DISTRICT HEIGHTS, Md. -- The heat in Washington, D.C. is usually reserved for our elected officials. But this week, everyone in the nation's capital was feeling the warmth. Record temperatures welcomed 240 teams from 27 states, the District of Columbia and Canada for the 2011 United States Junior Nationals 17U Championships. The Midwest Elite took home the title in Monday's championship game with a 51-46 win over the Arizona Warriors. Jewell Loyd continued her exceptional summer performance that has the 5-foot-9 Notre Dame-commit the talk of everyone who happened to be courtside for a game.
Despite the sweltering heat and some Division III-caliber air conditioning, some impressive play took place that kept the college coaches viewing area standing room only throughout the event. Here are few of the players that kept their cool: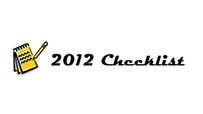 Jonquel Jones (Ellicott City, Md.), Maryland BWSL: There are not too many pieces missing in this 6-2 Clemson-bound wing's game. Combining size, athleticism and perimeter skills, she's a challenge for any opposing defensive matchup. Add to that the speed and quickness of someone who is much smaller, and some good things are going to happen. With and without the ball, she was active. On the break, she can take it herself or get out and run the lanes like an NFL wide receiver. Her first step covers a lot of ground and effectively seals her defender, freeing her up to attack the rim with her well-honed ballhandling. In traffic, she's effective with her wingspan and vertical, allowing her to play above any defensive rotations. She knocked down several jumpers and pull ups but also had a few that chipped some paint off the rim. The form and stroke are there, but the consistency will have to evolve. Beyond her obvious potential, Jones demonstrated a willingness to be a factor at both ends on every play. Defensively, all the tools are there to be an immediate impact player at the next level. Her lateral footspeed, size and wingspan make her an ideal asset in fullcourt and trapping situations.
Khadijah Sessions (Myrtle, Beach, S.C.), South Carolina 76er's: Sessions seems to have found the consistency that has eluded her at times. It's not that the 5-6 guard has ever really played poorly, but because her best is so impressive, an average game tends to stands out. The attack and aggressive approach that she plays with at the point guard spot makes her a challenge physically for any defender, and we saw it game after game in D.C. In transition or the halfcourt, she was constantly looking to breakdown opposing defenses and create looks for her teammates as well as herself. She's conscious of the players on the floor with her and demonstrates an awareness of their strengths as well as when they might happen to have the hot hand. She's looking for and making herself available for quick outlet passes leading to an up-tempo pace and plenty of uncontested looks. Defensively, she's not who you want to see waiting for you at halfcourt if you're the opposing point guard. That same physical approach takes a toll over the course of a game and has her matchup looking to unload the ball at the earliest opportunity. Should there be a loose ball rolling around, you can count on finding her on the floor running after it.
Nariah Taylor (Indianapolis, Ind.) Spiece Indy Lady Gym Rats: Taylor has offered up some impressive performances this summer. Her play at USJN continued to exhibit her potential to be a physical and imposing interior force. The 6-3 post isn't hesitant to use her size and strength at either end of the floor. Offensively, she posts up aggressively and has a good understanding of angles and targets. She keeps her defender sealed on reversals and looks for the ball off the high-low pass. On the catch, she's efficient around the rim but will need to be more effective at creating her own shot in the future. Her speed is sound, and she's willing to get out and run the floor on the break. Defensively, she's more than willing to mix it up and has success in moving her matchup off the block. On the weakside is where some work needs to be done. There's a tendency to stand up, and she's slow to rotate when penetration comes her way. The agility and vision are there, but the response hasn't caught up yet.
Shilpa Tummala (Phoenix, Ariz.), Arizona Warriors: Next to the performance of Jewell Loyd of the Midwest Elite, this 5-10 guard may have had the most impressive performance of the event. There really isn't any one specific aspect of play that sets her apart, but the combination of it all has evolved into something special. Offensively, she's relentless in her attack. Her penetration is aggressive and with authority while her ability to finish is producing big numbers. At the same time, her perimeter stroke is treating her well from the 10-foot pull up all the way out to the deep 3. Her confidence led to her looking for her own shot but also had her creating some easy looks for her teammates with some impressive reads and sharp passes. Even without the ball, you won't find many who cut as aggressively or have the understanding of what she's looking for as Tummala does. Defensively, she's physical and every bit as aggressive as her play on the offensive end. Her footspeed isn't the quickest, but she reads gaps well and more than makes up for it with an intensity that coaches usually have to beg for. All of that combines with a court intelligence that's advanced for her age and has her well prepared for the next level. She already had plenty of options but could find other possibilities once August rolls around.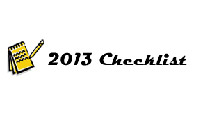 Brionna Jones (Havre De Grace, Md.), Fairfax Stars: This 6-3 post is just scratching the surface of what she might be able to accomplish long term. The size is there as well as some good hands and a willingness to get up and down the floor. She's not going to lead the break but she gets to the block and is effective at claiming some ground and establishing her position. Her frame makes it difficult for defenders to recover once she has them pinned and she does a good job of calling for the ball and providing a target. On the catch, she reads her defender well and has a surprisingly soft touch around the rim. Defensively, she can provide a presence and does a good job of going to the boards once the shot goes up. Where she struggles is with active posts and their block to block or elbow cuts. The effort is there, but the footspeed will have to come. Lots of tools are in place and she's deceivingly mobile. If the conditioning becomes a priority, she can take her game to another level.
Alexis Peterson (Columbus, Ohio) Sports City U: Peterson's already a known quantity as a point guard, and the recruiting line at her door formed long ago. What the 5-3 point guard did in D.C. was take a page out of the Odyssey Sims defensive playbook. Picking up full court, she worked over opposing point guards from baseline to baseline. Using both her quickness as well as an intense focus, she forced a lot of early and rushed passes that her Sports City U teammates were able to capitalize on and convert into turnovers and a semifinal appearance. Her footwork, active hands and obvious willingness to embrace the roll set her apart from other defenders we've seen this summer. Her offensive game wasn't too shabby either. She pushed it effectively from both makes and misses and demonstrated some quality decision making. The form and range are there on her shot and she's crafty once she gets into the paint. At both ends there weren't too many players burning as many calories as Peterson did throughout the entire tournament.
Brianna Ruiz (Loomis, Calif.), East Bay Xplosion: Even before East Bay standout and Notre Dame-bound Hannah Huffman went to the sidelines with an ankle injury, this 6-0 teammate was catching the eyes of some folks courtside. Combining good size with versatile perimeter skills, she demonstrated the ability to play both the wing and guard spots effectively. The ballhandling is sound, and she's more than comfortable using it in transition or halfcourt sets. She has both the stroke and range to force defenders to close out beyond the 3-point line but is quick to attack if they overplay. On the drive, she offered up both some creative shots as well as passes when defenders rotated her way. At the defensive end, her foot speed is good and allows her to match up at times with smaller and quicker opponents. Her reach makes her effective both on and off the ball in taking away vision and passes. Lots of tools and versatility are in place, and she appears more than willing to put them to use.
Marqu'es Webb (Montgomery, Ala.), Georgia Metros: You don't have to look much further than this 6-2 post to find your power game on the interior. Webb is playing with an aggressive confidence that makes her impact felt at both ends of the floor. Despite her thicker build, she's quick and agile and has an explosive element to almost everything she does. Her post moves are assertive and leave many defenders watching from behind as she attacks the rim. From the elbow, her one dribble drive covers a lot of ground, and the decision to rotate and take a charge comes with some health risks. She'll be there on the break if she's not making the outlet pass and many times will beat some disrespecting guards down the floor. Defensively she's physical and seems to enjoy using her strength to keep her matchup out of position or bump her off her cuts to the ball. Where Webb really catches your eye is on the boards. She goes to the glass with authority and snaps the ball in as if she's angry at it, leaving many opponents leery of trying to strip her. Intimidation has its value.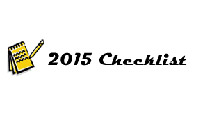 Kyra Lambert (Cibolo, Texas), Team Xpress: This 5-7 combination of speed and quickness gives little indication that she has yet to enter the ninth grade. Running the point she offers up some quality play as well as some mature decision making. Of course, there are times when she gets caught up in the moment, and her shot selection and passes get somewhat interesting and less than productive. However, this is the kind of point guard you want to have the ball. Her individual skills allow her to create, and she can do so at a high rate of speed on the break. In the halfcourt she sees the floor well, has good instincts for what she's looking for, as well as when to attack and when to be patient. Her own jumper is fluid and smooth but occasionally finds her drifting a little off the pull up. That same quickness and speed serve her well defensively. On ball she can turn an opposing point guard time and again and has the hands to strip the foolish one to put it out in front of her. She takes some risks on the weakside but can recover more often than not.
Marina Mabrey (Bemar, N.J.), New Jersey Demons: While big sister and senior to be Michaela is Notre Dame-bound, this promising sequel is already generating her fair share of talk. Playing with a confidence and maturity that seems beyond her youthful age, the 5-10 combo guard utilizes some impressive individual skills and instincts to create opportunities for both herself and her teammates. She's constantly looking to push the ball and keeps defenders on their heels or dealing with numbers situations. Her vision allows her to read the floor effectively and the choices that she makes produce results. With Michaela drawing a lot of defensive focus and ultra sharp 2014 guard Katelyn Flaherty knocking down everything in sight, Mabrey exploits defensive breakdowns and makes the most off penetration, passing or her own long-ball threat. Physically she's got good size and sound footwork for her age and scraps defensively.
Follow us on Twitter, where you can ask questions and get instant updates.
Become a fan of the site on Facebook and get updates in your news stream.
Discuss this on our Message Board
Mark Lewis is the national recruiting coordinator for ESPN HoopGurlz. Twice ranked as one of the top 25 assistant coaches in the game by the Women's Basketball Coaches Association, he has more than 20 years of college coaching experience at Memphis State, Cincinnati, Arizona State, Western Kentucky and, most recently, Washington State. He can be reached at mark@hoopgurlz.com.