NORTH AUGUSTA, S.C. -- Nike Nationals always is the dessert to a great meal of summer basketball throughout July. The end of the month also offers up one last opportunity to take a look at some players who have advanced their games over the month or had a breakthrough event and caught out our eye. Here are a just a few of the performances that made the Swoosh event in North Augusta a buffet for evaluators and recruiters.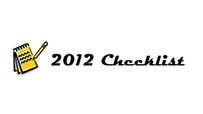 Candice Agee (Victorville, Calif.), West Coast Premier: If you're going to judge an athlete by the progress in their game, then you have no choice but to give top marks to this 6-foot-6 post bound for Penn State. Even better, assessing her on her current play alone will leave you little option but to give her those same high scores. Combining size, athleticism and skills that are more and more refined gives you a prospect who has a lot of other recruiters envious of the Nittany Lions and their early commitment. Agee is more than just a low-post threat. She has the agility to work on the block but can easily step out to the short corner or even set up shop in the high post. There is a newfound fluidity to her game that is smoother every time out that goes hand in hand with some sharp instincts.
Post moves and decisions with the ball are less a thought than in the past and now seem to be more a reaction for her. She is attacking more effectively and finishing a higher percentage of her attempts including a hard-to-defend jump hook. Defensively size alone makes her a presence but her vision and quick reactions allow her to make an impact as well. Physically she's added some size and strength and when the willingness to use them on a regular basis kicks in, it will mean long nights for opponents.
Caprice Dennis (Detroit, Mich.), All-Ohio: When she has the ball in her hands, this 5-9 point guard is the kind of threat that defenders hate to see coming at them. Constantly on the attack, she uses impressive quickness and sharp ballhandling to find her way into the paint time and again. Her lean build actually helps her weave through traffic and create good looks at the rim as well as any teammates left open by rotating defenders. Occasionally she makes the shot attempt much more difficult than it needs to be because she avoids contact rather than take the hit and go to the line. The form on her shot is sound and the range is there, but consistency will have to come along to keep defenders honest and closing out on the catch. Without the ball she does a good job of relocating on the penetration of teammates and making herself available for the kick out and jumper. The same speed and quickness that serves her well offensively makes her an active and effective on-ball defender. On the weakside of the floor she can make plays but does take some risks at times. Dennis has decommitted from Kansas and reopened her recruitment.
Brandi Harvey-Carr (Camden, N.J.), Gauchos: The first word that comes to mind as you watch this 6-3 post in action is "possibilities." While she's a not-ready-for-prime-time player right now, her play in North Augusta left little doubt which way she's headed. The size she brings to the floor combines with a frame that would have most college strength coaches drooling. Add to that her obvious willingness to use said size, and the limits become whatever she might set for herself. While her skills still are evolving and have a rough edge to them, there's a basis in place that makes her a threat that has to be respected by defenders. On the catch she's willing to attack, and though the current results are mixed, she's reading opponents effectively. She's active at both ends of the floor and effort doesn't seem to be a question mark. Defensively and on the boards that affinity for physical play serves her well and allows her to make substantial contributions that may not show up on the stat sheet. Keep watching, the numbers that do show up may be right around the corner.
Niya Johnson (Gainesville, Fla.), Essence: While her game itself has never been in question, Johnson's consistency has had its moments on the missing list. Throughout the summer and ultimately at her performance at Nike Nationals, this 5-7 point guard demonstrated a reliability that should remove any reservations, no matter how small, any coach might have ever had. Make no mistake, she established long ago the skills and game that has her solidly in the top 100 of the 2012 class. That performance was on display game in and game out against some of the best competition. Her focus and attack were relentless and created her own opportunities, but more often than not created looks for her talented teammates off defensive rotations. When she did find herself with a shot at the rim, she put to use a much refined floater that found the net more often than not. On the defensive end there are few who have the mentality and physical skills to lock up an opponent the way Johnson can and does. Overall, there is a confident and mature aspect to her game that has evolved over time and made her ready for her senior season and beyond.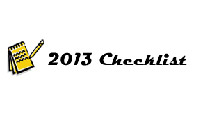 Jada Butts (Lewisville, Texas), Cy-Fair 15's:
One of the truly consistent performances in the Junior Division came from this 5-8 guard.
Physically strong and athletic, she's constantly on the attack and looking to get to the rim. In traffic she takes on defenders without hesitancy and does a solid job of reading her options. She's adept at creating her own shot but just as capable at delivering the assist as highlighted by an instinctual touch pass. The perimeter shot wasn't there often, but the form looked sound at the line and on the pullup. Defensively she demonstrated some eye-catching lateral speed as an on-ball defender. Her ability to stay in front of ballhandlers and turn them multiple times takes away options and forces matchups to give the ball up early. Beyond her skills Butts' approach to the game is aggressive, and she's willing to scrap and get on the floor to make a play.
Allisha Gray (Sandersville, Ga.), Georgia Metros: Not many players had the kind of event that this 5-10 guard enjoyed. The depth and versatility in her game makes her a talented prospect who will have a long line of recruiters at her door. Her consistent ability to attack off the dribble is highlighted by the authority with which she does it. Her ballhandling is sound though on occasion seems to be high and tempting to defenders with active hands. To call her play strong would be an understatement. Her penetration is physical and aggressive, and she's more than willing to lean into a defender and create her opportunities. The left- hander will have to become more proficient at utilizing her right hand and that side of the floor before she faces higher level competition. Her perimeter shooting offered high percentage returns both off the pull up and long-range spot ups. Defensively she's strong and physical in her approach as well and can hold her own with matchups to which she may sacrifice an inch or two. The rebounding Gray provides from the perimeter is an asset any coach would like to have at either end of the floor.
Britta Nordstrom (Phoenix, Ariz.), GSB: Though GSB found their first experience on the big stage challenging, this 6-0 forward provided some glimpses of play that had some coaches talking. Every aspect of her game is aggressive, and she holds back no effort on any possession. While she played more of a forward spot, she's skilled enough and effective with her ballhandling to see a future on the perimeter. The shot fake she confidently used got more than one defender out of her stance. Time and again she put it on the floor from the high post or the short corner and got to the rim with ease. If left open she connected out to 15 feet and wasn't hesitant to take the shot. Another aspect of her offensive attack is her presence on the boards. More than once she was able convert a teammate's errant shot into points on the board. Defensively she doesn't back down from physical play and can more than hold her own with players bringing more size to the mix. The same aggression on the offensive glass translates to the defensive end as well.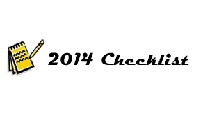 Kenisha Bell (Bloomington, Minn.), North Tartan 15's: The play of this 5-9 guard in the championship game of the Junior Division demonstrated some real possibilities for her future. Quick and athletic, she combines some solid ballhandling skills with an attacking mentality to create both shots and passes. The potential is there to play both guard spots, and she can be just as effective as a playmaker as she is a scorer. Whether in transition or the halfcourt she's looking to get past her defender and does so on a consistent basis. The pull up looked solid, and the perimeter form is there to keep defenders honest and attentive. Her decision-making could use some sharpening but most of that will come with age and experience. Defensively she has the tools to be an effective lock up defender. Physically she'll have to add some strength and bulk but again time should help her in that department.
Follow us on Twitter, where you can ask questions and get instant updates.
Become a fan of the site on Facebook and get updates in your news stream.
Discuss this on our Message Board
Mark Lewis is the national recruiting coordinator for ESPN HoopGurlz. Twice ranked as one of the top 25 assistant coaches in the game by the Women's Basketball Coaches Association, he has more than 20 years of college coaching experience at Memphis State, Cincinnati, Arizona State, Western Kentucky and, most recently, Washington State. He can be reached at mark@hoopgurlz.com.