DISTRICT HEIGHTS, Md. --More players who beat the heat and stood out during USJN Nationals at the beginning of the second half of the July evaluation period.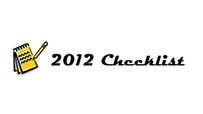 Amber Deane (Lathrup Village, Mich) Motor City Suns: After a slow start against the formidable Arizona Warriors, Deane lead her team to one of the biggest upsets of the 2011 summer season over Boo Williams Summer League's top team. The strength of Deane's game as a guard is her ability to split perimeter defenders and slash to the basket, even with her thin frame 5-8 she can finish in traffic. Her perimeter shot is not always consistent but when her shots aren't falling she can still be effective if looks to penetrate and distribute the ball to her teammates. On the defensive side Deane is a formidable defender who uses her long reach to harass the ball handler and her ability to overplay passing lanes create a few steals, which result in easy transition baskets. Overall Deane as a nice skill set that she will be able to enhance as she moves on to college.
Alexis Carter (Woodbridge, Va.) BWSL 16: The Virginia wing is hitting her stride at the right time and made quite an impression. Yes, Carter is extremely strong quick and athletic, but what separates her from other players of similar stature are her basketball skills. Her ballhandling is solid as is her decision-making, allowing her to get wherever she wants to on the court and create any shot she wants. She can hit from 15 feet or beyond the arc and when she is hot, she is a tough defensive assignment. She is an excellent leaper and an aggressive rebounder and has no problem standing her ground defensively on the perimeter or in the paint. It has been a challenging summer for the BWSL 16 team and Carter has been a bright spot.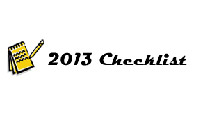 Jayla Hobza (Omaha, Neb.), Omaha Sparks 17: Ballhandling is the one skill where players can catch your eye with their own style and flavor, and the 5-7 Hobza does just that every time the ball is in her hands. It is not just that she has all the shake n' bake crossover, hesitation and stutter step moves in her arsenal it is that she utilizes within the context of the game. Hobza makes the defense move and adjust, with her passing ability all her teammates have to do is have their hands ready in scoring position. She has a solid build and excellent body control, which allow her to score with jumpers from the short corner or post up down low. Her ballhandling has its entertainment value but her maturity and leadership make her a prospect to follow.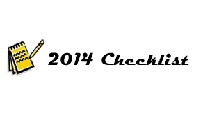 Ciara Patterson (West Mifflin, Pa.), Pittsburgh Rockers 16: This young point guard plays with the confidence of a seasoned veteran and has just the right blend of cockiness and skill to make you take notice. Patterson has an explosive first step; she can drive past most defenders even when she is double teamed. Her ability to see the floor and make quick decisions on the move is a perfect complement to her natural athleticism. Patterson is crafty on both sides of the ball -- offensively she has a very effective floater that she can make with either hand; defensively is she a tough on the ball defender who likes to harass the ball full court. Most importantly she is having fun competing at the game so clearly loves.
Myisha Hines-Allen(Montclair, N.J.), NJ Sparks 17: The NJ Sparks advanced to the quarterfinals of the Platinum Division and a big part of their success can be attributed to the 6-2 forward, Hines-Allen. As a rising sophomore she is blessed with the perfect basketball build, long athletic limbs and wide shoulders. She is a high-volume rebounder and always is working to get the ball off the glass no matter how opposing players are in her way. When she catches the ball in the high post she is extremely effective at spinning off her defender and getting the basket with minimal dribbles. She sets good ball screens and is very aware of where she is on the court during her team's offensive possessions. Hines-Allen has a tremendous upside and with her gritty tough-nose approach to the game we can expect to hear more about her in future.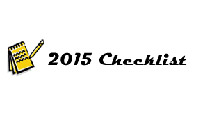 Dejanea Boykin (Springdale, Md.), Fairfax Stars 15: Versatility is the best way to describe the incoming freshman's game. She is a legitimate 6-2 with a physique that looks like it is capable of adding another inch or two. Boykin is making a nice transition from a middle-school, low-post player to a high school wing-forward. When she posts up she is quick enough to seal and drop-step or turn and shoot over her defender. From the perimeter she can make jump shots from mid-range and occasionally from farther out. With her ability to attack the paint and score with power through contact, she racks up her share of and-one opportunities. She is able to handle the ball well in the open court for a player her size and overall she makes good decisions when she passes. Boykin's poise and ability to play multiple positions will be a nice asset as she begins her varsity career with nationally ranked St. John's College High School (Washington, D.C.).
Follow us on Twitter, where you can ask questions and get instant updates.
Become a fan of the site on Facebook and get updates in your news stream.
Discuss this on our Message Board
Lisa Bodine is a national evaluator for ESPN HoopGurlz. A native of Queens, N.Y., she began her coaching career in 1993 with the NY Gazelles, has coached with D.C.-based Team Unique, and in 2009 she was named DAC Co-Coach of the Year after leading Wakefield Country Day School in Flint Hill, Va., to its first-ever conference title. She can be reached at lisa@hoopgurlz.com.