WESTWEGO, La. -- There was a lot of talent on hand at the Basketball in the Bayou event. Here is another look at some of the standouts.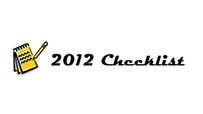 Kayla Montgomery (Powder Springs, Ga.), AOT: Without a doubt, AOT was one of the better teams competing throughout July; they won the Disney Gold Showcase and finished as one of the final four teams at the Bayou.
Montgomery has been a big part of their success this summer as she provides them with an anchor inside. At 6-foot-5, the Clemson-bound post really has improved as an offensive threat this summer. She is scoring with her back to the basket and finishing well around the rim. Blessed with long limbs and good size, Montgomery has the tools to play both on the block and in the high post. She shoots the mid-range jumper at a high percentage, which makes her a versatile five player.
Courtney Williams (Houston, Texas.) Houston Elite: In one of the marquee individual matchups of July, this Texas A&M commit faced off against fellow top 25 guard Briana Butler of Exodus. Butler's Exodus team got the win, but Williams left a lasting impression with her play in an elite setting. The 6-0 wing has a strong, powerful frame with the athleticism to go with it. She has the ability to guard multiple positions on the floor while creating mismatches on offense with her skill set and size. As one of the bigger players on her Houston Elite team, Williams was needed for support on the glass and she answered the call in a major way. Williams battled for defensive rebounds and once she secured them, she has the ability to lead the break and turn missed shots into easy baskets. Talent and effort is a combination that is almost impossible to defend against. Williams has had the talent throughout her prep career, and now she is giving the effort. Look out.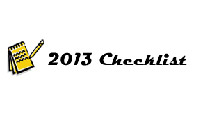 Christina Devers (Bixby,Okla.),Oklahoma Shock: Devers really impressed with her level of play. The 5-8 point guard has great size for the position and consistently seems to be in attack mode. Offensively she likes to drive to the bucket and create plays off the bounce. Her Oklahoma Shock team relies on her to carry a large portion of the offensive load and during her time in New Orleans she proved to be more than capable, picking her spots while also making sure other players got involved. When the ball is in her hands, she tends to make positive things happen, which is always a trait you want out of your point guard.
Brandy Montgomery (Fort Pierce, Fla.) Essence 2013: The 5-9 wing is no stranger to the summer circuit. We now have seen her at multiple events over the past couple of years, but she is starting to really come on recently and is forcing onlookers to take note.
While she has always been a lively athletic wing with nice upside, her ability to create and finish plays at an efficient rate was the step you wanted to see her make, and she has made it. Montgomery showed a lot more confidence in her shooting stroke while also attacking the rim with a high level of success. As an offensive talent, she still thrives in the open floor, using her speed and quickness to make plays, but her ability to be effective when the game slows down is definitely developing.
Hannah Schaible (Orlando,Fla.) Central Florida Elite: Schaible is the ultimate "glue" player that every good team needs. She is a difference maker on both sides of the ball because she plays with a high level of effort at all times. At 5-9 she rebounds the ball well for her size, never giving up on a loose ball and consistently earning her team extra possessions. Defensively she is a quality help defender who pays attention to detail on that side of the ball. She isn't the biggest or most athletic kid, but she doesn't let that stop her from making an impact on that end as she will work to make things difficult for opposing players. Offensively she is a solid perimeter shooter who stretches the floor or allows her the ability to bust a zone.
Carol Willie (Houston, Texas) Houston Wildcats: Every year schools from around the country are in search of a true post player who will defend and rebound the basketball. At 6-3, Willie is the embodiment of that kid. The athletic post seems to take pride in playing in the lane and making things hard for teams around the basket. She is more of a shot changer than a shot blocker, but will get her hands on enough to make smaller guards think twice about attacking the basket. Offensively, Willie is still a bit raw, but she will finish around the basket and has the frame and mobility to develop into a nice pick-and-roll post.

Follow us on Twitter, where you can ask questions and get instant updates.
Become a fan of the site on Facebook and get updates in your news stream.
Discuss this on our Message Board
Keil Moore is a contributor and national recruiting analyst for ESPN HoopGurlz. He is also the Director of Scouting for the JumpOffPlus.com National Scouting Report - a division of Peach State Basketball, Inc. Moore has been involved in the community since 2007 as a recruiting analyst and trainer. He can be reached at kmoore@peachstatehoops.com or you can follow him on Twitter @keilmoore.