WESTWEGO, La. – For teams recruiting in the Southeast region of the country, the 2011 Basketball on the Bayou tournament seemed to suggest there is plenty to go around. After our look at rising seniors at the Bayou, we wrap up the event by looking at some standouts from the underclass crop.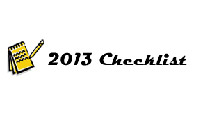 McKenzie Adams (Bryant, Ark.), Arkansas Mavericks-Durham: On a team with other talented underclassmen, Adams provides the Mavericks a calming influence. She is the perfect complement to fellow 2013's Halle Washington and Imani Wright. Adams can play either guard position, which allows Wright to exploit mismatches on the perimeter, and she does a good job of getting the ball into the post, which I'm sure Washington appreciates. She is a good athlete but does come across quicker defenders at times. She uses change-of-speed moves really well to offset any overall foot-speed deficit she may have. She seems really comfortable going into a stutter-step hesitation move to freeze and go by her defender. She also utilizes her length to protect the ball and to cover more distance when it's time to go by the defender. At this time, her change-of-speed moves are ahead of her change of direction. She can shoot the ball out to the 3-point line and does a lot of good things. She may be the classic definition of today's combo-guard. She may not be best suited for 30 minutes a game at either spot, but her versatility in the right system will have her on the floor for those minutes, regardless.
Christen Inman (Katy, Texas), Triple D Hoops: Being a 5-9 guard is pretty average, but that's about the only thing in Inman's game that is. Last spring she stood out with her quickness and first step and this summer, the Seven Lakes High School (Katy, Texas) rising junior made the leap to downright explosive. She gets off the floor with incredible ease and elevates to the rim to finish. The first step and quickness are still there, mind you, but her ability to play in the air and finish, as well as rebound the guard positions and immediately start the break were impressive, to say the least. Despite coming from a state that regularly produces incredible athletes, Inman is not ordinary and is in the discussion for consideration with the best in the class.
Jamaika Hughes (Fort Worth, Texas), Texas DreamTeam: How did the younger sister of an LSU point guard and 2011 graduate Destini Hughes slide under the radar this long? Especially playing for the same coach, their father, Vance Hughes? Up until a year ago, Vance Hughes didn't know if his youngest daughter, Jamaika, would ever play basketball. It's a good thing she did because this long and athletic 5-foot-9 guard has one of the most coveted skills in the game: she can shoot it from long range. She has good speed but comparisons to Destini are minimal because Jamaika isn't a point guard. She has some handle and loves to go to the behind-the-back wrap move in transition. As a latecomer to the hardwood, she needs to refine some of her skills to be able to execute them at full speed. The experience will come with time but very few in the class have the confidence to pull up off a dead spring in transition from 18 feet, let alone have the nerve to make it and come back down the next possession and hit another three. She's not put it all together yet but don't be surprised if she ends up a major prospect in the class by this time next year.
Erika Lane (Topeka, Kan.), Team Maximize Red: Ask coaches if they are interested in a 5-10 guard with the length of a 6-footer and the answer is something close to "Probably" if not "Heck yeah!" Though Lane slowed in the second half, her first-half performance alone would have most coaches leaning toward the latter as she was a workhorse for team. She has adequate ball handling skills and enough skill at passing and finishing that she's a definite threat with the ball in her hands. She even showcased a 17-foot step-back jumper with perfect footwork. She struggled a little bit with some traps and quicker defenders late in the game but her understanding of the game and her advantages on the court stood out for most of the contest because she was at the free-throw line for much of it. And the answer to the question in your head right now is Yes, she converted from the line, too.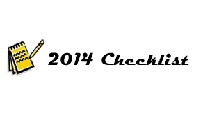 Brooke McCarty (League City, Texas), CyFair Premier: It feels like we're getting redundant with our position on McCarty, but recruiters really would be best served to get over the height thing. Sure, the list of Kodak All-Americans isn't littered with 5-4 players, but most of the 5-4 players aren't McCarty. She proved earlier in the summer that she could flat out score the basketball when needed and throughout the Bayou she used her quickness, speed, vision and passing to make other players look better. With a player like AJ Alix on her team, who can score in bunches, McCarty kept defenses honest when needed but allowed other players to take more shots. She gets a lot of the same criticisms that Moriah Jefferson from DFW gets, about being too lean for the college game. But you can't wear a player down with physicality if you can't catch them. Take a look at the intangibles, the skills and the quickness already in place for this rising sophomore and you'll forget to even ask about height.
Keimairra Haylock (Riverdale, Ga.), Georgia Pistols Gold: To say the Pistols' Gold team is loaded with young talent might be the understatement of the summer. But before we do well-deserved cartwheels over the team's pair of 2015 stars, Asia Durr and Ayanna Mitchell, let's not forget about Haylock. This 6-1 forward is every bit 6-1 and is showing early that she can play either forward position and cause problems for the opposition. She has the frame and strength to play the 4-position legitimately but has the athleticism to run with the guards filling lanes in transition. Where her game goes over the next few years will depend on what areas she focuses on for skill building. But right now, forget position and just get her on the court because she'll make things happen.
Follow us on Twitter, where you can ask questions and get instant updates.
Become a fan of the site on Facebook and get updates in your news stream.
Discuss this on our Message Board
Chris Hansen is the national director of prospects for ESPN HoopGurlz and covers girls' basketball and women's college basketball prospects nationally for ESPN.com. A graduate of the University of Washington with a communications degree, he has been involved in the women's basketball community since 1998 as a high school and club coach, trainer, evaluator and reporter. He is a member of the McDonald's All-American team selection committee. Hansen can be reached at chris.hansen@espn.com.