AUGUSTA, Ga. -- Nike Nationals was not the only event taking over the Augusta area. The Peach State Elite 32 Summer Jam brought another select group of talent-laden teams to the region, which had coaches and recruiters flocking over to Augusta State University.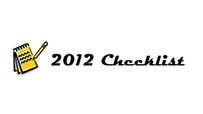 Breanna McDonald (Lithonia, Ga.), AOT Lady Rebels: No single player may have generated more questions this summer from recruiters to evaluators or amongst the college coaches themselves. The fact that the questions are being asked is a compliment and recognition of this 6-0 wing/forward's incredible potential. At the same time the necessity to ask questions confirms that the concerns are still lingering about her willingness to tap into that potential on a consistent basis day in and day out. At her best, her peers are the elite of the class. The physical and basketball tools are all in place, and show flashes of their promise every time out. On both ends of the floor she proves that she can make an impact, and it's hard for anyone courtside not to take notice of those explosive and dynamic plays. Unfortunately at that elite level, the expectations exceed a play here and a play there. There are plenty of coaches willing to take a chance that if she can do it some of the time, she can learn to do it all of the time. If the program that ultimately gets her commitment is successful in accomplishing that feat, they may get the steal of the class.
Jephany Brown (Washington, D.C.), DC Cobras: One of the more consistent players we've watched over the years in the 2012 class has been this aggressive 6-0 power forward. Few players are as aggressive and active as Brown is at both ends of the floor. She posts up physically and almost relishes a defender putting a body on her. On the catch she's quick to spin off and get to the rim with explosiveness that makes up for an inch or two that she might be giving up in height. Her agility is highlighted by some deceptively light feet that help her both on the break and in the halfcourt. There are moments in which she still provides the illusion that some time on the perimeter may lie in her future. There's no question she could defend on the wing and at the top of any type of press or zone. For now she's more than adept at moving players off the block and exploiting the quickness advantage she holds over most matchups. At both ends of the floor, she a factor on the glass and isn't hesitant to go through people to come up with the ball. A nice quality which is appreciated by coaches at the next level.
Brianna Thomas (Ajax, Ont.), 'A' Game TDOT: There is an generalization we cast upon most Canadian players. They are usually fundamentally sound but may lack some foot speed or don't like the physicality of the Division I game. Hopefully players like Nirra Fields have knocked down those labels. Perhaps another who could is Thomas, a 5-9 guard whose frame is strong with width in the shoulders. She has a nice stroke from the perimeter, and she is a fluid athlete. Even with a knee-sleeve protecting her right knee, she gets out in transition with above average speed. There are a lot of tools here, both physical and skill, for plenty of Division I programs to get in line and try to get her into the States.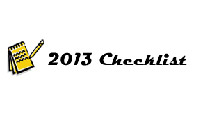 Peyton Whitted (Suwanee, Ga.), Georgia Hoopstars Black: For a player 6-2 to step away from the basket and become an accomplished shooter is usually cause for praise, but we've been somewhat critical of Whitted for her tendency to settle for that jumper. At Augusta State she must have been reading our minds because she was getting out in transition and slashing from the mid-post for lay-ins. The 16-foot jumper from the corner was nowhere to be found, but that is a sign of progress because that will always be in her bag of tricks. We'd still like her to be more physical and use her overall size advantage -- and not just her length -- because with her shooting ability she could become an automatic double-double by working the offensive glass and getting to the free-throw line consistently. She has had a busy club season with USA Basketball trials preceding the usual summer grind, and she definitely could take that momentum into her junior season at North Gwinnett High School, where expectations will be high.
Mackenzie Darrah (Buford, Ga.), Georgia Elite: As noted previously, this 6-3 forward continues with a steady and impressive advancement of her game. Still sporting a lean athletic build, she appears to have even added some beneficial length to her frame. The perimeter-oriented skills allow her to excel at the forward spot and create her own looks off the drive from the high post or catching the entry pass as the trail in transition. The form is there from the perimeter, and she has the consistency to force tight close outs from opposing defenders. Away from the rim she sees the floor well and delivers the ball effectively to teammates with better options. Her active cuts in the paint or on the break get her the ball in traffic at times, but the physical play still forces her to navigate helpside rather than taking it head on. The physical play on the defensive end is equally a challenge for her, but her length and quickness often put her in a position to effectively deny the ball to opponents and negating any pushing and shoving.The potential and versatility continue to grow and should have an already long line getting longer.
Tiffany Suarez (Miami, Fla.), Blue Star DEBO Elite: One of the more impressive performances of the event came from this 5-9 combo guard. Her ability to create with the ball in her hands was a consistent and lethal weapon leading to both scoring opportunities and assists. She keeps the ball low and is effective with side to side action, leaving defenders off balance and creating a path for her to attack. As she gets by her defender she utilizes impressive floor vision in seeing her own possibilities and those created by defensive adjustments. Her persistent style gets her to the rim time and again. but she's just as quick to pull up for the 10- foot soft jumper. The deep looks weren't there. but her form on closer attempts suggests the potential is there beyond the arch as well. Defensively. she's feisty and aggressive on-ball and looks to exploit any sloppy ballhandling by her opponent. This does, at times, leave her lunging and out of position if she doesn't come up with the steal. To her credit she's quick to recover and active in defensive rotations as needed. She is deceiving and worth keeping a close eye on.
Follow us on Twitter, where you can ask questions and get instant updates.
Become a fan of the site on Facebook and get updates in your news stream.
Discuss this on our Message Board
Mark Lewis is the national recruiting coordinator for ESPN HoopGurlz. Twice ranked as one of the top 25 assistant coaches in the game by the Women's Basketball Coaches Association, he has more than 20 years of college coaching experience at Memphis State, Cincinnati, Arizona State, Western Kentucky and, most recently, Washington State. He can be reached at mark@hoopgurlz.com.
Chris Hansen is the national director of prospects for ESPN HoopGurlz and covers girls' basketball and women's college basketball prospects nationally for ESPN.com. A graduate of the University of Washington with a communications degree, he has been involved in the women's basketball community since 1998 as a high school and club coach, trainer, evaluator and reporter. He is a member of the McDonald's All-American team selection committee. Hansen can be reached at chris.hansen@espn.com.