GAITHERSBURG, Md. -- In the middle of a hectic July loaded with events full of elite summer teams, the Best of Maryland event acts as a changeup, offering a more traditional high school setting for those in attendance. This year's event saw 12 teams from around the country compete with 10 teams from the local DMV area. Ultimately the championship game was played between La Jolla Country Day out of San Diego and Reynoldsburg High School out of Reynoldsburg, Ohio. In the end, La Jolla Country Day took the Best of Maryland championship. Here is a look at some of the standout performers throughout the duration of competition: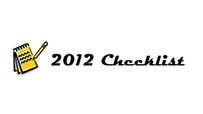 Katie Heckman (Centennial , Colo.), Regis Jesuit: Coming back off an ACL injury, it was good to see a player of Heckman's caliber return with some of the bounce and athleticism that had us all enamored with her in previous summers. At 6-foot-4, Heckman has the size to play the center position in college but the skill to create major matchup problems at the four, depending on how she is used. She can knock down the high-post jumper and exploit slower players off the bounce in one-on-one situations. In addition to an impressive skill set, Heckman shows the acumen to accept and dish out a good bit of contact around the basket. As she continues to gain confidence in her injured knee and restore the timing that she once had on the floor, she will show all the tools that elevated her into a Top 100 ranking before injury.
Malina Hood (San Diego), La Jolla Country Day: Watching players make strides in their game and improve over time is always impressive. After a positive showing at USJN, 5-10 wing Hood continued to show she was turning the corner with her perimeter skill set. She is an explosive athlete who plays bigger than her listed height due to her ability to make plays around the rim and in passing lanes. As she has matured as a player, she has also begun to make strides as a perimeter scorer. This week, she showed she had the ability to knock down perimeter jumpers at a consistent rate, making her a more developed package for college recruiters.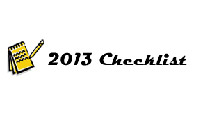 Lindsey Spann (Laurel, Md.), Good Counsel: If you like solid and consistent point guard play, you will love Spann. She acted as the prototype point guard at Best of Maryland. She can get you into a set and run an offense, but also make a defense pay for not respecting her own offensive skill. At different times, Spann showed the ability to recognize various mismatches. She made the appropriate post feed, ran the pick-and-roll and made quality reads getting the ball to people in the right spots. What makes her dangerous is that she can keep the ball and make a play of her own, be it in one-on-one situations or scoring the ball on her own from within the offense. Mark this down as another quality showing for the Class of 2013 point guard who impressed at USA basketball trials as well.
Kelsey Plum (Poway, Calif.), LaJolla Country Day: As one of the better shooters in the Class of 2013, Plum of LaJolla Country Day showed what her reputation was all about. The 5-9 lefty has a quick, compact shooting stroke that she shoots with the utmost confidence. Whether it's a catch-and-shoot 3 or a pull-up jumper, Plum shoots it with the same mechanics and the same confidence every time she pulls the trigger. In addition to her prowess as a shooter, Plum continues to show the ability to make plays off-the-bounce for herself as well as others. Her jumper paired with her basketball IQ makes her a strong pick-and-roll threat as she is able to make the right read and get the ball to the right people. If you choose to go under the screen and give her space, she will punish you from behind the arc.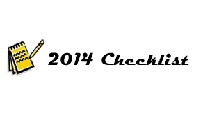 Alyssa Rice (Reynoldsburg, Ohio), Reynoldsburg: If you want to know the importance of quality post play, just call your local college coach and ask them. The game is taking young players who are gifted with size and making them perimeter-minded. Rice is a traditional post with length and athleticism that college coaches around the country will be anxious to get there hands on. At 6-4, she has all of the tools to anchor a defense. She is a quality shot-blocking threat on the defensive end and does a very good job rebounding the basketball in traffic and igniting a transition offense. Offensively, she can score on the block with an array of sound post moves and also has the mobility to make plays in transition running from rim-to-rim. Over the past few months, Rice has really elevated her stock as a Class of 2014 prospect. Her showing at Best of Maryland really put that on display.
Lynee' Belton (Clinton, Md.), Bullis: We got to see Class of 2014 forward Belton a lot this summer as she continued to play the game at a high level, coming off a very good spring that included a very positive showing at the USA Basketball U16 trails. Here at Best of Maryland, Belton did nothing but solidify her stock as one of the better 2014 prospects in the country. At 6-2, she is an imposing physical presence as she has the ability to command real estate around the rim and score the ball effectively on the block. As soon as you grow accustomed to her playing on the inside, Belton steps out to the perimeter and knocks down a jumper showing her versatility. The next step for this talented young prospect is continuing to polish her offensive skill set and learning how to force opposing defenses to double her.

Follow us on Twitter, where you can ask questions and get instant updates.
Become a fan of the site on Facebook and get updates in your news stream.
Keil Moore is a contributor and national recruiting analyst for ESPN HoopGurlz. He is also the Director of Scouting for the JumpOffPlus.com National Scouting Report - a division of Peach State Basketball, Inc. Moore has been involved in the community since 2007 as a recruiting analyst and trainer. He can be reached at kmoore@peachstatehoops.com.