MARIETTA, Ga. -- Labor Day weekend took on a whole new meaning this past Saturday and Sunday as 113 players from 13 states went to work on their game at the EBA Rising Stars and Position Camps. Participants combined both skill work and competition over the two-day event at the All Tournament Players Park in Marietta. High-profile standouts like Georgia-bound, 2012 Marjorie Butler and promising 2013s Kianna Holland, Kristina Nelson and Peyton Whitted were on hand but plenty of other prospects demonstrated that they're ready to make a statement when tip off rolls around this November.
Here are just a few that caught our eye.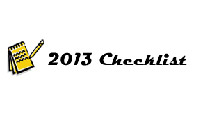 Mylia Garner (Durham, N.C.), Jordan Matthews: This physical, 6-foot-1 forward brings a diverse set of skills to the floor. No one aspect of her game would be considered a calling card, but the potential is there to contribute in several ways. She has the ability to play either interior position and seems to embrace both the high and low post as needed. She'll use her frame and lower body strength to post up and is patient with her reads and attack on the catch. At the same time she's capable of putting it on the floor and getting to the rim off a one dribble drive from the elbow or short corner. There is a somewhat methodical approach to her play that could use a dose of explosiveness to take full advantage of the opportunities she creates but it doesn't limit her effectiveness. There's no hesitancy to put a body on an opponent defensively but she did tend to contest after the catch rather than deny entry passes. There was plenty of effort on the boards and she'll get out in transition if she's not making the outlet pass.
Kaliyah Mitchell (Stone Mountain, Ga.) Stephenson: The first impression you get as you watch Mitchell is that she's one of those athletes poised to have a breakout season. The athletic build and physical strength are obvious and she moves with both fluidity and purpose. At 6-1 she has the size to contribute at both ends and her active approach makes those contributions substantial. Offensively she can take it to the rim off the dribble with a first step most guards would be proud of. Without the ball she's strong on the cut and flashes through the key aggressively looking for the ball. Make no mistake, there are still a few rough edges to her attack but the threat, finish and consistency are on the upswing. Defensively she's active and does a good job of reading from the weakside. Her extended reach allows her to get a hand in some passing lanes and come up with some touches or just serve as a deterrent. When the shot goes up she not content to sit back and watch and is more than willing to find her way to the glass.
Faith Woodard (Brandon, Fla.), Riverview: Defenders can't be too thrilled drawing a matchup with this active 6-1 wing. On the break or in the halfcourt she's constantly in motion and looking to attack with and without the ball. Some sound ballhandling allows her to slash through traffic and she even threw in a few spin moves to create some space once helpside defenders had picked her up. Off the ball she cuts hard and got several open looks simply as a result of outworking her defender. She gets out in transition and has the speed to score off the fly pattern. There's still a somewhat mechanical appearance to some of her play but you can almost see things smoothing out possession by possession. Lots of effort and assertiveness are there defensively and she can provide plenty of flexibility in match ups and defensive trapping situations. The potential is there to play the top of a press or even add some size and agility in corralling smaller attacking ballhandlers.
Breanna Richardson (Conyers, Ga.) Rockdale County: This 6-foot wing has both the basketball and physical skills to be an impact contributor at the high-school level and beyond. Her strong, solid build combines with some sound ballhandling and passing to make her a challenging matchup for defenders. She can put it on the floor confidently in the halfcout or transition and the vision is there to see the floor. Off the drive she's just as likely to give it up to teammate as she is to look for her own opportunities, almost to a fault. Her ability to finish in traffic and around the rim is reliable and productive. While her perimeter shot looked sound from a fundamental standpoint the few she took had trouble finding the net. On ball defensively she has the tools to match up with smaller and quicker guards and contain their penetration. Off the ball she'll need to turn it up a notch as she tended to chase and struggled navigating opposing screens.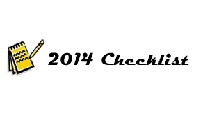 Jasmine Carter (Braselton, Ga.), Mill Creek: This 5-8 guard is beginning to offer flashes of something special to come down the road. Her individual skills combine with speed, quickness and acceleration to make her a test for any defender taking pride in containing their match up. Her ballhandling is deceptive and keeps opponents off balance at which point Carter picks her spot and attacks. She mixes up her change of speed effectively but the change of direction suffers a little from some left hand deficiency. She'll use it, but it's not the strength it should be at this point. Off penetration and from the perimeter she scored from a variety of options with a willingness to mix things up. The ability is there to weave through traffic but the pull up has good elevation and consistency as well. Without the ball she's active and difficult to deny the ball to if she's focused on creating an opportunity. There's lots of quickness defensively and she anticipates well to dictate and turn ballhandlers. Just scratching the surface.
Jasmine Cincore (Arlington, Tenn.), Briarcrest Christian): Having spent her freshman high school season working more as a small forward, it was nice to see the growth and versatility that this 5-9 power player brings to the floor. She's showing the ability to create off the dribble with some impressive side-to-side action and an explosive first step. Her weak hand needs some immediate attention or defenders are going to figure out her limitations and not even have to break a sweat. When she does get an edge on an opponent she utilizes her solid build and strength by actually creating contact herself and keeping them at bay as she penetrates. Finishing among the bigs isn't an issue for her and she gets more than her share of trips to the line. The perimeter stroke is sound but there's a tendency to turn her shoulders that could lead to some consistency issues if not addressed. Cincore is one of those players who has plenty of quickness but may giving up some ground in the speed department. She compensates with physical play and a willingness to mix things up. An important year lies in front of her.
Griffin Dempsey (Huntington, W.Va.), St. Joseph: One of the better performance in either event came from this versatile 5-6 point guard. Playing with an impressive command of the floor she fully understands her role and looks to make the most of each possession. Her ability to read defenders both as a whole and individually allows her to set up passes and provide her teammates with some extra time and easy looks. Her understanding of tempo is something you don't see much from someone her age but the choices of when to run and when to pull it out were instinctual and efficient. The ballhandling skills themselves are low, sharp and always used to advance the ball or improve a passing angle. Her own shot has a quick release off the catch or off the dribble. She has the range to keep defenders honest and the touch to make them pay if they're not. Her shot selection had a few erratic moments but she'll deliver more often than not. Athletically she's sound but she has to remain focused and anticipate to hold ground with the ultra quicks she may end up defending.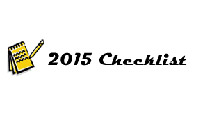 Mone Jones (Durham, N.C.), Riverside: Jones continues to establish herself among the elite of the 2015 class. Physically she's beginning to add strength to her long, lean 6-3 frame and that can't be good news for opponents. Working in the position camp she demonstrated the ability to do damage at both the forward spots and down on the block. The first step she's shown in the past continues to allow her to create space on any move and provide herself with some unobstructed views of the rim. Several elbow drives offered up a look at the continually improving ballhandling skills and the effectiveness with which she uses them. The perimeter shot looks good fundamentally and the elevation that comes with it makes it difficult to contest. While she's effective in the halfcourt, Jones is equally a threat in transition situations with the speed to fill the lanes and run with the guards. On the defensive end her length and vertical make her a presence but it may well be her timing that allows her to get a hand on any shots not set up or protected.
Torri Lewis (Olive Branch, Miss.), MHEA: An instinctual player, this 5-9 guard is going to have plenty of folks keeping an eye on her progress over the next couple of years. Her individual skills are sharp and advanced for her age comfortably warranting the old cliché "she's got game." She can create off the dribble but she keeps defenders guessing if she'll take it all the way to the rim of pull up from full speed and drain the 10-footer. There's some forward body motion in her perimeter shot that will be an issue with better defenders in her face but she was able to connect several times early in the event before leg fatigue set in. Even with the forward action she's still got a quick release that's difficult for opponents to anticipate or contest. She is constantly active and isn't hesitant to get on the floor or crash the offensive glass. Defensively she's aggressive on the ball and occasionally finds herself out of position from overplaying but hustles to recover. Lewis is following in the home-school footsteps as Moriah Jefferson and Taber Spani.
Stephanie Watts (Wesley Chapel, N.C.), Weddington: Though only 5-9 her long athletic build gives you the impression that this up-and-coming point guard brings more size to the equation. Add to that some smooth, fluid speed and quickness and you've the physical tools to accomplish much more than just getting the job done. Constantly pushing the pace, she sees the court well and is comfortable delivering the pass one handed off the dribble or setting things up with some misdirection. Off penetration she gets up both in traffic and on her pullup with some eye-catching elevation. From the perimeter she's got a two-handed release that almost has the appearance of a volleyball set but still managed to connect on several. Obviously the stroke will need some attention but her shot selection and quick release forced tight close outs that in turn allowed her to attack the rim. That appearance of length is a result of some long legs that have the lateral speed to make her a strong on ball defender. On the weakside she's got good vision and awareness to react to both passes and penetration.
Follow us on Twitter, where you can ask questions and get instant updates.
Become a fan of the site on Facebook and get updates in your news stream.
Discuss this on our Message Board
Mark Lewis is the national recruiting coordinator for ESPN HoopGurlz. Twice ranked as one of the top 25 assistant coaches in the game by the Women's Basketball Coaches Association, he has more than 20 years of college coaching experience at Memphis State, Cincinnati, Arizona State, Western Kentucky and, most recently, Washington State. He can be reached at mark@hoopgurlz.com.