The TCU Horned Frogs keep playing steady baseball and maintain their perch atop the Power Rankings after going 7-1 the past two weeks. But hot on their heels are teams like Illinois, LSU and UC Santa Barbara that look ready to make big postseason runs. Cal and Iowa joined the fray this week as both have made big recoveries from some early bumps. This is going to be a crazy month as we head toward the NCAA tournament selection show on Memorial Day.
Here is how things shook out the past two weeks.
1. TCU (37-9)
Trending:

Last ranked: 1
Of note: Since that series loss at Kansas State in early April, the Frogs have gone a perfect 9-0 in weekend games. Alex Young and Preston Morrison have combined for 132 innings of work and given up just 26 earned runs.
---
2. Illinois (40-6-1)
Trending:

Last ranked: 5
Of note: Speaking of great pitching duos, Kevin Duchene and Tyler Jay are ranked second and third nationally with 0.74 and 0.78 ERAs respectively. The Illini have the nation's longest winning streak, now at 21 games.
---
3. LSU (40-8)
Trending:

Last ranked: 3
Of note: The Tigers continue to impress away from Alex Box Stadium, improving to 11-2 in road games after winning two of three at Mississippi State this past weekend. The only loss was a 12-inning white-knuckler on Sunday.
---
4. UC Santa Barbara (34-10-1)
Trending:

Last ranked: 7
Of note: You get the feeling that pitching is important? Yes, the Gauchos are another good example as they now lead the country with a staff ERA of 2.07. Having the best defense in the Big West doesn't hurt, either.
---
5. UCLA (33-11)
Trending:

Last ranked: 2
Of note: On Sunday against Gonzaga, reliever David Berg became the all-time NCAA leader in appearances with 163. Berg is also fourth nationally in ERA with a 0.87, giving up just four earned runs in 44.1 innings.
---
6. Louisville (36-11)
Trending:

Last ranked: 9
Of note: The Cardinals have a hearty five-game lead over second-place Florida State in the ACC Atlantic Division. They'll host the Seminoles in a big series this coming weekend.
---
7. Arizona State (29-15)
Trending:

Last ranked: 4
Of note: The Sun Devils stumbled a tad in losing 2-of-3 to a hot Cal team in Berkeley. A chance at redemption is just around the corner as ASU welcomes UCLA to Tempe this weekend, a series that could decide the Pac-12.
---
8. Oklahoma State (31-15)
Trending:

Last ranked: 11
Of note: There is not much more important in the life of an Oklahoma State Cowboy than beating rival Oklahoma, which the Pokes did in two out of three this past weekend. It was the fifth year in a row OSU won the Bedlam Series.
---
9. Vanderbilt (35-14)
Trending:

Last ranked: 12
Of note: In the past two weeks the Commodores have gone 5-1 against SEC East denizens Missouri and Kentucky. Now they'll host Florida, which they lead by two games, in a showdown of SEC powers.
---
10. Miami (Fla.) (34-13)
Trending:

Last ranked: 6
Of note: The Hurricanes are starting to get hot again. During their current four-game winning streak, they have hit .369 with 13 walks as a team. But beware of that RPI hit they'll take this week hosting No. 280-ranked NYIT.
---
11. Texas A&M (41-7)
Trending:

Last ranked: 10
Of note: The Aggies lost a series at LSU two weeks ago, but rebounded nicely to sweep at Tennessee this past weekend. They've come up clutch, too, winning three of their last four games by a single run.
---
12. Florida (35-13)
Trending:

Last ranked: 8
Of note: A big weekend lies ahead for the Gators, who travel to Vanderbilt. The Gators are just 10-8 away from McKethan Stadium this season. But having the top defense in the country (.986 fielding percentage) will help.
---
13. Missouri State (34-10)
Trending:

Last ranked: 14
Of note: The Bears outscored Wichita State 20-6 in their three-game sweep. Justin Paulsen went 7-for-12 with five RBIs and also accounted for the sweep-clinching win with an RBI single in Sunday's 3-2 walk-off victory.
---
14. Dallas Baptist (36-9)
Trending:

Last ranked: 15
Of note: Dallas Baptist is on a seven-game winning streak, and six wins have come on the road (at SIU and at Charlotte) and the mid-week win was versus TCU. Despite their mid-major status, DBU still remains at the top of the RPI.
---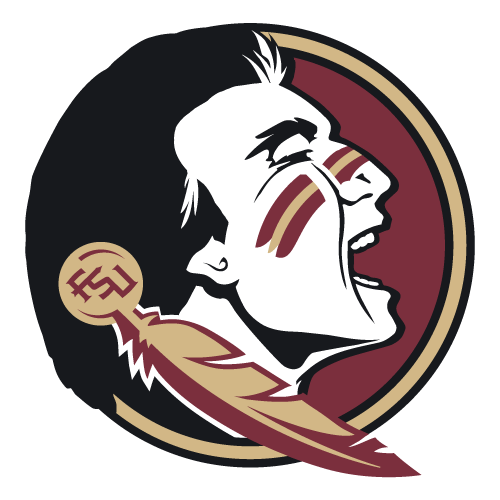 15. Florida State (35-14)
Trending:

Last ranked: 16
Of note: After being held to two hits by Coastal Carolina in a 4-2 loss on Sunday, FSU coach Mike Martin quipped: "Last time I tried to study this game, I do remember that if you don't get a hit, it's kinda hard to win."
---
16. Florida Atlantic (35-11)
Trending:

Last ranked: 17
Of note: The Owls sit at No. 11 in the RPI now with a busy week ahead. They'll host UCF before bringing in Rice for a big showdown. Both teams trail Conference USA leader Middle Tennessee by one game.
---
17. Iowa (33-12)
Trending:

Last ranked: NR
Of note: The Hawkeyes' series win over Michigan this past weekend was their seventh straight Big Ten series win dating to last year. Nick Hibbing's save on Sunday was the teams' 15th of the season, tying a program record.
---
18. College of Charleston (35-9)
Trending:

Last ranked: 20
Of note: Try not to be offended by their offensive play. But the Cougars are fourth nationally with a .316 team average and eighth in home runs with 52. The bats have keyed their current 21-2 spree.
---
19. California (29-15)
Trending:

Last ranked: NR
Of note: Quietly, the Bears have ascended the ranks, capped by this weekend's series win over Arizona State. Coach Dave Esquer called it "as good of a clutch weekend as we have ever had. The team grew a lot this weekend."
---
20. Nevada (38-11)
Trending:

Last ranked: 18
Of note: "Blowout artists" would be accurate way to describe the Wolf Pack. They lead the NCAA in outscoring opponents by an average of 3.9 runs per game. They also lead the MWC by four games over San Diego State.
---
Dropped out: USC, Ohio State
Five on deck: Rice (29-16), Houston (32-16), Coastal Carolina (32-15), North Carolina (29-16), Oregon State (29-14)
Eric Sorenson is creator and curator of CollegeBaseballToday.com and a regular contributor to D1Baseball.com.