Welcome to the dog days of the college baseball season, as injuries pile up and psyches get worn down. This is where championships are won, as those who grind it out push their way to the NCAA tournament. Yes, there is actually something to the old adage of only the strong survive.
All this bunching up of SEC and ACC teams at the top of the polls and rankings has made for some monster matchups. This past weekend saw Vanderbilt and Texas A&M make for great theater. And once-left-for-dead Clemson pulled out another big-time series win on the road to its recovery, this time over NC State.
Let's see how all this carnage translated in the power rankings for this week.
1. Florida (40-8, 16-7 SEC)
Trending:

Last week: 1
Of note: Kevin O'Sullivan's Gators continue to play well with the targets on their backs, being the first team in Division I to reach 40 wins. They reached 40 wins faster than any other team in program history.
---
2. Louisville (38-10, 16-8 ACC)
Trending:

Last week: 3
Of note: The Cardinals have now won eight of their last nine games, with the only loss coming in an 11-inning game at North Carolina. Things get serious with Vanderbilt and NC State this week.
---
3. Miami (36-9, 16-6 ACC)
Trending:

Last week: 4
Of note: After losing Game 1 on the Georgia Tech series on Saturday, the Canes won the next two by a combined 29-8. Willie Abreau had two dingers in Sunday's 12-2 whitewashing, and Jacob Hayward had five RBIs in Monday's 17-6 win.
---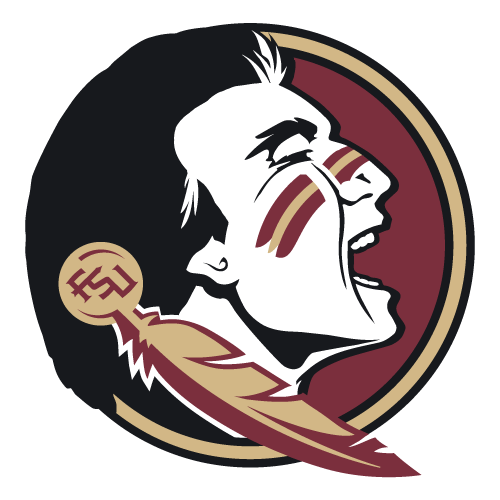 4. Florida State (32-13, 14-6 ACC)
Trending:

Last week: 2
Of note: Coming off a series loss to Clemson the first weekend of May, the Seminoles breezed past Bowling Green, outscoring the Falcons 22-2. A trip to Duke is up this coming weekend. Be warned, this Seminoles team is just 6-7 on the road this year.
---
5. Texas A&M (37-10, 16-8 SEC)
Trending:

Last week: 9
Of note: Holy cow. Kyle Simonds' no-hitter in Saturday's 3-0 win put an exclamation point on a series victory over Vanderbilt. Simonds was actually one early error away from throwing A&M's first-ever perfect game.
---
6. Texas Tech (37-13, 17-4 Big 12)
Trending:

Last week: 12
Of note: Coach Tim Tadlock continues to work miracles with his youthful rotation, as the Raiders now lead the Big 12 by 3.5 games. Slugging Eric Gutierrez tops Big 12 in home runs (11), runs scored (47) and RBIs (49).
---
7. TCU (33-12, 11-7 Big 12)
Trending:

Last week: 11
Of note: The Frogs bounced back from series loss to Texas Tech the last weekend of April to sweep Penn State in Happy Valley. A formidable batting order helps, as TCU leads the Big 12 in hitting and features six players (with at least 50 at-bats) hitting .300-plus.
---
8. Mississippi State (33-14-1, 15-9 SEC)
Trending:

Last week: 10
Of note: Keep an eye on the Bulldogs, as they are only a game behind West leader Texas A&M in the SEC standings and have bottom feeders Auburn and Arkansas remaining on the schedule.
---
9. Arizona (31-16, 13-10 Pac-12)
Trending:

Last week: 14
Of note: The Wildcats have ascended to top status out west after taking all three games from Oregon State over the weekend. The downside is that All-American Bobby Dalbec did not play due to an undisclosed injury.
---
10. Vanderbilt (36-12, 14-10 SEC)
Trending:

Last week: 5
Of note: The Commodores can't sit around and mope about their lost weekend at Texas A&M, which included suffering that no-hitter, because a trip to No. 1 Florida is up next on the docket.
---
11. South Carolina (36-11, 16-7 SEC)
Trending:

Last week: 6
Of note: It was a tough weekend at Kentucky, where the Gamecocks won just once, but they are still tied atop the East Division with Florida. Gene Cone's 31-game hit streak came to an end in the 6-0 loss on Saturday.
---
12. NC State (32-14, 13-9 ACC)
Trending:

Last week: 8
Of note: Oh man, things go from frying pan to the fire for the Pack after losing 2-of-3 at Clemson this past weekend and now staring down the barrel of a trip to Louisville.
---
13. LSU (31-16, 14-10 SEC)
Trending:

Last week: 13
Of note: A weekend sweep of Arkansas was highlighted by Saturday's 10-9 win in 10 innings in which the Tigers overcame a 9-1 deficit after four innings. Looks like some of the old Alex Box Magic is back.
---
14. Coastal Carolina (34-14, 16-2 Big South)
Trending:

Last week: 15
Of note: The Chanticleers took rival Liberty to the woodshed, outscoring the Flames 43-12, which was the most runs scored by the Chants in a Big South series since 2010.
---
15. Ole Miss (36-13, 14-10 SEC)
Trending:

Last week: 16
Of note: The Rebels are two games back of West-leading Texas A&M but have a tough row to hoe with a hot Kentucky team coming to town this weekend, followed by a trip to College Station.
---
16. Cal State Fullerton (30-16, 12-3 Big West)
Trending:

Last week: 18
Of note: The Titans swept past UC Riverside this past weekend. Connor Seabold K'd 12 in seven innings of work in Friday's 2-1 win, and the bullpen threw a combined 8.1 innings this weekend, giving up just four hits.
---
17. Oklahoma State (30-15, 12-6 Big 12)
Trending:

Last week: 19
Of note: The Pokes saw their RPI drop to No. 27 after a pair of wins over Prairie View, the 298th-ranked team in the country. So far in 2016, the Cowboys have been hitting weak (.258) but pitching strong (2.94 team ERA).
---
18. Rice (31-14, 18-6 Conference USA)
Trending:

Last week: NR
Of note: Not surprisingly, strong mound work did in Florida International over the weekend as Jon Duplantier went 8.1 innings, giving up three hits in Friday's 2-0 win, and Blake Fox threw a complete game six-hitter with 10 K's in Saturday's 3-0 win.
---
19. Clemson (31-16, 13-14 ACC)
Trending:

Last week: NR
Of note: Not sure if anyone has had a better past two weeks than the Tigers, who won series over Florida State and NC State in back-to-back weekends. In total, they now own 17 wins over top-50 RPI teams.
---
20. Washington (27-16, 13-8 Pac-12)
Trending:

Last week: NR
Of note: The Huskies have now won eight of their last nine games at USC, including Sunday's 6-0 stamp out in which Ryan Schmitten, Lance Berringer and Will Ballowe combined on a one-hitter.
---
Dropped out: Oregon State (previous rank: 7), UC Santa Barbara (17), Minnesota (20)
Five on deck: Virginia (31-17), Oregon State (29-15), Louisiana-Lafayette (31-17), Tulane (31-14), Southern Miss (34-14)
Eric Sorenson is creator and curator of CollegeBaseballToday.com and a regular contributor to D1Baseball.com.