For 13 years now, we've asked you to rate your favorite team in the categories that matter most to fans, from championships to cheap seats. Then, based on your feedback, we've ranked every pro franchise. Who's No. 1 this time? For the second year in a row, it's the Spurs, who combine winning fan relations with winning personalities -- plus, you know, lots of actual wins.
AVERAGE TICKET PRICE COMPARED WITH WIN PERCENTAGEThe Warriors won 81.7 percent of their games last season -- and still undercut the average NBA ticket price.
HOW LOW CAN THEY GO?It's a long way down ... like, more than 100 spots.
NBA Ticket PricesThe average Knicks tickets cost almost $100 more than Pelicans.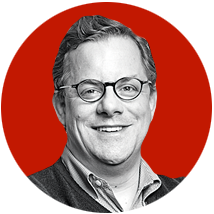 Peter Keating is a senior writer at ESPN The Magazine, where he covers investigative and statistical subjects. His work on concussions in football has earned awards from the Deadline Club, the New York Press Club and the Center for the Study of Sport in Society.