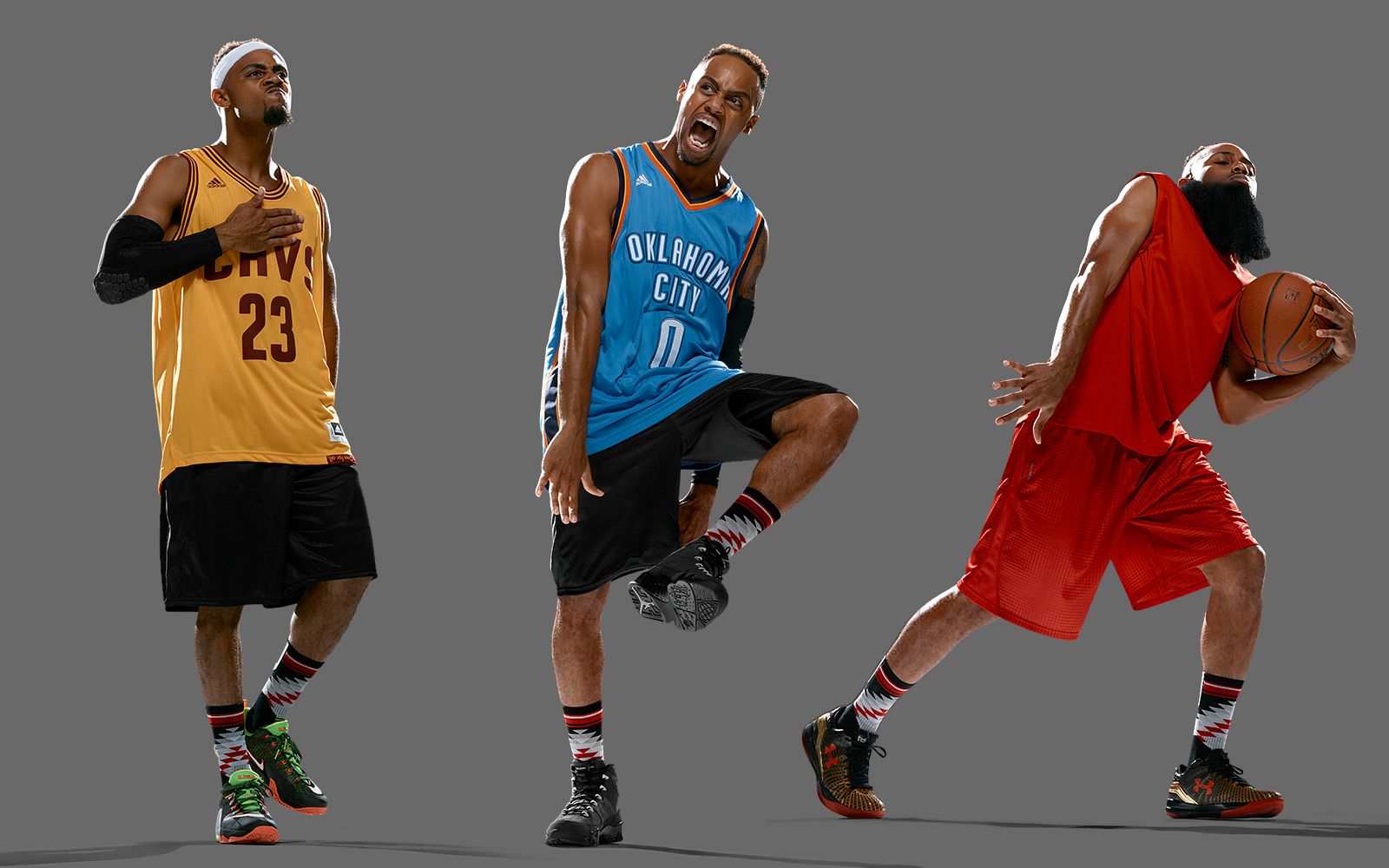 The Great Pretender
Brandon Armstrong has blazed an entirely new path to hoops glory by parodying the NBA's finest. But now that he has achieved viral fame, what's next?
I
t does sound like the setup to a joke: Young NBA never-was walks into Atlanta's swankiest mall, buys up all the shoes his entourage can carry. "Hey ... Jeremy!" Brandon Armstrong calls across the store to his friend, roommate and manager. He holds up two size 14 boots, a slate gray and a blue suede. "C'mon, bruh," Jeremy Halbert-Harris answers, bulging his eyes, grimacing and twisting his head clockwise, as if to implore his client to hurry up and arrive at the obvious choice. "Where's my Future hat, though?" Armstrong asks. "Boy," Jeremy says. "The only way you gonna stop wanting a Future hat is when people online tell you how stupid you look in a Future hat."
Armstrong, a guard out of nearby Chamblee, involves all 6 feet, 1 inch of himself in clucking his tongue, slapping at nothing, dismissing his manager. Then he settles back down so the clerk can attend to his feet. Seated, he's more restive than restful, exuding the skittish potentiality of a schoolboy on Friday; it's the kind of barely contained vigor that awaits the introduction of a ball, some rules, the starting shot -- anything. This inborn athleticism helped land Armstrong a scholarship at Lincoln Memorial University, where he led the woeful D2 Railsplitters to a No. 1 national ranking. After college, it took his pro career from the D-League to Spain and Australia. As recently as July, Armstrong, 25, was scheduled to participate in EuroBasket's summer league. The $425 fee had even been waived for him. But he skipped his flight. He decided he'd rather make a new comedy video.
Armstrong's childhood best friend, Royal Lee Reed III, returns to the Aldo store, bags in hand. Although the two of them played on the same middle school team back in the day, Royal has since thickened into the sort of man who, when rebounding, rebounds. "I never been this hungover before," Royal tells me, then yawns. "I should've stuck to my Hennessy. Dude had me drinking champagne in the club last night."
The crew was out late celebrating the success of another viral video -- Armstrong parodying the play of Spurs star Manu Ginobili. Perhaps you saw it. Perhaps because you're one of Armstrong's million-plus social media followers, or perhaps because your feeds were cluttered with links to sites that had embedded his video. In any case, Ginobili watched it. He tweeted a nine-emoji hieroglyph in response, adding, "Great job man! Loved it!"
It was one of Armstrong's least favorite videos so far, truth be told. He didn't think it particularly funny. And, as if to corroborate this, it was doing nowhere near the numbers of his Kobe Bryant parody (33,000 retweets) or his Russell Westbrook vid (21,000 retweets), the first of his uploads to go viral. It was hilarious, the way he captured Westbrook's righteous indignation at not getting properly dapped up after every basket. Armstrong shot that video two months ago, when he decided to give up on the hoop dreamer's usual path and focus instead on his social media career. If this too sounds like the setup to a joke, consider that Web celebrity PewDiePie, a 20-something Swede who films himself playing video games, reportedly pulled in $7.4 million from advertising and sponsorships last year. PewDiePie's homemade music video for his pug dog drew more eyeballs than every single game of the NBA Finals.
Armstrong and Jeremy approach the counter with their intended purchases. Jeremy played wide receiver at Morehouse, yet next to Armstrong he looks decidedly earthbound. "Bruh," Jeremy says while the two of them are being rung up, before hoisting his phone above his head, tilting its front-facing camera downward -- the Vine-ing posture -- and ad-libbing a funny dance to the store's Euro disco. Armstrong looks up from his wallet, sees what's happening and immediately mirrors Jeremy's moves, the rhythm passing into his body as if he'd just grabbed a violently shaking pole. It is uncanny.
This is what's most striking about Armstrong's parody videos: He isn't throwing on wigs and parroting speech patterns, like a Darrell Hammond or a Kenan Thompson. Instead, he is using his preternatural gracefulness to inhabit the mechanics and kinesthetic tics of his subjects. You look at Armstrong on video and you see a hyperactive facsimile of Tim Duncan, or James Harden, or Paul Pierce -- whomever he's decided to appropriate. He's been cracking up teammates with this capability since he seriously picked up basketball, untutored, in his early teens. "I can just do it," he tells me. "I don't even really have to think about it."
In the food court, we place orders for cheesesteaks. A girl in an oversize Jim Thome throwback squints at us before recognizing Armstrong and discreetly periscoping her phone. "The crazy thing about it," Royal leans over to tell me, "is he's been doing videos like this for years." Since middle school at least, when the two of them would freestyle goofily into the small webcam on Armstrong's old Dell. "You know, his whole dream was he just wanted to play basketball. Sometimes I even think, 'Shoot, this is better than him being in the NBA.' He don't gotta worry about no toll on his body. He opened up his own lane. No one's done this before."
Royal is right, I think. What Armstrong is trying to do is flip a familiar script -- the tragedy of the undrafted -- by pioneering a new form of physical comedy: the failed-professional-athlete-turned-parodist.
As we eat, Armstrong puts his iPhone face up on the table but hides its screen with his wallet. Every so often he pulls the wallet down, slowly, to check the litany of new social media notifications sliding atop old ones, impacting them. "I still play basketball on the regular. Pickup games at Georgia Tech. Yep, yep, yep," he says. His accent is stretched with the taffied inflection of his hometown Atlanta burbs, a bit of a rasp to it when he raises his voice. "But I'm not going back overseas. I may go for the right price. But as of now, it's like, nah."
He tells me that he's received calls from the Pistons, Bucks and Celtics in the past few weeks. "I talked to Steve Kerr," Armstrong says. "They're gonna fly me out at the end of September to shoot videos with the team and also play with them. Shoot some funny videos with Steph Curry and Draymond Green. I wouldn't mind being the 12th man on the bench. You can put me in the game, I'll knock some 3s down. Y'all up by 50, or we down by 50. That's fine."
On the way to the Nike Store, Vines are vined and tweets tweeted. Every couple hundred feet, the guys are compelled to hold their phones at arm's length, like compact mirrors, and document themselves cracking wise, whipping and/or nae-nae-ing, transmuting their punchy friendship into clicks and likes (and advertising dollars and potential sponsorships with, say, Dippin' Dots and ...). When you get down to it, social media use is basically an exercise in self-admiration based upon the admiration you think you're inspiring in others -- but damn if it isn't fun to be around this entourage.
The Nike employees recognize Armstrong as soon as he walks through the door. "That Kobe one was funny as f---," a clerk says, and then he impersonates Armstrong's impersonation. "Holy s---, it is him," a dumpy young man in glasses says. "I pictured him being shorter -- Hey! Brandon!" Armstrong is spinning a basketball on his index finger, guiding it between his legs, behind his back, all while Royal films. "Brandon!" the kid pleads. "'Streetballers be like ...!' Right?!"
The kid is referring to Armstrong's other videos, the short slices of basketball life he uploads almost daily: "How the bench reacts when someone gets dunked on"; "That one hooper who REFUSES to use his left hand"; "When you hit the game winner you get so happy & forget you don't got no dad." Implicit in these titles is the phrase "be like," a combination of fact and simile, X be like Y. The text announces that the video will re-create some universal situation or sentiment -- or some well-known public figure -- and then take the essence of that to its absurd, parodic extreme.
This is the other secret of Armstrong's success: He understands that satire is a lesson but parody is a game. Parody is an intuitive, entertaining form of criticism, shorthand for what "serious" critics write out at length. It comes from a place of intimate knowledge, if not always admiration. And it is necessarily playful, parody, because it is a game most often played by the disempowered. It's what underlings do when the boss's back is turned.
Armstrong sees the Nike employees putting out some headless mannequins and gets an idea. "Hey," he says to Royal, "record me talking -- " then gestures to a headless mannequin placed on a bench. "I'm gonna be sitting next to him. But you not gon' get him, you feel me? So look. Pay attention, man! I'll be telling him, 'Look, Coach wants me to tell you you gotta get your head in the game. I know you got a good head on your shoulders.' Then you gon' pan like that." Royal does as instructed, stifling laughter.
"That's it right there," Armstrong says, checking the footage. "Though you panned in late as hell, Royal." He'll edit it later in iMovie and release it on a slow day. Something like, "That one teammate who ain't got no sense."
---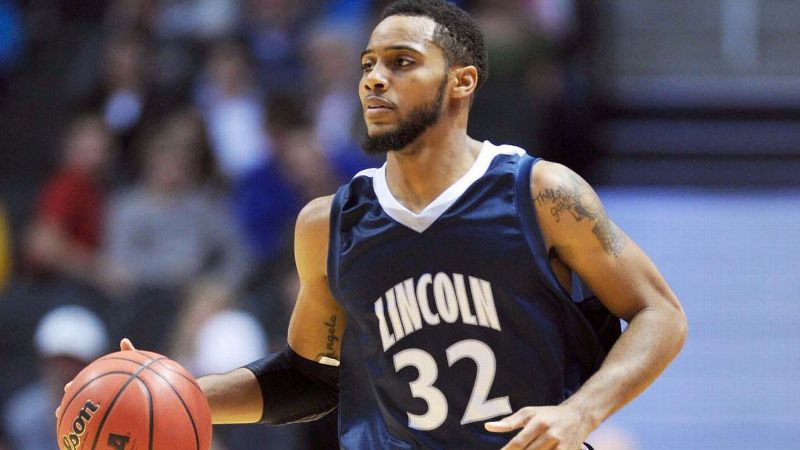 NOW WHAT? IT'S a question I keep asking Armstrong. He has reached the plateau of a certain kind of fame, has earned enough money to move into a two-bedroom apartment with Jeremy and buy some new kicks -- "Would prefer not to put a dollar amount out there," he says, "but, yes, it is a very legit income" -- but his success came when the nation was drifting through the summer sports doldrums. So ... now what?
"I'm just going with the flow right now, trying to stay buzzing," Armstrong says as we enter his Uncle Carlton's house, where he films. "There's really no long game."
What isn't exactly conveyed in his videos is that this house is a mansion -- white columns, four-car garage, HVAC ducts in the baseboards, fluffy lapdog with pink bandanna named Gemini scurrying about -- in the old-money part of Atlanta. Armstrong introduces me to his cousin Jared Maner, the guy D'ing him up in all of his videos. Jared is top-heavily muscular, a first-team all-conference outfielder at Morehouse. "I saw that Ginobili responded," Jared says, his voice affectless. "Some of my classmates were watching it on their laptops."
The three of us -- Royal is here too, but he's off filming himself singing while skating in circles on one of those handleless Segway things -- huddle under the mansion's carport as fat gobs of sweet-smelling rain briefly fall. Armstrong and Jared lean into Armstrong's iPhone like guys trying to light a cigarette from the same Bic. They queue up Carmelo Anthony highlight reels on YouTube. "He follow through sometimes," Armstrong notices. "Yeah, midrange?" Jared asks. "It's like a follow-through pull," Armstrong says. "See how he pump-faking? Then I gotta do that dunk where he don't touch the rim. Yeah, I just push him off. All right. You ready?"
Is this all that passes for preproduction around here? "Well," Armstrong concedes. "I gotta study Melo a little bit more than usual because I had to see his antics. But it's 20 to 25 minutes each. Straight iPhone work."
"Recording," Royal announces.
"Hold it sideways, bruh!" Armstrong says. "Landscape mode! Now it's action!"
"I can just do it. I don't even really have to think about it."
- Brandon Armstrong
Dribbling onto his uncle's driveway, shooting at its comically short hoop, Armstrong transforms into suppleness and motion, a liquid shooter. It's a little eerie, the speed and effortlessness of this metamorphosis, as though I'm watching that shape-shifting police officer from Terminator 2, only this time the Terminator is deliquescing into the spiritual form of Carmelo Anthony, which is a gently quivering loaf of Jell-O. I reiterate: uncanny.
This verisimilitude is crucial; it grounds the jokes -- in this instance how zealously Melo pump-fakes and how rarely he gives a crap on defense. Armstrong's parodies isolate these characteristics, re-create them faithfully before ratcheting up the absurdity. (His parody of James Harden, for instance, includes 30 seconds of Armstrong-cum-Harden seeking out contact while driving to the hoop, while swimming in a pool, while running across a roof -- and ending with Armstrong/Harden locking arms with his defender and skipping away to strains of "Follow the Yellow Brick Road.")
"All right, next scene," Armstrong says. Uncle Carlton pokes his head out of the kitchen. He's never been home while his nephew is filming, but he knows about the videos and their success from his employees, who like to watch them instead of working. I ask him what he thinks about the fame. "I'm an old man," he says, then shuts the door slowly while maintaining eye contact with me through its window.
After a few more scenes, it's a wrap -- pitch-perfect parody in under half an hour. Everyone takes five, drawing phones to their faces like oxygen masks. Armstrong reads aloud from a new Vice Sports review of one of his videos, his cadence slowing when he reaches a part he likes because his words have to pass through his smile.
Royal shouts, "Car!" and we make way for the Range Rover of Armstrong's aunt. Then filming resumes. Armstrong has decided to inhabit Kevin Garnett next. He doesn't need YouTube this time; he grew up watching KG, admiring KG. So as is the case with any child who dreamed of being like an idol, Armstrong used to pretend he was KG, mirroring his movements and mannerisms as if perfect re-creation would one day call down upon Armstrong the same blessings. In the driveway, Armstrong is nailing KG in single takes.
He caps his parody by lampooning KG's pregame ritual of talking to himself under the basket. Armstrong presses his head against the stanchion, thinks for 10 seconds or so before he summons a hostage taker's erraticism, freestyling: "I don't want no lettuce on my got-dang sandwich. I don't want no mayonnaise on my burger. I don't want no burger, I don't want no mayonnaise, I like fries, no salt, sea salt on my fries, and make sure it's wheat bread ... C'MON!"
Royal stifles laughter; Jared says, "That's funny as fuuuuh, bruh. That's going to be a hit."
I ask if -- how -- this is lucrative. "There's a lot of people that want to pay me to release content for their channels," Armstrong answers. He starts juggling the basketball with his feet, occasionally hoofing in 2-pointers. "But I know how it is. I'm a marketing major. I like to think I'm smart enough to know what it is I provide."
The humidity has swollen to where it's practically pinning our arms to our sides. We retreat into the manse. "I'm about to get a little contract to produce content," Armstrong says, unscrewing the cap on a bottle of water. "Yes sir. You know LeBron -- I'm waiting to see where I want to take my talents this fall."
So this has all been one big audition reel? I ask. So that you can be like a studio-system star for one particular media outlet? Great, but -- then what?
"I'm not going to get tired of doing this," Armstrong says. "And anyway, I've had a couple people hit me up about hosting red-carpet events with athletes. Instead of someone from E!, they'll have me asking the athletes questions, loosening 'em up. Plus, we got sent a movie role the other day."
He tells me he feels no dread about being the funny guy, about having to continually convert life into laughs. But I've been around Armstrong for only a few days and already I turn to him, grinning and wide-eyed, whenever he opens his mouth. That's what plagues funny guys, I think -- the expectancy that chases them like a second shadow. Online, he has to cut up around the clock, monetize every passing thought, or else sink beneath the static.
"He gon' be in the MLB," Armstrong says, pointing at his cousin. "And I'm gon' be on TV." But then doubt momentarily clouds his face. "I just wanna be the top entertainer in the business. Whether that's on the court, off the court, on a movie screen. To be an NBA impersonator, that's cool. But I don't want to end up like Batting Stance Guy. You never hear about Batting Stance Guy no more." His eyes release me from their focus, and they tick downward to his hands, where they are waving over his phone as if divining tonight's plans via crystal ball.
---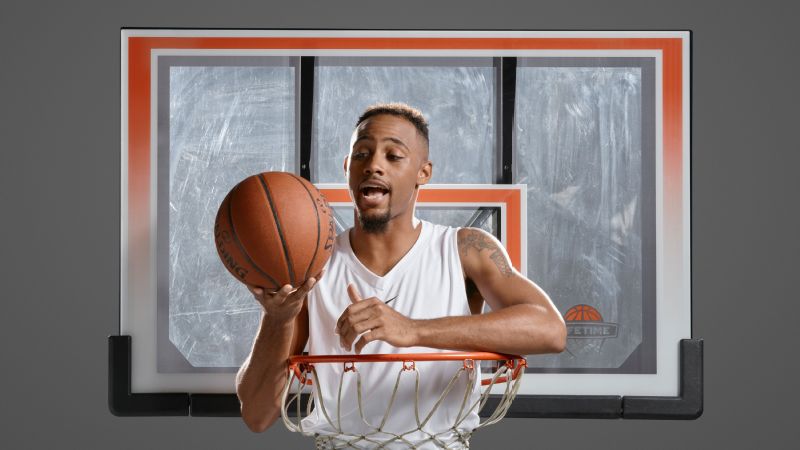 EVERY LABOR DAY weekend, Chris Bridges, aka Ludacris, hosts a slew of charity events around Atlanta, the crown jewel of which is a celebrity basketball game. Last night Armstrong was informed that he had been the final addition to the Team Luda roster. The opponent would be Team Chris Brown.
The crowd waiting outside the Georgia State University arena snakes around several avenue blocks downtown. Everyone appears to be very young, very good-looking and dressed so that one attribute or quirk is played up and made central, as with a superhero's costume. Inside, a DJ blasts ATL-centric bangers.
The shallow grandstands rising away from the court are fairly empty up until 10 minutes after the scheduled tip-off time, whereupon they are packed. Armstrong emerges from a tunnel wearing No. 14. He sinks a few perfunctory 3s during warm-up, but mostly he's wandering the court with a lopsided smile on his face. This is less a celebrity affair than an NBA young stars contest: John Wall is here, as are Eric Bledsoe, Kenneth Faried, Victor Oladipo, Iman Shumpert, Nick Young and at least three other professionals I can't quite place. Armstrong gets relatively shrunk by these giants; his presence among them calls to mind that little silhouette they put next to textbook illustrations of dinosaurs, for scale.
A videographer prowling the court spots Armstrong and asks him to do a few impersonations. What's funny is he's already parodied some of the other players here, players he never would have had the opportunity to ball with had he stuck with his minor league grind. Armstrong has, quite literally, faked it until he made it.
Still, I can't help but be struck by the sense that Armstrong is performing something akin to the role of court jester. His parodies criticize important people, make gentle sport of them, sure. But don't they also ratify these important people? Don't the parodies reaffirm their sense of themselves as people famous enough, important enough, good enough to be parodied? That of course some scrub has paid enough attention and taken the time to clown them? I'm thinking here about that dictum that all things happen twice -- first as tragedy, then as farce.
"I just wanna be the top entertainer in the business. Whether that's on the court, off the court, on a movie screen."
- Brandon Armstrong
The word parody, after all, comes from the same root as the word parabola, as well as the word parasite.
The game itself, like any all-star affair, is not worth describing. Chris Brown can, unfortunately, ball, and he never once subs himself out. Dej Loaf does not talk to one soul the entire time and is by far the coolest person in the building. Trinidad James takes off neither his sunglasses nor his dookie chain while playing. Mike Will and Big K.R.I.T. post courtside snapshots to their social media accounts, a far more effective form of legitimizing this event than anything the press photographers could provide. NBA players orchestrate a continuous dolphin show of alley-ooping, and I find myself growing bored with balletic transcendence.
Armstrong is not in the starting five. He's standing at the head of Team Luda's bench, intermittently making fun. He takes a few selfies with some players and fans. More important, he participates in the image-burnishing reciprocity that is this game's whole raison d'être: Musicians are letting their fans and followers know they are big enough deals to be sharing the court with NBA stars; NBA stars are doing likewise, giddily sharing photos of themselves with Migos and Omarion. For his part, Armstrong is happily among them, occupying the gray area between content creator and athlete, here with all those important people who are one or the other, making or doing the things considered coolest at this moment in time.
He is finally subbed in with three minutes to go in the third quarter, Team Luda up by double digits. Armstrong immediately clanks a 3 off the buckle. When he tries to make a sneaky outlet pass, the ball hits its intended recipient in the elbow; the NBAer didn't expect the funny guy to be able to hoop. As the quarter dwindles, Chris Brown dribbles upcourt, slowing beyond the arc. He faces off, one-on-one, with Armstrong. The arena's DJ counts down from 10. Three, and Chris Brown tries to cross Armstrong over. Two, and he pulls up to shoot. One, and Armstrong gets way in his face but does not foul him, good hard defense all around. Chris Brown's shot misses badly. He calls for a foul but -- delicious -- does not get one. The horn sounds. Armstrong won't see any more playing time.
And then, before the start of the fourth quarter, the lights dim. A rumbling beat is played over the PA, and some social media child star -- some post-TerRio whom I've since tried to look up but cannot locate, so deep in the Internet's thicket of arcana is he -- this human catchphrase jumps up onto the scorer's table, wrenches loose the mic and starts screaming what sounds to me like: "I'M BANKROLL, I DO WHAT I WANT! I'M BANKROLL, I DO WHAT I WANT!" He is screaming it so hard, and with his lips so close to the microphone, that coherence is obliterated. I turn to ask anyone over 30 what is going on, but there's no one here over 30 except the cops, and the cops are all chanting "I'M BANKROLL, I DO WHAT I WANT!" while filming with their phones.
The celebrities gather round the kid, a perimeter of creative capital that contracts like a cold or titillated nipple. They too chant "I'M BANKROLL, I DO WHAT I WANT!" while filming. Then, just as quickly as they contracted, they disperse, the game back on.
Russell is a writer based in Brooklyn.