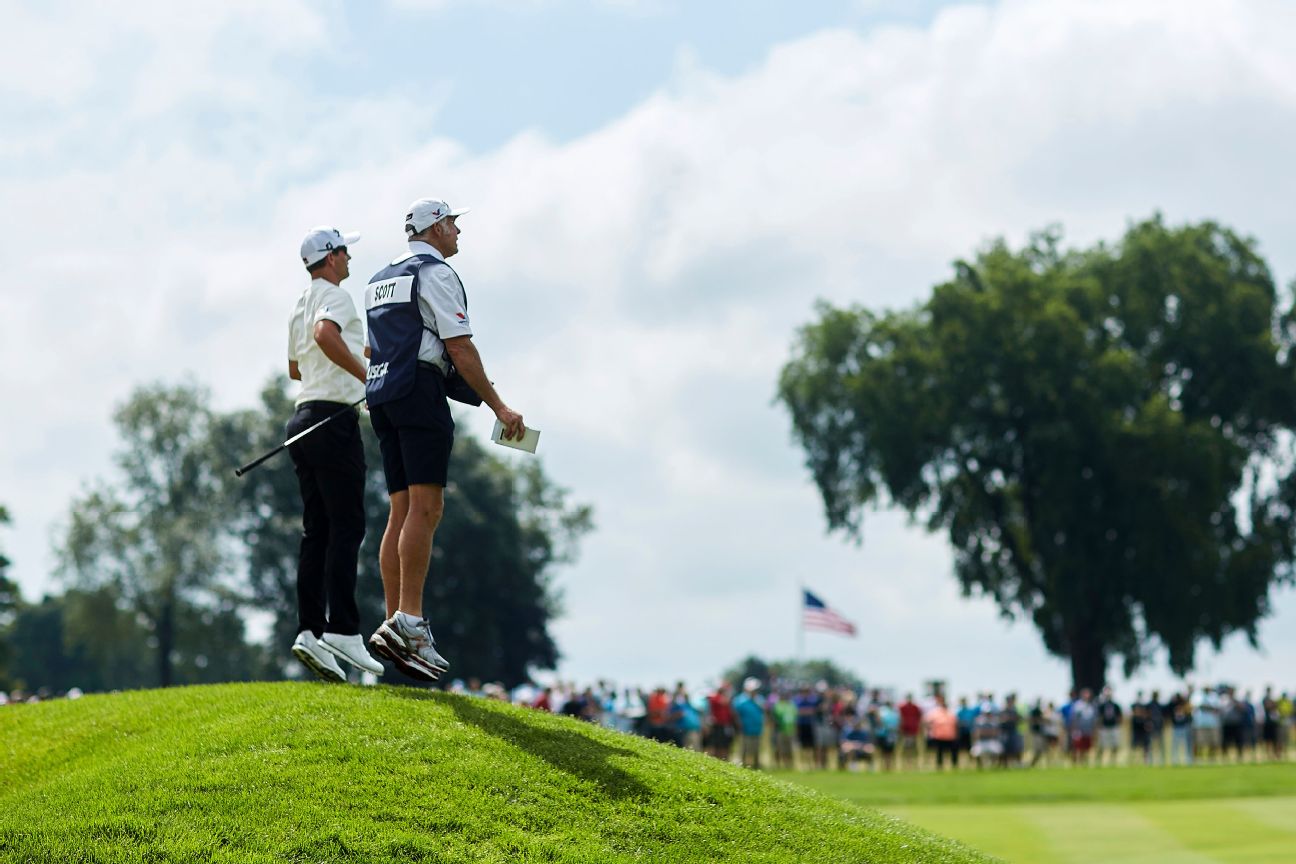 Rough Cut
The course at Oakmont Country Club takes golfers to task during the U.S. Open.
O
akmont has long held the reputation as one of the toughest courses in the world, even without water hazards or tree obstructions. The greens are lightning-fast, the fairways narrow and the rough impossibly deep. Irishman Graeme McDowell posted a practice swing on social media to share with fans just how challenging the shots around the green will be, the head of his club and the ball buried deep in the shaggy carpet.
The most daunting features of the course, though, are the bluffs. The legend goes that when Henry Fownes built the course in 1903, he planned for only 80 bluffs. However, when he or his son, former U.S. Amateur champion William Fownes, witnessed a player sending a ball sailing over a trench without breaking a sweat, they ordered another dig in the dirt. By the time the course was complete, there were more than 300 bunkers and more sand on the green than there is at the beach. Luckily for today's golfers, that number is down to (a still unbelievable) 210.
"When I played it six weeks ago, there was very compact sand, and that meant that if the ball trickled into the sand, it wasn't a bad shot," Jordan Spieth told PGA.com. "Just barely went into the sand, you could hit the green no problem [if] you hit a good, solid shot. They have dumped so much sand into these bunkers, and now it is so tough to get a clean strike on the ball."
For photographer John Huet, heading to Oakmont for the 2016 US Open is a homecoming. He grew up about 10 miles away from the course in Tarentum, Pennsylvania, and took his first professional sports photographs there as a teenager. While he is at ease returning to the course, the same cannot be said for the players.