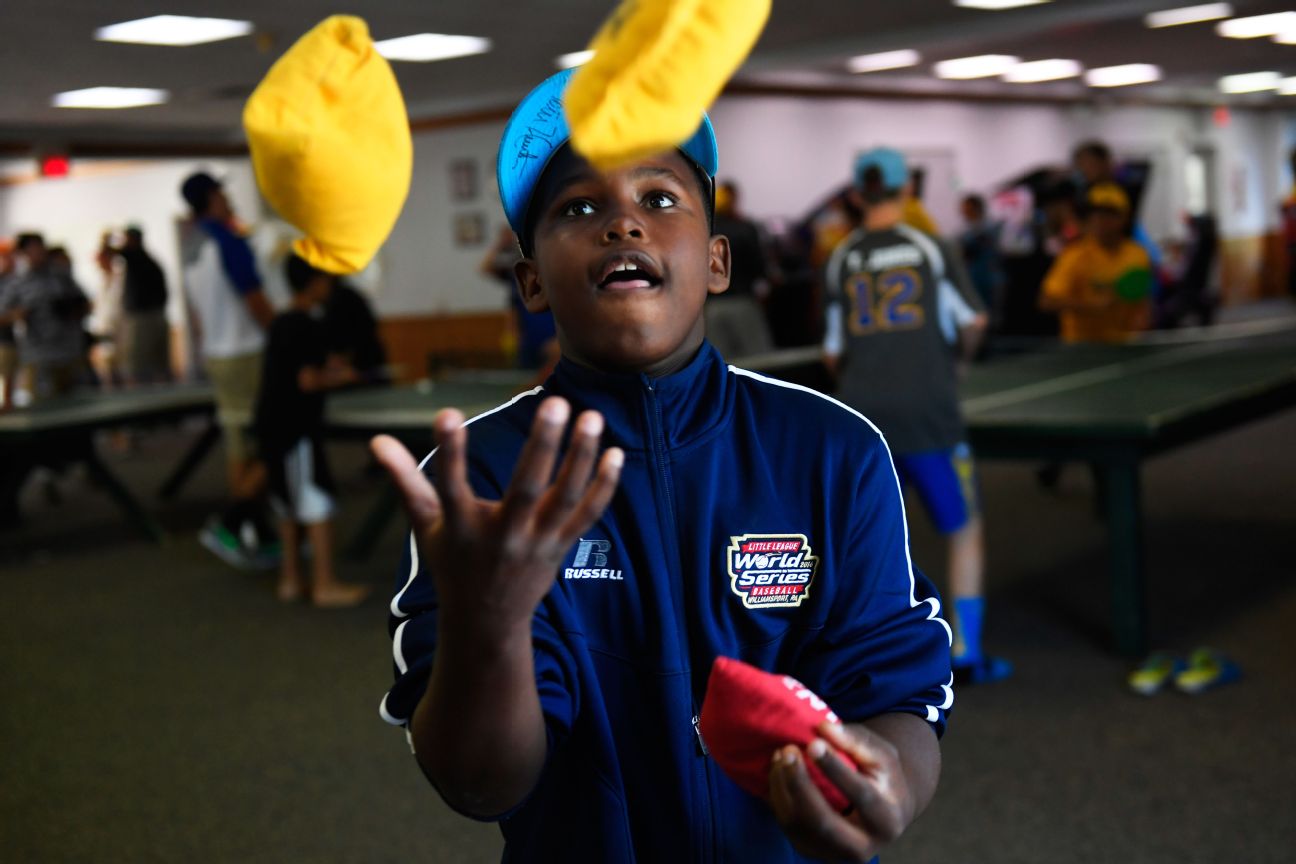 Little Leaguers, big dreams
The Little League World Series has become a big-time event. But the players who descend on Williamsport from all over the world for two weeks each August are still kids who like to have fun -- and for these ballplayers, that translates in any language.
M
ore than 200 players on 16 teams representing eight different states, eight countries and four continents, came to South Williamsport, Pennsylvania, for the 2016 Little League World Series.
They came here seeking glory on the baseball diamond, but for many of the players, some of the most fun they've had over the 10-day tournament has been around a pingpong table or in the pool.
"The Grove" is the melting-pot residential complex where all 215 players and their coaches stay in Williamsport and where languages and culture mix. It's a place where kids like Curacao's Nair Jamanika, above, cut can loose, make new friends and share the international language of baseball with players from all over the world.
This Little League World Series has become a seriously big event, no doubt. During the downtime between games, we found a bunch of 11-, 12- and 13-year-olds acting like, well, kids.