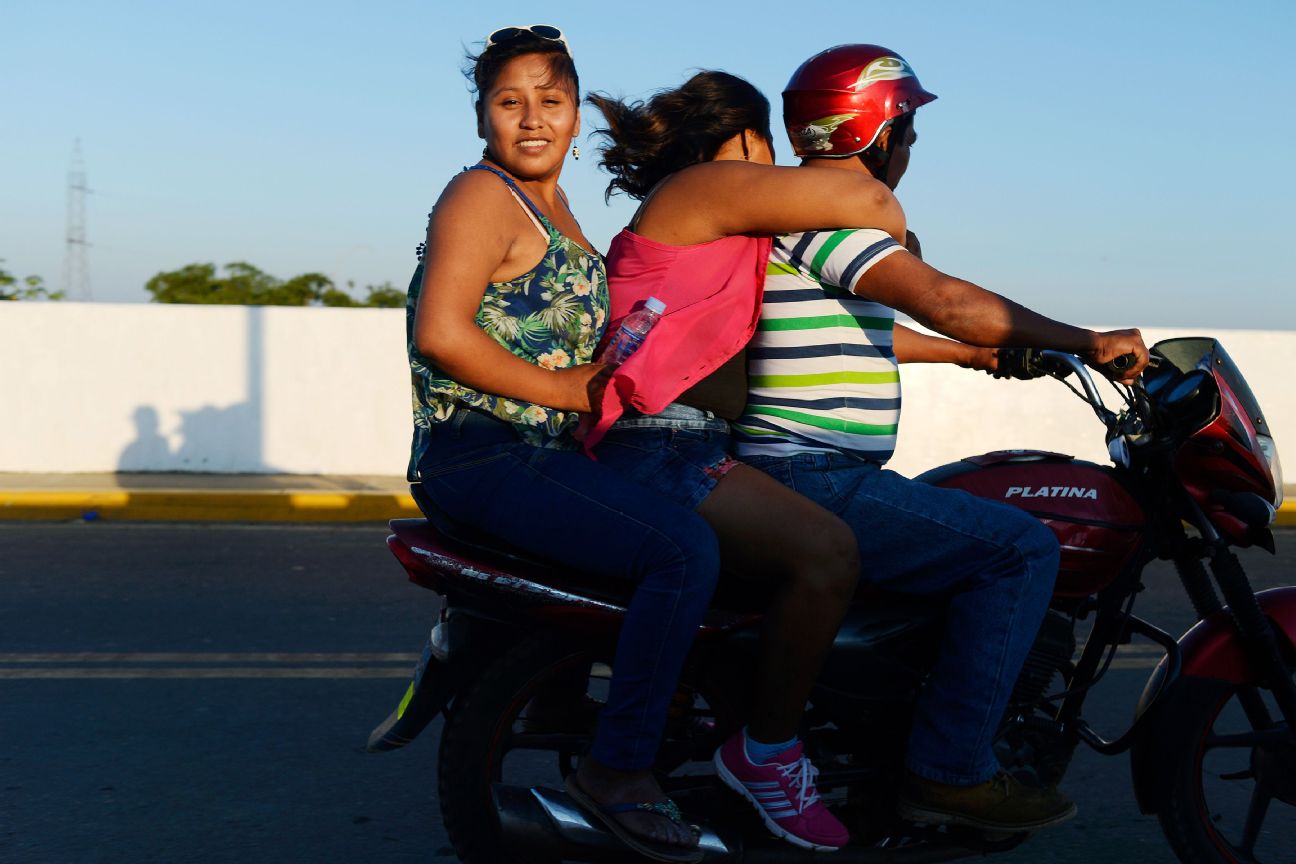 Road to Rio 2016
Discovering the America hosting its first Olympic Games during a six-week, five-country, 6,500-mile journey
R
IO DE JANEIRO -- The conversation starters went like this:
"Don't get Zika."
"I hope you don't die."
"I will miss you so, so much."
There is a belief that South America is a disease-riddled land rife with desperate thieves and back-alley thugs. It's a land where toxic waters churn the stomach and intestines. A continent where civilization ends and the lawless jungles begin.
These beliefs are, of course, an exaggeration of the reality. This America is a beautiful mix of the old and the new, the cultural and the corporate. It is a continent still forging a modern identity while maintaining all the things that make it authentic. It is the America to the south -- the America hosting its first-ever Olympic games.
This journey, in preparation for Rio 2016, was a 6,500-mile trek across the continent to document life outside of the Olympic purview - a true illustration of the host continent.
The assignment spanned five countries and lasted more than six weeks, traveling from Buenos Aires to Iguazu Falls at the border of Paraguay, Brazil and Argentina. There were wrong turns traveling across rural northern Argentina on dirt roads that were not unlike those of Wyoming or Montana in the American West.
From Argentina, this expedition traveled to the high-altitude Martian landscape of Bolivia, where sleeping happened in unheated buildings made entirely of salt as temperatures outside dipped below freezing. Bolivia led to Peru and the Interoceanic Highway -- one of the continent's true modern marvels. Before its completion in 2011, the journey from Peru into Brazil took upwards of a week on treacherous dirt roads through jungles and over rivers. The highway's completion marked a marriage of the continent as its oceanic coasts were joined.
From the border of Brazil, it was onto seven of its states and multiple cities and towns along the way -- each with its own flavor and shared tranquil way of life. Danger? That wasn't ever a theme on this journey.
This journey was about community. Strong, friendly communities. Doors were opened, stories were shared and sports were played all over a continent for no medals or glory.