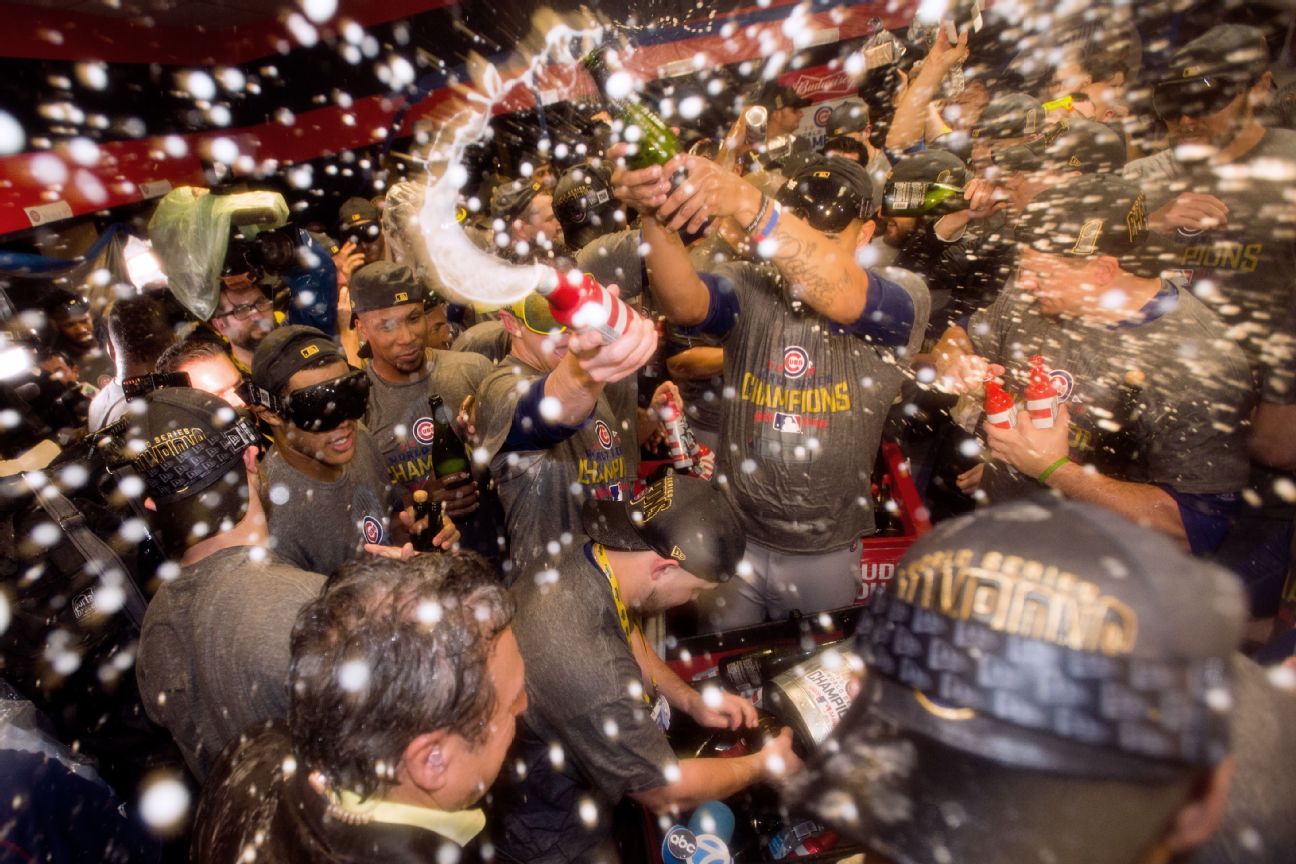 A night to remember
From Chicago to Cleveland, anxiety levels skyrocketed during Game 7 of the World Series as two hard-luck franchises, the Cubs and Indians, looked to end the longest championship droughts in the majors.
I
t has become cliche to note the extreme importance of a Game 7 in a World Series. After 162 regular-season games, possibly a wild-card game, a league division series, a league championship series and six games in the Fall Classic, your season, your life's dream and your legacy comes down to one game -- nine innings and 27 outs.
Then again With the Chicago Cubs and Cleveland Indians, teams that hadn't won a World Series title in a combined 176 years, no Game 7 could be finished in regulation. The two franchises needed a 10th inning to toy with the fragile emotions of their faithful followers. Add a 17-minute rain delay between the ninth and 10th to prolong the drama and you have an evening that no one would soon forget.
After falling behind three games to one, the Chicago Cubs -- the lovable losers from the Friendly Confines -- quenched their championship thirst with a nail-biting 8-7 win to claim their first title since the American flag had only 46 stars.
"That," Cubs first baseman Anthony Rizzo said, "was the best game I've ever been a part of -- and the best game I've ever even seen."