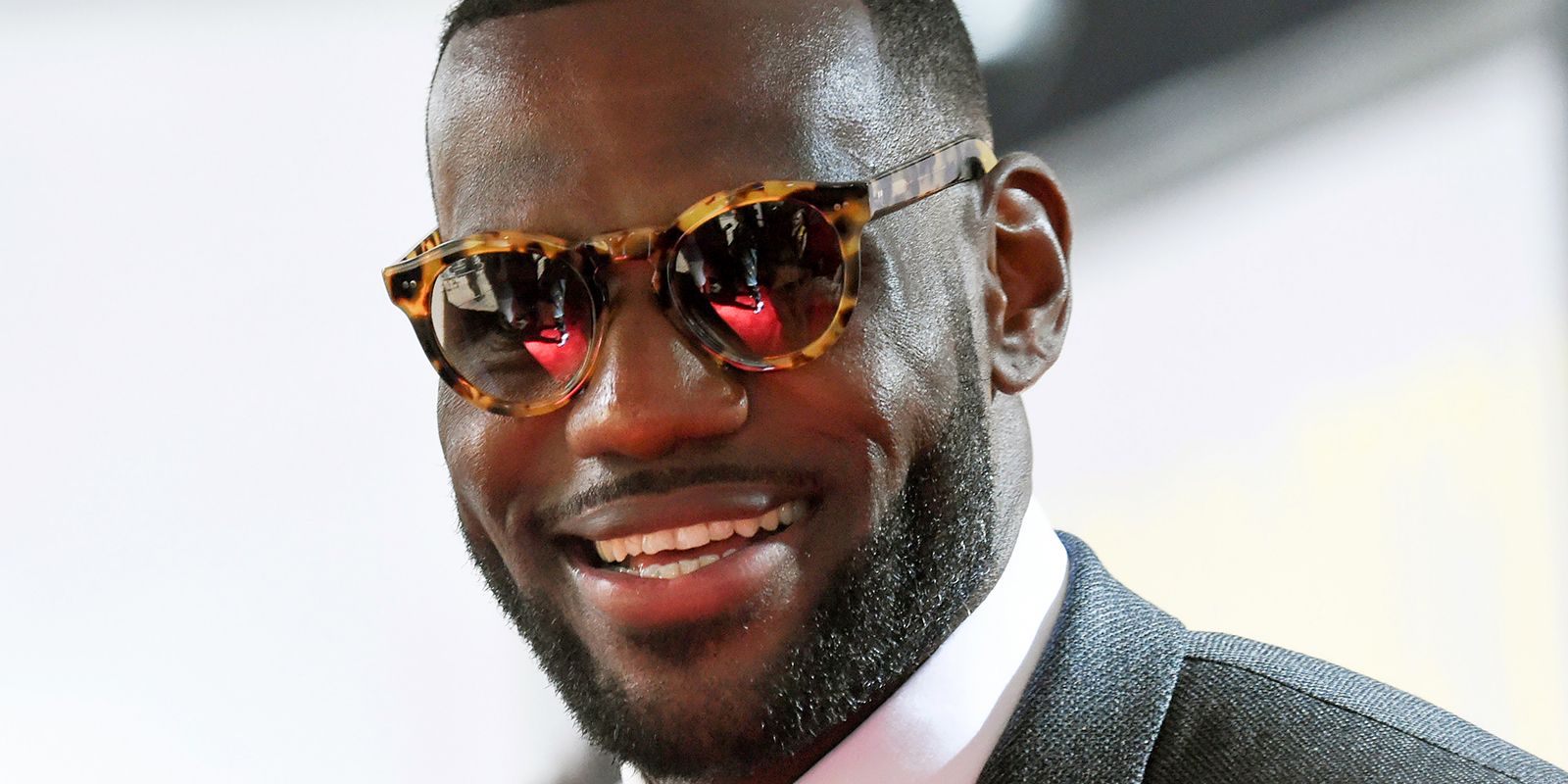 LeBron: The Sequel
LeBron James' first act, becoming one of the greatest basketball players in history, is all but settled as a success. His second act -- to become a global entertainment icon -- is just beginning.
Editor's note: This story was first published in ESPN The Magazine on Feb. 27, 2017.
"When LeBron was playing with the Heat, they went to Cleveland, and he wanted to spend the night. They don't do overnights. Teams just don't. So now [coach Erik] Spoelstra has to text [president Pat] Riley and say, 'What do I do in this situation?' And Pat, who has iron-fist rules, answers, 'You are on the plane. You are with this team.' You can't hold up the whole team because you and your mom and your posse want to spend an extra night in Cleveland. ... I do know LeBron likes special treatment. He needs things his way." -- Phil Jackson, Knicks president
"It just sucks that now at this point, having one of the biggest businesses you can have both on and off the floor, having a certified agent in Rich Paul, having a certified business partner in Maverick Carter, who's done so many great business [deals], that the title for young African-Americans is the word 'posse.'" -- LeBron James
To men who hate having their power tested, Maverick Carter is a special nightmare. Heat president Pat Riley, a Hall of Fame coach, can't control Carter. Cavs owner Dan Gilbert, a billionaire capitalist, can't buy away Carter's fealty to his lifelong friend, LeBron James. Phil Jackson, who coached no less than Michael Effing Jordan, can't fathom a man challenging his team's travel itinerary -- so what kind of blasphemy would Jackson profess to see if he walked into Carter's Las Vegas hotel suite right now?
It's a Thursday night in January, and Draymond Green, James' ostensible Warriors rival, laughs from a love seat in the marble-floored living room. Crumpled on a nearby couch is a napping Chris Bosh, who's still waging a cold war with Riley's Heat. As of an hour ago, I didn't know this enormous, mahogany-walled edifice existed. Which is no accident. The Mansion's VIP-only villas, decorated in the style of a Florentine, yes, mansion, are hidden behind a warren of secure hallways linked to the MGM Grand's high-roller tables. Welcome to an ironfisted coach's posse-driven fever dream.
"This," says Carter, barefoot and raspy-voiced, swaddled in gray sweats and a black hoodie that reads UNINTERRUPTED, "is like the All-Star Game."
Sort of. The all-stars Carter is referring to are the likes of Google, Amazon, Verizon, Facebook and Twitter, the luminaries of the planet's biggest tech convention, the Consumer Electronics Show. Carter's business partner, James, is back East with the Cavs -- the man, after all, has a day job. Meanwhile, Carter, head of SpringHill Entertainment, their multiplatform production company, has hosted a dozen meetings over the past three days with chief marketing officers, media execs and ad agencies. "Maverick's network is at the highest levels of business in the U.S. and abroad," says Harvard Business School professor Anita Elberse, who published a case study about James and Carter in 2009. "He stands shoulder to shoulder with Steve Ballmer and Bill Gates. And then, in the entertainment world, it's a ridiculous list of movers and shakers."
Earlier today, Carter moderated a Life Off the Court panel with Green and Bosh. Green, who has the day off between home games, was a founding partner of Uninterrupted, SpringHill's online network for athlete-centric, nonjournalistic projects. And Bosh's nap owes to the daylong gauntlet of CES meetings Carter helped arrange. Now, as the 6-foot-4 Carter leans back in a wooden chair, his right leg up on a desk, he takes stock of the game plan that he and his decidedly more famous partner have committed to: "LeBron and I have always been interested in the long game. And the long game here is to build a media company. To really, truly build a media company."
Jocks, of course, have always cashed in as actors or "human billboards," as one Hollywood agent puts it. (Think O.J. Simpson in The Naked Gun, Shaquille O'Neal in any of his 28 acting credits.) But SpringHill, named for the Akron projects where James lived until his rookie year, is attempting to win a harder game. Consider: Two decades ago, when Jordan was making Space Jam, he leveraged his celebrity to get Warner Bros. to erect an outdoor court for him and his buddies to use between takes. Eighteen months ago, James and Carter persuaded that same studio to ink them to an overall production deal -- for film, television and digital video -- that Warner Bros. called unprecedented in scope. A few months after that, Warner Bros. and Turner Sports invested $15.8 million into Uninterrupted.
And so as James trudges toward a seventh straight NBA Finals, he delegates to Carter, trusting his erstwhile high school teammate to build out the SpringHill and Uninterrupted portfolios. And Carter, in turn, relies on an inner circle that includes their high-powered entertainment agent, Ari Emanuel, the co-CEO of William Morris Endeavor. "We're still climbing Mount Kilimanjaro," James says. "But having this group of people, who can put together my thoughts and bring them to fruition, is the vision that I had 10-plus years ago."
Those thoughts have led to Survivor's Remorse, SpringHill's first show, a scripted drama, renewed for its fourth season on Starz, about a basketball player balancing fortune and family. Then there's The Wall, the prime-time NBC game show that premiered in January to roughly 7 million viewers and has already been picked up for 20 more episodes. There's Cleveland Hustles, an unscripted CNBC series, renewed for a second season, in which Ohio entrepreneurs compete to revitalize distressed neighborhoods. There's the oft-discussed Space Jam 2, in development at Warner Bros. There's a feature-length documentary about Muhammad Ali coming for HBO. There's a comedy in development for New Line Cinema about a guy who pretends to be an NBA draft pick. And there are three other scripted series -- a Cleveland-based family comedy and a sports medicine drama, both sold to NBC, and a comedy about assistants at a sports agency sold to CBS.
"LeBron James will have one of the most exciting careers to be a part of for the next two decades," says Paul Telegdy, who oversees The Wall as NBC's president of alternative and reality programming. "Business, entertainment, anything you could apply branding to, he stretches the imagination."
Indeed, more than a dozen sources directly familiar with SpringHill, including rival producers, filmmakers and media executives, declare LeBron James, without debate, the most powerful athlete in entertainment today.
And then they make sure to stress something else: the probability that James will ultimately fail.
---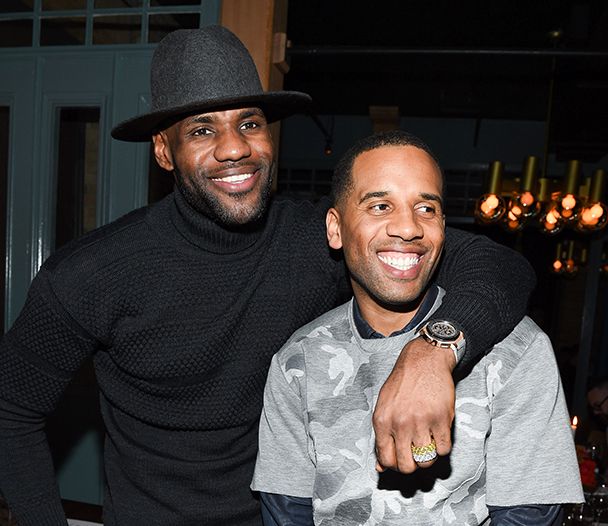 Eight years ago, in an article for Sports Illustrated, I asked Magic Johnson -- the gold standard for athlete capitalists -- how he helps players avoid financial suicide. He underscored one of his cardinal rules: When players call Johnson for counsel, which happens all the time, he stops them cold if they mention any business plan -- be it for a record label, a car wash, a production company -- featuring a buddy or relative. "That's the killer," said Johnson, who added that he became CEO of his eponymous billion-dollar conglomerate by rejecting friends and family in favor of the shiny suits who sat courtside at Lakers games. "They hire these people not because of expertise but because they're friends. Well, they'll fail."
It is fair to say that James, Johnson's spiritual descendant on the court, has embraced an opposite vision off it. James was only 5 when he first befriended Carter, whose 9th birthday party he attended because of a mutual family friend. When James was a freshman at St. Vincent-St. Mary, Carter was the senior captain on their state championship basketball team. So as I relay Johnson's philosophy to James, now 32, the question hangs in the air: Didn't he worry about empowering personal friendship over professional experience?
"I never even got caught up in the narrative," James replies. "I wasn't going to let anything else stop me from what I wanted to do." To Johnson, partnering with Carter, a college dropout, would qualify as intrinsically problematic. To James, Carter is what makes entrepreneurship worthwhile.
"I knew I had to grow as a businessperson," James says. "So why not let the guys around me grow with me? We can all see our mistakes. Let's get in the bunker together."
Their first bunker, LRMR Marketing, was constructed at Carter's mother's kitchen table in Akron, not long after James fired Aaron and Eric Goodwin, his well-established sports agents, in 2005. The LRMR acronym famously stood for LeBron James, Rich Paul, Maverick Carter and Randy Mims, four friends from Ohio. James, only 20, yearned to become his own kind of boss. "I don't want to have guys around me who are just along for the ride," he says. "I want guys around me to actually put rides in the amusement park." Ask Carter, who was all of 23 then, what he recalls of the blowback such aspirations ignited and he recalls one line in particular: A few years from now, an America Online columnist wrote in 2005, when LeBron needs knee surgery, he'll have his plumber do the job.
"It's a very funny line," Carter says now.
Of course, back in 2010, when James jerseys were non-metaphorically on fire across America, such jokes landed differently.
LRMR's first big television project was The Decision -- the broadly consumed and deeply unpopular ESPN prime-time special wherein James announced he was leaving the Cavs for the Heat. At the time, NBA commissioner David Stern called the show "ill-conceived, badly produced and poorly executed." "[James] seems to have no idea of the public relations damage he has inflicted on himself," New York Times columnist Maureen Dowd wrote. (In fairness: The same could be said of ESPN.) Forget the $6 million The Decision would raise for charity. That fall, CNBC reported that it "was one of the most detrimental acts -- not related to any anti-social behavior -- by a sports personality since the Q Scores were first developed more than 45 years ago."
Carter, who takes ownership of the one-hour show, was embarrassed by the packaging and execution of The Decision. But as America resolved to hate-watch James, LRMR pivoted, seeking an outside opinion on public relations that would have made Magic proud. "We knew we were going to take bumps and bruises, like what happened in '10," James says. "But we always looked at it like a marathon, not a sprint." LRMR's new running partner: Adam Mendelsohn, a political strategist who'd advised Fortune 50 clients and served as deputy chief of staff to California Gov. Arnold Schwarzenegger.
Mendelsohn's mission was to forecast the series of consequences that come crashing down, domino-like, whenever an intensely scrutinized celebrity makes a public decision. "I look at everything from 100,000 feet," Carter says. "Adam asks, 'Did you think about this thing?'"
In 2014, it was James who pushed a return to Cleveland -- all but ensuring the inverse of the reaction from four years before. But it was Mendelsohn who managed the announcement. This time LeBron took to print, breaking the news with a heartfelt, Ohio-focused Sports Illustrated cover essay that helped complete an EKG-like trajectory. Like Anakin Skywalker, James went from hero (Nike slogan: "We are all witnesses") to villain (Decision punch line: "I'm going to take my talents to South Beach") ... to hero again (essay pull quote: "Nothing is given. Everything is earned"). And if Riley's Heat -- like Gilbert's Cavs in 2010 -- also felt viscerally betrayed? No matter. The production was unassailable.
---
"People used to ask me questions like, 'Is LeBron smart?'" Paul Wachter says.
Wachter, a Los Angeles-based financial adviser whom James hired after leaving the Goodwin brothers, always believed their partnership was answer enough. "Think about this: LeBron and Maverick, when they first started out in Akron, went through the trouble of finding a financial guy in LA who turned out to be 25 years older than they are. They did the research! Are they intelligent? Of course they're intelligent. They're unusually intellectually curious -- they both are. Many celebrities and athletes just go, 'Wow, we're making money! Let's go buy a Bentley!'"
Wachter -- who also advises, among others, Bono, Schwarzenegger, music mogul Jimmy Iovine and Boston Red Sox chairman Tom Werner -- would know. Carter sought him out through the founders of a private aviation company, Marquis Jet, which was bought by NetJets, which was owned by Warren Buffett, who would later enter Carter's fabled Rolodex too. And it was Wachter, the CEO of Main Street Advisors, who most encouraged James to demand the very corporate equity that current players cannot acquire from the NBA itself.
In fact, for all the ink spilled about LRMR, Carter has assembled what Johnson might have instructed James to build from the start: a network of shiny suits and credentialed brains. Wachter advised James, who loves biking, to buy an ownership stake in Cannondale Bicycle Corp. in 2007. (LRMR would cash out a year later, after Cannondale had quadrupled in value.) The next year, James and Carter acquired equity in Beats Electronics, which was co-founded by Iovine. (Apple would buy Beats for a $3 billion windfall in 2014.) In 2011, LRMR partnered with Werner's Fenway Sports Group, making James and Carter minority shareholders in Premier League power Liverpool. (No other active pro athlete can claim to be an owner of a team that size.) In 2015, James left the guaranteed millions of McDonald's to hawk Blaze Pizza, a smaller franchise in which he and Carter were original investors. (Blaze would be named the fastest-growing restaurant chain in America in 2016.) And then, before 2015 was over, Wachter negotiated James' landmark lifetime deal with Nike. (The contract can reportedly pay up to $1 billion.)
Wachter, who sits on the board of Time Warner, was the guy who connected SpringHill and Uninterrupted to Warner Bros. and Turner Sports -- and connected Carter to Mendelsohn. Their relationship has been mutually beneficial. "In 12 years, I've never arranged a meeting for either LeBron or Maverick with anyone -- on Wall Street, in Hollywood or even with Warren Buffett -- where the feedback was not enormously positive," Wachter says. "Not once. And that's unusual."
Still, Carter knows he lacks the pedigree that would inoculate him from a certain type of dismissive profiling. He has openly discussed how his father, Otis, has done time for selling drugs. How his mother, Katherine, was a social worker. How his own higher education consisted of scattered course credits from Western Michigan -- where he scored two points a game as a freshman off the bench -- and his hometown University of Akron, which he evacuated to work for Nike's marketing department as a field rep once James entered the league.
But Carter has also lectured at Harvard Business School several times over the past decade. And though "it's natural for students here to think, 'Oh, Maverick just lucked out, he grew up with LeBron,'" Elberse says, when the class starts asking him probing questions, Carter delivers. They watch him cover five blackboards with sales diagrams depicting various fee structures in white chalk. They listen to him break down Elberse's case study, which focused on why James declined deals with Electronic Arts and 2K Games. The answer: a third bidder, Microsoft, offered greater creative control and up to 20 percent of video game profits, permitting James and Carter the ownership they crave. "What becomes clear is that the choices he and LeBron make are not opportunistic," Elberse continues. "[Maverick] blows these people away."
The element of surprise has its advantages. But after more than a decade in business -- where credibility is supposedly measured in power, influence and wealth, all of which Carter has -- underestimation can be frustrating. "One thing that really bothers me," he says, "is when a young black person speaks or leads a conversation, and afterward a white person says, 'You're really articulate.'"
To be clear: Carter knows there's luck in his journey. He openly praises James for being an executive-level job creator for those who otherwise might never have been offered entry-level. Randy Mims is now the Cavaliers' executive administrator of player programs and team logistics. Rich Paul, who used to sell throwback jerseys out of his trunk -- and first encountered James at the Akron-Canton Airport in 2002 -- is now the respected head of his own agency, Klutch Sports Group, which reps 13 NBA players, including James and 2016 No. 1 pick Ben Simmons. And Carter, once so secretive, is now managing a public portfolio that you can judge for yourself -- that they hope you will judge for yourself -- on your screen of choice.
---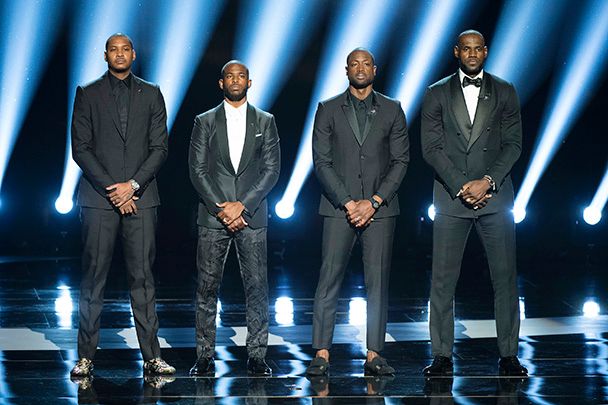 To wander the Warner Bros. studio lot in Burbank, California, is to encounter many hidden attractions: the warehouse full of Batmobiles, Clint Eastwood's office, the display case with five Maltese falcons. But Building 183, a two-story house with a red front door and gray vinyl siding, is perhaps the most anonymous of all. To say the place is less posse and more Gilmore Girls is not to traffic in random analogy. The family drama was filmed right here, on the tree-lined pseudo street that today houses, in Building 183, SpringHill Entertainment -- the name of an urban housing project now insinuated into a fictional, suburban Connecticut street. If it weren't for the curbside parking spot, where l. JAMES is stenciled onto the pavement, there'd be no sign of the ambition Warner Bros. is funding inside.
It's here where Carter, following the triumph of The Decision 2.0, has again chosen to pivot. A marketing firm? That's so 2015. "LRMR is not anything more than a family office now," Carter explains. He's betting their collective futures on SpringHill, their second bunker -- an entity that had been sitting around since birthing More Than a Game, a documentary about James and St. Vincent-St. Mary that finished second to Slumdog Millionaire at the 2008 Toronto Film Festival. "I'd never contemplated being in TV and film," Carter says. "But I love working with athletes and talent and shaping great stories." It was obvious that James, who loved hosting Saturday Night Live in 2007, was eager to be an owner in an industry he adored -- not just a human billboard. "[LeBron] already watches as many movies as I watch," says Warner Bros. CEO Kevin Tsujihara. "And I watch a s--- ton of movies." And Hollywood -- a geographic descriptor that fails, increasingly, to describe the power Silicon Valley has in entertainment -- was ready.
Once upon a time, humans consumed a rigid menu of terrestrial channels. Now we are all Roman emperors, standing over a messy, all-you-can-eat buffet of CES-flavored media. "We're in the world of unlimited choice," NBC's Telegdy says. "We're in a world of TV everywhere, on demand, with access to thousands of hours of catalog, at the same time as new programming, at a rate that surpasses our wildest imaginings. It's extremely hard to cut through the clutter. LeBron James is a clutter cutter."
Such an economy prizes James for the same basic reason comic book superheroes dominate modern cinema and television: He's a globally recognizable brand that attracts eyeballs. With more than 60 million followers between Twitter and Instagram, James can create viral marketing, as when he and Carter filmed themselves delivering $1.3 million cash to winners of The Wall. "There could be surveillance-camera footage of LeBron watching TV," says one filmmaker who's dealt with SpringHill, "and some channel would buy it for 90 minutes."
That, Carter knows, is the converted power of The Decision 1.0. By returning to the Cavs -- and winning them their first championship -- James did something even more unthinkable: He won over the millions of viewers who hate-watched him.
Today, LeBron is both David and Goliath; Akron and Hollywood; mill town and mansion; blue-collar and billionaire. He projects a scandal-free bipartisanship that reminds Hollywood power brokers of Dwayne "the Rock" Johnson, who went from intentional wrestling heel to the highest-paid actor in the industry last year.
But James' inner circle pushes back on that parallel. It's too limiting, they say. Who else can do all this while at the pinnacle of a global sport? Who else can speak out on civil rights and police misconduct ... and campaign for Hillary Clinton ... and tweet support for the Women's March ... and win the NAACP's Jackie Robinson Sports Award ... and remain beloved in the Rust Belt? Who else can found a media company that's half people of color, helmed by a trio of black senior execs: Carter, Uninterrupted's Devin Johnson, SpringHill's Jamal Henderson?
When Henderson left his job as a senior manager at Pepsi to join SpringHill in 2015, notably, he asked around for a list of 10 black names he needed to meet in the industry. The consensus reply? We're not sure we can get to 10. "LeBron is a bridge to black programming," says director and comedian Neal Brennan, who co-created Chappelle's Show and has worked with James on commercial shoots. "The impetus for picking up a show may start off stupid, even embarrassing: LeBron's a guy executives just want to meet. But then white people get access to a smart black dude who has them spend time around other smart black people."
And while it's true that Building 183 has consistently leveraged the magnetic pull of LeBron, Carter does not want to be known only for merchandising his friend's image. "People will tell me about Survivor's Remorse, 'Wow, that show you guys are making is really good,'" he says. "That's basically them saying, 'I thought you were going to make something s----y and just vanity.'" He sighs. While James helps sell the shows, he isn't all over them. Given his day job, he can't possibly be.
That's why the King's typically empty second-floor office consists of tan leather couches and a television but no desk. And that's why Carter, Henderson and Johnson -- who dream of one day producing the next Atlanta, the next Moonlight and, yes, the next Space Jam -- go to work. "Kobe was contentious, combative," says Gotham Chopra, an executive producer at Uninterrupted and the producer of the Showtime doc Kobe Bryant's Muse. "I was constantly texting him on every little decision. LeBron doesn't seem to have that need. He wants to succeed. But he still wants to empower you."
---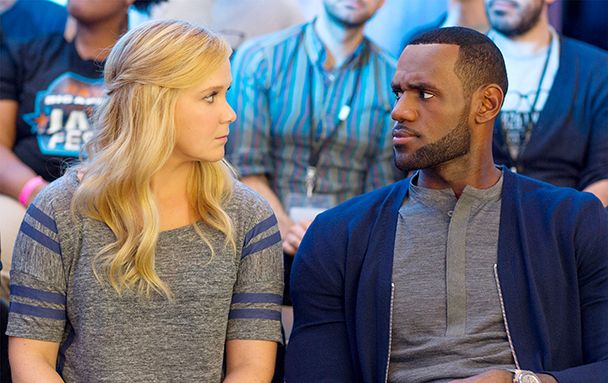 It's a january afternoon at the Cleveland Clinic Courts, and after chucking a basketball 40 feet up off a wall, catching it and tomahawking it in one motion -- you know, as one does -- James walks over to reveal his own muse. How long has James seriously wanted to act? "Ever since I was a kid," he says. "I used to always walk around the house pretending I was the Fresh Prince of Bel-Air." It was, he admits, more than just a character on TV. More like an inspiration. "The guy makes it out of Philadelphia? I treated that as Akron, Ohio. He makes it to Los Angeles with a rich family, but he can still be himself? That's what I wanted to be. With the blazer inside out, with the Air Jordan 5s on. All of that."
James doesn't share this because he's angling to be Will Smith in a Fresher Prince reboot (although, note to self: spectacular idea). It's mostly just how he talks about acting -- with the thrilled sincerity of a theater major who's suddenly making it in Hollywood. "One of our stewardesses yesterday, she came up to me after I had just got done watching The Sopranos -- I'm rewatching The Sopranos, from the beginning, all the way down; I love that show -- and she was like, 'I hate to disturb you, but please tell me there's a Trainwreck 2 coming.'"
James grins sheepishly. It's a humblebrag and he knows it. "This is a lady who probably doesn't care about basketball," he says. "She was like, 'You're amazing!'"
Talk to enough people around Los Angeles, though, and you hear a less generous critique. In basketball, it has long appeared as if the game is too easy for the 6-foot-8, 250-pound James, whose singular physique can make tomahawks look routine. In entertainment, there are eerily parallel presumptions about SpringHill's operation. "I mean, they have LeBron James," more than one rival producer says, stretching every syllable for emphasis. Once upon a time, elevating a Maverick Carter seemed too risky; now, in a blockbuster-seeking, celebrity-leveraging attention economy, it's as if the posse seems too big to fail.
"We hear that," James says. "That he's bigger and stronger than everybody, so he should win. That he has that platform, so he should be successful off the court. But it's not true." With athletes in media, Carter warns, "there are a zillion failed projects."
The smile is gone from James' face now. "I've been blessed with God-given ability," he says. "But I get in here for an 11 o'clock practice at 8:30, and I bust my ass in the weight room. I get on the court before practice for another hour and I work on my craft. And off the court, yes, we've been given a platform where people would like to listen to what I have to say. But how long can we keep that door open?"
LeBron Inc. is huge business right now, Carter knows. But quietly, the inner circle also believes that it's worth pondering: Is a James who embraces political activism -- and ethers Charles Barkley -- trading mass adulation for moral authenticity? Can the staggering failure rate in Hollywood turn their global brand into a burst bubble? Has the marathon of fame run its course? Hollywood, like Silicon Valley, ritualistically eats even its biggest stars. One industry analysis suggests that 98 percent of television scripts bought by networks fail commercially and that only 35 percent of new shows last longer than a single season. Another study estimates that 80 percent of movies wind up unprofitable. As a production company, LeBron Inc.'s ambitious future is by no means guaranteed. "It's rare to go from zero to 60 that fast across so many different platforms," Tsujihara says.
There's even an added risk for an athlete that doesn't exist for an actor or a reality star, a danger that Carter has feared so superstitiously -- since well before that AOL columnist's 2005 prophecy -- that it explains how James wound up playing himself in Trainwreck, the 2015 Judd Apatow and Amy Schumer comedy.
Originally, Carter says, Apatow wanted James to cameo as a LeBron James who hurts his knee and is operated on by lead actor Bill Hader, playing a renowned orthopedic surgeon. We're not doing that role for two reasons, Carter recalls telling Apatow. One, that's not the right role for LeBron James. And two, he's never been hurt. I'm not even going to have him act like he's hurt. So Apatow, Hader and Carter partnered to invent a new, expanded role -- Hader's best friend. (Amar'e Stoudemire, naturally, was the one who ended up getting hurt.)
James was lauded by critics from The New York Times (which declared James "a surprisingly limber comic presence") and The New Yorker ("greatest motion-picture acting performance by an active professional basketball player of all time"). Slate declared him "the best part of this movie." Still: Trainwreck wasn't James' film, as they say in the industry. "He's not even on the poster," Carter notes. And as much as James overdelivered, his character was, yes, himself.
Today, James has committed to sitting down each offseason in LA -- where he bought a mansion two years ago -- and reviewing offers for his next movie role. And the offers are coming. But in Cleveland, I ask the man who's lived as both an idol and a villain, and knows the thin line between the two, if at some point he might want to be what every blockbuster-starved producer is truly craving. A role that Carter knows can be the most lucrative in modern entertainment. A role that, given the prospect of sequels and action figures and amusement park rides, is akin to failure insurance.
James grins, catching the drift, perhaps mentally fitting himself into the costume already -- a costume that, for once, would not require the padding of fake Hollywood rubber muscles.
"I love comedy," LeBron replies. "But I've always wanted to be a superhero."
Torre is a senior writer for ESPN based in Brooklyn, NY. He can frequently be seen on Around The Horn and other TV programs. Previously, he worked at Sports Illustrated.