Run This Town: Chicago
From the iconic -- and totally flat -- Lakefront Trail to so many beer-themed races that we lost count, the Windy City is an ideal spot for runners. Locals weigh in on must-have gear, the best races and their fave spots for post-race grub.
---
what to know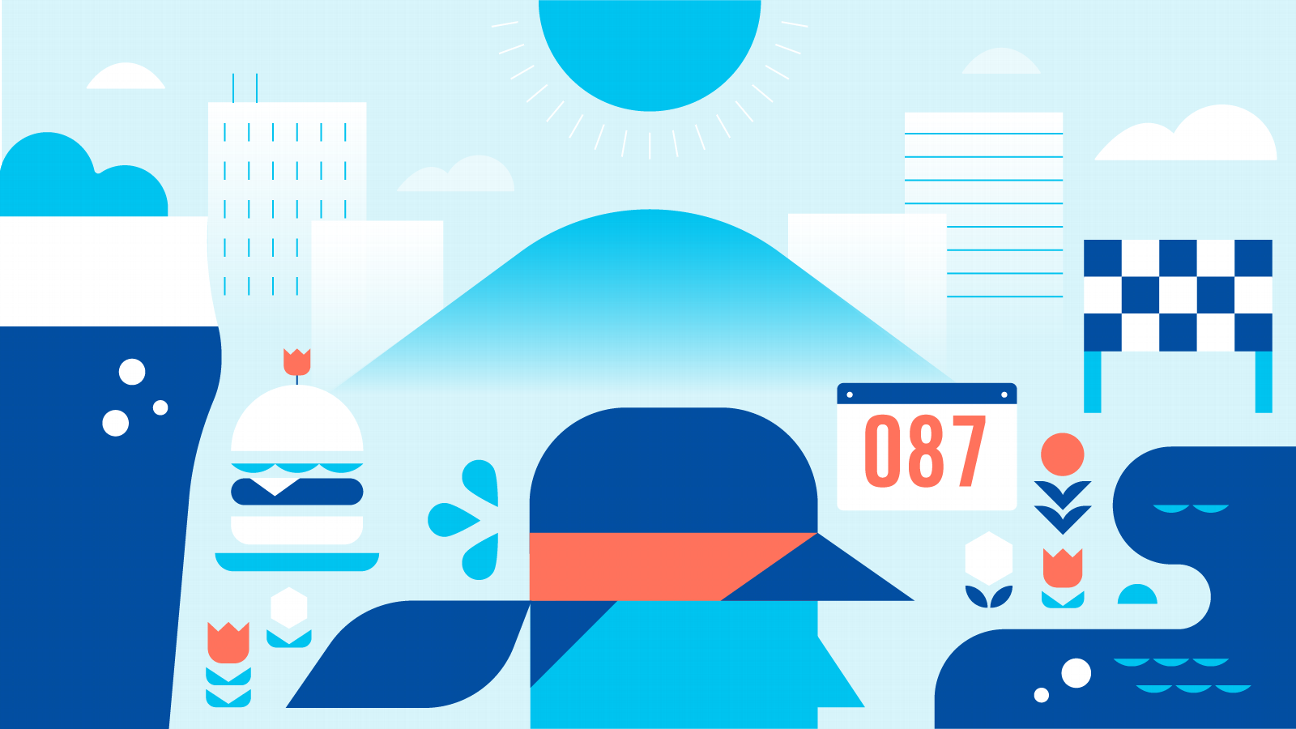 Best time of year for running: May. It's the perfect temperature (not too cold, not too humid), marathon training hasn't started yet and cyclists aren't swarming the lakefront path yet.
Best restaurants for fueling up: Protein Bar: Stop in for a Comisky cocoa (chocolate banana delish) and spinach and pesto scramble after your long run -- your (soon-to-be-recovering) muscles will thank you!
Native Foods Café: Vegan runners sprint to this chain that offers spicy fried cauliflower, a unique meatball sub (heavy on seitan and pumpkin pesto), sesame kale macro bowl and nearly everything meat-free in between.
True Food Kitchen: Celebrate a 10K PR with a ginger margarita and kale guacamole at this chic restaurant -- and save room for the coconut and chia seed flan for dessert.
Best training challenge: GoVember, an annual challenge out of Lively Athletics, a women's athletic-gear boutique in Oak Park. Participants can either enter the Hemingway (run/walk all the east/west streets), the Betty White (run/walk all the north/south streets) or the Ludacris (run/walk them all). Challenges are named for Oak Park natives. "Well, Ludacris actually only lived here for a bit," says co-owner Kate Marlin.
Best group to share a post-run beer with: Mikkeller Running Club, a Danish creation that has spread to five continents. The Chicago branch meets at Northdown on the first Saturday of the month for a 5K at "whatever pace is comfortable" for you, then regroups for a Mikkeller, "which makes some of the most flavorful, creative beers I've ever had," says the captain of the Chicago branch Charlyn Chapal. "Everything from tart, fruit, Lambic beers to citrus, piney IPAs to some stouts that taste like milk shakes. All are delicious." Best of all? The first round is on the house.
Worst (and only?) hill: Roosevelt Bridge, which also happens to be at the end of the Chicago Marathon. "You've been running on flat ground the entire way, so the hill seems like a monster," says Olympic marathoner Chirine Njeim. "But once you get up it, it's a straight shot to the finish."
Best renovation to look forward to: The Lakefront Trail Separation Project. By the end of 2018, pedestrians and cyclists will each have their own lane for all 18 miles of the lakefront, drastically reducing calls of "on your left" and near-misses.
Best gear -- if you do brave the winter: As any good Midwest runner knows, if you keep your head and your hands warm, the rest of your body follows suit. Two favorites for Chicago-area runners:

The HeadGator: A six-in-one neck warmer, hood, balaclava, ear warmer, sweatband or hat. No matter what the weather, you can be warm and covered.
Convertible running mitts: Gloves with a windproof cover, so you can adjust your hand's climate along the way.
The three best races: The Shamrock Shuffle: 30,000 runners don their green -- or at least their running shoes -- for this race, which is the unofficial start to the Chicago racing season. "It's like a mini-marathon," says Johnpaul Higgins, a local runner who also works for the Chicago Area Runners Association.
The Soldier Field 10 Mile: Held on Memorial Day Weekend, the majority of the course is along Lake Michigan, and the finish line is on the 50-yard line of Soldier Field. "Even though I'm not a huge football fan, there's something amazing and motivational about finishing a long race in a huge stadium," says Celia Johnson, who blogs at Chicago Jogger.
The Chicago Marathon: The famed marathon celebrates its 40th anniversary this October. You'll run through 29 distinct neighborhoods from Wrigleyville to Chinatown and past 1.7 million cheering spectators. If that's not enough to distract you from the challenge of 26.2 miles, we're not sure what is.
Best way to represent your city: In Chi-Chi Chicago Flag shorts. "We get an influx of purchases around the Shamrock Shuffle and Chicago Marathon," says Brian Kirshenbaum of Universal Sole in Chicago's Lakeview neighborhood. "People also like to wear them in out-of-state marathons."
Best post-race restaurants to celebrate: "I usually leave the downtown area and head to a neighborhood after large races to avoid crowds," says running blogger Celia Johnson. Here are three of her favorites, by neighborhood:
Lakeview: Wishbone: Toast to the finish line with Southern food -- their cheese grits are amazing.
Lincoln Park: Orange: A brunch spot with unusual flavor pairings such as peppercorn raspberry egg sandwich and mango pancakes. "Don't miss their orange-infused coffee," says Johnson.
Lincoln Square: Café Selmarie: Pastries galore at this Lincoln Square landmark, plus savory dishes such as chilaquiles casserole, Johnson's favorite.
---
where to go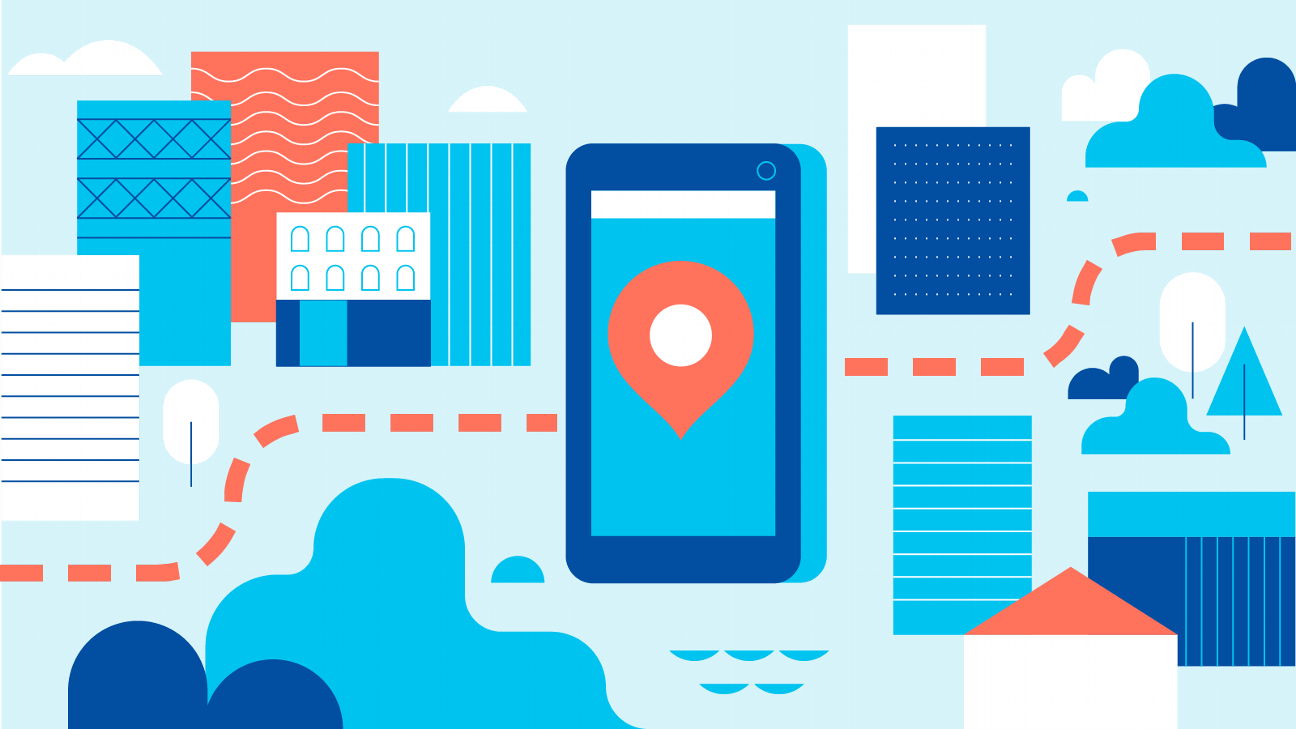 What Chicago lacks in elevation, it more than makes up for with route variety. We partnered with the training app Strava to get some of the most popular running routes in the city -- and just outside. Whether you want limestone trails and solitude or a concrete path and plenty of company, you'll find your perfect miles here:
Start at the Navy Pier -- around Mile 7.5 of the 18-mile path -- and head south toward the Shedd Aquarium. Hang a U-turn at the Alder Planetarium and head back to the start for a flat, scenic 5.3 miles.
Start at the Chess Pavilion at the south side of North Avenue beach, and stay beachside on the way out on this nearly 10K looped course for some excellent people watching. On the way back, head inland on North Cannon Drive to check out ritzy Lincoln Park (and get some shade!). Total distance: About 5.5 miles.
Get some altitude on this 5.3-mile gem through Chicago's western neighborhoods. The trail was built on tracks of an unused rail line.
Clocking in just under 10 miles, this circular trail is mostly light gravel. Get in your long run, then dip your toes in one of the numerous streams and ponds along the way.
A 7.2-mile loop through a forest preserve, including the potential for an elk sighting (likely), a sunrise or sunset over the lake (lovely) and a skunk encounter (let's hope not).
These hip miles start at Logan Square, then head down the tree-lined, wide Kedzie and Humboldt Boulevards, round Humboldt Park and return to the start. A favorite of running club 3Run2, it's about 5.5 miles.
A bucolic 2-plus miles: Begin at the bird sanctuary, run through two parks and hear Lake Michigan's waves the entire time.
The Big Kahuna of long runs, this beauty, which has markers every half-mile and water fountains galore, runs 18 miles from end to end. You might get wind going one way or the other, but you won't get lost.
---
Who's Running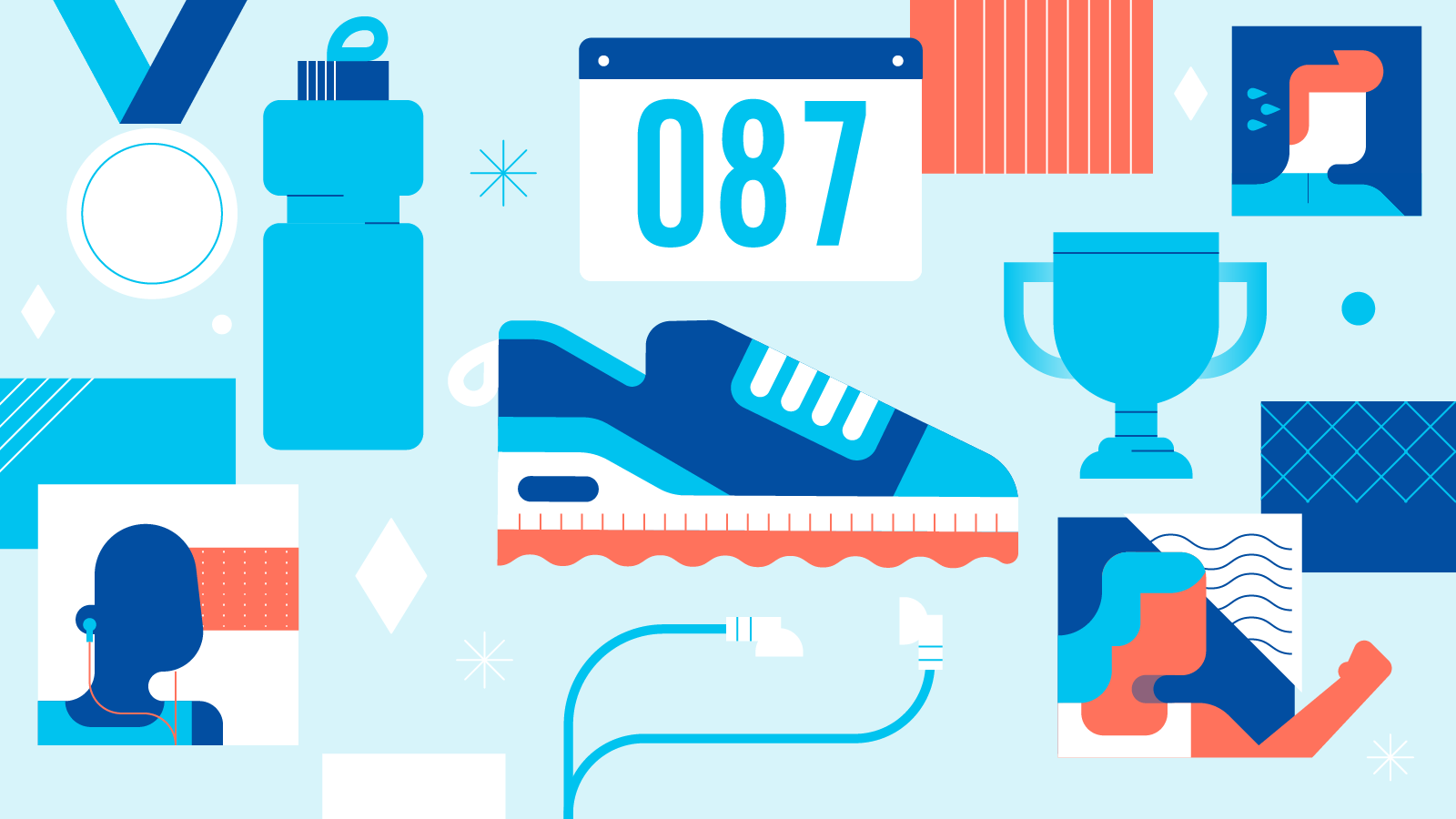 Chicago's 3Run2 running club welcomes all paces -- and never cancels a run
A couple of things to know about the 3Run2 run club before you show up to one of their group runs:
You will feel immediately included. Not only does the club, as co-founder Nicolas Bernal says, "welcome runners of all strengths," newcomers are always asked for a quick intro.
They do not cancel runs. They run in snow, wind, high temperatures and anything else Chicago's weather tosses their way.
You can save your cash for running gear -- 3Run2 doesn't charge for membership.
Back in 2009, Micaela Bernal dared her older brother, Nicolas, to run an 8K. Both had been high school athletes, but the pair was still surprised by the physical demands of running 4-plus miles, "a switch went off," says Micaela, now 31 and a photographer. "We both caught the running bug." They started entering races monthly and upping their training load.
Problem was they couldn't find a running club that felt right. Some met near the Lakefront, which was a haul from their Logan Square neighborhood, and others felt a little too focused on more experienced runners. So in 2013, they founded 3Run2, a riff on Chicago's original 312 area code. "Our motto is just show up and have a good time," says Nicolas, 39. "It's truly whatever anybody wants to make of it."
The four weekly runs range from an ambitious Tuesday, 5:30 a.m. run (paces range from 7:30 to 9:00/mile) to all-paces-welcome on Thursday nights, when they cruise down the tree-line boulevards of Logan Park. Summer consistently nets about 70 people per outing -- but during the winter months, the crowd is a little more sparse. Regardless of the size, 3run2 reflects Chicago's diverse population, and women make up at least 60 percent of most runs. On any given run, the crowd ranges from those craving a social outlet to those chasing a PR in the Chicago Marathon.
3Run2 isn't just about tempo miles in branded tank tops, though. "My sister and I have always been into music and art and culture," says Nicolas, who is also director of corporate engagement at the University of Illinois at Chicago. The club regularly hosts post-race events and parties for all runners, where conversation and dance moves flow as fluidly as the tap. Nearly 400 runners from around the world attended 3Run2's sold-out dance party in Logan Square after the 2016 Chicago Marathon. (And yes, another celebration is planned for this fall.)
Through countless shared miles and conversations, community is inherently built among members, but the siblings strengthen the ties through specific initiatives. On May 20, the group will sponsor the second annual Humboldt Mile to benefit Hope for the Day, an organization that focuses on mental health and suicide prevention. "Once we met with and learned more about the organization and the cause," says Nicolas, "it was a no-brainer."
"We love seeing a group run take off," says Micaela. "We have all ages, ethnicities, experience levels. It doesn't matter. The love of the sport shines the strongest."
Skier-turned-runner Chirine Njeim pounds the pavement every day on her Chicago commute
When Chirine Njeim, a three-time Olympian in ski racing, moved to Chicago to be with her husband, she thought she could "live a normal life. I was ready to be done with training and competition." Njeim had competed for the University of Utah and for her native Lebanon in the 2002, 2006 and 2010 Winter Games.
She was wrong about the normal-life thing. In the spring of 2012, Njeim ran the Shamrock Shuffle 8K. "I thought I was going to die," she remembers. "Skiing is all about power, not cardio." Shaking quads and burning lungs aside, the race reignited her competitive flame. She signed up for the Chicago Marathon that fall with a bucket-list mentality, ready to run/walk it if need be. Because she wasn't working and didn't want to drive in the crowded city, she used training as a way to run through the city and get to know each neighborhood. "I fell in love with running and Chicago," says Njeim, now 32 years old.
Running loved her back. She finished her first marathon in an impressive 3:07. "When I got to the finish, I realized I had more to give," she admits. "I thought maybe I should officially train and learn to race."
Over the course of the next two Chicago marathons, she whittled down her time by a few minutes so that in 2015, she set the goal of going under three hours. She surprised herself with a 2:46, one minute short of qualifying to run in the 2016 Rio Games. The thought of being a summer Olympian hadn't crossed her mind until then. Three months later, she ran 2:44 in Houston, and she was on her way to Rio, where she finished 109th.
With less-than-ideal weather and minimal elevation, Chicago isn't a hotbed for elite runners. But Njeim makes do. Wearing a backpack stocked with a dress and tights, she commutes daily to her job at Livongo Health on Michigan Avenue. Every morning, she heads out around 6:15, and runs along the Lakeshore Path for 9 miles. "Michigan Avenue is uncrowded and just beautiful in the early morning," she says. She takes a more direct route home to log another five miles. A member of the Fleet Feet elite team, Njeim rounds out her training with track work with her teammates and hill repeats in a parking garage. "I avoid the treadmill at all costs," she says with a laugh.
Fleece tights, gloves, a neck gaiter, a hat and a windproof jacket are her armor against the dark, cold winter mornings. "It's hard when I first step out into the cold," she admits, "but I'd rather be running than walking outside."
Perspective also helps. On a February morning, she came across a pack of swimmers in Lake Michigan. "My phone was barely able to take a picture before the battery died," she says, "At least I was bundled up."
Her eyes are on the 2020 Games in Tokyo, but until they draw closer, she takes daily satisfaction in her 13-mile commute. "I love being a winter warrior," she says. "I arrive at work knowing I've already accomplished so much. I love that feeling."
Illustrations by Skinny Ships