Run This Town: San Diego
With its beachfront paths, technical trails, sloping hills and nearly perfect weather, San Diego is running nirvana. We asked locals -- including running legend Meb Keflezighi -- to give their best picks for routes, races and spots to refuel.
---
what to know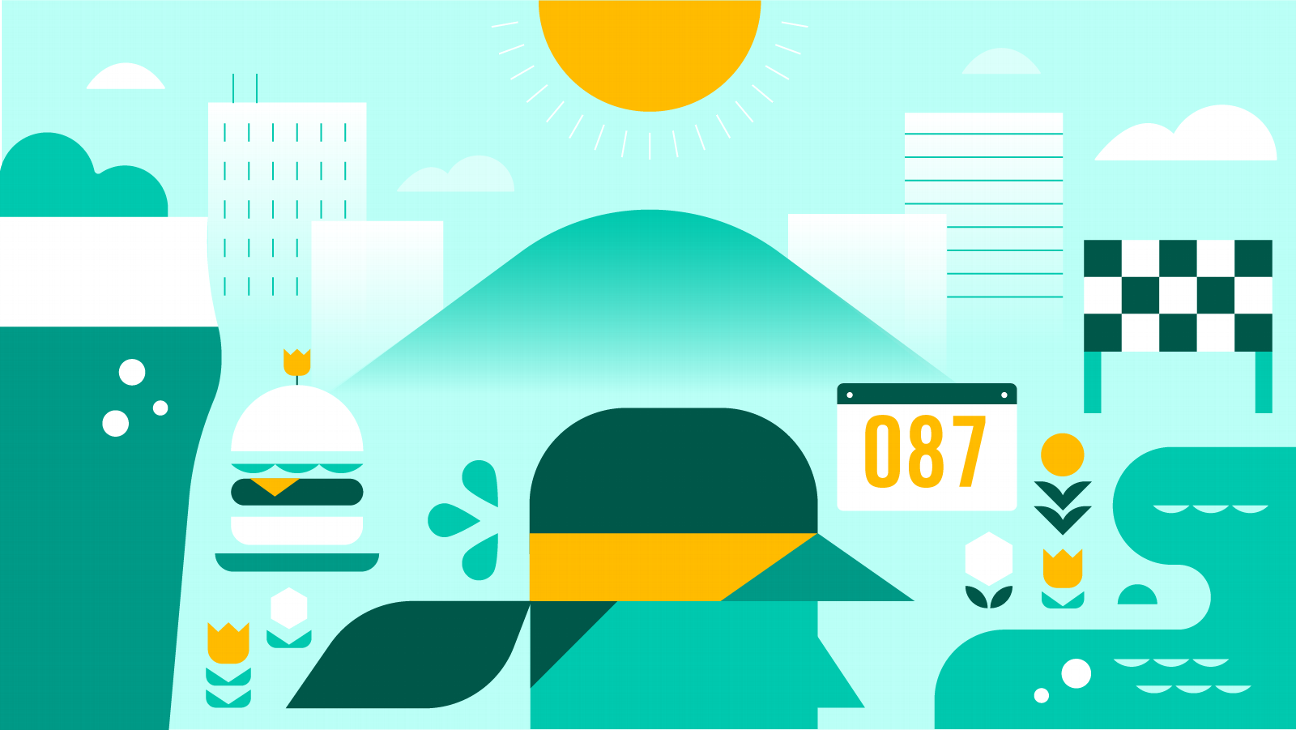 Best time of year for running: A tough call, but we'd say June and July. Beachgoers might curse the marine layer -- basically, a layer of clouds blocking the sun -- but the cool cover is a boon for runners. It's most prevalent in the morning and near the coast in the early-summer months and keeps the temps down. Though the weather typically heats up a bit in August and September, you really can't go wrong in any month of the year, though.
Best post-run spots to refuel: You can't run a mile without seeing a fish taco spot in San Diego (Oscar's, Puesto and Blue Water Seafood Market and Grill are our current picks). Those fresh, protein-packed envelopes are perfect fare for runners, but here are some other favorites, as well:
The Mission: The wait for breakfast at this consistent, award-winning restaurant is "well worth it," says Jennifer Gill, a local running coach and ultra-runner who digs the Chicken Apple Sausage with Eggs and Rosemary Potatoes. Want to be like Keflezighi, who also names The Mission as a great place for a post-run meal? Go for the French toast with eggs and a side of potatoes.
Better Buzz Coffee: In addition to offering the self-described Best Drink Ever (Americano with signature creamy vanilla), this multi-location coffee spot has, "some pretty legit avocado toast," says Rachel Grice, fitness editor for Livestrong.com and a local. "The bread is delicious, thick-cut and multigrain and is topped with avocado, feta and tomatoes."
Pannikin Coffee & Tea: The Encinitas location in a converted train station is often swarming with groups of cyclists and runners treating themselves to a fresh-baked goodie. There are also two located in the San Diego airport, should you need a fix heading in or out of town.
Most important piece of "gear": Your spirit. "The vibe here is less is more," says Grice. "You rarely need to bundle up, and lots of runners go barefoot on the beach. We even ditch the GPS and music just to commune with nature. A little hippie perhaps, but then again, lots of San Diego runners are also yogis."
Most fun outdoor cross-training: The ElliptiGO. Keflezighi counts the company as one of his sponsors, and swears by this bicycle/elliptical hybrid favored by injured runners and fresh-air junkies. Look for ElliptiGOers around Mission Bay, where the flat, smooth paths are perfect for higher speeds. (In second place? Rowing -- and you'll see crews on the water in Mission Bay, as well.)
Best use of the Coaster commuter train: Park at the Solana Beach train station, take the train to Oceanside, then run 16 miles along the coast back to your car. "If you're paying attention, you may see a pod of whales," says Bill Aaron, president of the San Diego Track Club.
Best place to snag a deal on new (to you) kicks: The Road Runner Sports Clearance Center carries everything from last cycle's styles to gently worn pairs (RRS has a generous return policy). If you don't have any luck, simply trot over to the regular store next door.
Best chance for an Olympian sighting: The nearby U.S. Olympic Training Center in Chula Vista houses plenty of top athletes, and runners from all over the country are often on the roads and paths of San Diego. The Hoka One One Northern Arizona Elite team, which includes elite running couple Ben and Stephanie Bruce, comes from Flagstaff, Arizona to train in San Diego and favors the Lake Miramar Loop (see routes below). Olympian Ryan Hall and his wife, Sara, a 2:28 marathoner, have been spotted on the 101, where plenty of speedy triathletes also log their miles. "You can see Olympic-rings tattoos all the time," says Christine Bowen, a local runner and vice president at Running USA.
Best way to snag four medals -- and run 39.3 coastal miles: The Half Marathon Triple Crown Series, which includes the Carlsbad Half Marathon in January (easiest, both weather- and course-wise), the La Jolla Half Marathon in April (most challenging course) and America's Finest City Half Marathon in August (hardest weather-wise). One highlight? The resident sea lions of La Jolla Cove cheering you home in the second race.
Most legendary marathon: The original Rock 'n' Roll Marathon started in San Diego in 1998; the half marathon was added in 2010. Currently, there are 84 legacy runners -- athletes who have run every race -- including Diva Burns, who has run over 150 marathons.
Best sightseeing opportunity at race pace: The course of the 63-year-old Balboa Park 8-Miler covers flats, hills, road and trails, goes over the famed Cabrillo Bridge three times and passes the San Diego Museum of Man, the botanical garden and the San Diego Zoo.
---
where to go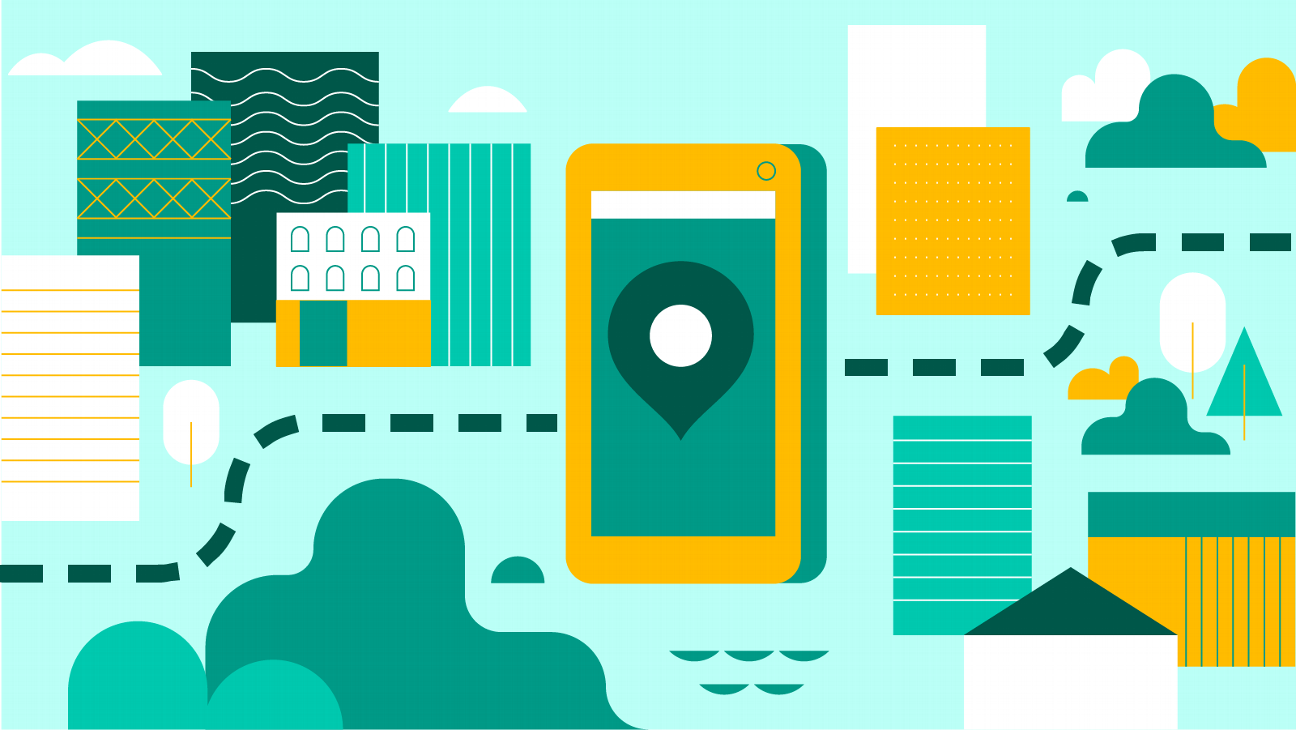 Meb Keflezighi can count on one hand the number of times he's taken to a treadmill for training. "Only when I am rehabbing or taking a Vo2 max test," the 42-year-old says with a laugh. With so many different (and very scenic) options, there's simply no need to be stuck in a gym. We partnered with the training app Strava to get some of the most popular running routes downtown and in the areas surrounding the city:
If you're in San Diego for business and staying downtown, this out-and-back 5-miler is a great way to get a lay of the land -- and see the harbor.
See the picturesque island of Coronado with this 7-mile loop, easily accessible from downtown by car or ferry. You'll pass the historic Hotel del Coronado (rumored to be haunted!) and get a stunning view of the downtown skyline across the bay.
Consider this 2.6-mile run your official La Jolla sightseeing route: You'll run by the seals, sea lions and tide pools, and into La Jolla's downtown ("the village"), full of opportunities for window-shopping.
The winner for people-watching, this 4.6-mile out-and-back on the beach rolls past the iconic roller coaster at Mission Beach Park. If it gets too crowded for you on the beach boardwalk, head east for about four blocks and you'll hit Mission Bay -- which also has a nice path for running.
Cover all of Mission Bay -- 11.5 flat miles on both road and trail -- or do just a slice. Either way, you'll have plenty of distractions: sailboats, stand-up paddleboarders and jet skiers abound. (If you go on the grass, be wary of holes; Keflezighi sprained an ankle while running on the grass when he hit one.)
This inland route, a little over 6 miles, is marked every quarter-mile, so it's a great place for intervals or other intense workouts.
If you want a bird's-eye view -- or 900 feet up -- of San Diego, head up (then down) the switchbacks of Cowles. It's 2.6 intense miles. Be careful on the terrain after rainfall, and trail-running shoes will help keep your footing solid.
---
Who's Running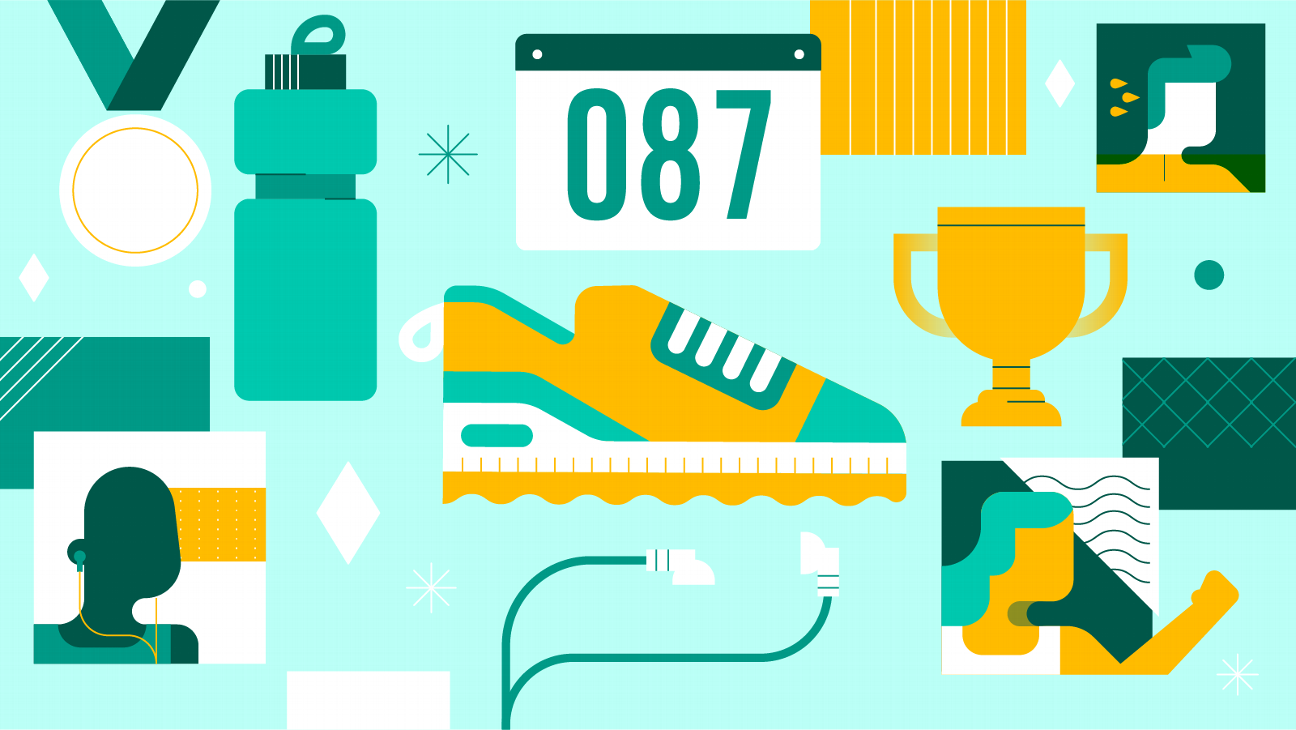 Why running legend Meb Keflezighi loves living and training in San Diego
If you happen to see elite runner and San Diego local Meb Keflezighi on his typical long-run route -- three times around the 7.5-mile Mission Bay Loop -- and wave to him or say hi, he will happily return the greeting. If you're feeling outgoing, you can ask to run with him, but be careful what you wish for. "If I'm in the middle of a tempo run, and you can keep up, I don't mind," he says. "But most people have better luck when I'm in my cooldown or finishing up my run. I'm happy to stop and talk."
In 1987, when he was 12 years old, Keflezighi and his family fled Eritrea and landed in San Diego. In seventh grade, he ran a 5:10 mile -- and hasn't looked back since. Over his 20-year career, he is the only marathoner to win the Boston Marathon (2014), New York City Marathon (2009) and an Olympic medal (silver, 2004). This November, the 2017 New York City Marathon will be his final race as a competitive athlete.
Which means, of course, he'll have more time to spend in his beloved San Diego. Even though he is dialing back his training schedule, he'll still be pinning on plenty of bibs. He leads pace groups at local races, and this year, he fronted the 1:30 half-marathoners in the Rock 'n' Roll race.
"Sometimes people blow up their race so they can run with me for a mile or two," he says. "I feel so honored. I love hearing their reasons to run. You never know a person's story, and I'm often blown away by them."
If you happen to be a 6:50-mile runner and can hang the entire 13.1 miles, Keflezighi is happy to entertain with his race stories.
"I keep an eye on my watch, though -- I have to cross at 1:30, not 1:30:05."
He also completed the Rock 'n' Roll 5K with his three daughters, snapping photos along the way as a proud dad. He is quick to point out that they were the ones pushing to run this race -- their third 5K.
"My wife and I don't convince them to do it," he says. "They asked."
The love of fresh air and forward movement is clearly in the genes, though. His middle daughter, Fiyori, asked to go hiking for her birthday. The family of five covered 13 miles in Los Peñasquitos Canyon Preserve.
"Even our youngest did it," he says, though he admits the girls "weren't smiling" at the end.
Although he won't be out there at 5 a.m. anymore, he'll still be frequenting Mission Bay and Balboa Park, two of his favorites running routes. And if you miss him on the run, you can always catch him in the grocery store parking lot. Just look for his license plate: Ran2Win.
The San Diego Track Club helped pioneer women's running races -- and now boasts a mostly-women membership
Although the Boston Marathon is most famous as the race in which women broke through gender barriers, the San Diego Track Club was also on the forefront of liberating women runners. In 1962, four years before Bobbi Gibb ran Boston Marathon on a more public stage, regulations didn't permit the men and women to run together. The San Diego Track Club found a clever workaround: they created two races with the same course on the same day. One was the Mission Bay Marathon (for men), and one was called the Women's Southern California Marathon. About a dozen women finished the 26.2-mile course that year.
Fast forward five decades, and thousands of women have run marathons (and half marathons) under the SDTC umbrella, which offers a variety of programs from 2nd Recess, a program focused on youth, to Boston Marathon training programs. In addition, women have come to dominate the club's membership, says Bill Aaron, the club's president.
Between October and May, the track club holds free workouts -- usually some variation of hill repeats -- in Balboa Park. For the rest of the year, they round the oval in Balboa Stadium. "We have runners from ages 9 to 80-plus, and crowds of up to 150 runners join us." Aaron says. "It's really pretty amazing."
Yadira Galindo, a 41-year-old communications manager, started attending the club's Tuesday night workouts in 2015 to get ready for a handful of races she wanted to run. "I love Tuesday nights. You can always find people around your pace to run with," she says. The workouts aren't easy -- think 6x800 or six hill repeats -- but the momentum of the group is invaluable. "I push to be a little faster and stronger when I'm surrounded by other runners."
Encouraged by her Tuesday night sessions, Galindo enrolled this year in the Rockin' and Runnin', the club's most popular training program that grooms runners to get ready for the Rock 'n' Roll Half or Full Marathon. Over the course of 22 weeks, the athletes gather for long runs on Saturdays and Tuesday night track sessions. After the Saturday runs, there is often a seminar on a running-related topic such as stretching, nutrition or injury prevention. "I realized there was so much I didn't know about running," says Galindo, who trained on her own for her first half marathon, "Everything from how to run downhill properly to how to integrate cross-training."
Galindo ran the San Diego Rock 'n' Roll Half Marathon in 1:46:32, beating her goal to finish in under 1:47. She attributes her blazing time to the group momentum and guidance provided by SDTC head coach Paul Greer and half marathon coach Matthew Deja. "They kept reminding us that we're ready for this." she says. "On race day, they'd pop up on the course and tell us to keep our shoulders down and cheer for us. Totally motivating."
The collective miles create great friendships that persevere through many finish lines.
"I usually don't go to the track club socials," Galindo admits. "But after running with the same people for six months, I couldn't miss it."
The team gathered at a local pizza restaurant and talked about their recent race -- and what they want to do next.

Also see: