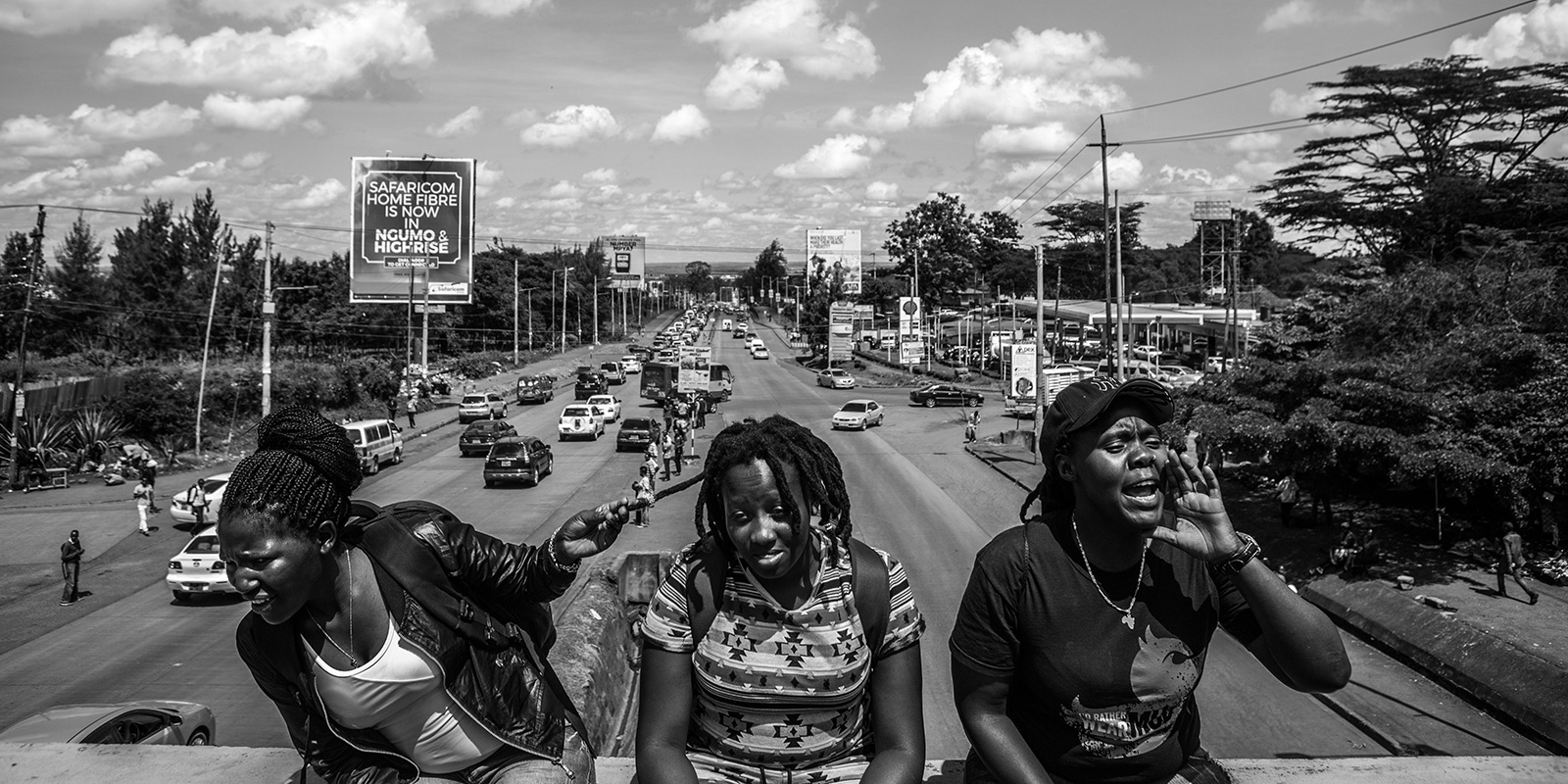 The only team in town
Meet Tasha Otieno, Faith Wambui and Alexcy Wambui. They are part of the Nairobi Ice Lions -- the sole women's hockey squad in Kenya -- and they are fighting for a place in the sport they love.
---
It's 11 p.m. on a Wednesday, and Tasha Otieno sits in her boyfriend's home in a densely populated neighborhood in Nairobi. She has just returned from hockey practice.
The walls are painted lime green, the room smells of tea and ugali -- a cornmeal porridge that is a staple in East Africa -- and the only light comes from a TV in the living room. The game is on -- again. It's the 2010 Olympic women's hockey gold-medal match, streaming on YouTube. Canada versus the United States.
The 23-year-old is glued to the screen, screaming at the refs as though she hadn't already watched the game a dozen times before. "Their passes are so sure!" she says, in awe of the teams' abilities.
Tasha is not alone in Kenya when it comes to a love of hockey. She is one of five women who play on the Nairobi Ice Lions, East Africa's sole ice hockey team.
As the country enters the final stages of creating the Kenyan Ice Hockey Federation, plans are in the works to build a men's national hockey team. But where does that leave the women?
Right now there are not enough players to support a women's team, but that doesn't stop Otieno and her teammates -- Carroll Joseph, Alexcy Wambui, Faith Wambui and Faith Sihoho -- from making big plans. "I think one day you will see Kenyan women playing hockey at the Olympics," Carroll says. "When we were little, there were no women playing ice hockey in Kenya that we could look up to. We want to be those women for the next generation of Kenyan girls."