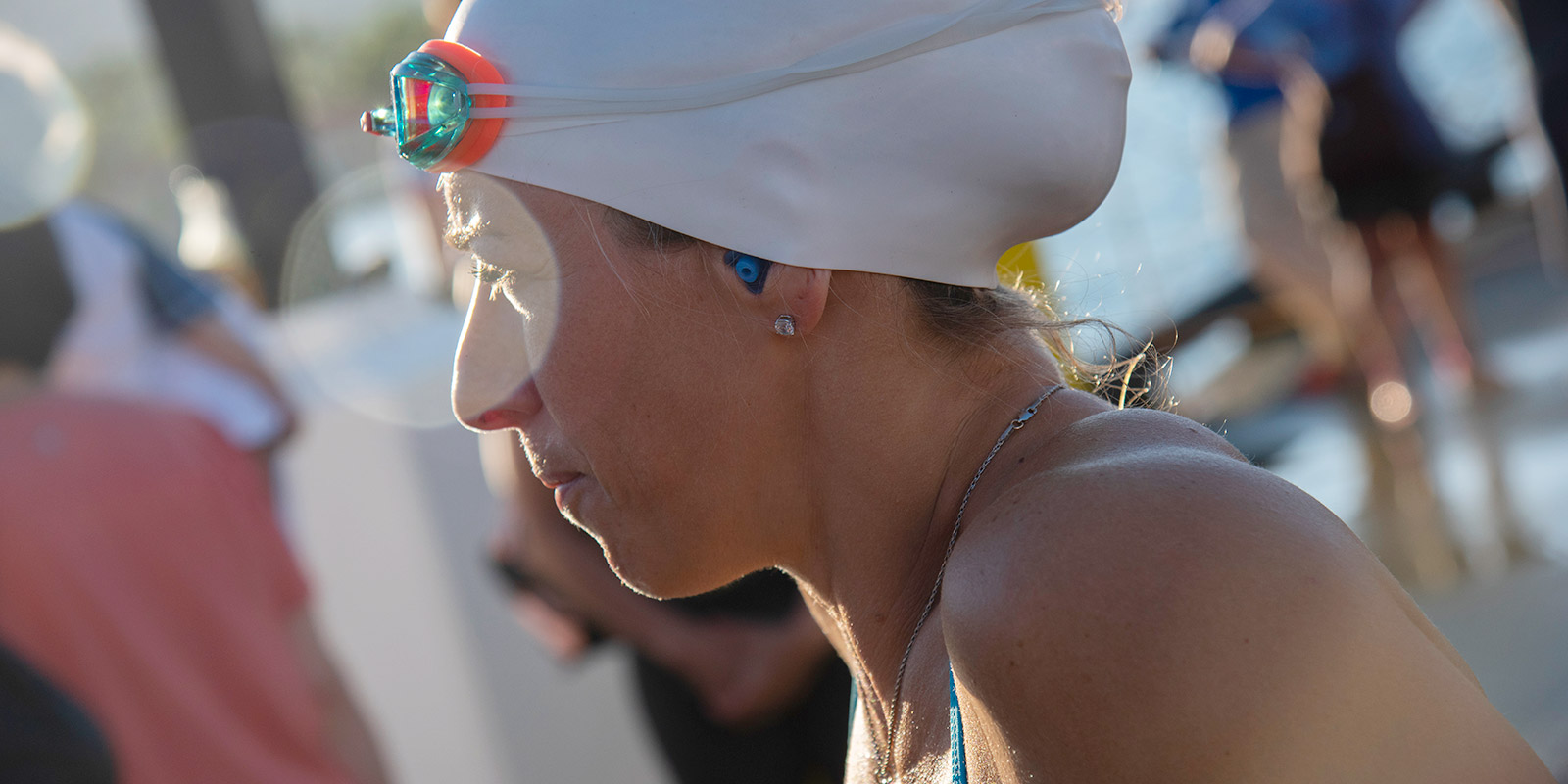 This Is Iron Sarah
The Ironman World Championship is grueling at best, but that hasn't deterred amputee Sarah Reinertsen. The 43-year-old went back for her third race in 14 years, and, well, third time's a charm.
---
It's just before 7:20 a.m., and triathlete Sarah Reinertsen begins treading water in the warm Pacific Ocean. She is one of about 700 competitors at the starting line of the Ironman World Championship in Kona, Hawaii. As soon as the gunshot goes off on this October morning, Reinertsen propels her arms forward into one smooth breaststroke and tries to find her space among the chaos. Out of frustration, Reinertsen, who is 4-foot-11 and weighs 107 pounds, yells, "Come on, ladies, play nice!" as the other racers aggressively push and kick their way forward.
In order to calm her nerves and shut out distractions, Reinertsen starts to count: Twenty-five strokes hard, 25 strokes easy. People swim over her, kick her in the face. Then she feels the sharp sting of a jellyfish on her right leg. She doesn't stop. "The pain is temporary, but the bragging rights are forever," Reinertsen says later. "I had to keep repeating that to myself." When she sees the yellow buoys, she knows she's in the homestretch -- kind of.
For the entire 2.4-mile stretch, Reinertsen is swimming with only one leg. She is an above-the-knee amputee and is prohibited from wearing her left-leg prosthetic; it's considered an aid. So, for the next hour or so, her arms are her main source of energy in an attempt to rest her right leg as much as possible for the last two portions of the race: a 112-mile bike ride and a 26.2-mile run.
Reinertsen's whole life has been about adapting, and this race is no exception. At the age of 7, she made the decision to undergo amputation surgery after years of complications due to a birth defect. From that moment, she made the decision never to let any challenge or hurdle get in her way because of her physical disability. "Over the years, my M.O. has always been when I hit failure or disappointment, I don't go, 'Woe is me.' I go, 'Oh, yeah, let me show you,'" Reinertsen says.
Thirteen years ago, Reinertsen became the first woman on a prosthesis to complete the Ironman World Championship. The year before, she attempted the race but did not finish. Now, at age 43, she set her sights on completing the championship again with two goals in mind: finish in less than 15 hours, and inspire others of all ability levels to achieve any goals that might seem unreachable.
She's off to a good start when she sets a personal record (1:21:09) in the swim portion. Only 138.2 miles to go.