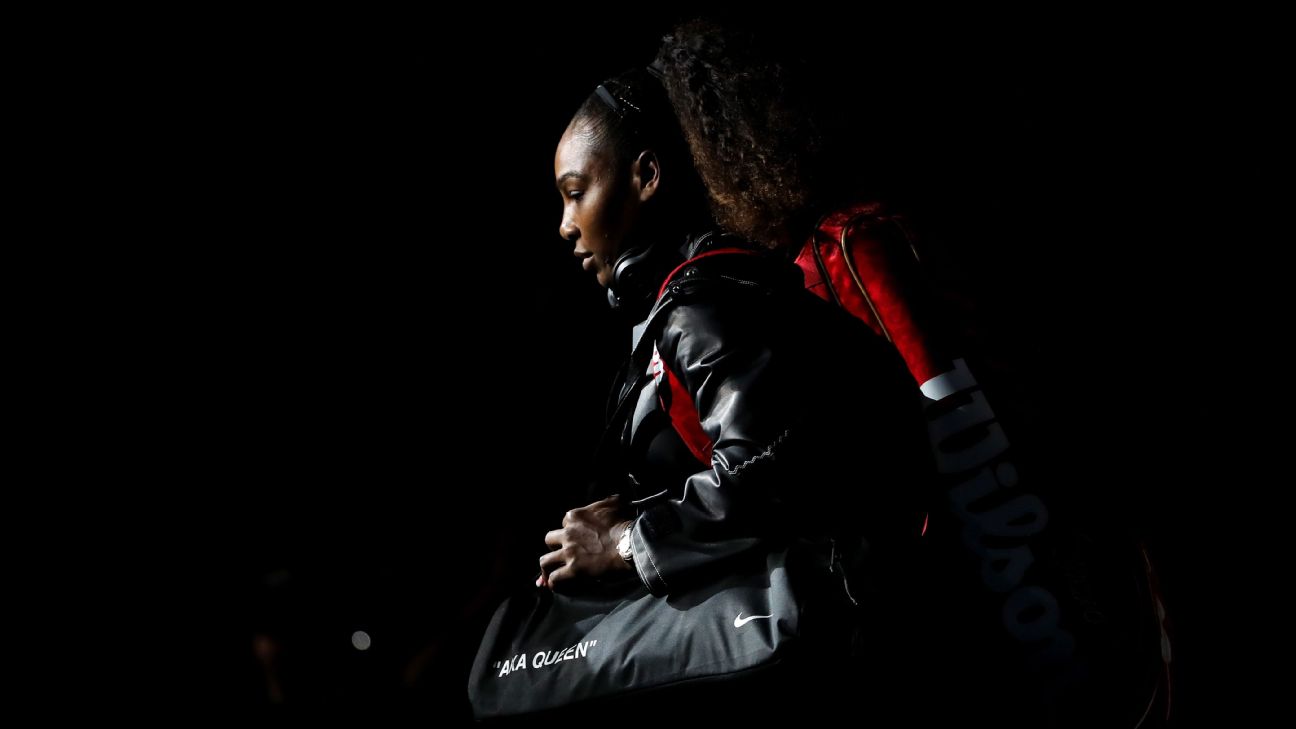 Serena's 20 years at the US Open
Many of Serena Williams' career highs and lows have come at the US Open. As she vies for a record-tying 24th Grand Slam title, we recount two decades' worth of memories in the Big Apple.
Serena's 20 years at the US Open
If you want to know when the legend of Serena Williams began, you have to go back to Sept. 11, 1999. The then-17-year-old Williams beat No. 1 Martina Hingis to capture her first Grand Slam singles title in Arthur Ashe Stadium at the US Open.
Over the next 20 years, Williams won another 22 major titles, including five more in New York. She has regaled fans with her game and fashion; she has earned more than $90 million in career prize money. But she also has become an icon, evolving into one of sport's and culture's biggest and most important advocates for racial and gender equality, on and off the court.
Amid all of her success, many of her career highs and lows have come in Flushing Meadows. As she vies for a record-tying 24th Grand Slam title, we recount two decades' worth of memories in the Big Apple.
A star is born
At 17, Serena became the fourth-youngest woman in the Open era to win the US Open and the first African American woman to do so since Althea Gibson in 1958.
Sister Act(s)
The Williams sisters met in back-to-back finals, with Venus winning in 2001 (the first Grand Slam final between sisters in 117 years) and Serena taking the 2002 title to claim her third straight major en route to her first Serena Slam.
Fashion forward
Serena's fashion at the US Open has been as trendsetting as her game, perhaps none more so than her Puma catsuit, described by Venus as "really fun, really exciting and very sexy."
In or out?
Serena lost to Jennifer Capriati in a quarterfinal plagued by several questionable calls. It led US Open officials to apologize and, later, introduce the Hawk-Eye replay system.
She's Baaaack
Between January 2005 and December 2006, Williams saw her ranking drop to as low as 140th. But she gradually rebounded and capped the monthslong comeback with a 6-4, 7-5 victory against Jelena Jankovic to regain her No. 1 world ranking.
Everything's not fine
Serena's outburst in the 2009 semis over a foot fault call resulted in what is believed to be the largest fine in a Slam.
Come on!
Down a set in the final against Samantha Stosur, Serena was assessed a point penalty after yelling "Come on!" before the rally was over. Stosur would go on to win in straight sets. "You're a hater, and you're unattractive inside," Serena told umpire Eva Asderaki.
Elite company
Serena won her third straight US Open and 18th Grand Slam title to tie Chris Evert and Martina Navratilova for fourth place on the all-time list.
Semifinal stunner
Vying to becoming the first player since Steffi Graf in 1988 to win the calendar Grand Slam, Serena lost to unseeded veteran Roberta Vinci of Italy. After forcing a third set, Vinci rallied from 0-2 to win 2-6, 6-4, 6-4 in one of the most shocking upsets of Williams' career.
Serena tops Venus in sixth US Open meeting
Serena-Naomi Osaka final marred by controversy and code violations
Better with age?
Most players would consider Williams' early US Open career alone a success. Serena's second half? Well, that has been even better.