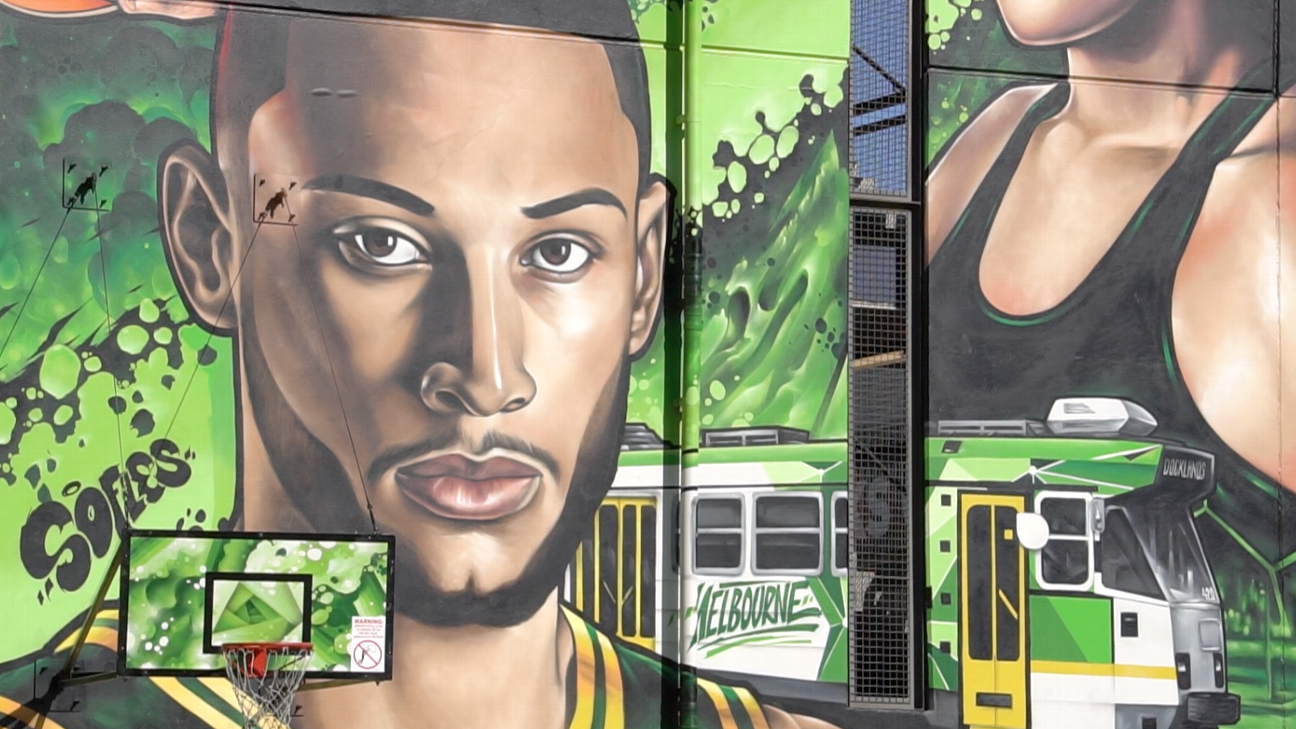 Melbourne's growing NBA love affair
In a city where Aussie Rules football has always reigned supreme, a proud American sporting culture has somehow managed to entrench itself and is showing no sign of disappearing any time soon.
The champagne hadn't even been popped in Oakland, nor had the podium been constructed on the Oracle Arena floor when I began weaving my way through a swarm of rowdy Raptors fans. Grown men began embracing, and spilt beer seeped through my shirt, onto my skin, as celebrations of Toronto's maiden NBA title officially got underway.
The sports bar where I had elected to watch Game 6 -- ultimately the decider of the 2019 NBA Finals -- wasn't in Toronto. It wasn't in Oakland, either. Heck, I was 13,000 kilometres away from San Francisco's Bay Area, smack bang in the middle of Melbourne, Australia, a culturally diverse city that has become famous for colourful street art, trams, coffee and, in recent times, overpriced smashed avocado on toast.
It was after making a beeline for the exit and being spat out onto bustling Elizabeth Street during the lunchtime rush hour when I saw something that immediately stopped me in my tracks.
Parked on the side of Melbourne's busiest inner-city road was a 2011 Maranello red Holden Captiva, fitted with custom purple and grey Sacramento Kings seat covers. At first I thought my eyes were playing tricks and my morning of basketball viewing had tainted my vision. Surely it must have been the popular and similar-sounding Adventure Kings brand, right? Nope. A closer inspection confirmed it was indeed the NBA franchise from the west coast of the United States.
It has been 68 years since the Kings, or Rochester Royals as they were once upon a time known, won their first and only NBA championship. They've never had a notable Australian on their roster and wouldn't even feature on the podium of the most supported and global California-based NBA franchises. Yet here, in Melbourne, were these car seat covers. Somehow this NBA minnow had reached the other side of the world.
That's when it hit me: Melbourne has truly become a basketball city, and the fresh sporting-cum-fashion culture that goes hand-in-hand is sweeping through at a rapid rate.
---
In the spring of 2012, an out-of-contract Chris Goulding inked a deal that would see him join the Melbourne Tigers.
The Tasmanian, who at the time was just 23 and beginning to forge a career in the NBL, had already played in Brisbane, Perth and on the Gold Coast, but Melbourne was noticeably different. Melbourne was, and remains, a city that has a unique love for everything basketball and one that embraces the culture of the sport.
These days, you can't ride the train, take a stroll through the city or even do your weekly grocery shopping run without spotting someone wearing an NBA jersey or cap.
"I don't know if I was taking much notice when I first arrived, but over the last five or so years, basketball's popularity in Melbourne has surged dramatically," Goulding says. "Whether it's wearing your favourite player on the back of a jersey or walking down the street dribbling a basketball, every time you go out, you see it. It's definitely more prevalent than in other Australian cities."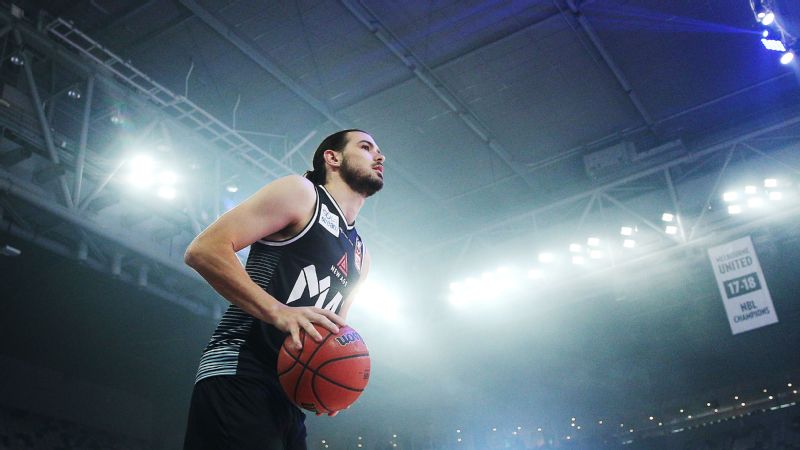 Now a two-time NBL champion and one of the league's most decorated players, Goulding knows Melbourne and basketball as well as anyone. He claims the city is "the heartland of basketball in Australia," and with diversity and culture being staples of Melbourne life, it's little wonder we see so much basketball merchandise out on the streets.
After all, Melbourne is a city that encourages self-expression, however that may be, and the rapidly growing trend in recent times has been through NBA jerseys, sneakers, shoes and caps.
"Culturally, basketball has been associated with street and fashion for years," Goulding says as he proudly grabs a handful of his Melbourne United polyester jersey. "You see the way it's integrated in pop culture, and you see all kinds of artists wearing basketball gear. It has become a fashion item, a fashion statement. It's easy to throw on a plain white shirt and whack your favourite player's jersey over the top.
"I still remember the first jersey I ever had. It was the Shaquille O'Neal Orlando Magic jersey which my dad bought for me. From there I followed him to the Lakers and became a big fan of a guy by the name of Kobe Bryant. Ever heard of him? By the time I was in my early 20s, I had so many singlets."
The fashionable element is what separates NBA gear from almost any other sporting merchandise, particularly Australian sporting merchandise.
In Melbourne, there are nine Aussie Rules teams that combine for a staggering 550,000 paid members. Just think about that for a second. Almost one in nine Melburnians are season-ticket holders for their favourite football team.
But despite the mass following and enormous popularity, wearing AFL merchandise, whether it be beanies, scarves or jerseys, is almost viewed as uncool. Outside of game day, and maybe away from the pubs, AFL merchandise is almost never seen around the city. It's the complete opposite with NBA gear.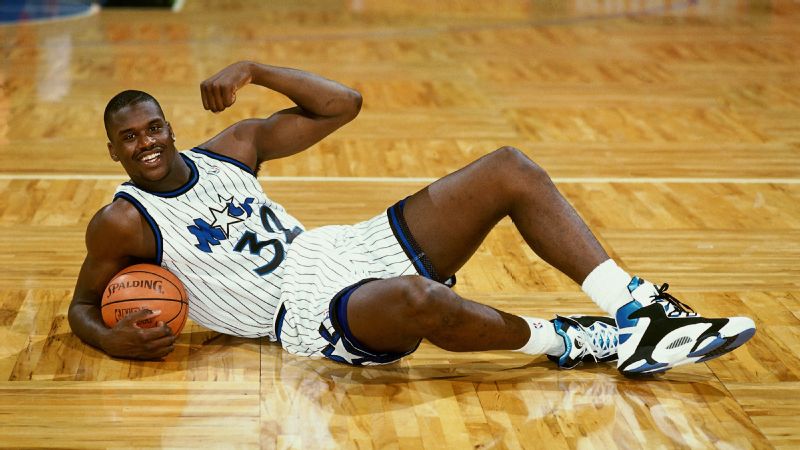 Hosier Lane, the graffiti-covered alleyway that sits in the southeast corner of Melbourne's grid CBD, epitomizes the city and everything it stands for.
Art. Culture. Coffee. Fashion. Colour.
It's no coincidence that a 14-foot Kobe Bryant mural -- and not one of a legendary AFL player -- has been plastered on the brick walls for thousands of tourists to snap photographs in front of. It's what people want to see nowadays.
"The popularity of basketball in Melbourne is really, really high, and it's just going to continue thriving and growing as popular leagues around the world become more accessible," Goulding says. "There's something about this city where all the elements just work together. It's really exciting."
---
The first thing that hits you is the noise. The deep, thundering bass from mid-2000s hip-hop blaring through dozens of Bose speakers.
Then it's the darkness. A dramatic, moody darkness, almost like a top-secret basement nightclub. Once your eyes have adjusted to the gloom, you spot the glorious, silver centerpiece perched high upon the wall. A basketball ring. Chain net and all. Welcome to Culture Kings, one of Australia's leading fashion destinations.
Standing inside Melbourne's Russell Street store, my eyes were immediately drawn to packs of headphone-wearing teenagers roaming about, admiring everything from shiny, gold bling behind glass to sneakers surely out of their budgets to a two-story wall housing what must have been more than 1,000 unique NBA caps.
This is a store that could not be closer aligned to the NBA if it tried. Fashion? Tick. Culture? Tick. Individualism? Tick. Music? Tick. Entertainment? Double tick.
I had arranged to meet with store manager Chase Joslin to learn just how popular the NBA and its fashion had become in Melbourne, but my primary concern was whether I'd be able to hear him over the background noise of Drake.
"I can't turn it down too much. It'll kill the vibe," he says before spinning around and heading toward the elevated DJ booth. "Let me see what I can do."
Chase has been a staple of the Culture Kings family for seven years, beginning his journey in Perth before making his way to Melbourne via the Gold Coast. Think of any NBA jersey and player combination ... he's seen it ... and he's sold it.
"I have the perfect person for you to speak to," he says while gesturing toward his younger colleague, who I later learn to be Allen Magtanong.
Magtanong, a Melbourne-born NBA fanatic, has been working at the store for only 12 months but has already developed a keen eye for some fascinating fashion trends.
"We obviously sell a lot of Stephen Curry, LeBron James and Giannis [Antetokounmpo] jerseys, but we stock every team and sell it all," he says. "People don't just want one team, either. They can pair all sorts of things together. That's what separates the NBA from any other sporting league. [The gear] is so popular because you can pretty much rock a jersey or cap casually at any time.
"Melbourne's unique too because there's so many different cultures here, and we get a lot of influencers from overseas, particularly through American sports. Everyone just loves this stuff."
There's a theory with casinos that suggests the poker machines placed near the entrances pay out more often than the ones hidden inside. It's supposedly done in the hope that flashing lights and the sound of coins falling will entice passersby inside. The same sort of principle applies in retail, as the most valuable real estate is essentially in the windows and near the front door. How can you entice potential customers inside?
At Culture Kings, it's no coincidence that the windows are packed with Boston Celtics jerseys, Los Angeles Lakers caps and just about everything else NBA-related.
After chatting with Allen about merchandise for a few minutes, he shifted the conversation to basketball in Melbourne and how the sport has grown. When he was young and shooting hoops, he struggled to find others to join. But things have changed dramatically in a short space of time.
"If you went to the western suburbs of Melbourne eight to 10 years ago, you'd probably only see two out of 10 kids playing basketball. Not very much. Now? You see almost every second child playing. For some of them, it's not even about the basketball. It's just about the fashion and culture."
---
Five miles away from Culture Kings lies Prahran, an edgy, inner-city suburb of Melbourne known for its stylish bars, bustling cafes and colourful street art.
Nestled amongst the popular late night eateries and just a stone's throw from the No. 72 tram that races up and down Malvern Road is the suburb's crown jewel: Prahran Park.
"This is home," Eamon Larman-Ripon, co-founder of Summer Jam -- an annual one-day celebration of Melbourne's basketball culture -- says. "When I first came down here, I felt it was the Rucker Park of Melbourne."
With a skating halfpipe on one side and a pickup basketball court on the other, Prahran Park is a hub for Melbourne's youth who head down regularly to express themselves, whether it's with the board or with the ball.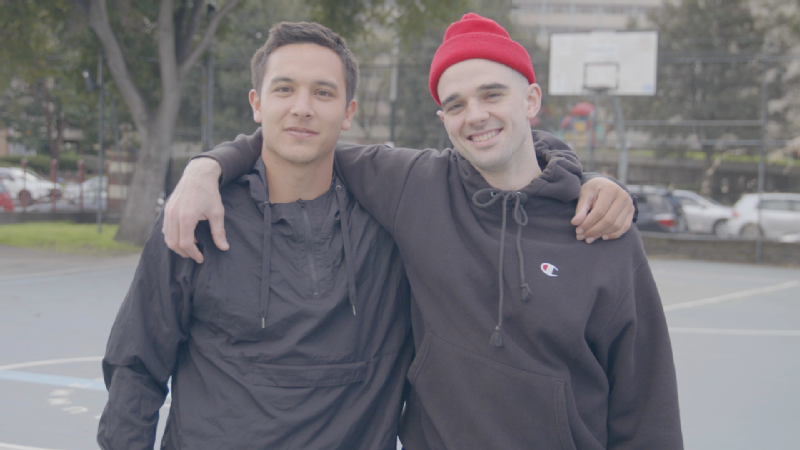 Each year, in February, the Summer Jam takes centre stage, and thousands of people descend on Prahran for a day dedicated to Melbourne's basketball culture.
It's music.
It's fashion.
It's food.
It's community.
Eamon and co-founder Daniel Ella were inspired to launch Summer Jam after they experienced an AND1 basketball showcase back in 2007. It was an event in which some of the world's most talented basketball players showed off their elite skills.
"That was the first day I ever wagged school," Eamon recalls. "It was on a Thursday, and I actually told my mum, 'I'm not going to school today. Nope. No way.' Instead, I came down here with Daniel and my brother, just to see some of these superstars and idols. It blew my mind. This was where the vision was created, right then and there. This sport, this culture and this community needed to be celebrated. We just had to do it.
"This park has been so much more than just a basketball court for so many people. It's a place where you can escape. It's a place where you can be free. It's a place where you can compete and meet new friends."
Sport is universally unique in the sense that it encourages and promotes diversity, and Melbourne, one of the world's most culturally diverse cities, certainly embodies all of that.
"The mix that this park brings together is incredible," he adds. "You have your rich, and you have your poor. You have some people that are really talented at basketball and others that just love the sport. It's really wonderful to see everyone come together.
"On any given Sunday afternoon, you might have a young kid playing with a 50-year-old, and they're getting along through a common interest, and that common interest is basketball."
The court at Prahran Park is just one of hundreds of places around the city where hooping occurs on a regular basis. According to former Australian basketball star Andrew Gaze, it's what separates Melbourne's love for the sport and its subculture from that of other cities around the country.
"The biggest advantage Melbourne has is that the city has unbelievable facilities. The opportunity for all levels to play is vastly different to what it is in, say, New South Wales," Gaze says. "Relative to Victoria, they are a long way behind in regards to infrastructure and facilities. Because of that, there's a different culture to the game because not as many people get to play it."
---
There was a time when Michael Jordan's Chicago Bulls jersey was the only piece of NBA merchandise you'd ever see on a Melbourne street.
A few years later came the brief Kobe Bryant period, which was followed by the LeBron James phase.
Now? Basketball and the fashion that goes hand-in-hand have exploded in Melbourne.
It's not just the star players and popular teams, either. It's every team, every player, every single day.
And it runs so much deeper than the merchandise and a player or team's record. The basketball subculture, which infuses music, fashion, art and multiculturalism, is something the Australian sporting scene has never seen before.
In terms of game attendance and media exposure, Aussie Rules will always be top dog in Melbourne. But basketball is rapidly taking over the city, and it's not disappearing any time soon.
---