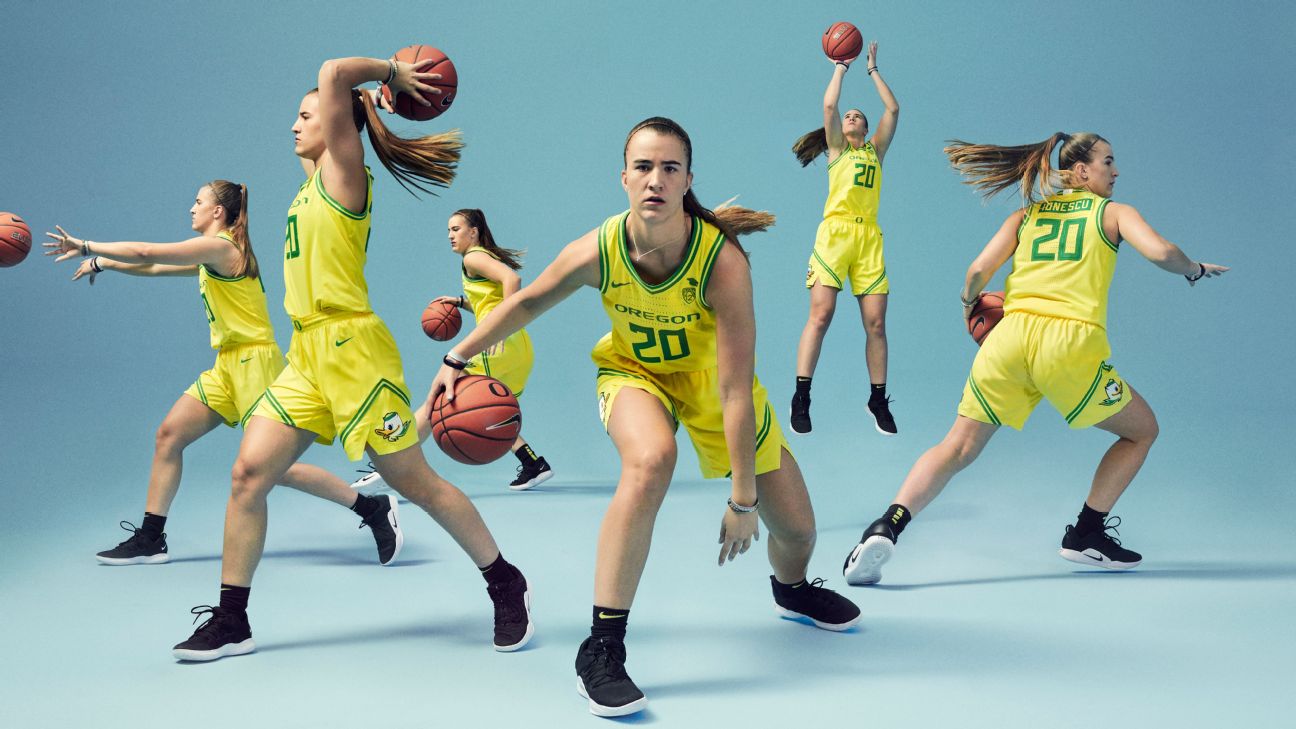 The Legend of Sabrina Ionescu
She didn't get her shot at an NCAA title. But that doesn't take the shine off her star. Here's how she became the best in the game.
Ten years ago, Sabrina Ionescu hadn't yet turned the basketball world on its head. Her name hadn't yet become synonymous with the term "triple-double." She hadn't yet rewritten the standard for her peers while inspiring the generation to come.
What she had done, as a 12-year-old member of the Toastmasters International Club, was write a speech titled "How My Basketball Dreams Began."
"I started to play basketball at the age of 3, though I was just throwing the ball around. I gained a lot of experience playing on my brothers' 10-foot hoop. I used my older brother as inspiration to keep improving. Playing him was not always easy, but I do improve because he's harder to play. ... My family has always been there for inspiration to keep pushing and one day become a WNBA player."
It was part introduction and part prophecy. Playing basketball with her older brother, Andrei, and her twin brother, Eddy, had taught her the joy of clawing for every rebound, every point. Small and stubborn, she willed her game to improve. As the years passed, the game respected her wishes. The scrappy kid from the Bay Area has risen to become the most formidable player in her sport.
If we only knew when we could see her play her sport again. After the NCAA made the extraordinary decision last week to cancel its tournaments in an effort to slow the coronavirus pandemic, Ionescu lost the opportunity to win the championship that has eluded her and her Oregon Ducks, the one for which she delayed entry to the WNBA to try to claim. And we lost the chance to watch her tear through March like she has torn through the record books.
What's next for the prodigious point guard with a penchant for pushing life-altering decisions to the last possible moment? While we wait and wonder about what will be, we reflect on the moments and milestones that have already been. Here, the superstar and the people who know her best reveal the story behind the legend, the fights and flourishes that have come to define the game's most electric player.
---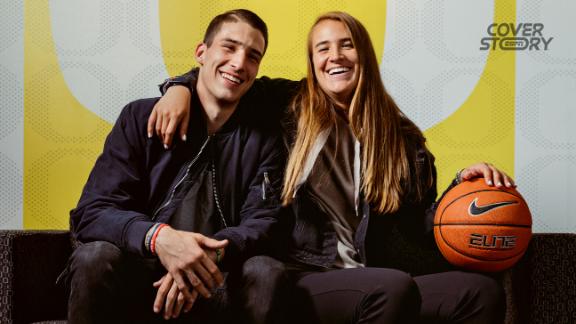 THE EARLY YEARS: THERE WOULD BE BLOOD
Sabrina Ionescu and brother Eddy are born on Dec. 6, 1997, to Romanian immigrant parents in Walnut Creek, California.
Dan, Sabrina's father: [The twins] always felt comfort with each other. If they would see something scary, a dog or something, they would reach at each other's hands, not at our hands as parents.
Sabrina: We're built-in best friends. Being able to grow up, have the same friends, play the same sports and do everything together is really fun. We were always so competitive, and I think it's 'cause we were the same age. Everything was fair game.
Eddy: We competed in everything. Whether it was our chores, whether it was our homework, whether it was eating dinner, racing to whoever can get in bed first.
Dan: She will not back down from anything, and he will not back down from anything.
Eddy: It was always kind of on the basketball court when we fought.
Sabrina: If we really, really got into it, there'd be blood. Someone would cry. There'd be fights. It'd be pretty intense. If he won, we'd play again. Regardless, if I had to be home for dinner at 8, we'd play 'til 9, until I would win, and then I'd be like, "All right, we can go home now."
Eddy: Whether she would bust my lip, or I hit her in the nose on accident, or whatever it was, we would absolutely play through the blood. Our dad was the outlet pass, so he didn't stop it for anything.
Sabrina: The fact that I had to fight for every rebound, because he wasn't going to give me anything easy, is kind of what I translate to my game now. I try to score, and try to rebound and pass, and just do everything that I can to help the team. And he definitely helped me with that, growing up.
Eddy: The little dirty plays that some basketball players do, tugging on your shorts, whispering in your ear some trash talk, tripping you while you walk by — I would just get under Sabrina's skin, just because I didn't feel like she had enough experience with that yet.
Sabrina: My dad would try to coach from the stands, and he'd yell stuff in Romanian to me.
Eddy: One of my favorite memories of Sabrina and I growing up was just going to the park. Playing people for money, for Slurpees, whatever it was.
Sabrina: We would stay in the park for hours while our parents worked. We would get hungry, we'd want some money. Whoever came walking up to the park, we're like, "All right, we'll pick on this guy." And so we'd play him in H-O-R-S-E, two-on-two, one-on-one. We'd do whatever we could in order to win something.
Eddy: Summers in California were just basketball and sleep, pretty much. Yeah, we would just go home, eat, sleep, basketball, repeat.
---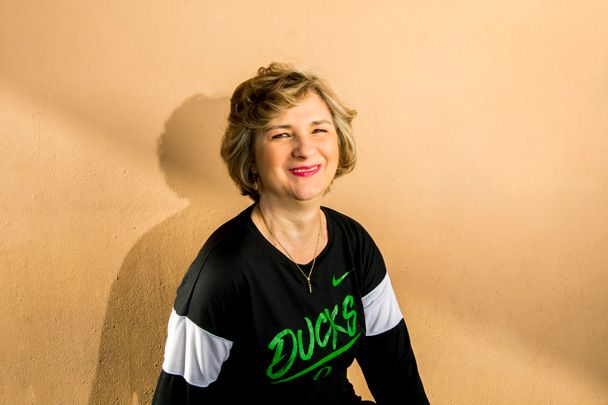 THE SWAGGER ABOUT HER
Dan: In middle school, they had no girls team to speak of, but they had a boys team. So Sabrina always kept her shoes with her when we went to Eddy's games.
Eddy: One day when we were short — I think we only had four guys warming up — I asked my coach if it was all right to have my sister play with us. At first he was a little skeptical. She absolutely killed it that game. If we ever needed a player, I would just look at Sabrina.
I remember we were neck and neck with this one team. They were all riled up, and we got a steal, passed it to Sabrina, and she went up for a layup and the guy intentionally fouled her, just pushed her, two hands, in the back. Fell straight down. The referee came over, ejected him, and Sabrina just got up and started clapping in his face.
Sabrina: His mom came onto the court, and then they both got ejected. The fact he was so angry and so aggressive with that. I appreciated it. I went right back at him. I don't think his mom really appreciated that.
Dan: She would start, a minute here, minute there when a kid was not there. And then someone told us about a girls club in Orinda [California].
Kelly Sopak, Sabrina's AAU and high school coach: She eventually just showed up at tryouts. She was really small, but you could just tell she had a good skill set with her left hand.
Sabrina: I remember I was in the front yard with Eddy, and he was like, "My left hand's better than yours." That was the only thing he said, and I was like, "All right." And so for days on end, I didn't use my right hand once. I shot 3-pointers, free throws, everything left-handed. I definitely loved working with my left hand. And now I use my left hand more than my right.
Sopak: Even at that age she just had this swagger about her.
---
THE POWER OF THE STRUGGLE
In 2012, Sabrina and Eddy enroll at Miramonte High School, where Sopak coaches. Sabrina makes an immediate impact, including 24 points and 12 rebounds in a 69-55 win against defending state champion Archbishop Mitty.
Sopak: Sabrina didn't start until halfway through her freshman year, and 99 out of 100 parents would have been calling a meeting saying, "My daughter's the best player on the floor. Why is she not starting?" [Her parents] never questioned anything. They just cheered for the team and cheered for Sabrina. It allowed me to push her more than I could push any other player to be great. Sabrina had her share of failures, and I think that's probably the most powerful thing a coach can give a player is the struggle.
One of those struggles comes in the playoffs later that season, in a semifinal game against Saint Mary's. With 2.6 seconds left, Sabrina misses the front end of a one-and-one that would have tied and perhaps won the game.
Sabrina: It tore me apart. I was crying, my family was upset. I felt like I completely let the team down.
Eddy: I remember we went straight to the gym afterward, just started throwing free throws for hours. Yeah, she doesn't miss free throws very often anymore. [Laughs]
---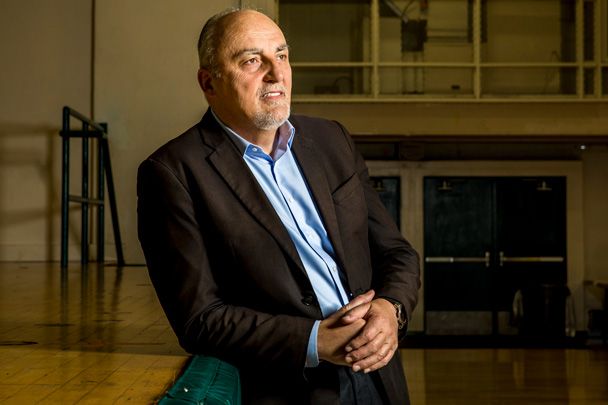 LAST-MINUTE LIFE DECISIONS, PART I
Miramonte goes 119-9 during Sabrina's tenure, and she sets the school record with 2,606 points. National Signing Day passes, and as the only undeclared player in the McDonald's All American game;, she is named MVP after making seven 3-pointers en route to 25 points and 10 rebounds. Months go by. Sabrina makes college visits but doesn't make a decision about which one she'll attend until just before the summer 2016 term begins.
Sabrina: I took a few unofficials. I went to Stanford. I took Washington, Oregon State, Oregon, Cal. A lot of the Pac-12 schools, just 'cause I knew I kind of wanted to stay closer to home.
Eddy: Sabrina doesn't really like to follow the way regular people do it. You know, post their top-fives in Instagram and Twitter and let everyone know. I think she kind of wanted to do it at her own pace. Sabrina's like that to this day. Very indecisive.
Sabrina: I just don't really like to be out there like that. So I didn't post anything. I didn't tell anyone. I just showed up.
Sopak: The car was packed and they didn't know which direction they were going. It might have been 1 or 2 in the morning when Sabrina and I were on the phone when she had decided where she was going to go and just said, "I'll just surprise them when I get there." And that was it.
Sabrina: It was between Oregon and Washington, and I had no idea. My dad had no idea. He drove to my house to pick me up [Sabrina's parents had divorced], not knowing whether we were going to drive to U-Dub or Oregon. So then I was like, "All right, we're going to Eugene."
We drove up here, walked in, surprised [coach] Kelly Graves. I think he almost started crying, gave me a hug, everyone was super happy, and then I started school the next day.
Graves: She claims that she thought I cried. I did not cry. But if I did, they were only tears of joy.
---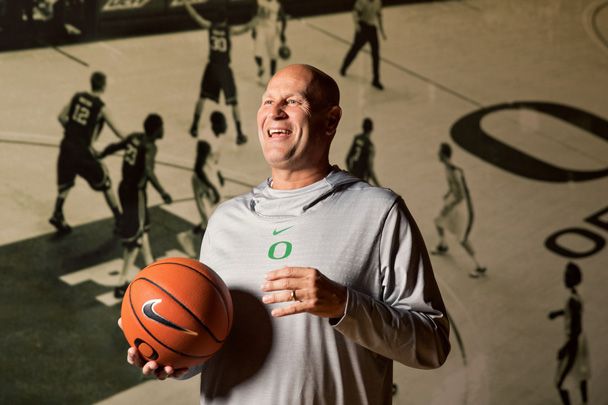 'WHY'S SHE YELLING?'
Sabrina enrolls at Oregon and for the first time lives apart from Eddy, who stays in the Bay Area and enrolls at City College of San Francisco.
Sabrina: I don't really think I grasped what it would be like. I mean, we still called each other every night and he knew all about what I was going through. He'd come to visit, but not having him always to talk to in person was a lot different for me. I felt more alone.
Eddy: It helped us grow into the people we are, and then we know that we always have each other to fall back on.
Sabrina: He believed in me, and he knew that this is kind of what happens your freshman year, you just figure out how you're supposed to play, what works, what doesn't work. He was always super supportive and was like, "Don't worry, keep getting in the gym, keep getting extra shots."
Ruthy Hebard, Sabrina's Oregon teammate and best friend: Right off the bat, she was a leader. We talked a lot about basketball and just how to not really change the program, just how to put our footprints on the program and just make it a better place.
Sabrina: Coming into college, I never ran a ball screen in my life, and that's what our entire offense was. And so I had to learn how to use the ball screens and all the frustration that comes with that.
Hebard: I was like, she's always yelling! Like [laughs], why's she yelling at open gym? But then I got to know her, of course, and just know she's so competitive and always wants to win.
Sabrina: I just remember the first couple practices, always getting the ball stolen from me and not being able to get those passes through just because the level of competition was so high. Everyone was so much faster and quicker.
Liliana Blaj, Sabrina's mother: She's the hardest self-critic. It motivates her to go back and practice more from learning from her mistakes.
Sabrina gets her first collegiate triple-double just seven games into her Oregon career, in a 91-62 victory over San Jose State. It's Oregon's first triple-double since 1988.
Sabrina: I knew I was doing a little bit of everything, but there were no stats up on the scoreboard. I just walked into the locker room and knew we won. And then Kelly didn't say anything, he just handed me the papers with the stats on it and continued to have his postgame speech. I didn't even look at the papers because I thought he just wanted me to hold them. I thought it was, like, freshman duties or something. Then he said, "That's really impressive, that hasn't been done a lot," and walked out. And then I started reading them and I was like, "Oh, I got a triple-double."
The Ducks make the NCAA tournament for the first time in 12 years, as a 10-seed. They upset No. 2 Duke en route to an improbable Elite Eight matchup against top-seeded UConn. Ionescu leads the Ducks with 15 points and eight rebounds, but the Huskies win 90-52.
Sabrina: They were coming to win that game, not by one or two points. By 50. They never took anything for granted, especially starting warm-ups. Their warm-ups were elite, and so I think that just goes to show what they built there and what we're trying to build here.
Geno Auriemma, UConn coach: When she was a freshman, we overwhelmed them. She wasn't ready for that yet. Things were just happening too quickly for them and for her.
---
THE STARS ALIGN
The following year, Sabrina leads the Pac-12 in points and assists, and the Ducks earn a 2-seed in the NCAA tournament. They make it to the Elite Eight again before falling to eventual champion Notre Dame. NBA stars like Steph Curry and Kobe Bryant take notice of Sabrina's game. "She's an unbelievable talent on that team," Curry would go on to say in a Warriors news conference. "She's a legend in her own right, that's for sure." He and Sabrina stay connected through the Bay Area community and its youth basketball scene.
Sabrina: I love having a relationship with [Curry], just being able to remember when I was little, watching him and kind of emulating my game after him, to now being able to call him or text him any time that I need help with something.
Eddy: I wasn't too jealous of the people she's met until Steph and Kobe. Those are probably my two favorite players.
Hebard: She loves Steph Curry. I think he's her lock screen right now actually. [Laughs] I think she learns a lot from them, which is really cool, and she definitely brings back stuff to share with the team. She brought one of Kobe's books into the locker room, and we all looked at it.
Ionescu also shares her knowledge with boys and girls at camps and academies, including Bryant's Mamba Sports Academy. She becomes friends with Kobe, who mentors her, and with his daughter Gianna and her Mamba teammates.
Eddy: Kobe's just wired different is what she told me. He just eats, sleeps, loves everything about basketball, which is literally the same thing with her.
Sabrina: Growing up, I loved having role models and being able to look up to Steph and Kobe and players like that for inspiration. Having kids come up to me after the game and just talk to me, wearing my jersey — some are shaking and just super excited to meet me — is awesome and humbling.
---
QUEEN OF THE TRIPLE-DOUBLES
After two years at the City College of San Francisco, Eddy transfers to Oregon, and he and Sabrina become roommates. Heading into her junior season, Sabrina has 10 triple-doubles in her career. With the eight she'll add in her third year in college, she will become the NCAA leader in triple-doubles.
Eddy: At that time, I didn't know or she didn't know whether she was gonna leave for the WNBA. So we were kind of just banking that it was gonna be her last year.
Graves: There are nights when I can tell she's going to get a triple-double. You just see it's a little bit different in her preparation, in her focus, in her manner. It's like, we're in for something special tonight. And she usually delivers.
Hebard: I think it's just amazing to see what she accomplishes because she works so hard, and then, like, triple-doubles, that's such a big thing.
In the second round of the NCAA tournament, a 91-68 win against Indiana, Sabrina gets her first triple-double in a tournament game. In the postgame interview, she calls out ESPN: "It probably still won't get recognized because ESPN never recognizes women's sports."
Sabrina: They had posted something about Ja Morant getting one and said that there was only eight or seven people that ever got one in the NCAA tournament, and they listed all the men that had gotten a triple-double. And so I was like, "All right, well this is my chance, I'm going to say something."
Just being able to, you know, have that platform now at Oregon is something that kind of sparks me to try to just voice my opinion on social media.
Hebard: I think it's needed. I think that, you know, college, even high school girls, athletes, need to step up and say, "Hey, we deserve this," "Hey, do you see what I'm doing?" Just show the world what we can do a little more.
Graves: She takes it to heart. Maybe that's what drives her. She takes to heart what people say, their comments. I applaud her. I know on one Instagram post she kind of talked about, you know, "I let my basketball do the cooking," or whatever the case. I was happy that she pushed back.
With help from an Ionescu 3-pointer that puts them up by six with 1:12 left, the Ducks beat Mississippi State 88-84 in the Elite Eight to advance, at last, to the Final Four, where they play Baylor. The Ducks lead by a point after the first half, but strong post play propels the Bears, who hold Ionescu scoreless in the fourth quarter to win 72-67.
Sabrina: We struggled, and I think we didn't handle adversity very well. It was hard. I mean, none of us had been in that position. We couldn't hear ourselves, we couldn't hear our coach, just because of how many fans were there.
Graves: We had a chance. We were the best shooting team in the country. And we were going against the No. 1 defensive team. And that fourth quarter, we just didn't shoot the ball well.
Sabrina: That could have been my last game, you know, in an Oregon uniform, and so I didn't have any idea, I just knew that, you know, I had let my team down. We let Oregon down in some way, because we had such high expectations for ourselves. No one spoke. People were crying and just so sad. You could really see how invested everyone was.
Hebard: She's always mad at herself if we lose, but I think we were all just bummed and upset and crying. But we were all like, "OK, we got here, we know what we can do."
Sopak: The biggest challenge she has now is overcoming losing. We lost nine games while she was in high school. I really don't know if Sabrina cares about winning. I just know she doesn't like to lose, and that's, you know, it's her biggest strength, but it's also her biggest weakness.
Dan: Here's one thing that I've learned through the years with Sabrina. When she's losing a game, you do not talk to her. You just walk away, you mind your own business.
Eddy: That was probably one of her biggest lows. Just because I knew she tasted how close it was to winning that national championship. I had to let her be, just because I knew her draft decision was coming up. We didn't really talk about the game for a little while. And then we kind of just sat down and discussed what her next plan was.
---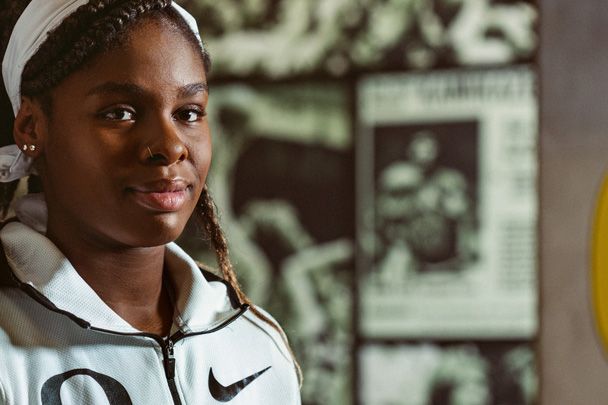 LAST-MINUTE LIFE DECISIONS, PART II
Sabrina has 24 hours after the conclusion of her season to decide whether to declare for the WNBA draft.
Sabrina: I showered, I had some food. I'm kind of a procrastinator, so I let it get to like an hour before I had to decide. I went on a walk and just tried to clear my mind to figure out what I wanted to do.
Graves: I didn't know who had her ear, quite frankly. I was hoping, and I felt like, OK, she's got something to prove and she would like to come back. However, that's quite a pull, you know? The WNBA.
Sopak: I'm on the phone with her and she has 19 minutes to notify the WNBA [laughs] if she's going to declare for the draft, and we're seeing things on Twitter that she's going, she's not going, and we're laughing about it because she doesn't know. She has no clue, and we're trying to talk about the pros and the cons.
Eddy: We were together when she made that decision. It was definitely tough. I felt her emotional side of it, which is kind of weird to describe.
Sabrina: I could tell Eddy was really nervous. The entire time, he had played it off that he was like, "We'll do whatever's best for you," and then was like, "All right, I'm going to go on a walk." Then he called me and said, "Where are you?" And I was like, "I'm by the hotel here." And he came, and his voice was shaking because I had like 10 minutes to decide and I hadn't decided. And so he starts bawling, and then I start crying. I was like, "I just don't know. I'm torn."
[My family] saw the pros in both decisions, and they just told me, "The decision is yours, do what you want, we support you." So I just remember, I said, "I'm going to stay." That's all I said.
Sopak: Even though I didn't know until, I think, eight minutes before the deadline, when you step back and look at it, it was like that was the only thing she was going to do, if you know Sabrina. She wants to win a national championship.
---
NOTHING IS EVER GIVEN
With Oregon ranked No. 1 in the preseason Top 25, the spotlight on Sabrina is brighter than ever. Bryant narrates a Detail episode praising her physicality, court awareness and midrange game. The WNBA draft order is released in September, and the New York Liberty draw the top pick.
Hebard: When they came out with the draft, I texted her. I was like, "Have fun in New York!"
Graves: I think Sabrina in New York, if that's the way it works out, is a match made in heaven. She needs to be playing on that kind of a stage. I think she has a chance to really change the game and the way the game is viewed by everybody.
In a November exhibition game, she has 30 points, 7 assists and 4 rebounds to lead the Ducks to a stunning 93-86 victory over the U.S. women's national team, which features her heroes and soon-to-be WNBA peers like Sue Bird and Diana Taurasi. Taurasi, whose parents came to the U.S. from Argentina, says in an espnW interview that one of the similarities she sees between Ionescu and herself is "an immigrant mindset."
Taurasi: Maybe your parents don't necessarily speak English really well when you're a kid, and you may have to do some things other kids don't. But you see your parents just going to work every day, working hard. You take that on: You want to prove to everyone that you belong. That stuff comes out in you.
Sabrina: Work ethic and dedication, I learned that from my parents. They came here, and they've worked for everything they've gotten and had to work super hard. And nothing was ever given to us as kids. Nothing is ever given to us now.
---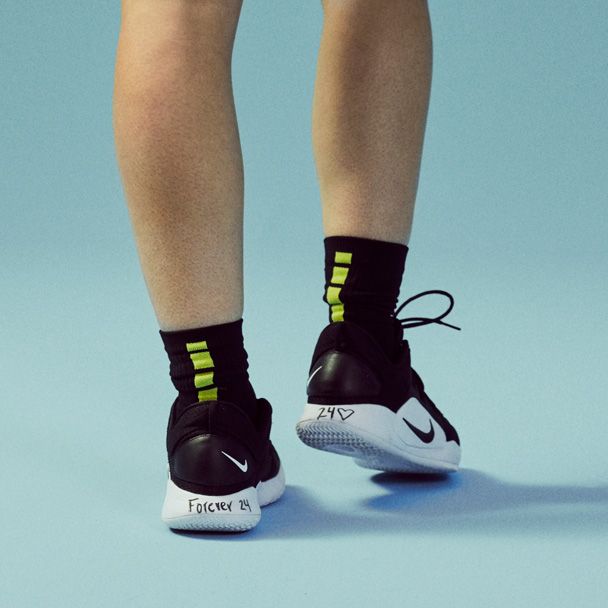 AN UNTHINKABLE TRAGEDY, A REMARKABLE RESOLVE
On the morning of Jan. 26, 2020, the sports world stands still when news breaks that Kobe and Gigi Bryant are among the nine passengers killed in a helicopter crash in Calabasas, California. As Sabrina processes her grief, she dedicates her season and everything that comes next to Kobe.
Sabrina: Everything that I'm going to do, I'm going to make sure that he stays close. From here on out, really, everything's gonna be for him and what he taught me.
On Feb. 3, with so many still in mourning, No. 3 Oregon arrives for the first time at Gampel Pavilion for a matchup against No. 4 UConn, the school for which Gigi hoped to play. It's the Ducks' first trip to Storrs, where 11 national championship banners hang in the legendary arena. The Ducks administer a historic walloping, beating the Huskies 74-56 for their worst loss ever at Gampel. Ionescu comes close to another triple-double with 10 points, 9 rebounds and 9 assists.
Auriemma: When she walks out, you go, "That kid's not gonna run by anybody, jump over anybody." She's not the biggest, quickest, fastest, strongest. Kind of like describing Sue [Bird]. Then you start to realize the incredible competitiveness that she has, the skill level that she has, the physical and mental toughness that she has. It's a great role model for other kids to watch and say, "That kid's doing it, not just by God-given foot speed or strength or agility, she's doing it because she's just skilled. She's worked at it. She's relentless." These are things that kids can acquire; they don't have to be born with those things. That's what I admire most about her.
Later that month, Ionescu, Auriemma and Taurasi are among the eight people to speak at the Los Angeles memorial honoring Kobe and Gigi Bryant.
Sabrina, at the memorial: If I represented the women's game, Gigi was the future, and Kobe knew it. So we decided to build a future together. ... She always wanted to learn and to go to every game she could -- college, NBA, WNBA. Kobe was helping her with that because he saw it in her. Just like he saw it in me. His vision for others is always bigger than that for themselves. His vision for me was way bigger than my own. More importantly, he didn't just show up in my life and leave -- he stayed.
That same day, Ionescu flies to the Bay Area for a game against Stanford. She has 21 points, 12 rebounds and 12 assists in the third-ranked Ducks' 74-66 win over No. 4 Stanford. It's her 26th career triple-double, and she makes history as the first college basketball player to compile 2,000 points, 1,000 rebounds and 1,000 assists.
Sabrina: Obviously that was tough. It was tough being there and it was tough having to play a top-five matchup right after that. But my teammates were ready and I tried to do everything I could to be ready in order for us to win.
---
CEMENTING A LEGACY
In March, the 31-2 Ducks are poised for a 1-seed and deep run in the NCAA tournament. But everything comes to a halt when the NCAA announces a complete shutdown of winter and spring championships. "It's unfortunate we didn't get to see them in the tournament. Because I think it would have been a really special run," Graves says in a news conference. "There won't be another group like this ever."
On Monday, Sabrina says goodbye to Oregon in an Instagram post: "Although our unfinished business will remain just that, I have been blessed to be a part of this journey." Indeed her legacy at Oregon had already been written.
Sabrina: What we've been building these last couple of years goes to show women's basketball is valued. Everyone's watching us. It's awesome to be part of a team that has accomplished that.
Graves: She commands and demands and deserves the respect that she's been given. She is just driven differently. The great ones are like that.
Eddy: We didn't have these crazy expensive trainers, or these really nice exquisite gyms to go to, with the shooting machines and all this. We just started in a park, you know? Like regular kids. I feel like that's definitely something that she'll leave behind, that's going to motivate the younger generation.
Liliana: I still feel like I'm just living in dreams, especially at the bigger games, and when I know that next year she's going to join a professional team, it's something that I never thought was going to happen. She's going to play at that level. She did believe every word she wrote [in her speech when she was 12].
Earlier in the season, Sabrina watched the video her father took of her young self making that Toastmasters speech about her basketball dreams.
Sabrina: That's all I talked about. I had this poem book, and we had to write poems for an entire year. I figured out ways to write poems about basketball the entire year. Every time I stood up, everyone in unison would be like, "basketball." Because they knew exactly how it was gonna start.
It's crazy to see everything come full circle and see how young I was and the dreams that I had and how dedicated I was to playing the game. Watching it now, like, wow, a lot of my dreams have become a reality.
is an analyst and reporter for ESPN.
Emma Reed contributed to this report. Cinematography by Monica May; Movement Coaching by Duray Thirdgill; Prop Styling by Dan Jesperson; Production by Amy Ground; Hair & Makeup by Celena Rubin.