When will LeBron break Kareem's record?
When LeBron James passed Karl Malone for second on the NBA's career regular-season points list, he set his sights firmly on Kareem Abdul-Jabbar, the NBA's current all-time leading scorer.
Abdul-Jabbar has been atop the career points list since April 5, 1984 -- eight months before James was even born -- when he broke the mark previously held by Wilt Chamberlain. Now James has that record within reach, needing 965 points to surpass Abdul-Jabbar's career total of 38,387.
At his career scoring average of 27.1 PPG, James would need 36 games to rack up that total, putting him on track to break the record on Feb. 9 against the Milwaukee Bucks. James has missed six games this season, and if he continues to miss games at the same rate he did last season, the record-breaking game would come March 12, against the New York Knicks. Through 14 games this season, James is averaging 25.8 PPG, leaving him slightly behind his career pace.
We'll have ongoing coverage of LeBron's quest, including updated game-by-game projections and complete stats, throughout the season.
JAMES VS. ABDUL-JABBAR
YEAR-BY-YEAR POINT TOTALS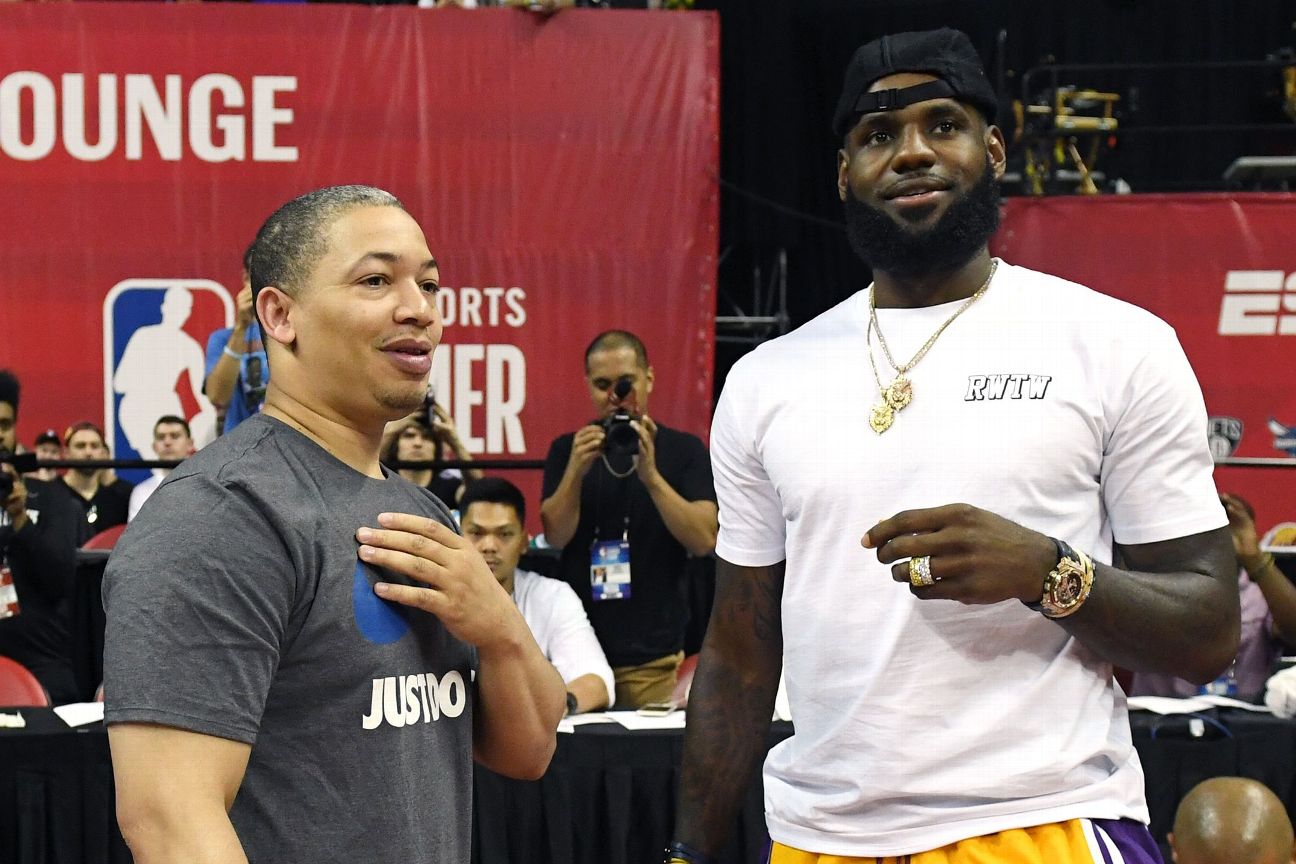 "Hopefully we're in town, because I'm coming to that game [when LeBron breaks the record]. If we have a game, I still might come to the game, because that's a big accomplishment. I love Bron and everything he's done for me and everything he stands for."
TYRONN LUE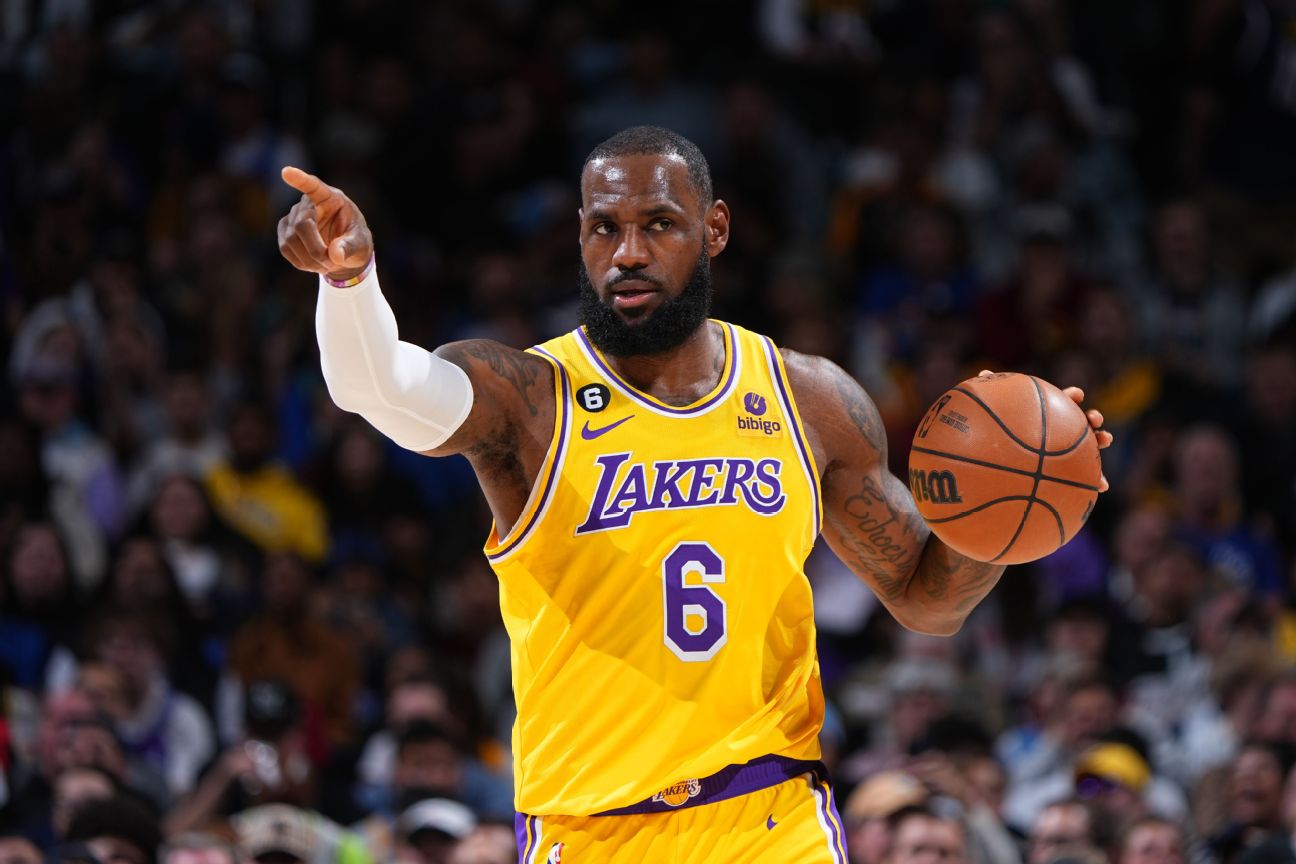 "To know that I'm on the verge of breaking probably the most sought-after record in the NBA, things that people say would probably never be done, I think it's just super humbling for myself. I think it's super cool."
LeBRON JAMES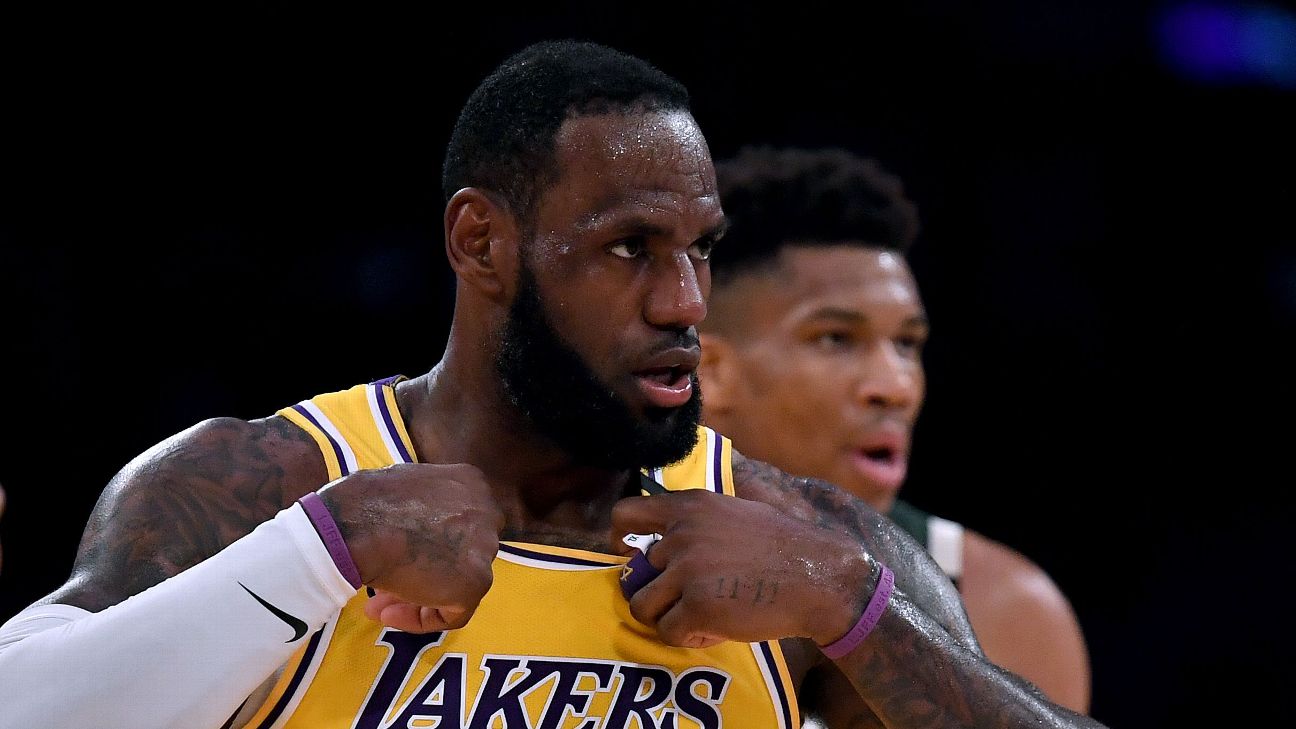 HARRY HOW/GETTY IMAGES
MORE LEBRON JAMES
Edited by Adam Reisinger.
Produced by ESPN Creative Studio: Michelle Bashaw, Rob Booth, Chris DeLisle, Jessi Dodge, Heather Donahue, Jarret Gabel, Luke Knox, Rachel Weiss.
Illustrations by Iveta Karpathyova. Development by Christian Ramirez. Research by ESPN Stats and Information.