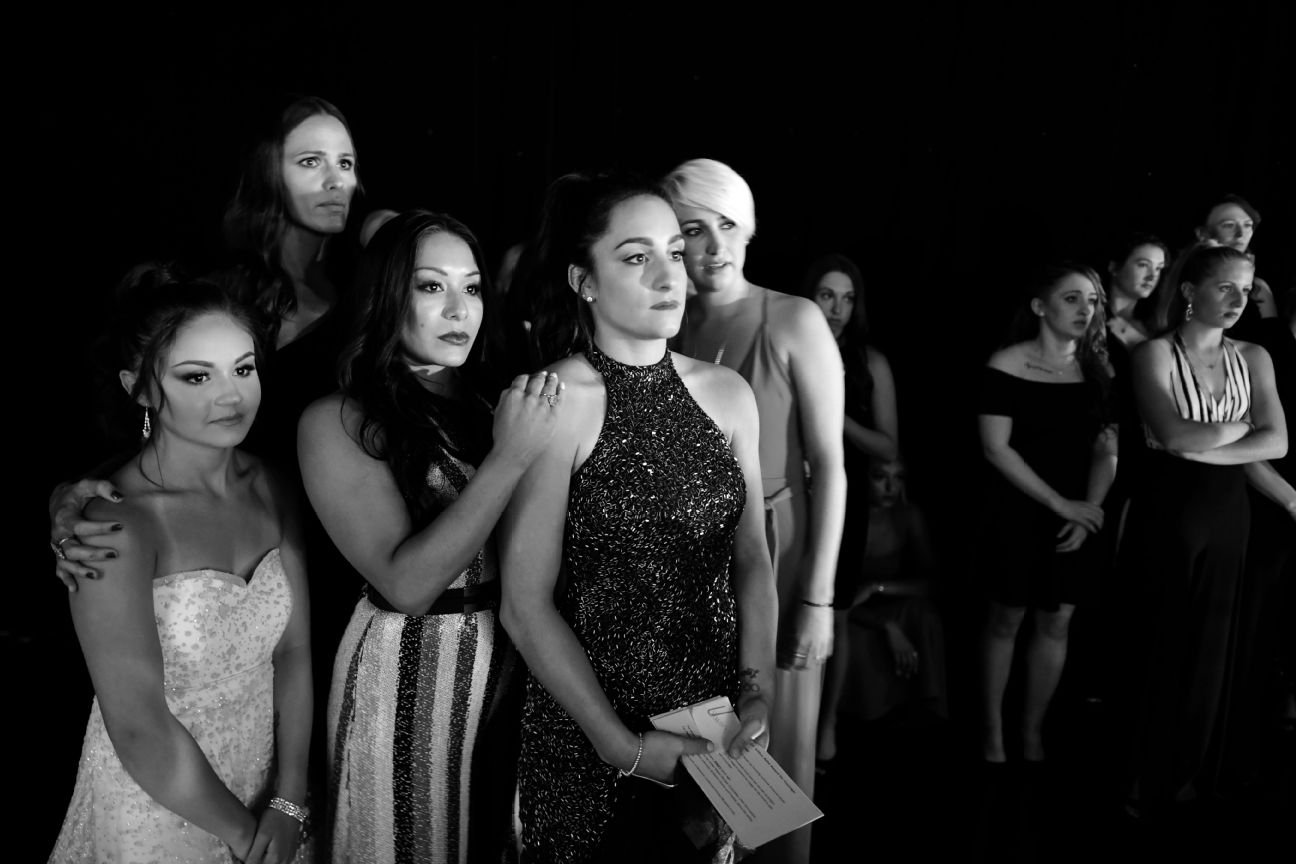 We Speak Our Truth
The women who brought down Larry Nassar while taking on Michigan State and USA Gymnastics are honored at the ESPYS with the Arthur Ashe Courage Award.
Before walking onstage in a stirring show of solidarity, many of the "sister survivors" who attended the ESPYS on Wednesday first walked the red carpet and met backstage -- preparing once again to display the strength and courage it took to expose a serial sexual abuser.

As Sarah Klein said onstage, flanked by 140 other women, telling their stories publicly has not been easy. "It's grueling and it's painful," she said, "but it is time." They suffered abuse alone at the hands of the disgraced former USA Gymnastics and Michigan State team doctor, but they survived together and put him away for life.