REIGN OF THE HUSKIES
Even in this age, when a UConn title is right up there with death and taxes, the Huskies' fourth straight win is a really big deal. We break down the numbers on how UConn has remained so dominant over this four-year run -- and the past, oh, decade or two.
They win in October -- and keep winning in March.
Winningest programs, 2012-16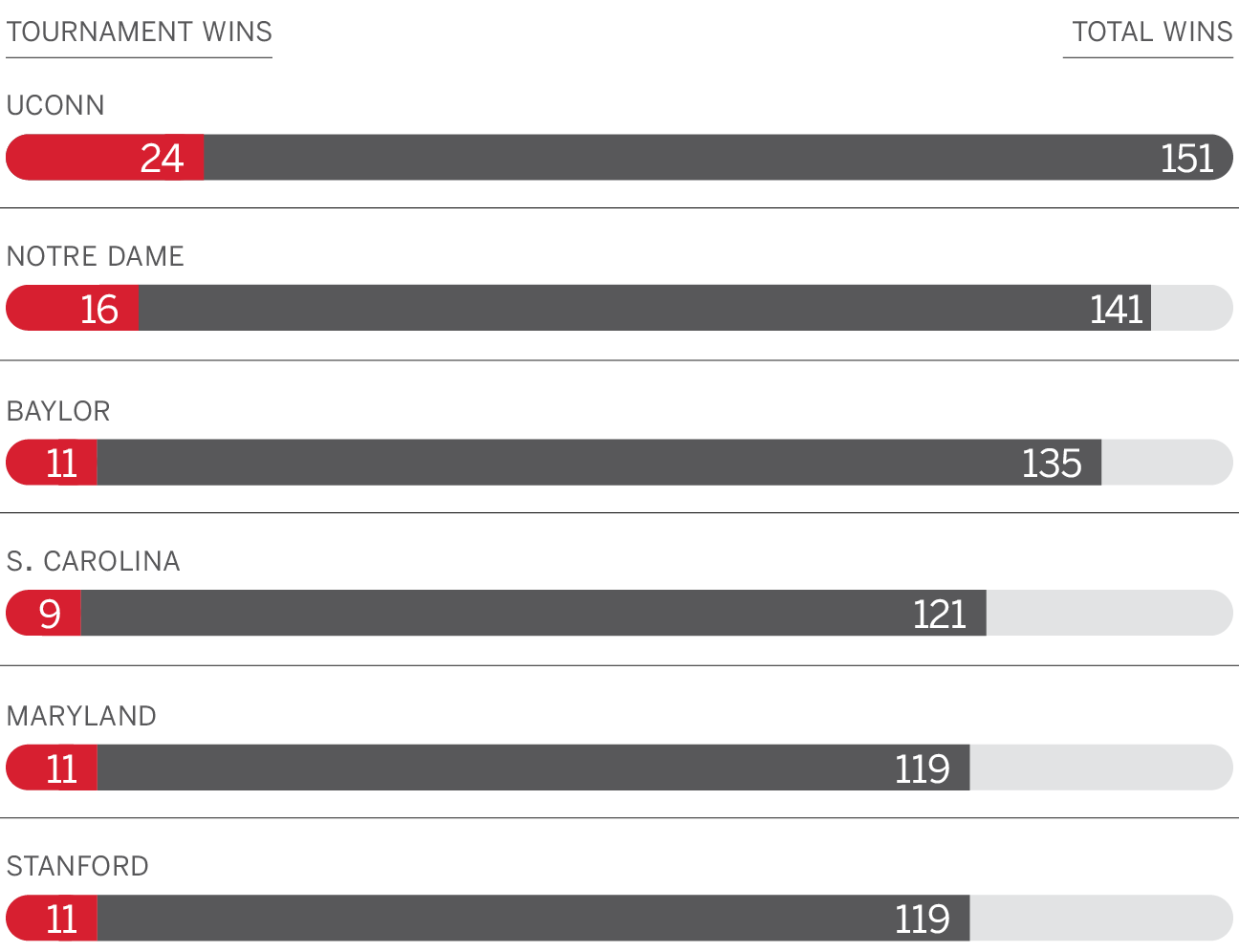 ---
And then they completely dominate in April.
UConn's past 10 tournament runs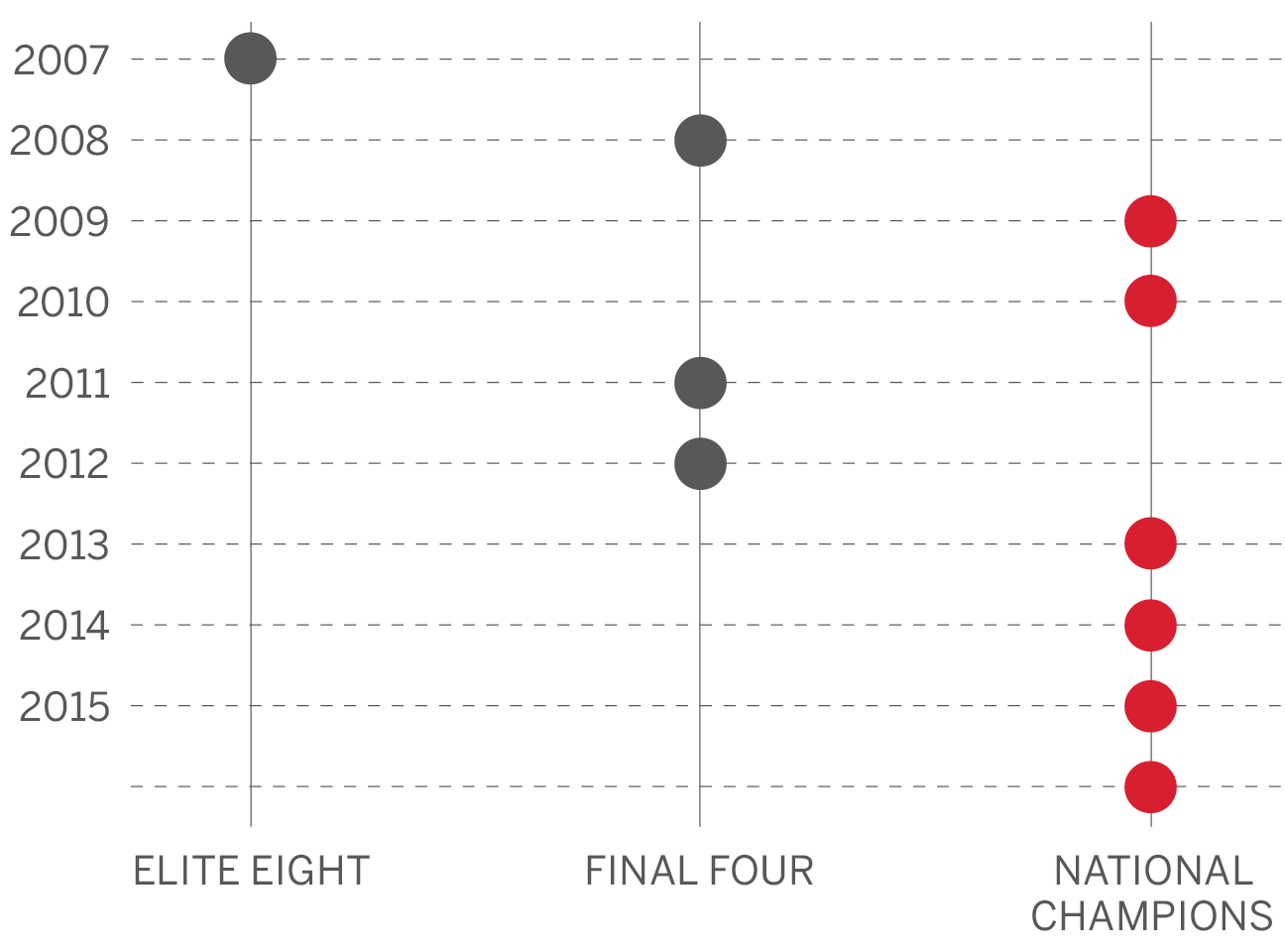 ---
They don't ever let up. Ever.
Highest average margin of victory, 2015-16

---
They let Breanna Stewart be Breanna Stewart.
Points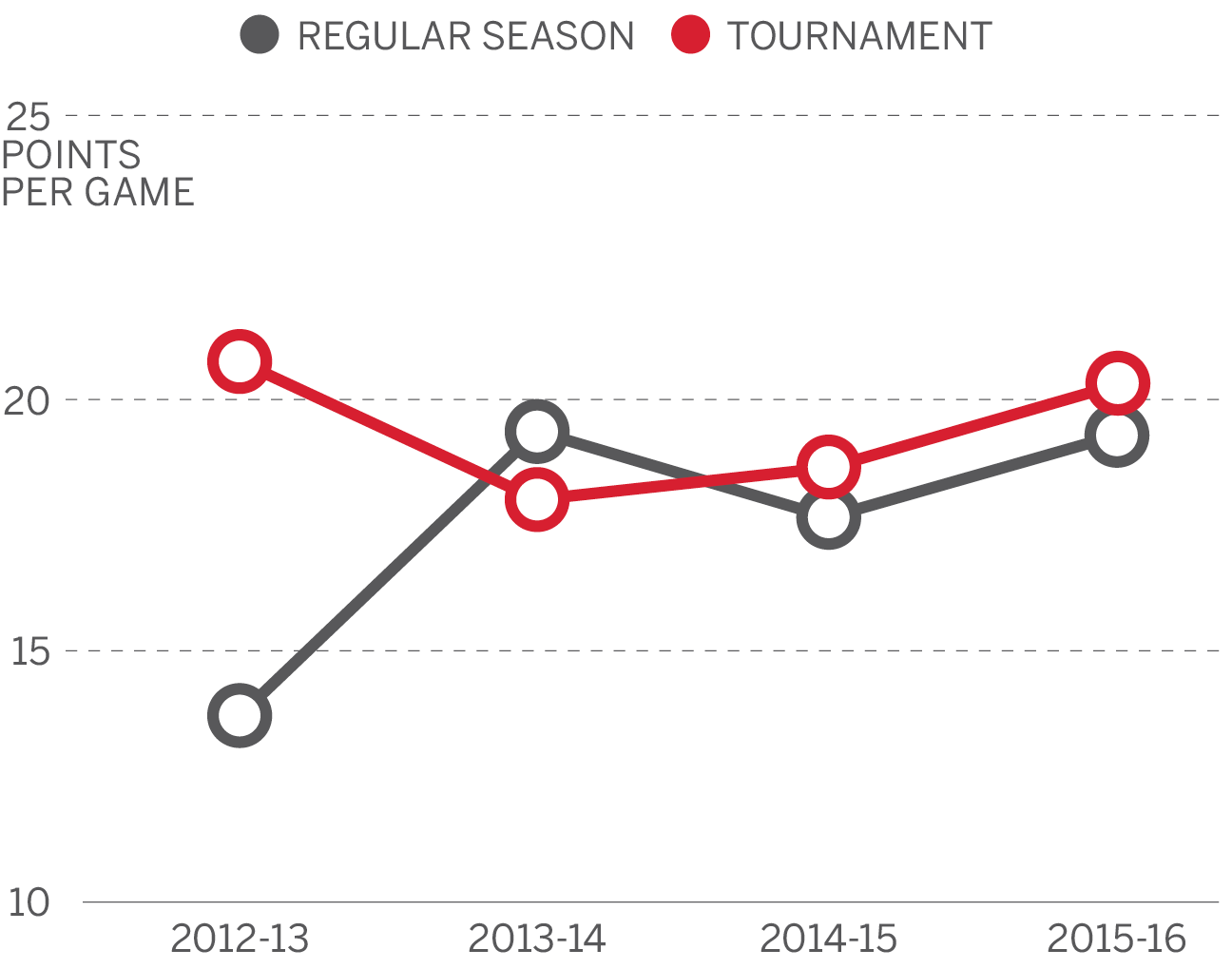 Rebounds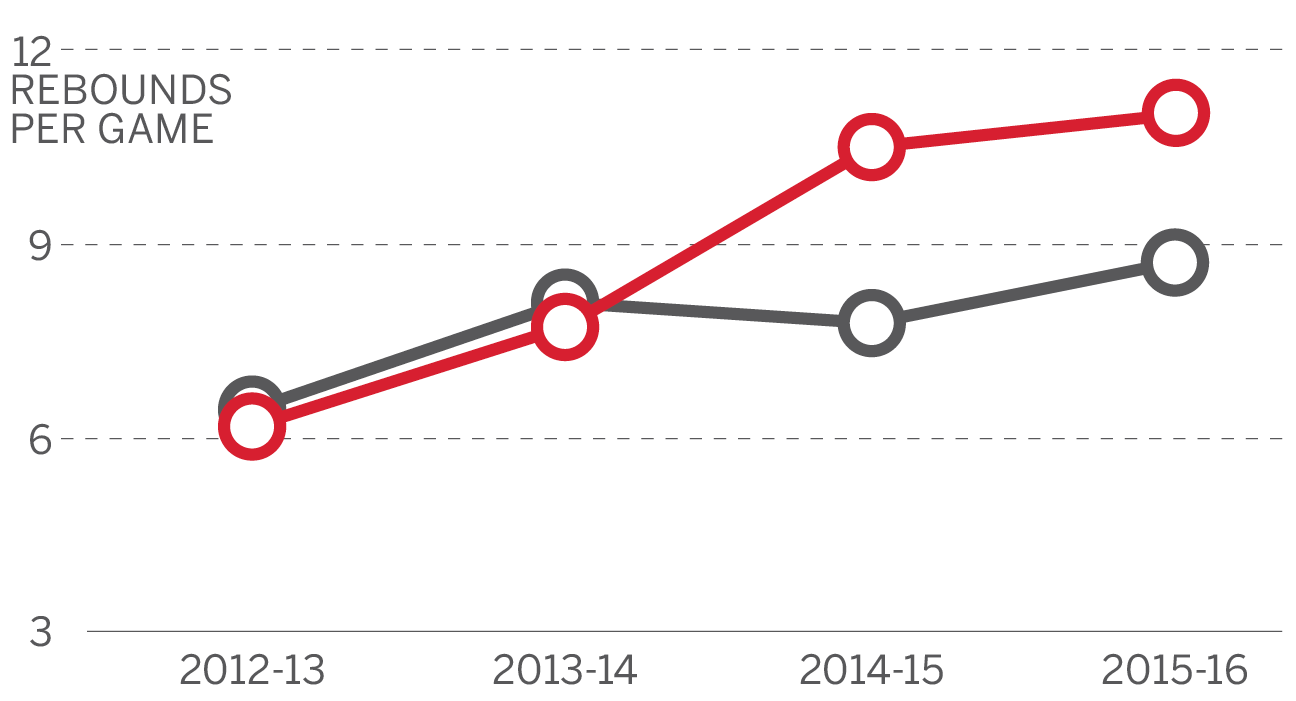 Field Goal Percentage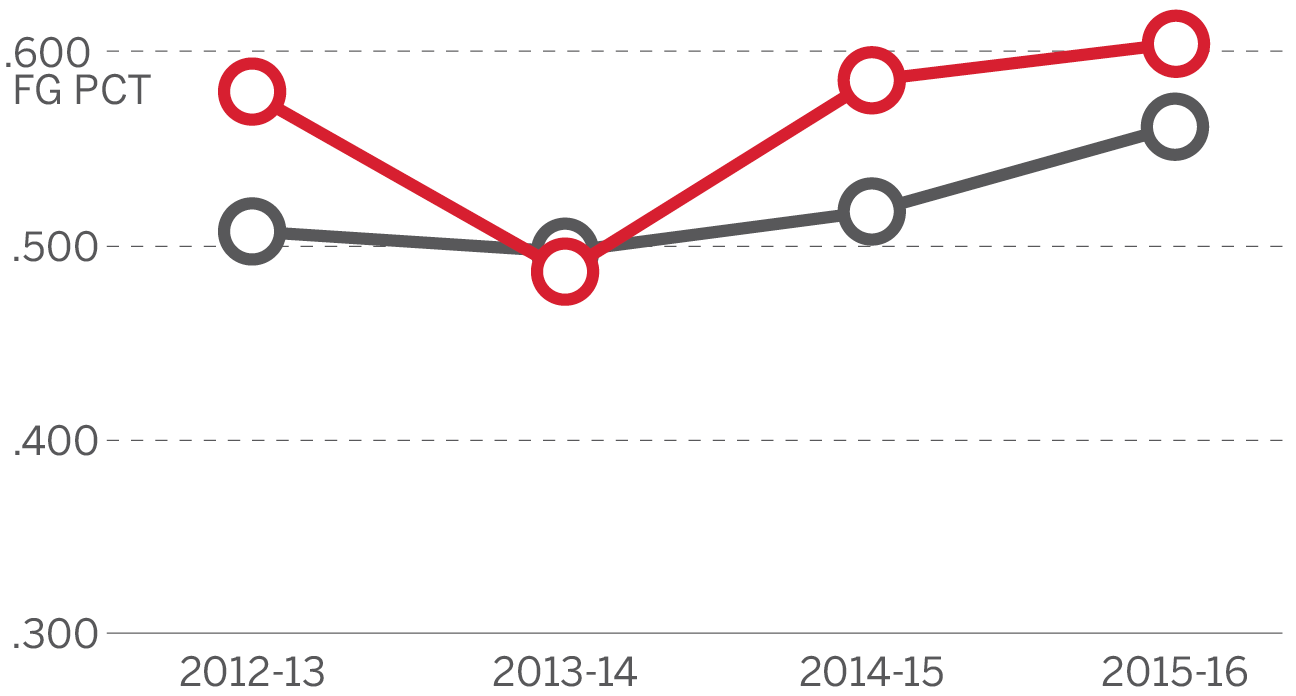 ---
They recruit top players -- and make them better
ESPN W Top 100 recruits signed by UConn, last 10 years

Most McDonald's All Americans by program

---
They listen to Geno.
Geno Auriemma wins last 10 years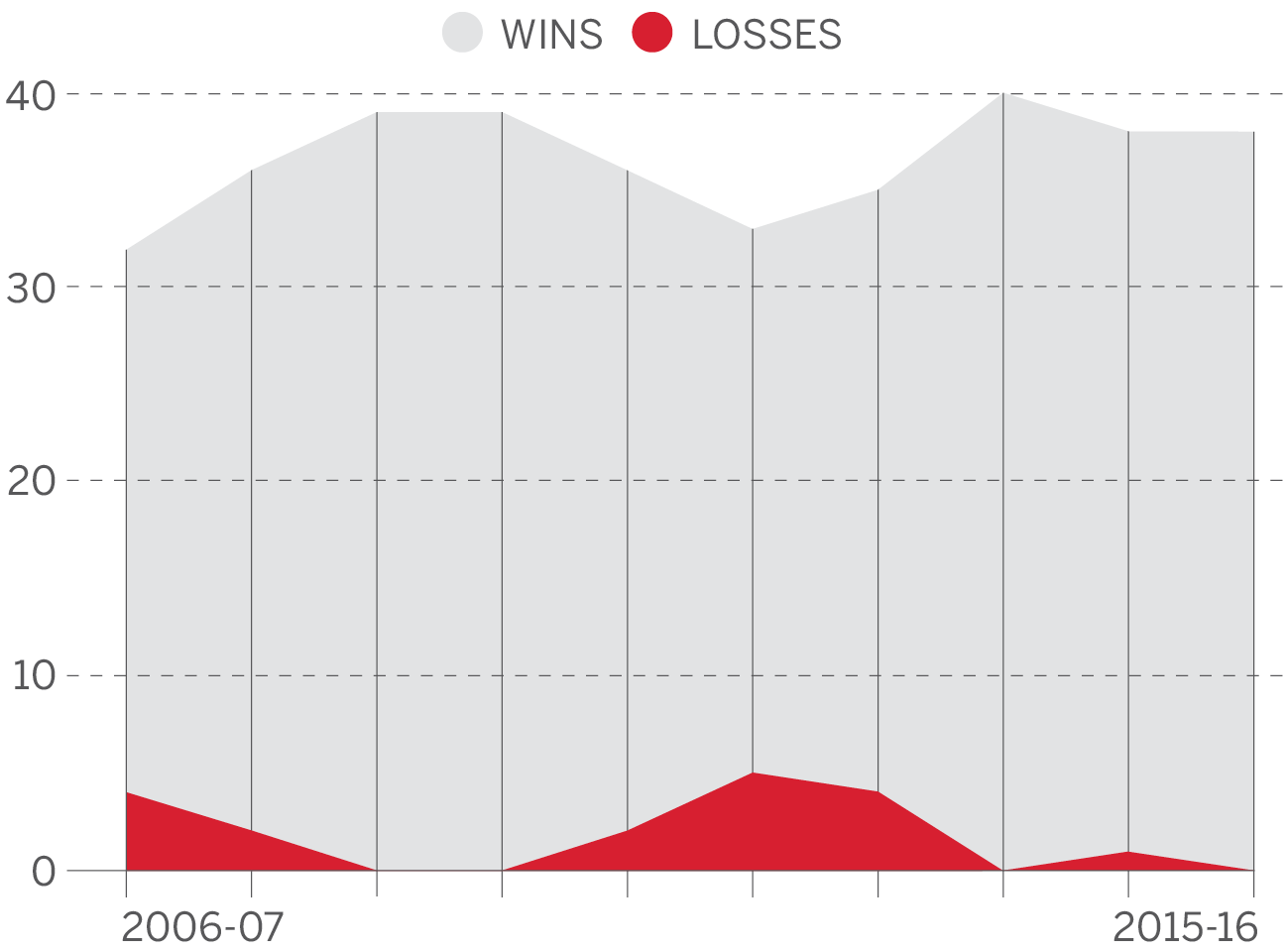 ---