Gifts For Golfers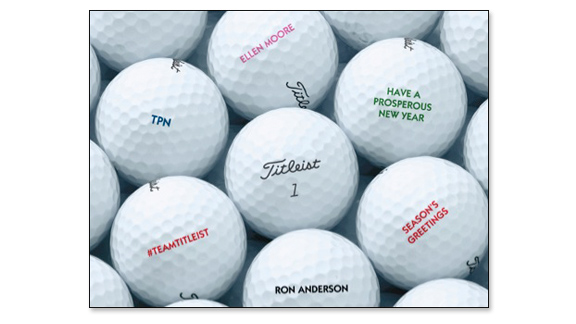 Titleist Golf Balls

Let's start with the most basic, easy, and most overlooked great gifts you can give a golfer: Golf balls! Golfers buying golf balls are like guys buying razor blades; when you have to do it, it feels like pulling off a Band-Aid slowly.
There's a free personalization promo running thru the end of 2013 and you dont have to order the most expensive Pro-V1 or Pro-V1x. The NXT models, Velocity, and DT SoLo versions can be personalized as well.
The best part is you only have to order one dozen, you can have your high school baseball jersey number (mine's 34), and they have print colors!
Prices vary
www.titleist.com