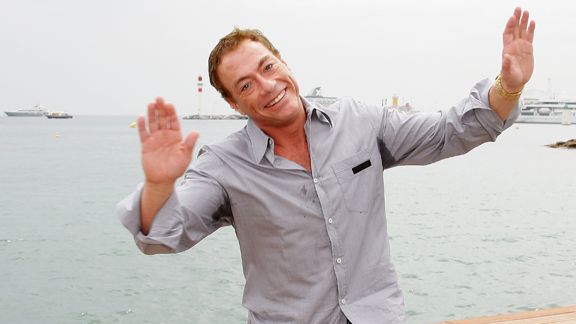 Francois Durand/Getty Images
Jean-Claude Van Damme might be 49 and not so fresh off hit films "Blood Sport" and "Kickboxer" but that doesn't mean he's washed up. It signals the beginning of the Belgian's second career.
"It's the first time in history a guy at 50 will go for a real fight in Macau [China],'" Van Damme told gathered media at a news conference in the Ukraine last week. "It's kind of dangerous, but life is short."
If he's serious, it's about to get much shorter. Van Damme says he intends to fight Somluck Kamsing, a Thai boxer with 300-plus bouts to his credit (this according to Van Damme). Kamsing is only 37 years old: According to Wikipedia, he won gold as a featherweight boxer in the 1996 Olympic Games.
The hook to all of this? A reality show of course.