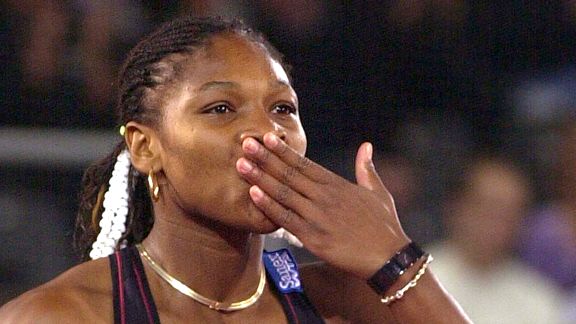 AP Photo/Fabian Bimmer"No one likes getting their nails done more than I do," Serena Williams wrote in her blog.
If this whole tennis thing doesn't pan out, Serena Williams has quite a career backup plan.
Buffing hands and feet.
In between winning Grand Slam events, Williams is going to be completing the required 240 hours of "coursework" to become a certified nail technician in Florida, according to her blog on Global Grind.
"No one likes getting their nails done more than I do," Williams wrote in her blog. "As a matter of fact I go every four days to get a manicure and every seven days for a pedicure. So, I had a brilliant idea to get certified to be a nail tech."
What's next -- Kobe Bryant learning to be a barber?
Rafael Nadal as the next Zohan?
If you read Williams' blog, it's clear that she's taking her new craft seriously. She wrote that she purchased a new Hello Kitty backpack -- I guess a Trapper Keeper wasn't available -- to hold her school supplies. She even posted photos of herself dressed in blue scrubs and giving someone a French pedicure.
"I've never done French, but I was determined to not butcher it," Williams wrote. "Luckily, thanks to my weekly pedicures I took my time and it came out great."
Nice to know Williams is doing her part not to think post-tennis.