With the hoopla over Tiger Woods returning to golf at the Masters this week, a question remains: who will receive the draw to play with him in the first two rounds?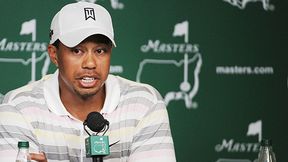 AP Photo/Harry HowWho will be paired with Tiger Woods this week?
Conventional wisdom suggests Tiger will be grouped with someone like Steve Stricker, the world's No. 2 ranked golfer who was teamed up with Tiger during last fall's President Cup matches. Of course, there's veteran Mark O'Meara, an old pal and former neighbor of Tiger's, who played nine holes with him on Sunday. Others who could be paired include friends Stewart Cink and Jim Furyk.
But let's play a more fun game -- what pairings would be the worst nightmares for Tiger?
• Phil Mickelson and Y.E. Yang: Phil recently said he would "love" to be paired with Tiger. Of course he would. Because the proportion of fans supporting Phil over Tiger would be almost embarrassing. When the two were paired together in the final round last year, the gallery overwhelmingly favored Phil -- and that was pre-scandal. Then you have the last major Tiger played, the PGA Championship, where Yang did the unthinkable, coming from behind to take down Tiger. If Tiger has to play with people who have beat him in the past, he probably doesn't want one he can't talk to and one he won't talk to.
• Tom Watson and Ernie Els: Watson, the eight-time major champion, hasn't minced words when asked about Tiger. A few months ago, he suggested Tiger "show some humility" and "clean up his act" on the golf course. Tiger would probably be more likely to show Watson his rear end -- when he walks 50 yards ahead of him on every drive. Meanwhile, back in February after Tiger announced he would give his statement the week of the Accenture Match Play Championship, Els called him "selfish." To watch the two interact with Tiger on the first tee would certainly be an awkward moment.
• Bernhard Langer and Davis Love III: Both would spend the entire rounds preaching to Tiger. In a recent interview, Langer said if he were sitting with Tiger, he would ask him to look into the Christian faith. "I don't know if Buddha will forgive him his sins," he said. "I know Jesus will." Similar story with Davis Love, who said the first question he will ask Tiger is "Will you come with us to Bible studies on Wednesdays?" Not exactly sure these conversations would end well.
It's going to be great theatre.