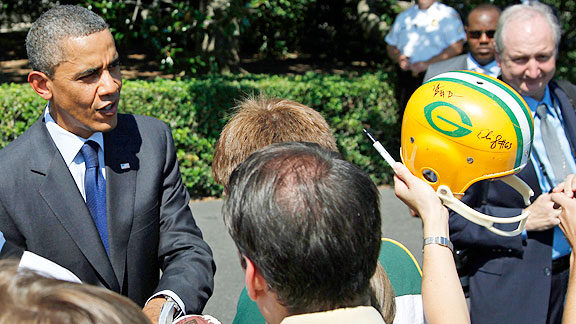 AP Photo/Carolyn KasterEven President Barack Obama is ready for the start of football season.
"To err is human," although the only time you hear that is right after someone fouled up. But not to worry, President Obama, you proved that you know "when to fold 'em" as you changed the start of your speech to Congress to 7 p.m. Thursday -- well before America embraces the return of the NFL to our TV sets.
Can't blame the president if he feels he was set up by those devious Republican congressmen. He was supposed to speak to Congress on Wednesday but was asked to change his time to avoid a conflict with a debate by Republican presidential candidates. So he did and then somebody in the White House must have said, "Say, what time is kickoff Thursday between Green Bay and New Orleans?"
Oops.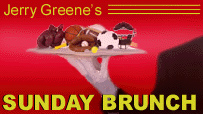 But if President Obama would like some advice from me (and why wouldn't he, considering some of the advice he gets already?), he could turn this into a triumph. How? Schedule his speech at halftime!
The NFL ignores halftimes anyway. Surely he'd be as entertaining as the Black Eyed Peas were during Super Bowl XLV although he probably wouldn't be as much fun as the "wardrobe malfunction."
And if he ran a little long, three words: "Picture in picture."
Probably too late to make that change, however, so he's stuck with his 7 p.m. start Thursday. But President Obama still can connect with the American public as long as he closes his speech with the words we want to hear:
"Are you ready for some football?!"