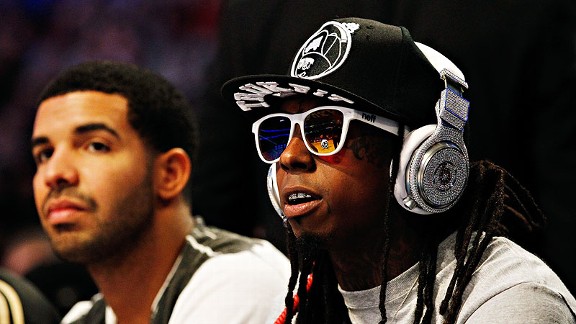 Ronald Martinez/Getty ImagesThere's nothing like listening to the radio broadcast through $1 million, noise-canceling speakers.
A million dollars isn't cool. You know what's cool? Wearing Beats by Dr. Dre worth a million dollars.
That's what rapper Lil Wayne did at Sunday night's NBA All-Star Game, sporting the diamond-studded headphones -- which were also worn by LMFAO's SkyBlu during the Super Bowl halftime show -- as the West beat the East.
Oh, and Lil Wayne didn't mind celebrating a bit with Kevin Durant -- high-priced headwear or no.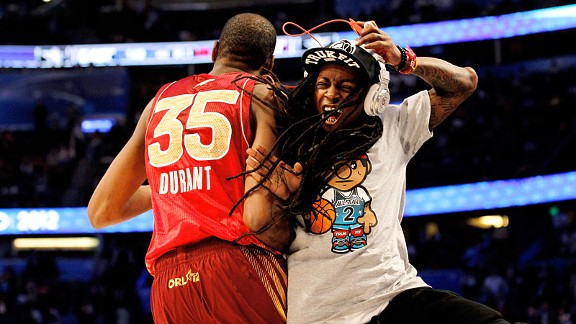 Ronald Martinez/Getty Images"Hey, Lil Wayne, can I have those headphones as an award for winning All-Star Game MVP?"