Commentary
NFL players should accept progress
Though commissioner Roger Goodell just led a collective-bargaining negotiation that resulted in NFL players being showered with money and benefits, according to Steelers Pro Bowl linebacker James Harrison, Goodell is "a crook" and "the devil." According to Falcons defensive end Ray Edwards, NFL players feel Goodell "treats us unfairly." Harrison said of Goodell, "I hate him and will never respect him." Similar outpourings of love and affection have come from other players.
One thing going on is that Goodell is the guy who imposes fines. Some players think of themselves as gladiators who should be allowed to do as they please in an arena of combat. Some feel it is double-talk for NFL management to impose fines for exactly the types of hits that coaches encourage. Some think there is such a thin line between clean and dirty play, practically anything could be fined except running out of bounds. Some just don't like to pay fines.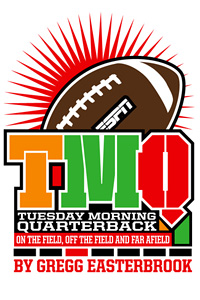 But there's a larger issue. Edwards complained of Goodell, "He came in trying to change the whole game around … I guess that's where a lot of the hatred comes from." Harrison says Goodell should leave the NFL and start "a flag football league." The assumption is that the kind of football that involves vicious hits -- the kind Harrison, Edwards and thousands of others grew up playing -- is the correct form. Changes would spoil the game.
So should touchdowns count for four points while a field goal is five points? Should face masks be banned, and the forward pass be illegal? Should clothesline hits and head slaps be allowed? Should the NFL have only eight teams? Water be forbidden during practice? All these were considered the "correct" forms of football at various years in the past.
Or how about if James Harrison were paid $260 per game? Converted to today's dollars, that's how much was made by John Brallier, the first professional football player. How about if the league maximum bonus were $2.8 million? That's how much Joe Namath, football's first megabucks man, earned in 1964, again stated in today's dollars. Both those sums were once considered "correct." In 1964, traditionalist NFL players thought a pretty boy making $2.8 million would ruin the game.
Instead, the forward pass, the six-point touchdown, expansion, celebrity players -- all turned out to make professional football more popular. All raised ratings and ticket sales, making it possible, today, for NFL players to enjoy gigantic bonus checks and public respect. The game evolved from its flying-wedge origins to a contest of speed and artistry. Responding to the times made football a business success.
A similar transition is happening today with the rule changes and enforcement decisions spearheaded by Goodell. Football will always be a fierce sport, but most viewers and ticket-buyers don't want to see helmet-to-helmet hits that cause players to drop to the ground, motionless. Dads don't want to take their sons to games where that happens; moms (and increasingly dads) don't want their boys to play a sport where that happens. So football must evolve again. Strict enforcement of the unnecessary roughness rule; advanced helmets; medical supervision of practices; ejection of players for flagrant penalties. Things must change to keep football popular and profitable. Don't be mad at Roger Goodell for being the messenger.
Besides, football rules, like all sports rules, fundamentally are subjective. There's no metaphysical reason it should take 10 yards to gain a new set of downs, rather than 11 or 9. Moses on Mount Sinai was not told by God that linebackers should be allowed to launch themselves into defenseless receivers. The rules are whatever the sponsoring organization says they are.
Of course, many NFL players grew up in a system in which coaches have been screaming at them, since middle school, to try to hurt their opponents. But lots of people were brought up with adults screaming stupid ideas at them -- racism, sexism, jingoism. Many players have been taught that the ability to survive a Darwinian sporting event where you're surrounded by people trying to harm you is proof of machismo. People have been taught lots of stupid concepts; we try to evolve beyond such things. Football will always be a tough game but need not be a vicious game. The sport can stay hard-hitting but be reformed to improve safety. This is in football's long-term interest.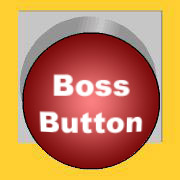 If Harrison, Edwards and others don't like the new rules emphasis, nothing stops them from forming their own league with whatever rules they please. But then they'd be responsible for getting the stadia and selling the tickets and arranging the advertising. If they want somebody else to be responsible for that, then play by the rules the sponsor lays down. Being an NFL player is a privilege, not a right. Want the privilege? Abide by the rules.
In other news, I'm back and I'm bad! Well, I'm back. Tuesday Morning Quarterback resumes, running weekly until the Tuesday after the Super Bowl. Readers can follow TMQ on Twitter for an announcement of when each new TMQ posts. That's all I tweet, I will spare you my thought-ettes.
Now, Tuesday Morning Quarterback's annual review of offseason lowlights:
Sign of the Apocalypse No. 1: In 2010, Treasury Secretary Timothy Geithner said there was "no chance" Treasury bills would lose their AAA rating. Treasury bills just lost their AAA rating.
But Then, People Want What Apple's Selling: On July 29, Apple had more cash on hand than the United States government.
Sign of the Apocalypse No. 2: Many readers, including Maggie Millen of London, noted that two swank British department stores put up Christmas displays in July: "Harrods and Selfridges have opened their Yuletide sections, both saying it was the earliest they put winter products on display. Harrods has positioned an ice rink on the roof of its shop in Knightsbridge. Selfridges is letting customers make their own Christmas trees. Harrods has produced a dozen different festive-themed ice cream flavours, including mince pie, mulled wine and Brussels sprouts." Brussels sprouts ice cream in summer -- now that gets me in the mood for Christmas.
It Was That Bad? The "Wonder Woman" remake starring Adrianne Palicki was cancelled by NBC before that first episode aired. Maybe the show should have been called "Law & Order: Lasso of Truth."
I Want a Bert Easterbrook Action Figure: Bert Easterbrook, perhaps a distant relation, became a manly-man hero during the Vancouver hockey riot.
Maybe Her Action Figure Wrote the Emails: The state of Alaska released "more than 24,000 printed pages of e-mails that Sarah Palin sent as governor," covering only the first half of her brief tenure. Since she was governor for 942 days, half of which is 471, this equates to 50 printed pages of email per day, including Sundays and holidays. When did Palin have time to govern?
What the 21st Century Considers Art: The New York Times Arts page declared Anna Paquin had "matured as an actress" by playing a telepath obsessed with vampire sex on the HBO series "True Blood." Previously, Paquin played a super-powered mutant in the X-Men movies. Why didn't Colleen Dewhurst ever "mature" from playing mutants to playing telepaths who have sex with vampires? The reporter for the Times' Arts page -- the Arts page! -- observed of Paquin's character, Sookie, "I felt like the story line in Season 3 where Sookie went undercover in the werewolf bar was a turning point for you and for the character." Such a shame Anne Bancroft never got to portray a telepath who went undercover in a werewolf bar.
Maynard Hill, 1926-2011: Hill was the greatest name ever in model airplane construction. Hill built miniature radio-controlled planes that reached 27,000 feet and 150 mph, and was first to fly a miniature radio-controlled plane across the Atlantic Ocean -- achieving this at the age of 77, on his 25th try!
But If There Is the Slightest Error on Your Return... The IRS admitted 133 of its employees had broken tax laws.
Hash-Tagged Be Thy Name: Pope Benedict XVI posted comments on Twitter. Here is the Vatican's Twitter account.
J.J. Barea, Candidate for TMQ Person of the Year: His NBA Finals wheeze-out shows it is no longer realistic to view LeBron James as a peer to Kobe Bryant, Michael Jordan, Larry Bird or Magic Johnson. James vanished in fourth quarter after fourth quarter. Great athletes own the fourth quarter. In Game 6, Miami was minus-24 with James on the floor, compared with Dallas at plus-18 when Brian Cardinal was playing. That's right: In the deciding contest of the 2011 NBA season, Brian Cardinal outperformed LeBron James.
What was important about the series is that team basketball defeated AAU basketball. The Mavericks performed as a team, while the Heat performed like a collection of marketing strategies. Inspired by the undrafted J.J. Barea, Dallas focused on teamwork, and the AAU-style Heat were vanquished.
In the closing minutes of the sixth game, the Heat allowed four offensive rebounds, all followed by Dallas baskets, including an offensive rebound by Barea, shortest player on the floor. Had Miami simply gotten those rebounds, the outcome might have been different. In team basketball, rebounding is critical; in AAU basketball, rebounding is somebody else's job. In the fourth quarter, when Barea cut down the Miami lane, no one bothered to rotate to oppose him. In team basketball, rotating is critical; in AAU basketball, rotating is somebody else's job. Trailing by 13 points with 19 seconds remaining, Miami coach Erik Spoelstra called timeout. Was that some sort of practical joke?
Beyond watching Dallas beat the overrated Heat, the other pleasure of the NBA Finals was the pairing of Dallas and Miami dance teams. Sports fans had just suffered through a Super Bowl with no cheerleaders on either side. The glamorous, scantily clad Heat and Mavericks dancers made up for that.
Concussion Watch: Reader Alexander Chester of Bronx, N.Y., notes the NFL's "The 2010 Season in Six Minutes" highlight film features four helmet-to-helmet hits and three instances of players with helmets flying off. The hits and flying helmets are lauded as great action.
Readers, including Debbie Smith of Minneapolis, noted "Madden 2012" will have realistic concussion results, while refusing to allow helmet-to-helmet hits. Is the video game firm Electronic Arts taking a more proactive stance on concussion safety than the NFL? See an upcoming TMQ on a little-noticed NFL new idea to reduce concussions.
Murdoch Overtakes Voldemort as No. 1 British Creepazoid: Normally there are tears when a newspaper closes. Everyone cheered when Rupert Murdoch's News of the World shut down after admitting hacking into cell messages of murder victims. The Rocky Mountain News, whose 2009 closing did bring tears, still maintains its goodbye -- click on the left to see the elegant final front page. The faster all trace of the odious News of the World vanishes from cyberspace, the better. The Wall Street Journal, owned by Murdoch's News Corporation, included this amazing sentence in an article on the scandal: "A spokeswoman declined to make News Corporation executives available for interviews." News Corporation itself doesn't trust News Corporation publications!
Two days after the phone-hacking scandal broke, Murdoch denied everything, calling the allegations "deplorable." Eleven days after the scandal started, Murdoch said the charges were "total lies." On Day 13, as arrests of News Corporation officials began, Murdock, referring to himself as "we," did an about-face and declared, "We are sorry for the serious wrongdoing that occurred." So Murdoch's initial move was to denounce his accusers, then his next move was to stonewall; only when forced did he come clean. This man runs newspapers and a television news channel -- yet by his own words is dishonest.
Murdoch Bonus No. 1: News Corporation badly bungled the public-relations aspect of the scandal. Public relations was bungled though News Corp. is A COMMUNICATIONS COMPANY. Murdoch Bonus No. 2: Just after she was arrested, British police found a laptop and some company files in a trash bin next to the home of News Corp. executive Rebekah Brooks. Brooks is A TABLOID EDITOR -- the kind of person who assigns reporters to paw through the trash of her newspapers' targets.
Another Reason to Trust Government: The headquarters of FERC was closed for three days because of a power failure. FERC is the federal agency responsible for ensuring reliable electric power.
Now Jackson Has Time to Compile an Enemies List: Announcing his retirement, Phil Jackson declared, "As Richard Nixon said, you won't have me to kick around anymore." Nixon said this in 1962, six years before he was elected president. How long until Jackson comes back?
All The NCAA's Men: Last year, TMQ derided the NCAA for its "money in the bank" approach to violations -- wait 'til players and coaches have appeared in big games and the money is safely in the bank, then announce sanctions. I urged that NCAA decision-making be seen through the Woodstein lens of "follow the money."
Ohio State's Jim Tressel and Terrelle Pryor, cleared by the NCAA for the Sugar Bowl, later were forced to resign (Tressel) and suspended (Pryor) for violations the NCAA knew about prior to the Sugar Bowl. BCS games are among the biggest revenue events in collegiate athletics, so the NCAA waited until the money was in the bank.
Tressel admitted he was warned that OSU players were breaking NCAA rules, but said he did nothing because he "couldn't think of who" to report this to. Ohio State has a six-person NCAA compliance office. It took me 45 seconds to get the names and phone numbers. Surely the associate athletic director for compliance sits within walking distance of Tressel's office. With a straight face, Tressel claimed he didn't know whom to tell about a compliance issue.
After the scandal broke, Ohio State announced it was voluntarily "vacating" all 2010 football victories. Yet open the new 2011 Buckeyes football media guide and the games are listed as wins.
As for OSU President Gordon Gee, who receives $1.8 million a year to run a taxpayer-subsidized public university, he joked that he couldn't fire Tressel, but Tressel might fire him. Har har! Seth Wickersham of ESPN The Magazine (Published on Earth: The Planet) details the joke. The leading concern about Ohio State as an institution is that academics kisses the feet of the athletic department. Gee all but made this official.
Gee seemed to stand for the school's integrity when he announced Tressel had resigned and would be fined $250,000. Later, Gee quietly changed Tressel's resignation to a retirement, qualifying him for taxpayer-subsidized state benefits, waived the fine, and awarded Tressel about $50,000 in severance. So when the president of OSU makes a public announcement, he may or may not be telling the truth. That's some example Ohio State is setting.
Defending the program as Tressel departed, Gee wrote, "Ohio State's football team ranked first in academic performance among the nation's top 25 teams." Melinda Church of Gee's office told me he was citing this NCAA Public Recognition Award: under Sport, click "Football FBS," then "Display All." But the award is not for "academic performance." The award is for improvement as measured by the NCAA's Academic Progress Rate -- that is, for raising a previous score. Gee changed academic "progress" to academic "performance." Misrepresenting the content of a cited source is a big sin in academia -- but apparently doesn't bother the president of Ohio State.
Maggie Severns of the New America Foundation, who compiles its annual Academic BCS ranking, told TMQ, "The APR figure which Ohio State cites is not rigorous. It measures only whether players stay enrolled in college and are eligible to play. The APR does not reflect grades or graduation rates of players. In 2009, Ohio State graduated only 49 percent of black football players. One would hope to see something better from a university claiming top academic performance." The irony is that last season OSU did well in New America's ranking, finishing fourth among colleges that reached BCS bowls. That's good. But nowhere that I could find, nor that Gee's office could identify, was OSU football "ranked first in academic performance" as Gordon Gee claimed.
After Tressel was tossed overboard, sports media outlets including ESPN and The Associated Press published sharply worded anti-Buckeyes commentary. Sports Illustrated declared, "Ohio State's disgraced ex-coach, once viewed as a model of probity, led a program rife with alleged rules violations dating back to 2002." When Tressel held the reins, ESPN, Sports Illustrated and other sports media praised him; once he was down, they kicked him. If Tressel's program was "rife" with problems since 2002, how come sportswriters and sportscasters didn't notice until the ax had fallen?
The NCAA for its part is poised to make the APR system somewhat less lax -- but only to the extent that colleges must graduate 50 percent of their athletes in order to qualify for football bowl games and basketball tournaments. That the NCAA's ambitious goal is 50 percent graduation of athletes tells you how deeply fouled up the situation is.
Polly Want an Armageddon: Are cute, colorful parakeets a harbinger of the end of the world?
Unified Field Theory of Creep: John Daingerfield of Union, N.J., notes Retailing Today lamented the slow pace of back-to-school shopping -- making this complaint in June. Jim Shomper of Philadelphia reports, "On July 17th, Target began running 'Back to School' TV ads in the Philadelphia market."
Bonnie Mitchell of Rollingwood, Texas, was among many to note that during the deciding Game 6 of the NBA Finals, viewers were asked to text their vote for player of the game. They were asked this at the start of the third quarter. John Herzog of Lindon, Utah, trumps her by reporting he attended an Arena League game pitting the Utah Blaze against the San Jose Sabercats. Spectators were asked to vote for the play of the game -- in the second quarter.
The Official Wife of TMQ reports the Land's End back-to-school catalog arrived at our house on June 15 -- a week before solstice and the start of summer. Cassie Benner of Telluride, Colo., reports that on July 12, less than halfway through summer, she received the L.L. Bean Fall 2011 catalog, whose cover was a hunting dog amidst falling autumn leaves.
Beware of Deadly Carrot Juice: At least 50 Europeans were killed by organic bean sprouts they'd eaten for their health.
Offseason Football-Like Substance: In the Arena League, the Kansas City Command defeated the Dallas Vigilantes 53-48, despite zero yards rushing. The Jacksonville Sharks beat the Orlando Predators 68-67 in a game that featured more touchdowns (20) than rush attempts (13).
In the Southern Indoor Football League, the Erie Explosion defeated the Fayetteville Force 138-0. Erie put up 138 points despite just 154 yards of offense, recording nine turnovers returned for touchdowns. Erie also defeated the Trenton Steel 90-79 in a game that featured 758 combined yards passing and 19 combined yards rushing. Then in the SIFL playoffs, Erie lost 68-43 to the Albany Panthers, suggesting Albany would have beaten Fayetteville by 163 points. Here are the Erie Explosion cheerleaders, the Erie-Sistables.
Where Were the Real Media? Football columns are unlikely to be your best source of science and environment news. But after this spring's rash of awful tornadoes, it seems well to point out that in 2009, TMQ contained a lengthy item warning that increasing tornado incidence is being overlooked.
Bleak House Versus the Defense Budget: The Supreme Court decided to allow defense contractors to continue 20-year-old lawsuits over the 1991 demise of the A-12, an attack jet that was cancelled because, according to The Associated Press, the project was "was more than 18 months behind schedule and $1 billion over budget." Only 18 months behind schedule and $1 billion over budget -- today that program would win management awards! The Pentagon's current attack jet project, the F-35, is nearly a decade behind schedule and more than $150 billion over budget.
China Rumored to Be Developing Pumpkins of Mass Destruction: You can't make this kind of thing up.
Standard & Poor's Call for U.S. Debt to be Reduced by 10 Quintillion Zimbabwean Dollars: In Zimbabwe this winter, the country's 100 trillion-dollar bill was trading for about $5 US. This means that expressed in Zimbabwean currency, the United States national debt is 240 septillion dollars.
Headline of the Offseason No. 1: CHARLIE SHEEN WAVES MACHETE ON ROOFTOP. Actual Associated Press headline. A previous TMQ noted the absurdity of Sheen receiving a stopped-traffic taxpayer-funded police escort to a private event for his personal profit. In a rare example of government accountability, the Washington, D.C. police official who approved the escort was demoted.
Headline of the Offseason No. 2: PORTUGAL AGREES TO ACCEPT $116 BILLION BAILOUT. We Portuguese have given the matter thought and agree to allow German, French and Scandinavian taxpayers to sacrifice in order to hand us a gift of $116 billion. What, there are conditions? How dare you!
The '60s Blamed For Rainy Days, Barking Dogs: People under age 30 are sick of hearing the 1960s get too much credit, and those who lived through that decade are sick of hearing the 1960s assigned too much blame. This takes the cake for blame-the-1960s: In May, a study commissioned by the U.S. Conference of Catholic Bishops blamed that decade's culture for sexual abuse of children by priests, saying "increased deviance of society" during the 1960s turned priests into pedophiles.
Set aside the question of how, exactly, rock music and off-Broadway shows could cause pedophilia. Suppose the Conference of Catholic Bishops is right and the 1960s are to blame. That doesn't say much for Christianity! The bishops' study posits that religious convictions of priests are so weak their entire moral codes could be destroyed by actions as trivial as reading newsmagazine articles about free love. Priests believed Janis Joplin instead of Jesus Christ? As a churchgoing Christian, this shakes my faith.
Local Governments Could Solve Budget Problems by Auctioning Off Ticket Fixing: While the Washington, D.C. area was reeling under local-government scandals, including many top officials of a county headed to jail for corruption, New York City had a ticket-fixing scandal.
New Yorkers paid bribes up to $500 to fix $100 tickets. This appears to make no sense -- until the economics of the traffic ticket are considered. Most of the pain is not the fine, but the cost of increased auto insurance. A $100 ticket for running a red light can add $1,000 annually to an insurance bill, and the cost repeats year after year. This is one reason speed traps are such a cynical way for local government to raise money -- drivers get hit with thousands of dollars in insurance costs so a local government can pick up an extra $100 to spend.
TMQ Likes Mini-Golf Courses With Pirate Ships and Dragons: Rick Baird of Charlotte, N.C., hit 18 consecutive holes-in-one in a Putt-Putt tournament, becoming the third person ever to play a perfect round of golf. Baird's opponent hit only 14 holes-in-one.
If the Movie Had Predicted Arnold Schwarzenegger Would Become Governor of California, Audiences Would Have Laughed: April 19, 2011, passed without incident. This is the day when, according to the 1991 movie "Terminator 2," "Skynet became self-aware and began the destruction of humanity."
End of World Postponed Due to Technical Difficulties: May 21, 2011, passed without incident. This was the day predicted by extremist evangelicals for Armageddon. The crackpot behind the prediction declared he had a "really tough weekend" when billions of people did not perish in flaming agony. Our hearts go out to him!
Supposedly, hidden messages in scripture said the end of days would commence on May 21, 2011. There is a long-standing tradition of persons who range from earnest believers to fast-buck artists claiming to have found within the Bible encrypted instructions, mystic dates and magic numbers.
Wouldn't the plain-words meaning of scripture come first? The Bible contains several covenants between God and humanity. At Genesis 9:11, God says, "I establish my covenant with you, that never again shall all flesh be cut off by the waters of a flood, and never again shall there be a flood to destroy the earth." Another covenant comes through the prophet Isaiah, who declares, "My steadfast love shall not depart from you and my covenant of peace shall not be removed, says the Lord." (Isaiah 54: 9-10). Another comes from the prophet Jeremiah, who, speaking for the divine, declares of men and women, "I will make an everlasting covenant with them, never to draw back from doing good to them." (Jeremiah 32:40.)
In plain words, God promises not to destroy the Earth, that a divine covenant of peace "shall not be removed," and "never" to stop trying to help humanity. Yet people insist on claiming scripture contains encrypted messages of doomsday. What part of "never" don't you understand? The Book of Revelation does depict an apocalypse. Scholars and theologians have argued for centuries whether Revelation is prophecy or symbolism. Since Revelation declares in its first verse that what is described "must soon take place," and 1,900 years have passed, symbolism seems likely. Which takes us back to the plain-words reading of scripture.
Plus Supe Refused to Provide Proof He Was Born on Krypton: Superman renounced his American citizenship.
"Mommy, What Was Television?" For the first time since stats on this point have been kept, the share of American homes with television sets declined -- from 99 percent in 2009, according to Nielsen, to 97 percent in 2010.
Sports Illustrated Swimsuit Issue Count: This year's babe-a-thon offered (counting only magazine content, not advertising) 120 pictures of models in bikinis, 18 topless models and six nude women, including one nude holding an oar, strategically placed. There were also 10 women wearing traditional one-piece swimsuits. How did that get past the photo editor?
S.I. Curse Lives: Jimmer Fredette was cover boy of the Sports Illustrated issue received by subscribers on March 24. That evening, BYU lost in the Sweet Sixteen as Fredette went 3-for-15 from beyond the arc.
Disclaimer of the Week: "Not for indoor use." Warning label on the bottle rockets I bought for Fourth of July. The fireworks display staged by this county club is visible from the school bleachers in my neighborhood, and watching is an annual summer treat. This summer the country club launched its fireworks on June 26 -- more than a week before the Fourth of July.
Did We Mention Oprah? Oprah Winfrey had a tearful farewell from television. She will never, ever appear on television again -- for a couple weeks. TMQ thinks her new Oprah Winfrey Network should be called Oprah Winfrey's Oprah Winfrey Network Starring Oprah Winfrey Presented by Oprah Winfrey. Already chairman of the board of the Oprah Winfrey Network, Oprah named herself CEO too. Surely after an exhaustive search!
Usually When Government Workers Sleep on the Job, No One Can Tell: Air traffic controllers were found asleep on late shifts in Washington, Miami and Reno.
Does Rupert Murdoch Run Northwestern Journalism School? David Protess, who did magnificent work of national significance at Northwestern University's journalism school, was forced to resign while John Lavine, the school's dean, who fabricated a quote and then lied about it, kept his job.
This Offseason's Literary Fraud: "60 Minutes" reported in April that the bestseller "Three Cups of Tea" by Greg Mortenson contains extensive fabrication presented as nonfiction, including the author's claims to have built, in Afghanistan and Pakistan, schools that don't exist. The book also recounts a harrowing story of the author being kidnapped by the Taliban -- which never happened. Books are more likely to sell if they contain amazing true stories. Some publishers don't ask if the amazing true stories are true, because they don't want to know; examples are here in last offseason's literary fraud item.
The incident serves to remind us of something important about the world of books: Though books are seen as the ultimate source of veracity, books are not fact-checked! Magazine articles are fact-checked; many newspaper stories are reviewed by researchers; much of what appears on ESPN.com is fact-checked. Most books are never fact-checked -- they stand on the author's say-so. Since the majority of authors are honest, usually this is not a problem. But always bear in mind, in most cases publishers do not attempt to determine if what they publish as "nonfiction" is true.
"60 Minutes" further alleged that the Central Asia Institute, founded by Mortenson to take donations inspired by his "true" story, spent $2.8 million to promote Mortenson's books, including private jets for his speaking engagements, then gave less than half that amount to build schools. Note the "Institute" tells where its money comes from but not where it goes.
Return This Stamp to Sender: The USPS issued a Statue of Liberty stamp that inadvertently depicts the fake Lady Liberty in Las Vegas rather than the real one in New York.
Hurry, the Dunkin Donuts Call of Duty Exxon Verizon School Bus Is Coming: A firm began selling advertising on the sides of school buses.
FNL Yields to Necessary Roughness: Before there were 500 channels, the "summer series" -- a show that ran in summertime because it failed to make the prime-time cut -- was a divertissement of television. The summer series could be awful or really clever. One of the greatest series ever -- "Police Squad!" -- was relegated to summer status after network executives failed to get the joke. (Everyone else did.)
Lately the summer series has made a comeback. This summer's best is the USA Network show "Necessary Roughness." The series is unrelated to the 1991 film, but like that movie, takes place in the football artificial universe. In "Necessary Roughness," it's always autumn, leaves are always turning, players are always taping their ankles, flashy nightclub parties are always starting and the bumbling New York Hawks are always desperate for a victory. The show is told from the perspective of a woman psychologist who provides cognitive therapy for the Hawks' egotistical-but-lovable stars. As everyone knows, pro football players spend their free time trying to get in touch with their feelings!
"Necessary Roughness" is clever, charming and entertaining, and the cast seems to be having fun, plain old fun being in short supply on the contemporary tube landscape. Football realism isn't a priority. The Hawks' grouchy-but-lovable coach exclaims, "We haven't made the playoffs in six years, we've got to win this game." If the Hawks hadn't made the playoffs in six years, the coach would already be out of a job.
"Yes and Only If My Own True Love Was Waitin'/With Bags of Cash at Beijing Airport": Bob Dylan performed in Beijing -- after allowing Communist Party commissars to strike all protest songs from his set list. This was the best parody of the offseason; bearing in mind that the federal budget does not, technically, count as a parody.
Wasn't There Some Kind of Football Lockout? For all the sturm und drang between the players and owners, the new collective bargaining agreement just isn't that different from the old one. At least the deal runs 10 years with no opt-out clause. For three of the last six years, football fans had to endure excruciating millionaire-versus-billionaire arguments about which side pays for the next round of champagne. Now we're spared that for a decade. Expect pro football to become even more popular as a result.
Besides the widely reported stipulations, the deal has many nice points. The minimum salary rises to $375,000 in 2011 and to $435,000 by 2015. This improves the situation for average players, since 45 percent of NFL athletes perform for the league minimum. Less hitting will be permitted in practice -- see more in next week's column. Former players now can keep their league health care plans for life, though must pay premiums. The new rookie wage scale makes first-round holdouts pointless. Players who retired before 1993 get an additional $60 million per year in pension benefits. The one term that seems a step backward is that a team's total bonus payments to undrafted free agents are now capped at $75,000 per season. TMQ thinks payments to undrafted players should rise.
When talks finally got serious, the union dropped its "show the books" demand -- previously, the NFLPA had insisted on audited financials for each team. In labor-management negotiations, unions often ask to see the books. This is a ploy -- all that matters is whether the offer is fair.
When the NFLPA was demanding to see the books, the sentiment among football types was that big-market owners -- Jerry Jones of Dallas, Bob McNair of Houston, Chainsaw Dan Snyder of Washington -- didn't want to reveal how much more they were making than the small-market clubs. TMQ thinks it was the other way around. Jones, McNair, Snyder and a few others want to be viewed as business geniuses, but knew if the books were opened, people would realize the Redskins, Cowboys and other big-city teams earn only somewhat more than small-city franchises. TMQ suspects the teams perceived as poorly managed, such as Cincinnati, generate roughly the same returns as the teams run by people who want to be lauded as business geniuses. The Cowboys surely have higher revenue than the Bengals -- but mainly because Dallas is so much larger than Cincinnati. That's the secret the Jerry Jones types wanted to keep -- that an NFL franchise is such a license to print money, almost anyone could run one.
Clang! Clang! Clang! In the men's college basketball championship, Butler missed 52 of 64 shots -- 1.3 misses per minute.
TMQ attended the Big East basketball tourney at Madison Square Garden, and was impressed by Kemba Walker, who led UConn to the Big East and then March Madness titles. Two months later in the NBA draft, Walker, a point guard, was chosen after point guards Kyrie Irving and Brandon Knight. Duke played better without Irving than with him, while Knight's Kentucky team faltered in the NCAA tournament despite being stacked with NBA-quality players. Word was that Walker slipped behind other point guards because he's only 6 feet tall. All Kemba Walker does is win basketball games! Dallas had just won the NBA championship starting the 5-11 J.J. Barea at point guard -- call up Kobe Bryant and ask him if Barea can play. NBA teams downgraded Walker because he's the same size as a player at the same position who just won the NBA title.
The Joke Was That You Had to Pay for Tickets: The 15-60 Cleveland Cavaliers played the 18-56 Washington Wizards -- on April Fool's Day.
In Another Timeline, "Source Code" Made Sense: In the big-budget sci-fi flick "Source Code," initially the hero thinks he is using a top-secret time travel device to alter history so a terrorist bomb does not destroy a train. That is: The hero believes he is trapped inside the 2006 Denzel Washington movie "Déjà Vu," which had the same premise, except Denzel was trying to alter history so a terrorist bomb does not destroy a ferry. Trapped inside a movie, forced to endlessly relive the same premise -- wait, that's what happens to the audience!
Then it turns out there is no time machine; the action is taking place in a super-advanced computer simulation. The bomb has already killed everyone on the train. The hero's mission is to figure out which passenger set the bomb. The hero succeeds in identifying the bad guy, who's arrested in the real world.
But the hero's mind is wandering around an environment projected by a computer. He could follow clues to the truth about the crime only if the computer already knew the truth about the crime. The computer would need to know the bad guy's identity from the start! Of course, then there would be no movie.
In an episode of "Star Trek Voyager," the character called "The Doctor" saves the day by inventing a weapon that can destroy sinister aliens described as the most technologically advanced race the Federation has encountered. But "The Doctor" wasn't some brilliant scientist, he was a holographic manifestation of Voyager's computer. His thinking came entirely from the mainframe -- which means a standard Federation computer already knew how to defeat the most technologically advanced species in the universe.
Back to "Source Code." At the end, the hero manipulates the simulation to create a new timeline in which the bomb is defused and the passengers, including the obligatory love interest, live happily ever after. The "create a new timeline" happy ending is rationalized in a rapid burst of mumbo-jumbo. Timelines almost surely do not exist -- there is the present, and nothing else. But if timelines do exist, "Source Code" asks us to believe that merely punching buttons on a computer program can create an entire universe, a completely new cosmos with another Earth with another 6 billion more people and another 100 billion galaxies, in which everything's the same except the guy and the girl walk away hand in hand instead of blowing up.
More Proof of the Decline of Western Civilization: ESPN broadcast 14 spring football events, airing the intrasquad scrimmages of Texas, Auburn, Clemson and other schools.
Subway Offers Double 104 Percent Meat: Numerous readers including Gretchen Carlsson of Stockholm, Sweden, wrote to note of a sausage advertised as made from "104 percent" meat.
TMQ Had Been Hoping for Bright Orange Turf in Tampa: NFL owners voted to ban any turf color other than green, heading off a Boise State-inspired move to team theme colors on the playing surface.
Maybe Syracuse Will Play on Orange: Syracuse University tried to trademark a color.
All Hollywood Ideas Come from One Central Premise Generator: The big-budget, alien-invasion "Battle: Los Angeles" brought together several action-movie cliches. One was that scenes occurred in the sewers, which were gigantic, with soaring ceilings and bright lighting. I was disappointed that in the sewers, the aliens did not bump into Batman, Jack Bauer and David Boreanaz as Angel. Another cliche was that the alien starcruisers were controlled by a single command ship -- as in "Independence Day," "Stargate Universe" and many others. Destroy the command vessel and the entire fleet ceases to function. If you were building a super-advanced interstellar attack fleet, would you make all ships dependent on the survival of a single ship?
In "Battle: Los Angeles," the aliens are invading Earth for our water. A scientist says, "Earth's water is unique -- there is no other planet with liquid water in the known universe." Seizing Earth's water was also the goal of the aliens in the original "V."
Water is among the most common substances in the cosmos! Water has already been detected on several distant worlds; comets are mainly water ice; there are watery black holes. The Oort Cloud on the boundary of our solar system contains hundreds of times more water than Earth's oceans. To get water, sinister aliens wouldn't need to stage invasions, much less don uncomfortable latex costumes. They could take all they wanted from the Oort Cloud -- which is already up in space. No need to blast your way onto Earth, then lift the water off the surface of a planet, then accelerate the water out of a star's gravity well.
Conservative Governor Wastes Taxpayers' Money: Huge numbers of readers including Charlotte Kayhill of Montclair, N.J., noted Jersey Gov. Chris Christie using a helicopter to make a personal trip to a son's baseball game. Topping off this blatant waste of tax dollars, after stepping from the aircraft, Christie "got into a black car with tinted windows that drove him 100 yards to the baseball field." Saints forbid a politician should walk 100 yards! Deep in a budget crisis, New Jersey is spending $62 million on new helicopters rationalized as "for homeland security," but employed in cases like this for the luxury of state officials. Christie revealed himself as just another hypocrite who thinks "government waste" is spending for other people, while unlimited tax money should be lavished on him personally.
Rather than apologize, Christie lashed out at those who complained. In politics, lashing out against free speech is an early warning sign of megalomania. Christie further declared "the alternative to helicopter use was to have his State Police speed him around as they did [former governor Jon] Corzine."
In 2007, Corzine was severely injured when his SUV, driven by a state trooper, crashed while traveling more than 90 mph in a 65-mph zone. Law enforcement officers can exceed the speed limit if responding to an emergency. When on chauffeur duty, they are bound by the same traffic laws as anyone else. Corzine said he ordered his driver to speed because he was in a hurry to reach a campaign event. Corzine's order was illegal; the trooper should have refused. Politicians enjoy no exemption from speed limits.
Thus Gov. Christie's bottom line is that either he will use a taxpayer-funded helicopter for personal trips, or he will flout state law by speeding. Political phonies get elected by claiming to be crusaders for the common man, then declare themselves above the law.
Liberal Governor Wastes Taxpayers' Money: Reader Micah Dravland of Negaunee, Mich., reports Gov. Deval Patrick of Massachusetts threw taxpayers' money out the window on a "trade mission" to Israel and the United Kingdom. Governors love to gallivant around the world on self-flattering "missions," though the Constitution forbids the states from negotiating any "treaty, alliance or confederation" involving other countries. International commerce issues are negotiated by the Office of the Trade Representative.
Because most voters don't know what's in the Constitution, international travel at taxpayer expense creates TV news reports that can make governors appear to be engaged in critical overseas talks. Have a look at the "trade" agreement Patrick's office touts as the result of his taxpayer-funded foreign travel. Read carefully -- it's an agreement to give away $1 million in government subsidies. That Gov. Patrick sure drives a hard bargain!
While state chief executives jet overseas seeking news coverage, lesser officials use taxpayers' money for vacations they don't want voters to know about. Anita Kumar reports that three minor Virginia officials who spent $20,000 of taxpayers' money for a junket to Paris were upset when The Washington Post found out. Supposedly the officials were in Paris to urge French companies to build facilities in Virginia. If you believe that, I have a bridge to sell you.
Returning from those tense negotiations in London, Gov. Patrick testified in the corruption trial of former Massachusetts House Speaker Salvatore DiMasi. The Boston Globe ran a picture of five U.S. Marshals, plated up in body armor and wielding assault rifles, outside the courthouse where Patrick appeared. Stationing a policeman or marshal at a courthouse door is prudent. But five bodyguards with assault rifles -- was a commando raid expected? A phalanx of bodyguards at taxpayer expense strokes the politician's ego, making him seem super-ultra important.
As for DiMasi, you'd expect the bribery trial of an urban politico to involve payoffs in construction bids or on sales of state bonds. DiMasi was convicted of taking kickbacks for -- software contracts.
James Harrison and the Charles Rule: The harshest complaints against Roger Goodell come from defensive players. NFL defenders have been in a collective foul mood since the league adopted the 5-yard chuck rule in 1978, then tightened enforcement in 1996. TMQ thinks the chuck rule should be renamed the Charles rule -- more dignified. This and other rule changes concerning the pass rush were intended to favor offenses: NFL teams averaged 17 to 20 points per game in seasons before the rule changes, rising to 22 points per game last season. Just as the NFL wants to dial down vicious hits because they are bad for business, the NFL wanted to dial up offense because that's good for business. Tweaking the rules to increase scoring made the paying customers happy.
Another factor in player complaints about Goodell is that the commissioner only played football in high school. Most NFL managers and a surprising number of NFL coaches have little if any personal experience in football. But players see their team's coaches and officials all the time, and must learn to get along with them. The commissioner is a distant presence on Park Avenue in Manhattan. Players may hold it against him that he hasn't worn pads since age 18: "He doesn't understand what we have to go through," and so on.
Now It Can Be Told: Too long ago, my wife and I honeymooned in Nepal. We hired Sherpas and backpacked the foothills of the Annapurna. They did all the work, including cooking, over a campfire, the best breakfast I will ever taste.
Nan and I thought the jewel of Nepal was the small city of Pokhara, then reached aboard a half-century-old DC-3 that flew low through mountain passes, landing on a pasture. When the plane returned to pick up a few adventurous tourists, first a man went out onto the pasture blowing a whistle to drive off cattle. For years I didn't tell friends about Pokhara or its bargain-priced hotels, out of some misplaced fear the place would become too popular if we ever wished to return. Now I will reveal that Pokhara, Nepal, is wonderful and affordable. Of course, maybe now it's crowded.
My oldest just graduated from Bowdoin College, so my family's four years of trekking to Maine have concluded. The place I didn't want to become popular until we were finished booking rooms there is this inn. You can't find any better combination of natural beauty, lodging value and charming quirkiness.
About an hour's drive from Portland, the inn has no television and unreliable Internet. The old floors creak when guests walk -- book a top floor. The main building is directly against the sea, with spectacular views and crashing surf to lull you to sleep. We had our son's college graduation dinner there with the small dining room reserved, and it was like dining upon the ocean. Bailey Island, Maine, is a lot closer than Nepal.
Unplanned Experiment Supports Libertarianism: Belgium has been without a national government for more than a year, since a June 2010 election failed to produce consensus. Even the best-run society would need public agencies. But the fact that a European nation can go more than a year without a national government, and things basically are fine, raises a question about why nations such as the United States assume they must devote 37 percent of GDP to government.
The Kingpin Must Be Behind This Show: The Broadway musical "Spider-Man: Turn Off the Dark" finally opened after a record-never-to-be-broken 183 previews. One theater critic said the final version "improved from incomprehensible to merely boring."
Appearing at a TED conference, former director Julie Taymor -- who wrote the first version, with its insufferable production number of singing, dancing immortal spider goddesses -- declared she was "in the crucible and the fire of transformation" because she was being criticized about how bad the show was. Suffering for art! When Taymor was cashiered, actor Gideon Glock said, "I am greatly saddened the world will no longer see Julie's vision." Art? Vision? It's a musical comedy about a cartoon character who walks up walls!
Before being put on waivers, Taymor told The New York Times, "We would be at Bono's house in France ... tossing out ideas and setting up tape recorders to make sure our thoughts were captured." Thoughts about how Peter Parker would use his webs against Hydro Man? No doubt future historians will study Bono's thoughts on this. Once the project became a fiasco, Bono blithely stabbed Taymor in the back. Bono and Edge sounded like typical politicians, blaming the staff, claiming they were never informed, etc. Why does the Times on second reference call the lead singer Bono rather than Mr. Vox -- born Paul Hewson, he changed his legal name to Bono Vox -- while calling his partner on second reference "the Edge" rather than "Mr. Edge?"
The Playbill for the final version listed 23 producers, an associate producer and four executive producers; four directors; a music supervisor, a music director, a music coordinator and a music designer. In the midwinter version that your columnist attended, despite a record $75 million spent, the supervillains were so cheesy they looked like Pokémon figures. The only big laugh came unintentionally, when Mary Jane, telling Peter of her stage ambitions, asked, "Will I ever become a real actress?"
Bring Back Billy Crystal: Fielding two hip young hosts who liberally used the words "young" and "youth," the Oscars broadcast scored the award's lowest ratings ever with young viewers.
Most Members of Congress Are Low-Priority:Through the offseason, political phonies of both parties made windbag speeches about fiscal responsibility someday in the future, while continuing to spend like there's no tomorrow. Scan this list of budget cuts requested by the White House. Most were not enacted by Congress. Check page 83 -- the Corps of Engineers actually has a budget line titled Low Priority Construction Projects. And it hasn't been cut! If Congress doesn't have the stones to eliminate pork barrel openly labeled as "low priority," how will there ever be progress against the debt monster?
Like Father Like Son: In England, Muammar Gaddafi's son admitted plagiarizing his Ph.D. thesis. At least the head of the London School of Economics, which averted its eyes from Gaddafi's cheating because he donated money, had the dignity to resign.
In Germany, the defense minister was revealed to have plagiarized his doctoral thesis. At first, the official claimed he merely forgot to cite sources -- which itself would disqualify the thesis. Then he declared he would cease claiming to possess a Ph.D. Finally the official admitted plagiarism and resigned.
Until caught, the defense minister insisted he be addressed as "Doctor." This would have been pretentious even if he weren't a faker -- by degrees, I could call myself Dr. Easterbrook, but TMQ is a more fun title. For centuries, Teutons have been in love with titles; Some are addressed as Professor Doctor, others as Mister Professor Doctor. German names are overdone too, especially in aristocratic families. The disgraced minister's full name is Karl Theodor Maria Nikolaus Johann Jacob Philipp Franz Joseph Sylvester Freiherr von zu Guttenberg.
How was it years passed until the government of Germany, and the prestigious London School of Economics, realized important people were lying about their Ph.D.s? Many doctoral theses are never read by anyone!
The Sole Thing That Has Happened on Capitol Hill in 2011 That Wasn't Disgusting: Rep. Aaron Schock of Illinois posed shirtless for the cover of Men's Health.
Like Son Like Father: In 2009, TMQ pitched a fit when The New York Times ran an editorial by Muammar Qaddafi, presenting him to readers as an august commentator on international affairs. By 2011, the same paper was calling Qaddafi a "butcher" who "must be condemned by the international community." How come The New York Times didn't know this two years ago? ESPN did.
The Truth Shall Make Your Free Throws: The Cal Tech men's basketball team defeated Occidental, for the Beavers' first conference win in 26 years. TMQ hopes to be there in 2037 when Cal Tech wins again!
Terence Evans, 1940-2011: Federal appeals court Judge Terry Evans passed away suddenly last week. He was a highly accomplished jurist, an outdoorsman and a lifelong Packers fan. Judge Evans owned a Cheesehead and wore it to games at Lambeau Field, surely the sole federal appellate judge ever to place fake cheese on his head in public. Evans was known both for legal skill and for lighthearted appreciation of life; and he showed that really smart people love sports just as much as anyone else. In February, when Green Bay won the Super Bowl, I FedEx'd him a Packers championship cap from Dallas so he could have one immediately.
Memento mori. The knock on your life's door could come at any moment. If it came today, would your heart be ready?
Reader Animadversion: You can email me at TMQ_ESPN@yahoo.com. Include your name and hometown if you wish to be quoted in the column.
Next Week: Why Brady Quinn should switch to tight end, plus the rest of TMQ's AFC preview.
In addition to writing Tuesday Morning Quarterback for Page 2, Gregg Easterbrook is the author of the new book "Sonic Boom" and six other books.He writes a politics column for Reuters and is a contributing editor for The New Republic, The Atlantic Monthly and The Washington Monthly. His website can be found here.