Commentary
The Chronicles of the Indianapolis Colts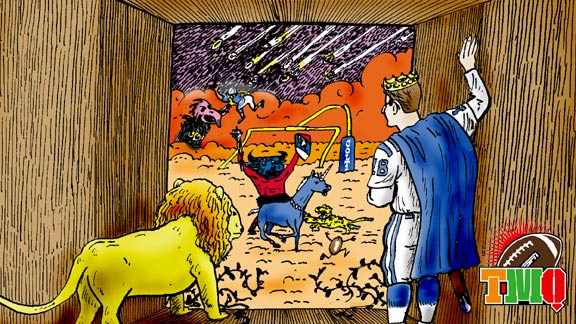 Kurt Snibbe/ESPN.com
"In the last days of Narnia..."
So begins the final book of "The Chronicles of Narnia" -- a volume that's unlikely to become a big-budget Hollywood movie, since all the children and the cute talking animals are slaughtered by a hideous demon named Tash. Which sounds a little like Texans.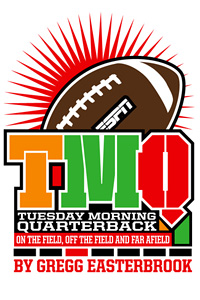 The Indianapolis Colts under Peyton Manning have been the Narnia of the NFL. Everything's always sunny. Manning always starts: opening day was the first time he didn't start since 1997. The seasons are always good: The Colts have made the playoffs a record-tying nine straight seasons. Players and coaches are composed, behaving with dignity. The crowd is orderly. The two domed stadia in which Manning toiled have been the gleaming Cair Paravel of pro football. And like all great champions in mythology, Manning wears a special ring.
The primary hero in the C.S. Lewis books is an English schoolboy who becomes Peter the High King -- tall, brave and humble, just like Manning. (A standard literary criticism of Lewis' creation is that the strange races of Narnia need a white male to lead them.) For more than a decade, Manning has been Peyton the High King to the NFL.
Tony Dungy, the Colts' coach for most of the Manning years, and for their Super Bowl win, has been the NFL's Aslan, a superpowered being. Even today, having left the game, Dungy is turned to for wisdom more than any other figure in football. If he took over the reins in Indianapolis again, he would be greeted like Aslan returning to end the perpetual winter of the second Narnia volume.
And Dwight Freeney is the Reepicheep of the NFL, far more powerful than his modest stature -- OK, enough with this metaphor. But doesn't it feel like the NFL's Narnia is about to end? Manning may not play this season. If his "neck" injury actually is a spine problem, he would be well advised never to take the field again. Two days ago, the Calormenes routed the lesser knights and lords of the Colts/Narnia. This coming Sunday, forces of darkness (OK, the Cleveland Browns) will assault Cair Paravel itself (OK, Lucas Oil Stadium).
Near the end of the Chronicles, Father Time declares a conclusion to the Narnia world, whose star grows old and expires. Peter, who ruled during Narnia's Golden Age, is instructed to close a door that will forever seal Narnia away as just a memory, its reality inaccessible even to Aslan himself. All things must end. Nobody expected Colts/Narnia to end so soon, but Peyton the High King may find himself instructed to close the door on a Golden Age of football.
Hall of Fame quarterbacks note: Manning and Brett Favre had started a combined 548 of their 551 possible NFL games. Favre is done, and Manning might be. There will never be a pair like this playing at the same time again.
BCS title quarterback note: The Carolina Panthers' Cam Newton threw for a rookie-debut record 422 yards. Newton has already shown he can handle traditional pocket passing better than Tim Tebow, the collegiate player he's most often compared to. Famous quarterbacks who never threw for 422 yards or more in a game: Terry Bradshaw, Jim Kelly, Bart Starr and Fran Tarkenton.
But the Arizona Cardinals came into the game expecting Newton to run. The Cardinals had their safeties up close to the line as extra linebackers, allowing Newton simple reads while creating man-on-man matchups at the corners. On some plays, Newton looked in the window and saw Cover Zero, the simplest read in football. This won't be the case next Sunday, as the Cats face the defending champion Green Bay Packers. Expect the Packers to play man on one side of the field, zone on the other, switching randomly just before the snap. Let's see how Newton handles complex mixed coverages.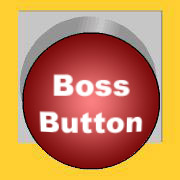 Ivy League quarterback note: Fight Fiercely Harvard! Ryan Fitzpatrick, Harvard '05 -- married to Liza Barber, Harvard '05, a former Crimson soccer star -- threw four touchdown passes and no interceptions on the road against the Kansas City Chiefs, a 2010 playoff team. Pip pip! Right you are! Buffalo Bills teammates kept Fitzpatrick fired up by singing on the sidelines, "Come on chaps, fight for Harvard's glorious name/won't it be peachy if we win the game!" Fitzpatrick has asked Bills' management to institute a postgame sherry hour.
Moving the kickoff spot up to the 35 was supposed to end the exciting return. Instead in Week 1, three kickoffs were returned for touchdowns. It was the first NFL opening week since 1958 with at least three kickoff return touchdowns of 100 or more yards.
Could it be that the new spot helps kick returners? Last year, most lined up a few yards in front of their goal lines, and often had to take a step backward to catch the kick. Sunday, returners were lining up in the end zone -- then moving forward when catching the kick. This seems to add acceleration. Meanwhile the little-noticed second part of the new rule, that the kicking team can take only a five-yard runup, slowed kick defenders. Perhaps it will turn out the new rule increases kickoff excitement.
"The minkey is off our backs," quoth the raven after Sunday's Baltimore-Pittsburgh game. See more below.
Stats of the Week No. 1: Since going a combined 23-9 in the 2010 regular season and earning home playoffs berths, the Atlanta Falcons and Kansas City Chiefs are a combined 0-4 and have been outscored 149-47.
Stats of the Week No. 2: Defending champion Green Bay is on a 7-0 run.
Stats of the Week No. 3: Drew Brees, Chad Henne and Cam Newton threw for a combined 1,257 yards, and their teams lost.
Stats of the Week No. 4: Ted Ginn Jr. scored two touchdowns and gained 157 yards in 59 seconds.
Stats of the Week No. 5: After a streak of 0-24 on the road, the Detroit Lions are on a streak of 3-0 on the road. Noted by reader Timothy Silva of Greensboro, N.C.
Stats of the Week No. 6: Stretching back to the 2009 season, the New Orleans Saints have followed a 26-6 run with a 1-4 run.
Stats of the Week No. 7: Quarterbacks Colt McCoy and Andy Dalton, who faced each other in the Cincinnati Bengals-Cleveland Browns contest, were 87-15 as college starters and are 3-7 as pro starters.
Stats of the Week No. 8: Stretching back to last season, Kansas City has lost three straight home games, by a combined 102-24.
Stats of the Week No. 9 (college bonus): Mississippi State gained 531 yards of offense but lost by a touchdown; Nevada gained 516 yards of offense but lost by 49 points.
Stats of the Week No. 10: Winning its last two appearances in Denver, Oakland has outrushed the Broncos by 405 yards.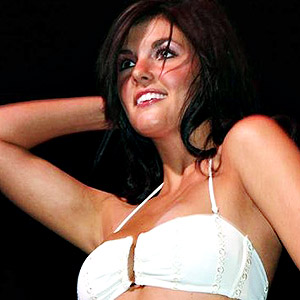 Philadelphia Eagles Stephanie Smith of the Eagles cheerleaders: Page 2 staff would volunteer to help her bake.
Cheerleader of the Week: Stephanie Smith of the Philadelphia Eagles, who according to her team bio plays the violin and had never been to an Eagles' game before making the pep squad. Smith recently was featured in a photo shoot for Esquire, including a pic of her baking cookies wearing a bikini -- which must say something about the current state of male fantasy.
Sweet Play of the Week: TMQ's immutable law holds: Rush Eight If You Want to Block That Punt. NFL coaches rarely send a big rush after the punter, fearing a roughing call and generally being hyper-conservative. Watch tape: usually no more than four men make no more than a token effort to pressure the punter. Trailing 24-17 midway through the fourth quarter, Jersey/B forced a Dallas punt: and shocked the visiting Cowboys with an all-out eight-man rush. Punt blocked, touchdown, game tied. Oakland blocked a Denver punt by rushing seven, also a lot in NFL terms. The big rush was so unexpected, the Denver up-back started downfield to cover the kick, ignoring the guy headed directly toward Denver's punter.
What was Tony Romo thinking when -- score tied, one minute remaining -- he threw the ball directly into the hands of Darrelle Revis? Jersey/B kicked the winning field goal shortly after. The interception was nutty, as the receiver was double-covered. At this point one has to accept that Romo is simply never going to grow up.
Earlier in the quarter, when Dallas was in position to ice the contest, Romo had fumbled at the New York Jets' goal line. Put this at the feet of the coaches. Facing third-and-goal from the 2 in the fourth quarter with a seven-point lead, Dallas coaches called a play that had Romo madly scrambling. A simple handoff followed by a field goal likely would have led to victory. As TMQ noted often last season, the current iteration of the Cowboys, despite hailing from football stronghold Texas, seems low on football IQ.
Speaking of nutty, the Ryan brothers ran every funky defensive front in the book against each other. My favorite was a Dallas defensive snap with three down linemen and both corners blitzing. Yet the result of all the funky defensive tactics was a 27-24 final score with 390 offensive yards gained by one team and 360 yards gained by the other. That's a pretty conventional outcome. Maybe one of the Ryans should try a standard 4-3.
Sour Plays of the Week: Leading 14-7 in the third quarter of Cam Newton's coming-out party, Carolina had Arizona facing fourth-and-10 at midfield. The Cats blitzed seven, a tactic rarely seen because it is like handing out a card that says "please score a touchdown." No one at all covered Cardinals tight end Jeff King, who scored a 48-yard touchdown. Later, Carolina leading 21-14, the Panthers blitzed six against an Arizona five-wide package. No one at all covered Early Doucet, whose 70-yard catch-and-run touchdown set the stage for the Cardinals' win.
Blitzing note: The word on the street is to blitz Michael Vick, which the St. Louis Rams did relentlessly on Sunday. Once this caused him to lose a fumble, when he failed to see a safety blitzing from his right (Vick's blindside). But the Philadelphia Heat offense gained 404 yards and scored 24 points. If that's what happens when you mega-blitz him, I'd call it advantage Vick.
Sweet 'N' Sour Play of the Week: In the season opener, the count was Green Bay 42, New Orleans 34, Saints on the Packers' 1 for an untimed down following a penalty in the end zone as time expired. The Saints employed a heavy package with six offensive linemen and three tight ends. Power back Mark Ingram went straight up the middle, run stuffed, game over. That was sweet for fans of the defending champion, and in this game, a rare play that looked like old-fashioned football (see more below).
Sour for Saints' fans was a bland call from usually daring Sean Payton. The problem was that in the third quarter, facing fourth-and-inches on the Green Bay 7, Payton signaled in a complex action with two shifts, a man in motion, then a play-fake. The play didn't even come close to working. Perhaps having failed with a complex play in a similar situation earlier in the game, Payton thought simple was the solution. Perhaps Payton thought a conventional action would take the Packers by surprise. Perhaps he hoped to catch the Packers in the dime defense which they used nearly all night: power rushing usually works against the dime. Payton had no timeout, so when he saw Green Bay send in a conventional goal-line defense, the jig was up.
[+] Enlarge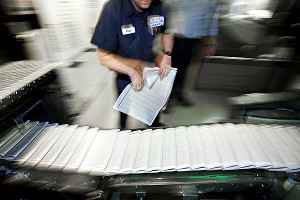 Marc Piscotty/Getty ImagesAt least newspapers still exist to correct.
New York Times Corrections on Fast-Forward: In recent months, the Multicolored Lady has run these corrections:
• Describing the Volt hybrid car, the Times wrote that if its battery runs down, "an electric motor provides backup charging." What would drive the electric motor if the problem was the battery ran down? The backup motor on the Volt is, of course, gasoline powered.
• A chart said an event happened in 1997. A correction said it happened in 1976. A correction of the correction said it happened in 1977.
• An article described attempts of British television personality Andrew Marr to keep secret an extramarital affair. Two months later, the paper published a correction. Why the time lag? "The correction was delayed for research," the Times huffed. What kind of "research" does one conduct into a sexual affair?
• An article "erroneously reported a story about cows falling from planes. No cows ... ever fell from a plane into a Japanese fishing rig." Pointed out by reader Jonathan Duker of Beit Shemesh, Israel.
• An article "misstated the proportion of Americans who believe extraterrestrials live among us." Who in this context is "us"?
• An article "described incorrectly a scene from 'The Godfather Part II.' The senator threatens to squeeze the Mafia boss Michael Corleone, played by Al Pacino; Corleone does not threaten the senator." Come on Times, let's be accurate about imaginary events!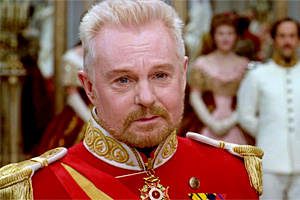 Rock Entertainment Claudius: The New York Times says he married his brother's sister.
• "A report misidentified the material used to create a muppet of Mayor Michael Bloomberg."
• An article "incorrectly described Claudius's actions in Hamlet. Claudius married his brother's wife, not his brother's sister." Not only did this rudimentary error occur in a story written by a man identified by the Times as an expert on Shakespeare -- "his brother's sister" would be his own sister.
The correction of the year, pointed out by reader Heather Rebman of Mountain View, Calif., was found on the weddings page: "The Vows column paraphrased incorrectly comments made by the bridegroom about the way the bride's father ... would test his children. When the bridegroom called it a 'blindfold test,' he was speaking figuratively, not literally." Get what happened? The original item made it seem the bridegroom told the New York Times his bride-to-be had, as a child, been blindfolded by his new father-in-law. Must have been a cheery rehearsal dinner!
Maybe It's a Passing League: Of the 25 top quarterbacks by passer rating entering the 2011 season, five of the top seven have won the Super Bowl, while just one of the remaining 18 has won the Super Bowl.
Maybe It's an Amateurs League: Entering the 2011 season, 16 of the 32 NFL head coaches have never won a playoff game.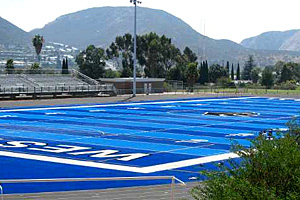 West Hills High School Even high schools would rather be blue.
I'd Rather Be Blue: Reader Terry Blick of San Diego notes Boise State can but dream of the field possessed by West Hills High School of Santee, Calif., which claims "the only non-green two-tone" turf among the nation's high schools. Is this true? Send your turf color info with specifics to me at TMQ_ESPN@yahoo.com.
Don't Wave the Ball! On Sunday, Calvin Johnson. LeSean McCoy, Ted Ginn, Patrick Peterson, Aqib Talib and A.J. Green, all running in the clear for touchdowns, waved the ball 10 yards or more from the end zone. Don't do this -- the football gods shall smite you! Yea, verily, you shall be smote.
These NFL players are fortunate they are not still in college. For 2011, the NCAA has changed taunting from a dead-ball foul (assessed after the touchdown) to a live-ball infraction (assessed from the spot). That means if a player draws a flag for strutting or waving the ball at the 10 on his way to a touchdown, the score is nullified and the penalty walked off from the 10.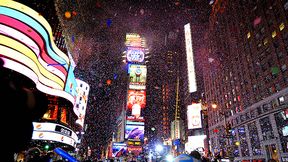 AP Photo/Stephen CherninMade your New Year's plans yet?
Christmas Creep: Reader Natasha Wunderlich of Sacramento, Calif., reports, "I went to Costco and my 3-year-old son said, 'Look mommy, Santa!' There was a big light up Santa. Then I got home and in my mailbox was an advertisement for the health club chain 24 Hour Fitness. It said, 'Want to lose those holiday pounds? Join 24 Hour Fitness for the New Year.' "
Reader Brian Endo of Tokyo reports that the Costco in Kawasaki, Japan, already has Christmas trees on sale. Paul Lockhart-Korris of New York City reports that in late August, he received an email from ESPN The Magazine (published on Earth The Planet) urging him to renew gift subscriptions now because, "The holiday season is fast upon us."
Sci-Fi Update: The science fiction scene on television remains weak. The "Star Trek" and "Stargate" franchises are no more, "Fringe" has veered into the silly, and TNT's "Falling Skies" is so lame in plot and dialogue it doesn't even merit an insult. Will Steven Spielberg put his name on anything?
"Stargate Universe" ended in May, concluding the run of "Stargate" serials. "Universe" was poorly written in its first season, canceled early in its second. Then a surprise: Midway through the second season, the writing improved noticeably. But the first season lost the audience, and by the time quality improved, nobody was watching. The last few episodes were terrific, building to a series finale that numbers among the best in television annals. In the finale, the starship crew decides to attempt something dangerous and noble. The characters make sentimental promises to each other, then the ship disappears into the distance. The last frame is a character admiring the grandeur of the cosmos. Viewers never find out the ship's fate.
The premise of "Stargate Universe" was that a wormhole accident put a group of present-day soldiers and civilians aboard a million-year-old automated starship built by an extinct civilization. Though the vessel had been exploring the universe on its own for a million years, the moment people arrived, engines and shields began failing -- and must be fixed by characters pressing buttons. If pulling out a failed piece of electronics and screwing in a new one as warning alarms sound is critical to starship operation -- this happened several times in the series -- how did the vessel function autonomously for a million years? Plus why did an automated ship have loud alarms?
[+] Enlarge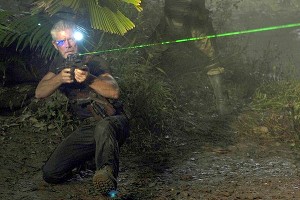 FOX The most expensive television series ever made may have cut the budget for writing.
When the "Stargate Universe" starship got into battles with other spaceships -- which happened surprisingly often, considering galaxies are 99.999999 percent void -- laser hits on the outside meant showers of sparks on the bridge, just like on "Star Trek." I admit I don't know much about the electrical engineering of faster-than-light starcruisers. But why, in sci-fi space battles, do weapons hits on the hull cause sparks deep inside the vessel? It seems the civilization that built the ship was able to invent warp engines, but not circuit breakers.
Will Fox's upcoming "Terra Nova," touted as the most expensive television series ever made, revive sci-fi TV? Spielberg sold his imprimatur to this show too, possibly a bad sign. "Terra Nova" posits a scenario in which humanity acquires the ultra-sophisticated knowledge necessary to send an expedition 85 million years into the past, but everyone forgets there were dinosaurs back then. More on "Terra Nova" next week.
Defense? By the Redskins? Was that defense being played by the Washington Redskins? Washington, second-last in the NFL in defense in 2010 as the team invested tremendous time, money and energy in trying to get Albert Haynesworth off his duff, on Sunday played real defense. Host Washington led 21-14 early in fourth quarter, with the New York Giants facing third-and-1 on the Redskins' 18. Ahmad Bradshaw was dropped for a loss on a toss, Washington blocked a field goal attempt on the next snap, and the rest of the contest was all Skins. Washington sacked Eli Manning four times and hit him six other times. On one play, undrafted defensive lineman Stephen Bowen -- who looked a lot better than the megabucks Haynesworth -- bull rushed through Jersey/A's David Diehl like he wasn't there.
Ravens Get the Minkey Off Their Backs: Considering the Baltimore Ravens' streak of losses to division rival Pittsburgh Steelers, the Ravens' manhood was on the line Sunday -- and it's nice to know there is some manhood left somewhere.
Baltimore has used predictable playcalling in recent losses to the Steelers. Sunday, the Ravens were unpredictable. Blessed with a pair of young pass-catching tight ends, Baltimore often had both on the field and sent them into pass patterns, a tactic Pittsburgh did not expect. Taking possession on the Pittsburgh 18, leading 21-7, the Ravens faked a toss right; Joe Flacco bootlegged left; tight end Ed Dickson ran a "drag" left, confusing the Pittsburgh coverage, for a touchdown.
Then Baltimore went for two out of a PAT kicking formation -- a tactic TMQ has always thought should be used more often, given most defenders nap through the PAT attempt. Holder Sam Koch ran for two untouched. The surprise deuce essentially ended the game, putting Baltimore ahead 29-7. And there was a psychological component: The deuce said to Pittsburgh, "You have toyed with us, now watch us toy with you." Flacco is 4-0 in season openers. He needs to perform as well at season's close.
As for the Steelers, their heads were not in the game. Pittsburgh turned the ball over on its first two snaps of the third quarter. On the lost fumble, the Steelers looked awful -- no one even tried to block Haloti Ngata, who hit Rashard Mendenhall as he took the handoff. Ben Roethlisberger might have cut out the middleman and simply handed off to Ngata. The Steelers turned the ball over seven times: ouch. For the defending conference champion to open the season by laying an egg isn't a good omen.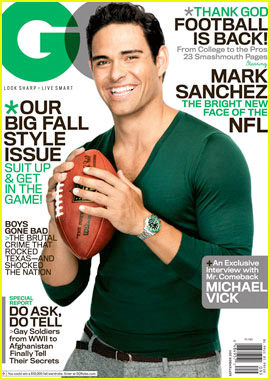 GQ MagazineCan Mark Sanchez in a pantyhose ad be far behind?
Rick Perry Was Once a Male Cheerleader, As Was Woodrow Wilson: Mark Sanchez just posed shirtless for GQ. With scantily clad cheer-babes part of marketing throughout the NFL, and increasing women's interest in football, TMQ continues to believe the league is missing an opportunity by not fielding shirtless male cheer-hunks.
The Football Gods Promised an Investigation: Green Bay leading New Orleans 21-7, the Saints faced third-and-1 in the second quarter. The defending champion Packers, team of Vince Lombardi, lined up with two defensive linemen on third-and-1. The Pack's look was a 2-3-6, a dime defense on third-and-1 early in the game! Later, when New Orleans went for it on fourth-and-inches, Green Bay had only three defensive linemen on the field. Perhaps it is just as well Lombardi did not live to see this.
Would This Happen If Groupon Bought An NFL Franchise? A couple weeks ago, TMQ noted that given the NFL's revenue-sharing structure, losing cheap may be more profitable than winning expensive. Jacksonville seemed to be among teams pursuing the losing-cheap strategy. A couple of days before the season opener, the Jaguars suddenly waived starting quarterback David Garrard. That shaves about $8 million off Jax's costs for the season, and put the Jaguars about $36 million under the salary cap, most cap space of any NFL team.
[+] Enlarge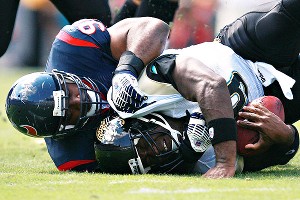 Doug Benc/Getty ImagesDavid Garrard was also sacked by Jacksonville's chief accountant.
Even if it makes sense long-term for the Jaguars to transition to rookie Blaine Gabbert, waiving their veteran starter is likely to mean fewer victories in 2011, and fewer seats sold late in the season. But the $8 million saved is likely to be greater than the added profit Jacksonville would have realized had it packed the house. So the Jaguars may have chosen to lose cheap, laughing all the way to the bank.
Calling Tony Reali: TMQ's favorite part of "Pardon the Interruption" comes at the end, when Tony Reali corrects factual errors made during the course of the show's unscripted comments. Not only does the on-air real-time fact checking lend authenticity -- it's entertaining!
So why not have on-air real-time fact checking during presidential debates?
Perhaps the worst aspect of political debates is candidates' self-flattering phony claims: Viewers have no way of judging whether the claims are true or false. So appoint a fact checker! The obvious candidate is PolitiFact, sponsored by the St. Petersburg Times, which is devoted to verifying or denying the assertions of politicians. In 2009, PolitiFact won a Pulitzer Prize for its work. Here is PolitiFact's fact-check of last week's Republican debate.
Suppose that while candidates were speaking, a neutral third party such as PolitiFact checked all factual claims and reported its findings the moment the debate concluded: or even live, in a crawl as candidates were speaking. Candidates would be furious about this, because then they'd have to tell the truth, or at least stop making preposterous claims. There would be obvious public benefit in presidential debate fact checking. What are we waiting for?
Lend Me a Tight End! Opening day often tips off what new tactics can be expected throughout the year. TMQ noted two in general use Sunday:
• Tight end as a wide receiver. Nothing is new under the sun: The Redskins used tight end Clint Didier as a wide receiver against Denver in the 1988 Super Bowl. In Week One, the tactic was in broad display across the NFL. Pittsburgh (Heath Miller), Chicago (Kellen Davis), Cleveland (Evan Moore), Buffalo (Scott Chandler) and New England (Rob Gronkowski and Aaron Hernandez) were among teams that got big plays from tight ends standing up and split wide. Defenders seemed surprised.
[+] Enlarge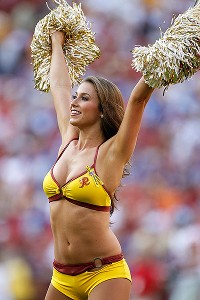 AP Photo/Evan VucciEverything about the Redskins cheerleaders is terrific, except that they are severely overdressed.
• Pre-snap jumping and shouting. The Pittsburgh, Baltimore and New England defenses have in the past few years moved around so much before the snap, TMQ has dubbed the tactic the Times Square Defense -- lotta people milling around. Winning the Super Bowl, Green Bay often had only two down linemen on the field, everyone else jumping back and forth, simulating the blitz and also simulating the fake blitz followed by the back-off.
Opening weekend, the Jets, Cowboys, Ravens, Steelers, Packers, Vikings and other teams were moving their defenses like mad before the snap. Quarterbacks were trying to out-guess the movement by shouting adjustments right up to the snap. Some of the last-second adjustments backfired. San Diego's Philip Rivers thought he saw a mega-blitz coming, changed the play twice at the line of scrimmage, then threw an interception directly into the hands of Minnesota defensive end Jared Allen, who didn't rush at all. Trying to outguess the defense by changing calls just a second or two before the snap sounds to TMQ like a losing game -- offenses may adjust by simply ignoring pre-snap movements.
Monday Night Doubleheader, Oakland at Denver: As the home Denver crowd chanted for Tim Tebow, Oakland won its eighth straight within the division. The Raiders will become a contender if they show they can prevail outside the AFC West. Oakland's Ryan-brothers-flavored defensive game plan of frequent safety blitzing did not stop Kyle Orton. But the Broncos stopped themselves by rushing for a paltry 38 yards on just 13 attempts. Nobody wins at home with those kinds of stats.
Denver's hopes foundered on a terrible sequence before intermission. With 4:15 remaining in the first half, the Broncos badly missed a 56-year field goal attempt, giving Oakland possession near midfield. The Raiders got a field goal the other way. Then with 24 seconds remaining, Denver tossed an utt-bugly looking interception -- either Orton threw to the wrong place or Brandon Lloyd ran the wrong route. Whatever the cause, it was "not too gorgeous," as Holden Caulfield would say. Ball deep in its territory, Oakland seemed content to head to the locker room and called a clock-killer rush. But a Denver player grabbed a face mask, the penalty advancing the spot to the Oakland 39. A quick play and a timeout advanced the ball to the Denver 45, from which Sebastian Janikowski launched a record-tying 63-yard field goal. Suddenly the visitors led 16-3 at the half: disaster for Denver.
Monday Night Doubleheader, New England at Miami: The Patriots ran an homage to Oregon's Blur Offense, using a very fast pace with less than 20 seconds between snaps. There were no sideline poster boards with pictures of celebrities and Kermit the Frog, so it wasn't clear how New England signaled in such rapid no-huddle plays. But the pace got to the Dolphins, who seemed confused and winded, despite more familiarity with Florida humidity than their Massachusetts visitors. In the third quarter, the game's decisive quarter, the Dolphins called a timeout on defense just to catch their breath.
[+] Enlarge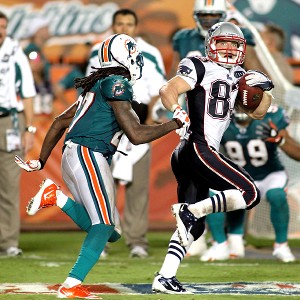 Marc Serota/Getty ImagesThe "slow" Wes Welker outruns the entire Miami defense.
A Blur Offense has two goals. The first is to tire and confuse the defense, and this worked: New England gained a spectacular 622 yards. The second is to snap the ball more often than the opponent. This actually didn't work: Miami ran more total plays than the Flying Elvii. But when one of your plays goes for 99 yards, the total-plays equation drops in significance.
For much of the contest, New England was in an empty-backfield set, which requires perfect line play, since there's no back for blitz pickups. The Patriots' blocking was near-perfect -- Tom Brady having a clean uniform was essential to New England's 2007 points-record season. Rookie tackle Nate Solder not only had a great game, he used the "syrup" move TMQ wishes more offensive linemen were coached to employ. After knocking his man flat, Solder would lay on top of him, so his man could not leap back up and rejoin the action. (Putting syrup on the pancake.)
In an opening weekend that showcased tight ends, New England's double TE monster of Rob Gronkowski and Aaron Hernandez combined for 15 catches, 189 yards and two touchdowns. When most teams go five-wide, they bring the tight ends off the field and send in skinny guys. Much of the time when New England was five-wide, both tight ends were on the field. Twenty-five years after the run-and-shoot seemed to exhaust every possibility, Bill Belichick still comes up with new wrinkles.
Early in the contest, Wes Welker, master of the 12-yard curl, surprised the Miami secondary by going deep. Didn't the Miami coaches notice? Welker's 21-yard reception in the first quarter came on an out-and-up. Now it's the fourth quarter, New England leading 31-17 with possession on its own 1 -- after a terribly shaggy failed fade by Miami on fourth-and-goal from the 1. (Can't anybody run up the middle anymore?) The Patriots line up shotgun, empty backfield. You know Belichick will try this, just to show off! The Dolphins big-blitz, and Welker runs an out-and-up. Miami seems surprised -- but he'd already done this in the game. The "slow" Welker toasted nickelback Benny Sapp, but where were the Miami safeties? Welker's 99-yard jaunt lasted 13 seconds, and in that time, no Miami safety even came close to him. The "slow" Welker outsprinted the entire Dolphins defense.
And so the big mystery of the regular-versus-postseason Flying Elvii continues: New England is on a 52-13 streak in the regular season, and a 2-3 streak in the playoffs.
TMQ Readers Know Too Much (New Running Item): A couple weeks ago, a picture of a mouflon appeared next to an explanation of the TMQ cognomen "Les Mouflons." Striving to be erudite, Page 2 captioned the photo, "Une mouflon." Readers, including Caroline Stevenson of Austin, Texas, wrote to note that the sheep was male (horns) and therefore the caption should have read "Un mouflon." This caused your columnist to exclaim, "TMQ readers know too much."
Last week's column had a raven saying "you can quoth me" about Baltimore's need to beat the Steelers. Jeffrey Roth of Davidson, N.C., writes, "The pictured bird is not a raven, rather, a Daurian Jackdaw. Yes, it's another type of corvid, but an entirely different genus." TMQ readers know too much! If you know too much, show off by sending an esoteric comment to TMQ_ESPN@yahoo.com.
[+] Enlarge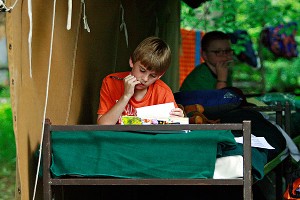 AP Photo/Alden Pellett"Hello muddah, hello fadduh. Please remit $198 per day."
Peter Pettigrew Is Better Known: The Cowboys gave up on wide receiver Roy Williams, who was cut and now toils in Chicago. Three of the four players Detroit chose with draft choices obtained in the Williams deal are already OOF -- Out of Football. Netting the 2008 trade involving Williams for multiple high draft choices, Detroit received tight end Brandon Pettigrew and Dallas received nothing. Warning sign about the Bears' otherwise convincing win over Atlanta: Jay Cutler was sacked a league-high 52 times in 2010, and sacked another four times in the opener.
The Butler Will Bring the S'Mores: Summer, as usual, has gone too quickly. You probably wish you attended a summer camp that costs $198 a day. Yale, including room and board, has a list price that works out to $235 a day. The average Yale undergrad pays 70 percent of the list price, or $165 per day -- less than for a high-end summer camp.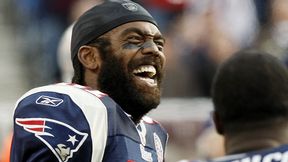 Winslow Townson/US PresswireIt's back to the juice bar for Randy.
Should Moss Wear a Garish Yellow Jacket? Randy Moss says he's retired, and already the Hall of Fame debate has begun. The common assertion that there were "character questions" about Moss is unfair to him. Moss has two misdemeanor convictions for minor altercations, and has talked about smoking marijuana but not been convicted of any drug offense; in the main, he has been on the right side of the law. His behavior could leave something to be desired -- insulting the Vikings' caterer was terrible manners -- but he never caused others harm. While TMQ thinks Canton ought to consider off-field behavior (and expel those who do not behave honorably, such as Lawrence Taylor), in Moss' case there are no serious off-field issues.
By stats, and by his presences on the two highest-scoring offenses in NFL annals -- the 1998 Vikings and 2007 Patriots -- Moss would be in the Hall of Fame. By his constant ego fits and dogging it, he would be out. In many games Moss did not give his all, or failed to support his teammates. There's no law that says a person has to like team sports. But does someone who regularly showed contempt for teamwork really belong in the Hall of Fame? Moss also regularly showed contempt for coaches, especially Brad Childress, who's been unemployed since he made the mistake of opening his door to Moss. We reap what we sow, and what Moss may reap is a closed door at Canton.
When the pressure was on, Moss often took the game off. His teams were 112-96 during the regular season but just 6-6 in the playoffs. The 1998 Vikings and 2007 Flying Elvii combined to go 31-1 in the regular season, 3-2 in the postseason. In the Vikes' 41-0 loss to Jersey/A in the 2001 NFC championship, Moss was dogging it by the early second quarter -- not blocking, not bothering to run out routes. A player who tries and fails can make the Hall of Fame. Moss often didn't try.
[+] Enlarge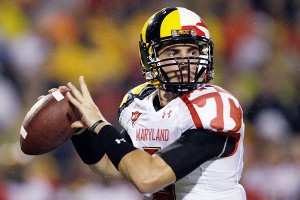 Rob Carr/Getty ImagesHarvey "Two Face" Dent would love these helmets.
Don't Score! The University of Maryland, in its zany new uniforms -- players looked like pieces from a board game -- kicked a field goal to take a 26-24 lead over Miami with the clock nearly expired. The Tropical Storms (the Miami program has been downgraded from Hurricanes) reached midfield with 48 seconds remaining, facing fourth-and-4, holding one timeout. Maryland's Cameron Chism intercepted a desperation pass and returned it for a touchdown. Don't score! Had Chism simply gone down, Maryland would have knelt once to end the contest. Chism's touchdown made the count 32-24, leaving Miami a tiny chance of forcing overtime with a touchdown followed by a deuce.
In the heat of the moment, it's not realistic to expect that players will calculate that the team is better off with them not scoring. This responsibility falls to their coaches. Yet after the game, new Maryland coach Randy Edsall criticized Chism for not realizing the scoreboard situation and getting on the ground following the interception.
And wait -- the play was fourth down. Had the Terrapins' defense simply batted the pass down, Maryland would have taken possession and knelt once to conclude the contest. This is the "fourth down, knock it down" situation: On fourth down, defenders shouldn't even try to catch the ball. Before a snap in this situation, coaches should instruct, "Fourth down, knock it down."
Maryland has 10 full-time football coaches and apparently not a one of them realized they were facing a "knock it down" snap. Thus the endgame error was by the Maryland coaches, not by a Maryland player -- yet the head coach criticized a player.
Concussion Watch: Are there different types of head trauma risk for different positions in football? This is a question the NFL says it is studying.
[+] Enlarge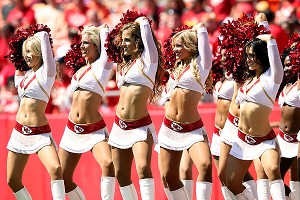 Jamie Squire/Getty ImagesIn Kansas City, they were cheering for the way things were in early December 2010.
Researchers at Brown University already have the answer: Running backs receive the hardest blows to the head, while linemen and linebackers are hit in the head most often.. The study, led by Brown professor of orthopedics Joseph Crisco, looked at several years of helmet accelerometer data from players at Brown, Dartmouth and Virginia Tech, which has become the leader institution for study of helmet safety. Crisco speculates that his findings could lead to rule changes, or position-specific helmets that are designed to withstand the types of contact a player is likely to experience.
The Football Gods Chortled: Last season the Chargers performed the seemingly impossible feat of finishing first in offense and first in defense, yet missing the playoffs. A reason was terrible special teams. Just to prove 2010 was no fluke, on their first down of 2011, the Chargers allowed a kick return touchdown. Bolts note: Only the Chargers could hold an opponent to 28 yards passing, and still struggle to win.
The Football Gods Chortled No. 2: In the Detroit at City of Tampa contest, Lions' coach Jim Schwartz called timeout just as the Buccaneers were hoisting a field goal attempt, which missed. Granted a second try, the Bucs kicker hit.
It's the NCAA, Not Players, Who Should Be Screamed At: Last week TMQ mused, "Just include graduation rates as a factor in BCS rankings and, overnight, football-factory coaches will start insisting their players be in class." Reader Mary Beth McCarty of Lawrence, Kan., countered, "Since most football programs do not have a realistic shot at the BCS, this reform would matter only at the top."
Good point. So here's another possible reform: mandate that coaching contracts reward graduation rates rather than wins. Charles Clotfelter says in his important new book "Big Time Sports in American Universities" that Nick Saban's Alabama contract offers him bonuses of $550,000 per year for on-field performance versus $50,000 per year for academic achievements of his players. This makes priorities clear: The University of Alabama thinks football is 11 times more important than education. Since human beings respond to incentives, the NCAA should alter the incentive structure by forbidding coaches from receiving bonuses for anything other than GPA and graduation rates.
Perhaps the NCAA, always looking for excuses, would say, "We don't have the authority to impose contract terms." Yet the NCAA already does exactly that. The NCAA bans member institutions from offering multiyear athletic scholarships, insisting that only year-to-year scholarships be offered. Division I athletic scholarships are binding contracts, and the NCAA regulates them.
[+] Enlarge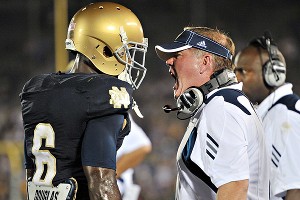 Matt Cashore/US PresswireFreshman RB William Mahone had better prepare for some of coach Brian Kelly's tough love.
Thus the NCAA regulates athletic scholarship contracts in a manner beneficial to the schools' financial interest -- if an athlete doesn't (or can't) perform on the field, he or she may be discarded without the university financing any additional tuition. How convenient! But if the NCAA has the power to regulate athletes' contracts to the detriment of athletes, why can't it regulate coaches' contracts to the benefit of education?
Speaking of Saban, last year TMQ noted he screams at his players in public: "If screaming is good, someone should have grabbed Saban and screamed at him" when Saban made bad calls.
Reader Jordan O'Dell of South Bend, Ind., was among many to note that Notre Dame's Brian Kelly screamed at players in public during the Irish's opening loss to South Florida. This was not the first time Kelly has screamed at a player in public. "It is embarrassing watching Kelly on the sideline," O'Dell writes. Leaders set a good example; screaming in rage over a mere mistake is a sign of personality issues. TMQ's point about Kelly is the same as it was about Saban -- if degrading public screaming is a good thing, whenever Kelly makes a bad call, one of his assistants should grab him by his shoulders and scream at him.
Maroon Zone Play of the Week: The Maroon Zone is the place on the field where it's too far for a field goal, but too close to punt. The Buccaneers leading 10-6, visiting Detroit faced fourth-and-2 on the home team 36. The Lions went for it, 36-yard touchdown pass to Calvin Johnson and momentum swung to the visitors.
Unified Field Theory of Creep: Sam Suarez of Raleigh, N.C., writes, "Starting Oktoberfest on the first of September isn't quite as creepy as it sounds, as traditional Oktoberfest celebrates the approach of October. This year in Munich, Oktoberfest begins Sept. 17 and ends on Oct. 3. A local Carolinas brewer, Big Boss Brewing, released its Harvest Time Pumpkin Ale on Aug. 25 of this year, 29 days before the autumnal equinox. I'm curious as to where they found pumpkins to begin brewing in July."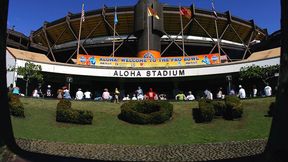 Ronald Martinez/Getty ImagesSay "aloha" to your tax dollars.
Washington Is Borrowing Money to Give to Hawaii to Give to the NFL -- Why Isn't the Tea Party Upset About This? The state of Hawaii is cutting its education budget, yet paying the NFL $4 million annually to hold the Pro Bowl in Honolulu. Bad enough that Hawaii (or any state) offers public funds for the private profit of the NFL (or any pro sport). What's shameful is that the NFL accepts the money. Commissioner Roger Goddell, and at least some of the NFL owners, talk big about setting a good example. But it's all talk. Setting a good example would be this: Give Hawaii the money back, to use for schools.
Sour Play in a Lost Cause: Jacksonville leading 16-14, Tennessee had possession at midfield, 23 seconds remaining, out of time-outs. Flaming Thumbtacks quarterback Matt Hasselbeck pump-faked short as his receiver ran an out-and-up, then threw deep. Who would fall for the short fake in this situation? Interception, game over.
In Praise of Lawrence Lindsey: Don't be lulled to sleep by super-low interest rates -- it seems close to inevitable that interest rates will rise. This matters because the ginormous national debt is financed using very cheap T-bills and T-bonds selling for 3 percent or less. When interest rates rise -- as they must, unless neoclassical economics is totally wrong -- federal debt-service payments will skyrocket, pushing the nation further into the red. This complication has simply been ignored by presidents George W. Bush and Barack Obama, and by Democrats and Republicans in Congress, in the past five years of reckless debt-based federal spending.
[+] Enlarge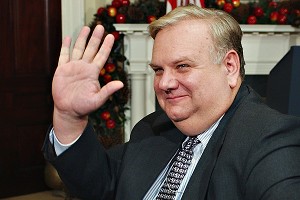 AP Photo/Susan WalshEconomist Lawrence Lindsey's previous warnings were correct. Let's hope his current warning is wrong.
Lawrence Lindsey, who was head of Bush's Council of Economic Advisors, warned a few months ago that if the interest the Treasury pays to borrow money simply rises to the 20-year average of 5.7 percent, this will add another $4.9 trillion to the national debt in the next decade -- more than wiping out the savings the congressional "supercommittee" is supposed to agree upon.
Lindsey's is a credible voice. Before the invasion of Iraq, when Lindsey was working in the Bush White House, he said an American occupation of that nation would cost about $200 billion a year. Defense Secretary Donald Rumsfeld called Lindsey's estimate "baloney." At that time President Bush was asserting an irresponsible fiction that an attack on Iraq would be quick and cheap. Bush wanted to run the war entirely on borrowed money, thus foisting the cost onto future generations -- not to raise taxes for war, the honorable course, as was done during World War II and Vietnam. Bush fired Lindsey shortly after he issued his cost estimate, because Lindsey said something the president and defense secretary did not want the public to hear. So far, according to the Congressional Budget Office, the Iraq occupation has cost about $1.3 trillion over eight years, about what Lindsey predicted. Every penny of that cost, under Bush and now Obama, has been billed to the young, so the reckless men and women running Washington can spend without accountability.
In recent years, Bush and Rumsfeld have tried to argue away their blunder in Iraq by saying they had no way of knowing how costly it would be. They claim this even though the White House chief economist warned them! If interest rates rise, and the national debt skyrockets owing to debt-service expenses, look for Obama and Nancy Pelosi to claim they had no way of knowing that could happen.
Lindsey note: Though a top-notch guy, he is another example of the Washington grandee who names a consulting company after himself, then boasts of being in charge. Lindsey is "president and CEO" of The Lindsey Group. Chosen, surely, after an exhaustive search! Despite a tiny staff, this boutique consultancy has a president, a CEO, a vice president and two managing directors.
Harvard Advised the Bills to Improve Their Run Defense: In a game that paired the 2010 top-ranked rushing offense (the Chiefs) and the 2010 last-ranked rushing defense (the Bills), Buffalo outrushed Kansas City 163-108. Vengeance was sweet for Bills coach Chan Gailey, who was offensive coordinator at Kansas City when Todd Haley arrived, and was sent packing by Haley. Kansas City officials ungraciously gossiped that it was time for the aging Gailey to be put out to pasture. Gailey looked pretty spry as Buffalo pounded Kansas City 41-7 on its own field.
Sportsmanship Watch: SMU's Blake McJunkin won praise for cradling the head of Texas A&M's Trent Hunter, in order to protect him, when Hunter's helmet came off during a pile-on.
Obscure College Score of the Week: Elizabeth City 49, Limestone 7. In 2000, when yours truly started writing TMQ, I worried about running out of things to say. That didn't seem to happen. In 2002, when I started Obscure College Score, I worried about running out of obscure colleges. That hasn't happened either. Located in Gaffney, S.C., Limestone College boasts of being founded by a backer of Confederate secession.
Bonus College Score Campbell 76, Apprentice 0. The Apprentice School isn't a college, rather, a vocational affiliate of a shipbuilding company. Nevertheless the Campbell Fighting Camels, leading 69-0 in the fourth quarter, kept snapping the ball to run up the score. Located in Buies Creek, N.C., Campbell University apparently does not have sportsmanship on the curriculum.
Obscure High School Stats of the Week: Reader Will Gray of Nashville points out that Westmoreland High School took a 41-6 lead over Cannon County High on the strength of 403 yards rushing in the first half. The Westmoreland coach did the sportsmanlike thing and pulled his starters. Next thing you knew, the lead was down to 48-38. The starters came back in, and Westmoreland finished the contest with 607 yards rushing.
Next Week: Peter, Susan and Lucy ask Aslan to let them bring Peyton Manning a healing apple from Narnia.
In addition to writing Tuesday Morning Quarterback for Page 2, Gregg Easterbrook is the author of "Sonic Boom" and six other books. He writes a politics column for Reuters, and is a contributing editor for The New Republic, The Atlantic Monthly and The Washington Monthly. His website can be found here, and you can follow TMQ on Twitter.