Commentary
Are Bills, Lions Super Bowl-bound?
Long ago, children, there was an age of great heroes. Muscular men with square jaws strode across the landscape like Olympians. Crowds cheered and women swooned when they passed. Once there were giants walking our earth. And on Feb. 6, 2012 -- that was in the old way of counting years, before the Fox show "Terra Nova" altered the planet's timeline -- these gleaming heroes met in the Super Bowl at Indianapolis.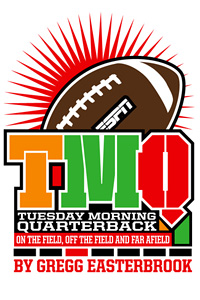 Of course, children, I am referring to the Buffalo Bills and the Detroit Lions. And no, I don't know what "Bills" are, either. This has been lost to the mists of history. Perhaps the team was originally called the Buffalo Williams.
History is being made! The Bills and the Lions, the two teams that have been out of the postseason longest -- neither appearing in a playoff game since 1999 -- both opened their seasons 3-0. The ESPN research desk reports: "Since the current postseason format was adopted in 1990, three out of four teams to open 3-0 have reached the postseason." Surely, if any NFL franchises are capable of botching 3-0 starts, Buffalo and Detroit are the ones. But so far, signs are auspicious. The moon is in the seventh house, and Jupiter aligns with Mars!
Needless to say, the Bills and Lions also number among NFL teams that have never won the Super Bowl. Detroit has never reached the ultimate contest. The Bills have been there many a time, with an outcome of, well, in Buffalo they say, "Super Bowl -- what's that? Never heard of it. That some kind of college game?"
An ideal outcome for the 2011 NFL season would be for two underdog teams from fading old-industry cities to meet in the Super Bowl. From now on, a Buffalo-Detroit Super Bowl is what this column is rooting for. As TMQ noted last week, if Buffalo and Detroit met in the Super Bowl, "One of them would have to win -- I think."
Sunday, Detroit overcame a 20-0 halftime deficit on the road. In consecutive weeks, Buffalo has overcome deficits of 21-3 and 21-0. Projecting this out, if Buffalo and Detroit met in the Super Bowl, the halftime score will be 0-0 and the final score will be 93-92 in overtime.
Bills faithful may recall that in the 1990 season, leading to the team's first Super Bowl appearance, in consecutive weeks Buffalo came back from big fourth-quarter deficits, against Denver and Oakland. Now history appears to be repeating itself. Of course if Buffalo makes the Super Bowl, the city will want history to stop repeating itself.
The Lions offer the feel-good story of America's car-manufacturing capital having something to cheer about on the field at the very moment the U.S. car industry finally has something to cheer about in the showroom. The Bills offer the feel-good story of a Harvard quarterback playing fabulously, joining the short list of elite-university quarterbacks to be NFL stars: John Elway and Jim Plunkett of Stanford, Joe Montana and Joe Theismann of Notre Dame, Roger Staubach of Navy. Harvard's Ryan Fitzpatrick just outplayed Tom Brady, mano-a-male-model. Today there is rending of garments and gnashing of teeth in Massachusetts, because a Haaaa-vuudd boy beat the Patriots.
The Bills-Patriots game even produced a moment in which the unassuming Chan Gailey, fired twice in the past five years and OOF -- Out of Football -- entirely in 2009, out-Belichicked Bill Belichick.
Game tied at 31, Buffalo's Fred Jackson -- undrafted from Division III Coe College, now one of pro football's top performers -- caught a 39-yard pass, lunging across the goal line with 1:43 remaining. Zebras signaled touchdown. Then booth review began. Jackson's knee went down at the 1, as replay ultimately determined.
Jackson not scoring was great for Buffalo! Belichick immediately realized that if the play was ruled a touchdown, Brady would have 1:43 and two timeouts to try for overtime. If instead Jackson was ruled down at the 1, Buffalo could kneel three times, force Belichick to burn the timeouts, then kick a field goal, leaving New England mere seconds to reply. Belichick gestured angrily at the officials -- he wanted them to count the touchdown. Belichick was demanding that his opponent be awarded a score!
As it happened, a personal foul against the Patriots allowed Buffalo to use the entire clock and launch the winning kick as time expired. Postgame, Belichick had to explain to baffled sportswriters, in gruff terms, that he called time-out the moment the replay decision was made, because once officials determined the runner was down inbounds, the clock would restart as if Jackson had been tackled at the 1. How could it be that sportswriters who do nothing but football all year round don't know that rule?
But let's not lose sight of the larger picture. Not only are the Lions and Bills both 3-0, the unassuming Gailey just bested Belichick in a battle of football wits. Is history being made?
In Indianapolis Colts news, Peyton Manning seems a long shot to return this season. This would end football's version of "Narnia." Eustace, Lucy, where are you?
A bit more to the point, why hasn't Indianapolis made a play for Carson Palmer? He's the only person out there who could step in and make the Colts winners in 2011. Conspiracy theory says the Indianapolis plan is to tank the season in hopes of getting Andrew Luck. If it worked that way, that would make sense. Luck is the most Peyton Manning-like quarterback since Peyton. He might give the Indiana franchise another decade of consistent winning.
In management news, a week ago Donovan McNabb declared, "When you're 0-2, there's no need to panic." Now the Minnesota Vikings are 0-3 -- perhaps a little panic is in order. The ESPN research desk reports: "Since the current postseason format was adopted in 1990, just three of 108 of teams to start 0-3 have made the playoffs."
Nevertheless Vikings, stand fast. TMQ's immutable law of nerves holds: Don't panic now, there will be plenty of time for that later.
Stats of the Week No. 1: In the past two weeks, Buffalo has been behind at halftime by a combined 42-10, yet won both games.
Stats of the Week No. 2: In the past two weeks, Minnesota has been ahead at halftime by a combined 37-0, and lost both games.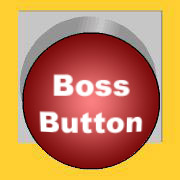 Stats of the Week No. 3: Jay Cutler has been sacked 101 times in 34 starts for the Chicago Bears. While playing for the Denver Broncos, he was sacked 51 times in 57 starts.
Stats of the Week No. 4: The San Francisco 49ers have not allowed a 100-yard rusher since November 2009.
Stats of the Week No. 5: Since earning home playoff dates at the end of the 2010 regular season, the Atlanta Falcons and Kansas City Chiefs are a combined 1-7.
Stats of the Week No. 6: Kansas City and San Diego, which met Sunday, are a combined minus-12 in turnovers.
Stats of the Week No. 7: The Buffalo Bills, Tampa Bay Buccaneers and New York Giants, on a combined 0-26 streak to the New England Patriots, Atlanta Falcons and Philadelphia Eagles, each beat their nemesis teams.
Stats of the Week No. 8 (College Stat): Baylor quarterbacks, led by Robert Griffin, have more touchdown passes (14) than incompletions (13). Noted by reader Glade Roper of Phoenix.
Stats of the Week No. 9 (Bonus College Stat): Middle Tennessee gained 582 yards on offense, and lost. Gettysburg gained 569 yards, scored 55 points, and lost -- see below.
Stats of the Week No. 10: Wes Welker is on a pace for 165 receptions. The NFL season record, held by Marvin Harrison, is 143.
Cheerleader of the Week: Sam of the Broncos, who according to her team bio does yoga and likes the writing of the Dalai Lama. The Broncos have an Official Facial Aesthetics Provider.
Sweet Play of the Week: The Houston Texans leading the New Orleans Saints 26-17 in the fourth quarter, tight end Jimmy Graham lined up wide left, with two wide receivers right. The Texans were in Cover One -- only one safety in the middle of the field. This told Drew Brees the play would be a big blitz as, indeed, it was. Brees audibled to vertical routes. Graham, a tight end, executed a wide receiver-like stutter-go and beat a Houston cornerback for a 27-yard touchdown, igniting the Saints' 23-point fourth quarter.
Sweet Play Called Back: The Green Bay Packers, leading by 10, punted to the Chicago Bears with about a minute remaining. Devin Hester lined up on the Bears' left, and Green Bay punted away from him, to the Bears' right. Hester, by prearrangement, acted as if the punt was coming to him, looking skyward and stepping forward. This drew Green Bay defenders toward Hester; actually Johnny Knox was positioned on the right sideline to field the punt, and he ran it back 89 yards for a touchdown. The score was nullified by holding against Chicago, and that was that as far as the game was concerned. The play design was very clever -- put Hester on one side assuming the punter will kick to the opposite side, then have Hester pretend the ball is coming toward him while the guy on the other side fields the kick.
Sweet Play in a Lost Cause: The Miami Dolphins reached the Cleveland Browns' 11. There was a man-in-motion right; then a play-fake to Daniel Thomas up the middle; then a fake end-around going left; finally a screen right to Thomas for the touchdown. Sweet, though the only sweet moment for the struggling Dolphins. The Miami Herald quotes an unnamed high Fins organization official as saying Tony Sparano's job is "100 percent safe." So long, Tony.
Sour Play of the Week Washington leading Dallas 16-15 just before the two-minute warning, the Skins had the Boys facing third-and-21 on their 30. Since the average NFL snap gains somewhat over 5 yards, and Washington this season is allowing 6.1 yards per snap, all the Redskins needed do was play straight defense and a stop was likely. That cannot seriously be an eight-man blitz on third-and-21! The eight-man blitz is almost never seen, because it is like handing out a card that says "Please score a touchdown." Tony Romo threw a 30-yard completion to the single-covered Dez Bryant, penalty yardage was added, and a moment later the home team launched the winning kick.
On the possession, Washington defensive coordinator Jim Haslett called an eight-man blitz on first down, a seven-man blitz on second down and an eight-man blitz on third down. He also handed out cards saying "Please score a touchdown." Dallas settled for as field goal.
In 2009, Washington had the league's ninth-ranked defense, playing a conventional, conservative style. In 2010, Haslett became the Skins' defensive coordinator and, arriving, declared he would install a blitzing defense that made big plays. It did, for the opposition. Blitzing madly, Washington sank to 31st in defense. Calling lots of six-or-more-man blitzes lets the defensive coordinator feel macho, but rarely leads to victory. As noted by reader Mike McLaughlin of Spokane, Wash., even Skins corner DeAngelo Hall thought an eight-man blitz on third-and-21 was ridiculous.
Last season against another Texas team, Houston, the Skins held a comfortable 17-point lead late in the third quarter. Straight defense would have made victory likely. Instead, Haslett called blitzes on 19 of the remaining 40 Houston snaps, and Washington lost. The low point came with the Redskins leading 27-20, Houston facing fourth-and-10 just before the two-minute warning -- a situation very similar to last night's. Just like last night, Washington did not need a sack or turnover, merely an incompletion. The Skins big-blitzed, leaving the other team's best wide receiver (in this case Andre Johnson) single-covered, just like last night. Johnson caught a long touchdown pass, and Washington had shot itself in the foot.
This sort of thing is an example of the reality that while NFL teams have gigantic staffs (the Redskins list 20 coaches) who do nothing but football year-round and boast of their long hours at the office, NFL teams consistently repeat obvious mistakes. The "Monday Night Football" error by Haslett against Dallas was nearly identical to his previous-year error against the Texans. Twenty coaches looked at film of the 2010 Texans loss and learned nothing from it.
With Washington vanquished, Buffalo, Detroit and Green Bay are the league's sole remaining undefeated clubs. Reader Eric Runnebaum of Topeka, Kan., notes that the Bills don't play the Packers or Lions this year, meaning it's still September, yet the sole remaining possible matchup of undefeateds in the 2011 NFL season is Green Bay at Detroit on Thanksgiving Day. "Unless that game ends in a tie, in which case Detroit at Green Bay in the regular season finale could, theoretically, be a pairing of undefeateds," Runnebaum adds.
Sour Game Plans: The Jacksonville Jaguars surrendered a safety for the second consecutive week. On both, the Jaguars quarterback deliberately retreated into his own end zone.
Sweet 'N' Sour Play: Scoring to pull ahead 30-26 in the fourth quarter, New Orleans went for two. Brees rolled right as Lance Moore ran a turn-out to the flag in the right corner of the end zone, the same deuce play New Orleans used in its Super Bowl win over Indianapolis. Good, and the Saints lead 32-26. Scoring to pull ahead 38-33, New Orleans went for two again. The action? Moore, this time coming in motion, on a turn-out to the flag in the right corner of the end zone. Two tries, two deuces. Sweet. Twice in the same quarter, Houston failed to defend a highly specific action that the whole world watched New Orleans run in the Super Bowl. Sour.
Just to prove this was no fluke, at the two-minute warning, the Texans faced third-and-15. New Orleans showed the conservative three-man front that's become popular in long-yardage situations -- then rushed five, sacking Matt Schaub and all but ended the contest. Sweet. Nickelback Leigh Torrence came through untouched for the sack, though Houston had six available to block five. Sour.
Bad Predictions Watch: Reader Tyler Smith of Zionsville, Ind., notes students at Hamilton College tracked a year's worth of predictions by political pundits, and found the average pundit no more accurate than a coin flip. Hamilton College students also discerned a hidden pattern: "Prognosticators with a law degree were more likely to be wrong."
Ridiculous Title Watch: Reader David C. of Houston notes a hedge fund manager whose title is "CEO, CIO and senior managing director."
The Football Gods Chortled: In last season's Music City Bowl, North Carolina appeared defeated when, trailing Tennessee 20-17 with a few seconds remaining in regulation, the Tar Heels were trying to spike the ball to set up a field-goal attempt, but were caught with too many men on the field. Officials initially signaled the game over. Replay showed there was illegal procedure against North Carolina, but one second at the spike. Tennessee had little choice but to accept the penalty, which stopped the clock and enabled North Carolina to set up its kicking unit. (Declining the penalty also would have stopped the clock.) The Tar Heels hit the field goal, and went on to win in overtime.
Because of this outcome, during the offseason, the NCAA changed its rules to match the NFL rule. In college, like in the pros, a pre-snap foul against the offense in the final minute of a half now causes 10 seconds to be run off the clock. This rule would have resulted in a North Carolina loss in its bowl against Tennessee.
Flash forward to Saturday, and North Carolina trails Georgia Tech 35-28 in the waning seconds, Tar Heels at midfield. As North Carolina spiked the ball to stop the clock with 9 seconds remaining, a Tar Heel was moving before the snap. The 10-second runoff ended the contest. On the plus side for the Tar Heels, they did hold Georgia Tech to 311 yards rushing.
A Fine Whine: The San Diego Chargers are plowing new ground by marketing a team wine. The beverage offers "vibrant fruit flavors and toasty oak." Considering the Bolts' performance in 2010 -- first in offense, first in defense, missed the playoffs -- TMQ suspects the wine is made to the highest possible standards from the very finest grapes, and tastes bad.
What if other NFL teams marketed wines?
• Dallas Cowboys Missing Seats Merlot: Rich with deceptive promises, this wine will make you want to stand up throughout any dinner or social occasion.
• Carolina Panthers 2011 First Choice Pinot Grigio: Light and mild like the team's recent performances, this bottle commemorates the Panthers choosing first in the NFL draft. Note to oenophiles and Vegas oddsmakers: Panthers' management has already commissioned a 2012 First Choice vintage.
• Pittsburgh Steelers Iron City Riesling: Redolent of fresh apples, cinnamon, sliced pears and Creamsicles, with pretentions of summer evenings and an aftertaste of the slag tower.
• South Florida Dolphins Dandelion Wine: Must never be imbibed at home, only on the road.
• New Orleans Saints Fortified 20/20: High alcohol wine, perfect for Bourbon Street partying.
• Washington Redskins Chainsaw Syrah: For every bottle purchased, Dan Snyder will cut down a tree on public land.
• Buffalo Bills '91 Wide Right Zinfandel: Made from sour grapes, this vintage commemorates the missed field goal that concluded the 1991 Bills-Giants Super Bowl. The team also offers '92 Lost Helmet Chardonnay, '93 Nine Turnover Cabernet and '93 Oh-for-Four Flat Champagne.
Unified Field Theory of Creep: Lacey Ward of Missouri City, Texas, writes, "In the United States Navy, of which I am a part, sailors' inputs for their yearly evaluations are due three months before the end of the reporting period. The reports must be signed by the commanding officer, debriefed to the sailor and mailed to the Bureau of Personnel by the end date of the reporting period. We either have to project out what we think we will do over the last three months (though overestimating is a cardinal sin), or leave off 25 percent of our accomplishments."
Many readers, including Martha Roberson of Ithaca, N.Y., noted that CNN has already named its Top 10 Heroes of 2011, though three months remain in the year. "If you see a house on fire, don't save the people inside till January," she advises.
Revenge of the Game Book: TMQ thinks the most useful printed-word tool regarding football is the NFL's Game Book, which not only lists play-by-play by time stamp but includes lineups, DNPs, drive stats, halftime splits and other data. The Game Book once was prominent on NFL.com. With that site's latest design, the Game Book seemed to disappear. It's still there, just buried. Here's how to find it, from Michael Signora of NFL headquarters:
"Go to 'Scores' (http://www.nfl.com/scores)' for the week of the game you're interested in. Once you select the game, click 'Game Info.' Then under 'Game Access,' click 'Download Game Book.' "
Untouched Touchdown Runs of the Week: Darren McFadden ran 70 yards behind perfect blocking for a touchdown, no more than brushed by a defender. On a goal-to-go play, Michael Bush went into the end zone standing up, barely brushed by an overstacked defense. It's pretty fun to run for touchdowns against the league's most boastful defense if everyone in front of you has already been knocked to the ground.
For the Jets' part, not only were there turnovers and dumb penalties: Mark Sanchez took a key sack early in the fourth quarter on a down when Jersey/B had seven to block five, yet the rush got through. TMQ expects Rex Ryan to respond to this outing by boasting.
Wacky Food of the Week: I bought the Official Dog of TMQ some Kibbles 'n Bits Homestyle dog food. A bold label declared, HOME COOKED TASTE. Dog food just like your mother used to bake? The manufacturer assumes you will not sample the product and complain that the dog food does not, in fact, taste like mom's.
Concussion Watch: TMQ often expresses dismay about the slow pace of progress in football helmet (and chipstrap and mouthguard) safety. One reason given by the NFL for not mandating advanced helmets is the desire to avoid requiring players who like their current helmets to change. Why not, readers have asked, grandfather current players and require advanced helmets for everyone entering the NFL?
Michael Porritt of Montreal writes, "In 1979, the NHL, where helmet use was once optional, mandated helmets for all new players. Current players were encouraged but could be grandfathered into going helmetless if they signed waivers. In 1997, Craig MacTavish became the last player to skate in the NHL sans helmet. Gradually the NHL has tightened standards for the helmets. The NHL could certainly do more about head shots in general, but the helmet issue has been much more openly discussed, while support for improved helmets is close to universal. You can't even go public skating in a city arena in Canada without a helmet now."
Head safety in ice hockey has improved -- and hockey is still plenty exciting. The NFL could accelerate progress on head safety, and football would remain plenty exciting.
When Michael Vick accidentally was hit hard in the face by one of his teammates in week 2, he sustained a concussion, plus injury to his tongue. One reason was that Vick was not wearing a mouthguard. Mouthguards not only protect teeth but reduce concussion risk, by absorbing some impact rather than allowing the jaws to slam against each other. High schools and the NCAA require mouthguards -- amazingly, the NFL does not. Most NFL players do wear mouthguards. All New England Patriots wear the best kind, "Type III" mouthguards fitted to the individual by a dentist. But if you don't want to wear a mouthguard in the NFL, you don't have to. Vick returned to action in Week 3, without a mouthguard.
NFL players are highly paid adults, if they're foolish enough not to wear mouthguards, that's their problem. Still, the NFL sets a bad example by presenting to young players, on national television, images of professionals not taking a basic step for concussion protection. The NFL also does not require four-point chinstraps, which reduce concussion risk. The National Federation of High Schools has required four-point chinstraps since 2009. Once again, high school football is the leader institution and professional football is lagging behind.
Christmas Creep: Reader Denny Sump of McCandless, Pa., writes, "I was at the Pittsburgh International Airport on Sept. 21, and standing at the exit doors was someone swinging a bell for the Salvation Army's Red Kettle Christmas charity." Michael Dietrich of Bethlehem, Pa., who lives in Warsaw, Poland, reports that MSN has already announced the "hottest toys" of the 2011 holidays -- "hottest" before hardly anyone has bought anything. Hurry to get your Nerf Vortex Vigilon Blaster.
TMQ's Off-Price Generic Prediction: Home Team Wins: Since the 1970 merger, only three NFL teams have winning road records: Miami, Dallas and San Francisco. The other 29 are net losers on the road. If you want to be really sure you see the home team win, buy tickets to a visitor appearance by the Houston Texans, who are 22-52 on the road since joining the league.
What The Martz! Are too many cooks spoiling the broth in Chicago? Lovie Smith has three former NFL head coaches as assistants (Mike Martz, Rod Marinelli and Mike Tice), plus a former college head coach (Bob Babich).
It's not just that Martz has made the pass-wacky offense one-dimensional: counting sacks and scrambles, he has called 131 passes versus 48 rushes. The 1-2 Bears seemed discombobulated at critical moments against the defending champion Packers. Former head coaches tend to project ego fields. Many don't really want to be taking orders, and don't want to be questioned by players or each other. There are so many ego fields on the Chicago sideline, they may be interacting negatively.
Many Return to a Life of Going Up and Down: The agency that runs the Washington, D.C.,-area subway system has announced a program of "escalator rehabilitation." Time off for good behavior!
What Tom Brady Will Do After Football: Last week TMQ said auto shows feature "glamorous models draped over concept cars you probably wouldn't even want. The models are always women, not male-model hunks, which must be the car industry's way of acknowledging that only men can to inveigled into spending huge amounts of money on cars." Reader Balázs GyQrik, of Budapest, Hungary, reports Citroen had a male model adorning its latest product at the Frankfurt auto show. He notes, "Sure, it's only a drop in the sea, but can hunks in the Sports Illustrated swimsuit issue be far behind?"
Another Way the High and Mighty Steal from Average People: Obviously, 9/11 meant a need to improve security, but "security" has become a hustle used to justify luxury and self-importance for government and corporate officials. TMQ often documents midlevel and even minor public officials surrounding themselves with taxpayer-paid bodyguards supposedly for security, but actually so they can seem more important while cutting to the heads of lines. Shareholder-paid "security" for CEOs is as much a hustle, and increasingly focuses on the private jet.
Many CEOs now justify their shareholder-paid personal jets based on "security" -- though no one traveling on U.S. commercial airlines has been harmed by terrorism in a decade. Recently the Wall Street Journal reported "Yum Brands Inc., which owns Kentucky Fried Chicken and Taco Bell, said in regulatory filings that CEO David Novak and his wife are required to use company aircraft for personal and business travel" for security reasons. The company "requires" the CEO and his wife to take private jets on personal travel. Forces them to!
The Journal continued, "Comcast Corp. says that for security, certain senior executives must use company planes for business and personal travel. In 2010, the cable giant bought a third jet for its fleet, a Dassault Falcon 900 that can cost upwards of $40 million. The new jet's most frequent destination in its first six months, from its home base of Philadelphia, was the island of Martha's Vineyard, Mass., where [Comcast] CEO Brian Roberts has a house. The plane made 24 trips there in that period, mostly in the summer, FAA records show. Starting in October, the jet also began flying to Palm Beach, Fla., where Mr. Roberts has another home."
Corporate leaders are using average people's money, extracted from labor via wage cuts and from shareholders via lower dividends, to lavish private-jet luxury upon themselves. The only complication is that average people may find out. How did the Journal determine that corporate jets are spending so much time commuting to vacation homes? Because in most cases, jets must file flight plans that are public documents.
So CEOs are lobbying to have their flight plan information withheld from the public. There is a privacy issue. While airspace must be regulated, generally, government should need a court order to monitor a specific person's location. And on rare occasion, traveling executives may have reason to fear what the law calls a "valid security threat."
But 99 percent of the time, people on corporate jets want their movements secret so shareholders and labor don't know they are using company planes for personal luxury -- and so the IRS doesn't know they are receiving corporate-paid personal travel they may not declare as income. Privacy could be protected, yet the public interest maintained, if private aircraft flight plans were not disclosed in real time -- but at year's end, all trips taken by an aircraft were made public, by tail number. That way shareholders, labor and the IRS could figure out if executives were using the company plane for personal travel. But on any given day, the CEO's movements would receive privacy protection.
Stop Me Before I Blitz Again! Leading 22-16, Jersey/A faced third-and-11 on the Philadelphia Heat 18 with less than four minutes remaining. Philadelphia, known for being blitz-wacky, rushed seven men against a screen-pass call -- touchdown. And TMQ wrote the words "game over" in his notebook. Detroit getting the first overtime possession at Minnesota, the Lions faced second-and-10 near midfield. The Vikings showed a big blitz, so Matt Stafford audibled to a go route to Calvin Johnson, who was single covered despite being among the league's most dangerous receivers -- 40-yard gain. And the rest is details.
I'd Rather Be Blue: New Braunfels Canyon High in Texas now plays on red turf . Can orange turf for the University of Texas be far behind? Purple turf for the Baltimore Ravens?
Declining Football IQ: Trailing by 10, Kansas City did not use a hurry-up offense with six minutes remaining. Confusion caused the Chiefs to burn their last two timeouts on consecutive downs with about five minutes remaining. Scoring to pull within three, Kansas City was called for a celebration penalty when a player removed his helmet while on the field, forcing the Chiefs to kick off from their 20. At the endgame, Kansas City was in San Diego territory but in desperation mode, and Matt Cassel threw a contest-concluding interception. At that point, even one timeout in Todd Haley's pocket might have altered the outcome.
Why the confusion? This season the Chiefs have an absurd playcalling system. Offensive coordinator Bill Muir, in the press box, calls a play down to quarterbacks coach Jim Zorn, on the sideline, who then radios the play in to Cassel as Haley listens. In 2009, Haley called the plays; in 2010, plays were called by Charlie Weis, who has fled the coop. This year, Chiefs plays are being called by committee. Is there a parliamentarian? The absurd system not only results in timeouts wasted on consecutive downs: Kansas City is the league's lowest-scoring team.
As for the Bolts, only San Diego could have a 125-yard edge in offense, a nine-minute edge in time of possession and nine more first downs than an opponent, yet just barely win.
Smart Midweek Management: The Forty Niners flew from California to Ohio to play, then next week, perform at Philadelphia. Rather than return to San Francisco and then fly to Philadelphia, scrambling their body clocks, the Niners will remain in Ohio all week, having arranged a practice facility.
Are Greek Bonds Backing the Movie "Moneyball"? The movie "Moneyball" is winning rave reviews. Michael Lewis's 2003 book of the same name is also a great read, though handicapped in spots with the contemporary publishing-industry imperative of the nonfiction work that claims an amazing single insight that explains everything about a topic.
In the film, the handsome Brad Pitt plays Oakland Athletics general manager Billy Beane, who is himself handsome -- maybe Beane could play Pitt in some future flick. The book and the movie both portray Beane as a super-ultra genius for applying the Bill James sabermetric approach to baseball decision-making, then using James-style data crunching to guide the low-rent, underdog A's to a division title in 2002.
Lewis' book stops in that year, which is handy for its thesis. Beane continues to run the Athletics using the moneyball approach: yet Oakland has not finished above .500 in five years, and currently is a dreary 72-88. Nor did the moneyball approach ever take the team into the World Series.
One possibility is that the whole moneyball idea is hype: that Beane had some beginner's luck, which Lewis, wanting to puff up a book proposal, converted into a claim of a sweeping insight about sports economics. Since Beane took over the A's, there are many MLB teams that have reached the World Series without asserting they possess any stunning conceptual breakthroughs about whom to sign.
It is also possible that Beane fell victim to "commoditization," which happens with increasing speed in a globalized environment. This would mean Beane did in fact have an important insight, but his idea has been copied by most if not all MLB franchises, turning the idea into a mere commodity that, possessed by everyone, confers no advantage.
Here's what your columnist wrote about commoditization in my 2009 book "Sonic Boom": "A generation ago, a company that came up with a novel product might have decades of a business to itself, because it would take that long for other companies to hear about the idea, gear up to copy it, then learn to produce facsimiles close enough in quality that buyers would be happy with them. With each passing year, this process accelerates. Free-flowing information makes it easier for businesses to find out what is being done successfully, and imitate success.
"When IBM pioneered the desktop PC, for years the company had that market nearly to itself; then competitors jumped in, offering similar machines. By 1996, when Dell began to sell its own brand of PCs direct to consumers via the Web, IBM's core idea had been commoditized, transformed from something unique that could only be made by one firm into a commodity made by many. In commodity markets, price governs most decisions -- if competing products are about the same, why not pick the cheapest? The commoditization of the PC led to IBM's departure from that business; IBM pioneered the idea but couldn't be the lowest-cost producer, so bowed out. As the world become more global, commoditization will happen faster and faster."
Commoditization is a reason the international economy grows more productive and simultaneously more turbulent -- when some business has a good idea, the rest of the world learns to imitate that idea with increasing alacrity. In Beane's case, once the book "Moneyball" was published in 2003, the rest of baseball had a road map -- available for $27.95 in a bookstore -- on how to apply sabermetrics to free agency decisions. The idea was commoditized, and the A's sunk back into mediocrity.
Wes Welker Held to 16 Catches: When New England's final scoring drive began at Buffalo, Wes Welker already had 13 receptions -- and he caught three more, including the Flying Elvii's final touchdown, on fourth-and-goal. Going into the fourth-and-goal snap, Welker had 15 receptions, and yet was covered over the middle by a linebacker.
Case Study in Sports Economics: The three players who got the biggest summer new contracts -- Peyton Manning, Chris Johnson and Michael Vick -- are either hurt or not performing well. About $100 million in guarantees to these three gentlemen is, in economic terms, not creating value.
Angry Birds Become Tweedy Birds: What's the story with Atlanta? Since clinching home-field advantage in the NFC last season, the Falcons are 1-3 and just lost to City of Tampa, a team they traditionally own. The mega-trade for wide receiver Julio Jones so far has only disrupted chemistry. Sunday, normally reliable Roddy White let the ball bounce off his hands for an interception just before halftime, costing Atlanta a likely field goal, then dropped a perfectly delivered touchdown pass in the fourth quarter. The Falcons' métier was being dull but efficient. Suddenly they're not efficient. Having owner Arthur Blank stand on the sideline with the team -- boy, that really must be helping.
As for the Bucs, this young team is growing up fast. Last season they were a league-best 5-1 in close games; already in 2011, City of Tampa has won games by four and three points. In the third quarter, facing a fourth-and-1 in the Maroon Zone, the Buccaneers went for it, converted, and on the possession got the field goal that proved the deciding points. At the endgame, the Bucs again lined up to go for it on fourth-and-1 and managed to draw Atlanta offside -- when's the last time you have seen this ploy actually work? -- though Tampa had been planning all along to call timeout if the Falcons did not jump.
Football Factory Universities Continue to Lower Their Standards: Last spring the Ohio State football program was embarrassed, and OSU president Gordon Gee responded by all but lying about the program's academics. Last month the University of Miami football program was embarrassed, and Miami president Donna Shalala responded by all but lying about the program's academics. Details are here. In a spin-cycle world, what seems to matter is that when big-university presidents don't tell the truth about academics, they get away with it.
OSU and Miami are embroiled in genuine scandals. The University of Oklahoma, by contrast, is merely under pressure because, in its football-conference fight, OU seems obsessed by sports revenue. Yet Oklahoma has now veered down the low road. Saturday, during the Oklahoma-Missouri game, OU president David Boren appeared in an advertisement, produced by OU, promoting the school. He declared, "In fact, Oklahoma is the top public university for academic excellence." This sounded hauntingly like Gee declaring OSU football "ranked first in academic performance among the nation's top 25 teams" (not true) or Shalala asserting "the academic achievements of our student-athletes are mentioned in the same breath and spirit as Notre Dame and Stanford" (not true, except in the literal sense that Shalala herself says this).
Is Boren's claim true? After all, Boren said OU being "the top public university for academic excellence" is a matter of fact, not opinion. I asked Oklahoma spokeswomen Catherine Bishop what backs Boren's claim. She responded, "OU ranks first in the nation in the number of freshman National Merit Scholars enrolled. During the past year, an OU student became the University's 28th Rhodes Scholar, making OU one of the top producers of Rhodes Scholars nationally. The Princeton Review has named OU among the top public universities in terms of academic excellence and cost to students, and OU is in the top tier rankings in research, according to the Carnegie Foundation."
Fact-check: Does Oklahoma rank "first in the nation" in freshman National Merit scholars enrolled, as the school asserts? "We haven't published any information yet on the current freshman class," National Merit Scholarship Corporation spokeswoman Eileen Artemakis told TMQ. "No one knows who's No. 1." In 2010, OU ranked fifth for National Merit scholars.
Oklahoma has produced 28 Rhodes scholars, out of 334 Rhodes scholarships awarded to students from American schools. In the current year, University of Oklahoma has one Rhodes scholar. Harvard, Stanford and the University of Chicago have three each.
Princeton Review ranked Oklahoma one of 376 "best" colleges and among the 50 "best value" public universities. Princeton Review did not rank OU for "academic excellence."
To back the assertion that "OU is in the top tier rankings in research, according to the Carnegie Foundation," Bishop offered this page. The page is simply Carnegie's classification. All universities are classified by Carnegie: find any college's classification here. Oklahoma's name does not appear among the 41 top schools in the Carnegie metric. Nor is the University of Oklahoma a member of the Association of American Universities, the organization of the country's top research center universities.
Being fifth in National Merit scholars is impressive, though it isn't being first. Having had 28 Rhodes scholars is extremely impressive. Other backing for Boren's claims appears embroidered at best.
The University of Oklahoma may be a great place to go to college, especially considering it is relatively affordable. And rankings tell only part of the story. College is what you make it. But it's simply not the case that "In fact, Oklahoma is the top public university for academic excellence."
Schools such as OSU, Miami and Oklahoma are accused of skewed priorities, and their presidents respond with statements that are at worst deliberate deceit, at best the sort of slipshod unsubstantiated claim that would cause a college student to flunk a paper. This just seems more proof that the accusations against football-factory universities are correct. Wouldn't it be nice if the highly paid presidents of big colleges took care only to say that which is true?
Tis Better to Have Rushed and Lost Than Never to Have Rushed at All: Game tied, Pittsburgh reached first down on the Indianapolis 30 with 1:13 remaining. The Steelers patiently rushed four times, forcing the Colts to use timeouts, then kicked the winning field goal with 8 seconds remaining: the final Pittsburgh rush was to position the ball where the kicker wanted it relative to the goal posts. Finishing the game the old-fashioned way caused the football gods to smile upon the Steelers, who earlier had turned the ball over twice in 17 seconds.
More reasons Minnesota should panic: Counting sacks and scrambles, in the course of building a 20-0 halftime lead, Vikings coaches called 23 passes and 15 rushes. In the second half, they called 20 passes and six rushes. On the day, Minnesota gained 5.7 yards per rush attempt and 4.7 yards per pass attempt. You've got a 20-point second-half lead, why aren't you rushing to advance the clock?
Lend Me a Tight End! Atlanta, Chicago, Green Bay, Houston, New Orleans and Tennessee were among teams that got big plays from tight ends split wide as wide receivers. Jermichael Finley of the Packers not only lined up as a wide receiver but looked like one in eluding the Chicago secondary for three touchdown receptions. The winning points for Carolina against Jacksonville -- a game in which Cam Newton looked quite mortal -- came on a touchdown to tight end Greg Olsen split wide, followed by a deuce throw to Olsen split wide.
Houston got a 62-yard reception from tight end James Casey, who lined up in the backfield seemingly as a blitz blocker, then ran a simple flare route, ignored by the defense. Casey later caught a touchdown pass on a "go." Denver leading 14-10, Tennessee faced first-and-goal with five minutes remaining. The Titans play-faked; guard Jake Scott pulled right, to influence the Broncos' defense into thinking it was a run right; tight end Daniel Graham was alone in the right corner of the end zone for the winning points.
The more football TMQ watches, the more your columnist thinks the tight end is essential to an NFL offense. Next trend to keep your eye out for: The decisive play of the Buffalo-New England contest came when the Bills split tailback Fred Jackson far wide, near the sideline, and he was forgotten by the Flying Elvii secondary. Every NFL coaching staff is pouring over film of that game. Look for tailbacks split far wide in weeks to come.
Best Loss of 39 Yards on Fourth-and-26: Leading Texas A&M. 30-27, Oklahoma State faced fourth-and-26 on its 39-yard line with 5 seconds showing. A kneel-down might not conclude the contest, and a punt might be blocked.
Oklahoma State coach Mike Gundy -- a TMQ favorite because he is trying to reduce practice injuries -- put wide receiver Justin Blackmon, his fastest man, in to take the snap in a victory formation. Blackmon sprinted backward, toward his own end zone, while pursued by Aggies trying to stop him from achieving a deliberate safety. Blackmon reached his own end zone as time expired for a final of Oklahoma State 30, Texas A&M 29. On their final possession, the Cowboys lost 55 yards -- and won.
Rule quirk: The other thing Oklahoma State might have done is have the quarterback heave the ball deep down the middle. The clock stops when an incompletion crosses the out-of-bounds markers on the sidelines. But for a pass thrown through and out of the end zone, the clock does not stop until the ball crosses the backline. Surely a high-arcing pass would take more than 5 seconds to traverse from the Team A 39-yard line to the back of the Team B end zone. So in the situation faced by the Cowboys, this would seem a safe way to kill the final 5 seconds. But you'd be gambling that the zebras knew this rarely invoked rule.
Disclaimer of the Week: Reader Gary Goldstein of Cincinnati took his family to the King's Island amusement park in Mason, Ohio. The star thrill ride is the Wind Seeker. Goldstein reports, "On the day we were there, the Wind Seeker was not operating. A sign said,' Closed due to wind.' "
Reader Comments: Last week TMQ excoriated the pre-1993 NFL retirees who complain nonstop about the football pensions funded for them by younger players, when the pre-1993 players themselves never negotiated for pensions nor offered a single farthing to players who came before they did. Rob Anderson of Penn Yan, N.Y., writes, "The older NFL players' position is not, in concept, unlike the position of Baby Boomers toward the Millennial generation. Given decades of opportunities, Baby Boomers consistently took the money up front, failing to balance budgets, failing to save enough for Medicare and Social Security, to the point that I, as a 28-year-old, am expected to pay so the Boomers can live high, while guaranteed never not to get back the full value of my contributions to Social Security and Medicare. How different is that from the older NFL players spending every dollar on themselves, then demanding younger players sacrifice to bail them out?"
Jamie Habberfield of Pittsburgh writes, "You fail to understand some of the unique issues relating to the older NFL players' profession. First, you compare their situation to those of retired newspapermen, lawyers or doctors. Reporters working for The New York Times in the 1960s did not popularize journalism, or make it possible for current columnists to have high-paying careers. People have been interested in the news and in opinions about the news for centuries. Doctors from the postwar period did not popularize medical practice, which already was well-established as a lucrative field.
"But in the case of professional football, it was the 1950s through 1970s generation of players who caused a remarkable increase in public enthusiasm for the sport. They created much of the financial value that the NFL and its young players are reaping today. Now take into account that the players from this generation played the sport before important medical impacts of the game were understood. Newspapermen or doctors of the 1960s did not take significant risks that are avoided by those in the same professions today but NFL players of that period did. Therefore, though it's true to say that players of the period did not bargain for pensions and long-care health care as we now know they should have, at the time, information about dementia from football and similar problems was not available. So the need to bargain would not have been apparent to them."
Speed of Light Pulled Over, Ticketed: Many readers, including Jared Grisbgy of Jonesboro, Ark., noted that researchers at Europe's CERN particle accelerator think they observed neutrinos moving just slightly faster than light. The Special Theory of Relativity says matter cannot exceed the speed of light, which may render impossible the warp drives beloved of sci-fi writers. Confirmation that matter can, in fact, exceed the speed of light would be huge news.
Because the claimed velocity is less than one-thousandth of 1 percent more than light speed, observer error seems the likely explanation. But maybe matter can exceed the speed of light and we just haven't noticed this yet because we don't know what to look for. Maybe it's even relatively easy to exceed light speed, based on knowledge we don't yet possess. After all, two centuries ago, the top scientists at Harvard and Yale would have said that heavier-than-air flight would always be impossible, and now this seems relatively easy.
If matter can exceed the speed of light, once humanity builds starcruisers, all manner of shenanigans will become possible at what are now unimaginably faraway star systems. If matter can exceed the speed of light, advanced aliens could have their eyes on us right now. ("Gorzon, before we vaporize their world, let's take all the cheese curls, those things are yummy.") TMQ said last week, before the CERN finding was announced, that there are many reasons to think "humanity knows hardly anything about the larger universe." Now there's another.
All-Unwanted Update: Last week TMQ, who touts "all-unwanted" players who went undrafted or have been waived, noted the profusion of castoff players on the Buffalo offense, currently the NFL's highest-scoring. In this week's Bills game, big defensive plays were made by George Wilson -- undrafted, he worked in the offseason as an actor in music videos -- and Drayton Florence, who was told to hit the road in Jacksonville. As Florence was running for a pick-six, Tom Brady had the last shot at him and obviously pulled up, perhaps afraid to muss his hair.
In the Giants-Eagles game, the undrafted Victor Cruz from Division I-AA Massachusetts scored two touchdowns, including one over megabucks Nnamdi Asomugha. In the Indianapolis-Pittsburgh game, big defensive plays were made by Jamaal Anderson, waived by Atlanta, and Joe Lefeged. In my AFC Preview, I told readers to "expect big things" from Lefeged. What astonishing insider information did I possess? None! I simply knew he was an undrafted free agent for the Colts, who traditionally get undrafted players to produce.
Sweet College Play (Tape-Delayed): Reader William Meyer of Atlanta notes this tape of Vanderbilt running the Statue of Liberty against Ole Miss.
Obscure College Score of the Week": Susquehanna 56, Gettysburg 55. Scoring to pull within one in the first overtime, Susquehanna went for the deuce and ended a contest that saw an Arena-League-like 16 touchdowns. Gettysburg is averaging 49 points per game, but is only 2-2. Located in Gettysburg, Pa., Gettysburg College started classes on Aug. 29 and on Oct. 21 holds Fall Honors Day for just nine weeks of work.
Bonus College Score: Eureka 55, Presentation 27. Located in Aberdeen, S.D., Presentation College offers a major in "lifestyle coaching."
Next Week Jill and Polly ask Mr. Tumnus to save to Colts.
In addition to writing Tuesday Morning Quarterback for Page 2, Gregg Easterbrook is the author of "Sonic Boom" and six other books. He writes a politics column for Reuters, and is a contributing editor for The New Republic, The Atlantic Monthly and The Washington Monthly. His website can be found here, and you can follow TMQ on Twitter.