Commentary
Victories, even comebacks, are earned
So far the season is a fabulous one if you like comebacks. On Sunday, the Detroit Lions came back from down 27-3 to the Dallas Cowboys, and the San Francisco 49ers came back from down 23-3 to the Philadelphia Eagles. The Jersey/A Giants came back from a 27-17 deficit with five minutes remaining, and the Cincinnati Bengals came back from a 17-3 margin at halftime. This, following a week in which the Buffalo Bills came back from a 21-point deficit to the mighty New England Patriots, and Detroit came back from a 20-point halftime deficit. Sunday made the Lions the first NFL team ever to rally from deficits of 20 points or more in consecutive weeks.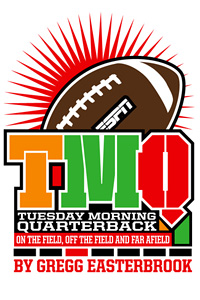 Comebacks are sheer excitement. But please don't say they happen because the vanquished team "blew the lead." A football game lasts 60 minutes. Who's ahead early, and by how much, is irrelevant to the outcome. All that matters is who's ahead on the final play.
Saying a team that lost after mounting a nice margin "blew the lead" is among the dumbest clichés in sports, failing to grant fair notice to the comeback side. Just because you're ahead early, even if by 20 points, does not confer some kind of mystical right to victory. Being ahead by a big margin certainly doesn't mean you are the better team! The assumption seems to be that if a team jumps to a big lead, then it deserves to win. The team that plays the best overall deserves to win.
In every one of these recent NFL instances -- or many other cases, such as Alabama losing to Auburn last season after taking a 24-0 lead -- the team that "blew" the lead was outplayed, and outcoached, overall by the victor. The loser didn't blow the game, the victor won.
Plus bear in mind -- often when a team jumps to a big lead, the opponent has just as much time available to reply. In the Detroit-Minnesota contest in Week 3, it took the Minnesota Vikings the first 30 minutes to build a 20-0 lead: meaning the Lions had 30 minutes to do something about it. Alabama was ahead 24-0 late in the second quarter; Auburn had as much time to come back as Alabama used to get ahead. Leads are not blown: victories are earned.
On Sunday, Dallas surged ahead of Detroit 27-3, and then the Cowboys performed poorly for the remainder of the game while the Lions performed well. That Detroit played well at the end means just as much as Dallas playing well early. Tony Romo threw three interceptions after the Cowboys built their big lead, two returned for touchdowns. And just why was he heave-hoeing the ball in the first place, with Dallas leading big and needing to grind the clock? Ahead 27-10 late in the third quarter, facing third-and-2, Romo threw a pick-six. He should have handed off -- and that's on the coach. In the second half, Jason Garrett was outcoached by Jim Schwartz.
As for the Eagles, they fumbled at the San Francisco 1-yard line, allowed a field-goal attempt to be blocked, and missed another field goal. In the second half, Philadelphia played poorly on defense. Initially, the Philadelphia Heat had a big lead. By the time 60 minutes had passed, San Francisco had been the better team.
Andy Reid and his assistants were significantly outcoached by Jim Harbaugh and his assistants. Philadelphia leading 23-3 midway through the third quarter, Eagles coaches called a seven-man blitz, including a safety. Easy 30-yard touchdown pass to a receiver in the space the safety vacated, and the 49ers' comeback was on. Less than a year ago, Philadelphia staged a monster comeback against Jersey/A, the comeback triggered when Giants' coaches began calling risky seven-man blitzes despite a big lead. Didn't Philadelphia coaches learn anything from that game? Apparently not.
As for the bizarre Ronnie Brown fumble at the 1, Brown says it was a called passing play. Reid challenged the fumble ruling, surely because he knew the play was supposed to be a pass, so was hoping the result was an incompletion. (The Game Book calls the result a fumble; to TMQ, it appeared a backward pass; referee Alberto Riveron simply announced San Francisco ball and didn't say why.) Philadelphia leads 10-3 and has third-and-goal on the Niners' 1. In comes a heavy package with two tight ends and an extra offensive lineman. Tight end Brent Celek went into the left flat. Brown was supposed to sweep left and throw to him. Instead San Francisco "blew up" the play: Brown was hit immediately, panicked, and lost the ball. But why call a trick play pass from the 1 with a lead? Rush, and if unsuccessful, rush again or kick for a field goal. Brown came into the game 4-for-12 passing on his career, and the play was only his second touch of the contest. Putting him cold into a high-pressure passing situation was a coaching error.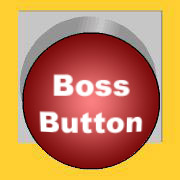 As for the Giants' comeback against the Arizona Cardinals, Jersey/B played significantly better than the hosts at the endgame. Afterward, Arizona players and coaches were blaming the zebras because they ruled Victor Cruz down, by virtue of not trying to advance, when he went to the ground, released the ball and jumped up to return to the huddle. TMQ thought Cruz was down and the officials correct. But don't blame the zebras, play better! Coach better!
Arizona leading 27-17 with four minutes remaining, the home team ran an all-out seven-man blitz led to an easy-26 yard completion to the Cactus Wrens' 2. (Note: the cardinal is not indigenous to Arizona, whose state bird is the cactus wren.) Now leading 27-24 with 2:46 remaining, Arizona had the Giants out of timeouts. Another seven-man blitz -- easy-looking touchdown pass. Arizona got deep into Jersey/A territory at the endgame, but gave up its fourth sack of the day -- Kevin Kolb was also hit numerous times -- and the drive petered out. The Cardinals didn't blow a lead, the Giants played better when it counted: especially in the fourth quarter when both Giants lines outperformed both Arizona lines.
Tuesday Morning Quarterback would be happy if every football game was a last-second comeback win, there's nothing more exciting in sports. Just don't say the loser "blew the lead."
In other football news, the Patriots have the league's leading offense, averaging an Arena League-like 507 yards per game. Last year, New England was the NFL's highest-scoring team. In 2007, the Patriots set the NFL record for points in a season. Yet Bill Belichick cut his teeth as a defensive zealot. His big break was as defensive coordinator for the Bill Parcells Super Bowl Giants, a grind-it-out defensive team. As head coach in Cleveland, Belichick emphasized defense. Now he's an offensive wizard, while the Patriots rank last in the NFL in defense. Impostor, tell me where the real Bill Belichick is and what you've done with him!
The New England coach is nothing if not analytical, and realized -- especially with the past decade of rule changes intended to favor offense -- that defense-oriented teams sometimes win but high-scoring teams almost always win. There are coaches who strategize to come out ahead in a low-scoring defensive struggle. For the past five years, Belichick has been strategizing to spin the scoreboard. The Patriots under Belichick are now 62-3 when scoring at least 30 points. A high-scoring team almost always wins, so Belichick has undergone a religious conversion, from defense to offense.
For five seasons, Belichick has been using a shotgun-spread offense, mostly from the no-huddle, because recent experience shows this puts up the most points. Against a no-huddle offense, the defense can't substitute, and since playing defensive line is more tiring than playing offensive line, in the second half, the Patriots' O-line takes over. Despite 163 pass attempts, New England has allowed just four sacks -- a tired, disorganized opposition is a reason. And Belichick has been studying the playbooks of great offensive teams of the past, including Bill Walsh's. On Sunday, the Patriots rolled out a favorite Walsh play, a double fake. Tom Brady pump-faked a screen pass left, then rapidly play-faked a draw, then threw down the middle to Deion Branch for a touchdown. Steve Young was a master of the double fake. In the current NFL, only Brady and Drew Brees run this action consistently.
Right now the league's five highest-scoring teams -- Green Bay, Detroit, New England, Buffalo and New Orleans -- are a combined 17-3. None of these teams are in the top 10 for defense. In the modern game, high-scoring is the surest path to victory.
Stats of the Week No. 1: The Lions and Niners trailed by a combined 50-6, and both won.
Stats of the Week No. 2: Detroit has won eight straight.
Stats of the Week No. 3: Miami has lost seven straight.
Stats of the Week No. 4: In the Jets-Ravens game, there was one offensive touchdown and five defensive or special teams touchdowns.
Stats of the Week No. 5: Atlanta had a 40-minute time of possession, and just barely won.
Stats of the Week No. 6: In the span of nine snaps, Tony Romo threw a touchdown pass and two interceptions returned for touchdowns.
Stats of the Week No. 7: Since leaving Philadelphia, Donovan McNabb is 5-12 as a starter.
Stats of the Week No. 8: The Eagles and Raiders both gained more than 500 yards on offense, and lost.
Stats of the Week No. 9 (college bonus): (College bonus.) Against Central Michigan, Northern Illinois gained 587 yards on offense, and lost.
Stats of the Week No. 10: The defending-champion Packers have 10 straight victories -- and November is the earliest they can face an opponent with a winning record.
Cheerleader of the Week: Vanessa of the South Florida Dolphins, who according to her team bio is studying "radiation technology" -- let's hope she does not aim any at the visiting team -- and admires Oprah Winfrey.
Sweet Play of the Week: Hosting the Pittsburgh Steelers, the Houston Texans opened the game with a 19-play touchdown drive that consumed 10:55. Reaching first-and-goal at the Hypocycloids' 1, Houston put in a power formation and zone-blocked right. Zone blocking, spoken of in hushed tones by sportscasters as if it were an amazing secret, in this case only means everyone on the line pushes to the right -- not trying to block a specific man, just pushing in one direction. Tight end Owen Daniels, lined up left, zone blocked right, pushing the Pittsburgh defensive end to the right, then spun out into the left flat uncovered. Play-fake, touchdown to Daniels. Sweet.
Game tied at 10 in the fourth quarter, Houston zone-blocked left. Arian Foster cut back to the right. Pittsburgh defenders had followed the blocks to the left -- 42-yard touchdown and the winning points. Sweet again. TMQ thinks the Texans have the potential to be the first team ever to finish 12-4 and miss the playoffs.
Sour Play of the Week: Jordan Babineaux of Tennessee ran an interception back 97 yards for a touchdown at Cleveland. Normally a very long pick-six happens when a defender cuts in front of an "out" pattern and sees nothing but open field ahead. In this case, Babineaux was 20 yards downfield of the Browns' line of scrimmage, and had to weave his way through the entire Cleveland team. He was able to do so because the Browns barely bothered to pursue him -- very sour. Linemen Jason Pinkston and Joe Thomas jogged in his general direction, then gave up and watched. Even if they are not fast enough to catch a defensive back, they could still try to cut him off and force him toward the center of the field. They didn't bother.
Speaking of fast, where were the Browns' speed players? According to the game book, this play lasted 19 seconds -- surely making it one of the longest NFL plays ever, in terms of time. Yet the Cleveland speed players were nowhere to be seen. Very, very sour.
Sweet 'N' Sour Play of the Week: Devin Hester raced through the Carolina Panthers for his 11th punt return touchdown, setting the career record for most punt return touchdowns and for most touchdowns on kick returns of all types. Two NFL career records on the same play -- sweet. The Carolina Panthers did not punt away from Hester, rather they kicked directly toward him. Sour. The Cats have a guy who's not just the special teams coach, his title is special teams coordinator. He does nothing all year long but work on NFL special teams. Yet he didn't know it is not a good idea to punt the ball directly to the best kick returner ever.
Sweet 'N' Sour Play No. 2: Leading 21-17 just before intermission, Green Bay had the ball on the Denver 17. The Packers lined up with double slots: two wide receivers on each side. Both slot men were fast players. Both slot men ran verticals straight to the end zone. Greg Jennings was uncovered, touchdown, and the defending champs never looked back. Sweet.
On the play, Denver had one safety deep -- he couldn't help with both vertical routes, he had to choose one. Why did Denver field only one safety with the half almost over and Green Bay obviously throwing to the end zone? No Packers receivers were jammed at the line, either. All got the "free release" that receivers love. Throughout the contest, Denver did not jam receivers. It looked like a seven-on-seven league. Sour.
Why did Green Bay have its offensive starters still on field with 41-17 lead with eight minutes remaining? The Packers also had defensive starters on the field till the final three minutes. This is tempting fate.
Disclaimer of the Week: Reader Steve Seiferheld of Haddonfield, N.J., writes, "I drink Lactaid brand milk, whose formula is good for we who are lactose intolerant. On the packaging it says, 'Allergen warning: contains milk.' The name of the product is milk!"
Declining Football IQ: Leading 10-0 with a few seconds remaining before intermission, the Texans blocked the Steelers' field goal attempt. The ball rolled in the classic "scoop and score" position. First low-IQ development: Houston's Jonathan Joseph, who picked up the blocked kick and had nothing but green grass ahead of him, began waiving the ball in the air at the Pittsburgh 40, and dance-strutting at the Pittsburgh 20. The football gods punish that sort of thing -- in this case, immediately. The second low-IQ development was that the Texans' Danieal Manning shoved the Steelers' holder in the back well behind the play. The penalty nullified the touchdown, and also ended the half. (The half can continue on a penalty against the defense; the half ends on a penalty against the team with the ball; Houston had possession when Manning shoved the holder.)
Wasteful Spending on Bodyguards Watch: Reader Josh Prinsky of New York City notes that Alex Rodriguez got a police escort to Yankee Stadium. Reason? Traffic was bad. Prinsky writes, "The Yankee media relations guy who's quoted seems to think this is a positive story that would get them good press. How is this a valid way for an on-duty cop to spend time? If I was late to work, I couldn't flag down a policeman for an escort. Rodriguez is a private businessman engaged in a for-profit activity -- it's up to him to be on time, not up to public servants to clear his path. In New York, police are punished if they play catch with children at a housing project, which sounds like a wise use of law-enforcement resources. But stop traffic to provide an escort for a very rich man? No problem."
Though Chicago, Cook County and Illinois all have serious budget problems, nevertheless there is $600,000 a year to provide round-the-clock bodyguards for the city's most powerful alderman, the Better Government Association has found. The taxpayer-funded bodyguards are not in response to any security threat -- rather, they are to make Alderman Edward Burke seem more important, plus allow him to cut to the fronts of lines, double park, and speed through red lights. The Chicago Sun-Times further reports that former Chicago mayor Richard Daley used taxpayer-funded bodyguards to pick up beer and clean his lake house, while Daley's daughters, who were not public officials, had bodyguards to get people out of their way when they went shopping.
In addition to surrounding themselves with bodyguards, politicians now expect to travel in luxury cars, not mere sedans like taxpayers drive. The chairman of the Washington, D.C., city council ordered himself a loaded Lincoln Navigator with a $67,000 sticker price. His rationalization was that he needed an off-road-capable vehicle -- though the District of Columbia consists entirely of urban area. The luxury SUV gets only 15 miles per gallon, and the council chairman has a full-time driver. D.C. law prohibits public purchase of low-mileage vehicles, and stipulates that only the mayor may have a driver. The city council chairman simply instructed his staff to ignore the law.
This seems another example of TMQ's contention that the reason fantastic sums are being spent by government, yet nothing's getting done, is that much of the money vanishes to corruption or to luxurious living for officials of both parties. TMQ believes plain old corruption, especially, is a bigger factor in runaway government spending than commonly understood.
Colts Suddenly in the Andrew Luck Competition: As someone who touts undrafted, low-drafted or waived players, TMQ loved Monday Night Football's 59-yard touchdown screen pass from sixth-round choice Curtis Painter to sixth-round choice Pierre Garcon of Division III Mount Union, with undrafted tackle Jeffrey Linkenbach making the key pull block.
But the essence of the contest was that fortune favors the bold. Trailing 17-10, City of Tampa faced fourth-and-1 on the Indianapolis 24 late in the third quarter. Though conversion on fourth-and-1 is 70 percent likely, most NFL coaches would launch a field goal in this situation, if only to deflect postgame criticism away from themselves. Raheem Morris -- who at age 35 is in his third year as an NFL head coach -- went for it, inserting running quarterback Josh Johnson to execute a college-style option run. Touchdown on the possession tied the score at 17.
Then, leading 24-17 with 1:12 remaining, the Buccaneers faced fourth-and-1 on the Colts 41. Most NFL coaches would launch a punt in this situation, if only to deflect postgame criticism away from themselves. Morris went for it on a power run, and the rest was kneel-downs. Since the start of the 2010 season, the Bucs are 11-4 in games decided by a touchdown or less, a good sign of poise for a young team.
Monday night's added passing yards mean the first four weeks of the 2011 were the four weeks of most passing yards in NFL annals. Sportsyak continues to claim this is caused by new rules emphasis on defensive backs not making deliberate helmet-to-helmet hits on receivers. If so, learn to live with it, because that's here to stay, and should be.
But TMQ does not think the helmet-to-helmet crackdown accounts for increased passing yards. TMQ thinks blown coverages -- resulting from no offseason practices this year -- are the explanation. Sunday against Carolina, the Bears, a top defensive team, blew a coverage so badly that no one at all was guarding Steve Smith as he snagged a 53-yard catch. Concussion prevention did not cause the Bears to blow the coverage. TMQ thinks that no later than Thanksgiving, secondaries will jell and NFL passing numbers will return to the norm. Of course this column's motto is "All Predictions Wrong or Your Money Back."
Scientists Discover That When You Slam Members of Congress Together, Money Is Released: TMQ for years has complained about high-energy particle accelerators, which make abstract scientific discoveries at great cost. Physics breakthroughs of the past, such as the Michelson-Morley experiment, were done at private expense. Contemporary accelerators, such as the Tevatron in Illinois and the Large Hadron Collider in Europe, involve very large amounts of public subsidies, and essentially have become employment programs for physicists and their postdocs. The accelerators produce fascinating results, but have never found any information of tangible value to taxpayers.
Last week the Tevatron shut down after 24 years of operation, a rare example of a government-funded project that actually ended. But Fermilab, where the Tevatron is based, remains open and continues to employ about 2,000 people. You might think that wth the national debt reaching crisis proportions, abstract research into the nature of subatomic particles would be considered a luxury. Here, Sen. Dick Durbin of Illinois, who's been making windy promises about cutting the national debt at some unspecified time in the future, demanded that Fermilab's $400 million annual budget not be touched. "We need to invest in crucial research that fuels American innovation," Durbin said. Fermilab has absolutely nothing to do with economic innovation -- the facility only studies the internal structure of subatomic particles.
Durbin simply wants to keep an Illinois boondoggle rolling in borrowed money. The trouble is that all senators and representatives want to keep their local boondoggles rolling in borrowed money. Congress is supposed to seek the greater good; instead its members fight to preserve boondoggles. That's why the monster debt continues to grow. Right now the South Dakota congressional delegation is pushing the latest physics boondoggle, conversion of an old mine into a detector for neutrinos, at a cost of $2 billion or more.
The South Dakota project might produce some intriguing item of abstract knowledge -- so let private donors fund it. Though physicists do interesting work, why should it be assumed that they must receive salaries from taxpayers? Playwrights, choreographers, composers and poets do interesting work too, work that contributes to the sum of human knowledge. Physicists would be entirely outraged if taxed to subsidize poets and playwrights.
Meanwhile the Large Hadron Collider, whose price tag is headed north of $10 billion, is mainly smashing the budgets of European Union nations. Last week Science magazine quoted Swedish LHC researcher Sara Strandberg as saying her part of the project is demanding more staff, "Even though there are already 3,000 of us."
Wacky Food of the Week: The New York Times declared a "flowering in the doughnut arts." Hibiscus, salted caramel and passion fruit donuts are now baked in the Big Apple, as are mashed-potato donuts with chocolate-hazelnut icing. Yum! One donut baker, the newspaper opined, is "a mystic technologist" because he "makes jam from local fruit." If making your own jam strikes the New York Times as mystical, perhaps the paper's staff should get out more. One baker has "the power to amaze" with a donut that is "an homage to the carrot cake."
Lend Me a Tight End! Tennessee completed an 80-yard touchdown pass to tight end Jared Cook, who took the ball on a shallow crossing pattern and outran the Cleveland defense to the end zone. Linebacker Scott Fujita, beaten on the play, almost made TMQ's Single Worst Play of the Season by giving up on Cook halfway through his scamper. ("Scamper" is a great sportswriting word, akin to "ensuing.") Matt Hasselbeck, deemed washed up by Seattle, does not look washed up for the 3-1 Flaming Thumbtacks, who have allowed the fewest points in the league.
New Orleans leading Jacksonville 23-10 with three minutes remaining, phenom tight end Jimmy Graham lined up in the backfield as an apparent extra blocker for what was expected to be a clock-killing rush. Drew Brees play-faked; Graham ran a "wheel" route as if he were a fast tailback, and his 59-yard reception allowed TMQ to write "game over."
Unified Field Theory of Creep: John Smith of New Milford, Conn., writes, "My wife subscribes to Fitness magazine. The subscription ends in July 2014, which must be why the renewal letter she just got was marked SECOND ALERT." Mike Kowalski of Camp Verde, Ariz., reports, "My wife and I were in the Target in Prescott, Az., in August. We walked by a rack of women's swimsuits that had a sign touting them as fashions for 'the 2012 season.'"/ Scot Anderson of Greenwood Village, Colo., writes, "The Appliance Factory Outlet store in Denver has already posted a Black Friday sale, advertising 'Day After Thanksgiving Prices.'"
Christmas Creep: Dan Ruef of Pittsburgh reports that Home Depot stores in his area have already begun setting up not just a shelf with lights for sale, but entire elaborate Christmas sections. Check this Pittsburgh Post-Gazette account, "By late October, most of the hardware chain's Pittsburgh area locations will be a wonderland of acrylic snowmen, Martha Stewart ornaments and easy-to-assemble artificial trees." Get your artificial Christmas trees before the Halloween rush! Tony Manganello of Upland, Ind., reports, "On Page A25 of Sunday's Los Angeles Times, there's an ad by a company called One Week Bath which reads, 'Is your bathroom ready for holiday guests?"/
TMQ Readers Know Too Much: Adam Raper of Park City, Utah, writes, "In saying that Ryan Fitzpatrick and Tom Brady dueled 'mano-a-male-model,' you fell victim to a commonly misused expression. Mano-a-mano means hand-to-hand, not man to man./As such, your male model line, while funny, doesn't make any sense -- unless Brady is also a hand model."
Move Over, Sports Illustrated Curse: Last week the cover of ESPN The Magazine (published on Earth The Planet) proclaimed Boston the country's No. 1 sports city. Days after subscribers received the issue, the Red Sox completed their epic collapse and missed the playoffs.
"Terra Nova" Producers: Don't Use the Time Machine to View the Future of Your Ratings: "Terra Nova," promoted by Fox as the most expensive television program ever made, based on the pilot may be the most expensive television program ever canceled by Christmas. Supposedly $20 million was sunk into the first episode. "Sunk" seems the word. Did even 1 percent of that amount go to writing?
In the year 2149, Earth is choked with smog-like pollution. On the plus side, everyone's really good-looking. The notion that choking pollution will destroy our world has become a Hollywood standby, central even to the cartoon movie "Wall-E." Hollywood thinks this, though all forms of air pollution except greenhouse gases -- a big exception, but unrelated to smog -- are in steady decline, even in most of the developing world. Air pollution in the United States has declined 57 percent in the past 20 years, despite population growth. China has acid rain and bad smog, but its air pollution levels are notably lower than 10 years ago, while smog is down in Mexico City. Smog has dropped dramatically in Los Angeles. Hollywood types don't seem aware of what is happening right outside their own windows. Regardless, how could a future society possess the ultra-sophisticated knowledge necessary to build a gigantic time machine, yet not be able to control smog? That's the scenario in "Terra Nova."
Some plucky adventurers use the time machine to travel 85 million years into the past to "restart civilization." Why they would go so very far back is never explained. The producers wanted the show to be about fighting dinosaurs, so our heroes travel 85 million years into the past. Having the most expensive television series ever be based on a nonsense premise is not promising.
In the past we see an old, beat-up automated probe, described as the first object sent through the time machine. We are told the arrival of the probe "created a new timestream," so the past that the adventurers now occupy precedes a future different from the one from which they came. This seems to eliminate time paradoxes -- otherwise the travelers might do something that prevented the society of 2149 from happening, thus causing the time machine to cease to exist, thus preventing themselves from arriving, etc. But to swallow the "new timestream" explanation, you are asked to believe the arrival of a small probe, which appears to be made from tin foil and duct tape, created an entire new universe -- with an entire new Earth, a new Milky Way and 100 billion new galaxies. That's some ball of tin foil.
It turns out that in the year 2149, one guy still can easily overcome a group of huge, muscular security guards by knocking them out in seconds with a single punch. It turns out 85 million years in the past, teenagers are still played by adults: 26-year-old actress Allison Miller portrays a rebellious 17-year-old. Teen girls still say "whatever" while adults still say "y'all." It turns out the technology of 2149 builds flimsy, unreliable vehicles that appear to have been manufactured in Soviet tractor factories of the 1930s. And it turns out that machine-gun bullets from the year 2149 bounce off dinosaurs. My bet is that a World War II-era 50-caliber machine gun would cut even the largest dinosaur in half.
Reader Mike Wohl of Palo Alto, Calif., notes, "In the final scene of the 'Terra Nova' pilot, the family is staring at the seemingly vast full moon and the stereotypical cute little daughter asks if the moon was always so big. The stereotypical nerd daughter says the moon is moving away from the Earth at half a centimeter per year, so 85 million years in the past, it was far closer and thus took up more of the sky. Do the math; 85 million years ago, the moon was 264 miles closer to Earth, about one-tenth of one percent closer than its current position. The difference wouldn't be noticeable. During the time depicted in the series the moon would have appeared almost exactly as today, except perhaps for fewer craters."
According to this Hollywood insider sheet, Terra Nova 13 has "executive producers." Nearly as many as the "Spiderman" musical! Many of the "executive producers" are Hollywood grandees receiving fees and vanity credits for little or no useful work. This industry insider sheet contains a wonderful Freudian slip about a veteran television figure named Brannon Braga, "After meeting with the coterie of producers, Braga went about flushing it into a series."
TMQ Predicts Rex Ryan Will Respond to This Turn of Events by Boasting: The Jets are 30th in rushing offense, 28th in rushing defense. That was not how they drew it up. And don't tell me it's impossible to win with an improvised offensive line. Baltimore just clocked the Jets behind an improvised offensive line with two recent waiver-wire acquisitions, Andre Gourde and Bryant McKinnie, as starters.
On the first Jersey/B snap, Ed Reed caused a fumble, returned for a touchdown, on a blindside safety blitz. Pro Bowl tackle D'Brickashaw Ferguson turned in, ignoring Reed, who came untouched. On the second Jersey/B fumble returned for a touchdown, Ferguson lightly brushed Haloti Ngata, then did nothing as his man hammered Mark Sanchez. On the third Baltimore defensive touchdown of the night, Terrell Suggs was barely brushed by backup tight end Matthew Mulligan: Suggs hit Sanchez as he threw, causing a wounded-duck pass that became a pick-six.
A tight end shouldn't have been single-blocking Suggs in the first place. On this snap, Jersey/B had eight men available to block five rushers, yet a tight end was trying to handle Suggs unaided and the center and left guard double-teamed a Raven and Ferguson blocked no one. Many of the line-call errors made by Jersey/B were not the fault of recent arrivals, they were made by longtime Jets.
Declining Football IQ No. 2: TMQ has been noting that despite being in Texas, the stronghold of football culture, the current Cowboys exhibit low football IQ. Dallas leading 30-27, Detroit had third-and-goal on the Cowboys' 3 with 1:48 remaining, incompletion -- but holding against Dallas gave the Lions a first down. On the next play, Detroit scores a touchdown: Dallas has 12 men on the field, penalty declined. Now trailing 34-30, the Cowboys reached their 45-yard line with 11 seconds showing. Felix Jones caught a swing pass and hustled to run out of bounds. But -- it was fourth down. Jones ran out of bounds before he made the first. Game over.
Bears Run -- What The Martz! Chicago came into the Carolina contest with Mike Martz having called, counting sacks and scrambles, 131 passes and 48 rushes. The result was a 1-2 record and a league-high 14 sacks allowed. Against the Cats, Martz called rushes on the first eight snaps, resulting in a field-goal drive. Later, after Devin Hester ran a kickoff into Panthers' territory -- Hester had two big returns on the day -- the Bears reached the Carolina 17. Martz called a 1960s Fuzzy Thurston-style sweep, both guards pulling to lead, and Matt Forte went into the end zone untouched. Forte's 40-yard run to position the Bears for the winning touchdown came with six offensive linemen on the field. For the game, Martz called 30 rushes and 19 passes. The Bears allowed only one sack, since the front seven could not tee off on Jay Cutler, as it can when Martz is in his pass-wacky mode.
I'd Rather Be Blue: Lovington High School in New Mexico has joined the craze for blue turf.
Pay.gov Accepts All Major Credit Cards: TMQ contends that rich people who advocate higher taxes on the rich -- Bill Gates, Warren Buffet and Barack Obama number among rich people who have said this -- should lead by example and tax themselves, either remitting to the Treasury more than they owe or deliberately raising their tax bills by not claiming deductions.
Reader Pavel Sokolov of Johns Creek, Ga., notes the Treasury Department has begun to offer voluntary self-taxation, including convenient self-taxation using the delightfully named website www.Pay.gov. The phrase "pay.gov" will define the lives of those under age 30, to whom the bill will be sent for years of reckless overspending by George W. Bush and Obama. If anyone is in the mood to use the website to donate $14.3 trillion to the Treasury, now would be a good time.
Tis Better to Have Rushed and Lost Than Never to Have Rushed at All: Highlight shows all aired the controversial fourth quarter third-and-1 call in the Buffalo at Cincinnati game. The Bills' Stevie Johnson appeared to catch the ball for the first down, but zebras ruled incompletion. Buffalo punted, and the Bengals took the ball the other way for the touchdown that tied the score, then won with a field goal as time expired. Overlooked was that after the controversial call, Buffalo faced fourth-and-1 at midfield. Go for it! A team that can't gain one single yard to ice the game does not deserve victory.
When Does That Pesky Clock Stop? Last week I supposed that Oklahoma State could have killed the final five seconds against Texas A&M by launching a long pass that sailed out of the Aggies' end zone; throwing the ball out-of-bounds might not have worked, I opined, because the clock would stop when the ball crossed the sideline. Jared Taylor of Stillwater, Okla., counters, "The statement about the clock stopping when the ball crosses the sideline is incorrect. Colt McCoy made that mistake in the 2009 Big 12 championship game against Nebraska, and nearly lost the game. The clock is not supposed to stop until a forward pass that goes out-of-bounds makes contact with something. Whether the ground or a hapless sports photographer, the pass must make contact with something out of bounds." Will Gray of Nashville provides the tape: the disputed down is here. Had the clock kept running until McCoy's pass touched something out-of-bounds, rather than the clock stopping when the pass crossed the sideline, Nebraska would have won that game, and Texas would not have faced Alabama for the BCS title.
Oklahoma State handled the situation by having a player run backward 39 yards into his own end zone, for a deliberate safety: the backward run exhausted the clock. TMQ found it pretty fun to watch a player deliberately sprinting in the wrong direction while the opposition frantically tried to prevent him from giving up a safety. But Marius Meissner of Sao Paulo, Brazil, notes, "Officials could have whistled the play dead because Justin Blackmon was not attempting any forward progress with the ball."
Good point. When a football player stops attempting to advance, zebras may call the down over, as happened in the Arizona-Jersey/B game. That suggests heave-hoeing a long pass out of the opponent's end zone is a safer course than deliberately running backward. Reader Will Mitchell of Clemson, S.C., notes that is what Clemson did to exhaust the clock on the final snap against Florida State was throw a long pass through the opponent's end zone. As for Victor Cruz -- wasn't he a super-villain in a James Bond movie?
Declining Football IQ No. 3: Leading 27-7 in the late second quarter, facing third-and-11, why did Joe Flacco of Baltimore launch a crazy pass? Interception, touchdown. Sometimes the smart move is to take the sack. In this area of funky defenses, the Jets had just one defensive lineman on the field on the snap. Then leading 27-17 in third quarter, facing third-and-9, Flacco again tried to throw under duress, and lost a fumble. Is the NFL so pass-wacky that teams have forgotten about grinding the clock?
Ideally from the Standpoint of Defense Contractors, Iraq Will Become Strong Enough That We Could Invade Again: When the United States invaded Iraq in 2003, President George W. Bush declared that the chief reason was "to disarm Iraq." In June, the United States began simply giving Iraq advanced U.S. weapons, including heavy howitzers and some M1 tanks, the best and most expensive tank in the U.S. arsenal. Last week, the United States agreed to sell Iraq the advanced F-16 fighter.
America has been refusing to sell more F-16s to Taiwan, a friendly nation. But advanced jets and tanks for a country that Bush said posed a "grave danger" to the world? No problem!
A Fine Whine: I wrote that the Chargers were "plowing new ground" by marketing a team-endorsed wine. Stephen Taylor of Hammonsport, N.Y., reports that this Finger Lakes vineyard produced a 50th anniversary vintage for the Buffalo Bills two years ago. Finger Lakes bottles are the hidden jewels of American winemaking. The climate is perfect for pinot noirs, though perhaps you would prefer the Goat White.
Dolphins Suddenly in the Andrew Luck Competition: The South Florida Dolphins, losers of seven straight, now have a bye week in which to stew. Tony Sparano's job is in obvious jeopardy. Of course, firing the head coach in October may not revive the team's fortunes. But this is the only dramatic gesture that ownership can make to placate fans. You can't just waive all the players. Wait -- you could.
The Endless NCAA Scandal: TMQ has proposed there are two simple reforms to increase academic emphasis at football-factory universities: make football graduation rates a factor in the BCS formula, and ban coaches' bonuses based on victories and rankings, allowing bonuses only for team member classroom performance.
David Shultz of Summit, N.J., adds another idea: "Federal law allows significant regulation of any colleges that receive federal funds, including significant control of sports decisions under Title IX regulations. So add this rule: Any college or university that accepts federal funding in any form can spend no more than a ceiling amount, say half of 1 percent of its annual budget, on athletics. And why stop there? Mandate that the athletic budgets of schools accepting federal funds be public documents, including info on coaches' pay and perks. Limit sports road trips to 48 hours from departure to return to campus. Make the practice, conditioning and meetings schedules and itineraries of all athletic teams public documents. Mandate disclosure of all sports spending, including travel and training table. Colleges and universities would have to observe such rules if any part of the institution accepts federal funds. That's the way Title IX functions -- if a physics lab takes a federal research grant, then the Department of Education can call the shots on gender issues in the athletic department. Expand this so the Department of Education can call the shots on any aspect of athletics.
"Schools could avoid these strictures by not accepting federal money. Since higher education is all about money, few if any would go that route. So instead of just handing taxpayers' hard-earned money to big universities and then allowing them to run wild with commercialized football and men's basketball, attach some strings."
Scott Bleiweis of Denver suggests, "Instead of tying coaches' contracts to graduation rates, tie the number of scholarships to graduation rates. The Division I college with the highest graduation rate among its football players gets the most number of football scholarships of any college; the school with the second highest grad rate gets the second-most football scholarships, etc. This system would reward those colleges with high academic standards, and incentivize schools with lower graduation rates to improve."
Troy Meadows of Morehead State proposes, "Does it not seem out of balance for the NCAA to mandate that member institutions may offer only one-year scholarships, and yet impose a penalty for transferring? The college must offer to renew each athletic scholarship at the end of each year: as a practical matter, this allows the coach to pressure athletes to skip class for practice and workouts, on pain of having the coach cancel their scholarships. But if the athlete wants to transfer to a rival school, the university can bar this.
"Either colleges should be able to offer multiyear athletic scholarships, or one-year agreements should be contracts upon whose conclusion either party may do as it pleases. To say that an athlete cannot receive more than a year of scholarship at a time, but also is not free to transfer unless the college agrees, puts all the power in the hands of the coach, distorting education. What adult would voluntarily sign a contract that imposed restrictions even after the contract term ended?"
Eric Pepin of St. Louis proposes, "Instead of the NCAA imposing sanctions, penalties, scholarship rescindments on schools -- who often are akin to the last diner walking out of the bathroom to find an empty table and a bill -- the penalties should be attached personally to the coaches, ADs and school presidents. So at Ohio State, Gordon Gee personally would be sanctioned: say, barred from taking a post at any other NCAA member school. Jim Tressel personally would be sanctioned, barred from working again at an NCAA member institution. This would create incentives for presidents to clean it up and prevent head coaches from leaving a trail of destruction. On rare occasions the NCAA imposes what it calls a 'show cause' penalty against a coach personally, but this is so rare that coaches know you pretty much need to be caught on videotape robbing an orphanage for anything to happen. Give the show-cause rule teeth, and extend it to college presidents and athletic directors. Then they'd stop making excuses along the lines of 'Why, I had no idea.' "
Wacky Dog Food of the Week: Last week TMQ noted a dog food advertised as possessing "home cooked taste." Reader Melanie Connor of Los Angeles reports that Kibbles 'n Bits just released a "Bistro Meals" line of dog food, offering "oven roasted flavor." Bistro dog food -- served with a cappuccino?
Untouched Touchdown Run of the Week: Andy Dalton and Aaron Rodgers both went into the end zone standing up on quarterback draws from the shotgun spread.
Concussion Watch: Kevin Lehde, a high school football official in North Carolina, writes, "Every year, when the National Federation of High Schools puts out its rules book for prep football, there is a section called Points of Emphasis that asks officials to pay particular attention to an area of concern. Usually there are three or four points of emphasis, like holding, or chop blocks, or unsportsmanlike conduct.
"This year there is a single Point of Emphasis: Helmets and Concussions. It addresses how officials should handle players who may show signs of concussion, and pleads with officials to flag the various infractions that are committed with the head and helmet, like spearing, butt blocking, and the like. If only players understood that the person most at risk of major injury when they lead with their helmet is themselves.
"The NFHS rule book has also for several years stressed the importance of a helmet fitting properly and secured at four points. This is something the NFL does not mandate -- only a two-point chinstrap is required in the NFL. As a result of the high school rule, there are far fewer helmets flying off in high school games than NFL contests."
The NFHS, which estimates that 60 percent of concussions are caused by helmet-to-helmet hits, began a helmet-hits crackdown in 2006, three years before the NFL showed concern for this issue. As TMQ has noted, pro football should be the leader institution for safety -- instead often high school is the leader, and the NFL follows. If the NFL were to require four-points chin straps and allow officials to check helmets for proper fit, as high school officials do, concussion incidence in the NFL would all but surely decline. Why doesn't the NFL make this simple change?
In the Utah State-BYU game on Friday, an Aggie was ejected for a helmet-to-helmet hit on a defenseless receiver. The hit should have been flagged, but should the player have been disqualified? In slow-mo, the hit looks vicious; at game speed, Utah State safety McKade Brady had maybe two seconds to decide what to do. TMQ thinks behavior on helmet-to-helmet hits won't really change until officials ejected offenders. The NFL has yet to do this. Just as high school is ahead of the NFL on helmet fit, the NCAA appears ahead on enforcing rules against vicious hits.
Time-Consuming 12-Play Drive Gains 1 Yard: In the BYU-Utah State game, owing to a succession of penalties, the Cougars had 12 consecutive snaps at or within the Utah State 10-yard line, netting one yard gained, and settled for a field goal.
Obscure College Score of the Week: St. Thomas of Minnesota 63, St. John's of Minnesota 7. The Tommie-Johnnies rivalry is among the oldest in collegiate sports. St. John's, coached by 84-year-old TMQ favorite John Gagliardi, attributed the 56-point defeat to "lack of momentum." Located in St. Paul, Minn., the University of St. Thomas is a rare school that is honest about its US News ranking, acknowledging it finished 124th.
Bonus College Score: Mary 31, Minnesota-Crookston. One single woman defeated an entire football team! Located in Bismarck, N.D., the University of Mary is holding a sweepstakes for scholarships.
Double Bonus Obscure Score: Ashland 6, Northwood 3 in a game that featured 17 punts and nine points.
Single Worst Play of the Season -- So Far: On the Jets' first snap against Baltimore on primetime national television, Mark Sanchez was hit from his blindside and fumbled. As five Ravens scrambled madly for the ball a few feet from Sanchez, he just laid on the ground, watching. As Baltimore ran the fumble back for a touchdown, Sanchez never got up, simply reclining, watching. And he wasn't injured, he just couldn't be bothered getting up. Glam-boy magazine-cover megabucks toast-of-New-York quarterback Mark Sanchez, you are guilty of the single worst play of the season. So far.
Next Week: Is there a link between more football and fewer boys being admitted to college?
In addition to writing Tuesday Morning Quarterback for Page 2, Gregg Easterbrook is the author of "Sonic Boom" and six other books. He writes a politics column for Reuters, and is a contributing editor for The New Republic, The Atlantic Monthly and The Washington Monthly. His website can be found here, and you can follow TMQ on Twitter.