Commentary
Does football affect boys' education?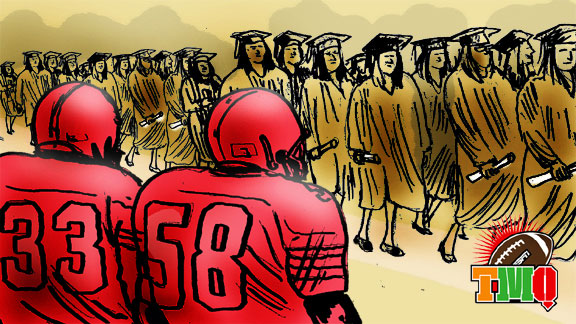 Kurt Snibbe/ESPN.com
Here are two facts about our busy world:
Fact 1: Enthusiasm for football has never been higher -- not just for the NFL, but with young boys and teens. Participation in prep football has increased 21 percent in the past 20 years, by nearly 200,000 boys per year, according to the National Federation of State High School Associations. Many states have begun to allow what is essentially year-round football practice. Youth-league tackle football is expanding. American boys are devoting more time and effort to football than ever before.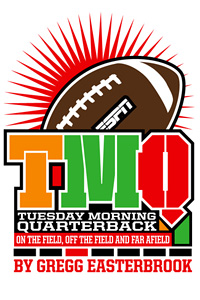 Fact 2: In higher education, student populations are increasingly female. Twenty years ago, there were more men in college than women. Now there are more women, and the ratio of college women to men is rising.
Women are taking more of the available slots in college at the same time boys are spending more time playing football. Are these two facts related?
The main force must be that girls as a group are doing very well in high school, making them attractive candidates for college. But perhaps the rising popularity of football is at the same time decreasing boys' chances of college admission.
Having ever-more boys being bashed on the head in football, while more play full-pads tackle at young ages, may be causing brain trauma that makes boys as a group somewhat less likely to succeed as students. In the highly competitive race for college admissions, even a small overall medical disadvantage for boys could matter. More important, the increasing amount of time high school boys devote to football may be preventing them from having the GPA and extracurriculars that will earn them regular admission to college when recruiters don't come calling.
First the women's surge in college. According to College Board statistics, the Yale student body is now 52 percent female. The universities of Oregon, Texas and Wisconsin are 53 percent female. Williams College, which did not admit women until 1970, is now 53 percent female. Cal and the University of Iowa are 54 percent female. USC is 55 percent female. My alma mater, Colorado College, is 56 percent female. Ohio Wesleyan is 57 percent female. The University of Georgia is 62 percent female. Figures are similar across higher education.
The Atlantic Monthly essayist Hanna Rosin has written, "Women dominate today's colleges and professional schools for every two men who will receive a B.A. this year, three women will." Richard Whitmore's 2009 book "Why Boys Fail" supposes the advantage for women would be even greater if many colleges and universities did not quietly use lower admissions standards for males, fearing a tipping point at which the school would be perceived as a women's college even if it was not. That is: women are doing better at getting into college even though colleges favor men in admissions, as Jennifer Britz, dean of admissions at Kenyon College, believes.
Perhaps female success in college is a reflection of women taking over the world, as Rosin argues here. But why are women taking over the world? Rosin supposes that in the modern knowledge economy, superior college performance confers a substantial advantage on women.
But why are women doing so well in college? Maybe one of the reasons is that many boys are seeing their college chances sabotaged by football.
Rising interest in athletics cannot in and of itself be the explanation, because in the last generation, girls' and women's participation in athletics has skyrocketed. But there is one sport girls do not play -- football. The gender that plays football is falling behind in college. The gender that does not play football is excelling.
Is brain harm to boys from football a factor? This new article in the technical journal Neurosurgery finds that suffering two or more concussions during high school days is associated with neurological problems later in life. Probably rising awareness of concussions, especially the new trend to require concussion seminars for high school coaches and teachers (see more below), will help mitigate part of the problem.
At the same time, youth tackle football is growing in popularity, which means ever-more young boys being hit on the head. The immature brain case of preteens is more vulnerable to harm than the heads of high-school-aged teens. Even the low-speed, low-impact head hits of Pop Warner-style youth football may cause gradually accumulating damage. As the important new book "The Concussion Crisis," by Linda Carroll and David Rosner, shows in detail, lots of minor hits to the helmet may cause football players more harm than a few big hits. As more young boys play full-pads youth football, they sustain lots of minor hits to the helmet.
As recently as a decade ago my county, Montgomery County in Maryland, had a thriving flag football league with dozens of teams for ages below 14. In 2010, the county flag league folded, from lack of interest. There are now three youth tackle-football programs in the county. The leagues are well-run, but their popularity means far more boys being hit on the head than in the recent past. Youth Football USA, a leading national umbrella group for full-pads tackle football for the very young, allows children as young as first grade to play tackle football -- if their parents sign a health waiver.
Youth tackle football is expanding because of rising prosperity (private leagues are expensive; ever-more parents can afford the fees), because of boys' intense desire to play the country's most popular sport, and because of the desires of parents, mostly men, to engage in Walter Mitty fantasies by running football teams. This makes the men feel great. But what does it do to the children? The American Academy of Pediatrics has said of youth leagues, "The shift from child-oriented goals to adult-oriented goals can negate positive aspects of organized sports."
Watch this video of 8-year-olds being taught to lead with their helmets. One falls to the ground sobbing. In how many youth leagues around the country are little boys being harmed as adults look on, urging them to hit harder?
Neurology aside, most likely the largest factor in the possible relationship of rising football popularity to declining male college attendance is that teen boys who play the sport spend too much time on football and not enough time on schoolwork. When they don't get recruited, many may lack the grades, board scores and extracurriculars for regular college admission.
The odds of a high school football player receiving either an NCAA scholarship or an athletic admission letter to college are about 1-in-50. This means the overwhelming majority of those who play high school football receive no college admissions boast from the sport. Yet many let their schoolwork slide in order to be on the team, then find they are not qualified for regular college admission.
The new fad for year-round high school football makes matters worse. For some time, high schools sports sanctioning organizations in states such as Texas and Florida have essentially allowed year-round football, permitting coaches to schedule "optional" workouts and practices in the offseason. Every boy knows that missing "optional" events means little chance of playing in the fall.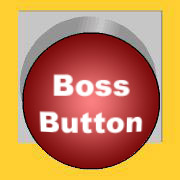 Recently, year-round high school football has spread to much of the country, with Pennsylvania, Virginia, Maryland and other states deciding to allow this. In 2010, a Virginia high school coach was forced to resign when he was caught holding "optional" winter sessions, which were then not permitted in Virginia. Today, the same thing would be perfectly fine -- the Virginia state sanctioning body for public high schools just voted to allow "football specific events" run by coaches 49 weeks of the year. In Maryland, as recently as 2009, coaches could not run any event where football players were present before July 1. Now coaches can have practices essentially year-round -- so long as they are "optional," meaning mandatory.
Seven-on-seven leagues that essentially are high school football without pads also are proliferating , along with "camps" and "combines." These events occur nearly year-round. Some seven-on-seven leagues, camps and combines are run by high school coaches, some by promoters, some by hustlers. Many are moneymakers for adults, having little if any relationship to being recruited to play in college. But a 16-year-old boy who receives a letter saying he is "invited" to an "all-star camp" may not understand that.
Year-round football practice, plus seven-on-seven leagues and camps, are a cynical thing for adults to do to children. And remember, high school football players are children. The expansion of youth and high school football into a year-round activity is mainly about making adults feel important, as though they were NFL coaches or general managers.
Traditionally, high school football players struggled in the classroom during the season, then made up ground in the spring: ideally also doing band, theater, the school newspaper or some other extracurricular in the spring. Now, with high school football becoming a year-round activity, the boy who wants to be on the team may have trouble with grades throughout his high school years, while giving up on anything but sports. College admission officers consider extracurriculars quite important. Many boys who spend most of their time and energy during high school on year-round football, then do not get recruited, send to colleges applications listing a low GPA and no extracurriculars. They're up against girls listing a higher GPA and extracurriculars. Who do you think will be admitted?
There's a lot going on in our busy world: football is at most one of many factors in rising girls' success, coupled to declining boys' presence, in higher education. But if youth and high school football are making their male players less likely, as a group, to reach college, this is a troubling indictment of the sport.
In other football news, TMQ loves all-unwanted players -- those who were undrafted, or waived, or both. Sunday, the cost-no-object Philadelphia Heat, with their profusion of high draft choices and big bonuses, faced off against the low-rent Buffalo Bills. The host team started 12 players who were undrafted, or waived, or both. Undrafted George Wilson had 11 tackles and an interception: the Bills' defense appeared to be fielding several players wearing Wilson's number. When undrafted wide receiver Donald Jones left injured, undrafted wide receiver Naaman Roosevelt came in to relieve him and had five catches. The Bills start two offensive linemen who were undrafted or waived or both, and have allowed the fewest sacks in the league. The best player on the field for either team was undrafted Fred Jackson out of Division III Coe College, who gained 196 yards rushing and receiving.
The undrafted Jackson is just shy of a pace to break Chris Johnson's NFL record for yards from scrimmage. The undrafted Wes Welker of the New England Patriots is on a pace to break Jerry Rice's single-season receiving yards record. The undrafted Tony Romo of the Dallas Cowboys is on a pace to break Dan Marino's record for passing yards in a season. The defending champion Green Bay Packers start four undrafted players. On Sunday night, Julio Jones of the Atlanta Falcons -- one of the most expensive players in NFL annals, obtained by the Falcons for two first-round choices, a second-rounder and two fourth-round selections -- went deep and saw the pass broken up by the undrafted Sam Shields.
Across the league, undrafted players are outperforming megabucks high draft choices. Perhaps the undrafted players excel because they are undrafted -- spending their time and energy on performing, rather than on me-first whining.
Stats of the Week No. 1: Michael Vick now holds the NFL game, season and career records for rushing yards by a quarterback.
Stats of the Week No. 2: Since winning home-field advantage throughout the playoffs at the end of last season, the Falcons are 2-4.
Stats of the Week No. 3: New England has scored at least 30 points in 13 consecutive games.
Stats of the Week No. 4: At 3:34 p.m. ET on Oct. 9, the Jacksonville Jaguars scored their first second-half touchdown of the 2011 season.
Stats of the Week No. 5: Seattle won a 1 p.m. ET game for the first time in its past 10 tries.
Stats of the Week No. 6: As a starter in home games, Tom Brady is on a 30-0 streak in the regular season and a 0-2 streak in the postseason.
Stats of the Week No. 7: In their three home games, the Bills have allowed their opponents an average of 479 yards -- and won all three.
Stats of the Week No. 8: Pennsylvania (the Philadelphia Eagles and Pittsburgh Steelers) is minus-20 in turnovers while New York (the Buffalo Bills) is plus-11.
Stats of the Week No. 9 (college bonus): Against Virginia Tech, the University of Miami gained 519 yards, and lost. Against Oregon, Cal gained 465 yards, and lost by 28 points. Against Oklahoma State, Kansas gained 478 yards, and lost by 42 points.
Stats of the Week No. 10: In their past six quarters, the San Francisco 49ers have outscored opponents by 69-6.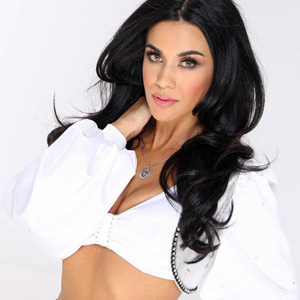 Oakland RaidersNatalie of the Raiderettes. She has a degree in economics, a subject that rarely benefits cheerleaders.
Cheerleader of the Week: Natalie of the Raiderettes, who according to her team bio holds a degree in economics from San Diego State University and works as a dance teacher. According to the team's website, the Raiders charge $400 per hour per cheerleader when Raiderettes attend corporate promotional events. Does this money go to the cheerleader?
Sweet Fake Kick of the Week: Leading the Houston Texans 22-17 in the early fourth quarter, the Oakland Raiders faced fourth-and-3 on its own 37. The Raiders snapped to upback Rock Cartwright. The Moo Cows were so totally fooled that even though Cartwright swept around the offensive right, running to the area where Houston had two players trying to jam an Oakland gunner, neither Houston defender noticed the ball coming directly toward them. A 35-yard gain on the fake punt set up a field goal and a 25-17 lead. Sweet.
Note 1: on Houston's final drive, the Texans faced first-and-25 and converted. Houston faced third-and-23 and converted. Then reaching Oakland's 5-yard line on the final snap, one play to win or lose, Houston threw an interception.
Note 2: Houston leading 14-12, the Raiders faced third-and-7 on the Texans' 32. From there, it's a 50-yard field goal attempt. The Texans ran an all-out blitz -- they were trying to force Sebastian Janikowski back to 60 yards!
Sweet Fake Kick of the Week No. 2: Leading the Tennessee Titans 7-3, Pittsburgh faced fourth-and-5 at midfield and faked the kick, punter Daniel Sepulveda throwing for 33 yards to upback Ryan Mundy. No one from the Flaming Thumbtacks noticed Mundy sprinting upfield while Steelers linemen were retreating -- because they were pass blocking. Touchdown on the possession and Pittsburgh never looked back.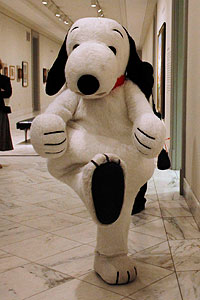 AP Photo/Jacquelyn MartinFrom now on to TMQ, the place where the Giants and Jets play will be Snoopy Stadium.
Sour Play of the Week: Trailing the Blue Men Group 29-25, Jersey/A reached first-and-goal on Seattle's 10 with 1:25 remaining, holding three timeouts. The New York Giants had four snaps, and ample time, to win the game. If nobody's open, just throw it away. Instead on first down, Eli Manning forced the ball to Victor Cruz in double-coverage -- pick-six, and they're heading for the exits at Snoopy Stadium. (As in the cartoon dog that is the MetLife image.) Overall, the undrafted Cruz had a big day, but the Seahawks were expecting Manning to look for him, and weren't disappointed. In this season of stat-a-rama, even Eli is nearly on a pace to break Dan Marino's passing record.
Sour Tactics: New England leading 27-14, Jersey/B took possession with 12:57 remaining, and did not go hurry-up. Leisurely forming huddles, the New York Jets ran a touchdown drive, but used 7:54 in the process. Jersey/B was playing the highest scoring-team in the conference, yet acting as though there was no urgency because its defense would get a quick three-and-out. Instead the Flying Elvii staged a long clock-killer drive: Jersey/B did not touch the ball again until trailing 30-21 with 1:02 showing. The Jets were down by two scores in the fourth quarter on the road to a high-scoring opponent, but did not go hurry-up -- seriously sour.
Yet another Patriots' offensive stat: New England has 41 successful red zone trips at home versus Jersey/B.
Sweet 'N' Sour Play of the Week: Leading 31-24 with 1:23 remaining, the Philadelphia Heat out of timeouts, Buffalo faced fourth-and-inches at midfield. The Bills lined up to go for it. Every person in the crowd of 69,803 knew Buffalo would try to draw Philadelphia offside.
The Bills staged-managed the down just like Sean Payton's New Orleans team tries to draw opponents offside. First everyone seemed to set. Then a man went in motion, creating a first opportunity for the defense to flinch. Then a tight end, who had not yet put his hand on the ground, rocked up and looked at the quarterback, creating a second opportunity. Then Harvard boy Ryan Fitzpatrick pointed and shouted checks at his linemen, causing defenders to wonder, "Are they actually going for it?" The Fitzpatrick barked a hard count -- and Philadelphia jumped offside, game over. Sweet for the 4-1 Bills and very sour for the preseason favorite 1-4 Eagles.
[+] Enlarge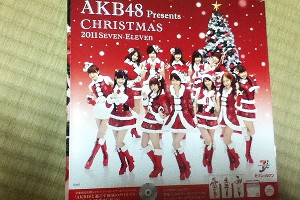 Kevin Fisher It's Health and Sports Day -- is your Christmas food order in yet?
Christmas Creep: Reader Greg Aaron reports the village of Cedarhurst, N.Y., already has its Christmas decorations up on Central Avenue, the main drag -- and they were up before Yom Kippur. Nathan S. of Knoxville, Tenn., reports, "I work in a Kohl's department store, and our first Christmas decorations went up on Sept. 13. On the 27th, our fall merchandise had been moved out of the seasonal section of our store and placed on sale, just as actual fall was beginning, to make room for Christmas merchandise." Kevin Fisher of Tokyo reports that Christmas food catalogs, a tradition in Japan, appeared in that country's 7-Eleven stores in early October. A photo of one is nearby.
The First "Irrelevant X" Movie Will Star Jimmy Smits and Jenna Elfman: The "X-Men" movie franchise keeps inventing new mutants. TMQ is willing to accept for the sake of the premise that single mutations can cause powers, such as laser eyes or the ability to control weather. Even so, in natural selection, most mutations are not beneficial and fail to thrive. If there were some sudden wave of dramatic new genetic material entering what researchers call the human "germ line," we would expect that for every really cool mutation, such as telepathy, there would be several mutations that either are not beneficial or are irrelevant.
So where are the mutants who got irrelevant powers? Tuesday Morning Quarterback has found them: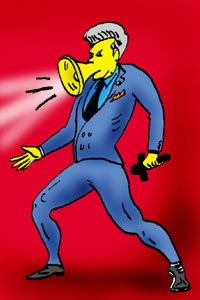 Kurt Snibbe/ESPN.comAnchorman, another Irrelevant X Man -- he can say "I told you so" very loudly.
Chromo -- can change the color of things by looking at them.
Keychain -- can sense the location of lost keys.
Anchorman -- can talk louder than anyone else.
Tesla -- can make the Internet work during power failures.
Metabolism -- no matter how much she eats, she always looks great.
The Thumb -- can beat anyone, even an NFL star, at thumb-wrestling.
Incognito -- absolutely nobody can remember his name.
Emma Frostee -- by touching milk and sugar, can turn it into soft-serve ice cream.
The Critic -- can dislike a movie or book even before seeing or reading.
Mayhem -- can assume the appearance of people's girlfriends.
Inquisitor -- by touching an iPhone, can make himself anyone's friend on Facebook.
Ink Girl -- can cause other people to have tattoos.
Do-Man -- can make his hair grow on command.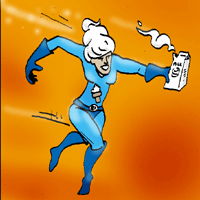 Kurt Snibbe/ESPN.comIrrelevant X Emma Frostee -- she can make soft-serve ice cream using only her mind.
The Ruler -- knows the exact distance to any object (though he must be able to see the object).
These Irrelevant X-Men have the opposite powers of Beast, Rogue and Shadowcat:
Cream Puff -- looks incredibly muscular, but is a wimp.
Bummer -- if you touch her, you catch her cold and get all her depressing thoughts.
Sight Gag -- she constantly walks into closed doors.
The good irrelevant mutants are led by Professor Espresso, who can turn regular coffee into latte using only his thoughts. The bad irrelevant mutants are led by Alumino, who can make the empty cans in recycling bins obey his will.
Dead Men Don't Wear Plaid, and Anonymous People Don't Complain About Quotes: In an era plagued by what Stephen Colbert memorably called "truthiness," increasingly, public speakers quote people or sources who mysteriously lack names.
In Barack Obama's speech on the Afghan war, the president quoted at length "one soldier" who supports the White House position. In his 2011 State of the Union Address, Obama quoted a "struggling small business owner" and a "woman who said … she and her neighbors have felt the pain of recession." Why did these people -- assuming they exist -- lack names?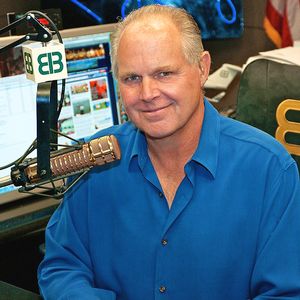 AP Photo/Photo courtesy of Rush Limbaugh"Jack" is on line two.
The same happens on the other side of the aisle. In June, Rush Limbaugh brought onto his show "Jack," who said he was a scientist who disproved global warming. No last name, just "Jack" and no hint of what, if any, his evidence might be.
Other examples on the left: In Al Gore's Rolling Stone article about climate change, the former vice president quoted "a philosopher studying the impact of organized propaganda" and "an authoritative study by 3,000 of the very best scientific experts." What philosopher? What study? Gore did not say. Lurking out there, the former vice president warned ominously, is a "consortium of the largest global-warming polluters." What seems really scary is that the "consortium" and the polluters have neither names nor any identifying details.
Other examples on the right: I watched a sermon by the fundamentalist televangelist Joel Osteen. The pastor declared he had an unnamed "friend" who was doing poorly at work until given "insider information" by God; the friend then became rich. Osteen said he had another "friend" who bought some seemingly worthless land, prayed, and then "the state" decided to locate a freeway through the property, causing the "friend" to become wealthy. Beyond the fact that the first "friend" sounds like he was participating in stock fraud and the second "friend" sounds like he was involved in a common form of government corruption, not only is neither "friend" given any identifying detail, Osteen doesn't even name the state where the second story supposedly occurred.
Sometimes in writing or speaking, there is valid reason to withhold a name. Usually, if the person would lose his or her job if identified. But that doesn't apply to any of the examples here, or to many others creeping into contemporary discourse.
Unnamed people, unidentified scientists, nameless "studies" and "friends" are very convenient -- because the anonymous cannot complain they were misquoted and nameless studies cannot be mischaracterized. Even something like "Jane, 42, a single mother of three on the north side of Chicago" contains enough information that a determined investigator could figure out if Jane actually exists. But if it's "said one woman in Chicago," then the entire reference may be fabricated. Politicians, preachers and pundits who want to quote people or studies should use real names and specifics. Otherwise, we should assume they are fibbing.
[+] Enlarge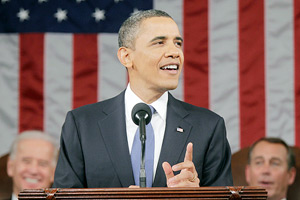 AP Photo/Pablo Martinez Monsivais"As a Founding Father whom I won't name might or might not have said..."
From Obama's 2010 State of the Union address: "Talk to the small business in Phoenix that will triple its workforce because of the Recovery Act. Talk to the window manufacturer in Philadelphia who said he used to be skeptical about the Recovery Act, until he had to add two more work shifts just because of the business it created. Talk to the single teacher raising two kids who was told by her principal in the last week of school that because of the Recovery Act, she wouldn't be laid off." You can't talk to them -- they don't have names!
College Mini-Trend: Last weekend, Texas and Boise State were among college teams to split at least one offensive lineman out wide with a wide receiver, then throw a bubble screen that way. Under NCAA and high school rules, offensive linemen can be downfield before a pass that is caught behind the line of scrimmage. So on this action, the split-wide blocker runs downfield to start clearing a path before the pass arrives. In the NFL, offensive linemen must remain behind the line of scrimmage until the catch, even if the catch is behind the line.
That Pesky Clock: This column has had two weeks of reader commentary on the best solution to the problem faced by Oklahoma State on the final snap against Texas A&M. The Cowboys led by three with five seconds remaining and faced fourth-and-long at midfield; they had a player deliberately sprint backward into his end zone, surrendering two points on the safety while exhausting the clock. But what if zebras had whistled him down for failing to try to advance the ball? The solution, readers agreed, would have been for Oklahoma State to launch a high arcing pass through and out of the Aggies' end zone. The clock would not stop until the ball touched something out-of-bounds -- surely that would take more than five seconds.
Reader Brad Richardson of Burlington, Kan., "Heave-hoeing a pass out of the opponents' end zone, could this be considered intentional grounding?" It could. If the defense declined the penalty, the game would end. If the defense accepted the penalty, 10 yards would be marked off and the offense given one untimed down. The offense would kneel, and the game would end. So even if the deliberate throw out of the opponent's end zone on the final snap were intentional grounding, the team making the throw still is certain to win. There's no point to a flag.
From Next Year's TMQ: FORT WORTH, Texas, Oct. 11, 2012 (Associated Press) TCU Chancellor Victor Boschini Jr. announced that the Horned Frogs had left the Pac-22 Conference and were accepting bids for their affiliation. TCU, he said, would on the following day join whatever conference offered the best revenue share, plus free membership in a fruit-of-the-month club. "What am I bid?" Boschini asked, brandishing a gavel. "Going once, going twice."
[+] Enlarge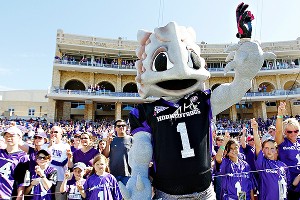 Tom Pennington/Getty ImagesThe mascot's agent is negotiating with several conferences.
Having previously belonged to the Texas Intercollegiate Athletic Association, the Southwest Conference, the Western Athletic Conference, Conference USA and the Mountain West Conference, TCU announced in 2010 that it would join the Big East Conference. Then a satchel full of money was found at the athletic director's door, and the Horned Frogs said in 2011 they would join the Big 12 Conference. Shortly thereafter the Big 12 Conference changed its name to the Big XIII.5 Conference when the University of North Texas also joined.
After finding another satchel slipped under the door of the athletic director, in November 2011, TCU left the Big 12 for the Southeastern Conference. The SEC folded in December 2011, when Alabama and Auburn joined the National Football League, saying, "We feel more comfortable in a setting where literacy is optional." TCU jumped for a few months to the Small Ten, a conference then consisting of Penn State, West Virginia, Syracuse, the University of Nebraska-Kearney and whatever high schools weren't busy that week.
When the University of Texas went on its own to form the Longhorn Cash 'N' Carry Conference -- which plays no games, rather, does nothing but collect marketing fees -- TCU followed. When that conference broke into two divisions (the No Questions Asked Division and the Unmarked Bills Only Division), TCU briefly developed qualms. This was strongly denounced by the NCAA.
Just before the 2012 season began, TCU joined the Pac-15, which by opening day was the Pac-21. Now known as the Pac-22, the conference is looking for a football program to replace its loss of TCU. The Horned Frogs are said to be interested.
Lions Held to 24 Points: It's pretty fun to run 88 yards for a touchdown on "Monday Night Football" when everyone in front for you has already been knocked to the ground. Detroit leading Chicago 14-10 in the third quarter, the Lions had first-and-10 on their 12. The Bears were in Cover 2, as if expecting a deep pass; Detroit ran a draw. Blocking was letter perfect, especially from center Dominic Raiola, guard Stephen Peterman and tight end Brandon Pettigrew. No defender touched Jahvid Best, who began waving and pointing at the crowd at the Chicago 25. Good thing it wasn't an NCAA game! Had Best done that under the new college rule, the touchdown would have been nullified and a 15-yard infraction would've been marked off from the spot of the foul, giving Detroit possession on the Chicago 40.
The Lions started six first-round draft choices on offense -- their own first-rounders, not castoffs -- and two second-rounders. Long years of bad drafts in Detroit are over. The franchise has been stockpiling quality and it shows, the Lions being one of the league's highest-scoring teams and first in point differential, at plus-70. Everyone in football wants playmakers: Detroit has them. The 73-yard touchdown pass to Calvin Johnson was against a Cover 2. The whole point of the Cover 2 is that it allows short completions but not long bombs; Detroit got a long bomb against a coverage designed to stop exactly that play. In this stat-a-rama season, Johnson, with nine touchdowns in five games, is just slightly off the pace for the NFL's single-season touchdown record (31 by LaDainian Tomlinson).
As for the Bears, they seemed winded, maybe a little bored. Since taking their own home field in January for the NFC title game, Chicago is 2-4.
The Lions and Packers are the last unbeatens standing. They meet on Thanksgiving Day. The odds are neither still will be unbeaten as turkey is carved. If both are, it will be the best Thanksgiving game in NFL annals.
LeBron James, Dwayne Wade Called in As Consultants to Eagles: What is the story with the Eagles? Preseason favorites to take the NFC, they are instead taking on water at 1-4. Everything's going wrong. Michael Vick threw four interceptions on Sunday, one that bounced off a receiver's hands, three that were his fault. On one pick, Vick heave-hoed the ball just as he was getting hammered by an unblocked defender: sometimes, the smart move is to take a sack.
Vick can do certain things no other NFL player can -- his 53-yard warp-three scramble against Buffalo was a play he alone could make -- but Vick can't win games single-handedly by freelancing, which is what he's attempting. The Eagles' megabucks defensive backs seem allergic to tackling. "Ball security" seems an alien concept to the whole team, which is tied for last at minus-10 in turnovers. Spoiled rich kids may be careless: Twice Sunday, Jason Avant, one of the league's most muscular receivers, was stripped of the ball. The Philadelphia offensive line is a mess, with Jason Peters out injured and rookies Danny Watkins and Jason Kelce looking confused. And can you name an Eagles' linebacker? Philadelphia spent lavishly for "skill position" skinny guys, while scrimping on meat and potatoes.
[+] Enlarge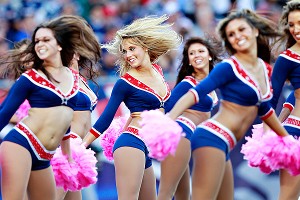 AP Photo/Elise AmendolaIn New England they cheer, "We score more!"
Then there is Andy Reid's puzzling decision to put the Eagles' defense in the hands of Juan Castillo, who only had never coached defense in the NFL or in college. (He had been a defensive coordinator only in high school, doing that for the final year in 1989.) Now, TMQ likes an unknown-comes-out-of-nowhere story as much as the next guy. But on-the-job-training in the NFL? The Eagles are fifth in points allowed, especially struggling to stop opponents in the red zone. Castillo looks so totally lost it's as though Reid wanted the Philadelphia defense to be poor so that all the glory would go to the offense, which he oversees.
Sunday, trailing 21-7, Philadelphia had Buffalo facing third-and-5 just before the two-minute warning. Castillo sent the Eagles' defense out with one linebacker, two defensive ends and no defensive tackle. When Ryan Fitzpatrick lined up his Bills, he saw no Philadelphia player at all in the middle of the field. At Harvard, they teach you that when there's no middle linebacker and no defensive tackles, you quick-snap and carry the ball yourself straight ahead -- which is what Fitzpatrick did, first down. This result is not unprecedented. Sunday, Tom Brady picked up a key first down against Jersey/B when he came to the line, saw that the Jets had no one over the Patriots' right guard and right tackle, then quick-snapped and carried himself straight ahead. But at times this season, the Eagles' defense has looked like a bunch of guys who met for the first time in the parking lot just before the game.
Pundits Weigh In, Get It? TMQ has taken potshots at New Jersey Gov. Chris Christie, who seems a hypocrite -- he demands that public unions give back wages and benefits, yet himself uses a taxpayer-subsidized helicopter for personal travel. Last week, Christie said he would not run for the Republican presidential nomination. Pundits had been weighing in on whether his broad waistline meant he shouldn't run. His qualifications were the issue, not his pants size. The Christie commentary seemed a new low in media obsession with appearances over substance. Besides, when Barack Obama ran for the White House, one of the arguments in his favor was that he "looks like America." Chris Christie definitely looks like America!
[+] Enlarge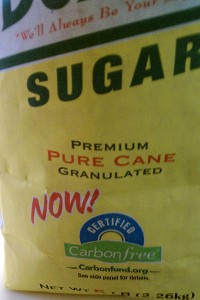 Ron CassHave a spoonful of "carbon-free" sugar. Sucrose contains 12 carbon atoms per molecule.
Disclaimer of the Week: A television ad for Gillette's zoomy new razor showed a man on the street trying the product. A disclaimer at the bottom of the screen read, "Disposable user." The person himself is disposable?
Reader Ron Cass of Cleveland snapped the nearby photo of a bag of Domino's sugar with the seal "Certified Carbon-Free." Didn't anyone take high school chemistry? Sugar is a carbohydrate: carbon is its main ingredient.
Angry Birds Continue to be Tweedy Birds: The Falcons use the Bill Walsh philosophy of scripting the game's first 15 plays, and the opening preseason of their playoff rematch against Green Bay couldn't have gone better -- a 13-snap drive for a touchdown. Just like the script said! But in the second half the Packers blew the Falcons off their own field, just as the Packers did the last time the teams met in Atlanta.
Posting their 11th consecutive victory, the Packers are clearly the league's best team. But how to explain the Falcons? They've followed a 13-3 run with a 2-4 run, and are seeming to regress weekly. In 2010, Atlanta committed just 58 penalties, fewest in the league. This season the Falcons already have 32 penalties. In the third quarter on Sunday night, as momentum was swinging against them, the Falcons committed a total-bonehead dead-ball penalty for unsportsmanlike behavior that converted a fourth-and-inches into a fourth-and-long. One simply doesn't defeat the league's best team by making boneheaded moves when the ball is dead. The Packers took the punt the other way for six, and the crowd might as well have headed for the exits.
Green Bay plays the kind of shifting defensive fronts that create uncertainty about who will rush. But Matt Ryan seemed to spend too much time making presnap check calls -- so much that his teammates did not finally know what the play would be until two seconds before they had to run that play. Focusing on execution may be a better course for Atlanta than trying to outguess defenses that are just going to shift again anyway.
The Falcons might right themselves, but for now, there seems a concern that the Julio Jones trade will explode in their faces. Atlanta gave a king's ransom for Jones, not only depleting its ability to restock other positions but inserting a diva character into a locker room that previously was cohesive. Supposedly, Jones would take the pressure off Falcons receiving star Roddy White. Instead White's numbers are down from 2010. Jones is a highly touted glamour player from the University of Alabama. White went to the University of Alabama-Birmingham, which in sports is the state's public college for those who were not recruited by the prestige campus. Could there be some issue between these two players?
[+] Enlarge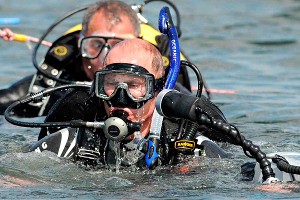 AP Photo/RIA NovostiIn other news, Vladimir Putin found the Flying Dutchman, discovered the cure for cancer, and then had lunch.
Maybe Mao Never Really Swam the Yangtze: Last week, Vladimir Putin's press secretary announced that Putin's "discovery" of ancient Greek artifacts "was, in fact, a setup." Perhaps the press secretary is now in Siberia, never to be seen again. He committed the cardinal sin of political press secretaries -- telling the truth!
Here is Putin's original TV interview, in which he pretends to have "discovered" artifacts that were placed in a marked location for him. At least Putin was honest in saying that his "scuba dive" was to two meters, or about six feet. If you don't get the subhead, watch this.
Blown Coverages Watch: Tuesday Morning Quarterback continues to believe that busted coverages caused by the lack of an offseason, not a crackdown against helmet-to-helmet hits by defensive backs, is the reason for this young season's stat-a-rama.
Pittsburgh had first-and-goal at the Tennessee 7 and ran a play-fake. No one at all covered Hines Ward going to the end zone, though Ward is Ben Roethlisberger's favorite receiver in this situation. Indianapolis leading Kansas City 10-0, Curtis Painter saw the Chiefs in a Cover 1, which invites the deep throw. He audibled for a stop-and-go to Pierre Garçon, who went deep covered for a 67-yard touchdown catch. (Considering he played on Monday night last week, Garcon, a Division III product, had 271 receiving yards and four touchdown receptions in six days.) Houston leading Oakland 7-6, the Texans play-faked and threw a 56-yard touchdown pass to the uncovered Joel Dreessen: Oakland strong safety Tyvon Branch, whose job is to cover the tight end, simply watched Dreessen run past. Cincinnati leading 16-13, Leon Hill simply watched Jacksonville's Jason Hill run past. Hill, covered by no one, caught a 74-yard touchdown pass.
None of these big catches were caused by concussion-awareness rules. They were caused by busted coverages.
Tom Brady, Drew Brees, Aaron Rodgers, Cam Newton and Tony Romo all are on a pace to break Dan Marino's single season passing yards record. TMQ continues to think none of them will. By about Thanksgiving, secondaries will have adjusted to their lack of offseason training, and passing yards will return to the norm.
[+] Enlarge
Bill Speros Rocky awaits his Rachel Ray dog food. But where is his peach iced tea and tuna on flatbread?
What Should Rocky Eat? Last week this column made sport of the "bistro" dog food tested by Rocky, the Official Dog Food Critic of TMQ. (Rocky is the loyal pooch of a Page 2 staffer.) Reader Juliana Parker of Meriden, Conn., suggests Rocky should dine on Rachel Ray dog food. The Chicken & Veggies flavor, she notes, claims to be made from "simple natural ingredients like real chicken and whole grains." Let's hope your dog is getting enough vegetables! Or try Rachel Ray's Beef & Brown Rice dog food. Make sure your dog is getting enough whole grains! But what, exactly, is the difference between "real chicken" and "chicken"?
If you have a dining suggestion for Rocky the dog, send it with specifics to TMQ_ESPN@yahoo.com.
Stop Me Before I Blitz Again! Host Denver pulled to within 26-24 of San Diego with 3:10 remaining, and had the Bolts facing third-and-10. The home crowd was roaring for its darling, Tim Tebow, and the Broncos held two timeouts. Since the average NFL play gains a little more than five yards, if Denver plays straight defense, a stop is likely. Instead it's an all-out blitz, 38-yard completion to Malcolm Floyd with no safety in sight, and you don't need to know anything else about this contest.
Stop Me Before I Blitz Again! No. 2: In the Carolina-New Orleans game, the Panthers' DeAngelo Williams ran 69 yards for a touchdown on a classic college-style option pitch from Cam Newton. Later the Cats used the same action, but Newton pulled down the ball and ran for a key first down.
On the game's final snap, Carolina trailing by three with the ball at midfield, tastefully named New Orleans defensive coordinator Gregg Williams did something your columnist had never seen -- Williams called a six-man blitz against a Hail Mary. It worked, but this hardly feels like a percentage call.
On the game, New Orleans was called for two roughing-the-passer penalties, both of which sustained touchdown drives, plus a personal foul on Roman Harper for a deliberate late hit. Harper, who is likely to be fined, should have been tossed from the game. Williams is a rare NFL coach who admits that he tells his charges to try to intimidate their opponents by hurting them. Officials should toss yellow freely until the New Orleans defense starts playing clean.
[+] Enlarge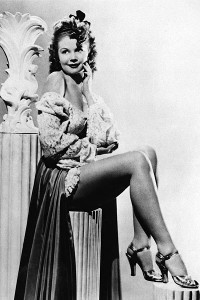 AP PhotoBurlesque: Vital topic of serious study.
Wall Street Journal Closes Foreign Bureaus, Adds Exotic Dance Desk: Early in its existence, TMQ noted that journalists and academics strove to invent respectable-sounding excuses to "study" Las Vegas showgirls. Not to check out hot strippers, rather to "study" a cultural phenomenon. I proclaimed a Hal Rothman Award, named for a University of Nevada professor whose field of study was showgirl culture, and bestowed it on establishment journalists who concocted respectable-sounding reasons to get an expense-account trip to Vegas to watch topless dancers. Go to The New York Times search box under "all results since 1851," type "Vegas showgirls naked boa," and you'll see what I mean.
Rothman passed away in 2007, but his spirit lives on. Recently The Wall Street Journal became the latest Hal Rothman Award winner, running a Page 1 article about a lobbying fight between the Burlesque Hall of Fame and a competitor. Surely a fact-finding mission was necessary for that article! The Burlesque Hall of Fame is a real place, but I cannot link to it for thong-based reasons.
Unified Field Theory of Creep: Kyle Morris of Kansas City, Mo., writes, "During the Texas-Oklahoma game, a noon ET start, at about 1 p.m. ET, there was a chance to vote for Kellen Moore's Friday performance for Boise State as the AT&T Player of the Week. How am I supposed to know if he's the player of the week? No one else in the country has even played an entire half."
Winless Watch: The Dolphins, Colts and Rams all lack a victory. For the first two at least, this is a promising year to be terrible -- because Andrew Luck and Landry Jones, both of whom look like franchise quarterbacks, will be available in the draft. Why haven't the hapless Marine Mammals tried to salvage their season by acquiring Carson Palmer or Brady Quinn?
[+] Enlarge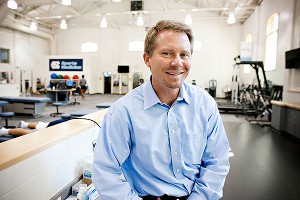 Courtesy of John D. & Catherine T. MacArthur Foundation Kevin Guskiewicz -- concussion researcher wins a MacArthur.
Concussion Watch: Skyler Bradbury of Woodbridge, Va., writes, "Thought you would be interested to learn that Prince William County public schools in Virginia required all teachers, not just those involved in coaching athletics, to take concussion awareness training at the beginning of this school year. My wife, a middle school choir director, reported the training was very educational and beneficial. I am impressed the school district took valuable time to train their educators on this important topic."
Readers, including Samantha Dutton of Chapel Hill, N.C., noted that one of this year's coveted MacArthur Fellowships went to Kevin Guskiewicz, a UNC researcher who specializes in sports brain trauma. TMQ quoted him in July as noting that while the NFL will not mandate that players wear new helmets with concussion-resistant designs, he requires his two football-playing sons to do this.
This new study reports a 60 percent increase in emergency-room visits for concussions in the past decade. Some must be increased awareness and better diagnosis, but some might be increased incidence. Check Table 2 -- bicycling accidents, not football, were the leading cause of emergency room visits for concussions. And no one proposes to ban bicycling.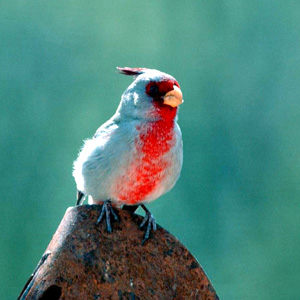 Jeff Dean A pyrrhuloxia. If the Cardinals were ornithologically accurate, their linebackers would sing in the spring.
TMQ Readers Know Too Much: I said the Arizona Cardinals should be called the Cactus Wrens -- state bird of Arizona -- because "the cardinal is not indigenous to Arizona." Many bird-wise readers, including Nathan Nutter of Scottsdale, protested: "While the cardinal displayed on the team's helmet is the northern cardinal (cardinalis cardinalis, it must be an important bird to have its name repeated), and the northern cardinal is not found in Arizona, there is a cardinal native to our state. That bird is the pyrrhuloxia, or desert cardinal (cardinalis sinuatus)." Males are brown with red accents, females are blue. So the Cardinals, to be authentic to birdwatchers, should switch to brown uniforms, while the cheerleaders wear blue. Birding fun fact: Though the northern and desert cardinals are different species, both sing the same song.
Last week a reader who knows too much complained that I used the expression mano-a-mano to mean "man-to-man" when it means "hand-to-hand." Sergio Torres of Guadalajara, Mexico, writes, "Although the expression literally translates as 'hand to hand' or 'hand versus hand,' the popular meaning here in Mexico is 'man to man.' Your usage was correct."
Cactus Wrens Watch: Nobody's further below the radar than the 1-4 Arizona (CAUTION: MAY CONTAIN FOOTBALL-LIKE SUBSTANCE) Cardinals. Since Kurt Warner hung up his cleats, this team is 6-15. The Cardinals invested a bundle in quarterback Kevin Kolb, who has just 12 starts in five pro seasons, for a bland 4-8 record with more interceptions (20) than touchdown passes (16). On his career, Kolb also has been sacked once every 15 times he drops back, versus, say, Drew Brees being sacked once every 27 times. Young quarterbacks often struggle -- Brees did. But in his five seasons, Kolb has played only one good game. Sunday, he was lifted for Richard Bartel, undrafted out of Tarleton State, who's been waived by four NFL teams and appeared briefly with the Sacramento Mountain Lions.
Amusing Play of the Day: Leading City of Tampa 31-3 in the late third quarter, San Francisco hands off to tight end Vernon Davis. It didn't work, but sure was fun to watch. Not only are the 49ers under Harbaugh/West 4-1, they are second in the league in differential, outscoring opponents by 64 points. Alex Smith seems like an all-new quarterback under the tutelage of Harbaugh/West.
Reader Comments: Last week a reader protested that no adult would sign the kind of contract the NCAA imposes on scholarship athletes: agreements that can forbid them from attending other schools even after the contract term (their scholarship year) ends. Reader Fahd Ahmad of St. Louis retorts, "Actually this happens all the time, including in my field, medicine. Physicians routinely sign contracts with non-compete clauses that restrict their ability to practice their specialty within a large radius for several years, should they choose to leave. Non-compete clauses are common at large academic institutions, so it should not be surprising they do with football players what they do with, say, medical school faculty. Non-compete clauses can also be found in business and the legal profession. They have the same feature as NCAA scholarships -- they impose restrictions even after the person leaves."
[+] Enlarge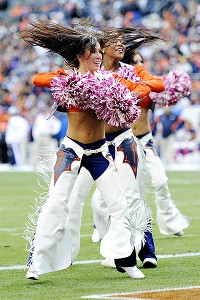 AP Photo/Jack DempseyAt Denver, the cheerleaders weren't bothered by the weather.
Some readers objected to last week's item asserting that the high price of basic research at particle accelerators ("atom smashers") isn't justified. A few, including Jill Kesyerling of Berkeley, Calif., protested that I must not like science. That's not it. I think the price of accelerator projects is too high, while the U.S. government should not assume that earning a doctorate in physics, impressive as that accomplishment is, means a person should receive long-term publicly subsidized employment at an accelerator project that is unlikely to return tangible benefits to taxpayers. Basic research can lead to unexpected breakthroughs, of course. But the price-to-benefit ratio in accelerator projects is awfully high.
Other readers, including Judith Lake of Santa Fe, N.M., supposed it was unrealistic to say that atom smasher projects would be fine if publicly funded. "Only government has the resources," she wrote. Adjusting to current dollars, building and operating the Tevatron accelerator in Illinois during its service run cost around $6 billion. A lot, but there are rich people who could write that check. They don't because they know government will. Suppose proponents of the next Big Science effort in particle physics got Bill Gates to pay the freight, in return for his being remembered as a great patron of science. If smashers were privately funded, your columnist would cheer for them. Or suppose the very rich helped pay construction, as is often the case in astronomy, including the Large Synoptic Survey Telescope currently in development -- while government paid for operation. That would be driving a hard bargain, and represent a better deal for taxpayers. Now, atom smashers exist entirely on subsidies.
On the question of whether I like science, here I am talking to Adam Riess, one of last week's winners of the Nobel Prize for Physics.
I listed NFL teams that lent their logos to wines. Lisa Kessler of Montclair N.J., writes, "In our wine collection, we have a bottle of Jets Uncorked, released in 2010 and made by a Napa Valley winery that was apparently selected by Jets staff after extensive testing of winemakers in the region. I wish I'd been on that scouting team! The wine was produced to commemorate the opening of the New Meadowlands Stadium. Maybe the Giants should produce one in honor of MetLife. They could call it Woodstock Wine."
Sportsmanship Watch: Leading Kansas 69-14 at the start of the fourth quarter, Oklahoma State attempted nine more passes, furiously running up the score to 70-28. Looks like they could use a course in remedial sportsmanship at Oklahoma State.
Obscure College Score of the Week: North Dakota State 9, Southern Illinois 3 in a game that featured more punts (15) than points (12). Often confused with Southeastern Illinois College or with Southwestern Illinois College, Southern Illinois University, located in Carbondale, promises to respect your privacy "to the extent permitted by law."
Bonus College Score: Tennessee State 55, Southeast Missouri State 3. The Tennessee State Tigers came into the contest at 1-4, and won by 52 points. Trailing 55-0 in the fourth quarter, Southeast Missouri launched a field goal to avoid being shut out. Located in Nashville, Tennessee State University today is serving as host to a Lemonade Carnival.
Next Week TCU changes conferences during a game.
In addition to writing Tuesday Morning Quarterback for Page 2, Gregg Easterbrook is the author of "Sonic Boom" and six other books. He writes a politics column for Reuters, and is a contributing editor for The New Republic, The Atlantic Monthly and The Washington Monthly. His website can be found here, and you can follow TMQ on Twitter.