Commentary
NFL offenses coming back to Earth
Quarterbacks across the NFL are tumbling back to Earth. Cancel that panic about runaway offenses. And let's have a quick round of applause for those who kept their heads while others were losing theirs. Note: not a Halloween reference.
When the first two weeks of the 2011 season saw unprecedented production of points and passing yards, in the sportsradio and sportsyak spheres, an offensive revolution was proclaimed. Commonly it was said that the new rules emphasis on preventing helmet-to-helmet hits, plus a rules change to protect "defenseless" receivers -- a factor in last night's Monday Night Football game, see below -- were preventing defenders from stopping the pass. Some touts predicted offensive record after offensive record would fall this year.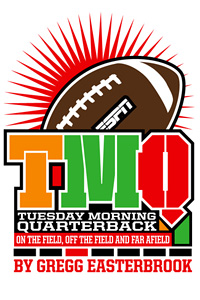 THUNK! That is the sound of NFL quarterbacks tumbling back to earth.
After tossing for 517 and then 423 yards in his first two outings, Tom Brady has thrown for 289 yards and 198 yards in his most recent two. Cam Newton threw for 422 and 432 yards in his first two, 256 and 290 yards in his most recent two. Tony Romo threw for 342 and 345 yards in his first two, 166 and 203 yards in his most recent two.
Two weeks into the regular season, five quarterbacks were on a pace to break Dan Marino's single-season passing yards mark. Today three are: Drew Brees, Aaron Rodgers and Brady. Don't hold your breath.
What's the larger picture? The ESPN research department reports that in Week 1, NFL games averaged a blistering 490 net passing yards and 47 points; in Week 2, 497 net passing yards and 47 points. (That's both teams combined in each game.) These numbers triggered the runaway offense panic. Both metrics have declined back toward normalcy. By Week 7, the average was 383 net passing yards and 42 points. This week, the averages were 436 net passing yards and 42 points.
How do the current averages compare with the recent past? Regular-season games in 2010 showed an average of 413 net passing yards and 44 points. In 2009, regular-season games averaged out at 409 net passing yards and 43 points. That's about the same as the last two weeks. As quarterbacks tumble back to earth, stats return to normalcy.
Of course, no one could have known this would happen. Hey wait -- after the second week of the season, your columnist led with a prediction that the situation was transitory: "As the season progresses, pass coverages should get better and passing yards decline. If it's still like this in November, then perhaps rule changes can be blamed. But TMQ is betting it won't still be like this in November."
Yea, verily, it's November, and passing norms are returning. My Week 2 column suggested that blown coverages caused by the lack of an offseason -- secondaries take time to jell -- were the primary reason for the initial high passing stats, and that coverages would improve by November. This seems to be happening. My Week 2 column further forecast that "none of the quarterbacks now on a pace to break Marino's record will in fact break it." I am sticking to that call, too.
In New Orleans Saints news, starting head coach Sean Payton again was absent from the sideline with an injury. Backup head coach Joe Vitt presumably got all the snaps in practice, but again looked green on game day. Saints trailing the underdog Rams 24-7 with 10 minutes remaining, Vitt did not order a hurry-up: New Orleans leisurely huddled before plays. On last week's NFL injury report, Payton was listed as "doubtful." Saints fans hope this week he will be upgraded to "probable."
In other football news, right now defensive coordinators all over the NFL are staring at film of how Pittsburgh shut down New England: see more below. And if "most valuable player" is the one whose loss would hurt a team most -- who, asks reader Justin Evilsizor of Philadelphia, could the 2011 MVP be other than Peyton Manning? The proof is here.
Stats of the Week No. 1: In consecutive weeks, Miami took a combined 29-3 lead, then lost both games.
Stats of the Week No. 2: Baltimore is on a 14-1 streak at home.
Stats of the Week No. 3: The Browns have been outscored 44-3 in the first quarter.
Stats of the Week No. 4: Philadelphia rushed for 239 yards against a Dallas defense that entered the game with a league-best 70 rushing yards allowed per game.
Stats of the Week No. 5: Against Washington, Buffalo's undrafted Fred Jackson of Division III Coe College gained 194 yards from scrimmage. The entire Redskins team gained 178 yards from scrimmage.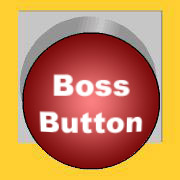 Stats of the Week No. 6: Cincinnati won on the West Coast for the first time in eight years.
Stats of the Week No. 7: San Francisco, already 3-0 in the Eastern time zone, plays two of its next four in Eastern time.
Stats of the Week No. 8: Against Rice, Houston had a time of possession of just 21:25, and scored 73 points. The Cougars posted scoring drives of 2:28, 2:05, 1:34, 1:20, 1:20, 1:09, 1:02, 45 seconds, 35 seconds, 34 seconds and 14 seconds.
Stats of the Week No. 9: Stat that will never be matched: Against Oklahoma State, Baylor gained 622 yards on offense, and lost by 35 points.
Stats of the Week No. 10: Under Andy Reid, the Eagles are 13-0 after a bye week.
Cheerleader of the Week: Michelle of the Eagles, who according to her team bio is an accountant and is "pretty conservative." If only Wall Street accountants were pretty conservative. One can imagine the office scene: "The accountant will review the books as soon as she finishes posing for the swimsuit calendar." The Eagles cheerleaders -- always on the cutting edge of cheesecake technology, with a lingerie calendar and bikinis made from recycled materials -- now have the NFL's first cheerleader swimsuit iPhone app.
Sweet Play of the Week: Leading 16-3 in the second quarter, Detroit faced third-and-goal on the Denver 1. The Lions sent out a heavy alignment with an I-backfield and an extra tight end. Extra tight end Tony Scheffler went in motion left; Matt Stafford play-faked as Scheffler spun back right and caught an uncovered touchdown pass. Sweet.
Warning sign: Scheffler and defensive back Chris Houston, scoring on a pick-six, both waved the ball and strutted before crossing the goal line. Officials might have called taunting in either instance. More important, the football gods exact retribution for this sort of thing.
Sour Play of the Week: Trailing 17-3 in the third quarter, the Cleveland Browns faced third-and-2 on the 42 of the host Squared Sevens. This is a Maroon Zone situation, too far for a field goal, too close to punt -- surely the Browns' brain trust knows that if this snap fails, a fourth-down attempt will follow. Ball is hiked. It's -- huh -- what the -- it's -- lateraled to wide receiver Greg Little a full 10 yards behind the line of scrimmage. Loss of eight, followed by a punt, and TMQ wrote the words "game over" in his notebook.
Once in a while there is a play so puzzling that even if you watch it in slo-mo several times, you still can't figure out what the team was thinking. This was such a play. Third-and-short in opposition territory and the ball goes to a guy who's 10 yards deep in the backfield -- it would be an adventure just to get to the line of scrimmage.
Sweet 'N' Sour Play of the Week: Cincinnati leading 17-3, host Seattle, out of timeouts, faced fourth-and-2 on the Bengals' 3 with 14 seconds before intermission. Pete Carroll decided to go for it -- just as, when USC coach, he went for it on fourth-and-2 trying to close out a BCS title win against Texas. Marshawn Lynch made the first down but was stopped at the 1; the clock expired before Seattle could spike the ball. Sweet for Cincinnati, which went on to win and is now the farthest-below-the-radar 5-2 team in the NFL. Sour for Seattle, because Cincinnati should have drawn a penalty -- see below.
Many football touts called the decision to rush a bad one, contending Carroll should have ordered a field goal for a 17-6 halftime deficit. Carroll was simply trying to win the game, and thought Cincinnati would be caught off guard by a draw in this expected pass situation. It wasn't a bad call, just did not work. For his part, Carroll said the decision was "hormonal." Let's hope he does not have mood swings and become hysterical!
Still trailing 17-3 in the third quarter, the Blue Men Group faced fourth-and-4 on the Cincinnati 36, and Carroll ordered a punt that rolled into the end zone for a touchback . You're down by two touchdowns, why are you punting from the opposition 36? OK, so the daring call at the end of the first half did not work. That was then, this is now, don't punt from the opposition 36! As the punt boomed, TMQ wrote the words "game over" in his notebook.
Sweet 'N' Sour Special Teams of the Week: TMQ's immutable law holds: Rush eight if you want to block that punt. All-out punt rushes are rare in the NFL. Tennessee rushed eight against a punt from the Colts' end zone. Sweet block for a touchdown, and Indianapolis roars into the lead of the Andrew Luck sweepstakes. If Colts management stayed up late to watch the Stanford-USC game, presumably this made them even more motivated to finish 0-16.
St. Louis also recorded an important punt block against New Orleans. In that case it was a conventional five-man rush. Backup linebacker Ramon Humber lined up as the blocker across from Les Mouflons first-round draft choice Robert Quinn. Humber shot downfield, ignoring Quinn, was who opposed only by 190-pound safety Jonathan Amaya. Quinn tossed Amaya aside and got the block -- sour for New Orleans.
How did the Saints go from winning a game by 55 points one week to losing to a winless team the following week? In the second half of a blowout, coaches sometimes wince when their team scores. You'd rather save unneeded touchdowns until the next game, and you don't want an inflated scoring outcome to cause overconfidence. The Saints seemed to come into St. Louis overconfident. For their part the Rams finally got the game their faithful have been anticipating from Chris Long and Quinn, their pair of young, high-first-round choice defensive ends. Long and Quinn bedeviled New Orleans starting tackles Jermon Bushrod and Charles Brown. On one sack, New Orleans had six to block four rushers: Brown barely slowed Long, who flattened Drew Brees.
St. Louis also was aggressive, going for it on fourth-and-2 from the New Orleans 40 rather than launching a mincing punt. The Rams converted and got a field goal on the possession. Later, leading 17-0, St. Louis again faced fourth-and-2, this time on the New Orleans 35. Again the Rams went for it, scored a touchdown on the possession and the rest was filler.
Sour Plays, Sour Excuse-Making: In the run-up to Redskins versus Bills in Toronto, Washington coaches cried woe-is-me to the sports press about having five starters out injured, including the starting left tackle. Bills coaches made no complaints, though Buffalo entered the game with four starters out injured, including the first- and second-string left tackles. Buffalo shut Washington out 23-0. The Bills recorded nine sacks against the Skins, despite entering the contest with only four sacks on the season. After the game, Mike "The Ultimate Leader" Shanahan complained about being plagued by injuries. But then Washington, D.C., is all about excuse-making.
Bills leading 13-0 in the third quarter, Buffalo faced third-and-1 on the Washington 15. Washington defensive coordinator Jim Haslett, who's done a fair amount of excuse-making himself, had both safeties, LaRon Landry and O.J. Atogwe, close to the line anticipating run. Just before the snap veteran middle linebacker London Fletcher realized he was the deepest man on the field and pointed at Buffalo tight end Scott Chandler, whom the Bills have been sending deep and who, to that point, had five touchdown receptions on the season. At the snap Landry, the strong safety, completely ignored Chandler going deep. Soon the gentleman had six touchdown receptions on the season.
Sweet 'N' Sour Play of the Week: Philip Rivers fumbled the snap with San Diego on the Kansas City 15-yard line with a minute to go in regulation, the Bolts trying to kill the clock before what would have been the winning field goal. Sweet for the home crowd, sour for the visitors. Modern quarterbacks spend so much time in the shotgun they may be forgetting how to take the snap under center, as Rivers was on this play. In the last two weeks, the Chargers committed 25 penalties and six turnovers, losing, naturally, both games. It's almost like the Bolts are on a mission to show the world how, in 2010, they performed the seemingly impossible feat of finishing first in offense and first in defense, yet missing the playoffs. Next San Diego faces the defending champion Packers, winners of 13 straight and playing nearly flawless football.
Officiating in the Monday night game was questionable, though it did not determine the outcome. The offensive pass interference call against San Diego's Antonio Gates, nullifying a touchdown, was ticky-tacky. The replay review that overturned a correct call on the field of an incompletion as Matt Cassel was hit, converting the down into a fumble, was as bad a call as TMQ has seen. Cassel's hand had started forward when he was hit by a defender. The NFL rule states, "A pass begins when the passer -- with possession of ball -- starts to bring his hand forward. If ball strikes ground after this action has begun, play is ruled an incomplete pass. If passer loses control of ball prior to his bringing his hand forward, play is ruled a fumble." Cassel's hand started forward, then the ball struck the ground -- incompletion. The ball has to come out before the hand starts forward for the result to be a fumble. Referee Alberto Riveron seemed not to know the rule he was supposed to enforce.
Reader Mike Kowalski of Baton Rouge, La., adds, "Newton's Second Law of Motion says momentum must be conserved. The defender who hit Cassel pushed the quarterback's arm backward, yet the ball traveled forward. This could happen only if the quarterback's hand had imparted forward momentum to the ball. Didn't the referees rule against Newton's Second Law of Motion?"
But though officials generally had a bad game, they were correct on the call many football followers are likely to object to, unnecessary roughness against San Diego safety Steve Gregory. Le'Ron McClain of Kansas City caught a pass; Gregory hammered him an instant later; Gregory did not lead with his helmet, making clean contact with the chest; McClain had the ball and was a runner; yet Gregory was flagged. How can this be? Monday Night Football's Jon Gruden and Ron Jaworski objected strenuously to the call, saying such brutal hits were just football. Mike Tirico said, but didn't really explain, that a new rule was involved.
Here's the new rule: A pass receiver "who has not had time to protect himself" is considered defenseless, even if he caught the ball, until he re-establishes by getting his feet on the ground and getting out of the exposed position receivers use when stretching for a pass. The hard blow Gregory delivered in the instant after McClain made a catch but had not yet "re-established" was legal as recently as last season. In the offseason, the rule was changed. Teams were warned about enforcement. Riveron and Tirico knew the new rule, Jaws and Gruden didn't.
It's not that defenders cannot hit receivers who catch passes. Gregory could legally have wrapped up McClain and tackled him beginning the instant McClain touched the ball. What Gregory, or any defender, cannot do under the new rule is use unnecessary roughness against a receiver who had not yet re-established. "Unnecessary" is the key part of the new rule, and of the new emphasis on reducing injuries. Tackling a runner is necessary, delivering a hammer blow is unnecessary. A hit can be clean yet also unnecessary roughness under the new rule.
Think this stricture will be hard to enforce? It's modeled on the rule that, for decades, has protected long snappers. When a long snapper puts his head down, he is considered defenseless until he re-establishes by raising his head and resetting his feet. The rule on long snappers works well and is widely accepted by the football establishment. Extending this concept to receivers is simply a new rule, which the football establishment must learn to accept. Enforcement of the new rule will make the game less dangerous, but no less exciting.
Unified Field Theory of Creep: Justin Pickering of Fremantle, Australia, writes, "I work in IT and needed to reload a router. This is what it said to me: 'The following license(s) are expiring or have expired. Period Left: 612 weeks 3 days.' I'll pencil in that 11 years from now, I need to get a new license."
John Walker of Firestone, Colo., reports, "Rovio, the Finnish company behind Angry Birds, recently released an update. To access the Halloween level, you must select 'Seasons 2012' even though the product was released before Halloween 2011."
5...4...3...2...1... Liftoff for More Government Waste: One reason the national debt keeps getting worse is lack of cost discipline in government programs. Officials know that no matter how poorly they perform, Congress will always give them more money, while no one is ever fired for screwing up. If anything the incentive is to drag feet: Poor performance is rewarded with additional years of funding.
Case in point: NASA's preposterous Webb Space Telescope project. It was announced in 2002 as a project that would cost $1.2 billion (all figures in this item are in current dollars) and launch no later than 2010. In 2006, NASA said the cost had risen to $2.6 billion and the launch date slipped to 2014. In 2008, NASA said the cost was up to $5.2 billion. Last week NASA told Congress that it needs $8.7 billion for the project and cannot launch before 2018.
The new price reflects a sevenfold cost overrun in a single decade. No private business would tolerate such nonsense. Yet no one at NASA or its contractors has been fired or even disciplined for this bungling. Congress just keeps shoveling the money.
If the Webb launches in 2018, that would mean: 16 years just to build a space probe! During that very long period, hundreds of NASA middle managers and their aerospace- contractor counterparts will be handsomely paid to push paperwork about the Webb. The longer they drag the project out -- that is, the worse they perform -- the longer they are well-paid for accomplishing nothing. Former NASA executive Alan Stern told The Washington Post that endless streams of funding increases for bloated projects such as the Webb "rewards bad management." Rewarding bad management is one of the few things Congress is good at!
In a classic Washington bit of make-believe, the House of Representatives appeared to cancel the top-heavy Webb telescope project last spring, zeroing it out of a budget bill. This was when Barack Obama and John Boehner were swearing they would reduce government spending. Canceling the Webb was among the few specific examples of actual savings mentioned by either. This week, the Senate is expected to add back $500 million for the "canceled" project. Much of the work on the Webb is being done in Maryland, and Maryland Sen. Barbara Mikulski has dutifully carried water for every NASA money request. Mikulski argues that Webb spending creates jobs. So would hiring people to dig holes and then fill them up. Government should either create jobs that are beneficial to society, or cut spending so that Americans can make their own decisions about how resources should be allocated. Creating wasteful jobs is a negative for society.
Bear in mind, it's only 2011. NASA says the new space telescope won't launch for another seven years. There's plenty of time for the price to balloon even more. NASA managers know that no matter how much public money they toss out the window, there will never be any form of discipline.
NASA is not a major part of government -- just half of 1 percent of federal spending. But if Congress cannot impose cost discipline on even this relatively small endeavor, how can Congress ever tackle a $14 trillion debt?
In other NASA news, the agency recently announced plans for a new heavy-lift rocket. Expect the Mississippi congressional delegation to support the project regardless of cost, since the primary engineering work would be done in that state.
The heavy lifter of the Apollo program was called the Saturn V, a wonderfully evocative name. The new rocket is to be called the Space Launch System. I am not making that up -- NASA is so poorly run that it can no longer even come up with good names. NASA might as well have dubbed the project the Big Thing With Flames Coming Out. Amusingly, the agency is touting the planned rocket as "affordable" though the initial price tag is $18 billion. And that's just the lowball. NASA knows that if the program is authorized, then unlimited cost overruns will be approved by Congress.
Speaking of Congress, the latest New York Times/CBS News poll shows an all-time-low 9 percent of Americans believe Congress is doing a good job. The 9 percent -- who are these crackpots?
TMQ's Bookshelf: With Philadelphia bouncing back -- sorry, Ohio, right now a bettor might place more chips on the 3-4 Eagles than the 5-2 Bengals -- TMQ recommends the delightful new book "The Philly Fan's Code" by Michael Tanier. It is a veritable cheesesteak bound between covers for devotees of Philadelphia sports lore.
How Did Philadelphia Toy With the Cowboys Like That? The Eagles came into the contest 2-4, with high expectations. Had they lost, the roof would have fallen in. The Boys came in 3-3 with low expectations. Had they lost, this would have seemed the recent norm at One Legends Way -- the Cowboys' actual mailing address in Arlington, Texas. You may not need to know anything more about the game than the info in this paragraph.
Still, tactics played a role. Andy Reid is known for using the same game plan week after week, which is a reason the Eagles tend to wheeze out in the postseason, when film study intensifies. But during bye weeks Reid always adds new wrinkles, and the Philadelphia Heat were coming off a bye week. Reid altered details of Philly's screen game -- the Eagles throw more screens than any other NFL team. He had a few surprises, such as showing a "quirk" -- four receivers on the same side. ("Trips" is short for triple, TMQ uses "quirk" as short for quadruple.) Often the Eagles' backfield lined up in the "ace" set that has taken over college football: quarterback in the shotgun flanked by a back or tight end on each side. Michael Vick would "sim" -- pretend to be starting the cadence -- and if he saw no likely blitz, signal the two backs to reset closer to the line of scrimmage. That subtlety alone seemed to take the Cowboys by surprise. Reid seemed to add a couple of "choice" routes, in which the tight end decides where to go based on how the defense lines up. Philadelphia was aided by the return of left tackle Jason Peters, one of the league's best blockers, at least when he is in the mood. And Vick, who's up-and-down as a pocket passer, not only threw accurately all night, his "checks" usually were right.
Note: There are four examples of insider football terminology in the above paragraph. Don't get used to that.
As for the Cowboys, in the first half they lined up both safeties as much as 20 yards off the ball, in order to stop long gains by DeSean Jackson, their nemesis in 2010. This worked -- Jackson was no factor. But having the safeties so deep enabled tight end Brent Celek and slot receiver Jason Avant to run wild. In the second half, Rob Ryan moved his safeties back to the conventional position, and after that, Dallas was better able to contain Philadelphia. But Ryan did not make this adjustment until the home team already led 24-0.
Will Women Take Over the Sports World? Two years ago, Sarah Thomas became the first woman to referee a college bowl game. Last year, Natalie Randolph became the football head coach at Coolidge High in Washington. Now Susan Falsone has become the head athletic trainer for the Dodgers.
Because stature and strength are required, it's hard to imagine women ever playing in the NFL, NBA or MLB -- though all would allow female participants in the unlikely event they could make the cut. But stature and strength are not required for coaching, officiating or training. There's no reason women should not attain an ever-larger presence in these fields.
Already the sports-medicine majors at many universities have high female participation. When you see young women on the sidelines of a college football game, usually they are sports-medicine majors who are apprentice trainers, someday to be certified. The training rooms of many Division I football and men's basketball teams now have as many female faces as male. Don't be surprised if women increasingly do well in officiating, where poise and quick thinking are a lot more important than a baritone voice.
As for playing, TMQ said this years ago: "Someday there may be a female NFL player, and I hope never to meet her."
Throw to the Nose Tackle, He's Open! Leading 7-0, San Francisco lined up unbalanced right. Surely it was a run, although left tackle Joe Staley reported eligible because with the line unbalanced, he'd go into his stance where normally a tight end would be. Play-fake, 17-yard reception by Staley, San Francisco field goal on the possession. Later, San Francisco leading 17-10 and facing third-and-3, nose tackle Isaac Sopoaga reported eligible to line up as a fullback, something he had done before in the contest. Play-fake and 18-yard pass to Sopoaga, field goal on this possession as well.
Two passing plays to linemen by the same team in the same game. Two linemen each outgained San Francisco wide receiver Ted Ginn, a former high number-one draft choice. When a lineman is running with the ball, one simply must exclaim, "Go! Go! Go!" Two Jacksonville defensive linemen got to run with the ball on a double-lateral turnover return against Houston, as well.
Niners note: San Francisco has not allowed a 100-yard rusher since November 2009. Teams that both can run and can stop the run can be hard to deal with -- witness the 6-1 Forty Niners. Of course the Niners dwell in the soft NFC West, where last year a losing team won the division and this year a 6-1 record gets you a four-game lead.
What Should Rocky Eat? Dining suggestions have poured in for Rocky, loyal pooch of Page 2 staffer Bill Speros. Jason Melvin of Washington reports, "I have three dogs and there is no brand all love more than EVO's Herring and Salmon dog food. When you open the bag, you are greeted with the overpowering aroma of a Lake Erie shoreline littered with dead, bloated fish. A 28-pound bag of the extruded fish meal will set you back $70, so it must be good." Dog food with herring and cottage cheese! And who wouldn't pay $70 to have the aroma of a Lake Erie shoreline inside the home?
Marc Rubin of Westwood, Mass., suggests Blue Buffalo, which offers a Wilderness Formula with sweet potatoes and cranberries. Dan Kish of Huntsville, Ala., suggests Taste of the Wild dog food, which comes in venison and smoked turkey flavors. The claim of this product is wild-caught foods. There are wild smoked turkeys? Perhaps wild smoked turkey is hunted in its natural habitat of provolone and mustard.
Kristen DeCarlo of Rochester, N.Y., writes, "I have worked for veterinarians and gotten the low-down. The first ingredient in any dog food should be meat, followed by some sort of whole vegetable, another meat, or similar. I'd recommend Royal Canin, which promises 'exceptional palatability.'"
Benjamin Herrington of Chicago sends this report: "Here's what my lucky dog Otto, a male Weimaraner, gets on a daily basis: Up to two pounds whole ground rabbit (including fur, organs and bones); up to 1 pound of white rice, usually cooked with peanut oil and some bacon grease added for flavor; fish oil supplements, a sprinkle of flax seed; on Mondays, a can of tuna; on Tuesdays and Thursdays, a whole raw egg; on Wednesdays and Saturdays, a slice of dehydrated sweet potato; every other day or so, a couple spoonfuls of Greek yogurt; and other random stuff as I come across it, including green tripe, beef shanks, ground mutton and ground duck. I've found it best to obtain and cook his food myself as it takes little time and ensures that he's not getting preservatives, chemicals or weird animal byproducts."
What does Rocky the dog actually eat? Speros reports, "Rocky has reached an incredibly healthy age 13 entirely on Publix Bites & Bones dry dog food, Publix Crunchy Dog Treats and table scraps."
Fight Fiercely Harvard! Last week Ryan Fitzpatrick became one of the first Ivy League graduates ever to come out ahead on tuition costs. (The Ivies do not give athletic scholarships, though many athletes receive regular financial aid.)
Last week TMQ noted the Bears' uncomfortable contract situation with Matt Forte. The Bills face an uncomfortable contract situation with undrafted TMQ favorite Fred Jackson, who's fourth in the league in rushing and second in yards from scrimmage. Jackson arrived at Bills training camp from the Rhein Fire. Two years ago, he signed a four-year, $8 million deal, which at the time was generous. Jackson has dramatically "outperformed his contract," but that agreement lasts through the 2012 season, after which he will be 32 years old and be lucky to command the veteran minimum on the free-agent market. To top it off, Jackson earns less than high first-round draft choice tailback C.J. Spiller, whom he's keeping nailed to the bench.
Financially, Buffalo is poised to get what's left from Jackson's body at a low price in professional sports terms. Invisible-hand logic would say to use Jackson up and throw him away. Why pay more to a guy who's bound by a contract he cannot break? But chemistry matters in football, as does appeasement of the football gods. If the Bills want their feel-good season to continue, they need to offer Jackson some improvement to his deal.
Chanukah Creep: Reader Av Sinensky of the Bronx, N.Y., reports, "The October 19 bulletin of the Riverdale Jewish Center contained an advertisement for the synagogue's Chanukah boutique in December. Sukkot and Simchat Torah were not yet complete and already we had to endure Chanukah ads!"
Devra Lucas of Dallas writes, "On October 26th, I was standing in a convenience store and noticed the Texas Lottery already has Christmas scratch-off lottery tickets displayed right next to their Halloween tickets."
Bear in mind, state-run lotteries are the reverse of Santa Claus -- their purpose is to bilk the poor and working class. At the same time national leaders talk in sweeping generalities of the need for government to assist average people, many state governments run lotteries whose effect is to make average people worse off by tricking them out of their money via games where the odds of a jackpot are 1 in 26 million. To its shame, the NFL takes a cut of the bilking of average people via state lottos.
Readers including Naomi Parker of Fort Lauderdale, Fla., noted the new Harold and Kumar movie, "A Very Harold and Kumar Christmas," opens on Nov. 4. This makes it all but certain that a Christmas movie will close before Christmas. The question: Will this Christmas movie close before Thanksgiving?
Bad, Good -- Don't Get Picky: Ten years ago the fact that Americans had a negative savings rate -- by borrowing, most spent more than their incomes -- was said to be very bad. In the last three years the personal savings rate has gone steadily up as Americans react to the unsettled economy by spending less and building up reserves. That was supposed to be bad, too. Prominent commentators blamed "higher personal saving" for dampened demand, which in turn slows GDP growth. So not saving is bad, and saving is also bad.
Wait -- the latest indicators are that not saving is on the upswing again, and of course, that's bad. The sudden surge in not saving "raises the question of whether consumers are returning to their old spendthrift habits."
In the recent past, the fact Americans move often has been decried as rootlessness and a barometer of too many unconnected to the life of their communities. "Bowling alone" and all that. Now comes word that the Great Recession has led to a sharp decline in moving. Previously, moving was said to be bad. Now not moving is bad, being spun as evidence of "loss of mobility."
Unhappy Hour in Hell's Sports Bar: At Unhappy Hour in hell's sports bar, pitchers are just $5! But they are pitchers of molten lead. And the chicken wings are free. It's just that you must tear them off a live fighting rooster.
At Unhappy Hour in hell's sports bar, the New England-Pittsburgh game was blacked out. But patrons endlessly saw winless Indianapolis, trailing Tennessee 20-0 in the third quarter, kicking a field goal from the Flaming Thumbtacks' 4-yard line. Please, Colts -- just make it official and announce your goal for the season is to finish 0-16 and get Andrew Luck.
Patrons also saw the Cardinals, having possession with two minutes remaining and the score tied, try to kill the clock and play for overtime rather than try to win. Needless to say, Arizona lost in regulation. Patrons saw the Cowboys, having possession and trailing 24-0 with two minutes before intermission, try to kill the clock and jog to the locker room. Needless to say, Dallas lost.
TMQ's rule of comebacks is: Defense starts them, offense ends them. Trailing 24-6 at halftime, host Baltimore began its comeback by playing strong defense, holding Arizona to 56 yards of offense in the second half and eventually recording six sacks on Kevin Kolb. Between their "Monday Night Football" poor performance at Jacksonville, then the poor first half versus Arizona followed by a comeback, the Nevermores scored just 13 points in six quarters, followed by 24 points in two quarters. Kolb continues to be a favorite of the Hell's sports bar crowd. In the last five years he is 4-10 as a starter with more interceptions (22) than touchdown passes (19), yet was recently the subject of a major trade, receiving a huge signing bonus in the process.
Only Nine Touchdown Passes in One Game, That's All? Case Keenum of Houston just threw nine touchdown passes in a game. Um, that's adequate. Keenum has 32 touchdown passes versus three interceptions, which is spectacular. He averages 10.6 yards per attempt, also spectacular. If Keenum's stats were fed into the NFL quarterback formula, he would rate as 137. The highest-rated NFL passer is Aaron Rodgers at 126.
The University of Houston is undefeated and averaging 52 points per game. Its tactics go beyond Oregon's Blur Offense -- Houston runs the Warp Three Offense. On its many touchdown drives against Rice, Houston averaged 18 seconds between snaps. That seems pretty much the physical limit for reducing time between snaps, unless a team simply always ran the same play. How does Houston get its play calls in so quickly? Against Rice, Keenum rarely spoke to a teammate before the snap, so he didn't seem to be announcing calls or code numbers to check on a wristband. The players often weren't looking to the sideline for various live and dummy wig-wag signals. Everybody just seemed to know the play. If any offensive coordinator who's run an Oregon or Houston style system, or any defensive coordinator who's tried to stop one, knows how the plays come in so quickly, flag me at TMQ_ESPN@yahoo.com.
Part of the Cougars' formula is that Keenum is a 23-year-old sixth-year senior. In addition to his terrific ability to throw accurate passes, Keenum has several years of preparation on the competition. Compare him with a quarterback the college football world will be talking about one year from now, Logan Thomas of Virginia Tech, who only recently turned 20. At 23, Keenum is the same age as Josh Freeman, starting quarterback for the NFL's Buccaneers. Football players tend to reach peak performance in their early-to-mid 20s, when their bodies have finished maturing but the spring of youth is still in their steps. For intents and purposes, the University of Houston has an NFL quarterback playing in college.
The next element of Houston's success is overall talent. Football is a team sport: All quarterbacks suddenly become more talented when the blocking is good, and the Cougars' offensive line is playing well. Quick snaps and lots of plays favor the offensive linemen, since being on the defensive line is more tiring. Houston's receivers are speed merchants, which makes the school's deep passing routes work. Houston is also playing a mid-major schedule. Against SEC or ACC secondaries, the deep moves that are devastating versus North Texas or Georgia State wouldn't work.
From the talent standpoint, the recent trend in college football is to put the best athletes on offense to please the boosters. College athletes who a decade ago would have been shutdown corners for high-octane defenses today are speed receivers for no-huddle spread option offenses. Purists like defensive struggles, spectators like shootouts. The result is loads of yards and points, though not necessarily a ranked outcome. Baylor is averaging 41 points a game, but is 4-3. Texas A&M, once the embodiment of the traditionalist formula of clock control and power defense, gained 471 yards on offense and lost to Oklahoma State, then gained 500 yards on offense and lost to Missouri. Right now 27 Division I schools are averaging at least 35 points a game; no NFL team averages 35 points. Pro football tactics often involve planning for low-scoring struggles. In college ball of 2011, the athletes are lining up on offense.
Regardless, Houston is a lot of fun to watch. One touchdown pass against Rice came when the Cougars lined up with double slots and a tailback in the backfield. The tailback delayed as if to blitz-block, then shot down the center of the field as the four wide receivers all ran decoy routes, leading to an easy-looking touchdown. Later Houston lined up with two wide receivers left, a wide receiver and a tight end right, and a receiver in the backfield. He went in motion wide right, then came back toward the formation to catch a bubble screen pass behind the line of scrimmage as offensive linemen went downfield (legal in the NCAA for passes caught behind the line) to set blocks.
Perhaps the key to averaging 52 points per game is simply to recruit in Texas. Practically everybody on the University of Houston roster hails from the Lone Star State.
More Declining Cowboys Football IQ: Dallas-Philadelphia game still close, Tony Romo put a pass on the hands of Boys tight end Martellus Bennett, who seemed to have no idea where the ball was; it bounced away for an interception. For a night game, Bennett was wearing a tinted visor. Unless he has a medical condition, a tinted visor for a night game seems to indicate that making a fashion statement on television is more important than performing well. The worst part of the low football IQ here is that the Dallas coaching staff didn't just tell him to get that garbage off his face.
"Draw, Ike Clanton -- Unless You'd Rather Discuss Your Conflicted Feelings About Your Childhood": Last year TMQ noted the changing nature of the O.K. Corral story in Hollywood treatments. Wyatt Earp has evolved from noble to amoral, while Doc Holliday has evolved from drunken misogynist to social commentator. This seems to mirror the general trend of artists making American history as bleak as possible.
Last winter, the publishing world jumped into this fray. "Doc," a literary (that is, serious) novel by Mary Russell, retold the Earp-Clanton saga from John Holliday's point of view. "Doc" goes beyond the current Hollywood interpretation of Holliday as a cynic with a flair for the acerbic wisecrack: In the novel, he is kindly and misunderstood. Revisionism loves pronouncing bad guys as "misunderstood" -- Godzilla was misunderstood! In revisionism, society is always to blame for this situation. Doesn't the misunderstood person bear some obligation for making himself understood? In the book, Holliday is traumatized because his loving mother died when he was young. Trauma about his mother made him get into gunfights! And the title character took to whiskey because he was frustrated in his desire to alleviate the suffering of mankind through dentistry.
In Praise of Boos: The home crowds at Baltimore and Jersey/A booed loud and long when their teams fell behind to road dogs Arizona and Miami. Both home teams rallied to win.
Let's See How Popular Those Barnstorming Games Will Be By April: Tuesday Morning Quarterback's theory is that basketball is 1 percent as interesting as football, and so traditionally on this week, when the NBA tips off, TMQ devotes 1 percent of my annual column length to the hardwood sport. Reader Jason Gibbs of Dover, Del., writes, "If the NBA season is cancelled, with what will you fill the extra one percent of your column?" Here are possibilities:
Something about punting.

Accuse Bill Belichick of complicity in the Crimean War.

More cheerleader pictures.

Something about blitzing.

Accuse Belichick of hoarding rare-earth metals.
Meanwhile, two points about basketball. The first is that a perennial topic of legal debate, including in this 2009 Supreme Court decision, is whether pro sports organizations are more like single entities with many operating divisions (the teams) or more like lots of independent businesses with a joint marketing arm (the league).
If pro sports organizations are more like lots of independent businesses -- this is the position taken by players' unions, because that interpretation would make the NFL and NBA vulnerable to antitrust lawsuits -- we would expect the rich NBA clubs, such as the Knicks and Mavericks, to try to use the lockout talks to get rid of the poor clubs, such as Milwaukee and Sacramento. If pro sports organizations are more like single entities with multiple divisions -- this is the position taken by the owners, because it would shield them from litigation -- we would expect the rich NBA teams to try to use the negotiations to ensure that the poor teams stay in business. So let's see what happens.
The second basketball point is that a few years ago, when he was being derided for refusing to listen to coaches, Stephon Marbury opined that basketball fans did not want to watch disciplined games, what they wanted was to watch fantastic plays. This theory is now being tested as makeshift groups of NBA stars stage barnstorming events.
If Marbury is right, then the barnstorming games will be a huge success and no one will care if the NBA season occurs. Of course, in that case the players and their agents would need to do all the logistics and take all the financial risks. One of the advantages of being a professional player in a league is that someone else makes the arrangements and takes the financial risks: Economically, players surrender some freedom of employment in exchange for salary guarantees. The likelihood is that NBA players will find that some people will pay occasionally to watch exhibitions of fantastic plays, but to get large numbers to pay (or watch on television) on a regular basis, structured competition is necessary.
Even if the barnstorming games are a hit, they will channel the proceeds to stars. In a Marbury-like NBA, stars would be paid even more than they are now, while average players, being fungible, would earn far less.
Bear in mind that when critics say there should be free-market bidding for NCAA Division I football and men's basketball players, what they propose would lead to a Marbury-style winner-take-all. College stars (the ones who eventually will get rich anyway) would enjoy their riches sooner, while most players would get nothing -- no pay, no scholarship. Last year, if there were free-market bidding in college sports, Cam Newton surely would have to be worth $5 million to Auburn. But most of Auburn's players would have been worth little or nothing in free-market terms. They would have received no pay and no scholarship. Proposals for free-market bidding in collegiate sports never take this into account: They assume there will be bundles of money for the best players, and the money will come from the sky. In practice, it would come from average players. Proposals to pay college stars a market-determined wage are in effect proposals to cut back dramatically on athletic scholarships, which in football and men's basketball disproportionately would harm African-Americans.
Blueprint for Beating Brady: Bill Belichick was on the staff when Bill Parcells' Giants faced the quick-strike, high-scoring Buffalo Bills in Super Bowl XXV. Parcells put together a short-offense game plan intended to control the clock, keeping the Buffalo offense standing on the sideline, then making Jim Kelly press when he did come in. This was the game plan Pittsburgh used to defeat Belichick and Tom Brady on Sunday. Surely the football gods chortled.
Though Brady entered the contest 6-1 versus the Steelers, many factors favored the home team. Pittsburgh had been allowing a league-low 10 points per game at home. The Steelers have the league's best pass defense statistically, New England has the league's worst, hampered by a number of recent blown draft picks. Belichick has become a convert to the hurry-up, five-wide offense in part because he knows that with their weak defense, the Flying Elvii must score a lot of points to win. The weak New England defense was inviting to a ball-control strategy by the hosts. Ultimately Pittsburgh held the ball for 39:22, the kind of stat that almost always equals victory -- unless the opponent is the University of Houston.
This being 2011 A.D., "ball control" means a lot of short passes. Counting sacks and scrambles, Pittsburgh coaches called 57 passes and 21 rushes. Home team leading 23-10, facing third-and-3 late in the fourth quarter, surely the mighty Pittsburgh Steelers went power rush! Shotgun spread, pass. It is a barometer of the pass-wacky nature of contemporary football that even the Steelers have a pass-first philosophy. Counting sacks and scrambles, 62 percent of Pittsburgh play calls this season have been passes, while Ben Roethlisberger is on a pace to break the team's single-season passing yards mark.
When New England had possession, Pittsburgh used a choked-up tight defense. Many defensive coordinators have responded to Brady's pinpoint throws by backing their secondaries off; but New England likes to operate against a backed-off zone. Sunday, Pittsburgh often had eight and sometimes nine defenders up on the line of scrimmage -- and almost always jammed the New England wide receivers. That knocked off the timing upon which Brady relies.
Pittsburgh leading 10-0, New England faced third-and-15. In this long-yardage situation, Brady would expect a backed-off secondary. Instead nine defenders were on the line. All Patriots wideouts were jammed. Pre-snap, it looked as if Pittsburgh would big blitz. Instead only four rushers came, and both pairs ran twists. The result was linebacker LaMarr Woodley unblocked for a sack. In Dick LeBeau choreography, the desired outcome is one rusher coming through unblocked. New England would end up with five sacks on Roethlisberger, versus Pittsburgh with three on Brady. But the herky-jerky Pittsburgh attack doesn't seem to mind sacks, which the Paul Bunyan-like Roethlisberger barely seems to notice. The New England attack relies on precision, and pretty-boy Brady gets flustered when he's hit.
Here's how rattled the Steelers had Belichick -- trailing 17-10 in the third quarter, New England punted on fourth-and-inches. Sure, the ball was on the New England 30. But the odds strongly say to go for it in this situation, and normally, Belichick would, if only to confound his critics. In came the punter. The Flying Elvii ended the day with just 213 yards of offense and 10 offensive points. With Brady's career winding down, if New England falters in 2011, Belichick's squirreling away draft choices will become much-discussed. Last spring, Belichick banked three extra high selections for 2012, including an extra No. 1. Boston sports nuts may end up wishing those selections had been spent on a last title push while Brady was still capable.
Since We Know He's Good, He Does Not Belong in the NBA Draft: Players from John Calipari's first two seasons at Kentucky have now gone first, fifth, eighth, 14th, 18th and 29th in the NBA draft. So how come all these guys didn't win an NCAA championship? The Kentucky Wildcats might as well make it official, leave the NCAA and join the AAU, where they can showcase talent rather than perform as a team.
NBA clubs for years have drafted for potential rather than productivity: In June's draft, this bias seemed to go completely haywire. Jan Vesely, the sixth choice, is a hyped player who averaged just nine points and three rebounds per game in the Euroleague. Bismack Biyombo, the seventh choice, is a hyped teenager who averaged six points and two rebounds playing in a Spanish league. Meanwhile JaJuan Johnson, a 6-10 player who averaged 21 points and nine rebounds in the Big Ten, wasn't drafted until the end of the first round. Jordan Williams, a 6-9 player who averaged 17 points and 12 rebounds against elite competition in the ACC, lasted until the second round. And 6-8 Matt Howard, who led Butler to consecutive NCAA title games, wasn't drafted.
Here are Chad Ford's draft grades. He gave out 22 A's or B's and nothing below a C. That is, 73 percent of NBA drafts were above average while no one was below average.
Stop Me Before I Blitz Again! Game tied at 27 with 48 seconds in regulation, the host Ravens faced second-and-7 on the Arizona 42. That cannot be a seven-man Cardinals blitz! Thirty-six-yard gain, Joe Flacco kneels once and the winning field goal is launched.
Blown Coverage Watch: Nearly halfway into the regular season, the blown-coverages problem has declined as certain forecasters said it would. But the problem has not disappeared.
Early in the Detroit at Denver game, Titus Young of the Lions ran a go. Pro Bowl cornerback Champ Bailey simply watched him roar past. Not one, not two, but three defensive backs on the play side covered Detroit tight end Tony Scheffler short. No one at all covered Young as he raced to the end zone and caught an uncontested 41-yard touchdown pass.
In the Washington-Buffalo game, the Bills went empty with tailback C.J. Spiller split wide. This confused the Skins' coverage, though Buffalo has been splitting tailbacks wide all year. Spiller was open deep and drew a desperation 34-yard pass interference penalty. Bills leading 10-3, ball on their 31 with 34 ticks showing before the intermission, again Buffalo went empty, this time with tailback Fred Jackson split wide. Again the Skins looked confused. Jackson drew only linebacker coverage, despite Washington having a dime on the field, and his 46-yard reception set up a field goal as time expired. Enforcement of rules against helmet-to-helmet hit is not causing blown coverages!
This Week's Dolphins Meltdown: The winless South Florida Dolphins led 14-3 at Jersey/A. The Giants were playing low-IQ football, committing two dumb personal foul penalties with Miami in the red zone. Miami was playing sweet. Leading 7-3 in the second quarter, facing fourth-and-goal on the G-Persons' 1, Dolphins coach-for-a-few-more-weeks Tony Sparano went for it -- perfectly executed naked bootleg, touchdown. On the next Miami possession, leading 14-3, Davone Bess was open deep for what might have been a long touchdown reception; emerging Jersey/A star corner Corey Webster barely tipped the ball away. Miami seemed about to take over.
Then Sparano apparently got word from the press box that Andrew Luck and Landry Jones will be available in next spring's draft. Again the Dolphins collapsed on cue. Leading 14-3 with Jersey/A facing third-and-8 and pinned on its 18-yard line with 2:38 before intermission, Miami ran a safety blitz. The Giants converted the first down as Eli Manning threw to the place the safety vacated, worked down the field and scored a touchdown with seven seconds showing. Forging ahead 20-17, Jersey/A sacked Matt Moore four times in the final five minutes, including two sacks when Miami went "max protect." Kickoff temperature 45 degrees, Giants offensive coordinator Kevin Gilbride wore a heavy parka with a ski cap.
Adventures in Officiating: With Seattle reaching first-and-goal on the Cincinnati 1-yard line with seconds remaining in the first half, Cincinnati players would not get up off the Blue Men Group runner, and also batted the ball so it rolled away, preventing Seattle from lining up to spike and get one more down. Defenders should have been penalized, creating the final down. This might have altered the course of the contest.
As Tom Brady fumbled in the closing seconds at Pittsburgh, Troy Polamalu batted the ball out of the Steelers' end zone, causing a safety. Polamalu should have drawn a "batman" violation, though this would have been very unlikely to alter the result. The play was reviewed but only to confirm the safety; in most cases, lack of a flag thrown cannot be reviewed. After the safety, Bill Belichick ordered a drop-kick free-kick onside kick, which you don't exactly see every day.
Two Cheers for the NCAA TMQ has long contended that players in Division I football and men's basketball the only collegiate sports that don't lose money should receive a stipend in addition to direct college costs. Last week the NCAA voted to allow a $2,000 per season athletic stipend, though it's up to the colleges whether they wish to offer same. Collin Carroll, a current college football player and promising future sportswriter, assesses the NCAA decision here. The NCAA also voted to allow multiyear scholarships, again leaving it up to colleges whether they will do so.
The latter is deceptively important. For decades, athletic scholarships have required year-to-year renewal. On a practical basis, that means a coach can tell a football player: "If you waste time studying when you should be working out, I will yank your scholarship." Athletes who know they must convince the coach to renew their scholarships each year naturally place their first emphasis on their sport, and get to their textbooks if there's spare time. The year-to-year scholarship leaves coaches holding all the cards, including the ability to discard any college athlete who has a bad season.
Now the NCAA says member schools will be allowed to offer multiyear scholarships. Probably the NCAA made this decision because the Justice Department was intimating there could be legal action against the single-year rule, as a restraint of trade. Initially, multiyear scholarships are likely to go only to prospects involved in recruiting wars -- i.e. "Come here and we will guarantee all the years of your scholarship." Average prospects may not be offered this better deal. But at least multiyear scholarships now will be permitted. Will some leader institution, such as Notre Dame or Stanford, set a good example by offering multiyear scholarships to all football and basketball athletes? The multiyear scholarship shifts some of the cards to students, allowing a student-athlete to say the now-unthinkable words, "Coach, I need to skip practice to write an essay."
Finally the NCAA clarified that colleges may grant extra scholarship aid to athletes who would have exhausted their eligibility, but not yet completed their degrees. This would alter the awful dynamic of colleges using up and throwing away football and men's basketball athletes, predominantly African-American, who have played hard and generated money for the school but need another semester to finish enough credits for a diploma. How many colleges will do the right thing and begin to offer degree-completion aid to athletes no longer eligible to play?
Concussion Watch: Chris Gentry of Chapel Hill, N.C., writes, "I work in the field of EMS and have had several concussed patients over the years from football. In the past few years I have seen a marked improvement in the assessment for and then treatment of concussions. Health care providers are definitely being made more aware of concussions -- the message is getting through. The heart of the improvement has been ensuring that athletic trainers and coaches know the signs and symptoms of concussion and when to make players seek medical help. This is the Centers for Disease Control trying to do its part with an excellent tutorial. Also North Carolina now has a law that an EMS unit must be on scene at every JV and varsity football game, so there is always someone there who has been trained in assessing concussions."
This weekend players for Indianapolis and USC were penalized for helmet-to-helmet shots in situations where, a few years ago, officials would have done nothing. That is a positive sign.
Oklahoma State star Justin Blackmon says he finds concussion testing "annoying." Trying to protect athletes from lifelong neurological harm -- how annoying!
Sportsmanship Watch: Mark Jalkanen of Dodgeville, Mich., submits this nice story about a high school team whose star missed his senior season with an injury. By prearrangement, the opponent allowed him to enter the game and score uncontested on the final play. Note that in chilly Upper Peninsula, Mich., the prep football season ended before Halloween.
Obscure College Score of the Week: California of Pennsylvania 28, Indiana of Pennsylvania 10 in the Tuesday Morning Quarterback Obscure College Game of the Year. Announced attendance in steady wet snow at historic George P. Miller Stadium in Indiana, Pa., was 856. California of Pennsylvania, being the Vulcans, showed no emotion in taking the Obscure College Game of the Year for the fifth time in six years. Located in California, Pa., California University of Pennsylvania asks students to begin making donations even before they graduate.
Bonus Obscure College Score: Monmouth of Illinois 69, Carroll of Wisconsin 14. While Case Keenum's stats were getting all the ink -- increasingly, getting ink does not involve any ink -- Alex Tanney of the Monmouth Fighting Scots became the all-time NCAA leader with 150 career touchdown passes. Surely you knew who held the previous NCAA all-time career touchdown passes record! Needless to say, it was shared, at 148 touchdown passes, by Justin Peery of Westminster and Jimmy Terwilliger of East Stroudsburg. With Keenum at 139 career touchdown passes and Taney at 150, who will finish the season as the NCAA all-time leader? Monmouth just made the Division III postseason, which can mean up to four more games.
Located in Monmouth, Ill., Monmouth College considers journalism and media to be different majors.
Double Bonus Obscure Score: Wisconsin Lutheran 35, Concordia of Wisconsin 28 in a contest dubbed the Lutheran Bowl. During the Middle Ages, this game would have been conducted in a torture chamber.
Next Week: Rocky the dog joins the Rachael Ray cast.
In addition to writing Tuesday Morning Quarterback for Page 2, Gregg Easterbrook is the author of "Sonic Boom" and six other books. He writes a politics column for Reuters, and is a contributing editor for The New Republic, The Atlantic Monthly and The Washington Monthly. His website can be found here, and you can follow TMQ on Twitter.