Commentary
Short yardage requires more creativity
The NFL has been taken over by the shotgun spread, the empty backfield, the no-huddle and the trips formation. Gonzo passing tactics are ubiquitous, with "Spread 'Em Out" seemingly the league's motto for 2011. But NFL teams are forgetting that sometimes you need to be able to run up the middle for a yard.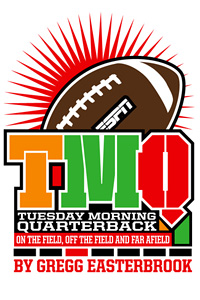 Reaching second-and-goal on the Pittsburgh 1, Baltimore ran up the middle on consecutive downs, failed both times and settled for a field goal. The Ravens would go on to score the winning touchdown just ere the clock struck midnight, but had they not, this sequence would have been seen as determining the outcome.
Defending champion Green Bay, with its ultra-efficient offense, led 45-38 at the two-minute warning, San Diego out of timeouts, the Packers facing third-and-2. A first down concludes the contest. Green Bay ran up the middle and was stuffed, punted, and a beads-of-sweat ending was in store for Packers faithful.
New Orleans led 24-16, facing third-and-1 on the City of Tampa 17 with 1:27 remaining, the Bucs out of timeouts. A rush for a yard here, and the rest is kneel-downs. Stuffed. The Bills faced fourth-and-inches on the Jets' 16 at the start of the fourth quarter at home, trailing 20-3 but this season specializing in fourth-quarter comebacks. Run stuffed: Fans might as well have headed for the exits.
And the St. Louis Rams! Game tied, Les Mouflons faced third-and-1 on the Arizona 33 with 1:54 remaining. Run stuffed. Now it's fourth-and-1 with 1:48 remaining and Arizona just used its final timeout. Rams coach-for-a-few-more-weeks Steve Spagnuolo made the right decision by going for it -- a long field goal is a 50/50 proposition, while gaining 1 yard with power back Steven Jackson would allow St. Louis to drill the clock and then attempt a closer kick. But the fourth-and-1 run too was stuffed, and St. Louis went on to lose in overtime. Just to prove it was no fluke, the Rams were stuffed on a previous third-and-1 rush, as well.
What do all the plays cited above have in common? The teams that failed on short-yardage rushes all simply lined up, usually in a power set, and ran straight ahead. No misdirection. Nothing to distract the defense. They did exactly what defenses expected.
Offensive coordinators have been studying film 'til their eyes get watery to come up with complex new passing sets and route combinations. But they're not designing plays for third-and-1, rather, simply running straight ahead. This is a big mistake. For example, the sole weakness of the fantastic Packers offense is short-yardage downs. The Pack struggled on short yardage against San Diego, seeming to use plays that were drawn up for other things, as if third-and-2 is too minor to plan for.
Tuesday Morning Quarterback's immutable law of short-yardage holds: Do a Little Dance If You Want to Gain That Yard.
Misdirection is the key to short-yardage runs. When it's third-and-1 or fourth-and-inches, the defense is cranked to charge straight ahead. The offensive line may not be able to get "under their pads." So use some misdirection. Line up, then rock back, then shift and quick-snap. Send a man in motion, then rush in the opposite direction. Pull a guard one way then rush the opposite way. Spin motion is particularly good at distracting the defensive front. Creating an instant of indecision on the other side will throw the defenders off from simply charging straight ahead into your backfield.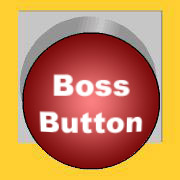 All the plays cited above involved no misdirection, and all failed to gain one single yard. Now the counterexample. Leading Cleveland 14-0, the Houston Texans faced third-and-1. They lined up in a power set with an extra tight end, and the extra tight end went in motion left. In today's football this almost always means the power run will go left. Instead undrafted Arian Foster ran right, behind a tremendous block by the undrafted Mike Brisiel. Nineteen-yard touchdown, and the Texans never looked back.
NFL offensive coordinators -- this week, put a moratorium on drawing up five-wide sets, and work on creative plays for short-yardage downs. Don't just run straight ahead. Do a Little Dance If You Want to Gain That Yard. Here's a soundtrack for the tactics needed.
In stat-a-rama news, the explosion of NFL passing and scoring continues to tail off statistically -- see more below. The grind-it-out Forty Niners are a surprising 7-1, and in the NFC West, that gets you a five-game lead. Will San Francisco win its division by Thanksgiving? A month ago, TMQ foresaw a Super Bowl pairing of Buffalo versus Detroit. I hope you are sitting down because right now the stars foretell a Super Bowl of San Francisco versus Cincinnati.
In college football news, many readers including Colleen McGamwell of Saugus, Mass., protested Alabama-LSU being promoted as The Game of the Century, since as she notes "only 11 percent of the century has passed." Colleen, they didn't say which century! Considering the 9-6 outcome, perhaps it was The Game of the 19th Century.
In tailgating news, break out the fino sherry. Help yourself to seared scallops and foie gras on toast points as we throw some silver hake with endives on the grill and present the compote of heirloom tomatoes. That's the tailgating menu for this coming Sunday as Harvard's Ryan Fitzpatrick faces Princeton's Jason Garrett in the Bills-at-Cowboys game.
Stat of the Week No. 1: With 24 touchdown passes and just three interceptions, Aaron Rodgers has a 129.1 passer rating. The next closest is Drew Brees, at 100.6.
Stat of the Week No. 2: Atlanta beat Indianapolis for the first time since 1998.
Stat of the Week No. 3: As an NFL head coach, Mike Shanahan is 54-18 with John Elway as his quarterback and 108-96 with anyone else.
Stat of the Week No. 4: Arian Foster is now the Texans' all-time leader for rushing touchdowns -- after just 29 starts with Houston.
Stat of the Week No. 5: The Browns have been outscored 58-6 in the first quarter.
Stat of the Week No. 6: California's Forty Niners are 4-0 in the Eastern time zone.
Stat of the Week No. 7: In their last five meetings with the Jets, the Bills have allowed 1,242 yards rushing, an average of 248 rushing yards allowed.
Stat of the Week No. 8: Against Oklahoma, Texas A&M gained 527 yards on offense, and lost. Against Louisville, West Virginia gained 533 yards, scored 35 points, and lost. Against Oklahoma State, Kansas State gained 507 yards, scored 45 points, and lost. Against Northern Illinois, the University of Toledo gained 589 yards, scored 60 points, and lost.
Stat of the Week No. 9: (Stat that will never be topped.) In its four losses this season, Texas A&M has averaged 532 yards of offense.
Stat of the Week No. 10: The defending champions Packers have won 14 straight, and next host the 2-6 Vikings.
Cheerleader of the Week: Reader Aaron Chin of Davis, Calif., nominates Rachel of the Forty Niners, who according to her team bio has a degree in chemical engineering from the Massachusetts Institute of Technology and works as a battery engineer. According to her team bio, her goal is to "use my engineering background to help solve the world's energy crisis." Was Rachel also a cheerleader at MIT? Here is an MIT cheer:
Our hands are high,
Our feet are low.
Avogadro's Number is 6.02214129(27)×1023 mol-1
Now go team go!
Sweet Pair of Plays: Winless Miami faced first-and-goal at the Kansas City 3. The Dolphins lined up with two tight ends right. At the snap, the offensive line zone-blocked to the left, making the play seem to defenders a power rush left. The first of two tight ends on the right, Anthony Fasano, delayed and then ran into the end zone uncovered while the second tight end on that side blocked Fasano's man. Play-fake and touchdown.
Miami leading 7-3, the Dolphins had first-and-10 on the Kansas City 35. Miami quarterback Matt Moore was supposed to play-fake a handoff left, then bootleg right. But there was no running back on his left, so Moore did an air play-fake before bootlegging right. Fasano, lined up on the right side, hesitated as if to block, and was forgotten by the defense. He then ran a deep seam left, a linebacker chasing far behind. The Dolphins' own busted play resulted in a touchdown, and soon Indianapolis would be the league's sole winless franchise.
Sour Play of the Week: Hosting then-winless Miami, division-leading Kansas City trailed 14-3 in the third quarter and faced fourth-and-11 on the Dolphins' 34. The Chiefs lined up in field goal formation. The call was a direct snap to the place-kicker, who would pooch punt. Instead the ball was snapped to holder Dustin Colquitt, who stood up, looked around as if confused, and lost 5 yards. Taking possession at its 39, Miami went the other way for a touchdown and a commanding 21-3 road lead.
The botched snap was not what was sour about this play. Trailing 14-3 in the second half, why was Kansas City planning to punt from the opposition 34? Especially since the odds were the punt would roll into the end zone for a touchback. Try a field goal, go for the first down -- don't punt from the other team's 34!
Sweet 'N' Sour Play of the Week: Hosting City of Tampa, New Orleans showed a lot of big blitz, causing Josh Freeman frantically to audible. Whenever Freeman audibled in reaction to a pre-snap blitz look, the Saints checked out of their blitzes and dropped into coverage. This tactic worked most of the day, which was sweet for New Orleans and sour for the Bucs, who took a long time to catch on -- not adjusting until the fourth quarter, when they scored 10 of their 16 points.
The New Orleans offensive line, which was shaggy in the Saints' loss to hapless St. Louis, was stout against the better Buccaneers. New Orleans leading 7-3 in the second quarter, the Saints lined up two wide receivers right in a stack. At the snap, both ran drag patterns to the left, taking the Tampa safeties with them, then Darren Sproles snuck into the right flat and caught a short screen for a 21-yard touchdown. Saints offensive linemen Jahri Evans and Brian de la Puente -- the former out of Division II Bloomsburg, the latter undrafted and waived by five NFL teams -- made perfect downfield blocks.
Disclaimer of the Week: Derek Knowlton of Layton, Utah, writes, "I was on a plane recently and noticed an advertisement for free 30-day medical insurance for travelers to Panama. The country is offering this as a way to entice tourism. The fine print indicates the insurance doesn't cover injuries as a result of 'foreign enemy invasion (being the war declared or not) or of civil war, revolution, rebellion, insurrection or other incidents or offenses against the country's internal security.' But welcome to Panama!"
Kurt North of Fort Collins, Colo., writes, "I was drinking a free sample of the protein-booster Muscle Milk the other day. This disclaimer appears on their packaging: 'Contains No Milk.' Luckily I balance that out, as I contain no muscle."
In the Midnight Hour She Cried for More! More! More! Warm-up Songs: TMQ offered some suggested songs for high school sports warm-ups. Kathy McCullough, the director of bands at Cathedral High School in Indianapolis, offers a few more that she likes: "Dynamite" -- Taio Cruz; "Paranoid" -- Kanye West; "I Can't Turn You Loose" -- Chambers Brothers; "Last Night" -- the Blues Brothers; "California Gurls" -- Katy Perry; "Treat Her Right" -- Roy Head.
Best 92-Yard Drive: Trailing host Pittsburgh 20-16, Baltimore had third-and-10 on the Steelers' 26 with 14 seconds remaining, holding a timeout. The Ravens sent three receivers up the field; Pittsburgh had six defenders to cover them. Yet Torrey Smith, Baltimore's fastest player, was single-covered on a simple "go" to the end zone, touchdown and Baltimore wins. The vaunted Steelers defense could not stop a 92-yard two-minute-warning drive at home. Troy Polamalu has been a great player over the years, but he's a safety, and try to find him in the picture on Smith's touchdown. Baltimore receivers are going to the end zone on both sides of the field with the clock almost at all-naughts, and Polamalu stayed short as if he expected a run.
The Ravens have now defeated the Steelers twice in the same season, which gets the monkey off their backs as a franchise. Will the result be a major postseason run by Baltimore? As for Pittsburgh, it is last in the league in turnover differential at minus-11, 28th in sacks allowed -- and 6-3.
Batman's Enemies Have Trouble Attacking Him Because It's Hard to Figure Out What City He Lives In: "The Dark Knight" -- TMQ's nominee for the worst motion picture ever made -- used Chicago for its location shots of Gotham City. The 2012 sequel, "The Dark Knight Rises" -- I am guessing Warner Brothers won't invite me to a preview -- uses Pittsburgh and New York to stand in for Gotham. Two American cities couldn't be more different physically than pancake-flat Manhattan and hilly Pittsburgh. But hey, it's a movie.
Though superheroes and sci-fi dominate the box office, the television landscape is nearly barren for both. The planned "Wonder Woman" remake show was canceled before the pilot even aired. "Terra Nova" is a teen melodrama plus fake dinosaurs. The big-bucks, excruciatingly awful "V" sci-fi remake series won't be returning: It was canceled last spring just after its cliffhanger aired. Now we'll never get to see the space-alien lizard queen rip off her latex mask and reveal her hideous true form. Now we'll never find out what the aliens' sinister plan was. For that matter, now the writers will never find out.
"Fringe" continues to hang in as television's standard-bearer for sci-fi. The first season of "Fringe" was filmed in New York, though the setting was supposed to be Boston. Now the show is filmed in Vancouver, British Columbia, though the action has shifted to New York. So New York is Boston and Vancouver is New York, while Pittsburgh, Chicago and New York all are Gotham City. Here's a crazy thought: Why can't producers simply use Boston to represent Boston?
A small amusement of "Fringe" is keeping track of its inconsistencies. In the first season, an eccentric scientist had a weekend house on Cape Cod. By the second season, the same house was shown on a map to be in the Catskills. In Season 2, the protagonist left her Boston apartment; when she returned a few weeks later, the apartment was in Manhattan. But identical inside! In the current season, when the protagonist walks out the door of her Manhattan apartment, moments later she is at the laboratory of the eccentric scientist, who works at Harvard University. In the show, Harvard is in Manhattan. Exterior scenes of the Harvard lab building were shot at Yale.
"Fringe" has evolved from ominous to silly, but it has held an audience to a fourth season, which is impressive. This seems proof of a notion Hollywood strenuously resists: Writing, not special effects, is the key to success in sci-fi. And "Fringe" is a four-season major-network TV show revolving around a female protagonist with absolutely zero sex appeal. That's a landmark for something or other.
Super Bowl Rematch: Trailing, Jersey/A reached the New England 10-yard line with three minutes remaining. Your columnist said aloud with witnesses, "In this situation at the end of the Super Bowl, the Patriots ran a big blitz and Eli Manning threw a stutter-go left against man coverage for the touchdown." Yea, verily, the Patriots ran a six-man blitz and Manning threw a stutter-go left against man coverage for the touchdown. The only difference was Mario Manningham instead of Plaxico Burress as the receiver. Verily, history repeats.
The rematch resembled the Super Bowl in other ways. New England entered with a reputation for a high-scoring, unstoppable offense, and was held below its average, in this case held to 20 points against a pregame average of 29 points. As in the Super Bowl, the Giants generated pressure on Tom Brady with a conventional four-man rush while dropping everyone else into coverage. As in the Super Bowl, putting hits on the normally clean-jersey Brady distressed him. And as in the Super Bowl, Manning had to stage an improbable last-minute drive the seal the win, in this case moving the Giants 80 yards in the game's final 1:26.
Bill Belichick seems off his game -- is he feeling all right? On the first Flying Elvii possession, Belichick ordered a punt on fourth-and-inches. The Gillette Stadium crowd was off its game, too, booing loudly in the third quarter when a New England drive went three-and-out. Sure you've won the Super Bowl thrice in the last decade. But what have you done for us lately! The Patriots had scored 30-plus points in a sparkling 13 consecutive games, and now have been held to 20, 17 and 20 in their last three outings. New England's rhythm-based short passing offense really seems to miss having a deep threat. Brady looked for Chad Ochocinco deep several times. He wasn't open, and at age 33, may no longer have a fifth gear. All those banked 2012 draft choices Belichick did not use -- perhaps he should have expended them on a speed receiver and a pass-rusher.
As for the Giants, fortune favors the bold! Trailing 20-17, they faced third-and-goal on the New England 1 with 19 seconds remaining, holding no timeouts. There was a good case for taking the field goal and advancing to overtime, since a failed third-down snap might leave the clock moving and not enough seconds to run in the kicking team.
But coaches tend to feel that on the road, one should gamble to win rather than accept overtime, since the home team is likely to win in overtime. (I don't know if that's true statistically, only that coaches tend to assume this.) Giants coaches ordered a roll-out play-fake on third-and-goal from a power set with three tight ends. Two tight ends went for the end zone, one short and one deep; the deep one was open. Then just like in the Super Bowl, Brady needed to travel the length of the field in the closing seconds, and could not.
The Giants-Patriots Super Bowl was just four years ago -- and on Sunday, only 12 of the 44 starting players were the same. "Careers" in the NFL average less than three seasons.
Groupon Issues Coupons for Its Own IPO: Groupon just had a successful IPO, raising $805 million. Eleven months ago, the same company turned down a $6 billion purchase by Google. Had Groupon accepted the Google proposal, its early investors and founding management would have $6 billion; instead, following the IPO they are holding a much smaller sum. True, they also still hold equity, and could wind up ahead in the long run. Or they may end up way behind: Your columnist noted 11 months ago that Groupon someday may wish it had accepted the Google offer. At any rate, rather than getting $6 billion in 2011, Groupon insiders got $805 million. Groupon issued discount coupons for itself, offering 87 percent off!
Wacky Food of the Week: Readers including Jade Kweiper of San Francisco are noting that the new Denny's Mac 'N' Cheese Big Daddy Patty Melt has a stunning 1,960 calories and 99 grams of fat. That's close to the recommended daily calorie intake for a woman and above the recommended daily fat intake for anyone. It's more than the calories and fat in two Double Quarter Pounders with cheese.
Colts Solidify Lead in Andrew Luck Sweepstakes: Falcons leading hapless Indianapolis 14-0 at Indy, Atlanta faced third-and-3 on its 20. The call was a simple quick slant -- every team's favorite play when needing 5 yards -- to Julio Jones. He outran the corner, then turned undrafted rookie safety Joe Lefeged inside-out with a move, then legged it 80 yards to the end zone. Suddenly the Jones megatrade looks good, while the Colts drop to 0-9.
Indianapolis came into the season with a chance to become the first NFL team ever to reach the playoffs 10 consecutive years. Now, with nine defeats, the Colts in early November are all but mathematically eliminated. Last season Seattle reached the playoffs with nine defeats, but this seems extremely unlikely in 2011 in the strong AFC.
Another Argument for a Flat Tax: This phrase appears in Maryland state tax instructions: "Credit for Aquaculture Oyster Floats. A credit is allowed for 100 percent of the amounts paid during the tax year for the purchase of a new aquaculture oyster float. The float must be designed to grow oysters at or under an individual homeowner's pier." Federal and state tax codes are full of such special-interest handouts, often enacted as riders to what seem like routine bills.
'Tis Better to Have Rushed and Lost on Monday Night Football Than Never to Have Rushed at All: The Eagles came into their Monday night contest with the league's No. 1 rushing offense and with, by Ron Jaworski's count, Michael Vick already having absorbed 90 hard hits -- a disturbing 13 per game. So they ran to take the pressure off Vick, right? Counting sacks and scrambles, Philadelphia Heat coaches called 20 rushes and 43 passes. On the Chicago sideline, Mike "What The!" Martz called 33 passes and 33 rushes. Those are the only stats you need to know about the game.
Leading 24-20, Philadelphia took possession at the end of the third quarter. The stadium was rocking with noise -- great moment to run the ball and seize control of the tempo. Instead, short pass, incompletion, incompletion, punt boomed directly to Devin Hester: Bears' drive starts at midfield and Chicago gets a quick touchdown. The Eagles' defense joined the Steelers' and Patriots' as defenses of hyped clubs that this week failed to hold fourth-quarter leads at home. But the Philadelphia offense didn't help its defense much.
Down 27-24 with 9:28 remaining, Philadelphia tried a fake punt on fourth-and-6 from the Chicago 42. TMQ would bet dollars to doughnuts, as is said in Canada -- where doughnuts are more valuable than dollars -- the call did not come from the sideline but rather was an "automatic." That means if the punter sees a gunner uncovered, which is how the Bears lined up, then automatically the play becomes a fake and the punter throws. The uncovered gunner was open for a long gain. Punter Chas Henry was a high school quarterback. Henry's pass hit the ground 5 yards short of the receiver. Ay caramba.
Is the Philadelphia Heat experiment already finished at 3-5? Not in the NFC, where last season a losing team made the playoffs. But Vick's boys need to stop talking and start walking.
As for the Bears, they game-planned to dare Vick to throw deep. Often pre-snap, the Bears showed a conventional Cover 2, meaning two safeties deep, each playing half the field. Once Vick began his cadence, one safety moved to the center and the other came forward to double-team the short crossing routes Vick prefers. That left the Bears in Cover 1, only one deep defender. Peyton Manning, Tom Brady, Drew Brees -- they nod off to sleep dreaming of throwing against Cover 1. Vick didn't react by going deep.
With Chicago taking a 30-24 lead, the Eagles got possession with four minutes remaining, poised for a memorable game-winning drive in front of the home faithful. But Vick seemed so uncertain about his reads, and by that point had absorbed maybe 99 hard hits, that Eagles coaches kept extra blockers back. At the two-minute warning, Philadelphia facing third-and-10, seven blockers protected Vick against five rushers. That meant Chicago had six to cover three, and no one was open. The incompletion set up the fourth-down play on which Jeremy Maclin fell down.
The Bears are playing much better than at season's start, and look OK in the standings at 5-3. This year both NFL wild-card teams could come from the NFL North.
Concussion Watch: This new study led by Adam Bartsch of the Cleveland Clinic, one of the nation's leading hospitals, finds that in routine impacts, old "leatherhead" football helmets often offer just as much protection as the latest state-of-the-art models. Coverage of the study has been somewhat off-base, suggesting what it means is that today's helmets are no better than helmets of the 1920s. But Bartsch did not test the old helmets for maximum-intensity hits where, presumably, today's cushioned polycarbonate models provide most protection. He tested contemporary helmets versus leather models for the types of routine, unspectacular hits that increasingly are thought to cause cumulative neurological damage.
The main point of the study is that discussion of football helmets tends to focus on their performance during extreme conditions of very violent hits, when routine hits may be as significant for most players in health terms, and must be better understood. The NOCSAE test for helmet certification considers extreme-case impacts; Bartsch finds that a broader range of impacts should be taken into account. Also, the Cleveland Clinic study finds that youth football helmets should not necessarily be smaller-sized adult helmets; rather, they should be headgear designed specifically for the young.
Your columnist is known to hold a low opinion of NOCSAE. The Cleveland Clinic's study is the second major helmet study this year, after the Virginia Tech study, undertaken by researchers who have nothing to do with NOCSAE. This seems yet another indicator that NOCSAE, which is funded by sports equipment makers and whose ratings are used by the NFL, is asleep at the switch.
The January edition of Annals of Biomedical Engineering will be a special issue on concussions, guest-edited by Stefan Duma and Joel Stitzel of Virginia Tech. The content is already online. Here are the articles that jumped out at me: this one showing the accumulation of moderate neurological damage from sports contact can do long-term harm; this one showing that mouthguards protect the teeth and jaw but do not reduce concussion risk, which is bad news for everyone who was rooting for better mouthguards as a low-cost quick fix; and this one suggesting minor football contact does not cause neurological harm. The last is important because if routine blocking and tackling drills were harmful to the brain, then football should not be played.
On the question of stricter enforcement of rules regarding helmet-to-helmet hits and unnecessary roughness, some current and recently retired players have resisted the idea: "Football is supposed to be brutal," etc.
Note this item: The Steelers' Ryan Clark not only did not protest a fine for a harsh hit, rather, he praised the NFL for "setting high standards for fair play" and for "keeping players healthy, safe. That's something we as players wanted implemented." Early in Sunday night's Baltimore at Pittsburgh game, Clark was flagged for unnecessary roughness for hitting a defenseless receiver: Habits die hard. Later in the same contest, he delivered a violent but clean hit in a similar situation.
For NFL players to accept that strict enforcement of the unnecessary roughness rule is "setting high standards" is an important development. This is the sort of thinking that needs to take hold throughout the sport. Strict enforcement of safety rules won't diminish the game. Football will be just as exciting, but fewer players will be harmed -- especially at the high school and college levels, where most football is played. High standards for protection are a good thing, and setting high standards should be a football imperative.
Coming Soon on Fox News, "Dancing with the Candidates": If you have missed any of the 10 Republican presidential debates so far, I hope you are pumped for the 13 yet to come. Then the winner goes to the playoff round against Barack Obama.
Presidential debates are necessary, but does anyone believe the current multi-candidate multi-event food-fight format generates anything other than sound bites? No enlightenment is emanating from the debates, not even for supporters of the candidates. They're much more like minor league sporting events than Kennedy-Nixon.
Beyond the silliness of multiple candidates trying to cut each other off, there's the larger notion that debating success is a proxy for the skills needed to perform in the White House. Debates give voters some indication of a candidate's ability to remain poised under stress. But that's all debates show -- otherwise they are about deflecting questions, using weasel wording and generating applause lines. The sorts of touches that cause candidates to be seen as "winning" political debates have little to do with governing.
I am not suggesting a return to the Lincoln-Douglas format -- a series of seven debates with each candidate speaking for a total of 90 minutes uninterrupted. But there must be a compromise between Lincoln-Douglas and the game-show format of modern cable-carried political debates. The first step is to realize they identify debaters, not leaders.
Unhappy Hour in Hell's Sports Bar: At Unhappy Hour in Hell's sports bar, bowling-ball shots are just $1 each -- but you must swallow the bowling ball. Hell's sports bar has 28 flat-screen plasma TVs, but certain blackout restrictions may apply. Sunday, patrons did not see any of the fantastic Giants-Patriots, Chargers-Packers or Broncos-Raiders games. But every snap of St. Louis at Arizona was shown, including the strange third quarter in which St. Louis outscored Arizona 4-3 as the Cardinals surrendered two safeties. These clubs entered their meeting a combined 2-12. On the other hand, because both are in the NFC West, they knew the winner, at 2-6, would be tied for second in the division.
Just Explain This, Baby: Since trading at least first- and second-round draft choices for quarterback Carson Palmer, the Raiders have lost two consecutive games at home, with their quarterbacks throwing nine interceptions. Oakland already has traded away its first-, second-, third- and fourth-round choices in the 2012 draft, plus at least its second-round choice in 2013, mostly for quarterbacks Palmer (terrible so far), Terrelle Pryor (not playing) and Jason Campbell (hurt).
Wasteful Spending on Bodyguards Watch: TMQ has been pounding the table about government functionaries, even minor local officials, traveling with taxpayer-funded bodyguards not owing to any security threat but in order to feel more important; and about police escorts for celebrities, so they can ignore the traffic laws that restrict the taxpayers being taxed to fund the escorts.
Reader Will Gray of Nashville, Tenn., notes that a scandal has broken out over the Tennessee Highway Patrol providing escorts so the likes of Bruce Springsteen and Jay-Z can roar through stoplights and use highway shoulders while everyone else must halt and wait. Springsteen: Doesn't he sing about the mistreatment of the average man? Oh, I get it -- tricking you into thinking he cares about this is how Bruce makes his money.
Chris Forsberg of Seattle reports a counterexample: "I was on a recent flight from Seattle to Washington, D.C., and happened to sit in front of Washington state governor Chris Gregoire. She was traveling with a single adviser, and they were seated in the back of coach. It was refreshing compared to the first class, private jets and black SUVs many governors use at our expense. She was pleasant and respectful to all the people who stopped by to propose an idea or complain about government. I hadn't been impressed with her in the past, but am now."
Christmas Creep: This item folds its tent for 2011. Not long ago, Christmas creep occurred on any observations or decorations before Thanksgiving. Now, holding off on Christmas kitsch until Halloween ends is viewed as incredible restraint. And in this age of globalization, all bad ideas go global. Dan Earner of Takamatsu, Japan, reports, "In Takamatsu, on Nov. 4, I went shopping at the Aeon shopping mall and a full-on Christmas soundtrack was playing throughout the mall. It was 80 degrees outside, while the soundtrack played Winter Wonderland inside."
We give the last word on Christmas Creep 2011 to Justin Darrow of Sobieski, Wis., who reports, "Glendale, Wis., near Milwaukee, held a Turkey Trot Run on Sunday, Nov. 6. On the same day, Milwaukee held a Jingle Bell Run."
Jeremy Goldstein of Los Angeles adds of Chanukah creep: "I work for University Synagogue in Los Angeles, where our Hanukkah boutique is happening on Nov. 15, though the holiday does not begin until Dec. 20 this year. We put up our advertising banner for the sale on Oct. 26."
Buck-Buck-Brawckkkkkkk: Cleveland trailing 27-3 late in the third quarter, the Browns kicked a field goal. Who cares if it was fourth-and-10 on the Houston 33? The Browns came into the game 3-5 on the season and on a 17-39 streak. They had to get a touchdown on this possession, or everyone could just head home for blueberry-almond martinis. As the field goal boomed, TMQ wrote the words "game over" in his notebook.
Unified Field Theory of Creep: Mark Wegener of Wilmette, Ill., notes a Big Ten basketball player of the year was named several weeks before any games had been played. He adds, "I wonder why they don't have a 'Preseason Most Improved Player.'" Kevin McCormick of Chicago writes, "McDonald's new holiday drink, peppermint hot chocolate, went on sale here before Halloween."
Stat-a-Rama Update: Last week TMQ debunked the notion that NFL passing and scoring stats were out of control. Sports Illustrated declared, a few days later, "an explosion of points across the league." Apparently the Sports Illustrated curse applies to statistics as well as to players, since this week NFL teams averaged 44 points per game. (The number for both teams combined.) That's just not much different from recent years. In 2010, all regular-season games showed an average of 44 points. In 2009, all regular-season games averaged 43 points.
The magazine further proclaimed that NFL quarterbacks were engaged in an "assault on history" because several have passing yards on a pace to break Dan Marino's season record of 5,048. This has happened before, and history repeats! Three times Tom Brady has opened on a pace to break Marino's record, and always tailed off, as he is doing now. In 2002, Rich Gannon was on a pace to break Marino's record for much of the season, then tailed off. Passing yards may start high early in the season when the weather is good. As December snow begins to swirl, many teams turn toward the ground game, while the cold football bounces off receivers' hands. Note that Marino set the record in Miami.
TMQ Readers Know Too Much: Of the Lutheran Bowl between Wisconsin Lutheran and Concordia of Wisconsin, I wrote, "During the Middle Ages, this game would have been conducted in a torture chamber." Readers including Doris Sorenson of St. Paul, Minn., noted, "Martin Luther published his 95 Theses in 1517, and this event is generally thought to have ended the Middle Ages. So the torture chamber game would have been held during the Reformation." Maybe it's just as well there is no Zwingli College.
I said Newton's Second Law of Motion meant Matt Cassel's hand must already have been moving forward when he was hit in the San Diego at Kansas City game Oct. 31 -- hence the ruling should have been incompletion, not fumble. Walter Keeley of Albany, N.Y., rejoins, "A better application of Newton's laws of motion would have been to call on the First Law, which says in part that objects in motion stay in motion -- an idea we call inertia. Because the ball moved forward after the defender hit Cassel, it must mean that it was moving forward before the hit was made. The ball just continued to stay in motion. Inertia is the guiding principle here, not momentum conservation."
Chargers a Lot Better at Fantasy Football Than Real Football: Let's see, one team's quarterback has 24 touchdown passes versus three interceptions, the other team's quarterback has 11 touchdown passes versus 14 interceptions. Hmm -- who will win? In their zany stat-driven fashion, the Chargers made it a game against Green Bay, running up 460 yards on the defending champion Packers. But of course turnovers and bonehead plays assured San Diego of losing.
Leading 21-17 late in the second quarter, Green Bay faced third-and-11. San Diego rushed just two while Green Bay kept six back to block. This meant the Bolts had nine defenders available to cover four receivers -- and Greg Jennings got open, first down and touchdown on the possession. Twice in the game, Aaron Rodgers deliberately underthrew receivers for touchdowns: When the ball is deliberately underthrown, the receiver knows this but the defender does not. Rodgers looked like Joe Namath deliberately underthrowing George Sauer and Don Maynard.
The Green Bay offense is ultra-efficient but the Green Bay passing defense is ranked 31st, in part because the Packers take big leads, forcing opponents to abandon the run and go pass-wacky. Green Bay ahead 45-38, San Diego had the ball at midfield with 54 seconds remaining. The Bolts seemed to expect Green Bay defensive coordinator Dom Capers to rush three, as he usually does when protecting a late lead. Instead Capers called blitzes on all of San Diego's final snaps. Philip Rivers, surprised, threw three incompletions and a game-ending interception on San Diego's last five snaps. How could San Diego's Norv Turner have known Capers would call blitzes in this situation? Because that's exactly what he did on the final four Pittsburgh snaps in an almost identical situation in the Super Bowl. The Chargers have great stats, but act surprised when their opponent does what it just did on national television in the Super Bowl.
Declining Football IQ: San Francisco leading 3-0 in the second quarter, the host Redskins converted on third-and-8. Away from the action, Washington's Trent Williams shoved a Niner in the back, drawing a personal foul. Instead of first-and-10, Washington faced third-and-23, failed to convert, and punted. From the Buffalo to San Francisco games, the Redskins were outscored 39-3 over a span of seven quarters.
Leading 20-16, Pittsburgh faced third-and-5 on the Baltimore 29 with 2:37 remaining. The Steelers threw incomplete -- stopping the clock -- then drew a penalty on a field goal attempt, then punted. Baltimore took the ball the other way and scored the winning touchdown with 14 seconds showing. Had Pittsburgh simply rushed on third-and-5 and then attempted a field goal, the Ravens might have run out of time.
Mars or Bust: Last week, six volunteers emerged from 520 days spent inside confinement at a Russian science facility, as a simulation of conditions for astronauts who may someday travel to Mars. With current propulsion technology, a Mars round-trip would require about 520 days. The volunteers did not experience weightlessness or exposure to cosmic rays and solar storms -- major question marks about long-term space travel -- but were able to accept confinement in an area roughly the size of a house without evident psychological harm. As part of the simulation, info could come from outside the "ship" only after a 20-minute response lag, simulating long-range radio communication to Mars.
A manned mission to Mars may be possible on a technical basis, but would be ruinously expensive -- perhaps as much as a trillion dollars. I have an article "in press," as academics say, on that topic, and will link to said article soon.
In other space news, last week TMQ made sport of NASA's $18 billion planned new heavy-lift rocket being blandly named the Space Launch System. During the moon race, the United States had rockets with glorious names such as Atlas, Titan and Saturn V -- now we get Space Launch System. Reader Tom O'Neill of Saint Petersburg, Fla., notes that NASA's sales pitch to Congress claims, in the lower right corner of the first page, that the rocket offers more lifting power "than any past, present or future vehicle." O'Neill observes, "More power than any rocket that will ever be built in the future? Seems like a bargain at $18 billion in that case."
Football Curse Updates: The "Madden NFL" cover has long been a curse, but its impact on Peyton Hillis seems worse than usual. He's gone from hard-hitting blue-collar star to non-hitting locker room drama queen. Mary Cabot of the Cleveland Plain Dealer believes the Browns will give Hillis the old heave-ho when the season ends. All this commenced pretty much to the moment Hillis appeared on the "Madden" cover.
Readers including Claire Mitchell of San Francisco have written to note that the Crabtree Curse proclaimed by TMQ no longer afflicts the Forty Niners. The Crabtree Curse was that Mike Singletary finished 8-5 without Michael Crabtree and 10-17 with him. This year the Niners are rolling. Singletary was cursed because he drafted Crabtree. Harbaugh/West did not, and so the curse does not impact him.
The Football Gods Chortled: A few years back, the University of West Virginia was apoplectic when Rich Rodriquez walked out on his contract for more money in the Midwest. Now WVU itself is trying to walk out on its Big East contract for more money in the Midwest. "For they sow the wind, and shall reap the whirlwind," as the good book warns.
Obscure College Score of the Week: Dubuque 49, Coe 42. Dubuque won its first Iowa Intercollegiate Athletic Conference title since 1980 as wide receiver Mike Zweifel caught 10 passes. With 450 career receptions, Zweifel is the all-time NCAA receiving leader. Of course you knew that the previous all-time NCAA leader was Scott Pingel of Westminster of Missouri. Located in Dubuque, Iowa, the University of Dubuque is among many colleges that now serve as hosts to summer camp.
Bonus College Score: Concordia of Illinois 31, Concordia of Wisconsin 14. Considering 11 colleges in the United States have the word Concordia in their names, there should be an annual all-Concordia playoff bracket.
Next Week Christmas Creep 2012 begins.
In addition to writing Tuesday Morning Quarterback for Page 2, Gregg Easterbrook is the author of "Sonic Boom" and six other books. He writes a politics column for Reuters, and is a contributing editor for The New Republic, The Atlantic Monthly and The Washington Monthly. His website can be found here, and you can follow TMQ on Twitter.