Commentary
Tim Tebow, Broncos go back to school
Everybody be at the pep rally after school -- senior Tim Tebow is leading Denver Broncos High School to state! Yeah!
Denver is, improbably, the NFL's hottest team outside Wisconsin, 5-1 since Tebow took the reins. Those fans in the bleachers who'd been chanting for Tebow -- they were right. But then in high school, the booster club always knows. Maybe for the next home game, the Broncos should run out through a big sheet of paper that was decorated at the pep rally with "Go Broncos" and "XXOO" written all over by the cheerleaders.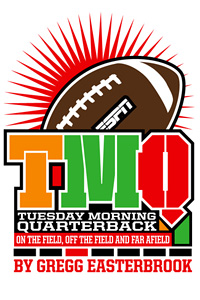 The Broncos are tearing up the NFL using high school tactics. A week ago, defeating the Jets, Denver was running the option while Jersey/B was quick-snapping for hitch screens. It was high school versus college from a tactics standpoint: High school won on a crazed quarterback scramble by Tebow for a 20-yard touchdown. Denver had 229 total yards of offense and 11 first downs -- a prep-game stat. Yet the Broncos prevailed.
Sunday at San Diego, adjusting for sacks and scrambles, Denver coaches called 19 rushing plays for Tebow and 19 passing plays for him. Tebow threw a perfect stop-and-go touchdown to Eric Decker. The stop-and-go and out-and-up are staples of high school football; inexperienced defensive backs who are assuming a run play reliably fall for these. Denver set the play up with the prep formula of run-run-run then throw deep.
The zone-read option Denver used for much of the game against the Chargers was straight out of "Friday Night Lights," or at least, what's been trendy under Friday night lights in recent seasons. Repeatedly, Tebow held the ball in front of the tailback and read the unblocked defensive lineman: That's the "read" part of a zone-read rush. If the lineman moved toward the tailback, Tebow kept the ball, often executing the old-fashioned "midline option" on which the tailback leads into the hole and the quarterback follows. On Denver's final drive in overtime, Broncos High School ran the zone-read option run on three consecutive snaps, resulting in 40 yards gained and field position for the winning field goal.
Tebow even used the high school tactic of running out. In a prep offense, after the quarterback hands off, he sprints in the opposite direction, hoping a defender will follow him. This tactic hasn't been observed in the pros since the 1950s. Having the quarterback run out after handing off is seen as beneath the dignity of NFL quarterbacks, who always simply stand and watch after giving the ball to a runner. This has a practical value -- by NFL rules if a quarterback is not "attempting to participate in the action of the down," he cannot be hit.
At San Diego, Tebow enthusiastically ran out the other way each time he handed off, just as a high school quarterback would. The Bolts were so rattled that by the second half, a man was going with Tebow when he ran out empty-handed. Late in the third quarter, Denver faced third-and-5. Tebow was flushed from the pocket and rolled left. San Diego linebacker Travis LaBoy slammed to a stop at the line of scrimmage and didn't pursue Tebow, so worried was he about losing contain. Tebow threw for a first down, and Broncos High School recorded a field goal on the possession. The cheerleaders should have done push-ups!
It's not that high school-flavored offenses have never been employed in the contemporary NFL. Five years ago, Carolina defeated the Falcons by rushing 52 times and attempting seven passes, a stat any prep coach would feel comfortable with. The game occurred on Christmas Eve, and so had no impact on football consciousness. But it showed that when presented as a surprise tactic, high school offense can work in the pass-wacky NFL.
Denver's victory over San Diego was aided by spectacular play from Von Miller -- see below. Tebow continues to be Tebow: He does things that make purists wince, but when the double whistle sounds, his team has more points than the other team. And the Broncos were aided by yet another example of passive decision-making by San Diego's Norv Turner, who is the George McClellan of the NFL. With 42 seconds showing in regulation, San Diego had the ball on its 30, holding a timeout. Turner decided to exhaust the clock and proceed to overtime -- when all the Bolts needed was a field goal! Not one chance in a million Bill Belichick or Sean Payton makes that call. It's a sign of how far out of touch Turner is that he told the San Diego Union-Tribune of the docile decision, "I think we did the right thing."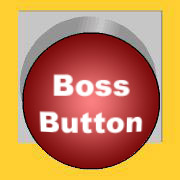 Fun Tebow note: reader Derek Knowlton of Layton, Utah, points out that owing to the run-oriented game plans of Broncos High School, Tebow does not have enough pass attempts to appear in the NFL's quarterback rankings. If Tebow were ranked, "His current NFL passer rating of 80.5 is better than Joe Flacco, Michael Vick and Matt Cassel. His average of one touchdown per 17.9 passes is better than Tony Romo, Ben Roethlisberger and Jay Cutler. His one interception in 143 attempts is the lowest interception rate in the NFL, lower even than Aaron Rodgers."
Now that defensive coordinators have film of Tebow running the offense seen on Friday nights, its effectiveness is likely to decline. But until then -- hey kids, don't miss the next Broncos High School game! Buy some baked goods to support the drum line! Vote for our team to be featured on local access cable! See you at the car-hop drive-in afterward!
In other football news, New England, New Orleans and Houston are among football's elite teams. The Patriots have 16 touchdowns by tight ends, the Saints and Texans have eight. Tight ends are essential to Flying Elvii, Boy Scout and Moo Cow success.
Anytime Rob Gronkowski of New England lines up wide in a four-wide or empty set, expect a slant or a z-in (zed-in to Canadian readers). His slant-pattern touchdown, from the trips side of an empty set, was the icing score as New England toyed with the once-promising Philadelphia Eagles.
Anytime 6-6 Jimmy Graham of New Orleans lines up wide against a cornerback, expect a "bang" slant -- the ball is zinged in as soon as he steps across the line of scrimmage. New Orleans leading Jersey/A 7-3 on Monday Night Football, the Saints faced second-and-goal on the Giants' 5. Graham lined up wide, across from 5-11 corner Aaron Ross. There was no linebacker to jam Graham, who took one step forward and one step diagonally -- the shortest, fastest possible slant -- and the ball for there for a touchdown. It wasn't just a bang slant, it was a bang! slant. Ross never made contact with Graham, rather, just stood watching.
Anytime a Houston quarterback pivots and bootlegs -- probably it will be a quarterback named Matt, right now the Texans are scouring the streets for more quarterbacks named Matt -- safeties, locate the tight end running a "hide" pattern in that direction. A bootleg touchdown to tight end Joel Dreessen, crossing underneath and ignored by the safeties, put the Texans ahead to stay versus Jacksonville. In that contest, Jax tight end Marcedes Lewis dropped passes in the end zone on consecutive snaps, causing his team to settle for a field goal. Better tight end play might have altered the outcome for the Jaguars.
As for the league's sole perfect club -- Green Bay is also the sole NFL club with five tight ends on its roster. See more below. I want to win an NFL game. Lend me a tight end!
Stats of the Week No. 1: On a kickoff return, Percy Harvin of Minnesota gained 104 yards, but did not score.
Stats of the Week No. 2: Tom Brady has thrown a touchdown pass in 27 consecutive games.
Stats of the Week No. 3: Detroit has lost eight consecutive home games on Thanksgiving Day.
Stats of the Week No. 4: Cincinnati is on a 7-1 streak against Cleveland at home.
Stats of the Week No. 5: On Nov. 17 at 10:41 p.m. Eastern, the Denver Broncos launched their first home-game kickoff of the season that was not a touchback.
Stats of the Week No. 6: Drew Brees has thrown a touchdown pass in 38 consecutive games.
Stats of the Week No. 7: Buffalo, Detroit and San Diego opened a combined 13-2 and since have gone a combined 3-15.
Stats of the Week No. 8: Tennessee is on a 19-3 streak against the NFC.
Stats of the Week No. 9: Stretching back to last season, Kansas City has gone 5-1, then 0-5, then 4-0, then 0-4.
Stats of the Week No. 10: The defending champion Packers have won 17 straight and with five games remaining, already have a magic number of 3 -- Green Bay wins or San Francisco losses needed to assure the Packers of home-field advantage.
Cheerleader of the Week: Shawn Palmer, a Navy lieutenant stationed at Bagram Airfield, Afghanistan, nominates Kelsey of the Seahawks, who according to her team bio is a student at Seattle University and likes to lift weights.
Sweet Play of the Week: Oakland leading 18-13, faced third-and-4 at midfield with four minutes remaining. The Raiders had just rushed twice, and standard tactics dictated a clock-grinding rush. Chicago brought its safeties up into the box. Carson Palmer threw deep to Louis Murphy in man coverage, 47 yard reception. On the next snap, the Raiders scored the icing touchdown.
Sweet Battery of the Week: Andy Dalton to A.J. Green sure is fun to watch.
Sweet Special Teams Play of the Week: Tennessee ran a kickoff return reverse, an action TMQ thinks should be employed more often. Tommie Campbell went the distance for the touchdown, and Tennessee went on to defeat the Buccaneers by six points. Adding to the sweetness, Campbell attended Division II California of Pennsylvania, victor in this year's Tuesday Morning Quarterback Obscure College Game of the Year. College marketing note: California of Pennsylvania has rebranded itself as "Cal U," apparently hoping to sound more like California than Pennsylvania, where the school is located.
Sour Play of the Week: Buffalo's Stevie Johnson caught a touchdown pass to put the Bills ahead 14-7 at Jersey/B. Johnson proceeded to make himself look like an idiot by mimicking the Jets' Plaxico Burress shooting himself in the leg, then was flagged when he dropped to the ground to suggest a jet crashing. TMQ hates the celebration rule -- Golden Tate of Seattle also was flagged for dropping to the ground after scoring. But even if that silly rule did not exist, Johnson taunting an opponent was unsportsmanlike conduct. The penalty forced Buffalo to kick off from its 20 at the two-minute warning. Backup place-kicker David Rayner slipped and botched a planned squib kick; Jersey/B recovered at the Buffalo 36 and scored a quick touchdown before intermission.
Johnson says he should be considered an elite receiver, and his agent has been asking for elite-receiver money. Yet Johnson hurt his team with his everyone-look-at-me nonsense, plus ignored the mature player's dictum: When you get to the end zone, act like you've been there before. Just to prove it was no fluke, Buffalo now trailing 28-24 with 35 seconds remaining, Johnson dropped a perfectly thrown pass that likely would have been the winning touchdown. With 15 seconds remaining, Johnson, in the Jets' end zone, dropped another pass. Last season, in overtime against Pittsburgh, Johnson, in the end zone, dropped a perfectly thrown touchdown pass that would have allowed his team to defeat the eventual AFC champs; instead Buffalo went on to lose. Johnson's failed end zone play at Jersey/B would not have been an easy catch, but elite receivers make difficult catches.
Sweet 'N' Sour Tactics of the Week: Trailing 17-14 in the fourth quarter at Seattle, the sputtering Washington offense faced third-and-19 at midfield. Sputtering quarterback Rex Grossman came to the line to see the Blue Men Group in Cover 1 -- only one safety deep, midfield. Cover 1 was almost an insult in that situation, like saying, "You need a big gain and we dare you to throw deep." Grossman audibled to a "go" route to undrafted Anthony Armstrong, who had single coverage on the left. During the play, three Seattle defenders just hung around in the short middle, covering no one, expecting some kind of junky short pass followed by a punt. Armstrong made a spectacular catch in the end zone for Washington's winning points. Sweet.
Now the Skins lead 20-17 and Seattle faces fourth-and-5 on its 23 with 2:13 remaining, holding only one timeout. Pete Carroll decides to go for it. TMQ has done previous items on Washington defensive coordinator Jim Haslett losing games by big-blitzing in this situation. In 2010, Washington lost a big second-half lead against Houston by big-blitzing late. In the first Washington-Dallas game this season, Washington lost a late lead on an eight-man blitz at the two-minute warning. In the second Washington-Dallas game, the Cowboys faced third-and-15 in overtime: Washington big-blitzed, Dallas got a long gain and the winning field goal a moment later.
So please don't tell me Haslett will call another big blitz! He did, sending seven. The result was a sack and a Washington win. But TMQ still ranks this as a sour play. Big-blitzing late has consistently harmed the Redskins under Haslett, and if continued, will harm them again.
Disclaimer of the Week: Steve Messall of Littleton, Colo., reports, "TV commercials for the new version of the Toyota Camry use the slogan 'It's ready. Are you?' The fine print at the bottom of the screen reads 'Prototype shown.'"
Unified Field Theory of Creep: Ricardo de la Cruz of Guadalajara, Mexico, notes the new Honda Civic that runs on compressed natural gas "is already the 2012 Green Car of the Year." Dan Bilicki of Toronto reports, "I was watching TV on Nov. 15. An ad for the Little Giant Select Step Ladder urged me to get it from Home Depot or Canadian Tire right away -- 'While Father's Day supplies last.'"
Spikes Curse: I declared the 49ers set free from the Crabtree Curse because Mike Singletary, who drafted Crabtree, has departed: It was he, not the team, who was cursed. Reader Nathan Fawcett of Metlakatla, Alaska, writes, "What about the Takeo Spikes Curse? Spikes is a star who has never appeared in a playoff contest. His 13 seasons with Cincinnati, Buffalo, Philadelphia and San Francisco all ended in an early trip home to his couch. This winter he left the 49ers, who immediately improved, and signed with the Chargers, whose won-loss numbers immediately declined. Maybe he's not just unlucky, maybe he carries a curse."
TMQ Readers Know Too Much: Previous items noted that Bill Belichick and Mike Shanahan had great won-loss records when coaching great quarterbacks (Tom Brady, John Elway), but average results with anyone else at quarterback. Jeffrey Halpern of Cleveland writes, "Bill Cowher coached for 15 seasons, with five different starting quarterbacks. He had Ben Roethlisberger, a star quarterback, but for only two seasons; no other starting quarterback he coached will be a Hall of Fame candidate. Yet he has a 149-90-1 record as a head coach, and made the playoffs 10 of 15 seasons. He won no matter who was the quarterback."
Last month I offered some reason why the super-fast-snap college offenses making the scoreboard spin for Houston and Toledo might not work in the NFL. Since then, the Chiefs have tried super-fast snapping against the Patriots, and the result was a 34-3 loss; while Oregon outsmarted itself at the end of its loss to USC. Trying to snap so quickly the Trojans' defense could not reset, the Ducks never called their timeouts, and ran out of clock on their final drive. That is what academics call a "perverse outcome."
Brian Tweedy of Ridgefield, Conn., adds these points about the pro-college difference on fast snapping:
"College hashmarks are farther apart than NFL hashmarks. Passing to the wide side of the field on a 'bubble' screen gives a college receiver more room to maneuver than an NFL receiver gets in the 'hitch' screen employed by the pros. Disparity in play stoppages also favors the college fast-snap offense. NFL games last longer than college games, owing to clock differences and TV timeouts; NFL replay reviews take notably longer than college reviews. The fast pace strategy is not as useful when the defense has more time to rest during play stoppages."
The hashmarks distinction may seem technical, but has considerable impact on football tactics. College defensive coordinators often speak of the "boundary corner," meaning the cornerback who lines up on the short side of the field -- boundary corners may have a different skill set than the corner on the wide side. In the NFL, the "boundary corner" distinction does not exist, while secondaries usually are symmetrical. A few teams, notably the Steelers, move their safeties to reflect the short and long sides of the field; most teams don't. NFL offensive coordinators appear to pay so little attention to hashmark position before the snap that they call toss and sweep plays to the short side, which would be madness on an NCAA field.
TMQ's Christmas List: (Season premiere of my list of things I hope Santa leaves under my tree.) Orvis is offering a $25,000 desert bike "hand built to [Steve] McQueen's original specs. " The motorcycle "features McQueen-style footrests," while "Steve McQueen's signature appears on the tank badge." Orvis does not explain how McQueen could have signed the product, because he died 31 years ago. But rest assured, it is an "authentic reproduction."
What Is the Packers' Secret? Defending champion Green Bay has won 17 in a row and is playing nearly flawless football. What's the secret? Maybe other NFL teams need more tight ends and undrafted rookies. The Packers' roster has five tight ends, most in the league, and three undrafted rookie free agents. The latter join the three undrafted rookie free agents who played for Green Bay in last season's Super Bowl. Overall, Green Bay has 11 receivers on the roster -- most NFL teams keep eight or nine. Even the little-known ones see the field in many games. The large rotation of receivers ensures that Aaron Rodgers is throwing to guys whose legs are fresh.
Where does Green Bay find the roster slots for so many receivers? The Packers don't have a third quarterback and have only seven defensive linemen, versus a league norm of eight or nine. Dom Capers often puts only two defensive linemen on the field, so seven on the roster suffice.
Bad News Makes Page 1; Good News Is Ignored: Many major news organizations did not even report that last month the final B53 city-buster nuclear bomb was disassembled. Here, the Federation of American Scientists has the details. A vestige of the darkest days of the Cold War, the B53 was a nine-megaton death device, the most powerful U.S. weapon ever built. Its blast yield was about 750 times greater than that of the Hiroshima atomic bomb. Horrible as the Hiroshima bomb was, many citizens of Hiroshima survived; the B53 was designed to incinerate an entire large city such as Moscow, leaving no one alive. Once the United States had more than 300 of these monstrosities; now all are gone. The equivalent Russian very large nuclear bombs have been disassembled, too.
Someday when historians look back on our era, they may not pay a huge amount of attention to Lady Gaga or Ryan Seacrest but will be amazed that we paid so little attention to the end of the doomsday threat to civilization. In the mid-1980s, the United States and old Soviet Union each possessed more than 30,000 nuclear warheads, including hundreds on both sides powerful enough to obliterate large cities. Had an all-out nuclear war occurred, most of humanity would have died, while the survivors might have envied the dead. Today each side has about 2,000 nuclear warheads, and the New Start Treaty, ratified by the Senate in 2010, requires both sides to drop to about 1,500 warheads by 2016.
Once that's finished, America still will have plenty of deterrent power -- 1,500 nuclear bombs is, itself, unimaginable force. And war with the remaining nuclear devices still would be horrific. But 95 percent of the old doomsday arsenal will no longer exist. Yet not only is this not hailed as wonderful news, many don't even seem aware such progress has occurred.
Thanks for Backing Me Up! Two weeks ago, speculating on why the high-scoring college tactics are not necessarily tried in the NFL, TMQ mused, "NFL coaches long have said the words 'college offense' with a bit of a sneer." During my bye week, Cowboys defensive coordinator Rob Ryan said of the Broncos' new Tim Tebow option attack, "I don't like it because it's college football."
Monday Night Football Analysis: Sometimes teams are guilty of "looking ahead" to the next game. Were the Giants looking ahead to their date with the Packers? They sure weren't looking at the New Orleans Saints, who embarrassed them badly. With three straight losses and near-flawless Green Bay up next, the clock is about to strike midnight on Jersey/A's season.
New Orleans completely outplayed Jersey/A -- see more below -- while starting head coach Sean Payton, though on crutches, took enough snaps to completely outcoach Tom Coughlin. Saints leading 14-3, the Giants had first-and-10 on the New Orleans 37 with 1:31 left, holding two timeouts. If I'd told you at that instant that New Orleans would be the team to score a touchdown before the half, and that no turnover would be involved, you'd have said I was crazy. But Jersey/A threw three straight incompletions, then punted. Coughlin made no attempt to manage the clock -- the Giants should have rushed at least once, to move the clock and ensure no time remaining for New Orleans to reply.
Instead the Saints took possession on their 12 with 1:09 remaining, thanks to those incompletions preserving time. On first down, Jersey/A big-blitzed -- with just 1:09 remaining! The result: a nearly effortless 50-yard completion to Marques Colston. New Orleans drove 88 yards in 34 seconds, against a defense that knew the Saints had to throw deep. The game began to feel like a walkover.
The Saints' offensive line, which struggled early in the year, dominated the Giants' vaunted defensive front -- no sacks, though Drew Brees dropped back to pass 38 times. A 23-yard rush by Darren Sproles late in the first quarter set the tone both for dominant blocking and clever play design. The Saints lined up with two wide receivers left, then tossed left to Sproles; both receivers blocked toward the right, pushing their men in; left tackle Jermon Bushrod pulled left to lead the play; the whole thing "looked like stealing," as coaches say when plays appear to be unopposed.
In Praise of Party-Crashing the BCS: "College football" traditionally has meant the simple triple-option that rings up yards in the NCAA, but is rarely employed in the NFL, Tebow's Broncos being an exception -- and likely a temporary one. About five years ago, "college football" came to mean the zone-read option, which also rings up NCAA yards: Parts of the zone-read have been adopted by the NFL, where the shotgun spread draw has become standard.
This year "college football" means no huddle and rush up to the line of scrimmage to snap as quickly as possible. That tactic is ringing up yards for Oregon, Oklahoma, Houston, Toledo and others. Toledo has scored at least 40 points seven times this season and appeared in two memorable games in which both teams exceeded 60 points. Against its ranked opponents, Ohio State and Boise State, Toledo averaged 19 points, not bad for a mid-major versus powerhouse programs. The Patriots, Saints and a few other NFL teams occasionally use the super-fast snap tactics that are the current ne plus ultra of "college football." Kansas City tried this tactic as an all-out game plan at New England and it worked for about a quarter; then the Flying Elvii adjusted, and Kansas City ended the game with three points. At any rate, "college football" is all about points. This season 21 Division I teams are averaging at least 35 points per game; no NFL team averages 35 points per game.
Last year the college offense you had to see was the Oregon Ducks; this year's must-see is the Houston Cougars. Quarterback Case Keenum has a hard-to-believe 38 touchdowns versus just three interceptions.
Versus Tulsa, Houston led 20-16 and faced fourth-and-1 on the Tulsa 38 late in the third quarter. The Cougars lined up four-wide shotgun. Even considering that set and that pass-wacky Houston throws on two-thirds of its downs, Tulsa assumed a run, bringing both safeties to the line of scrimmage -- the rare Cover Zero that quarterbacks dream of. Keenum audibled to double-gos, fly routes to the end zone by both outside receivers, who were sure to be in man coverage. Touchdown, and a close game became a rout. Houston has a strong chance to be this year's improbable BCS entrant. Don't assume an automatic win for the bigger-deal opponent.
In Praise of Television: I opined that football games are better appreciated if you attend. Howard Tozzo of Harlingen, Texas, counters, "While sophisticated football watchers such as TMQ readers can better understand a game if they are in attendance, I have long believed that the NFL's popularity rise versus baseball since the 1950s is a direct result of the game being easier to watch on television than at the stadium. If you're trying to read a nickel defense in advance of the snap, by all means go to the game. If you just want to ascertain which of 22 players has possession of the ball, you are better off in front of a TV.
"Of the four major team sports, football benefits the most from television. TV's effect on baseball and basketball is relatively neutral, while ice hockey, which is a thrill in person, is dull on TV. But for the casual fan, the version of football created on television is superior to what can be seen at the stadium. Television edits the game for you, drawing your eye to the focus of the excitement, then a moment later, replaying the action in slow motion so you grasp what just occurred. TV is why football is king."
Acceleration of Christmas Creep: "A Very Harold & Kumar 3D Christmas" had closed in all but a few Washington, D.C., area cinemas before Thanksgiving. This year Chicago held its annual Michigan Avenue holiday parade on Nov. 19 -- before Thanksgiving.
Unhappy Hour in Hell's Sports Bar At Unhappy Hour in Hell's sports bar, the cheese fondue is free, but they pour it on you. Hell's sports bar did not see any of fabulous Broncos-Bolts or Jets-Bills endings, but did see every snap of 2-8 Carolina at 0-10 Indianapolis. A capacity crowd of 63,928 came to Lucas Oil Field to watch the league's only winless team, and cheered when Cam Newton scored a touchdown -- enhancing the odds that Indianapolis will get Andrew Luck in the 2012 draft. The 0-11 Colts are now eliminated from the postseason -- after starting the year positioned to become the first NFL team ever to reach the playoffs 10 consecutive times.
Patrons in Hell's sports bar also saw, over and over again, the highlight of the Rams punting directly to Patrick Peterson. Three weeks before, the Rams had punted straight down the middle to Peterson, and he beat them in overtime with a long punt return touchdown. Now, rather than simply punt out of bounds, the Rams punted straight down the middle to Peterson, and he scored an 80-yard punt return touchdown, triggering the Arizona win that made Les Mouflons a laughingstock and surely signaled the end of coach-for-a-few-more-weeks Steve Spagnuolo's tenure.
TMQ reviewed the math of deliberately punting out of bounds here. The Rams have both a special-teams coordinator -- not special-teams coach, special-teams coordinator -- plus a special-teams quality control coach. Two gentlemen who do nothing all year long but special teams. Yet neither of them knew that deliberately punting out of bounds makes more sense mathematically than kicking directly to a hot return man: Entering the game, Peterson already had three punt return touchdowns. On five punts to Peterson, the Rams averaged a net of 20 yards of field position, surrendering a touchdown. After Peterson's touchdown, Les Mouflons switched to deliberately punting out of bounds, and averaged a net of 44 yards of field position with no scores allowed.
In games played during TMQ's bye week, the Chargers punted straight to Devin Hester, who ran the ball back 50 yards. The next San Diego punt went straight to Hester, who made a long return nullified by penalty. After that, San Diego deliberately punted out of bounds. In the Giants-Eagles contest, the Giants punted straight to DeSean Jackson, who beat them the previous season with a punt return touchdown, and this time went 51 yards.
The Fighting Silicon: An item about MIT having cheerleaders led to an item on MIT's team name being the Engineers. Franklin & Marshall College is the Diplomats, Brandeis University is the Judges (though should be the Justices). Anyway I challenged readers to devise an improved team name for MIT:
Mark Malonson of Billerica, Wash., a former MIT gymnast, proposed, "The obvious choice is The Hackers. The word 'hacker' has multiple meanings at MIT, most of which have a positive connotations. The rest of the country might be confused by the name, but the rest of the country ignores MIT athletics anyway." Rosendo Amendariz of Tulsa, Okla., writes, "Given the current rage for names such as the Stanford Cardinal; I propose the MIT Singularity, the most powerful force in the universe besides compound interest." If Ray Kurzweil is right about an approaching technological singularity, MIT is about to swallow up all of humanity anyway.
Nick Hubacker of Pittsfield, Mass., proposed the Fighting Chomskys, for MIT's highest-profile faculty member. TMQ adds that the Crypto-Anarchist No-Coaches No-Captains Chomskys might be more apropos.
Marcus Adams of Ypsilanti, Mich., suggests the Spocks. The team logo could be pointed ears. Having no emotions, the MIT Spocks would never get a celebration penalty after a touchdown. But Saturday night on campus would be dull if MIT athletes wanted sex only once every seven years, like Vulcans.
Beth MacKenzie of Boston reports, "I was a genuine MIT cheerleader. I cheered for the varsity basketball team for one year, and am now a development scientist. I think that rather than MIT being the Engineers with the Beavers as the informal nickname, Beavers should become the official sports name. No animal other than a beaver would be acceptable, given our engineering focus."
Many readers including Carla O'Donnell of Somerville, Mass., had suggestions along these lines: "The teams would be the Techies and the cheerleaders would be the Tech Support."
Todd Covert of Nashville proposed the Brainiacs: "The helmet logo could be a huge brain with a glowing atom inside."
James Cunningham of Ramsey, N.J., suggests "the Fighting Calculators, and the women's teams would be the Lady Fighting Calculators." Gregg Easterbrook of Bethesda, Md., proposed the Hard Drivers. Dana Constance of Oakland, Calif., suggested the Red Line, for the part of the subway T system that runs underneath the campus.
The last word goes to Mike Kroeger of Overland Park, Kan., who proposes that MIT sports teams be the Quarks: "It's a fun physics word, the mascot could dress as Armin Shimerman, and they could market six alternate jerseys reflecting the six flavors of quarks."
Don't Look Back! Atlanta leading 24-14 with six minutes remaining, Percy Harvin of the Vikes legged a kickoff 104 yards -- but did not score. Chris Owens of the Falcons caught Harvin -- a high No. 1 draft pick as a speed merchant -- from behind at the Atlanta 3. Harvin turned to look behind him as he approached the goal line, perhaps hoping for the glorious view of all defenders having quit. Instead the half-second of speed he lost by turning to look seemed to cost him six. Here's a sound track for that play.
Now it's goal-to-go for Minnesota. On first down, the Vikings lost 2 yards. On second-and-goal, Harvin carried for 3. On third-and-goal from the Atlanta 2, Harvin, a speed merchant who usually lines up at wide receiver, ran up the middle and appeared to score. But Leslie Frazier did not challenge the official ruling, and while all touchdowns are automatically reviewed, almost-touchdowns are reviewed only by challenge flag. On fourth-and-goal from the 1, power back Toby Gerhart was stuffed. The fourth-and-goal try was a bland, straight-ahead power play, no misdirection. TMQ's immutable law of short yardage holds: Do a Little Dance If You Want to Gain That Yard. Here's a sound track for short-yardage tactics.
Stop Me Before I Blitz Again! Leading 24-21, the Bills had the Jets facing third-and-11 at the two-minute warning. To that point in the contest, Buffalo had used conventional defense to hold erratic Jersey/B quarterback Mark Sanchez to 144 yards passing. Play straight coverage here and a stop is likely. Instead it's a six-man blitz, easy conversion pass to an uncovered Plaxico Burress. On the next down Buffalo blitzed six again, and Jersey/B scored the winning touchdown.
More Buried Good News: Federal standards for ground-level ozone, the main component in smog, were tightened in 2008. This happened when George W. Bush was president. Little was said because establishment opinion did not want to acknowledge that a conservative Republican backed the tightening of anti-smog standards. When, a few months ago, Barack Obama decided not to support another tightening of regulations against smog, establishment opinion was shocked. How could a liberal Democratic not support stricter environmental rules!
Here, The New York Times recounts how Obama reached his decision, laboring to make the story sound appalling. Never mentioned is that smog is already declining under the existing standard -- and has been declining steadily for about 30 years. No mainstream media account of the Obama decision, among those seen by your columnist at least, mentioned that smog is already declining anyway. If you know that, the shock value goes poof.
The EPA reports a 67 percent decline since 1980 in the six common pollutants that contribute to smog. Volatile organic compounds, the worst smog malefactor, are down 63 percent since 1980. This progress has occurred in the same period that the U.S. population has risen 36 percent, meaning per-capita pollution is spectacularly lower, and while vehicle miles-driven have risen 96 percent, meaning smog went sharply down even as driving went sharply up. Did you even know that air pollution has declined, under Republican and Democratic administrations alike? The media rarely mention this, because it's good news.
The Times story linked above begins with a classic unintentionally hilarious reference: "As she was driven the four blocks to the White House, Lisa P. Jackson, the administrator of the Environmental Protection Agency, suspected that the news would not be good." The EPA administrator used a government car to move just four blocks! The Environmental Protection Agency building is at 1200 Pennsylvania Avenue, the White House at 1600 Pennsylvania. Just four blocks and a pretty walk to boot, with historic buildings all around. Did Jackson need a car because it was raining? The story gives the date of Jackson's meeting with Obama. Washington weather that day was partly cloudy, high of 80.
Jackson has been the leading Obama administration supporter of stricter regulations to discourage gasoline and coal consumption. On the right this is described as a disaster -- Monday's Wall Street Journal editorial page slammed Jackson for favoring fuel efficiency. Just as the left's global warming alarms are overblown, so are the right's alarms about environmental regulations, which definitely have been good for the environment and mainly have been good for the economy. The issue here is simple government hypocrisy. The EPA administrator herself wants to be in a car even for a very short distance on a nice day -- but thinks everybody else should be required to use less fossil fuel!
Buck-Buck-Brawckkkkkkk: Trailing 13-6, Kansas City faced fourth-and-2 on the Pittsburgh 22 halfway through the fourth quarter. The Chiefs' home crowd was roaring at military-afterburner decibels. The Flintstones had lost three straight; at 4-6, they had to win to revive a once-promising season. Go for it! When the kicking unit trotted onto the field, TMQ thought, "This has to be a fake." When the kick boomed, TMQ wrote the words "game over" in his notebook. Ever-boasting, often-invisible Chiefs wide receiver Dwayne Bowe surely thought the game was over -- Kansas City's final pass went to him, and Bowe didn't even bother to raise his arms as all Steelers around him leapt for the ball, the result an interception. Then the clock struck midnight on the Chiefs' once-promising season.
As for the Steelers, their defense is old, their offense is herky-jerky, and Ben Roethlisberger barely even seems aware of it when he's sacked. But Pittsburgh keeps winning games -- the team is 22-8 since the start of last season.
Adventures in Officiating: "Each team must have an opportunity to possess the football," referee Jeff Triplette announced at the start of the Denver-San Diego overtime. Actually that's the new rule for playoff games -- during the regular season, overtime remains sudden death. Donovan McNabb was mocked when he didn't know the overtime rules, shouldn't a referee be mocked for the same error?
But the statement isn't even correct for the playoffs, where there still could be situations in which only one team touches the ball. Check the new rule, which the NFL insists on calling "modified sudden death." (Doctor to patient: "I'm afraid you are facing modified death.") The new rule says, "Each team must possess or have the opportunity to possess the ball unless the team that has the ball first scores a touchdown." So if Team A takes the overtime kickoff and scores a touchdown, Team B does not receive a possession. What does "have the opportunity to possess" mean? Endless zebra disputes could arise from that phrase. The new playoff overtime format has not been tried. Wait until it's a playoff game and Team A receives the opening kickoff, drives for a field goal and then onside kicks. Tuesday Morning Quarterback thinks the new postseason overtime format is too complex. It's just a matter of time until a bitter controversy.
Oakland leading Chicago 25-20, the Bears completed a pass to midfield and lined up to spike the ball with four seconds remaining. A game-concluding Hail Mary would follow. Backup quarterback Caleb Hanie took the snap, hesitated a moment, dropped back a step and then spiked. The rule says a quarterback may spike to stop the clock only immediately after receiving the snap. Otherwise a quarterback about to be sacked could throw the ball into the turf and say that he wanted to stop the clock. Because Hanie was within the tackles and not targeting a receiver, officials correctly called intentional grounding. Because fewer than 10 seconds remained on the clock on an offensive penalty related to time management, officials correctly signaled game over.
Hidden Play of the Week: Hidden plays are ones that never make highlight reels, but stop or sustain drives. In overtime, San Diego reached third-and-6 on the Denver 31. The Bolts ran, hoping to improve field goal position. Denver rookie linebacker Von Miller got a TFL -- tackle for a loss -- dropping Mike Tolbert on the 35. That pushed the field goal attempt back to a 53-yarder, and San Diego missed. Taking possession on its 43, Denver Broncos High School marched the other way for victory. Miller's performance is as important to Denver's sudden win streak as anything done by Tim Tebow. Miller is showing the potential to be the best speed linebacker since Cornelius Bennett.
Obscure College Score of the Week: Wisconsin-Whitewater 41, Franklin 14 (Division III playoffs). Franklin won the Heartland Collegiate Athletic Conference and finished 10-2, with both losses to Wisconsin-Whitewater, the defending Division III champion. Not to be confused with Franklin University, Franklin & Marshall, Franklin Pierce University, Franklin College Switzerland (which is located in New York, not Switzerland), or Franklin Olin College, Franklin College of Franklin, Ind., was among the first American colleges to admit women, beginning in 1842.
Bonus College Score: Pittsburg of Kansas 31, Washburn 22 (Division II playoffs). Located in Pittsburg, Kan., Pittsburg State University requires 10 days' notice to convert its student center into a ballroom for a private event. Pittsburg of Kansas sports teams are the Gorillas -- including the women's teams, which are just Gorillas, not Lady Gorillas.
Double Bonus Obscure Score: Stony Brook 31, Albany 28 (Division 1AA playoffs). A decade ago, both colleges were Division III; both jumped two divisions as part of the rising collegiate mania for football. The University of Albany teams are the Great Danes.
Single Worst Game of the Season -- So Far: Jersey/A allowed New Orleans 577 offensive yards and seven offensive touchdowns, forcing just two punts. Drew Brees, Jimmy Graham, Pierre Thomas and Lance Moore scored untouched touchdowns. Often Giants defenders merely jogged in the general direction of the ball. On the touchdown that made it 21-3 at the half, Aaron Ross, Kenny Phillips and Jacquian Williams, all near Lance Moore, all pulled up and just watched him score. The Giants' coaches did such a poor job that Jersey/A acted surprised by two goal-line plays New Orleans used in the Super Bowl -- the sprint-out turn-out right to Moore, and the "Bang!" slant to a tall tight end lined up wide against a corner. How can coaches be surprised by plays shown on national television in the Super Bowl?
Jersey/A players and coaches: You are guilty of the single worst game of the season. So far.
Next Week: The Giants denied perfection to New England; will they deny perfection to Green Bay?
In addition to writing Tuesday Morning Quarterback for Page 2, Gregg Easterbrook is the author of "Sonic Boom" and six other books. He writes a politics column for Reuters, and is a contributing editor for The New Republic, The Atlantic Monthly and The Washington Monthly. His website can be found here, and you can follow TMQ on Twitter.