Commentary
Packers shareholders can't place bets
Originally Published:
December 8, 2011
By
Sarah Phillips
| Special to Page 2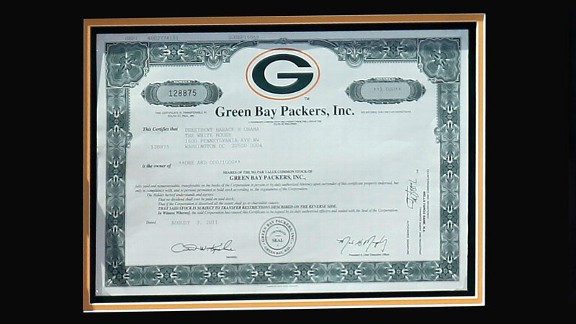 AP Photo/Pablo Martinez MonsivaisFor a mere $250, you can own a share of the Packers. But don't forget to read the fine print.
Thousands of football fanatics purchased stock in Green Bay Packers Inc. this week, for $250 per share plus taxes and fees, and became minority owners of the storied franchise.
However, most customers probably hurried through the PackersOwner.com checkout process and skipped over the terms and conditions of the offering document. "Read important information before purchasing stock," the website cautioned. Who actually reads terms and conditions though, right?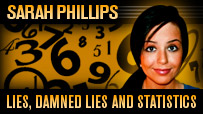 What those people might not realize is that all shareholders agreed to be held to the same standard as majority NFL owners. Translation: Roger Goodell is now your daddy.
When buyers check the box indicating they have read the offering document, according to Packers spokesman Aaron Popkey, there are some clearly defined terms to which new shareholders agree:
You may not own another NFL franchise. So, don't go out and try to buy another team while you're a minority owner of the Packers, baller.
You cannot act as an agent for any NFL player. So give up any dreams you had of becoming Jerry Maguire.
You cannot publicly criticize the NFL or its management, coaches or officials. Hey, at least you won't be cursing as much.
You cannot bet on the outcome of any game played in the NFL. If caught, commissioner Goodell has the right to fine you up to $5,000.
If the commissioner determines a shareholder is guilty of extremely detrimental behavior in relation to these specific terms, he has the authority to fine the minority owner up to $500,000.
Popkey said these rules are enforced, and the offering document clearly specifies the set of expectations for minority owners. But he also acknowledged, "Prior to this past Tuesday, we had approximately 112,000 shareholders from the 1997 stock sale, and not a single disciplinary issue."
Still, if shareholders feel uncertain about their ability to follow the guidelines of the offering document, they may transfer their share to an immediate family member at no additional cost.
If for some reason the shareholder does not have any immediate family members, or his or her immediate family members are unwilling to accept the terms of the stock, he or she may sell the stock back to the corporation.
Don't get excited for a huge return on investment, though. Instead, you'll need to factor in immediate depreciation.
Green Bay Packers Inc. will buy the stock back from you for a whopping 2.5 cents per share.
This week's NFL picks
All games are Sunday.


Bears at Broncos, 4:05 p.m. ET, CBS
Jay Cutler is out. Matt Forte is out. Caleb Hanie is coming off a game in which he threw three interceptions and was sacked seven times. To make matters worse for the Bears, they have to deal with Tim Tebow this week. After watching Denver's offense put up 35 points at Minnesota, I'm expecting a vintage Broncos offensive performance this week, capped by another Tebow comeback in the fourth quarter. Denver is 6-1 against the spread this season with Tebow as its starting QB.
Pick: Broncos (-3½)


Raiders at Packers, 4:15 p.m. ET, CBS
For the first time this season, oddsmakers are favoring Green Bay to finish the regular season undefeated. Earlier this week, the Las Vegas Hilton sports book listed the Packers as a 1.3-to-1 favorite to go 16-0. All of Green Bay's remaining opponents are likely to give the Packers their best shot, which is why Oakland is a good bet. The Packers are just 3-3 against the spread in their past six games. Expect Green Bay to improve to 13-0, but covering an 11-point spread is another matter.
Pick: Raiders (+11)


Giants at Cowboys, 8:20 p.m. ET, NBC
These two teams defy logic. When expectations are high, they fail. When expectations are low, they seem to succeed. New York is coming off a three-point loss to Green Bay after losing by 25 at New Orleans the previous week. Dallas inexplicably fell on its face this past Sunday at Arizona after four consecutive wins. Therefore, using backward logic -- since pundits are praising New York for almost upsetting the Packers and are weary of Dallas for losing to the Cardinals -- the struggling Cowboys should win this game. Dallas is 4-1-1 against the spread in its past six games following a loss.
Pick: Cowboys (-3)


Eagles at Dolphins, 1 p.m. ET, Fox
The Eagles were a Super Bowl favorite during the preseason. After a slow start, Philadelphia was reduced to being perceived as a wild-card team at best. Now, heading into Week 14, the Eagles meet Miami to determine the best eight-loss team in the NFL. Considering that the Dolphins have won four of their past five games, Philadelphia seems unlikely to earn even that tiny bragging right. Miami is 6-0 against the spread in its past six games.
Pick: Dolphins (-3)
This week's college pick

Heisman Trophy Award, Saturday, 8 p.m. ET, ESPN
As reported by the National Football Post, oddsmakers drastically shifted Robert Griffin III's odds to win the Heisman Trophy during the 24 hours immediately following the announcement of the finalists. RGIII went from being a 3-to-1 underdog at most shops to a 1-to-3 favorite overnight. ESPN, by polling actual voters who have already returned their ballots, lists Griffin as the projected winner. Selecting RGIII to win the Heisman is a no-brainer.
Pick: Robert Griffin III (1:3)
Last week's picks: 3-4
Season record: 60-45-2 (57.1 percent)
You can follow Sarah Phillips on Twitter @SarahPhilli.