Commentary
The 2011 TMQ All-Unwanted All-Pros
Tuesday night the NFL announces its Pro Bowl rosters: Megabucks glory-boy types will hear their names called. But the players who catch TMQ's eye are the unwanted: performers, those who were undrafted, or waived, or both. Thus my annual Tuesday Morning Quarterback All-Unwanted All-Pros.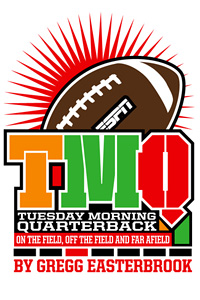 In most of life, hard work and determination are more important than social status or talent. That's why Tuesday Morning Quarterback lauds hard work and determination on the part of football players who were not born into success, but reached success through constant effort. They set a good example.
The All-Unwanted All-Pros roster is later in the column. First, the Tuesday Morning Quarterback Unwanted Players of the Year.
Runner-up: Fred Jackson, tailback, Buffalo. Jackson never started a game in high school, being "too small" and "too slow." Needless to say, he was not recruited. Jackson attended Division III Coe College on regular admission -- Division III schools do not grant athletic scholarships. Needless to say, he was not drafted. Undeterred, Jackson played for three years with the Sioux City Bandits and Rhein Fire. When Coe alum and Pro Football Hall of Fame member Marv Levy became general manager of the Bills, he invited Jackson to try out. The rest, as the saying goes, is history.
Jackson proceeded to keep two high No. 1 draft choices, Marshawn Lynch and C.J. Spiller, on the Bills' bench by outperforming them. In 2011, he was having a Pro Bowl season until breaking one of his legs after 10 games. At the point Jackson broke his leg, he was second in the NFL in rushing and second in total yards from scrimmage, outperforming an array of No. 1-drafted megabucks players.
Runner-up: Kris Dielman, San Diego. Among the best offensive linemen of the last decade, Dielman not only was undrafted, he had never taken a snap at offensive line in high school or college before trying the position in the pros. Dielman suffered a severe concussion this season, followed by a seizure that the brain trauma might have triggered. His days of taping his ankles might be over. Dielman came from nothing to have a fabulous NFL career, and is a sentimental choice this year.
Tuesday Morning Quarterback Unwanted Player of the Year: Doug Baldwin, Seattle. Two rookie wide receivers named Baldwin entered the NFL this season. Jonathan Baldwin, a No. 1 draft selection, has been nearly invisible with his team, the Kansas City Chiefs. Doug Baldwin, undrafted, became the leading receiver for the Seattle Seahawks and also is a special-teams ace, with a punt block that caused a Seattle touchdown on "Monday Night Football."
Baldwin graduated from Stanford University. In high school, he was a member of the National Honor Society and of the math and Spanish national honor societies. His success shows that athletics is not antithetical to education -- and that it doesn't matter what round you are drafted in, or if you are drafted at all.
In other football news, the fans cheered wildly at Lucas Oil Stadium in Indianapolis when the hapless 1-13 Colts scored with 19 seconds remaining to upset the heavily favored Texans. This victory may deprive Indianapolis of first choice in the 2012 draft. Earlier in the day, Matt Barkley announced he would return to USC for his senior season -- and perhaps his own shot at being the first player selected, in 2013.
If the Colts end up choosing second or third next spring, and Andrew Luck ends up as the only consensus franchise quarterback in the draft -- that could change, of course -- Indianapolis faithful may rue the day they cheered for the upset of the Texans. Then again, perhaps the Indianapolis plan is to stick with Dan Orlovsky long-term. After all, he took over an 0-11 team and has now won two straight.
Stats of the Week No. 1: At 7:02 Eastern on Christmas Eve, San Francisco allowed a rushing touchdown for the first time in the 2011 season.
Stats of the Week No. 2: Aaron Rodgers has 39 more touchdown passes than interceptions -- a greater figure than the total number of touchdown passes by any NFL quarterback other than Drew Brees.
Stats of the Week No. 3: Tom Brady is on a 34-1 home streak in the regular season and a 0-2 home streak in the postseason.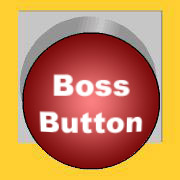 Stats of the Week No. 4: Baltimore is on an 8-0 streak versus Cleveland.
Stats of the Week No. 5: The AFC West has been outscored by 252 points.
Stats of the Week No. 6: Since clinching its first-ever postseason berth, Houston has not won a game.
Stats of the Week No. 7: The Rams and Forty Niners, who meet in the season finale, are 61-61-2 all-time against each other. Noted by Ernest Hayfield of St. James, N.Y.
Stats of the Week No. 8: In the Oakland-Kansas City game, both the first half and second half ended with Oakland blocking Kansas City 49-yard field goal attempts. The Raiders went on to win in overtime.
Stats of the Week No. 9: Cam Newton has more rushing touchdowns than 21 of the league's 32 teams.
Stats of the Week No. 10: The Ryan brothers' teams (the Cowboys and Jets) are 0-8 this season versus the Eagles, Giants and Patriots.
Cheerleader of the Week: Karissa of the Seahawks, who according to her team bio is a college student majoring in "health care leadership," and coaches a dance team at her old high school. Health care leadership sounds like it would be useful in Washington when the next round of political bickering on health care reform begins.
Sweet Play (That Didn't Count) of the Week: Game tied at 3, facing fourth-and-2 on the Kansas City 36, Oakland ran the prettiest fake field goal in many moons. The holder and kicker sprinted left, as if to execute a veer option; the left slotback sprinted right and took a shovel pass from the holder untouched around right end for a touchdown. Play called back by delay of game against Oakland.
Count still tied at 3, Kansas City reached second-and-10 on the Oakland 23 with 43 seconds remaining until intermission. The Chiefs committed three consecutive penalties, moving the marker back to third-and-31; the drive concluded with a long field goal attempt that was blocked. This botched sequence would come back to haunt Kansas City as Oakland won in overtime.
Oakland safety Matt Giordano recovered the blocked kick, and also recorded a big interception against Kyle Orton. Giordano, who was let go by the Colts, Packers, Falcons and Saints, has had a fine season and nearly made the All-Unwanted All-Pros.
Many Sour Plays Packed Into One Game: Entering the contest 4-10, Cleveland reached third-and-1 on its first possession. Power rush by Peyton Hillis? On the day, he would run for 112 yards and a 4.7 yard-per-carry average. But the third-and-1 call was a seven-step pass -- no play-fake, nothing to distract the Baltimore rush. Browns quarterback Seneca Wallace retreated 12 yards before throwing a crazy interception under tackle. It's third-and-1, why is your quarterback sprinting backward?
Baltimore now leading 17-0, the Browns faced goal-to-go on the Ravens' 3 with 11 seconds remaining until intermission, out of timeouts. Coach Pat Shurmur called a run to Hillis, stuffed; the half expired without Cleveland having time to send out its field goal unit. The CBS announcers mocked Shurmur for not getting a kick launched. But Cleveland trailed by 17 points! The Browns needed a touchdown, and Shurmur thought a rush would surprise a defense that was expecting a fade to the end zone, followed by a field goal if incomplete. It was the right call, just didn't work.
Cleveland rallied to a 20-14 deficit and at the two-minute warning, had Baltimore facing fourth-and-2, the Browns out of timeouts. The Ravens sent out their offense to try to draw Cleveland offside -- and the Browns jumped offside. Game over.
Sweet 'N' Sour 99-Yard Play of the Week: Jersey/B leading 7-3, Jersey/A faced third-and-10 from its 1-yard line. Eli Manning retreated into his end zone and threw a 10-yard curl to undrafted Victor Cruz, who legged it all 99 yards for a touchdown -- very sweet.
With six Giants blocking and four Jets rushing, that meant Jersey/B's boast-a-thon defense had seven to cover four; yet it let the guy with the football run the entire length of the field. Hyped corner Antonio Cromartie once again shied from tackling, basically stepping out of Cruz's way so that he would not have to make contact. The play lasted 12 seconds, a long time in sports terms, yet no one from Jersey/B caught Cruz. Safety Brodney Pool, who had an angle, quit on the play and began jogging when Cruz was 30 yards from the house. Very sour.
With the Giants ahead 20-14, Jets facing first-and-10 on their 8 with 2:24 remaining and one timeout -- ample time for a winning drive -- Jersey/B surrendered a safety as defensive tackle Chris Canty bull-rushed past guard Matt Slauson to sack Mark Sanchez: a fitting conclusion to a sour effort all around by the Jets.
Jersey/B went for it in the Maroon Zone on its first possession, on fourth-and-4 from the Giants' 36, converting and scoring a touchdown a few snaps later. But then Rex Ryan went fraidy-cat, ordering a punt on fourth-and-1 from the Giants' 42. Considering the standings and that Jersey/B was playing at home, Ryan punting on fourth-and-1 in opposition territory was perhaps the meekest decision of the 2011 NFL season.
Trailing 20-14 with 5:39 remaining, the Jets took possession at midfield -- control the clock, win the game! Instead Jets coaches abandoned the run, calling all passes. Result: incompletion, incompletion, sack, punt. Counting sacks and scrambles, Jets coaches called 65 passing plays and 22 rushing plays; keeping the ball away from Shonn Greene and LaDainian Tomlinson, and in the hands of the erratic Sanchez. Probably the Giants' game plan was to keep the ball away from Greene and Tomlinson. Who knew this was also the Jets' game plan!
Not only did Jersey/B players and coaches follow up a week of nonstop boasting by performing poorly, Jersey/B management performed poorly. The Giants and Jets share Snoopy Stadium, each team having its own locker room; as home team in this instance, the Jets handled pregame preparation. Jets management placed curtains over the Super Bowl mural in the Giants' locker room -- a cheap-shot, calculated insult that got the Giants fired up. Did Jets management want the Giants to win? Sure seemed that way.
Two Cheers for Ndamukong: Ndamukong Suh soared in your columnist's estimation with the news that last year he gave away $2.6 million, more than any other pro athlete. Donating to charity, education or the arts is among the strongest signs of admirable character. Suh's gifts occurred before he acquired a reputation as a dirty player -- suggesting they weren't done to buy good press, rather, were altruism. Hip-hip-hooray for Ndamukong Suh.
Now check that list and note how few top professional athletes have given away a meaningful portion of their megabucks.
Christmas Present That Wasn't Delivered: Cincinnati leading 23-16 with 1:30 remaining, Arizona faced fourth-and-5. The Bengals ran a mega-blitz, which the Cardinals blocked. Slot receiver Early Doucet sprinted to the end zone uncovered. Quarterback John Skelton delivered a perfect pass for the touchdown. As the ball approached, Doucet fell down. Cincinnati went on to win.
Untouched Opening Sequence: On the first offensive snap of the Texans at Colts collision, Brian Cushing of Houston came through the Indianapolis offensive line untouched, causing a fumble that Houston recovered. On the third offensive snap of the contest, Houston's Arian Foster went through the Indianapolis defensive front untouched for a 9-yard touchdown. On two of the game's first three snaps, no one from Indianapolis even made contact with Houston's key player. Game seemed over after just one minute, right? Obviously that's what the Texans thought.
Christmas Eve in Hell's Sports Bar: Patrons in Hell's sports bar did not see a down of the Jersey/A-Jersey/B slugfest. But they saw every down of St. Louis at Pittsburgh. On their opening possession, the 2-12 Rams punted on fourth-and-2 in Steelers territory. Later, St. Louis punted on fourth-and-1 and again on fourth-and-2. Trailing 13-0 in the second half, 2-12 St. Louis attempted a field goal from the Pittsburgh 15. Outraged, the football gods pushed the kick wide. Trailing 27-0, St. Louis took possession with three minutes remaining -- and ran up the middle to kill the clock.
Bears Sink Slowly Into the Sunset: Since Jay Cutler was injured, the Bears have gone 0-5 with 12 interceptions by their backup quarterbacks.
What Did NFL Headquarters Know and When Did They Know It? Just after Tom Brady ran for a touchdown to make it New England 27, Miami 17 with three minutes remaining, the highlight flag posted on NFL.com said, "Brady puts the Patriots up for good." That was the official NFL word with three minutes showing on the clock! So maybe that "Patriots comeback" was not as spontaneous as assumed. Bill Belichick was behind this somehow.
Brady threw for 281 yards, which is 236 fewer yards than he threw for the first time the Flying Elvii and Marine Mammals met this season. Always bear in mind, passing numbers tend to be better in warm weather.
Scoring to pull within 27-24 with 1:51 remaining, Miami kicked away rather than onside kick. Yes, the Dolphins held three timeouts. But they were on the road, kicking away to one of the league's most proficient offenses; all New England needed was one first down to drill the clock. Needless to say, that's what happened. Miami had a better (though still long-shot) chance of victory had it onside kicked.
But seeking victory is not always first in a coach's mind. Interim head coach Todd Bowles would have known that if he ordered a deep kick, the Dolphins would all but surely lose -- but they would lose only 27-24. The league grapevine would say, "Hey, the Dolphins went into New England in December and only lost by three," improving the odds that Bowles will convert his Miami interim status into the plum job at Miami or elsewhere. Had Bowles ordered an onside, maybe the Dolphins pull out a spectacular victory. But there's a better chance the Patriots would cover the kick and Belichick, known for going for the jugular, would order his offense to attack the end zone. Then the game might have ended with the grapevine saying, "The Dolphins had a 17-point lead in New England and ended up losing by 10, Todd Bowles doesn't know what he's doing." Consciously or subconsciously, Bowles made the decision that was good for his career rather than the one that was good for his team. Most NFL coaches would have done the same, placing their résumés first.
A Tale of Two Turnovers: On the first Tim Tebow pick-six at Buffalo, the Bills led 26-14; Denver had abandoned its high school-inspired triple-option attack for straight dropback passing. Obviously Tebow isn't ready for this. The Bills were in Cover 3, meaning two soft cornerbacks backpedaling plus a safety deep. It appeared Tebow simply had no idea the high safety was there, and threw the ball directly to him. John Fox continues to make ultra-conservative game management decisions, which hardly helps Tebow. The Broncos entered the contest ranked No. 1 for rushing offense; the Bills were 30th-ranked for rushing defense. Yet on fourth-and-1, Fox ordered a punt -- which Leodis McKelvin returned for a touchdown, turning the game Buffalo's way.
The Bills' fortunes this season indicate the extent to which luck with turnovers is great when it happens, but not the basis of consistent NFL success. In their six wins, the Bills are plus-13 for turnovers; in their nine losses, minus-9. Similarly this season the Seahawks were minus-10 for turnovers in opening 2-6, then plus-17 in a 5-2 streak.
Everybody wants turnovers -- but luck with them can make you seem better than you are, while lack of luck with turnovers can show who you are. Good teams win regardless of turnovers, while pretenders rely on turnover luck. On the season the Pittsburgh Steelers are minus-12 for turnovers, while the Seahawks are plus-seven and the Bills plus-four. Which of these three teams would you least like to play?
Ho Ho Ho: Shortly before the clock struck midnight on Christmas night the Bears, trailing 35-18, had fourth-and-6 on the Green Bay 12 with a minute remaining. Lovie Smith sent in the field goal unit. At this point there was no decision that might have given Chicago a chance at winning. But Smith should have tried for a touchdown, for the Bears' self-respect.
Sour Series of the Week: Heavily favored Houston, boasting the league's top-rated defense, led 16-12 with 1:56 showing and had hapless 1-13 Indianapolis on its own 22, out of timeouts. A victory would have given Houston a bye in the playoffs; the Moo Cows proceeded to allow the Colts to drive for the winning touchdown with 19 seconds remaining.
Houston was called for three major penalties on the final possession -- grabbing the face mask, roughing the passer and pass interference. All the calls were deserved; Texans defensive end J.J. Watt also should have been called for removing his helmet and gesturing at an official. The Texans' undisciplined play not only gave Indianapolis extra yards, with the Colts running out of seconds, thrice the Texans stopped the clock for them.
The pass interference came on an eight-man mega-blitz that backfired badly. The mega-blitz was radioed in by backup defensive coordinator Reggie Herring. Starting defensive coordinator Wade Phillips, still in the hospital, never would have made such a boneheaded call. But the Sour Warhead play by Houston occurred with a minute remaining and Indianapolis facing third-and-7. The Colts sent four receivers out; the Texans rushed four; Houston failed to cover the Colts' short receiver. That meant that on deep routes, the Texans had seven defenders available to cover three receivers. Yet with seven to cover three, Reggie Wayne got open for a 34-yard reception that put Houston into panic mode. Very, very sour.
Unified Field Theory of Creep: Mark Lukoski of Hunt Valley, Md., reports: "A few days before Christmas, the 7-11 in Towson, Md., had an impulse purchase display of Cadbury Easter Eggs and Reese's Peanut Butter Eggs. The Cadbury eggs had an expiration date of March 7th, a full month before Easter Sunday."
The Dinosaurs Seemed More Real Than the People" So it turns out that on "Terra Nova," super-advanced technology of the year 2149 can build a time machine -- but bombs still have exposed colored wires that must be cut in the correct order. One small act of sabotage can still cause an enormous high-tech facility to destroy itself in seconds, as the hero runs just ahead of cascading explosions. People whose hands are tied behind their backs can still escape by rubbing the cords against nearby metal. A teenager's laptop fails, and she loses her homework, books and music. One hundred thirty-eight years into the future, people still aren't backing up their files!
Of course "Terra Nova" is just an absurd television show. But since Fox promoted it as the most expensive program ever made, "Nova" merits an absurd level of scrutiny.
The show -- which just had its season and perhaps series finale -- once again demonstrates the contemporary Hollywood maxim: millions for special effects, skimp on writing. Ye gods, was "Terra Nova" poorly plotted and poorly written. Since there were a ridiculous 12 credited producers, the producers are more to blame than the writers. But bottom line is what matters, and bottom line is that the plotting and dialogue of "Terra Nova" were an industry low.
After a full season, viewers learned next to nothing about the world of 2149 -- that is, the science fiction part. What was America like? What direction was global society headed? No clue. Viewers were told that the adversary of the West is "Russo-China," and that a civil war just happened in Somalia -- which makes it seem hardly anything has changed in more than a century. All we really find out about the United States of 2149 is that it can build a time machine but not control air pollution -- a problem already declining rapidly -- and that no one in the year 2149 has a sense of humor. The entire season of "Terra Nova" went by without a joke. Sense of humor was essential to the success of "Star Trek" and "Stargate," sci-fi serials that, unlike "Terra Nova," were very popular and earned more money than they cost.
Adding humor and speculation about the future to "Terra Nova" would have required something today's Hollywood abhors: originality. Viewers did get chase scenes, fight scenes, people walking into obvious traps, a sinister evil corporation with unlimited power, and a cartoonish chief villain (the "Big Bad," to scriptwriters) who in the finale is shot twice in the chest at close range, in a scene in a jungle far from medical care -- and then in the cliffhanger, we learn he's alive and will strike again!
"Terra Nova" had many of the standbys of "Star Trek" and "Stargate," without the compensating humor and intelligent plots. On "Terra Nova," like on "Star Trek," the radios and power fail constantly. The "captain" character goes on "away" missions, including leaving the settlement alone on two occasions. When we see a security guy we've never seen before, he is sure to die. Small amounts of electricity are carried by super-large cables, just like in the 1966 "Star Trek" pilot. The time portal looks and functions like a Stargate: characters even refer to "unscheduled activation," a key "Stargate" phrase. A secure facility has an air shaft you can crawl out through -- and it's lighted!
It's the mid-22nd century, yet idioms have not changed. Characters say "I'm done," "a world of hurt," "ginormous," "I'm running late," "back at you" and "clicks" to mean kilometers. Think how different typical speech was in 1873, which was as far backward as "Terra Nova" goes forward. Yet the 22nd century people of "Terra Nova" talk exactly like Southern California mall customers of the present day.
The use of today's lingo not only represented a failure of imagination but a missed marketing opportunity. "Terra Nova" should have contained future slang -- made-up words the characters would use without explanation, that viewers would figure out from context. Made-up vocabulary is a factor in the ratings success of "Game of Thrones." Made-up future slang might have entered social-network culture as memes, which would have gotten young people talking about "Terra Nova" and watching so they could be first to hear and use the next bit of future slang. Instead, people from the year 2149 said "ginormous."
Plot holes were everywhere. The time portal that takes people back 85 million years into the past, where they must battle obviously fake computer-generated dinosaurs, is shown as slightly larger than a house door. Yet we see a huge armored personnel carrier minutes after it was supposed to have come through the portal. How did it fit?
In the pilot, viewers are told the peaceful Terra Nova colony has only a few small jeeps and no other vehicles. Yet in the finale, suddenly the good guys have many vehicles including a giant truck -- where did these come from? There are roads all around Terra Nova, though road-building equipment is never seen, while ditches are shown being dug with shovels. Who built the roads? In the pilot, imminent death by man-eating thunder lizard is depicted as awaiting anyone who steps outside the colony walls without weapons. By late in the season, many characters are roaming around the jungle unarmed, without the slightest inconvenience. Where did all the dinosaurs go?
Often, viewers are told that the past is "waiting" for the future to send something or someone back, or that an action by the future will "happen in three days" or some such. The future has a time machine! Supply shipments departing over a period of years from the standpoint of the future could all arrive in the past on the same day. For that matter when the mercenaries of a Generic All-Powerful Evil Corporation come back to the past to seize booty, they had no reason to materialize outside the Terra Nova colony and go to war with its noble soldiers. The mercenaries could have used the time machine to materialize before Terra Nova was built, then grabbed whatever they wanted at their leisure. Instead they traveled backward in time to the only point in millions of years when they would be opposed by force.
When the mercenaries show up, their plan is to "strip-mine this world for its resources," their sinister leader says. That also was the plan of the evil mercenaries in "Avatar," a movie that begins in the year 2148. Right now all primary resources on Earth, except for freshwater and groundwater, are in plentiful supply. Perhaps there will be some chain of events that causes resource exhaustion; it seems more likely that advances in technology will reduce resource waste, while improving access to deposits that today are out of reach. Even so, if resources are the issue, Antarctica and the moon offer a vast reserve, which ought to be attainable in cost-effective ways by the 22nd century.
Instead on "Terra Nova," society builds an immense time portal complex, said to be half the size of Chicago, and in "Avatar" society builds a fantastic fleet of interstellar spacecraft, to go far into the past or deep into the galaxy in search of stuff that's cheap. Of course Hollywood traffics in shallow thinking. But "we want to steal their resources" was what governments and crown corporations thought in the 19th century. Trends in science and technology are making intellectual property more valuable than natural resources. Hollywood doesn't seem aware of this.
What, specifically, do the mercenaries desire from 85 million years in the past? Iron. "Gentlemen, we will be rich," the mercenary leader cackles as pallets holding 90 tons of iron come through the portal to 2149. I'd love to think this was a sly joke by the producers, since iron ore is among the most plentiful substances in Earth's surface, while iron oxide is common on the surface of the Moon. Sadly, Terra Nova producers gave no hint of wit; they seem more likely to think iron is the kind of thing evil capitalists would plunder. At current prices, 90 tons of iron ore is worth about $12,000. On the TNT alien-invasion series Falling Skies, a battle fleet of enormous faster-than-light starcruisers has come to Earth and destroyed the world's militaries, in order to steal -- scrap metal, for its iron.
Then there's the fingerless gloves. The commander of the Terra Nova settlement -- whose political structure is never explained; he's just a commander everyone obeys, whereas actual colonies have been hotbeds of political debate and utopian theorizing -- always wears fingerless gloves. This is not for warmth: The Cretaceous period depicted in the show was warm. The gloves are to make him seem a tough guy. "Falling Skies," like "Terra Nova" claiming Steven Spielberg as executive producer, also has its macho protagonist wear fingerless gloves. Have you ever observed anyone wearing fingerless gloves, other than Bob Cratchit?
These days one could save time by listing the shows and movies that don't give Spielberg a vanity credit. Apparently when Spielberg sells his name to a sci-fi production, he says: "Have the macho guy wear fingerless gloves. Have good-looking teenagers be chased by obviously fake computer-animated monsters. Have a family secret in the backstory, and a plotline that makes no sense. That will be $1 million, please."
"Terra Nova" is a long shot to be renewed. If it is canceled, viewers will never find out how the mysterious 16th-century wooden sailing ship ended up 85 million years in the past. The writers will never find out, either.
Disclaimers of the WeekThe backs of tickets for the last BCS title game said, "The holder agrees to comply with all applicable laws." The holder must comply with the law whether a disclaimer mentions this or not! Tickets for this year's Allstate Sugar Bowl say in tiny type on the back that spectators cannot bring "contraband" into the Superdome. Contraband is illegal whether a disclaimer says so or not.
Recently, I submitted a recommendation letter for a student applying to an Ivy League school. Not only did the school require me to click "I accept" to a 1,103-word disclaimer, the disclaimer contained such obviously meaningless verbiage as, "Access and use of the online recommendation is subject to all applicable federal, state and local laws and regulations." Laws apply whether the disclaimer says so or not! The disclaimer further announced that "in no event" shall the online company's "shareholders, directors, officers, employees and agents be liable for any direct, indirect, punitive, incidental, special, or consequential damages." This sort of sentence would be laughed out of court -- liability cannot be disclaimed.
The 2011 All-Unwanted All-Pros: Here are the qualifications for the All-Unwanted All-Pros: A player must have been undrafted, or been waived, or been let go in free agency when his original club made no bona-fide attempt to retain him. Players who left their teams via trade are not eligible, because the team received something of value in return. Free agents whom their original teams wanted to retain, but could not for salary-cap reasons, are not eligible.
It is possible to be both wanted and unwanted. For example, Wes Welker qualifies as unwanted for going undrafted, then being waived by San Diego. But his trade from Miami to New England does not count, since the Dolphins got draft choices in return.
An asterisk means unwanted more than once. Statistics cited stop after 14 games, which is when Pro Bowl voting closes. TMQ thinks Pro Bowl voting should not close until the season ends, but this is not exactly the first topic on which TMQ views have not swept the nation. In past seasons the undrafted James Harrison has made the All-Unwanted All-Pros. This season Harrison seems so determined to convince people that he is not much of a human being that he has been disqualified from consideration.
First-team offense:
Offensive line: Tyson Clabo,* Atlanta (undrafted, waived by four NFL teams); Jeff Saturday,* Indianapolis (undrafted, future first-ballot Hall of Famer); Mike Brisiel, Houston (undrafted); Erik Pears,* Buffalo (undrafted, waived by three NFL teams); Richie Incognito,* Miami (waived by two NFL teams).
Tight end: Antonio Gates, San Diego (undrafted, did not play football in college).
Wide receiver: Wes Welker,* New England (undrafted, waived by San Diego, not recruited out of high school despite scoring 80 touchdowns and kicking 35 field goals, likely Hall of Fame entrant); Victor Cruz, Jersey/A (undrafted out of Division I-AA Massachusetts).
Running backs: Arian Foster, Houston (undrafted, led NFL in rushing in 2010); Fred Jackson, Buffalo (undrafted).
Fullback: Vonta Leach,* Baltimore (undrafted, waived by three NFL teams. Everywhere Leach goes, two things happen: The team has a great year rushing, and afterward Leach is waived).
Quarterback: Drew Brees, New Orleans (let go by San Diego, unwanted when he offered to sign with Miami, later Super Bowl MVP).
Placekicker: Matt Prater,* Denver (undrafted, waived by three NFL teams; against Chicago, his 59-yard final-second field goal to force overtime followed by 51-yard field goal to win was the biggest kicking feat in the NFL this season).
Returner: Josh Cribbs, Cleveland (undrafted despite being a record-setting college player).
First-team defense:
Defensive line: Andre Carter,* New England (had his best year at age 32 after being let go twice); Jason Babin,* Philadelphia (let go by Houston, Seattle, Kansas City, Tennessee and his own team, Philadelphia); Mike DeVito, Jersey/B (undrafted out of Division I-AA Maine); Kevin Vickerson,* Denver (waived by three NFL teams, played for the Cologne Centurions).
Linebackers: London Fletcher,* Washington (undrafted out of Division III John Carroll, let go twice, leads NFL in tackles, may be first player ever selected to Hall of Fame without being voted into the Pro Bowl, which he's made only as an injury alternate); Ahmad Brooks, San Francisco (viewed as a bust in Cincinnati); Jameel McClain, Baltimore (undrafted).
Defensive backs: Tramon Williams,* Green Bay (undrafted, waived); Charles Woodson, Green Bay (let go by Oakland as "too old," now wears Super Bowl ring and is likely Hall of Fame entrant); Jabari Greer,* New Orleans (undrafted, let go by Buffalo when Bills used a high No. 1 choice on corner Leodis McKelvin, since benched); Ryan Clark,* Pittsburgh (undrafted, waived by the Giants and Redskins, starts for the league's top passing defense).
Punter: Brad Maynard,* Cleveland (let go by three NFL teams, had 69 punts with 27 downed inside the 20 and zero touchbacks, a phenomenal stat).
Special teamer: Dan Skuta, Cincinnati (undrafted out of Division II Grand Valley State).
Second-team offense:
Offensive line: Lyle Sendlein, Arizona (undrafted); Robert Gallery, Seattle (often described as a draft bust because he was the No. 2 choice in 2004 and initially played poorly, needed time to adjust to the NFL); Jared Gaither,* San Diego (waived twice in this season, had a great game in his first Chargers outing, on "Monday Night Football"); Byron Bell, Carolina (undrafted); Brian Waters,* New England (undrafted, released by Kansas City as "too old," realistic shot at the Hall of Fame).
Tight end: Jake Ballard, Jersey/A (undrafted).
Wide receivers: Lance Moore,* New Orleans (undrafted, waived); Doug Baldwin, Seattle (undrafted).
Running backs: Cedric Benson, Cincinnati (practically propelled out of cannon, Chicago was so anxious to waive him); LeGarrette Blount, City of Tampa (undrafted, rushed for 1,000 yards as a rookie).
Fullback: John Kuhn, Green Bay (undrafted out of Division II Shippensburg).
Quarterback: Tony Romo, Dallas (undrafted out of Division I-AA Eastern Illinois).
Place-kicker: Robbie Gould,* Chicago (undrafted, waived twice, 6-for-6 from beyond 50 yards despite kicking conditions at Soldier Field).
Returner: Brandon Banks, Washington (undrafted, at 160 pounds shows there is a place for normal-sized human beings in the NFL).
Second-team defense:
Defensive linemen: Jeremy Mincey,* Jacksonville (waived three times including once by his own team); Leger Douzable,* Jacksonville (undrafted, waived by four NFL teams; this unwanted pair is a reason the otherwise woeful Jaguars are fourth in defense); Adam Carriker, Washington (let go after being a high-number choice at St. Louis); Thomas Keiser, Carolina (undrafted, minored in Arabic at Stanford); Israel Idonije,* Chicago (undrafted, waived, attended University of Manitoba).
Linebackers: Antwan Barnes,* San Diego (let go by two NFL teams); Erik Walden,* Green Bay (waived by four NFL teams); Bart Scott,* Jersey/B (undrafted out of Division I-AA Southern Illinois).
Defensive backs: Jordan Babineaux,* Tennessee (undrafted, waived, had 97-yard interception return for touchdown this season); Carlos Rogers, San Francisco (shown the door in Washington to free up money for megabucks corner DeAngelo Hall, whom Rogers has outplayed); Brent Grimes, Atlanta (undrafted out of Division II Shippensburg); George Wilson, Buffalo (undrafted, was a wide receiver in college, in offseason works as an actor in music videos).
Punter: Sav Rocca,* Washington (undrafted, waived by Eagles, played for Collingwood Magpies in Australian-rules football, has high net average -- more important than gross average -- because only one of his kicks went into the end zone).
Special-teamer: David Hawthorne, Seattle (undrafted, starts at linebacker).
Rich People -- Stop Giving to the Ivy League! Last week Charles Feeney, the founder of Duty Free Shoppers Group, gave $350 million to Cornell University, in order to put Cornell over the top as winner of a competition among elite universities to build a new science and technology graduate school in Manhattan, on Roosevelt Island in the East River. Surely the school is a welcome idea, and Feeney is an admirable man who has given Cornell, his alma mater, close to a billion dollars, and who also makes other generous donations.
But rich people -- stop giving to the Ivy League! Give where your money will make a difference. Cornell already has an endowment of $4.4 billion. Harvard holds $27.6 billion, Yale $16.7 billion, Stanford $13.8 billion. (Find any 2010 endowment here; the 2011 study is not out yet.) Amherst, Grinnell, Pomona, Swarthmore and Williams number among little liberal-arts colleges whose endowment is at least $1 billion. All schools named in this paragraph are tremendous institutions, but all are already overbuilt physically, have no revenue problems and mainly serve the privileged class. Rich men and women -- give your money to colleges that serve average people!
Berea College of Kentucky, founded to serve the poor of Appalachia, has an endowment of $846 million and puts every penny to good use -- since it is a private school but does not charge tuition. Many colleges that cater to average people are hurting for money: Bethune-Cookman has a $34 million endowment, Fairleigh Dickinson has a $24 million endowment, Carroll College a $19 million endowment. A big donation to any of these, or many other colleges and universities short on money, would transform lives. A big donation to an Ivy or Stanford just becomes another bronze plaque.
Or rich men and women, give directly to average people trying to afford college. Reader Samir Syed of Montreal notes this story of NFL star Braylon Edwards giving $10,000 to each of 79 high school graduates he met when they were eighth graders. "I like this type of thing much better than a donation to a rich university that already has a big endowment," Syed notes.
Saints Stat-a-Rama: Not only did Drew Brees set the single-season passing yards record against Atlanta on "Monday Night Football," the Saints are now up to 6,857 total offensive yards. The NFL season record is 7,075, set in 2000 by the Greatest Show on Turf Rams led by Kurt Warner. New Orleans is likely to break this record in its regular-season finale. Though that game has only a remote chance of mattering to the Saints' playoff seeding -- New Orleans has locked the third seed and can advance to the second only if San Francisco loses to now-woeful St. Louis -- expect Brees to play and throw a lot.
Why? Not just to pad the record, to make sure Tom Brady does not overtake him. Right now, Brees has 5,087 yards passing (Marino's mark, which lasted a quarter-century, was 5,084) while Brady has 4,897. New England must win its finale to lock the first seed in the AFC. That gives the Patriots ample reason to try for lots of points, which might mean a lot of passing yards for Brady, now only 190 yards behind Brees.
Athletes and coaches claim not to care about records, but most do. Brees wants to hold a major record. Sean Payton wants to be the coach of a quarterback who holds a major record. If it's the second half next Sunday, and Payton knows San Francisco is pounding St. Louis (meaning New Orleans cannot improve its seeding) while New England is in a close game with feast-or-famine Buffalo (meaning Brady stays in), the New Orleans coach may be sorely tempted to keep Brees on the field and throwing to make sure he finishes the season ahead of Brady.
In the 2010 regular-season finale, which like this year's had only a small chance of mattering to the Saints' seeding, Payton went all-out to win and lost three starters to injury; New Orleans then collapsed in its playoff opener. If Payton goes all-out Sunday, mainly to ensure Brees keeps the record, and injuries happen again, another sour ending could await these Saints. Since it is unlikely the Saints can earn a bye, New Orleans might be better off to rest starters and shrug about records. That's easier said than done.
Why is New Orleans so effective on offense? It's not funky tactics. The Saints huddle and Brees is usually under center, tactics now practically quaint. They don't snap fast -- 63 offensive plays versus Atlanta, a common number. (The fast-paced Falcons snapped 75 times.) They don't use much four-wide or empty, usually having a tight end or fullback on the field, often playing with two tight ends. In a year when shotgun-spread fast-snap offense is the rage, the league's top yardage numbers are coming from a relatively traditional look.
What New Orleans has in abundance is quality. The offensive line is first-rate. New Orleans has four starting-quality tailbacks, from power back Mark Ingram to speed back Darren Sproles, one of the NFL's fastest players. (The Saints' offseason moves to offer big bonuses to sign Sproles and defensive tackle Aubrayo Franklin are looking like a coup.) New Orleans has four talented wide receivers: All block for rushing plays and run out their routes when they are decoys, things diva wide receivers won't do. New Orleans has Jimmy Graham, one of the hardest players in the NFL to cover. Payton is the league's best play-caller, not for flashy trick plays but for mixing run and pass and for showing defenses actions that seem like one thing, then in two seconds become another. And Brees is a star in his prime. He sees the entire field and thinks fast on his feet. Brees has developed a sixth sense about which receiver will be open, and where. He's usually right.
As for Atlanta, the Falcons are built around power rushing and power defense -- yet versus New Orleans, a finesse team, were outrushed by 129 yards. Rookie Julio Jones is playing well, but the king's ransom of draft choices Atlanta gave for him has already resulted in decline of the Falcons' power game. In the first half, when the game was close, Atlanta coaches radioed in only nine rushing plays. Thirty Falcons downs were passes targeted to Jones or Roddy White, and that is not a formula for success. In "authentic" games -- contests against teams that make the playoffs that season -- the Falcons are 1-4. Atlanta just isn't as good as it was last year, and its 2012 first-round draft pick has already been spent.
ESPN to Announce New Channel Devoted to Rowing: I wrote that European universities don't have the sports mania found in the United States, and this is one reason fewer Europeans than Americans attend college -- sports mania here makes college attendance more appealing, and draws donations to help fund the system.
Reader Rachel Smith of London counters, "I played field hockey for the University of London. Certainly in the United Kingdom, college sports are a big deal for those at the institutions. There is a great deal of competition but not the level of media attention that is seen in the United States, and sports programs do not, generally, generate money for the university. Institutions such as the universities of Bath, Loughborough and Birmingham pride themselves on high-level sporting excellence with world-class facilities. Please don't think the lack of media hype means there is nothing going on. The media in the United Kingdom are obsessed with pro soccer, and give other athletics little notice."
She continues, "Also, the majority of us end up with at least one bit of university-branded clothing! There are plenty of people wandering about wearing Imperial College hoodies. "
Florian Ederer, an economist at UCLA, writes, "Oxford, my alma mater, and Cambridge stand out for their sports enthusiasm. Every year more than two million people gather near the banks of the river Thames and a television audience of about 120 million worldwide tunes in to see rowing crews of Oxford and Cambridge in the world's oldest university athletic contest, the Boat Race. Care to guess when Oxford and Cambridge receive the largest amount of donations every year? Right after the race."
Surely You Feel Safer Now: The Nuclear Regulatory Commission has a disclaimer.
Wacky Food of the Week: There's still time to order some high-end holiday ice cream from Jeni's Ice Creams of Ohio. This selection has "cumin, frankincense, honey, turmeric, essential oils, cherries, plums, vanilla, [ingredients] common to people millennia ago." Or there's Boozy Eggnog with Kentucky bourbon.
"Ki Patki ye Mirare:" Years ago, as an alternative to "Washington Redskins," I asked readers to propose an indigenous-language name for this team. The best came from Tim Lowell, who suggested Dan Snyder's club be renamed the Washington Sange, which means weasels in Lenape. "A portrait of Danny would adorn the helmets," Lowell proposed. Ameer Youssef of San Francisco proposed the Washington Ho'Nehe, which means wolves in Cheyenne. He further proposed the Dallas Cowboys become the Dallas Ah-Tad -- girls in Navajo -- and that the Philadelphia franchise, whose TMQ nickname has changed a lot lately, become the Philadelphia Atsah, which means eagles in Navajo.
The Washington Sange are now coached by Mike Shanahan, who was self-christened as The Ultimate Leader. Reader Omar Jalife of Mexico City suggests this phrase, too, be stated in an indigenous language: "DC used to be an area where Algic was spoken, however I wasn't able to find an Algic dictionary. Shanahan was born in Illinois, where the Catawba language was spoken, and Catawba dictionaries are available. Therefore I propose Shanahan be called 'Ki Patki ye Mirare,' which translates as 'The Great Commander.'"
Sadly, the Denver Broncos official bio describing Shanahan as "The Ultimate Leader" no longer exists on the Web. But check his current speakers-bureau bio, which says a great deal about his days at Denver, San Francisco and northern Arizona, and almost nothing about his performance running the Redskins.
Obscure College Sign-Off: This item folds its tent and steals off into the desert, as the colleges that play from here on out tend to be well-known.
For years at this point TMQ has said, "I find it reassuring that long after you and I have left this mortal coil and are trying to scalp tickets to meet the football gods, every Saturday at small colleges across our great nation, plastic-clad gentlemen will be slamming into each other as leaves fall, boys try to get girls' phone numbers and car alarms go off in the parking lot. In the Great Chain of Being, this is the football link." At current rates of advance in technology, someday boys may be trying to get girls' prefrontal cortex telepathy routing codes. The car alarms, I feel quite confident, still will be going off in the parking lot.
Next Week: Should Tuesday Morning Quarterback have a disclaimer?
In addition to writing Tuesday Morning Quarterback for Page 2, Gregg Easterbrook is the author of "Sonic Boom" and six other books. He writes a politics column for Reuters, and is a contributing editor for The New Republic, The Atlantic Monthly and The Washington Monthly. His website can be found here, and you can follow TMQ on Twitter.