Commentary
In NFL, offenses become new defense
The Green Bay Packers not only just became the first team ever to finish last in defense yet have the league's best record -- Green Bay became the first team to finish last in defense and make the playoffs, period.
Last in defense, home-field advantage throughout the NFC playoffs. This seems unprecedented until one looks over to the other conference, in which the New England Patriots finished second to last in the league in defense, yet won home-field throughout the AFC playoffs.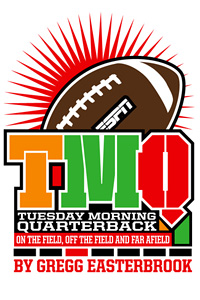 According to ESPN Stats & Information, twice before (the '91 and '93 Bills) the league's second-worst defensive team won a conference's first seed. Only four other times has the league's second-worst defensive team reached the playoffs, all as wild cards. Never before has the league's worst defense been invited to the postseason party.
Till the 2011 season, only two teams ranked worst or second-worst in defense have attained a first-round bye. Now in the same season, the NFL's two worst defenses statistically attained the league's two top finishes.
In a year of stat-a-rama, this seems the big development. Drew Brees setting the all-time passing yards record for a season is important, but he averaged 16 more passing yards per game than Dan Marino did in 1984. That's not hugely different. The two lowest-ranked defensive teams finishing first in the NFC and AFC: That is hugely different.
Green Bay and New England not only finished at the top of the heap with bad defenses statistically, they are on a combined 48-7 streak. Offense sells tickets, defense wins championships?
The defending champion Packers just allowed one player, Calvin Johnson, to gain 244 yards against them. And it didn't matter -- Green Bay won. The Packers just allowed Detroit to gain 502 yards passing, and it didn't matter -- Green Bay won. The Patriots just allowed a losing team, Buffalo, to gain 402 yards against them, and it didn't matter --New England won.
Obviously, New England and Green Bay have top offenses, ranked second and third statistically, after New Orleans. What jumps out about the Packers and Patriots is their yards per pass attempt. Green Bay gains 9.3 yards per attempt, the NFL's best, while New England gains 8.6 yards per attempt, second-best. The most efficient rushing team this season, Carolina, gained 5.4 yards per attempt, and finished with a losing record. The second-most efficient rushing team, Minnesota, with 5.2 yards per attempt, finished 3-13. Gaining the most yards per try with passing plays is the winning football formula of the moment.
Passing plays have always averaged more yardage per attempt than rushes. Sid Luckman holds the record with 10.9 yards per pass attempt over a season, in 1943. But Luckman threw an average of 20 times per game, against defenses stacking the line to stop the rush. Tom Brady threw 38 times a game, against defenses expecting pass. Drew Brees threw 42 times a game, against defenses that were expecting the pass.
Of course, rules have been changed to favor passing -- banning the head slap slowed the pass rush, enacting and then making more strict the five-yard chuck rule helps receivers get open. The new rule regarding unnecessary roughness for hammering a defenseless receiver helps the offense a little, but the switch to passing mania was well under way before that rule change. Purists may complain about the new rules, but scoring makes the game popular, bringing in paying customers, while reduction of helmet-to-helmet hits is essential to the preservation of the sport.
Are Green Bay and New England of 2011 flukes? Both pass the ball with such efficiency that it doesn't seem to matter how many yards their defenses allow. Both often jump to big leads and don't care if their defenses give up yardage late. In the 2010 season, the Chargers finished first on defense and failed to make the playoffs -- take that, purists!
The same is happening at the top of college football. Yesterday in the Fiesta Bowl, Oklahoma State allowed Stanford 590 offensive yards, all but a few in regulation, while in the Rose Bowl, Oregon allowed Wisconsin 508 yards of offense. A generation ago -- a few years ago! -- such numbers would have been considered shocking defensive breakdowns, surely leading to decisive defeats. Yet Oklahoma State and Oregon won. Oklahoma State was held to a grand total of 13 yards rushing, and scored 41 points.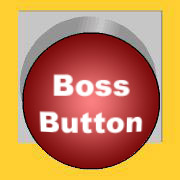 If there is going to be a comeback for power defense, the playoffs are the time. Green Bay won games 44-41, 38-35, 45-38, 42-34: can the defending-champion Packers really count on flying down the field on their final possession? Kansas City showed that the Packers' defense has trouble with the run when Green Bay is playing from behind and the opponent is trying to control the clock. New England lost consecutive, relatively low-scoring games to the Steelers and Giants when opponents played the tough-guy style, jamming Patriots receivers at the line to throw off timing routes.
But if you'd rather watch offense than defense, if 44-41 sounds like more fun to you than 13-10, this is your year! Will purist football or pass-wacky assert itself in the playoffs? The top four defenses -- Pittsburgh, Houston, Baltimore and San Francisco -- all made the postseason. We'll soon find out if defense still wins championships.
In other football news, it is official that the Colts want Andrew Luck -- or maybe Robert Griffin. Trailing 10-3 in the third quarter, the 2-13 Colts faced fourth-and-goal on the Jacksonville 2. Jim Caldwell sent in the field goal unit, to ensure the Colts would finish 2-14. The game was an unusually short 2 hours, 41 minutes, as if both franchises -- Jacksonville had a crummy year too, finishing 5-11 -- were anxious to get the season over with. Someday Jacksonville may wish it had been the one that played to lose this game, since now the Jaguars will get to face Luck twice a season. Or maybe Griffin twice a season.
Victor Cruz, undrafted out of Division 1-AA Massachusetts, is the toast of the New York-New Jersey Standard Metropolitan Statistical Area, finishing third in reception yardage at 1,536 yards, setting the Giants' single-season receiving mark and with monster long touchdown receptions in the back-to-back wins that propelled the Giants into the postseason.
But Cruz is not in the Pro Bowl. Voting closes after the 14th game -- and in the final two regular-season contests, Cruz had 342 yards receiving plus touchdowns of 99 and 74 yards. There has never been a better example of Tuesday Morning Quarterback's contention that Pro Bowl voting should not close until the regular season is over -- till we know what's happened.
Instead Pro Bowl voting closes after 88 percent of the season, leading to TMQ's contention that the gentlemen going to Hawaii should be called the 88 Percent All-Pros. I did my All-Unwanted All-Pros this season after 14 games in keeping with the Pro Bowl metric, and though I had Cruz on the first team, Doug Baldwin was my Unwanted Player of the Year. Had I waited till the season ended, Cruz would have been the man. Denied twice! Denied the Pro Bowl, and TMQ recognition.
Good luck to the Cincinnati Bengals and Detroit Lions, who open the playoffs in dome stadia at Houston and New Orleans. Road teams playing indoors in the postseason are on a 6-18 streak .
The opening-round pairing of 12-4 Pittsburgh at 8-8 Denver is more evidence of TMQ's longstanding contention that the NFL playoffs should be a seeded tournament, like the NCAA basketball tournaments. If the postseason were seeded, the Steelers would be hosting the Broncos. Pittsburgh won four more games than Denver did -- shouldn't the Steelers host?
Stats of the Week No. 1: Cincinnati and Denver lost, and made the playoffs. Tennessee won, and was eliminated.
Stats of the Week No. 2: The Lions-Packers contest was the first game in NFL annals in which both quarterbacks threw for at least five touchdowns and 400 yards.
Stats of the Week No. 3: Since waiving Albert Haynesworth, the Patriots are 8-0. Since claiming Haynesworth, the Buccaneers are 0-8. Noted by reader Greg Willis of Chesterfield, Mo.
Stats of the Week No. 4: The Carolina Panthers scored 16 touchdowns in 2010. Adding Cam Newton, in 2011 they scored 48 touchdowns.
Stats of the Week No. 5: The Cowboys opened the season by losing to the Jets in New Jersey, and closed the season by losing to the Giants in New Jersey.
Stats of the Week No. 6: San Francisco allowed only three rushing touchdowns. This preserves the record of the 1934 Lions, 1968 Cowboys and 1971 Vikings, who allowed only two rushing touchdowns each.
Stats of the Week No. 7: In the first Buffalo-New England game, the Patriots took a 21-0 lead, then the Bills got four interceptions and won. In the second Buffalo-New England game, the Bills took a 21-0 lead, then the Patriots got four interceptions and won.
Stats of the Week No. 8: Miami opened 0-7 and closed 6-3.
Stats of the Week No. 9 (college bonus): Against Baylor in the Alamo Bowl, the University of Washington had 620 yards of offense, and lost.
Stats of the Week No. 10: Against the Packers at Lambeau Field, the Lions had 575 yards of offense, and lost.
Season-Ending Bonus Stats: Ryan Brothers teams (the Cowboys and Jets) were 0-9 this season versus the Eagles, Giants and Patriots. Philip Rivers is 24-3 after Dec. 1, while Tony Romo is 9-18 after Dec. 1. Fifteen players scored touchdowns for New Orleans this season, while six players scored touchdowns for St. Louis. Since winning their first-ever playoffs berth, the Texans have lost every game. The Bengals were 9-0 against teams that missed the playoffs and 0-7 against teams that made the playoffs (noted by reader Allan Farber of Metairie, La.). The Lions have lost 21 consecutive games played in the state of Wisconsin. Denver and Jersey/A won their divisions despite being outscored. Green Bay, New England and New Orleans outscored their opponents by a combined 580 points.
Cheerleader of the Week: Reader Jonas Pettersson, a Patriots fan in Gothenburg, Sweden, nominates the Pats' Alexa Flutie, daughter of Doug Flutie. According to her team bio, she is a college student who, if she could have witnessed one historical event, said: "It would have been seeing my dad play football at Boston College and throwing the Hail Mary pass." She also says her favorite date is a simple dinner and a movie. Maybe she would prefer this: a date in which the guy makes mistake after mistake, she demands to be driven home, she's just going into her apartment when from 50 yards away he barely dodges an approaching T streetcar and then over loud traffic shouts something so incredibly romantic that she swoons. That's what you should do on a date with Doug Flutie's daughter!
Sweet Game of the Week: With kickoff temperature at 31 degrees, the Lions and Packers played one of the most entertaining football games in years -- including, adjusting for sacks and scrambles, 109 called passes and 38 called rushes in light snow. The game last 3 hours, 44 minutes, a full hour longer than the Indianapolis-Jacksonville siesta on turf.
Green Bay played without Aaron Rodgers and others, yet gave full effort -- the ideal compromise between resting starters but not losing the winning edge. The atmosphere was electric, in part because Green Bay couldn't lose, having already locked pole position in the playoffs, in part because there's bad blood regarding the Lions and their many penalties. When Detroit's Tony Scheffler scored to put the visitors ahead 41-38 late, Scheffler strutted around. "What a lowlife," Packers lead radio announcer Wayne Larrive of WTMJ pronounced. "That just shows the dirtball nature of the Lions," sidekick Larry McCarren chimed in. Happy New Year to you, too!
Green Bay leading 38-34, Detroit had reached first-and-goal on the Packers' 2 with 2:53 remaining. Rather than rush to try to drain the clock, the Lions went incompletion, incompletion, touchdown pass -- leaving Green Bay with time on the clock, and a timeout. The Packers proceeded to go 80 yards in 1:26 for the winning touchdown. On the winning play, tall tight end Jermichael Finley split wide. The trendy action to tall tight ends split wide at the goal line is the "bang" slant -- tight end steps across the line and looks in, ball arrives fast and hot. Green Bay ran a bang slant. Defensive back Amari Spievey, 5-11, didn't jam Finley or even try to cover him -- rather, just watched him to score. A moment later, undrafted Sam Shields of Green Bay iced the game with an interception.
By sitting in the season finale, Rodgers was assured of setting the single-season passer rating record, at 122.5. The previous record, held by Peyton Manning, was 121.4. Rodgers also finished with a spectacular 9.3 yards per pass attempt.
Congratulations to the Lions, reaching the postseason after a 12-year drought. But what to make of a team that allowed 550 offensive yards and six touchdown passes by the opponent's backup quarterback? As for the Packers, winners of 21 of their last 22 -- um, that's adequate. But Green Bay rushed for just 81 yards at home in snow. In the NFL of the moment, obviously passing is more important than rushing. But the Packers' allergy to the running game is, just like this time last season, a worry going into the playoffs.
Sour Ryan Boasting No. 1: Rob Ryan of the Cowboys sure did a lot of pregame boasting.
Now it's the real game, scoreless, Giants facing third-and-9 on their 5. Ryan sends a corner blitz -- since the typical NFL play gains about five yards, straight defense is likely to result in a stop -- and the Giants convert. Now it's third-and-1 on the Jersey/A 26. Ryan sends a six blitz, the result is a 74-yard touchdown pass to Victor Cruz, who caught a 99-yard touchdown pass the previous week against the team of Ryan's brother Rex. Both plays look eerily similar -- short pass intended for a first down, careless missed tackles, safeties way out of position. Megabucks corner Terrence Newman whiffed on a chance to tackle Cruz after a short gain; Jersey/A receiver Hakeem Nick threw a seal block; then safety Gerald Sensabaugh, who just signed a megabucks contract extension, celebrated by not reacting till Cruz was halfway down the field.
Now the Giants lead 7-0 and have second-and-goal on the Dallas 5. Again Ryan sends a big blitz -- his defensive calls are about drawing attention to himself, not about winning. Abram Elam misses a tackle in the backfield, Nicks pastes Newsman and Ahmad Bradshaw walks into the end zone. Later on a 29-yard Bradshaw rush, the Cowboys were in a two-man front -- which has consistently backfired against Dallas, including in the 'Boys late collapse in their first game against these selfsame Giants. Ryan is so concerned about drawing attention to his own perceived genius, he can't just orchestrate a regular defense -- everything's got to be an exotic blitz or a weird two-man rush. Result? Cowboys are out of the postseason while the Giants, who play a conventional four-man front, are in.
The Boys lack football IQ on offense, too. Down 21-0 with 21 seconds remaining before intermission, Dallas run up the middle, then threw short, then threw short, trying to set up a field-goal attempt. Trailing by 21 points you should not be trying for a field goal! Outraged, the football gods pushed the kick aside.
Then Giants leading 24-14 with 5:13 remaining, Dallas punted. I don't care if it's fourth-and-13, there is 5:13 left in your season! TMQ wrote the words "game over" in his notebook. On the play before the punt, Tony Romo threw a short checkdown pass, even though it was third-and-13. Outraged, the football gods caused the pass to be dropped. When it was 31-14 with 2:30 remaining, Romo was still throwing short.
What to make of the Giants? The Jersey/A defense jelled late in the season just like in the Giants' Super Bowl season four years ago, and just like then the defense jelled based on the conventional four-man rush. Jersey/A got six sacks versus Dallas, only one on a blitz. But down the stretch Jersey/A went only 3-5, including a home loss to the woeful Redskins.
Sour Ryan Boasting No. 2: Boast, boast, boast -- Rex Ryan of Jersey/B has boasting down to a science. Playing is another thing. Needing a win to stay alive for the playoffs, the Jets lost to Miami, which had nothing to play for. All that boasting by Rex about the Jets' defense, and Jersey/B surrendered a 21-play, 12:29 touchdown drive on which South Florida was six-for-six on third down, four of the third downs being failed big blitzes by Ryan's charges.
Then, trailing 16-10, Jersey/B reached first-and-10 on the Miami 14 with four minutes remaining. Rush to control the clock, win the game! Instead the Jets went short completion, incompletion, interception returned to Jersey/B territory. And TMQ wrote the words "season over" in his Jets' notebook. Both Ryan brothers ended their seasons by boasting nonstop, then lost do-or-die games.
Will Houston's Fifth-String Quarterback Start in the Playoffs? By the second quarter against Tennessee, the Houston Texans were down to their fourth-string quarterback. Nevertheless, the Moo Cows scored with 14 seconds remaining to pull within 23-22. Coach Gary Kubiak went for two. Win or lose it made sense to conclude the game: Houston had locked its best seed, nothing would be gained by an exhausting overtime just before the playoffs. Tight end Joel Dreessen jumped offside, perhaps because the call was a play-fake bootleg to him. Spot moved back to the 7, Houston got a bad snap from a backup center, and that was that.
Tennessee won, which was sweet, though results from other games eliminated the Flaming Thumbtacks. But about the final scoring play with 14 seconds remaining -- the Titans rushed three, meaning eight defenders to guard five receivers in a small area, since the down began on the Tennessee 5. Yet no one was covering Bryant Johnson when he caught the scoring pass. Had Houston converted its deuce and won, meaning Tennessee eliminated itself, this would have been a sour play indeed.
TMQ Readers Know Too Much: I said California's bullet train plan would produce a nice train but cost too much and that federal taxpayers should not foot the bill, asking, "Why should people who live in Iowa pay for transportation solely within California?" Reader Ian Akers of Radford, Va., replies, "Consider this chart that shows how much each state contributes in federal income tax versus receives in federal funding. For each dollar it pays in federal taxes, California gets back $.78. For each dollar it pays, Iowa gets back $1.10. That means had a net loss of about $30 billion while Iowa had a net gain of about $700 million in '05 (the year of the chart).
"California is currently paying for Iowa's, and my state of Virginia's, highways. Data show the big prosperous states -- California, New Jersey, New York -- are heavily subsidizing other states, with New York for example getting back 79 cents on each federal income tax dollar, while New Mexico receives $2 for every $1 it pays in. So the pros and cons of high-speed rail aside, California may have a valid claim to receive more federal support, while other states should receive less."
Eric Fox of San Jose, Calif., sends this report from the San Jose Mercury News showing that job-creation claims for the proposed California bullet train are severely inflated. I'll repeat my point that what government should be funding is construction of bus rapid transit lanes, which cost less than 10 percent as much per mile as trains, can be completed much faster, and provide mass transit for average people. Who would ride bullet trains? Politicians and the expense-account set.
Russ Sultenfuss of Boca Raton, Fla., notes this story of a high school coach who resigned because the school's insistence on academics was distracting his players from football.
Atlanta Should Go Forward Into the Past: The Falcons head to New Jersey to open the playoffs; under Mike Smith, they are 43-21 in the regular season and 0-2 in the postseason. TMQ continues to think Atlanta has become so obsessed with its no-huddle offense -- everything called at the line, with multiple checks before the snap -- that the Falcons are losing track of the fundamentals. When receivers and linemen don't get the actual call till two seconds before the snap -- Matt Ryan sometimes uses more than one "sim" call before he checks to the real play -- there just isn't time to get set mentally.
Atlanta is 22-3 when it features the run and Michael Turner rushes for at least 100 yards. Of course, some of those games are ones in which Turner got carries because the Falcons had a second-half lead. But the Falcons are trying to be too fancy; they need to go back to basics. The Packers, Patriots and Saints can be super-quick fancy. Ryan is good but he's not Aaron Rodgers, Tom Brady or Drew Brees.
Let's See Carl Fredricksen Fight Magneto: At the ending of the latest "Mission Impossible" movie -- TMQ thinks the next sequel should be called "Mission Impossible: Deficit Reduction" -- Tom Cruise is horribly beaten, his leg is broken, and then the bad guy makes him mad. You know the rest.
In "X Men: First Class," which should have been called "X Men: The Teen Years," before Erik Lensherr goes dark-side and becomes Magneto, he tries to rid the world of the sinister Nazi mutant. Lensherr is savagely beaten by the mutant's energy bolts, and collapses close to death. Then the Nazi mutant insults the memory of Lensherr's mother. Suddenly, Lensherr rallies and kills the bad guy.
I don't pretend to know what would happen if someone who controls ferrous metals fought someone who reflects kinetic energy. But the sequence depicted -- good guy horribly beaten and close to death, then gets angry and rallies -- has become a Hollywood chestnut. This basic sequence comes at the end of the first "Iron Man" movie, at the end of "Hancock," near the end of the latest "Star Trek" flick, at the end of the "Wolverine" movie, the end of the 2006 "Superman" remake, the end of the "Incredible Hulk," and at the ends of all the "Mission Impossible" movies.
This even happens to talking bears and cartoon characters! In "The Golden Compass," the noble talking polar bear, voiced by Ian McKellen, lies defeated and awaiting death after a savage fight with the pretender to the polar-bear throne. Then suddenly the noble bear becomes angry, leaps up and kills the pretender in a single motion. Seventy-eight-year-old Carl Fredricksen gets severely beaten, then suddenly rallies to become super-strong, in the animated "Up."
Like movies and TV shows that depict good guys being shot yet unharmed, depicting good characters as beaten to a pulp then suddenly super-strong and winning the climactic fight, presents audiences with an unrealistic impression of the harm done by violence. Of course the producers of such scenes want formulaic melodrama; it seems like the good guy will die, then he triumphs! But creating an impression of a sympathetic figure can be severely harmed, then instantly full of strength with all injuries vanished, is just one of the many ways in which Hollywood sells a phony vision of violence as fun that lacks consequences.
The Higgs Boson Should Hire Springsteen's Publicist: Newsweek magazine, once glorious, is all but dead. The mag had a great nearly century-long run. Still, the year-end cover for 2011 declares in bold type, THE MEANING OF THE UNIVERSE. I'd pay $5 to find out the meaning of the universe! But it's a bait-and-switch. The story concerns whether researchers are close to discovering the hypothesized Higgs boson, which would be a big day for science but not tell anything about the meaning of the universe. Within the magazine, the headline is couched: HIGGS BOSON MIGHT YIELD ORIGINS OF UNIVERSE BUT QUESTIONS REMAIN. Oh, so we "might" find something out but even if we do, questions will remain. We won't know everything about the universe this year.
The Higgs boson is conjectured to be the smallest building block from which matter is made -- essentially very rapidly spinning packets of compressed nothingness. Here's your columnist with more details on that. But suppose a Higgs boson is found. That would be a magnificent achievement for science -- but have no bearing whether the origin of the universe was divine, wholly natural, or occurred in some third way as-yet unguessed.
Supposing it exists, the Higgs boson is a piece of cosmic plumbing. The cosmos needs plumbing regardless of whether it is natural in origin or called forth by a creator. And the cosmos can have meaning and purpose whether God exists or not, because by acting honorably and loving each other, any one of us can create meaning. Here is the way I like to state this: If God made us, then our lives have meaning. And if God did not make us, then our lives have meaning.
The Raiders Sink Slowly Into the West: Lost in finale-day action was an epic collapse by the Raiders, who needed a home win to make the postseason, and were defeated by a Chargers team that had nothing to play for. Once again Oakland's football IQ was low. Trailing 24-13 with 11 seconds remaining before intermission, the Raiders had third-and-1 on the Chargers' 38, out of timeouts. They could take a shot to the end zone, or let strong-legged kicker Sebastian Janikowski try a 55-yard field goal, or they could try a quick sideline pass and then step out-of-bounds to set up Janikowski. Instead Carson Palmer threw a junky little pass over the middle for six yards, and the clock expired. Huh?
In the second half, San Diego faced third-and-4. The Raiders ran a strange zone blitz that had enormous defensive tackle Lamarr Houston dropping into coverage on Antonio Gates, who picked up an easy first down. The Packers occasionally drop enormous defensive tackle B.J. Raji into coverage with good results, but he is a rare athlete; Houston is not. San Diego reached third-and-7 at the Oakland 13, and sent speed merchant Vincent Jackson over the middle -- covered by linebacker Rolando McClain. Touchdown for a 31-16 Chargers lead, and the clock struck midnight on Oakland's season. Why was a linebacker covering the opposition's speed guy? There's a blank stat line for San Diego punting -- playing at home, the Oakland defense failed to force even one punt.
From the point at which the Raiders surrendered a king's ransom in draft choices for Carson Palmer, they went 4-6 and missed the playoffs. In less than 12 months, Oakland traded first-, second-, third- and fourth-round draft choices for quarterbacks, and ended the season with more interceptions than touchdown passes. Raiders receivers did not help. Oakland trailing 38-26, Palmer threw a pick with five minutes remaining, icing the contest for San Diego. Oakland receiver Jacoby Ford was running a comeback, but never turned to look for the ball -- then passively watched a Bolts player intercept it.
Wacky Food of the Week: High-quality Southern cooking is a cuisine trend. But that's not all. There is "A thriving movement of idealistic Southern food producers who have a grander plan than just farm-to-table cuisine. They want to reclaim the agrarian roots of Southern cooking, restore its lost traditions and dignity, and if all goes according to plan, completely redefine American cuisine for a global audience."
Who Dat, Who Dem, Who Dey: TMQ is in New Orleans to attend the Sugar Bowl. Best sign observed while walking around the French Quarter on New Year's Eve, in the window of one of its many mini-marts: LIQUOR LUGGAGE. Seeing many people on the streets with beer or wine in hand, I made the mistake of asking a hotel bellman if beer is sold in convenience stores in Louisiana. Turns out the CVS in the French Quarter has a full line of hard liquor. You can practically buy liquor in schools and hospitals in New Orleans; perhaps churches should have a package-store room.
The Saints played at the Superdome on Sunday, with the Sugar Bowl there on Tuesday, a Saints playoff game on Saturday and then the BCS title game next Monday night. Football mania seemed to have gripped the city. I said to a man wearing a Saints jersey, "A body could only take this much football a few days a year." He replied, "Oh no. Every day." He may be right about how millions of Americans feel. But even as someone who loves a good football game, my sense is the country is beginning to devote too much money and emphasis to the sport.
More Signs of the Decline of Western Civilization: Last week the Wall Street Journal ran an article noting that the Federal Reserve supplied a huge bailout to European banks, and wondering why this development -- America may get the bill for money squandered in Europe -- "surprisingly … is largely unnoticed here." Not entirely unnoticed -- a month ago, I detailed the Fed action in TMQ. Sports columns are unlikely to be your best source of fiscal policy news. But doesn't it say something about the state of the mainstream media that a quirky ESPN column had important information about Federal Reserve activity before most major newspapers noticed?
Now check a front-page lead story from the New York Times last week The story reports "fears that the move could backfire." What move? Transferring advanced U.S. weapons, including frontline jet fighters and tanks, to Iraq. Since the United States invaded Iraq with the stated intention of disarming the country, the fact that the United States now wants Iraq to have much better arms than before is puzzling. The MSM hasn't said much regarding this weird development. But you read about it three months ago in TMQ. Same point: Doesn't it say something about the state of the mainstream media that a quirky ESPN column was ahead of the news curve on a major international-affairs story?
Maybe Bengals Players Should Wear Backup Alarms: Baltimore leading 24-13 with three minutes remaining, the Bengals faced fourth-and-4 on the Ravens' 5, and kicked a field goal. At that point Cincinnati needed two scores. But one must be a touchdown, and Cincinnati was just five yards from paydirt -- get the touchdown now, then launch the field goal from long range. The game ended Baltimore 24, Cincinnati 16 with the Bengals on the Ravens' 33 -- in range for a field goal. Cincinnati backed into the playoffs based on losses by other teams.
Now Only TMQ Cares What's on the Cover of Newsweek: It's only Jan. 3, and already we know who the first celebrity of 2012 is -- Carrie Brownstein, partner of Fred Armisen on the indie satire show "Portlandia." Last week, Brownstein was the subject of admiring profiles in the New Yorker and the New York Times Sunday Magazine, published within days of each other. It's not quite Bruce Springsteen being on the covers of Time and Newsweek on the same 1975 day (Oct. 27 issue) -- both stories proclaiming him a fast-rising unknown -- but it's close.
Your columnist remembers walking into a 7-Eleven in Colorado Springs, Colo., that day, back when the only way to find out about the news was to go to a newsstand. I saw the Time and Newsweek covers on display side-by-side at the cash register with Springsteen on both. My first thought was that some printing company's foreman was being fired at that instant for a monumental mistake.
When Springsteen pulled his cover coup, the question was: How did his publicist work both magazines without letting either one discover the other was doing the same story? In Brownstein's case the stakes were not as high, but with the Internet and social networking, how did her publicist prevent the Times from finding out about the New Yorker and vice versa?
Thanks for the Memories: The Jets-at-Dolphins tilt matched two great players, LaDainian Tomlinson and Jason Taylor, who never appeared in a Super Bowl. Taylor completed his career sixth all-time for sacks, showing that a normal-sized human being -- he weighs 245 pounds -- can be a terrific football player. Taylor deserved to be carried off the field. If LaDainian Tomlinson has taped his ankles for the final time, he will leave with 162 touchdowns: The sole player in the top seven for career touchdowns who never appeared in a Super Bowl.
Obviously, Tebow Caused the Raiders to Choke: Denver went into Sunday assured of a playoff berth if it won at home against Kansas City. There was a collective groan from the sellout crowd when the double whistle sounded and the Broncos were defeated. Ninety seconds later the home crowd erupted in cheers as the scoreboard reported that San Diego had taken a commanding lead at Oakland -- a Raiders' defeat allowed the Broncos to back into the postseason.
If Denver is to go anywhere in the playoffs, Broncs coach John Fox must end his ultra-conservative ways. Kansas City leading 7-3, Denver punted on fourth-and-7 with 2:37 remaining, holding only one timeout. Sure it's fourth-and-7, but in this situation you must go for it!
Happy New Year, Indeed: Was there even one person who thought Buffalo's 21-0 first quarter lead at New England would hold up? The Flying Elvii crowd booed their team loudly early on, then derisively cheered when Tom Brady completed a short pass. This is a case in which crowd reaction helped, the Patriots seemed embarrassed to be booed at home. In the first quarter, Buffalo outgained New England by 180 yards. For remainder of game, New England outgained Buffalo by 258 yards.
The Bills surprised the weak New England defense by opening in a fast-snap no-huddle. Once down 21-0, New England shifted to a fast-snap no-huddle, which in turn surprised the Bills. But wasn't that what the Buffalo defense had practiced against all week? Knowing Brady throws often to his tight ends, Rob Gronkowski and Aaron Hernandez, Buffalo nevertheless seemed surprised by this, allowing them a combined 15 catches for 246 yards and three touchdowns. On Hernandez's 39-yard touchdown reception that got New England rolling, the Bills rushed three, meaning eight to guard five receivers, yet no one even attempted to run with Hernandez. He was uncovered on his second touchdown, too. On both scores, Bills defensive backs were gesturing angrily to each other. Don't point at the other guy, just cover him!
Buffalo led 21-14 with a minute remaining before intermission and intercepted Brady, returning the ball to the New England 33. The Bills held two timeouts -- a touchdown here before the half and even the quick-scoring Patriots are in trouble. But during the return, Bills cornerback Drayton Florence shoved Brady to the ground, away from the play. Brady did a soccer-style flop, pretending to have been hit harder than he was. It worked. The unnecessary roughness penalty negated the return, and Buffalo did not score before the half. Brady may have flopped, but Florence is a professional who should know the league's rules -- away-from-the-ball hits on a quarterback during a turnover are almost always flagged -- and not sabotage his own team.
Which brings us to Stevie Johnson. Already this season he'd drawn a celebration penalty which hurt his team, in a close game against the Jets. Johnson scored against the Patriots and immediately got a celebration flag for pulling up his jersey to show a message on his T-shirt. It didn't matter that the message was "Happy New Year," it would not have mattered if the message had been "I support world peace." Showing a message after scoring is a penalty under NFL rules. Johnson hurt the team again, and was benched for the remainder of the season.
Like most football enthusiasts, TMQ hates the celebration rule. Football is entertainment, let them dance after a touchdown! But it's the rule, and professionals should know the rules. Hernandez and Sterling Moore of the Patriots strutted around after scoring in the game, but neither broke the rules. In the 2010 season, Johnson drew a celebration flag for pulling up his jersey to show a message on his T-shirt -- so he knew full well if he did this again he'd be flagged again. He did it again because he wants YouTube attention for himself. Consummate NFL professionals -- Brady, Ray Lewis, Clay Matthews, Hines Ward -- are focused on victory. They know the rules and don't draw silly penalties. Clownish guys like Johnson care only about themselves. Most such players end up as flashes in the pan.
Pro Bowl Update: Offensive linemen and linebackers tend to make the Pro Bowl on name recognition rather than performance. Consider that no one from the Denver or Houston offensive lines made the Pro Bowl, though the Broncos and Texans are first and second in rushing. No one from the Buffalo or Tennessee offensive lines made the Pro Bowl, though the Bills allowed the fewest sacks and the Titans tied for second-fewest. Two Jets offensive linemen did make the Pro Bowl, though Jersey/B had 40 sacks allowed, one of the league's worst totals, and finished 22nd in rushing.
Zane Beadles of Denver, Eric Winston of Houston, Andy Levitre of Buffalo and Leroy Harris of Tennessee are offensive linemen who had better years, for lines with better statistics, than either of the Hawaii-bound Jets linemen. But none of these gentlemen was a first-round draft choice, like D'Brickashaw Ferguson and Nick Mangold of the Jets. Buffalo and Tennessee finished atop the NFL's offensive line metric, and got no one into the Pro Bowl. Jersey/B finished 20th, and got two linemen in.
Another position that most voters are taking shots in the dark is special teamer. This is the hardest Pro Bowl ballot line even for a diligent voter -- I watch way too much football, and can make no more than an educated guess about who the best special teamers are. But note that Corey Graham of Chicago made the Pro Bowl as the NFC special teamer. Graham is a fine player, but also was guilty of the worst special teams play of 2011, a far-from-the-ball holding that wiped out an 89-yard trick-play punt return touchdown late in the first Bears-Packers contest; the touchdown would have pulled Chicago to within 27-24. Even good players occasionally make boneheaded plays. Still, sending Graham to the Pro Bowl for special teams when he had the year's worst special teams play seems a bit much.
Once again, London Fletcher was not voted into the Pro Bowl, though he led the NFL in tackles and, since entering the league in 1998, has had more total tackles than any other player. Fletcher has never been voted into a Pro Bowl, appearing only as an injury substitute. Fletcher's problem is name recognition; he was undrafted, from a Division III college. His position is dominated in name-recognition terms by No. 1 draft picks Lewis, Patrick Willis and Brian Urlacher. TMQ continues to think Fletcher will be voted into the Pro Football Hall of Fame without ever having been voted into a Pro Bowl.
Reader Kurt Kastorf of Washington, D.C., notes, "The statistically worst defenses in the league, Green Bay and New England, had five players selected for the Pro Bowl while the best defenses, Houston and Pittsburgh, had two selected."
"Freeze! Hands in the Air! Put the Grocery Bag on the Ground Slowly!" On New Year's Day, Montgomery County, Md., where TMQ lurks, joined the increasing number of local jurisdictions that tax the sinful act of asking for a bag at a grocery store. In much of Europe, shoppers bring their own bags to grocery stores, and the sun does continue to rise. The European Union may ban plastic shopping bags. The goal in Europe is to keep plastic bags out of sewers and waterways, where they cause considerable harm because they don't degrade. The goal in United States bag bans seems to be to put more cash in the pockets of government. Montgomery County's new tax covers any kind of bags, including paper bags, which don't clog streams and do biodegrade.
The howler is that Montgomery County claims the purpose of its new tax is to fight litter. During December, whenever you went to a store in Montgomery County, the clerk would hand you a county-printed flyer announcing that the purpose of the bag tax was to "fight litter." You'd go into the parking lot and find blue "fight litter" flyers blowing around. Government doesn't care about litter, government wants to remove money from your pocket. Perhaps with deficits, this must happen. But government should be honest about its desire to expropriate money.
Steelers Note: Reader Joseph Parisi of Woodbridge, N.J., writes, "The last three Super Bowl the Steelers won were against the Rams, Seahawks and Cardinals. Perhaps this is the year Pittsburgh faces San Francisco, the other team from the NFC West, in the Super Bowl."
Where Was That Spirit in the First 15 Games? TMQ did several items this season on the woeful Rams punting the ball when trailing big. Moments after Indianapolis lost a game that ended unusually early, meaning the Rams knew they could not get the first choice in the draft, suddenly St. Louis became aggressive, onside kicking and pulling within 34-27 of San Francisco.
Where's the Fire? Television dramas shouldn't be a primary source of hard news, any more than sports columns should. Still, when entertainment shows refer to current events, factual statements should be accurate. The recent season finale of "Rizzoli & Isles" offered a plot about a Boston firefighter who had snapped and was engaging in arson "because he wanted to draw attention to these massive layoffs of firefighters." Several lines of dialogue in the show referred to how horrible it is that the ranks of firefighters are declining while the few who remain must fight ever-more fires.
Both claims are completely wrong. The ranks of professional firefighters have risen rapidly, while fire incidence is in sharp decline, the latter owing to stricter building codes and the spread of smoke detectors. "Incidence of structure fire in the United States has declined dramatically in the past generation. In 1985, there were about 2.5 million reported fires in the United States. Since then fires have declined steadily, down to 1.3 million last year. That's a 48 percent decline in fires. Over that same period, the number of career (not volunteer) firefighters has risen from 238,000 in 1986 to 336,000 in 2010." That's a 41 percent increase in career firefighters during the same period that safety technology has decreased fire incidence by 48 percent.
This 2010 New York Times front-page article -- perhaps the "Rizzoli & Isles" writers saw it -- implies that firehouses are closing across the country, while fires rage. The 23-paragraph article never mentions that incidence of structure fires is declining, nor does the article mention that the total number of firefighters is up significantly. Often MSM stories simply don't mention any facts that contradict the preferred OMG! headline.
What Happened to the Bucs? City of Tampa followed a 14-8 run with a 0-10 streak, repeatedly torched in the second half of the 2011 season. Losing big to Atlanta, the Bucs quit in the second quarter. On Michael Turner's 81-yard second-quarter touchdown run to make the count 42-0, Tampa defenders barely bothered to attempt to arm-tackle him. Once Turner broke free, only 15-year veteran Ronde Barber tried to chase down the play; all the young guys stood watching. Atlanta starters, including Matt Ryan, left the game in the second quarter. The Falcons reached a 35-point lead -- which in high school football in most states would mean running clock under mercy rules -- in the second quarter. What happened to the Bucs?
Saints Stat-a-Rama: The Saints saved the best for last, statistically. Drew Brees set all the single-season passing yardage record at 5,347, or 5 percent more yards than Dan Marino's previous record. The Saints gained 7,474 offensive yards in the season, 5 percent more than the previous record held by the 2000 Rams. Brees set the completion percentage record at 71.3, and had the most 300-yards-plus games ever in a season, at 13. Darren Sproles set the single-season all-purpose yards record, at 2,695.
Reader Al Francis of Denver notes that Brees compiled his passing yards under ideal conditions, inside a dome; the previous record-holder, Marino, also played in ideal conditions at Miami. Francis writes, "This make Tom Brady's feat of 5,235 yards passing, also breaking Marino's record, more impressive -- considering that Brady plays outdoors in a cold climate." Jay Macy-Moore of Punta Gorda, Belize, was among many readers to note, "No quarterback to lead the league in passing has ever won that year's Super Bowl. As a Patriots fan, I would gladly trade Brees holding the record for a New England Super Bowl victory."
Bowl-a-Rama: UCLA lost to Illinois in the Kraft Fight Hunger Bowl, meaning the Bruins finished 6-8 -- a bowl entrant that finished two games below .500. Perhaps this year's UCLA team could play last year's Seattle Seahawks, which made the NFL playoffs and finished 8-10.
Single Worst Play of the Season -- So Far: Game tied at 17, the stat-a-rama Saints were on the Panthers' 42. Marques Colston ran a simple "up" on the offensive right. Cornerback Chris Gamble let Colston go, in order to double-team Darren Sproles short. Safety Sherrod Martin let Colston go -- Martin was making the high-school mistake of "looking into the backfield" trying to guess what the quarterback would do, rather than simply guarding his man. Drew Brees pumped left, causing Martin to step left, then threw a touchdown pass to Colston, at this point by himself in the end zone.
Now the kicker: The play began with 16 seconds remaining in the first half!
And New Orleans was out of timeouts.
Sixteen seconds remaining in the half, no timeouts: Maybe, just maybe, the play will go to the end zone. Yet Colston got behind the entire Carolina secondary, while the short man was double-covered. Carolina Panthers, you are guilty of the single worst play of the regular season.
Next Week: For the first time since 1944, no Notre Dame player attempted a forward pass in the NFL. Does anyone "own" this stat? An upcoming TMQ will analyze.
In addition to writing Tuesday Morning Quarterback for Page 2, Gregg Easterbrook is the author of "Sonic Boom" and six other books. He writes a politics column for Reuters, and is a contributing editor for The New Republic, The Atlantic Monthly and The Washington Monthly. His website can be found here, and you can follow TMQ on Twitter.