Commentary
The NFL's total domination of television
It has come to this: Football is more popular than Hollywood.
In 2011, nine of the 10 highest-rated television broadcasts were NFL programming, eight of them besting even the Academy Awards. Tom Brady is more popular than Christian Bale and Natalie Portman! NBC's "Sunday Night Football" was the third most popular show on network television, trailing only "American Idol." ESPN's "Monday Night Football" was the No. 1 show -- not No. 1 sport, No. 1 show -- on cable.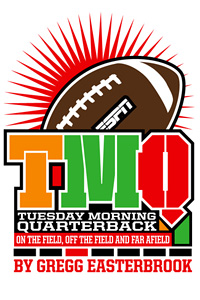 The trend continues into the new year. The Pittsburgh-Denver playoff game drew a spectacular 43 million viewers, more than any TV show since the most recent Super Bowl. Saturday evening's Denver-New England game, played on the night when television watching traditionally is low, drew a significant audience till it became a blowout, at which point viewers who stayed home to watch the NFL rather than go out to the movies gave up and switched to the Miss America Pageant. Football is even more popular than beauty queens in bikinis!
Tebow-mania was, of course, a factor in the ratings for the Denver Broncos games, but the trend toward football being the biggest thing on television was in progress well before Tim first struck a pose. Of the 20 most-watched television events globally, all 20 were Super Bowls. Recent Super Bowls averaged more than 1 billion viewers worldwide. Football's zany excesses, slamming bodies and scantily attired cheer-babes are the primary television image the United States presents to the larger world.
Why has football become such a hit on television? The overwhelming majority of football viewers never donned pads; many haven't even played a friendly game of touch. Here are possible reasons for football's TV dominance:
• Football is America's most popular sport, and Americans love sports. Baseball was once America's most popular sport, but that came before cable and ubiquitous TV screens.
• Football is a great DVR sport. The advent of the DVR makes it convenient for viewers to go back through plays and understand what happened. This engages the viewer with the show.
• Football is live. You don't know what's going to happen. The people involved don't know what's going to happen.
In recent years, scripted television has been dominated by the sitcom, most examples of which follow a tedious formula, and the crime procedural, all of which follow a really tedious formula. In shows such as "CSI" and its hundreds of spinoffs -- TMQ is waiting for Jimmy Smits and Jenna Elfman in "CSI: Recycling Bin Enforcement" -- you know the initial suspect will always turn out innocent, you know the bad guy will always be caught. The "surprises" are all telegraphed. In football, you don't know what will happen.
Other shows doing very well in recent years are "American Idol" and "Dancing with the Stars." As with football, viewers don't know what will happen.
• Women are acquiring more social and economic power. Paradoxically, this is good for football. A quirky 1995 book, "The Stronger Women Get, The More Men Love Football," contended that increasing women's freedom will cause men to retreat into the realm of football, in which macho rules and women's sole role is to look pretty and cheer for the men.
The author, Mariah Burton Nelson, a former Stanford basketball player, believed men would contrive to suppress women's athletics, a view that turned out completely wrong. But her larger point has stood the test of time. Nelson supposed that the more assertive and influential women become, moving into what were once all-male preserves, the more men would find solace in the one aspect of society that women can never, ever take over -- football.
And, finally, football dominates television because:
• Only men can understand flat-screen HD TV remotes.
In other football news, last week this column warned that New Orleans "blitzes way too much … too much big-blitzing is playing with fire, and you know the saying about what happens to those who play with fire."
Yea, verily, it came to pass that the New Orleans Saints did themselves in by too much big blitzing. The Saints appeared to have the game won: leading by three with 40 seconds remaining, the San Francisco 49ers pinned on their 33, facing second-and-10 with only one timeout. New Orleans will prevail unless it allows a dramatic long gain -- and the Saints' call is a six-man blitz, exactly the sort of defense that allows dramatic long gains. Not only a big blitz but a big blitz with Cover 1, meaning only one safety deep when the opposition must go the length of the field!
Vernon Davis runs a short cross under the lone safety, who ignores him, allowing Davis to catch a 47-yard pass that positions the hosts for the winning touchdown. Three snaps later, after Davis scored the winning touchdown with 9 seconds remaining, he sobbed while being hugged by 49ers coach Jim Harbaugh. Mike Singletary, who previously ran the Niners, used the negative-reinforcement technique of slamming Davis in public while denigrating him before his teammates at practice. Harbaugh used the positive technique of challenging Davis to improve.
Positive coaching works, and represents the kind of good example the pros should set for youth and high school coaches. Harbaugh's incredible success with the Niners this season is a testament to toughness, to smart tactics -- on the winning play the Saints were surprised by two tight ends split wide on the same side (see more below) -- and to the value of positive coaching. Singletary screamed at his players and regularly ran punishment drills, including the infamous nutcracker drill in which players slam their helmets together until one drops to the ground woozy. Harbaugh discards that baggage, criticizes only in private, and hugs players when they excel. The Niners' season is in many ways the story of the difference between negative coaching and positive coaching.
Here are Tuesday Morning Quarterback's fast-forward previews of the title games:
Baltimore at New England: The Ravens finished 9-0 at home and are 4-4 on the road. The Bill Belichick-Tom Brady combo has followed a 10-0 postseason streak with a 5-5 streak. New England has not beaten any team that finished the season with a winning record. The Ravens are a league-best 7-0 versus teams that made the playoffs.
Jersey/A at San Francisco: The Forty Niners finished the regular season first in turnover differential, fourth in total defense and 29th in passing offense. The Giants finished fifth in passing offense, last in rushing offense. The Giants at Niners NFC title contest of two decades ago was the hardest-hitting football game your columnist has ever watched.
Next Sunday could end with a San Francisco-Baltimore Super Bowl -- not only matching the Harbaugh brothers but in this season of offensive stat-a-rama, matching two low-scoring power-defense teams. A Giants-Ravens Super Bowl likewise would reassert the traditional premise, "Offense sells tickets and defense wins championships." Note three of the four teams still standing -- Baltimore, Jersey/A and San Francisco -- play conventional, fundamentals-first defense, not the crazy blitz fronts that have been this season's fad.
Sunday also could end with a rematch of the Giants-Patriots Super Bowl, the best football game your columnist has ever attended.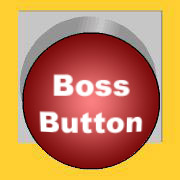 Stats of the Divisional Playoffs No. 1: With the Saints eliminated, this fact holds for another year: No team whose quarterback led the NFL in regular-season passing yards has won that season's Super Bowl.
Stats of the Divisional Playoffs No. 2: After setting the NFL all-time season passer rating record at 122.5, Aaron Rodgers went 78.5 versus the Giants at home in the playoffs.
Stats of the Divisional Playoffs No. 3: New England defeated the Broncos twice in four weeks, by a combined score of 86-33.
Stats of the Divisional Playoffs No. 4: Joe Flacco is on a 20-1 home streak.
Stats of the Divisional Playoffs No. 5: Versus New Orleans, San Francisco had 164 yards passing in the first 56 minutes and 135 yards passing in the final 4 minutes.
Stats of the Divisional Playoffs No. 6: The Packers lost six fumbles during the 16 games of the regular season, then lost three fumbles in their one postseason game. The Packers had 30 "clean drops" (routine, not difficult, passes dropped) during the 16 games of the regular season then six "clean" drops in their one postseason game.
Stats of the Divisional Playoffs No. 7: New Orleans finished 9-0 at home and 5-4 on the road.
Stats of the Divisional Playoffs No. 8: Denver lost four of its final five games, yet reached the divisionals round.
Stats of the Divisional Playoffs No. 9: Rob Gronkowski of New England, a tight end, has 21 touchdowns so far. The entire St. Louis Rams team scored 18 touchdowns during the regular season.
Stats of the Divisional Playoffs No. 10: The Packers have followed a 13-0 postseason streak at Lambeau Field with a 2-4 streak.
Cheerleader of the Divisionals: Katie W. of the Broncos, who, according to her team bio, is a sales rep who has gone hang gliding in the Swiss Alps and would like to try bungee jumping in New Zealand. Her team bio also reports she loves one-liners from old movies. Well then, Katie, I am going to send you a present and I hope you like it because the man at the fish store said he won't take it back.
Sweet Play of the Divisional Playoffs: New Orleans leading 24-23, the 49ers faced third-and-8 on the Saints' 28 with 2:18 remaining. A stop here and the hosts will launch a field goal for the lead, leaving the zoomy Saints offense ample time to go the other way for a winning kick.
San Francisco lined up pass-wacky, with two wide receivers on each side and Alex Smith in the shotgun. On the left, wideout Kyle Williams came in motion back toward the formation. Left tackle Joe Staley pulled left while Williams cracked back on a linebacker and Smith sprinted around left end -- a designed quarterback run. Staley and two other offensive linemen got blocks in the Saints' secondary. Many Saints didn't realize Smith was running till he already had the first down. Smith scored a 28-yard untouched touchdown on one of the sweetest play calls of the season.
But as he reached the 5, TMQ was hollering -- DON'T SCORE! Had Smith gone to the ground inside the New Orleans 5, the clock would have hit the two-minute warning; then San Francisco could have knelt three times, forcing New Orleans to use its final timeout; then San Francisco could have kicked a field goal for the lead, leaving the Saints only seconds to reply against the Niners' stout defense.
Of course no player can think this kind of thing through when the end zone beckons. And had Smith deliberately gone to the ground, football enthusiasts everywhere would have been deprived of the 173 yards of offense and two touchdowns that occurred in the final two minutes. Still, had Smith deliberately not scored, it would have made the play double-cool. (When Jimmy Graham was running by his lonesome with 1:30 on the clock, New Orleans trailed by more than three points, so Graham could not deliberately stop at the San Francisco 1 -- he had to score.)
Sour Play of the Divisional Playoffs: With 10 seconds before intermission, leading 28-07, New England reached the 19 of the Nielsen-darlings Broncos. Rob Gronkowski -- who to that point had a spectacular 19 touchdown receptions on the season -- lined up wide left. Gronkowski ran a slant, the simplest pattern in football and the most common near the goal line.
No one covered him! Linebacker Joe Mays lined up across from Gronkowski and not only did not jam him, simply watched him run past. As the tight end scored his 20th touchdown and made the contest a laffer, Mays, D.J. Williams, David Bruton and Rafael Bush of Denver all were near Gronkowski but not covering him, or anyone. It's not that Gronkowski beat the defense -- it's that the defense did not even attempt to cover the No. 1 touchdown-scoring receiver in the NFL. What could be more sour?
Sweet 'N' Sour Play of the Divisional Playoffs: Leading 13-10 at favorite Green Bay, Jersey/A had third-and-1 on its 40 with 15 seconds remaining before intermission, out of timeouts. Tom Coughlin decided to run the ball up the middle and head to the locker room. Green Bay had played a poor first half yet would have trailed by only a field goal, and would get the ball to start the second half. From the Packers' standpoint the situation was under control.
The Giants ran a toss to Ahmad Bradshaw, who motored unopposed for 23 yards and then was allowed by the Green Bay defense to step out of bounds, stopping the clock with a few ticks left. Ball on the 37, it was too far for a field goal in cold weather (see below). The Giants ran a Hail Mary to tall receiver Hakeem Nicks, touchdown. An historic upset was on: sweet as sugar.
During the Bradshaw run that positioned the Giants, several defenders made little attempt to bring him down on the field of play, which would have ended the half. Charles Woodson, who will expect an invite to the Hall of Fame, barely bothered to jog toward Bradshaw. Mentally, the Packers were already in the locker room. Sour as lemon.
For the Hail Mary, the Packers lined up with eight men near the line of scrimmage -- though the pass had to go to the end zone! As Nicks headed to the end zone, Packers defensive backs were backpedaling like mad -- rather than lined up in the end zone to begin with, which is how a Hail Mary is prevented. When the pass arrived, there were three Giants and only two Packers in the end zone -- no wonder Jersey/A came down with the ball. There were five Green Bay defensive backs not in the end zone, all jogging around listlessly near the 10.
For Green Bay's standpoint, these two plays were a fiasco of the highest order. Jersey/A essentially got a free touchdown just before halftime: the league-worst Packers' defense did not even attempt to contest the final snaps. And where was defensive coordinator Dom Capers? He had a timeout. Seeing the Packers lined up totally wrong before the Hail Mary, why didn't he call time? Now the unused timeout can be donated to charity.
These two snaps might have given 15-1 Green Bay TMQ's Single Worst Play of the Season So Far, except there was an equally bad moment on a game's final play. See below.
Maybe Capers' head was not in the game because he knew that former Packers executive Reggie McKenzie, new general manager at Oakland, was considering Capers for a head coaching vacancy. If Capers leaves Green Bay, he will leave a sour aftertaste -- the league's worst defense suffers high-school-style breakdowns in a home playoff game.
Barack Obama Could Say Romney Is "the Bain of My Existence": Voters in South Carolina are being barraged with claims that Bain Capital, which Mitt Romney once ran, represents either "vulture capitalism," as Rick Perry says, or created "thousands of jobs," as the Romney campaign counters. Should Romney become the Republican presidential nominee, the entire country will hear this debate. So let TMQ be the first to identify the Batman angle to the Romney candidacy.
TMQ readers know your columnist believes "The Dark Knight" was the worst motion picture ever made. But there's no denying it was incredibly popular. The sequel arrives this summer -- the title is "The Dark Knight & The Deathly Hallows," or something like that. Many readers, including Debbie Eckhart of Saratoga Springs, N.Y., note the "Dark Knight" sequel opening has already sold out, which she sees as a sign of the Unified Field Theory of Creep, and I see as a sign of the decline of Western civilization.
The new flick features Batman pitting his electronically altered voice against a supervillain played by Tom Hardy, who was the supervillain in "Star Trek Nemesis." Third billing goes to Anne Hathaway as a presumably flighty, ditzy, gosh-ain't-she-cute Catwoman. Perhaps Bruce Wayne and Selina Kyle will go ice skating together. Federal law requires that any date with Anne Hathaway include ice skating.
Here's where the movie syncs to the election. The supervillain, played by Hardy, is the Bat's comic book adversary, Bane, who is mega-strong based on a mysterious drug. One hundred million Americans are about to see a guy named Bane as the personification of badness.
Of course most people will be clear that Bane, the comic book character, and Bain Capital, named for management consultant William Bain, have nothing to do with each other. But in the 2000 presidential election, popular vote winner Al Gore lost because a few thousand people became confused by a hard-to-read ballot in Florida. In the 2004 presidential election, popular vote winner George W. Bush would have lost if about 100,000 votes in Ohio had swung the other way. Suppose 100 million people see the new "Dark Knight" movie, and one-half of 1 percent come away confused about the Bane/Bain distinction. Elections have been decided by less.
New Orleans at San Francisco Analysis: For the second straight year, a promising Saints season ends on the West Coast with a defensive meltdown. Last season, losing at Seattle, the Saints forgot how to tackle. This season, losing at San Francisco, in the closing minutes the Saints forgot that when the opposition's receivers run down the field, somebody should cover them. Consecutive playoff meltdowns by the tastefully named Gregg Williams and his charges. Ye gods.
Williams called all-out blitzes -- six or more men -- on 18 of San Francisco's 68 snaps, or 26 percent. League-wide, the all-out blitz on 5 percent of opposition snaps is the norm. Early, the all-out blitzes worked. Late, they backfired spectacularly. The 18 big-blitz downs by the Saints resulted in three sacks, one turnover, eight incompletions, one first down allowed, two touchdowns allowed and two long gains that set up touchdowns. The average gain by San Francisco against a New Orleans big blitz was 7.5 yards. The 50 New Orleans defensive snaps that were not big blitzes resulted in one touchdown allowed, no turnovers, one sack, 10 incompletions and an average gain of 5.4 yards per play. So big blitzing helped New Orleans gets sacks and turnovers but also helped San Francisco get the long gains and touchdowns that won the game.
Tuesday Morning Quarterback continues to maintain that one factor in the recent NFL offensive stat-a-rama is that defensive coordinators are calling too many wacky big blitzes, hoping to "make plays" -- but the plays they make are often for the offense. Old-school defensive tactics were largely invisible: the objective was an incompletion or a run stopped for a short gain. Today's tactics are flashy, intended to result in highlight-reel sacks and defenders dancing wildly. But for every one defensive highlight, three big offensive plays are surrendered.
Any football team can get sacks by big blitzing. But the points of defense isn't sacks, it is preventing scores. New Orleans' flashy blitz-wacky defense surrendered 22 points a game this season, and could not hold the lead with the opponent 85 yards from the end zone and less than two minutes remaining. Perhaps right now New Orleans defenders are saying, "How could you expect us to win when the offense turned it over five times?" The offense had New Orleans ahead with 1:37 remaining and San Francisco needing 85 yards. As noted by K.C. Joyner, at the Saints, Drew Brees is "26-32 in games when he started and the opponent scored 20 or more points, and that is despite the fact the Saints scored 20 or more points in 47 of those games." In the offseason, the Saints need to become grown-ups about playing defense.
As for the Niners, Harbaugh/West made good use of his Stanford-flavored tactics -- extra tight ends, extra offensive linemen. On a second-and-1 in the first quarter, San Francisco had eight offensive linemen on the field, and got the first down. Two wide tight ends on the same side at the endgame was a clever stroke. There were some puzzling calls -- leading 20-14, San Francisco had Frank Gore lateral to Alex Smith, who was supposed to throw deep to a receiver on his side. (All the receivers on Gore's side were blocking for him.) The ball hit the ground and the Squared Sevens were fortunate to lose six yards. The Cardinals with Kurt Warner once worked this play for a touchdown in the postseason, but San Francisco isn't quite at that level of ball-handling.
On defense, San Francisco blitzed six times on 80 New Orleans snaps and ran only two big blitzes, or 3 percent big blitzing -- compare to the New Orleans numbers and compare the results. When New Orleans had possession at the San Francisco 45 with 12 seconds remaining in the first half and holding no timeout, San Francisco lined up perfectly, with defenders standing hard along the short sidelines on both sides of the field to prevent a quick out followed by a deliberate step out of bounds. It's amazing how often professional football teams mishandle this situation and allow a quick out. In San Francisco's case, one defender on the sideline was middle linebacker Patrick Willis.
The San Francisco front seven had a tremendous day; the New Orleans offensive line looked surprised by stunts and twists, though many football teams use this tactic. If I were Jersey/A offensive coordinator Kevin Gilbride, I'd go at San Francisco safety Donte Whitner, the sole Niners defenders who gambles trying to make "SportsCenter"-class plays. Whitner was juked out of his cleats on the Darren Sproles long touchdown that was the first of the late spate of touchdowns, then completely whiffed on Jimmy Graham's long late touchdown, leaping as if to try to intercept after Graham had already caught the ball and started upfield!
Concussion Watch: Since the concussion awareness campaign began two years ago, television announcers have improved -- there is less praising of vicious hits, less making jokes about concussion symptoms. Many announcers now know the cardinal rule, "See what you hit," and criticize head-down hits rather than praise them as macho.
But word still isn't out to everyone. In the Ravens-Texans game, Brian Cushing of Houston drove his helmet into the helmet of Ed Dickson of Baltimore, a vicious hit that caused Dickson's helmet to raise up around his head. "Now that is how you deliver a shot!" gushed Dan Dierdorf. Neither he nor partner Greg Gumbel said anything about the dangerous helmet-to-helmet nature of the hit.
Close the Pentagon, Have Timothy Olyphant Shoot Our Enemies: The FX show "Justified," whose third season begins today, last season ran an episode that centered on ultra-efficient Secret Service agents requiring mere hours to notice the serial number of a single $100 bill recovered at a robbery matched the number on a bill that was supposed to be in an evidence locker. Meanwhile over in the real world, federal law enforcement agents failed for years to notice an illegal $29.7 billion.
"Justified" has won praise for cinematography, acting and gritty realism. The cinematography and acting are good; the show is ridiculously unrealistic. In both season finales so far, Olyphant's character deliberately walks into a trap set by lots of heavily armed criminals. Yet he doesn't call for backup or even tell the Marshals Service where he is going. Not only is the character both times saved by an implausible deus ex machine, any marshal who repeatedly injected himself into deadly situations without following procedures would lose his job.
Olyphant's character routinely violates the jurisdiction of the Marshals Service, which transports prisoners, protects judges and courthouses, serves warrants and administers seized property. In "Justified," Olyphant is depicted as having unrestricted free reign to investigate any crime because, the character declares, "I'm federal."
One of the dumbest clichés of Hollywood action is that federal law enforcement officers always trump local police. Whenever FBI agents appear in a TV crime show, the local cops grouse about the feds taking over. But most crimes are state offenses, a fact all local police know. In the atrocious "The A Team" movie, CIA officers show up at a Los Angeles crime scene and say, "We are assuming authority here." The Los Angeles police immediately leave. In real life LAPD cops would say, "You and who else?" The CIA has no domestic law-enforcement authority.
Maybe there's something about the Marshalls Service that brings out the unrealism in Hollywood. In the 1998 Tommy Lee Jones film "U.S. Marshals," Jones is assigned to find a mole in the State Department. The FBI, not the Marshals Service, would get that job. My favorite scene comes when Jones, wearing a business suit, sprints half a mile chasing a car; then climbs a barbed-wire fence; then runs along a train track; then climbs another fence; then sprints down a busy street; then runs up eight flights of stairs -- yet does not sweat. His suit jacket and white shirt remain perfectly creased.
"Realism" further went haywire in the second season finale of "Justified," when Olyphant became the latest in the long line of action heroes to be shot yet suffer no harm. He's shot in the side at close range by a goon using an assault rifle. He does not go into shock. His bleeding instantly stops without pressure being applied to the wound. Olyphant walks around seemingly fine, and spends the next several scenes bantering. Shot at close range and doesn't need an ambulance, he must be a real man!
In the beyond-absurd Mark Wahlberg ego vehicle "Shooter," the falsely accused Wahlberg character is shot in the stomach at close range; using only his bare hands, kills an enormous armed man to escape; drives a car into a river and swims to shore; then beats unconscious two armed policemen and their K-9 unit dog; all without receiving medical treatment. He can get shot and doesn't need an ambulance -- he must be a real man! As TMQ has been noting, television and Hollywood glamorize gun violence by depicting heroes being shot without consequences.
Giants at Green Bay Analysis: If you haven't already heard this you will soon. In 2007, the Giants lost to the then-perfect Patriots 38-35 during the regular season, but beat the same team in the playoffs, winning the Super Bowl. In 2011, the Giants lost to the then-perfect Packers 38-35 in the regular season, but beat the same team in the playoffs. Will the rest of the comparison repeat?
In the NFL, often it comes down to who is playing best at the end, and Jersey/A is playing its best ball at the ideal time. In recent years the Giants have been a faucet team -- set either to hot or cold. When Jersey/A players are not in the mood to perform, they are awful. When the same players are in the mood, they are awesome. Something has put them in the mood.
Green Bay, by contrast, seemed seriously overconfident. Was it the 21-day layoff since the Packers' last meaningful game, on Christmas Day? Had the Packers become spoiled by the schedule quirk that kept them at home for a solid month? Offensive coordinator Jo Philbin's 21-year-old son drowned a week before the game, and a short time prior to that awful event, Philbin had been talking to other teams about head coaching jobs. So the man who runs the Packers' previously efficient offense was seriously distracted, and in their playoff opener, the Packers' offense was a mess. Football games are irrelevant compared to lives. But why was Philbin even with the team, just after burying his son?
The Giants' conventional four-man rush put pressure on Aaron Rodgers. Early in the third quarter, game close at 20-10, Greg Jennings broke open deep on a stop-and-go. But Osi Umenyiora got to Rodgers before he could release the ball, causing a fumble. This was the game's biggest play -- rather than Green Bay pulling within 20-17 with plenty of time and a roaring home crowd, the ball went over to Jersey/A. On this down, left tackle Chad Clifton and left guard T.J. Lang double-teamed Umenyiora, and he pushed both out of his way. Umenyiora wanted it more than the Green Bay linemen did. The story of the game was that the Giants wanted it more.
Good play by Jersey/A didn't cause Packers receivers to drop six perfectly thrown passes. (The Greg Jennings play in the end zone in the second half was not a drop; it would have been a difficult catch.) Good play by Jersey/A didn't cause the normally accurate Rodgers to miss an uncovered Jennings in the first quarter, then miss an uncovered Jermichael Finley at the start of the fourth quarter; these misses cost Green Bay at least seven points. Had the game been the same except the six drops weren't dropped and the two uncovered receivers weren't missed, it might have been another routine Packers win.
And with Green Bay down by 10 points but ample time remaining, Ryan Grant had a first down at midfield, but then made the classic mistake of continuing to struggle while under tackle and having no hope of more yards. Giants defenders "held him up" and stripped the ball, which is what you do to a runner who doesn't get on the ground when no more yards are possible. Jersey/A returned the fumble to the Green Bay 4 for the icing touchdown on the next snap. This was a disastrous failing of fundamentals by Grant. If a runner who cannot gain more yards doesn't get on the ground, he's fairly asking for the ball to be stripped.
Now about the Green Bay defense. It finished last in the league; Packers faithful said this was because Green Bay was often so far ahead that the defense faced a lot of extra snaps from teams with no chance to win, allowing opponents to pad their yardage. Against the Giants, Green Bay was behind the entire game. The "we're just cleaning up for the offense" excuse did not apply. And the defense was cover-your-eyes awful.
Jersey/A converted eight of 16 third downs. On six of the eight conversions, the Packers blitzed, which meant someone would be open. If you're going to blitz you'd better get to the quarterback, which Green Bay did only once. During the season, the Green Bay defense compensated for its yards allowed by 31 interceptions, as the Packers finished second in the NFL with plus-24 in give/take. Sunday, Green Bay was minus-three in give/take as the defense got the ball only once. Maybe emphasizing fundamentals on defense would have been a better plan for Green Bay.
TMQ supposed last week that one reason for this season's offensive stat-a-rama is that: "Today's defensive players are bored by topics like tackling fundamentals or stripping blockers so a teammate can make the play: They want to generate flashy 'SportsCenter' visuals." I cited the Packers as my example. What did the Packers' defense do versus the Giants? Tried for flashy plays instead of using fundamentals.
Game tied at 3, Hakeem Nicks caught a short pass over the middle. Packers safety Charlie Peprah had the angle for a routine wrap-up tackle. Instead he hurled himself into Nicks, trying to make Nicks fly sideways for a SportsCenter-class highlight play. Nicks bounced off the poor-form tackle attempt and went 66 yards for a touchdown.
By the fourth quarter the Packers home crowd was booing, and should have been. With 4:31 remaining and the G-Men ahead by 10, Jersey/A faced third-and-11 -- there was still a chance Green Bay could rally. Nicks and Victor Cruz both ran down the field not covered by anyone! It's not that they beat their men, no one even attempted to cover them. Seventeen-yard completion to Cruz, and the crowd began streaming toward the parking lots. After allowing a league-worst 300 yards passing per game in the regular season, the Packers allowed 325 yards passing at home in the postseason.
The Packers opened 13-0 and closed 2-2. What an epic collapse, reminiscent of the Colts' 2007 collapse -- reaching 13-2 before sitting starters in the final game and losing in the opening postseason round at home.
Expect a sound, fundamentals-first game when the Giants play at the 49ers. New Orleans finished sixth this season in rushing, then was held to 37 rushing yards at San Francisco. Jersey/A finished last this season in rushing. The Giants need to find a ground game, pronto.
"I Took the Road Less Traveled, And That Explains My Flat Tire": During Sunday's games, Jeep showed a new commercial in which a Wrangler blasts through deep snow in bright sun as the voiceover recites snippets from the famed poem "Stopping by Woods on a Snowy Evening." Never mind that the poem is about a horse-drawn carriage, or takes place in darkness. How did the Wrangler and the equipment needed to film it get into a field of deep virgin snow without making any tracks? Computer-animated snow is the obvious guess. Here is TMQ's rewrite:
"Stopping by Woods on a Commercial Evening"
Whose woods these are I think I know
He posted them "no trespass," though.
Nobody wants to pay a rights fee
To watch his woods fill up with snow.
My huge SUV must think it queer
To stop without a gas pump near.
Rush-hour traffic is like a frozen lake
I spend more on gas than groceries each year.
The professional driver gives the wheel a shake
On a closed course you can't make a mistake.
The only other sound's the sweep
Of computer-generated phony flakes.
These woods are lovely, dark and deep
And quoting a public-domain poem is cheap.
But I have promises to keep.
After all, I signed a contract with Jeep.
Ten Lords a-Leaping Was Last Month, Anyway: TMQ praised as creative the play, against Detroit, on which Drew Brees leaped over the line on fourth-and-1 from the New Orleans 38, extended the ball into first-down territory and then tumbled backward. I asked why teams do this at the goal line but not in midfield as New Orleans did. An obvious issue is that goal-line dives break the plane, ending the down, so a subsequent fumble doesn't matter. If the ball had been swatted out of Brees' hand, that would have been different.
But did Brees actually make the first? Shane Bechler of Madison, Wis., was among many readers to ask why Brees received such a favorable forward-progress spot: "Brees reached over the first-down line then immediately pulled the ball back behind the original line of scrimmage. Doesn't his pulling the ball back in essence equate to a runner or receiver with the ball voluntarily running backward as opposed to being forced backward by the defense and thus negating the forward progress? Obviously, at the goal line the ball simply has to cross the plane. But we've seen first downs taken away from receivers who catch the ball just past the line to gain and then go backward of their own accord. Brees went backward of his own accord."
I put this question to Michael Signora at NFL headquarters, and here is his reply: "The ball was correctly spotted by the covering official based on the ball location when Brees was contacted and his forward progress stopped. The rule that comes into play is Rule 7, Section 2, Article 3:"
Article 3: Forward Part of Ball. The forward part of the ball in its position when it is declared dead in the field of play shall be the determining point in measuring any distance gained or lost. The ball shall be rotated so that its long axis is parallel to the sidelines before measuring, while maintaining the forward-most point.
I also put this question to Brandon McAnulty, a high school football referee in California. His analysis: "Officials on the field don't have a clear line to guide them as they do at the goal line. So one of two things happened. Maybe the referee saw the ball extended and assumed a defender had made contact with Brees -- there were a lot of bodies in the pile. So he marked that point as forward progress. This is a judgment call. But I think Brees pulled the ball back before any contact was made. I would equate this to a receiver retreating back behind the line to gain after he makes a reception, in hopes of trying to break the play outside and go for bigger yardage. The action by Brees was voluntary, not forced. His progress wasn't stopped, it was changed by him.
"Unless an official clearly saw Brees contacted by a defender as he stretched the ball across the line to gain, I don't think forward progress should have been granted at the point that it was. The spot should have been where the ball was located at when Brees pulled it back into his body."
Houston at Baltimore Analysis: Using a third-string quarterback, the Texans took the host Nevermores down to the final possession. Houston feels like New England felt a decade ago -- a young team on the rise with numerous players on the verge of becoming stars. Texans fans should be feeling pretty good about this contest. Ravens fans should be feeling shaky -- Baltimore struggled to move the ball at home and repeatedly squandered good field position. But then Houston has a much stronger defense than the Patriots. Ravens at Flying Elvii will match a terrific offense versus a terrific defense when New England has possession, a weak offense versus a weak defense when Baltimore has possession. Practically anything could happen.
Houston put the ball on the ground early -- Sunday's losing teams combined for four lost fumbles to no lost fumbles by Sunday's winners. The Ravens jumped to a 17-3 first-quarter lead, and the game seemed on its way to being a laugher. Once ahead 17-3, Baltimore backed off its secondary to stop the pass. A rule of football is that when you're behind but it's still early, there is no reason to panic. (TMQ's Law of Panic holds: Don't Panic Now, There Will Be Plenty of Time for That Later.) Just run your offense, including rushing the ball, get a touchdown, then see what the world looks like. Houston followed that rule, featuring the run against Baltimore's backed-off safeties. Before you knew it, the count was 17-13.
T.J. Yates was OK for a rookie backup, but his three interceptions were forced into double coverage, and he forced another pass into double coverage that might have been picked except several Ravens collided trying for the ball. Yates finished with a 28.8 passer rating. If every pass a quarterback attempts clangs to the ground incomplete, his rating is 39.6 under the NFL system.
Gary Kubiak sent his kicker in to attempt a 50-yard field goal on fourth-and-6 from the Baltimore 32. The miss gave the Ravens possession nearly at midfield, and this was an old-fashioned low-scoring game, the kind that is determined by struggles over field position. Fourth-and-6 on the 32 is a classic Maroon Zone dilemma -- why didn't the Texans try for a first down? Kickoff temperature was 31 degrees; a cold day typically subtracts 5 yards from a place-kicker's best efforts. The Texans play warm-weather indoors games. TMQ wondered if their special teams coach -- Joe Marciano, whose previous posts were with the warm-weather Bucs and indoors Saints -- was unaware that below-freezing temps reduce a place-kicker's range.
The game offered a clinic in the strongside (tight end side) versus weakside (no tight end) screen. Houston connected for a 16-yard gain on a weakside screen, and Baltimore gained 20 yards on a weakside screen. In the fourth quarter, Baltimore tried a strongside screen -- in fact double strongside, with two tight ends on the play side -- and lost 4 yards. TMQ has always preferred the weakside screen, because there is one less defender on the weakside, meaning one less guy who must be blocked or juked.
Baltimore's play-calling in general was uninspired, and not for the first time in recent seasons. Leading 17-13, the Ravens had second-and-5 on the Houston 26 with three minutes remaining, and went incompletion, incompletion, field goal. Had both those incompletions been rushes for no gain the clock would have continued moving, and Houston would have run out of time. Facing fourth-and-goal on the Houston 1, Harbaugh/East made the right decision by going for it -- the Ravens missed, but Houston was stuck on its 1 and soon punted back to Baltimore in good field position. The nature of the miss was puzzling -- just a straight ahead power rush, no misdirection. Then with 1:44 remaining, Baltimore faced second-and-1, needing a single yard to ice the game. Run stuffed, run stuffed, punt -- both plays were zero-creativity, no-misdirection power rushes. Even the weak New England front seven will stop short-yardage plays if it knows exactly where the ball is going.
Houston has a hot young front seven that's on the rise -- what's disturbing is the lax effort the Baltimore offensive line showed against it. Baltimore, facing third-and-10 with a 17-13 lead, had six to block four rushers, yet let a blitzing cornerback come through untouched, leading to a sack. With six to block four! On another sack, Pro Bowl guard Marshal Yanda, first-round choice Michael Oher and former Pro Bowl center Matt Birk simply stood watching, doing nothing, as Flacco went down. The Fu Manchu doesn't make him invincible. He will need better blocking if Baltimore is to return to the Super Bowl.
Fun fact: Baltimore's Kris Wilson made his first reception of the season, and it was a touchdown in the playoffs. Wilson became the second third-string tight end, joining Detroit's Will Heller, to score a touchdown in this season's playoffs.
TMQ Readers Know Too Much: An earlier column noted several big-movie instances in which, during the dramatic conclusion, the hero is beaten senseless and close to death, then suddenly, inexplicably, leaps up healed and full of strength to triumph -- a cheesy sequence delightfully skewered by the 1987 film "The Princess Bride," yet still common in the poorly written, big-budget flicks that dominate mall theaters.
Readers noted other examples I missed. Kevin Robertson of Ashburnham, Mass., writes, "Hollywood is so invested in these endings that the cliché is used in movie adaptations of books that don't need rewriting. In the final Harry Potter book, Harry's ultimate confrontation against Voldemort is based on nerves and careful planning, including setting up Voldemort to reflect his own power back onto him. In the movie version, the director has Harry get beat up for a while, then become angry and fire a shot that kills Voldemort. J.K. Rowling's version only sold tens of millions of books -- Hollywood had to change the ending because that Rowling, she can't tell a story."
In "The Passion of the Christ," Mel Gibson has Jesus horribly beaten on three occasions, though the Gospels say nothing of this. They say simply that Jesus was "flogged," and only once. Regardless of its truth or falsity, the Bible is the single most successful, influential book in Western culture. Gibson thought he had a better sense of story than the authors of the Bible!
Last week's column criticized celebs who donate money to self-named foundations, which sound like a way to claim tax deductions for family expenses. Bill Farr of Elmhurst, Ill., rejoins, "I work in fundraising for nonprofits. All private foundations file a Form 990 to the IRS, and this form is public information. The Form 990s show whether officers and directors receive any compensation, as well as the five highest-paid employees. So it's easy to check whether, say, the Seinfeld Family Foundation is a tax dodge. I checked. The three officers/directors of the Seinfeld Family Foundation do not receive any compensation from the foundation, nor are there any employees of the foundation. The foundation might look like a tax dodge, but the IRS filings suggest it is a straightforward private foundation with no atypical expenses."
Vicente Piedrahita of Phoenix writes, "The self-named foundation run by a celebrity may seem like an ego vehicle, but by that argument many of the greatest philanthropic endowments in history -- Gates, Carnegie, Edna McConnell Clark, Ford -- were ego vehicles. These organizations do magnificent work for society. Who cares if they also promote the name of the philanthropist?"
Wasteful Spending on Bodyguards Watch: Last week's Wall Street Journal offered an amusing slice-of-life story about Howard Gutman, the United States ambassador to Belgium, who has vowed to visit every Belgian town, all 589 of them. At least this gives the ambassador something to do. A striking line was buried in the story: As Gutman motors around the little nation, he is protected by "two security details."
As recently as the mid-1990s, when yours truly lived in Brussels, the U.S. ambassador to Belgium traveled without any security, as did most U.S ambassadors at the time. Post 9-11, every ambassador overseas does need a bodyguard. But two security details for protection against les Belges? This waste of taxpayers' money is not to keep Gutman safe, it is to make him seem important, like some visiting head of state. One of the reasons the United States economy has declined in the past decade is that government officials across the spectrum are using 9-11 as a pretext to lavish security spending on themselves in order to feel important. Every dollar misspent in this manner is subtracted from economic growth.
Denver at New England Analysis: There's not much to be said about a game that was over in the second quarter. Obviously, the Patriots are a dramatically better team than the Broncos. Tim Tebow, and Denver, exceeded expectations on the season. That's more than many NFL teams and quarterbacks can say.
The Broncos did not jam Flying Elvii receivers off the line, allowing them free release. (Note that Jersey/A often jammed Green Bay receivers, especially Jason Pierre-Paul jamming Jermichael Finley to disrupt his timing.) Rob Gronkowski, who entered the game with a spectacular 17 touchdown receptions on the season, nevertheless was not jammed on his second touchdown catch of the postseason. How could the Broncos' defense, and the Broncos' coaches, not have known about Gronkowski? The Steelers and Giants did jam New England receivers in defeating the Patriots. Yours truly will be flabbergasted if the tough-guy Ravens don't jam New England receivers to throw off the Patriots' endless short timing routes.
New England's big worry is that with the 32nd-ranked Green Bay defense exposed by postseason pressure, will its 31st-ranked defense be exposed by postseason pressure? If the Ravens can put up points on the Patriots as the Giants put up points on the Packers, there could be trouble.
A fun fact about this game is that tight end Aaron Hernandez was New England's leading rusher, with five carries for 61 yards on the inside end-around. After all these years, Belichick still has a rabbit in his hat. Those who did not change channels to watch Miss America were treated to Tom Brady launching a quick kick on third down with 3:10 remaining ere the clock struck midnight on Tebow's season. But what was Brady, along with nearly all New England starters, doing on the field so late in a 45-10 victory?
TMQ has been harping on "the most puzzling statistic in sports," that Brady is on a 35-1 home streak in the regular season and an 0-2 streak in the postseason at home. Now the home streak is 1-2. Reader Eric Moore of Kingston, N.H., writes, "Even before the Patriots' win, that was not the most puzzling statistic in sports. This is: Peyton Manning is 138-54 in the regular season and 9-10 in the postseason. That is a truly puzzling statistic. Two early playoff exits in a row for Brady? Coincidence." Brady's regular-season won-loss numbers are about the same as Peyton's, while his postseason number is 15-5.
Adventures in Officiating: "The ball will be spotted on the 13-and-a-third yard line," referee Peter Morelli announced after a review late in the Houston-at-Baltimore collision. Zebras can tell thirds of yards from replays?
Single Worst Play of the Season -- So Far: New Orleans led 32-29 and had San Francisco pinned on its 15, down to one timeout, with 1:37 remaining. Using crazy big-blitz tactics, New Orleans allowed San Francisco to reach its 14-yard line.
Now it's third-and-4 on the New Orleans 14 with 14 seconds remaining, the Squared Sevens holding a timeout, down by three points. This snap is San Francisco's play to win. A short gain is meaningless for San Francisco, since the Niners would call the timeout, then kick to force overtime. In overtime, the high-flying New Orleans offense would have the advantage. So what New Orleans needs to do here is keep San Francisco out of the end zone. Any outcome in which San Francisco doesn't get a touchdown is a good outcome for the defense.
San Francisco sets with two tight ends split wide left. That's unusual. Are the Saints' defenders confused about who covers whom? Gregg Williams has a timeout, but doesn't call it. San Francisco's Vernon Davis is red hot -- 166 yards receiving to that point. Surely the Saints are aware of that!
Linebacker Scott Shanle lines up across from Davis. At the snap, Shanle does not jam Davis. All of the swagger by Williams about his supposed super-macho defense -- why don't the Saints jam receivers at the goal line? Davis runs a simple quick post -- and no one at all covers him. Shanle just stands like topiary, watching him blow by. It's easy to get open when no one covers you. On the winning touchdown, New Orleans defenders Shanle, Jon Vilma and Tracy Porter are near Davis -- all of them covering no one at all. Davis is hit an instant after the reception, but by then, San Francisco has won.
On the game-deciding snap, New Orleans defenders just stood around in a super-soft backed-off zone. New Orleans Saints, you are guilty of the single worst play of the season. So far. A reader puts it in haiku:
Why tactics matter:
Too much blitz then soft as snail.
Zonds, Niners prevail.
-- Guy Manova of Petach Tikva, Israel
Next Week: Maybe next season Aaron Rodgers won't take three weeks off before the playoffs.
In addition to writing Tuesday Morning Quarterback for Page 2, Gregg Easterbrook is the author of "Sonic Boom" and six other books. He writes a politics column for Reuters, and is a contributing editor for The New Republic, The Atlantic Monthly and The Washington Monthly. His website can be found here, and you can follow TMQ on Twitter.