Commentary
Luck plays huge role in Super Bowl
Bill Belichick's New England Patriots have appeared in five Super Bowls, scoring 107 points while allowing 105 points. The Patriots have won the Super Bowl three times by three points on three occasions, lost by three points on one occasion and lost by four points on Sunday. It would be easy to say New England's nemesis is the Giants -- but Lady Luck has been as big a factor for the most accomplished football team of the 21st century.
Whenever a football game ends with a margin of less than a touchdown, the contest might have gone either way based on a bounce of the ball. In New England's three Super Bowl victories, the critical bit of luck favored the Patriots. In New England's two Super Bowl loses, the critical bit of luck favored the Giants.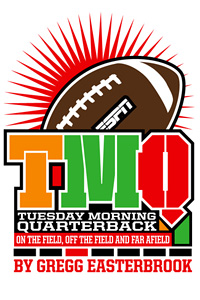 Consider:
In the 2002 Super Bowl against the St. Louis Rams, New England was outgained by 160 yards. But Rams quarterback Kurt Warner had an unblocked rusher in his face and short-armed a pass that Ty Law cut in front of and returned for a touchdown. New England went on to a three-point victory.
In the 2004 Super Bowl against the Carolina Panthers, the Panthers tied the score with 1:08 remaining. But the Panthers' place-kicker honked the kickoff, which went out of bounds. Taking possession on their 40, the Patriots moved into position for the winning field goal just ere the clock struck midnight.
Midway through the 2005 Super Bowl against the Philadelphia Eagles, New England safety Eugene Wilson went out injured, which sent a rookie into the game. But the Eagles' coaching staff did not realize there was a backup at safety until about five minutes remained. Then the Eagles, who had only one receiver per side most of the second half, lined up with double wides and ran a deep post at the new defender -- touchdown. The Patriots held on to win by three. Had Philadelphia attacked the novice safety earlier, the outcome could have been different.
In the 2008 Super Bowl versus the Giants, perhaps you have heard about a long catch a Jersey/A player made against his helmet. New England lost by three.
And with four minutes remaining in Sunday's Super Bowl, Wes Welker, among the most reliable receivers in football annals, dropped a pass that would have put New England in position to ice the game. New England went on to lose by four.
In many aspects of life, luck is a bigger factor than we care to admit. We want to think some become rich and others poor based on merit, not luck. We want to think some teams win and others lose because the winner "deserved" laurels. In a 20-point football win, the winner did deserve to win. In games that come down to the final snap, either team might have prevailed: luck calls the ultimate shot. Change a couple bounces of the ball and the best team of the 21st century could be anything from 5-0 to 0-5 in the Super Bowl.
TMQ praises the "all-unwanted" NFL player who was undrafted or waived or both, yet never gives up. Eleven undrafted free agents started in the Super Bowl, versus 10 first-round draft choices. Undrafted Chase Blackburn made the game's most important play; Blackburn wasn't even on an NFL roster this season until Thanksgiving. Undrafted Victor Cruz from Division I-AA Massachusetts scored a touchdown, undrafted Danny Woodhead from Division II Chadron State scored a touchdown. No first-round draft choice scored a touchdown.
If not Lady Luck, did the football gods determine Sunday's outcome? Over recent seasons, Tuesday Morning Quarterback has proposed on several occasions that the football gods will punish Bill Belichick until he admits Spygate was cheating, as opposed to maintaining his actions merely were a misunderstanding of league rules. Before Spygate, Belichick's Patriots were 12-2 in the playoffs and 3-0 in the Super Bowl. Since the illegal taping scheme was revealed, they are 4-4 in the postseason and 0-2 in the Super Bowl.
In mythology, the gods punished a mortal by allowing him to come within view of his goal, then denying him. What has happened in the past two New England Super Bowls since Belichick's illegal taping was revealed? Belichick was denied a perfect season with 35 seconds remaining. Belichick was denied a record-tying fourth ring on the final snap.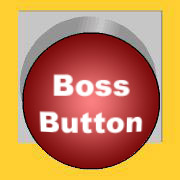 This being the season of Roman numerals, I will state my view in the Roman tongue, with thanks to Josh Rasmussen, a Latin teacher at Bishop Dunne Catholic School in Dallas:
Caelicoli mortales puniunt, nam eos desidera paene adipisci sinunt; tum demum haec eripiunt. Di pilae calciatae New England Patriots semper punient, dum Bill Belichick se in Spygate fefellisse confiteatur.
See below for Tuesday Morning Quarterback's annual State Standings. In cultural news, if current trends hold, a decade from now prime-time television will consist entirely of NFL games, singing-and-dancing contests and police "procedurals." TMQ mocks the latter below.
Stats of the Super Bowl No. 1: In the postseason, the Giants finished 3-0 on the road. All other teams finished 0-9 on the road. Noted by reader Jeffrey Lamarque of Los Angeles.
Stats of the Super Bowl No. 2: In their first Super Bowl meeting, the Giants held New England to 23 fewer points than its regular-season average. In their second Super Bowl meeting, the Giants held New England to 15 fewer points than its regular-season average.
Stats of the Super Bowl No. 3: Tom Brady completed 25 of his first 31 pass attempts, then two of his final 10 attempts. Eli Manning completed 25 of his first 34 pass attempts, then five of his final six attempts.
Stats of the Super Bowl No. 4: Danny Woodhead became the second Chadron State player to appear in the Super Bowl, after Don Beebe, with the Bills and Packers.
Stats of the Super Bowl No. 5: The Packers and Giants, the last two Super Bowl champions, were a combined 19-13 during the regular season followed by a combined 8-0 in the postseason.
Stats of the Super Bowl No. 6: New England was plus-17 in turnovers during the regular season, minus-4 during the postseason.
Stats of the Super Bowl No. 7: The Super Bowl entrants finished with a combined record of just 6-6 against teams that had winning seasons.
Stats of the Super Bowl No. 8: The Giants won the Super Bowl despite their regular-season leading rusher having fewer rushing yards than Tim Tebow.
Stats of the Super Bowl No. 9: Eli Manning is 7-0 as a starter on the road in the playoffs, with 12 touchdown passes versus two interceptions.
Stats of the Super Bowl No. 10: The Giants are 4-0 in the Super Bowl when Bill Belichick is on the sideline. Noted by reader Bill Dowling of Washington, D.C.
Cheerleader of the Super Bowl: Amanda of the Patriots, who according to her team bio is a pharmacist whose career goal is a master's in public health. Do the Patriots use expensive proprietary cheers or low-cost generic cheers?
Sweet Play of the Super Bowl: New England leading 17-15 on the second snap of the fourth quarter, the Patriots lined up empty backfield, but an odd kind of empty -- only two wide receivers on the field, with two tight ends and a fullback split wide. Tom Brady evaded what seemed like a sure sack by Linval Joseph, then rolled right, reminding everyone of Eli Manning's evasion of a sack to start the helmet catch play in 2008.
Brady looked deep and saw Rob Gronkowski, with the most touchdowns in the NFL this season, streaking deep with no safety in sight, covered only by undrafted linebacker Chase Blackburn. Watching at Lucas Oil, I thought when Brady escaped the rush and spied Gronkowski, the Patriots were about to make the deciding play. Brady heave-hoed -- just as Jason Pierre-Paul hit him hard. The ball was underthrown, Blackburn intercepted and the momentum swung to the Giants. Sweet.
Sports pundits and Gisele Bundchen have attributed the Super Bowl result either to Gronkowski playing hurt or receivers letting Brady down. But Gronkowski was plenty open on this play -- the pass was short. Brady also threw a deep-middle interception from about the same spot on the field in the fourth quarter of the AFC title game versus Baltimore.
Sour Play of the Super Bowl: Giants leading 2-0, the salsa-dancing Victor Cruz fumbled on the New England 9, and the Patriots recovered. But New England had 12 men on the field, negating the play: Jersey/A scored a touchdown on the possession, and went on to win the Super Bowl by four points. Very sour for New England.
The Patriots were subbing on defense on most Jersey/A snaps, sending in down-and-distance packages of three or four different men. Several times the last Patriot barely got off the field before the Giants' snap. Throughout the contest, with the Giants huddling, New England substituted freely while, with the Patriots going no-huddle until their second-last possession, Jersey/A rarely situation-substituted. Considering Belichick made wholesale defensive personnel changes late in the season -- Gerard Warren, who hasn't started since 2010, even got into the game -- the Patriots often looked confused about defensive substitutions, men running in and running off late. This confusion cost New England a touchdown allowed.
Sweet 'N' Sour Coaches' Decisions of the Super Bowl: New England leading 17-15, Jersey/A facing second-and-goal on the Flying Elvii 6 with 1:04 remaining and the Patriots down to one timeout, Belichick ordered his charges to stand aside and allow the Giants to score. Ultimately it didn't work, but was unquestionably the correct call. If anything, Belichick should have ordered his defense to allow a touchdown one snap earlier, once the Giants reached the Patriots' 7. This would have conserved a timeout.
Had the Giants rushed to the 1 and then stopped, New England would have used its final timeout; then Eli Manning would have knelt; then the Giants would have kicked a field goal for the lead, leaving New England perhaps 20 seconds and no timeout to get into field goal range the other way. By deliberately allowing Jersey/A to score, Belichick gave his offense 57 seconds and a timeout to work with. True, in the second case the Patriots needed a touchdown, not a field goal. But any quarterback would rather face the second challenge than the first. And true, the Giants might have missed a short field goal. But deliberately allowing the touchdown was a higher percentage call, and thus a sweet coaching decision. It just didn't work.
Two minutes before this, Mario Manningham caught his tiptoe pass to move the Giants from their 12 to midfield, setting in motion the fantastic Super Bowl finish. Belichick challenged, though the call on the field clearly was correct. The Lucas Oil crowd roared when the scoreboard showed the replay, no question a completed catch.
The challenge cost the Patriots a timeout: a timeout they would sorely need when the Giants reached goal-to-go in the endgame. If New England had one more timeout, the situation at the goal line would have been very different, with Jersey/A badly needing a touchdown because a field goal would have followed by ample clock for New England to win with a field goal the other way. Belichick, the Yoda of coaching tactics, on a hopeless challenge threw away a timeout at the endgame of a one-score game. Here's why this is really sour: Manningham made the catch directly in front on Belichick on the New England sideline.
Sour addendum: Everyone has seen the Wes Welker drop deep in in Giants' territory with 4:06 remaining. Had Welker caught the ball -- which he's only done 962 times in the NFL and NCAA -- the outcome likely would have been different. Everyone's seen the subsequent play, on which Deion Branch failed to make a challenging catch that would have given New England a first down in Giants territory. On the next snap, the Patriots punted; Jersey/A drove for the winning score.
Think about the coaching situation. New England had a two-point lead and faced second-and-11 on the Jersey/A 44 with 4:06, the Giants already down to one timeout. Two straight incompletions stopped the clock, keeping Jersey/A alive. On the downs that became the Welker and Branch incompletions, had New England simply rushed for no gain, Jersey/A would have gotten the ball back on its 12 with one timeout and less than three minutes. Maybe the Giants would have won anyway, but the situation on the Jersey/A sideline would have been more tense. Yes, the New England offense is good at completing passes. But Belichick's disdain for the rush hurt the team in a Super Bowl clock-killer situation. The Giants' defense had its linebackers backed off, expecting pass, on both downs.
See more Super Bowl analysis below.
New Show Coming Next Fall: "Procedurals Squad!" Television is swamped in police dramas. During a recent week, 14 of the 45 Big Three prime-time hours were crime shows. Except they no longer are called that -- the genre is now "procedurals." In theory this means the shows depict police procedure. In practice, being a procedural means a formula. Here it is:
1. Brief depiction of a shocking crime, half-seen shadowy shots of a horribly butchered body. Ideally, the criminal is a serial killer and his victim is a young woman.
2. Good-looking, wisecracking cops or detectives report for duty. They arrive holding Starbucks-style coffee cups. The prop cups are obviously empty -- the actors wave them around. Everyone defers to the heroes, allowing viewers to fantasize about the power involved in a badge and a gun. In the 1970s and '80s, TV crime drama featured private detectives -- lone outsiders bucking the system. Today's procedurals offer law enforcement officers almost exclusively. Post 9/11, Americans seem to prefer fictions about power.
3. The cops are shocked to discover they have no leads. Next time you hear this phrase on a news report -- "police said they do not have a motive in the crime" -- bear in mind, of course the police don't have a motive. The police didn't do it.
4. The body is taken to a medical examiner's office, where it lies for the entire episode not in refrigeration, as detectives wisecrack with a medical examiner who acts an awful lot like a detective. Loaded with gleaming high-tech equipment, the medical examiner's office is just down the hall from the squad room, since cops wander in and out. In the real world, medical examiners' offices are rundown and usually in a separate facility.
5. An amusing subplot is introduced, involving an eccentric hobby or the sudden appearance of an old friend/boyfriend/girlfriend.
6. The detectives require mere hours to zero in on a suspect. "Get me a list of all illegal card games in the Boston area," a detective barks on "Rizzoli & Isles," learning the killer has a gambling problem. Within minutes, the good guys not only have "a list of all illegal card games the Boston area," and they know, without explanation, which game the killer is at. Then they burst through the door without calling for backup.
Bursting through the door can lead to surprises. If a bad guy gets the drop on a TV good guy, he or she simply snatches the gun from the bad guy's hands. An episode of the "Charlie's Angels" remake featured three scenes of detectives snatching pointed guns out of the hands of criminals. In crime shows, it's easy to snatch a gun faster than the person holding the gun can pull the trigger.
7. The good guys arrest the subject and think the case is closed -- only to discover the suspect they "liked" for the crime is innocent!
If filler is required, an old friend of a lead character's father will appear and reveal cryptic hints about how the father really died. The old friend will hint there is more -- really sensitive information that can only be revealed if, say, the series is renewed. The departed parent is always the father. In procedurals all gun-wielding heroes, male or female, subconsciously are trying to impress their fathers. If they were subconsciously trying to impress their mothers, they would have become art historians.
8. An ominous subplot is introduced, involving Internal Affairs, the Feds or a mysterious conspiracy staged by An Agency Far, Far More Secret Than the CIA. Note to readers new to TMQ: That is the formal name of the secret organization involved in many Hollywood plotlines. AAFFMSTTCIA agents do mysterious things without much explanation. This may be because they are safeguarding the nation's attempt to develop an antimatter-powered N-dimensional MacGuffin.
9. A wisecracking officer has a flash of insight. On a recent episode of "NCIS," the nation's No. 1 "scripted" (non-reality, non-football) show, a detective glances at a blurry security cam photo from Islamabad and instantly realizes a person in the picture is wearing a rare model of cell earpiece.
10. Super-advanced technology requires mere seconds to obtain critical details. On "NCIS," almost immediately the team had a list of every owner of the rare earpieces in the world. "Cross-reference all known cell accounts," a good-looking detective orders. In seconds a computer displays all numbers called by all such earpieces. The detectives click on Islamabad, and the computer instantly shows the wearer's exact location. Initially, the rare earpiece was said to be very expensive because it is "impossible to compromise." Let's hope the bad guy gets a refund!
A sidekick character is introduced, who specializes in high-tech and esoteric knowledge. The sidekick never requires more than seconds to complete seemingly impossible tasks. Example, from "Criminal Minds": "I need the names of all high-IQ individuals in San Francisco." The sidekick has some peculiarity -- obsessive-compulsive disorder, Goth fashion, a tattooed tongue -- that society views as off-putting, but the detectives recognize as a sign of mental prowess.
Not content with imaginary technology, some procedurals give detectives superpowers. "Millennium" featured a cop who could read minds; the protagonist of "Life on Mars" was a detective who traveled in time; "Tru Calling" starred a medical examiner who could bring the dead back to life temporarily; "Unforgettable" centers on a detective who has total recall and extremely acute senses; "Person of Interest" offers detectives with a computer that predicts the future; "New Amsterdam," a 2008 crime show, was about an immortal detective. Immortal -- until the show was canceled.
11. The killer is revealed to be the last person you'd ever suspect!
12. The good guys drive to the killer's location and find a vacant parking space directly by the front door.
13. The detectives taunt the killer with the info they know, but don't first declare an arrest and don't record the conversation, thus jeopardizing their chance of a conviction.
14. Previously a super-sophisticated master criminal, the killer either immediately confesses, surrendering all legal leverage, or starts a gunfight, though shooting a law enforcement officer is signing your own death warrant.
If the killer is a crime boss -- ideally a Russian mobster, an ethnic category currently loved by Hollywood because it is slander-proof -- his henchmen will be dressed in expensive Italian business suits. When the gunfight starts, the well-dressed henchmen will step directly into the line of fire, to be hit by the cops' first shot. Never, ever will they use cover. The henchmen will fly backward when hit, then die instantaneously, not applying pressure to their own wounds and never attempting a revenge shot as they fall. If becoming a well-dressed henchman for a crime boss seems to you like an appealing career option, don't do it! You will die instantly after stepping directly into the line of fire for no clear reason.
All shots fired by good guys hit bad guys square in the chest, even if the good guys are running or lunging as they shoot. Good guys will, inexplicably, dash from one point of cover to another, exposing themselves to avoidable fire, but all the bad guys' shots will miss. Afterward, no one's ears ring. People converse normally, though they've just been right next to guns discharging in an enclosed environment.
A kickboxing confrontation or foot chase may ensue. In procedurals, a slender female detective easily can knock unconscious several muscular men. In one "Hawaii Five-0" scene, a detective played by actress Grace Park, who might weigh 120 pounds, needs 10 seconds to beat senseless an enormous armed thug -- while her hands are shackled behind her back.
15. In the denouement, there is a heartwarming buddy-bonding scene during which detectives lament having no love lives, despite being extremely good-looking.
Got the formula? Pitch the networks a show -- say, about a defrocked priest turned detective who solves crimes by transubstantiating DNA fragments. Now for some fine point on the formula:.
1. On procedurals, murders happen left and right; in the real world, murder has declined so much that homicide no longer makes the top 15 causes of death. In 2011, an American was more likely to die in a hospital of pneumonitis than be murdered. But that's not compelling: there is no "Law & Order: Nursing Station." So television presents murder as far more common than it is.
Instance of serial killing, especially, is inflated. The FBI reports serial murder is "less than 1 percent of all murders." There were 14,748 homicides in the United States in 2010. This suggests fewer than 150 actual serial killings in the most recent year for which statistics are available. But hundreds of serial murders were depicted in TV procedurals and at the movies.
The military procedurals, "JAG" and its spinoffs "NCIS" and "NCIS Los Angeles," exaggerate instance of murders of military officers, plus traitors inside the military. Actual murders of naval officers, and actual traitors, are rare. In the reality depicted by these shows, both happen so often the characters race from crime scene to crime scene.
Generally, procedurals depict murders that involve the well-off, glamorous or powerful, though these too are rare. Shows like "Southland" or "The Wire," which depict routine crimes involving average people, are on cable, not network, because routine crimes are not entertaining. "The Chicago Code" lasted one season. It was well-written, realistic and magnificently filmed on location -- but a ratings bust because the subject was detectives tracking urban corruption, not vice among the powerful or beautiful.
2. On TV, cops exist in constant jeopardy of life and limb. This, though "most police officers retire at the end of a 20- or 25-year career without ever having fired a weapon other than at the practice range." Despite the bullets ricocheting around them, TV detectives are NEVER frightened. Most are spoiling to charge headlong into obvious danger.
3. Arriving at a taped-off crime scene, TV detectives bend over the body, take a quick glance and say things like, "This was done with a Sumatran Badek knife."
They spot clues instantly. In a recent "CSI," Ted Danson needed about 10 seconds to notice an important clue -- though the thing amiss was extremely small and Danson was wearing sunglasses indoors.
Once the crime is discerned, the more exotic the better. Criminals in procedurals aren't merely seeking money or merely depraved. Plots will involve an adopted child who's now an astronaut with bipolar disorder who killed an endangered-species smuggler because he was trying to stop her from freeing her amnesiac birth mother from a religious cult. That sort of thing.
4. In the countless "CSI/NCIS" spinoffs, the medical examiners have unlimited max-tech that may or may not actually exist, such as a device that projects real-time 3D holographic images of the inside of the brain. (The production companies behind "CSI" and "NCIS" are different, but the shows are so similar no one can tell; "NCIS" began as a television franchise designed to sound as much as possible like "CSI.") Television medical examiners seem to know more than the editorial board of the technical journal Cell, yet chose low-paid civil service work. Most amusing: In the Dana Delany vehicle "Body of Proof," the medical examiner interrogates suspects and goes on stakeouts.
Procedurals employ so many scenes in the unrefrigerated medical examiner's offices -- detectives eating pizza as the mutilated body of a gorgeous young women lies on the examining table -- that agents must be calling producers about corpse roles, since they involve significant screen time. An agent might say, "Hire my client. She looks great dead."
5. Script classes tell TV crime writers to produce a serious main plot plus an offbeat subplot. This mirrors life, if your life occurs on a sound stage. The arrival of an old boyfriend/girlfriend will lead to mawkish ruminations. The arrival of an old best friend of either gender is a bad sign. In procedurals, old best friends always turn out to have gone Dark Side.
6. Real-world cases may take decades to solve; on television, you've got 43 minutes. The wisecracking officers have a suspect by lunchtime and drive to the suspect's home or workplace, where there is always evidence in plain view. Detectives enter an office, open a drawer or file cabinet at random and the key document not only is in the first place they try, it is easily recognized by someone who has no idea what to look for. Presumably the file-folder cover says "INCRIMINATING EVIDENCE."
7. The good guys arrest the suspect, fist-bump, wisecrack about their lack of love lives despite being extremely good-looking, and shift to indulging a charming habit. A TV detective must own an albino ocelot or live in an abandoned slag tower or build bark canoes.
Then they discover the suspect is innocent. This is always a "twist."
8. Oily superior officers, or The Feds, try to assume control of the case. Courageous street cops could save the city if only the big shots would stay out of the way! Tension with The Feds is a low point in procedurals, since most crimes are local-law offenses where The Feds cannot step in. A good place to have a meeting if you're unsure about jurisdiction is on the roof of a skyscraper, which happens in the "Miami Vice" movie.
Internal Affairs is the most frequent mid-episode complication. In the real world, Internal Affairs departments avert their eyes from misconduct; on procedurals, the Rat Squad is devoted single-mindedly to shutting down cops. In "The Closer," a final-season subplot is the effort of Internal Affairs to take away the badge of the protagonist -- though she has cleared every case she's ever been assigned, and pretty much single-handedly rid Los Angeles of crime.
Interference from higher-ups validates viewer desire to think of government as full of officious miscreants. Since the good-looking, brave police heroes are themselves government officials, they must be balanced by government bad guys.
Another running subplot is the malevolence of the media, which in procedurals always take the side of criminals. The media is on the side of criminals -- have the scriptwriters heard of Fox News? In "Blue Bloods," the New York City media relentlessly hound the gallant police commissioner played by Tom Selleck, though he has pretty much singlehandedly rid Manhattan of crime. That prime-time dramas depict news organizations as inept or irresponsible is vexing, considering the shows appear on ABC, CBS and NBC, which have news divisions they want viewers to find credible. Fun fact: Selleck's father is portrayed by an actor six years older than Selleck.
9. Staring at a jerky decades-old 8 mm film, one of the cops suddenly realizes the third guy from the left is wearing the crest of the Carpatho-Ruthenian royal family. Or that a hubcap found in the victim's garage could only have come from one of the original Mustang 2+2s made in 1964 at the Metuchen, N.J., plant, a fact the detective just casually knows.
10. In no time, the detectives find searchable documents from the 1964 factory, including live links to current titles of the cars.
Within procedurals, all possible information -- say, the Social Security numbers of teachers from the suspect's kindergarten -- easily is obtained using a laptop. The Web is presented as all-knowing: Enter "serial killer with bunny rabbit tattoo" in the search box and you'll get his birth certificate on screen in 0.36 seconds, along with a Google Earth view of the street in front of his apartment. Breaking into encrypted files is accomplished on TV by reaching the password screen, typing really fast and saying, "I'm in." The next screen will be whatever you're looking for.
Procedurals may depict crime-scene investigators with super-advanced technology that doesn't exist, such as tricorder-like devices that sense trace cellular samples. On "CSI: NY," a technician puts a playing card into a "molecular analyzer." The "molecular analyzer" instantly determines that a stain on the card is from a specialty root beer made by a specific firm in Wisconsin. On "Hawaii Five-0," a detective snaps a photo of a suspect and in seconds a "facial recognition database" sorts through all 308 million Americans to pull up his ID. Actual facial recognition, such as Apple's project to get iPhones to recognize their owners, has been somewhat less zoomy.
Procedurals speak of CODIS, the FBI's gene database, as omniscient. CODIS mainly contains DNA marker information on people who have been convicted of felonies. In most cases a person who is arrested is not required to give a DNA swab; privacy rights groups are opposing legislation to require DNA swabs from those merely arrested. Regardless of how this debate plays out, today's CODIS contains far less information than TV crime shows suggest.
In "CSI: Miami," the good guys find a sniper rifle used by a killer wearing gloves. "Because he looked through the scope, we can get his DNA reading off the lens," a character says. They shine a gizmo on the scope and in minutes know who held the rifle -- without even having a genetic sample! Actual DNA matching under ideal conditions has taken years to identify just a few people.
11. The crying neighbor, the kindly headmaster at the private school, the graying cop who came out of retirement to close a cold case -- OMG, that's the real killer! If an early scene introduces a sympathetic, straight-arrow character not seen in any previous episode, that will turn out to be the killer.
12. Suddenly the officers know where the killer is. Do they wait for backup? They charge in the front door, often without taking basic precautions. At the conclusion of the pilot of "Unforgettable," the heroic female detective realizes who the killer is. She goes alone to meet him at a warehouse late at night, and goes unarmed.
13. The good guys come through the door shining flashlights, even if it's broad daylight. They grasp them in the wrist-up position that producers think converts flashlight-holding into a macho activity: "Criminals can't hide from us. We are the law and we have flashlights!" Flashlight beams shining through dust in an abandoned warehouse has become a cliché of procedurals. Tactical note: If you charge into a dark warehouse pointing a flashlight, you make yourself a target.
At least TV detectives have stopped holding their Glocks sideways. Producers thought this looked really cool. Holding a pistol sideways dramatically reduces accuracy.
In standard policework, before anyone enters the front door, an officer is posted at the back. In procedurals, no officer ever goes to the back door. This allows the killer to escape, setting up a down-the-alleys chase scene.
14. The good guys confront the killer, who may instantly confess. The old "Perry Mason" show built to a conclusion where Mason says to a witness, "Mr. Swampscott, do you recognize this monogrammed fish slice?" He would gasp, then confess. In procedurals, spontaneous full confessions happen all the time -- suspects know the closing credits are about to roll. In the real world the guilty almost always say, "I want a lawyer."
If the killer doesn't confess, he starts shooting. Gunfights happen far more often on cinema than in reality. In 2010, one New York City officer in 700 fired a weapon in the line of duty. On TV, officers fire their weapons almost daily. A recent NYPD report showed a total of 236 bullets fired by all police in 2010, less than one shot per day across a city of 8 million people. The two cops in the "Lethal Weapon" flicks fired more bullets on a single radio call.
Procedurals exaggerate the frequency of bad guys being killed by police. The above link shows that all law enforcement agencies combined killed eight suspects in New York City in 2010. More bad guys are depicted as shot and killed in a season by any TV detective team. So far as I could determine from newspaper reports, one person was killed by a law enforcement officer in Hawaii in 2011. Over on "Hawaii Five-0," in this season's episodes alone, the five agents of the Five-0 task force have shot and killed dozens of creepy criminals. Besides extreme unrealism -- good luck finding anything resembling the Five-0 squad in the actual Hawaii Department of Public Safety -- on procedurals, detectives shoot and kill bad guys then go right back on patrol, not even pausing for paperwork.
Once in a while on a procedural, a good character will be shot -- but the hit will always be in the arm. No bleeding, no hospitalization, no gangrene. The officer will be shown instantly recovered, his or her arm in a sling, joking with colleagues. TV producers have it in their heads that being shot in the arm is a like a bee sting.
Sometimes the bad guy and chief hero exchange insults before the action scene begins. The sequence where the good guy wastes time flapping his gums with the bad guy has become one of Hollywood's most hackneyed. If you really were face to face with a vicious killer, you would be 100 percent focused on getting him cuffed.
15. The killer escapes into the alley! In cop shows, even suburbs have alleys. No matter how many alleyways they run down or fire escapes they climb, detectives never sweat, and their outfits stay perfectly pressed. Pudgy middle-aged officers in business suits, sexy female officers in slit skirts, suddenly become track stars. The bad guy always loses valuable time by pausing to hurl a garbage can.
In an episode-ending chase scene in "Unforgettable," the protagonist, wearing leather boots with four-inch stiletto heels, leaps into the air and runs across the hood of a parked car -- why not just run around it? -- then throws a man to the ground while firing a perfect shot that kills a bad guy, as two bad guys blast away and miss her at point-blank range.
The bad guy always is caught. Now that backup is no longer needed, dozens of police cruisers and a helicopter arrive.
16. At home, the hero female detective stares at a glass of scotch and laments that she has no husband or lover, despite being spectacularly good-looking. At a fern bar, the hero male detective sips a craft-brewed ale, watches "SportsCenter" on his iPhone, munches lobster mac-and-cheese with edamame and laments that police work isn't like in the old days.
Before the credits on this item role, consider the sociology of prime-time crime. Bad enough that scenes of helpless people being tortured to death, as in "Saw" and similar movies, are now presented as entertainment in suburban shopping malls. One must make an active choice to attend such a movie. The spread of graphic violence as entertainment to prime-time television via the modern procedural, shows that are beamed into every home, is another matter.
A recent "Criminal Minds" episode included two splatter-flick scenes, first of a terrified young woman being graphically shot to death by a smirking killer, then of another young woman pleading as she was ritualistically stabbed to death. Of course the violence is fake. But a screaming young woman graphically shown being stabbed to death, that's entertainment?
In procedurals, mutilated bodies of the innocent lie on the medical examiner's table as characters yuk it up about the local Italian restaurant. Victims are just "vics" -- "who's today's vic?" is a typical line of dialogue. Police officers and medical personnel never display moral outrage, as if being murdered were a lifestyle choice.
A numbing toward violence is promoted by much of Hollywood. One need not be Dr. Freud to wonder what it means that the major corporations behind most TV shows and movies want to depict the slaying of the helpless as entertainment.
But isn't the violence realism? In the world of TV, murder and mayhem are an epidemic. Actually crime is in generation-long cycle of decline. Today, strollers are safer in Central Park after dark than in the 1950s. Last year, Central Park averaged slightly more than one robbery a month, versus two robberies a day a generation ago. Yet on procedurals, crime is getting worse. This plays to preconceived notions about the nation falling apart, especially such notions held by senior citizens, who watch a lot of television.
And on procedurals, the police always catch the bad guy. Actually a significant number of homicides are never solved, while most burglaries never even lead to an arrest. Of course, procedurals are just Hollywood nonsense. But procedurals get it wrong both ways: making crime seem more common than it is, but also making crime seem never to pay.
Super Bowl Analysis: The Super Bowl was the second-best football game your columnist has attended, trailing only the first Giants-Patriots Super Bowl. Actually third-best -- Bowdoin 21, Bates 20 on my oldest son's Senior Day was the second-best game I have attended.
Yet in this season of wild tactics, the Super Bowl was a bowl of vanilla ice cream. There were a total of five blitzes, two by Jersey/A and three by New England. Five blitzes on 133 offensive snaps, far below the league average of 20 percent blitzing. Only five deep passes were attempted in the game, and the first deep pass was not completed until the Manningham catch with 3:39 remaining. New England ran an end-around and a reverse; that was it for trick plays. The Patriots' longest gain was a 21-yard reception on a down-and-out. Would you like some vanilla sauce with your vanilla ice cream?
But because the tactics were conservative -- offenses throwing short to maintain possession, defenses mostly in Cover 2 to prevent long gains -- the game was close, tense and exciting. A notion has developed that a football game must be a shootout to be exciting. Close, low-scoring games have an edgy kind of excitement because it takes just one play to turn the tide. In the fourth quarter, neither team led by more than a touchdown. Every snap mattered. That's exciting.
The Giants began tentative, Eli Manning seemed surprised that New England was in a backed-off look with "high" safeties. Taking possession on their 6 after a punt, Flying Elvii coaches had Tom Brady sprint backward into his own end zone. To avoid a sack, Brady threw the ball away deep with no receiver in sight, intentional grounding, safety. Then the Giants drove for a touchdown. New England trailed 9-0 and had touched the ball for just one snap. For the remainder of the contest, the Patriots outperformed the Giants. But in this close, low-scoring affair, they dug themselves a quick 9-0 hole and never quite climbed out.
Why have Brady sprint backward into the end zone? The Patriots are who they are, and who they are is a passing team. Later New England would start possessions on its 4 and 8, and both times open with an empty backfield, daring the Giants to big blitz in pursuit of another safety. Jersey/A didn't take the bait. But a team that gives up a safety on its first possession, then goes empty on its next two possessions near its goal line, is, if nothing else, a team that is confident of its offensive line and its ability to complete passes.
This season New England has bedeviled the NFL with double tight end sets, including two tight ends both split wide on the same side. Though Rob Gronkowski was hampered by an ankle injury, splitting him and Aaron Hernandez wide on the same side was an effective tactic for the Patriots. The Giants had been practicing against that look for two weeks -- and rolled out their own sets of two tight ends, including two tight ends split wide on the same side. San Francisco used that look too in the playoffs. It's a copycat league -- expect two tight ends split wide on the same side to show up in every offense in 2012. And expect Coby Fleener's phone to ring early in the April draft.
On the first snap of the second half, New England put in offensive tackle Nate Solder as a tight end, sent him in motion, and he went downfield simulating a pass pattern. The Giants were flummoxed by this, giving up the Chad Ochocinco catch that was New England's longest play. Then the three tight end look vanished from the New England playbook, which was puzzling.
From late in the second quarter through the first possession of the third quarter, New England gained 187 yards (including penalty yardage regained) and scored two touchdowns without the Jersey/A offense taking a snap. This was an impressive performance, especially considering it was done no-huddle, and the Patriots didn't have a busted play in the 22 consecutive offensive snaps of the two possessions.
But after completing the second long drive to take a 17-9 lead early in the third quarter, New England did not score again. Dropped passes, a turnover, tighter coverage by the Giants' nickel defense -- all combined to slow the Patriots. Flying Elvii leading 17-12 late in the third quarter, Brady was sacked on third-and-8. It was a coverage sack; no one was open. New England gained 187 offensive yards on its back-to-back drives, 160 offensive yards all the rest of the game combined.
TMQ's MVP vote went to Jersey/A guard Chris Snee, who blocked efficiently and recovered a fourth-quarter fumble on one of the Lady Luck plays where, had the ball bounced slightly differently, Boston might be holding another victory parade. Plus the sight of Snee's wife and children racing onto the field to embrace him as the confetti fell was a pleasant one.
The Giants' vaunted front four was mainly held in check. Then Justin Tuck got a monster sack with 48 seconds remaining, just as a Giants' monster sack with 25 seconds remaining helped seal the first Giants-Patriots Super Bowl. In both games, Jersey/A resisted the urge to blitz, letting its front four work for pressure while dropping seven into coverage against the Patriots' five-receiver patterns. Both times this conservative strategy prevailed, by a slight margin.
Yet Jersey/A came perilously close to The Big Mistake. Leading by four points with 17 seconds remaining, New England at midfield -- the pass absolutely must go to the end zone! -- the Giants let a tight end, Aaron Hernandez, get a pretty good chance at the ball deep. Had the safety been only a little slower in coming over, New England might have won on a play we'd now be calling the most dramatic in Super Bowl annals. And who was the deep safety on this play? Backup linebacker Jacquain Williams! He was the Giants' deep safety on all the game's final snaps. Check the film -- with 17 seconds remaining in the Super Bowl, the entire deep center of the field was open for New England to attack, with only Williams, a backup linebacker, guarding! No, I don't understand it either.
Unified Field Theory of Creep: Maureen Parker of Boston was among readers to note that Samuel Adams ran ads on ESPN on Super Bowl Sunday for its Alpine Spring lager. This year spring begins in the Northern Hemisphere on March 20 -- so a spring product hit the market 44 days before spring.
Gerry Brandreth of Christchurch, New Zealand, writes, "In late January, I passed a Couplands Bakeries in Christchurch that had signs advertising 'Get your Hot-X Buns now!' Hot cross buns traditionally are eaten on Good Friday and contain ingredients given up for Lent. This year, Lent begins on February 22nd and Good Friday falls on April 6th. So not only is the bakery chain selling a perishable product more than two months prior to the traditional day of consumption -- they are selling a product that represents celebratory indulgence following self-denial, before the self-denial has occurred!"
Gerry, sounds to me like the White House and Congress declaring in September 2011 there will be dramatic fiscal discipline in future years -- then in January 2012, raising the national debt ceiling in order to allow more spending right now. That is, celebrating the self-denial without actually engaging in any self-denial.
Another example: Last month President Obama said he planned to cut government overhead by consolidating the Commerce Department, Small Business Administration, Office of the Trade Representative and Export-Import Bank.
Sounds like a fine idea. But it hasn't actually happened, it is only a plan for the future. What has actually happened is that Obama just elevated the SBA to a cabinet-level agency. SBA head Karen Mills is a fine person -- and is now a cabinet member, meaning Secret Service details and travel in jets provided just for her aboard the "junior Air Force One" fleet that cabinet secretaries can access. So while the White House plans to cut government bloat sometime in the future, for now, government bloat is increasing. We're skipping Lent and going directly to the hot cross buns.
Media Low Point of Super Bowl Week: Question to Tom Coughlin at the Friday news conference: "Can you talk about your decision to stay in a downtown hotel?"
Actual NCAA Reform -- How Did That Happen? It seems like minor news: Last week on football signing day, several Big Ten schools, the University of Florida and possibly others, offered some multiyear scholarships.
For decades the NCAA has mandated that colleges give only year-to-year athletic scholarships for football. You've got a scholarship this year, but nothing is guaranteed about next year -- you've got to please the coach if you want the scholarship to continue next year.
The year-to-year scholarship is among the worst aspects of the commercialization of college football. It forces most players to put pleasing the coach ahead of being in class -- because unless the player would qualify for regular financial aid and regular academic enrollment, if he doesn't please the coach, next year he's out of college. The year-to-year scholarship gives 100 percent of the leverage to the football coach, and makes plain that big-college football players are there to win games. Win the games if you want to come back next year. Diploma? That's secondary.
The year-to-year scholarship also allows a hidden abusive aspect of NCAA sports. Player X is highly recruited and signs with Enormous State University, the college in the Tank McNamara comic strip. After a couple seasons, it becomes clear Player X will not live up to expectations. Or Player X blows out his ACL. Worst, he does the unforgivable and tells the coach he has to miss practice for class. The coach simply yanks his scholarship, in order to bring in an additional high school prospect who might become a star, and in any case will be too cowed ever to talk back. With the year-to-year scholarship, nothing stops coaches from throwing players overboard.
When Barack Obama became president, he asked the Justice Department to investigate whether the NCAA's year-to-year scholarship rule constituted restraint of trade, since it forbid colleges to use a multiyear offer to compete for the services of athletes. Knowing the Justice Department was breathing down its neck, last fall the NCAA voted to allow schools to opt out of the year-to-year rule. It's not clear how many have. Knowledge is power, and many colleges say as little as possible about their recruiting tactics. But once word gets out that schools are awarding multiyear scholarships, many will, for competitive reasons.
The multiyear scholarship is no panacea, of course. Schools might try to weasel out by saying a player should lose his scholarship for a discipline problem, then use the "privacy" dodge to claim the school can't say what the violation was. Big-college use of the privacy dodge is getting out of hand, considering almost all college students are, legally, adults. And multiyear scholarships will go first to the most coveted prospects, the ones least likely to drop football to become philosophy majors.
But right now big-college football coaches are all-powerful compared to their players. The advent of multiyear scholarships -- making it possible, at least, for NCAA athletes to kiss sports goodbye yet remain in college -- is a healthy development.
Perhaps He Receives a Sweater-Vest Allowance: The University of Akron just named disgraced Ohio State coach Jim Tressel to an administrative post. A public institution, Akron announced that Tressel's salary would be $200,000. Maybe he also gets use of a sports car and free tattoos.
If Tressel was still a coach and did get use of a sports car and free tattoos, there would be nothing improper, because he's not a student. The NCAA football and basketball systems continue to be set up to shower money and perks on the mostly middle-aged mostly white males who run the system, while imposing harsh punishments on the young mostly African American males who create the value, should the latter attempt to enjoy the tiniest sliver of what the people running the system regard as their due. A salary of $200,000 when your duties aren't even clear? (Read the announcement.) No problem, you're a middle-aged white male. Your mom took a small loan while you are in high school? Shame! Shame! After all, you're young and African American.
Bad Girl? That's What She Wants You to Think: Madonna has spent much of her career striving to be naughty. Her 1992 picture book "Sex," which came in a sealed wrapper to prevent browsing, and included graphic images of her engaging in sadomasochistic and all-girl sex, was denounced by a range of pundits -- and sold nearly two million copies, at $50 each. Way back in the mists of 1992 you couldn't order the volume anonymously using the Internet, you had to enter a bookstore and let other people see you buying a book of pictures of Madonna bound and gagged. More than two million Americans did, with many of the buyers female.
So had Madonna touched a nerve in the nation's erotic psyche -- or was she a genius at marketing? Your columnist has always thought the latter. That supposedly revolutionary book "Sex" was, after all, published by a division of Time Warner, not exactly some Greenwich Village underground press. Most of her songs and film roles, often described as outrageous, were produced or released by major corporations. When she seemed to be drifting out of the public eye, suddenly Madonna discovered she was intensely religious -- exactly Bob Dylan's move when he seemed to be drifting out of the public eye. Now Madonna has sung at halftime of the Super Bowl, the quintessential all-American stage. Move over, Carol Channing, who was the 1970 Super Bowl act.
Is Madonna to the mainstream really an amazing transition? It's already a decade since she sung the theme song for a Bond movie, Bond movies being smack in the middle of the road.
Today the halftime show gossip is about one of Madonna's singers giving the middle finger to the audience -- more concerned about her own publicity than the success of the act. Hey lady, this is the NFL, not the NBA! What was really striking is that NBC blamed the NFL because "the NFL hired the talent and produced the halftime show" Madonna let the NFL produce her show! Once Madonna was about bondage, now she's about branding. At the Super Bowl her huge contingent repeatedly sang, "Luv Madonna, you wanna." She might as well have been singing "McDonalds, I'm lovin' it." Madonna and the Super Bowl were meant for each other!
Final State Standings: Tuesday Morning Quarterback's annual State Standings are based on the states in which teams actually play: Maryland teams are the Ravens and Redskins, and so on. California, Pennsylvania and Texas, traditional football hotbed states, finished a respectable 69-48; the other traditional football hotbed states, Florida and Ohio, limped in at 28-53. The year's Super Bowl was held in the state that finished last in the State Standings.
Wisconsin: 15-2
Massachusetts: 15-4
Louisiana: 14-4
Pennsylvania: 20-13
California: 30-20
New Jersey: 21-15
Georgia: 10-7
Michigan: 10-7
Texas: 19-15
Tennessee: 9-7
Maryland: 18-16
Colorado 9-9
Arizona 8-8
Illinois 8-8
Washington: 7-9
Ohio: 13-20
North Carolina: 6-10
New York: 6-10
Florida: 15-33
Missouri: 9-23
Minnesota: 3-13
Indiana: 2-14
There's the Madonna Fantasy, and Then There's … Indiana got national attention in the runup to the Super Bowl for enacting a right-to-work law. There was a second major piece of legislation Indiana enacted the same week, which was overlooked -- one tightening laws against trafficking in persons.
Every year around Super Bowl time, news organizations breathlessly claim an army of thousands of prostitutes descending on the game city. The numbers are inflated for headline value, then the core issue quickly forgotten. A few escorts are working their profession by free choice, about them society need not be concerned. Most prostitutes are powerless young women who have been forced into a condition they don't want. In this article Kevin Ryan, president of Covenant House, which helps women who have been trafficked get off the streets and rebuild their lives, puts both the silly media claims that exaggerate instance of prostitution, and the serious concerns about trafficking women, into perspective.
Plus ca Change, Plus C'est la Meme Chose: Only 13 of the 44 starters were the same as when the Patriots and Giants met in the Super Bowl four years ago; three of the four coordinators had changed, too.
Super Bowl Postscripts: Giants offensive coordinator Kevin Gilbride elaborately warmed up on the field pregame, including doing standing and prone hurdlers' stretches. Do you need to be warm and loose to call passes?
Reader Mike Jones of Indianapolis notes, "If Tom Brady's career was happening in reverse, the way Merlin lived going backward in time, the media would be saying right now that Brady just can't win the big game."
New England was the home team of record, meaning its choice of what to wear. Belichick chose the teams' blues -- the same color New England was wearing when it lost to the Giants in their previous Super Bowl meeting. OK, sports superstitions lack a certain factual grounding. But New England could have opted to wear its whites.
Social Network News: Yours truly doesn't spend a lot of time sending or reading Tweets. This account however seems interesting.
TMQ Readers Know Too Much: I supposed that Next Gingrich's moon base plan is daffy in part because mining the moon is extremely unlikely to be cost-effective. Richard Bourne of Baltimore writes, "The moon's outer surface appears to contain little of interest. Perhaps the lunar core has ores of use, but reaching them would certainly be more difficult than obtaining deep ore on Earth. What may be of interest for mining is asteroids. As asteroids are small they have limited gravity: when they formed the heavier elements did not sink to the bottom or core. That makes it likely that ore on asteroids would be close to the surface and accessible. Asteroids are not well understood, but there is a decent chance they will someday be mined more cheaply than deep-drilling on Earth, and without environmental impact. Also, learning how to travel to near-Earth asteroids and work with them might provide society with the knowledge necessary to prevent an asteroid strike."
This is the next NASA automated mission to an asteroid. President Obama has talked in general terms of sending a manned mission to meet an asteroid; nothing specific is on the drawing board. A political stumbling block is that the idea will seem dull to the public, a problem discussed here.
Adventures in Officiating: Reader Judson Clark of St. Louis notes the late penalty against Jersey/A for 12 men on the field gave New England five yards but knocked critical seconds off the clock, reducing time remaining from 17 seconds to 9 seconds. He asks, "If the offense commits a substitution penalty in the endgame, 10 seconds are run off. Why does the defense benefit from a similar penalty in the endgame?"
Time should be added back onto the clock in this situation, Clark contends. Otherwise in a situation like the end of the Super Bowl, the defense should deliberately put 12 men on the field. The offense would be unlikely to complete a pass against 12 defenders; the five yards marched off would be less valuable than the seconds used up. "For that matter," he says, "deliberately put 14 guys on the field to be certain a pass is not completed."
The Giants' 12th man who was late to leave, Justin Tuck, removed his helmet while still on the field. Jersey/A could have been called for unsportsmanlike conduct ("no player may remove his helmet while on the playing field"), which would have advanced the final New England snaps to the Giants' 41.
When the Patriots' defense stepped aside to let Ahmad Bradshaw score with a minute remaining, the Giants running back -- who'd been instructed in the huddle not to score -- dropped at the 1-yard line and then rolled into the end zone, later saying he couldn't brake his momentum. Had the Patriots gone the distance in the final minute, today Tom Coughlin would be under intense criticism for having his team even run a play rather than having Eli Manning kneel twice before a field-goal try. The Giants were on the 6, getting to the 1 meant little if a field goal was the plan.
At any rate, a little-known football rule is that a runner can end a play by yelling "down!" The rule dates to no-helmets football of a century past, when the ballcarrier would be held up, punched and gouged by defenders and yell "down!" in self-defense. Probably Bradshaw did not know he could have yelled "down!" Had he, the zebras might have missed it -- most officials have never heard a runner yell "down!"
Season Sign-Off: The stadium lights are turned off, the film rooms have gone dark and the cheerleaders have put their miniskirts away in very small drawers. TMQ folds its tent and steals off into the desert till next season, though will resurface briefly around draft time.
The Bad Predictions Review column that previously concluded the season had its series finale last year. Though having predicted the Super Bowl final score would be Giants 2, Patriots 0, when the actual score was Giants 2, Patriots 0, I was hoping they'd call the game.
At each season's end, I recommend recently published books for offseason reading. This year I wrote a column on that subject for Reuters. In addition to the books praised on Reuters, I commend to readers:
• "1491" by Charles Mann. Fascinating from the first page to the last. What North America was like in the year before Europe learned of its existence.
• "The Sense of an Ending" by Julian Barnes. A literary novel that is winning awards for good reason.
• "The Deaths of Others" by John Tirman. A subject all U.S. political leaders and media elites do not want to discuss -- foreign civilians killed by American retaliation for 9/11.
• "Bloodlands" by Timothy Snyder. A masterwork of history on the still-poorly-understood extent of the horror in Eastern Europe before and during World War II -- how perhaps 20 million civilian Jews, Poles, Urkainians, Slavs, intellectuals, Catholics, patriots and others caught between Hitler and Stalin were murdered by both sides from the early 1930s through 1945.
• "A More Perfect Heaven" by Dava Sobel. The latest from the country's top stylist on science.
• "A Man of Parts" by David Lodge. A sensei of drawing-room wit tries his hand at a biography of H.G. Wells.
As usual, I recommend you employ the offseason to engage in spiritual growth. Take long walks. Exercise more and eat less. Perform volunteer work. Appreciate the beauty of nature. Attend worship services of any faith. Read, mediate, serve others. Do these things, and you will feel justified in racing back to the remote, the swimsuit calendars and the microbrews when the football artificial universe resumes in the autumn.
In addition to writing Tuesday Morning Quarterback for Page 2, Gregg Easterbrook is the author of "Sonic Boom" and six other books. He writes a politics column for Reuters and is a contributing editor for The New Republic, The Atlantic Monthly and The Washington Monthly. His website can be found here, and you can follow TMQ on Twitter.