Commentary
Flem File: This Bill's due, Commish
Updated:
December 16, 2011, 11:07 AM ET
By
David Fleming
| Page 2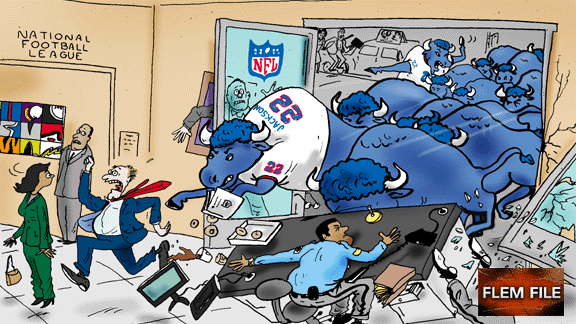 Kurt Snibbe/ESPN.com
Dear Roger Goodell:
Let me ask you a question: If less than 1 percent of high school football players make it to the NFL, what do you suppose the chances are that Buffalo Bills running back Fred Jackson would go from a 5-foot-8, 145-pound high school backup to a Pro Bowl starter?
One in a million? A trillion?
Look, I'm sure you're well aware of the amazing, uplifting story of how Fred worked for nine years to become the best running back in the game. Let's be clear up-front, before we go any further, this is no charity case. Until just a few weeks ago, Fred was leading the league in rushing with 934 yards on 5.5 yards per carry along with a career-best 442 receiving yards for the (temporarily) resurgent Bills. I also don't need to tell you, Commish, that with almost 385,000 Pro Bowl votes, Fred was the fans' leading choice for AFC running back and a top 10 vote-getter overall. (I'll have to double-check but I'm pretty sure more people voted for Fred than actually watched last season's Pro Bowl game.)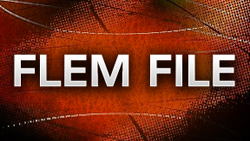 Anyway, my point is Fred was a shoo-in to claim the accolades he had worked for his entire adult life and rightfully earned on the field, when -- snap -- he broke his fibula in Week 11 and was placed on IR. Although he will likely heal in time for the 2012 Pro Bowl on Jan. 29 in Honolulu and even though the contest itself doesn't seem to have any actual set of rules about, ya know, tackling and/or competitive or compelling play, Fred was summarily, and inexplicably, stricken from the Pro Bowl ballot.
I have to say that my initial reaction to this decision by you and the other curmudgeons at the No Fun League was very similar to the one Fred's wife, Danielle, shared on Twitter, which, I believe, was in all caps and started with a "B" and ended in "IT."
Having calmed down a bit, though, I'm now writing this letter on behalf of all fans of football and, well, human beings in general, to respectfully demand that you restore Fred Jackson's eligibility for the Pro Bowl and return his name to the Pro Bowl ballot, forthwith.
Now, before you render your decision, I ask that you please consider the following:
The Story. It's unreal. They make blockbuster movies out of plotlines and characters like this. And right about now, with empty seats, concussions, Peyton Manning's neck and James Harrison's defiance making headlines, Fred's story is exactly what you should be pushing.
[+] Enlarge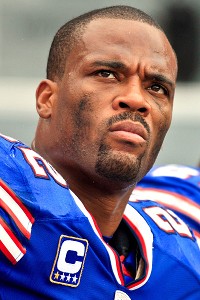 Ronald C. Modra/Sports Imagery/Getty ImagesFred Jackson "runs angry" when healthy, and this latest insult should make fans run angry to tell the NFL to get him in the Pro Bowl.
Fred was a 5-8, 145-pound backup at Lamar High School in Texas until his middle school coach connected him to Marv Levy's alma mater of Coe College in Iowa, where by sheer force of will and a generous growth spurt he became a Division III All-American. After college a Packers scout told him he had some talent, so Fred kept at it, playing for a couple hundred bucks a night on a third-tier indoor football team in Sioux City, Iowa, where the home field was freezing cold because they rolled it out on top of the arena's hockey rink. Fred became the MVP of this league (and the running back version of Kurt Warner) by rushing for what is the equivalent of 3,000 yards on a full field.
That was enough to get him signed by the Bills, who sent him to NFL Europe, where he dominated, again, even though for three consecutive months he was subjected to German TV that shows the same six channels on an endless loop. In other words, to make it to the top of your league, sir, Fred Jackson was forced to endure 90 days in a row of David Hasselhoff music videos. In my book, that alone should qualify him for a spot in the Pro Bowl, or the psych ward.
Fred made the Bills in 2007 and rushed for 1,000 yards in 2009 (while also gaining a workmanlike 1,000 yards as a kick returner). Recently, Bills coach Chan Gailey said that in his nearly four decades in football he has never seen a player perform at such a high level and with such consistency as Fred Jackson.
Just listen for a sec to what Fred told me a while back about his journey and how he has channeled that into what defines him as a Pro Bowl back and Pro Bowl person, despite what your stupid ballot and made-up rules might currently indicate. "That 5-foot-8, 145-pound high school back is definitely out there with me. He's the one you see. He's the one telling me on every carry, 'You're here now, what are you gonna to do?'" Fred said. "I sit back at least once a day and reflect on where I came from and just how cool it is to be here now after everything I've been through. It's so much fun. And the frustrations I might feel of not getting it right away like some people do, that's what I release on the football field. That's the way I run. I run angry. Angry that I didn't get all this right away, angry that I had to take the road I did, angry that I was told I wasn't talented enough. I release those emotions on the football field, which is why I would never change any of it because it all made me into the person and the player I am today."
The Petition. Bills fan Tim Loperfido recently created a petition to restore Fred's Pro Bowl eligibility at www.change.org. There are already more than 500 signatures, and with the strength and scope of this column I believe it is a fact, and not a threat, that we can get the number to at least 637 before Loperfido submits his petition to the NFL once fan voting ends on Dec. 19.
The Fans. Been to Buffalo lately? The powerful Bills Nation loves this guy. Adores him, even. Do you really want to let down a fan base that has been kicked around since the early 1990s? Not a good move, Rog. Fred seems to be on every radio commercial and every billboard in town and at every charity event within a 100-mile radius. So it's up to you: Do you want the NFL offices occupied by Bills fans, eating wings, doing keg stands and using your antique lobby furniture to re-enact Wide Right every day for the next month, or do you want to be an instant hero to your brethren of Western New York and one of the NFL's largest and most passionate fan bases?
Tweet It Or Post It
Join the movement to get Fred Jackson a spot in the Pro Bowl. Tweet it (@daveflemingespn #FlemFile) or post it on my Facebook page (DavidFlemingESPN).
Seems like a no-brainer to me.
The Rules. Being placed on injured reserve means a player cannot come back for the rest of the season. I get it. Well, the Pro Bowl is on Jan. 29 and, last season for instance, league business for the following season (such as signing free agents) was scheduled to begin on Jan. 3. So one could argue that technically Fred will have sat out for the rest of the Bills' 2011 season, as the rule requires, and therefore should be allowed to play in a game that falls almost a month into the 2012 calendar.
Players are routinely voted into the Hall of Fame despite having their careers cut short by injury. Does it make sense to have the Pro Bowl live up to a higher standard than the Hall of Fame?
What's more, fan voting only counts for one-third of the formula to determine who plays in the game. That means players and coaches can take it upon themselves to include Fred as a write-in candidate. (And I strongly encourage them to do so.) Every year it feels like half the people in the game were last-second, league-appointed replacements, anyway. If that fails, another possibility (and by that I mean loophole) is to have Fred named a "need" player at the discretion of the AFC coach.
Let's face it, your Pro Bowl system is so messed up -- last season Aaron Rodgers sat home while DeAngelo Hall made the trip and won an SUV for being named MVP -- that I would think the NFL would jump at the chance to make sure at least one truly deserving player made the lineup this season.
The Pro Bowl. I'm not breaking any news when I say the game itself is kind of a joke, right? Last season the NFC was ahead 42-7 when, I swear, I heard one of the announcers say, "The AFC really needs to get a first down here." Ya think? I stopped counting after the seventh turnover and I went totally comatose when a reporter was allowed to call an actual play. It's fitting that the game ended on a long TD run by, of course, the center from the Cleveland Browns. (God forbid we should tarnish this gem by allowing Fred Jackson to carry the ball.)
I'm starting to think that half the value of this contest is the fodder it provides for The Onion. In fact, this is how even The Associated Press described last season's exhibition: "The NFC's 55-41 victory, a game not nearly as interesting as the score might suggest, did nothing to repair the tattered image of the NFL's all-star contest." Bill Belichick, the AFC coach, then weighed in with this passionate defense: "It is what it is."
I guess my point is this: Don't worry about damaging the integrity of the Pro Bowl by making an exception for Fred because, let's face it, it doesn't really have any to begin with.
The Wife. A word of advice, Commish, Danielle Jackson does not appear to be someone you want to mess with. The Jacksons are college sweethearts, and Danielle supported Fred and acted as his agent during his indoor football days. How tough and football savvy is this woman? She waited until the fifth round this year to draft her husband in her fantasy football league.
[+] Enlarge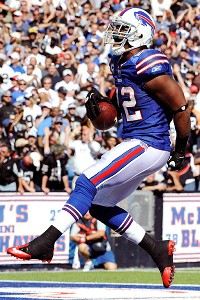 Richard Mackson/US PresswireFred Jackson rushed for 934 yards and had 442 receiving yards before breaking his leg in Week 11.
Before you make up your mind, you might want to listen to Fred describe the scene when the Bills drafted C.J. Spiller in the first round of the 2010 draft after Fred had rushed for 1,000 yards that season: "We were sitting in the basement and I had six or seven players over watching the draft, playing cards. When they took C.J., I just shook my head and laughed. I was just like, 'Nothing's changed, still proving myself, fine -- when do we start?' But my wife, she was pissed. She was irate. She said, 'This is bulls---! Did they not watch anything you did this past season? What more do you have to do?' And I was like, 'Don't worry about it. I'll take care of it.'"
The Truth. Fred Jackson earned his spot on the Pro Bowl ballot. He earned it at Coe, he earned it in Sioux City, he earned it in Germany, he earned it on the practice squad in Buffalo, as a kick returner, as the game's leading rusher, as the leading vote-getter and, mainly, as the kind of player you're always telling us this game is supposed to be about.
Just listen, I beg you, one more time to Fred talk about the game and his place in it. "Football is the most fun in the world. It is the rawest form of brutality," he said. "What's beautiful about running the football is it's as simple and as raw as you can get: me against you. Who wants it more? That's where I stand out in this game, I think. I'm willing to do it on every play, to bring everything I have on every play, the whole game, the whole season and you won't find a lot of people who are. After all I've had to do to get here, I'm not gonna let anyone stop me now. So I look at tacklers and other obstacles as just one more thing I have to overcome to get where I want to be."
Right now, that's back on the Pro Bowl ballot and then on the field in Hawaii where he belongs, standing shoulder to shoulder with the best football players in the world.
You alone, Commissioner, have the power to make that happen.
I've thrown a lot at you, but in the end it's rather simple.
Forget the rules, the fans, everything, and just ask yourself this:
If Fred Jackson isn't deserving of the Pro Bowl, who is?
Sincerely,
Flem
David Fleming is a senior writer for ESPN The Magazine and a columnist for ESPN.com. While covering the NFL for the past 16 years at Sports Illustrated and ESPN, he has written more than 30 cover stories and two books ("Noah's Rainbow" and "Breaker Boys"), and his work has been anthologized in "The Best American Sports Writing."