Commentary
Florida man capitalizing on Tim Tebow
Originally Published:
June 19, 2010
By
Adam Watson
| Special to Page 2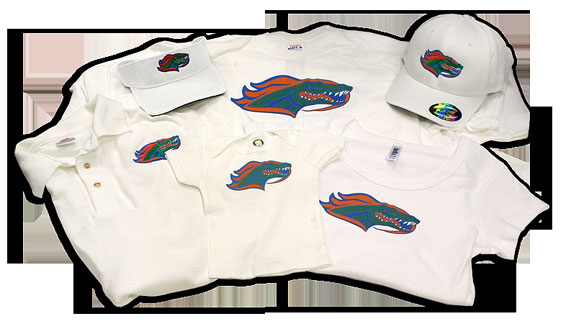 broncogator.comEd Marlow has parlayed the career of former Gator, now Bronco Tim Tebow into a business.
Ed Marlow is nervously sitting next to a 4-foot alligator.
He's on the set of WKMG-Ch. 6 in his hometown of Orlando. But it's not the gator that he's worried about. It's the bright lights of the 11 p.m. newscast. Marlow is a guest. Here to talk about his new website BroncoGator.
In two short months, Marlow's life has changed dramatically and all because of his passion for one man: Tim Tebow.
"It was right after the 25th selection in the first round. A friend and I were talking and said, 'Well, alright. Now we're Broncos fans,' " Marlow said. "That was the inception. Right at that moment. Like 90 seconds after the pick."
Marlow wanted a symbol that represented Tebow's past and present. He collaborated with a friend, Nick Roehrick, on a design that combined the Florida Gator and Denver Bronco mascots, which Roehrick then drew by hand.
The BroncoGator had come to life.
But Marlow didn't have any big plans for the creation at first. He was just going to make a few shirts for himself and some likeminded Gator fans. Then word started to spread. Marlow built a website. Then a Facebook page with this mission statement:
[+] Enlarge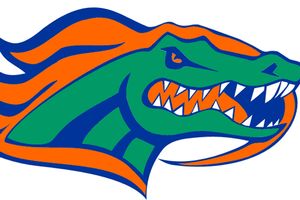 broncogator.comHere's the original logo design for the Broncogator.
"We are fans committed to Tim Tebow who are now Denver Bronco fans! Come on Gator Nation, let's show some BIG LOVE for TT and support the one team that believed!"
Big love is an understatement. The BroncoGator Facebook page now has more than 21,000 fans. And the website has been flooded with orders for BroncoGator apparel.
"We're struggling, playing catch-up," Marlow said. "We were prepared for a number of orders, but it's just really been exploding."
Tebow fans are gearing up for Sept. 12. That's when the Broncos travel to Jacksonville to take on the Jaguars for their first game of the season. Marlow is christening the event the World's Second Largest Cocktail Party to welcome Tebow home.
The name has caught on and the local media at WKMG-Ch. 6 want to know more about it. So Marlow has borrowed an alligator from a friend, something you can only do in Central Florida. It's just enough to take the pressure and a little attention off him during his big TV debut. Some people are a little upset about the name of the party.
"There was a little backlash," Marlow explains. "It's just an homage to the annual Florida-Georgia game that we all call the World's Largest Cocktail Party, but it doesn't mean you have to show up and get drunk all weekend. It's just a name."
Although Tebow is of legal drinking age, he chooses to abstain. Marlow assures there will be plenty of alcohol-free, virgin cocktails on hand. There will also be more live gators, much bigger than the one sitting next to him on the news set. Probably some gator wrestling shows too.
Marlow has never gotten the chance to meet Tebow, but would love the opportunity. He also has no idea if he's seen the BroncoGator website or outpouring of support by Gator fans for Tebow and his new team.
"I don't see how he couldn't have [seen the website], but at the same time this is a guy who's turning down seven figure endorsement deals to focus on football," Marlow said. "So he may not have time for anything like this since he's focusing so much on his job."