By Gregg Easterbrook
Special to Page 2
Outcoached! It's been the buzz phrase of the past few weeks, and this week several NFL coaches were significantly outcoached. None, however, admitted as much. Bear Bryant maintained that after a victory the players deserve the credit, and after a loss the coach deserves the blame. Today every NFL coach praises the Bear, then conveniently overlooks his maxim. At the least we should hold to the axiom "win as a team, lose as a team," and assume that in a loss the coaches must have coached poorly. There's no shame in this, since coaches have good games and bad games just as players do. But you'd never know that from NFL coaches. For them, somebody else is always to blame.
Lovie Smith made a critical bad call late in the Chicago at New England contest -- then, after the game, he blamed Rex Grossman, because Grossman threw interceptions. Jack Del Rio made two critical busted calls in the fourth quarter in the Jacksonville at Buffalo contest, then afterward blamed the loss on his players lacking fire. Andy Reid called a nutty play that backfired while the Eagles at Colts contest was close, and afterward did not blame his players, but also didn't say, "Boy, did I make a nutty call." Jim Mora of Atlanta made a succession of bad decisions, just days after his father blamed the Atlanta players! (Details on all these points to follow.) No one was more outcoached than Tom Coughlin of the Giants, who a week ago bristled when charged by Tiki Barber with being outcoached. At that time, Coughlin declared that members of the Giants' organization should not air their disputes in public. Then immediately after the loss to Tennessee, Coughlin blamed Eli Manning for throwing an interception.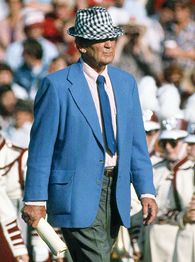 Manny Rubio/WireImage.com
One coach who never shifted the blame.
Let's ponder the coaching aspect of the Giants' epic collapse. Jersey/A led 21-0 and had possession of the ball with 13 minutes remaining at Long Playing Field. Then Eli Manning threw an interception -- but why were the Giants throwing with a 21-point lead in the fourth quarter? Manning didn't decide on his own to throw, the coaches radioed that call directly into Eli's helmet. Leading by 21 points in the fourth quarter, do nothing but run up the middle for no gain for the rest of the game, and victory seems likely. Tennessee scores to make it 21-7; the Giants go three-and-out, throwing an incomplete pass to stop the clock. Tennessee scores to make it 21-14; the Giants punt with 3:13 remaining, after throwing an incomplete pass to stop the clock. Tennessee scores to make it 21-21; Jersey/A has the ball on its own 28 with 32 seconds remaining and throws another interception. From the point at which the Giants had a 21-0 lead and possession of the ball with 13 minutes remaining, Coughlin and his staff called seven passing plays -- which is seven too many. The result was both interceptions and incompletions that stopped the clock in a game Tennessee won with a field goal with six ticks left. Maybe when you're ahead 21-0 in the fourth quarter you shouldn't be tossing the ball into the air? The final interception was particularly bad coaching because at that point Tennessee had just rallied to tie, and momentum had shifted. All the emotion and crowd noise was on the Titans' side; the field position and clock situation dictated kneeling and going to overtime, with the ensuing intermission creating some space for Tennessee to cool off. Instead Jersey/A's coaches put the ball in the air, offering the Titans victory. Manning didn't make that call. The Giants were seriously outcoached -- and afterward, the coach blamed his players.
In news about a team that isn't being outcoached, the Ravens are 5-0 and scoring an average of 10 more points per game since head coach Brian Billick fired offensive coordinator Jim Fassel and took over playcalling duties. Playcalling is more important than commonly understood. Coaches have good performances and bad performances at playcalling just as players have good games and bad games executing the plays -- and there's no doubt Billick is on a hot streak as a coach. But can playcalling make that much difference? TMQ wonders if Billick, many years removed from being considered an offensive mastermind, realized the Ravens' offense was about to jell under Steve McNair and fired an underling in order to ensure that he, Billick, got all the credit.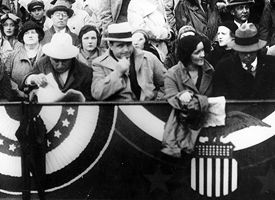 AP Photo
In the old days, everybody came to college football games.
In other football news, 91,800 crazed screaming enthusiasts, including your columnist and one of his sons, attended the Notre Dame-USC contest Saturday night -- see college bonus coverage below. Attendance exceeded the 91,704 that sells out FedEx Field, the NFL's largest venue. But then, college football always has drawn the biggest crowds. Some 94,000 people attended the Stanford-Cal game in 1935, while only 33,000 attended the 1933 Bears-Giants pro football championship. (Before turnstile tickers, house figures were approximate.) The last time Michigan Stadium failed to draw at least 100,000 to a Wolverines' game was 1975. Even some high school games have in the past outdrawn the pros. The 1928 San Francisco city championship matching San Francisco Polytechnic and Lowell High was attended by at least 50,000 people, compared to the 1950 Rams-Browns NFL championship, which was attended by 29,751. What's really striking about the old numbers for college and high school attendance is that they occurred at a time of much lower population. Assume almost everyone attending the 1935 Stanford-Cal game came from California. In that year, 3.4 million people lived in the Golden State, meaning one Californian in 37 was at the game. Today 35 million people live in California, and maybe two-thirds of Saturday night's Notre Dame-USC crowd were state residents. (A rough estimate based on green in the stands and the relative ease of contemporary travel.) That suggests one Californian in 600 was in the Los Angeles Coliseum that night -- a far lower attendance share than for monster college games of the 1930s. Then again, for the next Stanford-Cal game to draw the same percentage of the California population as it did in 1935, the contest would need to be played in a stadium seating 959,000 people.
And in other football news, not only did the Giants stage an epic collapse -- they donned the mantle of the Tuesday Morning Quarterback's Single Worst Play of the Season So Far. See below.
Stat of the Week No. 1: Arizona had two 99-yard touchdowns -- and lost.
Stat of the Week No. 2: Atlanta rushed for 281 yards, committed no turnovers -- and not only lost but got clobbered.
Stat of the Week No. 3: Carolina, Jersey/B and Seattle have winning records despite being outscored.
Stat of the Week No. 4: LaDainian Tomlinson, a running back, has six career touchdown passes.
Stat of the Week No. 5: The Browns had as many turnovers and punts (nine) as first downs.
Stat of the Week No. 6: Arizona passed for 395 yards and rushed for 17 yards.
Stat of the Week No. 7: Damon Huard has 11 touchdown passes and one interception -- and has been benched.
Stat of the Week No. 8: In 2005, Atlanta opened 6-2, then went 2-6. This season Atlanta opened 5-2 and has since gone 0-4.
Stat of the Week No. 9: On "Monday Night Football," four of the first 17 pass attempts were intercepted.
Stat of the Week No. 10: Tony Romo has the No. 1 passer rating in the NFL.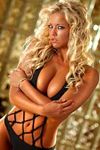 New England Patriots
Caution: Patriots' cheerleaders may not be suitable for office viewing.
Cheerleader of the Week: Bobby Schmidt of Bellevue, Wash., nominates Ashleigh vanGerven of the New England Patriots, commending what he calls her "not safe for viewing at work" swimsuit calendar photo. According to her team bio, vanGerven's career goal is to work for the Lizzie Grubman celebrity PR firm in New York. Asked on her team bio, "Do you have any hidden talents?" a couple weeks ago, vanGerven honestly answered, "No." Now the team bio says on that question, "I write poetry." Obviously Ashleigh has learned that truthfulness regarding talent is not a career asset in the celebrity PR profession! Question: Why do all New England cheerleaders tilt to the right?
Sweet Play of the Week No. 1: Oakland leading San Diego 14-7 in the fourth quarter, LaDainian Tomlinson took the trendy "flip" play right -- Philip Rivers faked up the middle, then backhand flipped to Tomlinson running wide. There have been a lot of flip plays this autumn, including two in the Notre Dame-USC game. In fact, this play should now be designated, "Trendy flip run right, on two, break!" Because there have been a lot of flips, defenses are aware of the play. When Tomlinson took the flip, the Raiders converged on him -- then he straightened up and threw a touchdown pass to the uncovered Antonio Gates. The play was perfectly designed, as Tomlinson had only to look directly in front of him, and would throw only if no one at all was on Gates. Contrast below to a poor trick-pass design by Philadelphia.
Sweet Play of the Week No. 2: As Buffalo's Roscoe Parrish broke into the clear on a wild punt return, he began to stumble and seemed about to fall. Kiwaukee Thomas, running behind Parrish, reached out and grabbed him by the jersey, steadying his teammate -- then let go and Parrish, footing regained, continued for an 82-yard touchdown against Jacksonville. Should Thomas have been flagged for the rarely called "helping the runner" rule? (Rule 12, 1, 1: "No offensive player may assist the runner except by blocking opponents.") Maybe, but the play sure was sweet.
Sour Coaching Decision of the Week No. 1: Trailing 17-10, Chicago faced fourth-and-6 on the New England 14 with 3:38 remaining. The Bears needed a touchdown; Lovie Smith sent in the field goal unit. After the kick, the Bears still needed a touchdown. When you're down by seven points with a couple minutes remaining on the clock, getting a touchdown is imperative -- so try for a touchdown! Sure fourth-and-6 is risky, but you're close to the goal line, the game is almost over and you need a touchdown. Needless to say, Chicago never had possession in New England territory again. There are times when I want to shout, "Coach, can you see the scoreboard?" The scoreboard dictated going for it; Lovie Smith sent in the kicking team. Had the Bears gone for it and failed Smith would have been blamed for the decision, whereas this way Smith was able to blame his players. Which he did after the game, saying, "It's tough to win with four turnovers, it's as simple as that." This shifts the onus onto the players. Whatever happened to win-as-a-team, lose-as-a-team? If Bear Bryant had coached this game, afterward he would have said, "The fault was mine for not going for it at the end."
Sour Coaching Decision of the Week No. 2: With just more than 10 minutes remaining, the Arizona (Caution: May Contain Football-Like Substance) Cardinals scored to make it Vikings 31, Cards 19. The end-game scoreboard had come into focus, and Arizona needed a minimum of 12 more points. Take the single PAT and reduce the margin to 11! Coaching theory holds that when a deuce try is likely during a comeback, always leave the deuce attempt to the final touchdown, when your guys are pumped and the team that once held the "safe" lead is reeling. If you try for the deuce and fail on the first of two needed touchdowns, the air goes out of your guys because they know the comeback just became less likely. Instead of closing to 31-20, Dennis Green went for two and failed. Then with a minute remaining, the Cards scored again to make it 31-25 and took the single because the deuce was meaningless here. Had Green taken a single earlier, the score would have been 31-26 and a deuce attempt pulls the Cardinals within a field goal of overtime! Arizona proceeded to recover the onside kick; the clock expired with the Cards on the Vikes' 36, from which strong kicker Neil Rackers could have tried for the tie had Green simply managed the point-after attempts according to standard coaching theory.
Wacky Martini Watch: Jeff Foerster of San Antonio reports that Aldino's restaurant in his city makes a wedding cake martini that smells and tastes exactly like vanilla wedding cake. Do you freeze some and drink it a year later?
Sour Play Design of the Week: Indianapolis leading 14-0, Philadelphia had first-and-10 on the Colts' 46. Receiver Hank Baskett got the ball on a throwback, and looked downfield to pass. Tuesday Morning Quarterback has done a number of items, apparently unread by the Eagles' coaches, showing running backs are far more likely statistically to complete trick-play passes than wide receivers -- and this week LaDainian Tomlinson threw a trick play pass for a touchdown, while Baskett's heave-ho, as perhaps you have guessed already, was intercepted. That aside, everything about the play design was wrong. First, Baskett is a rookie, and thus likely to be a bundle of nerves and make a wild throw -- which is exactly what happened. Second, Baskett seemed uncoached in the First Rule of Trick Passes: throw only if the receiver is totally uncovered, otherwise just run and we don't care if you lose yardage. Third, Baskett took the lateral in the left flat, and threw to a receiver running deep right. That's a hard completion for a quarterback, let alone a rookie wide receiver. Finally, the left-to-right play design forced Baskett to look at the entire field. One reason halfback passes are more likely to work is that the halfback is almost always running parallel to the line of scrimmage and looking only at what's directly in front of him, less than half the field. That was the design on Tomlinson's touchdown pass. Note: Following the interception, Brian Westbrook, the intended receiver, barely bothered to jog after the Colt with the ball.
Sweet 'N' Sour Play: Game tied at 10 in the fourth quarter, New England faced second-and-goal on the Chicago 2. In came the heavy package with Mike Vrabel as an extra blocker. "This will be a play-fake either to Vrabel or the tight end on the opposite side from him," TMQ said to his 11-year-old, Spenser. Play-fake to an uncovered tight end, touchdown. Nobody play-fakes at the goal line as well as the Patriots, and this winning touchdown looked sweet. But because nobody play-fakes at the goal line as well as the Patriots, the fact that the Bears seemed surprised was sour.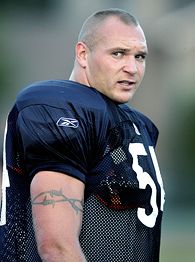 AP Photo/Jeff Roberson
Can't tackle a male model -- is that all you got, Urlacher?
Life imitates art: The key play of the winning drive was a third-and-9 scramble by Tom Brady, on which Brady juked Brian Urlacher in the open field. After the play, Brady and Urlacher jawed. TMQ suspects Brady was yelling, "Is that all you got, Urlacher?" That's what a high school kid yells at the teenaged Urlacher after knocking him down in the long version of Nike's Briscoe High commercial.
Chicago imitates Chicago: New England stacked the line with eight and even nine defenders, daring the Bears to throw. The result was three Chicago interceptions. On Sunday the Bears looked awfully like the traditional offense-less Chicago squads.
The Sleet Bowl: Green Bay at Seattle opened in sleet, snow and freezing rain -- so let's pass the ball! Mike Holmgren called 23 passes and 22 runs in the first half, and the result was three Matt Hasselbeck interceptions plus an interception-like fumble plucked from the air and returned for a touchdown. It's sleeting, so why are you throwing so much? In the second half it was Green Bay's turn to heave-ho interceptions, and Seattle pulled away to win. For the night, Seattle averaged 4.9 yards per rushing play and four yards per passing play, gaining most of its yards on the ground. Why wasn't it obvious before kickoff the night would go this way?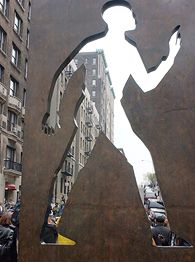 AP Photo/Frank Franklin II
The Invisible Man poses for photographs. (Note: ESPN art department actually filled TMQ's request for a "photo of the Invisible Man.")
Invisible Man Poses for Photographers: "Scientists are flocking to the emerging field of astrobiology," Science magazine, the world's leading technical journal, reported recently. Wait, how can there be a professional discipline of astrobiology? No life is known to exist beyond Earth. For scientists to say they are studying something that has never been observed is quite an ambitious claim!
I Took Stoll's Ethics Test and Got a Perfect Score! Of Course, I Cheated: Are athletes less ethical than the population at large? That's the contention of Sharon Stoll, who runs the grandly named Center for Ethical Theory and Honor in Competition at the University of Idaho. Stoll has tested thousands of collegiate athletes, and found them to have deficient "moral reasoning" skills compared to college students as a whole. A sample sort of question: You score a touchdown and know that you first stepped out of bounds, but the officials didn't notice. Are you honor-bound to tell the officials? Stoll finds that athletes of the past often said they were honor-bound to tell, but today rarely say this. TMQ sort of concurs: Enforcing the rules is the officials' job, and since officiating errors are randomly distributed, if you admit an error in your favor, your opponent will not admit an error in his favor, leaving you penalized for honesty. (Actual practice: As a county league flag football coach, I once told officials that my player had stepped out of bounds, unnoticed, on a play ruled a touchdown.) Stoll further finds that athletes who try to get away with things on the field are more likely to have bad ethics when it comes to more important issues such as drug use, lawbreaking and mistreatment of women.
Stoll's studies show a noticeable decline in the ethical standards of NCAA athletes in the past decade or so, plus a rise in the sense of entitlement, especially athletes feeling they are above the law. She finds that athletes in NCAA "revenue producing" sports -- football, men's basketball and ice hockey -- are more likely to have weak ethics than athletes in sports-for-its-own-sake events. Stoll finds athletes in individual sports such as tennis are more likely to be ethical than athletes in team sports. And though female athletes score better than males in tests of morality, Stoll finds that scores for women in sports are dropping so fast they might converge with scores for men. This conforms to the race-to-the-bottom theory of gender equality: As the sexes equalize, rather than men becoming more fair and kind like women, women become more aggressive and cold-blooded like men. Here is a summary of some of Stoll's recent findings.
TMQ Tab-Worthy: Many readers have written asking there be some pathway to Tuesday Morning Quarterback that is always in the same place in the ESPN.com kingdom. From now on there will be. When the column posts Tuesday at noonish Eastern, there will be a TMQ tab in the Spotlight area just below the lead story on the ESPN.com home page. TMQ is also frequently the Page 2 lead story on Tuesdays, and always somewhere on the top half of Page 2 Tuesdays and Wednesdays. You can also find Tuesday Morning Quarterback by mousing over the Page 2 tab near the top of every page of ESPN.com; this opens a list of Page 2 writers, and you click on my name. (And columns can be found on my archive page shortly after being published.) Anyway, TMQ having its own tab on the ESPN home page is pretty cool. From now on look there Tuesdays and Wednesdays if you have any trouble locating the column.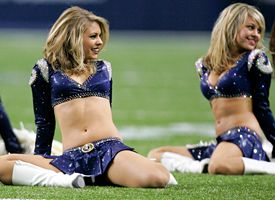 Frank Orris/WireImage.com
Desperate to snap a losing streak, the Rams called on cheerleader professionalism.
Best Purist Drive: Trailing the Squared Sevens 17-13 with 3:54 remaining, St. Louis took possession on its 20 and, immediately, Marc Bulger was sacked. Game over? Two snaps later it's fourth-and-1 and Les Mouflons do not go pass-wacky, sending Stephen Jackson off-tackle for the first down. Six snaps later it's fourth-and-1 on the San Francisco 13 and Les Mouflons do not go pass-wacky, sending Stephen Jackson off-tackle for the first down. Winning touchdown on the next snap, and the football gods smiled.
Oakland Raiders Score "Placebo Touchdowns": The placebo effect is well documented in medical studies, which often conclude that those taking placebos do as well as those assigned costly drugs or therapies. Recently a study by Jennifer Otto of the University of Wisconsin-La Crosse found the placebo effect also applies to sports drinks. Otto tested two groups of 5K runners, one given a bottle of tap water to drink before running, the other given a bottle of "super-oxygenated sports water." The group receiving the "super-oxygenated sports water" ran the course an average of 83 seconds faster. Except the whole test was a ruse -- the "super-oxygenated sports water" was also plain tap water, that is to say, a placebo. Believing they had swallowed something technologically advanced caused the placebo group to perform better. Jennifer Otto's study was sponsored by the American Council on Exercise, whose calling is to teach proven methods of safe exercise while opposing fads. ACE says it "protects all segments of society against ineffective fitness products, programs and trends. An ACE-certified trainer or aerobics instructor must know CPR, the fundamentals of orthopedics and understand such issues as blood lipid levels.
AP Photo/Mary Altaffer
What the world needs now is a really expensive prescription placebo.
"Super-oxygenated" water actually exists, sold under brand names such as Aqua Rush. There is no medical evidence the stuff acts any differently in the body than regular water. ACE studies have found that heart rate, blood pressure and other measurables are the same during exercise with regular water as with "super-oxygenated" water. Advanced Hydration Technology, the company that markets Aqua Rush, sells it for about $11 a gallon, about four times the price of gasoline. When you think about it, the ACE studies suggest that the ideal situation is for an athlete or someone who is exercising to drink plain tap water, but believe he or she is drinking "super-oxygenated" water.
Tuesday Morning Quarterback has long been on the placebo case. In 2004, I noted studies showing that placebos are efficacious and said it was unfair that only those who participate in clinical trials enjoy the benefits of placebos. I asked, "If sugar pills actually work, why aren't placebos a standard treatment given by doctors and hospitals? The answer is that placebos aren't expensive enough!" At the risk of quoting myself, let me quote what followed: "Therefore I plan to make my fortune by marketing the incredible new drug Placebon™. A patented, proprietary formula consisting entirely of sugar, Placebon™ will revolutionize medicine. Elaborately packaged in individual foil doses, Placebon™ will be obtained only with a doctor's prescription. Placebon™ will be the subject of a multimillion-dollar marketing campaign consisting of costly television advertising and full-page magazine ads with hundreds of words in disclaimers. In the TV ads, smiling multicultural people will run through fields of wild flowers laughing and embracing, but the announcer will never give the slightest hint what the drug is for."
Here was the rest of my plan: "Placebon™ will be extremely expensive, thus increasing demand. Pharmaceutical companies will treat doctors to lavish dinners, send them on all-expense-paid cruises and hand out handsome 'consulting' fees to get them to prescribe Placebon™. Controlled clinical studies will fail to show that Placebon™ is any more effective than breathing, but the manufacturer will lobby the Food and Drug Administration not to report this. Celebrities will be hired to have public breakdowns, then make spectacular recoveries by taking Placebon™. A saccharine version, Diet Placebon™, will be marketed. Initially, many insurers will refuse to pay for Placebon™. But as senior citizens stream across the Canadian border to buy low-cost government-subsidized Placebon™, politicians will demand that insurers pay, and the health care share of the GDP will rise again. Eventually a generic will be available at discount, while the patent holder makes a tiny molecular change in order to maintain proprietary pricing of advanced Placebon 24", a longer-lasting version. By converting the placebo from cheap to extremely expensive, Placebon™ will expand the benefits of the placebo effect from a tiny few who participate in clinical trials to millions of Americans."
Warning: Do not take Placebon™ if you are pregnant or not pregnant. Product not suitable for anyone who is tall or short or not tall or not short. Side effects may include pneumonia, cancer, bubonic plague and amputation. If you had trouble getting dates in high school, Placebon™ may not be right for you. Do not operate tunnel-boring machinery or artillery after taking Placebon™. Never take Placebon™ or any prescription drug without first paying a large sum to a doctor.
Jax, Giants -- Are Either for Real? (Part Two): Last week's column asked whether either Jacksonville or Jersey/A was for real; as Jax lost to the Bills and the G-Persons collapsed in the fourth quarter at Tennessee, this question becomes more pertinent. In its past six games, Jacksonville has lost twice to Houston and once to Buffalo, which makes it difficult to take the Jags seriously. Jacksonville boasts of great defense, but couldn't stop a last-second victory drive by the low-voltage Buffalo offense.
Tuesday Morning Quarterback has often noted lack of boldness in coaching decisions by Jack of the River, especially kicking decisions in opposition territory, and this was a factor again Sunday. Trailing 24-14 on the first snap of the fourth quarter, Jacksonville faced fourth-and-1 on the Bills' 9. TMQ's immutable law, Kick Early Go For It Late, dictates go for it -- because now it's late and the endgame scoreboard has come into focus. Plus, on the day Jacksonville rushed for 207 yards and a 5.9 yards-per-rush average against Buffalo's suspect run defense. Run the ball! Instead Jack of the River sent in the field goal unit, and went on to lose the contest by three points. Another timid Del Rio call: After scoring to tie the contest with 28 seconds remaining, he had the Jags squib-kick, resulting in Buffalo getting the ball on its 40. But the Bills held all three timeouts! Twenty-eight seconds can be enough to score if you have good field position and three timeouts. Note Buffalo's last-gasp-to-avoid-overtime situation was much more promising than the Giants', as the Bills had better field position and home-crowd energy.
So Long, Steelers: Maybe it was always folly to think Ben Roethlisberger, coming off a motorcycle accident and then removal of his appendix, should be playing this season. The quarterback with the formerly charmed life now has 19 interceptions on the season and a 3-7 starting record. But, ye gods, everyone on the Steelers' offense played poorly at Baltimore. The Ravens blitzed a lot, and this normally risky tactic worked in part because Pittsburgh running backs seemed to make no attempt to blitz-block on key downs. The Steelers' offensive line, normally solid, blocked poorly even on standard-defense downs when there were more blockers than pass rushers. On the game's decisive play, Baltimore led 17-0 and Pittsburgh faced third-and-5 on the Nevermores' 30: sack, fumble returned for a touchdown and TMQ wrote the words "season over" in his notebook regarding Pittsburgh. On this play Steelers' left tackle Marvel Smith just stands there, making no attempt to hit anybody, as Corey Ivy blows through Smith's gap for the forced fumble that concludes the defending champion's season. Because the Pittsburgh offensive line usually has played with heart, Sunday's sack fest was some combination aberration and great Baltimore performance. But ay caramba, was the Pittsburgh blocking bad. Roethlisberger can't block for himself.
This Fulfills My Obligation to Say Something About the Cincinnati-Cleveland Game: Cincinnati leading Cleveland 30-0 with 10 minutes remaining, what was Carson Palmer doing still in the game and still heaving passes? Was Marvin Lewis trying to run up the score? The football gods always punish that. Or was he intent on getting the team's first shutout in neatly two decades? Shutouts are irrelevant; risking injury to stars is quite relevant. Put Lewis down for a questionable coaching day, too.
This Fulfills My Obligations to Say Something About Numerous Games: The Thanksgiving Day contests already seem far in the past. And I watched tape of the Houston-Jersey/B game. Many people ran around chasing a ball. Coaches were always angry no matter what the officials called. I'm sure the whole event was very interesting to immediate family members. Otherwise I can't think of anything to say about that game and I bet you can't either.
Also, though TMQ promises at least one comment about each NFL game, I make no warranty express or implied regarding the NFL Network's new Thursday night contests -- most will seem far in the past by the following Tuesday. And only now are commentators noting that the NFL's broadcast power play did not succeed. The league scheduled NFLN's first live telecast on Thanksgiving night, in hopes of forcing Comcast and Time Warner to say uncle and put the new network on basic cable at NFLN's asking price. But in the days before Thanksgiving, callers did not deluge their cable carriers with complaints about not getting NFLN, as the league had hoped, and Comcast and Time Warner stood firm in their contention that the price of the new network is too high. Hearts must have sunk in NFLN offices when Denver-Kansas City, the first telecast, was a dull game; had it been a thriller, football fans who didn't see it would have complained the following day. Anyway the power play failed, and presumably NFLN now will cut its asking price to the market level. It's good to know the National Football League can't get its way in everything! Optics note: the NFL Network ran full-page ads in major newspapers, asserting its broadcast was "a huge success." The ads show announcers Bryant Gumbel and Cris Collinsworth seeming to stand in a stadium tunnel. They've been super imposed into the picture, with lighted faces despite standing in shadow. Look closely -- Collinsworth is significantly disproportionate to the background.
Plus, "Vanderjagt" Sounds Like a Flavored Schnapps: Speaking of coaches blaming players, last season Bill "Mr. Personality" Parcells blamed his kickers for the Cowboys failing to make the playoffs. Dallas spent a lot of money on kicker Mike Vanderjagt, and now he's been cut for missing a game-winning kick. Where, exactly, is the coach who has a kicker who never misses at the end? "Win as a team, lose as a team." In individualistic sports such as basketball and baseball, individuals can play well or poorly regardless of the overall effort. But in football, when you win it's because everyone played and coached well, and when you lose it's because everyone played and coached poorly. To shift the blame for an entire game to the kicker over one single play is unsportsmanlike and petty. Thus, fitting behavior for the NFL coach!
Stop Me Before I Blitz Again! Carolina led 13-10 and had the Redskins, quarterbacked by Jason Campbell in his second career start, facing third-and-8 on their 34 with about four minutes remaining. Since the average NFL play gains about 5 yards, all the Cats had to do was play straight defense and the odds favored a stop. Instead, it's a blitz! The result was a 66-yard, game-winning pass to Chris Cooley.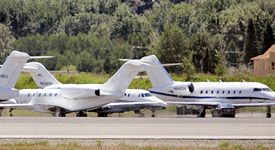 AP Photo/Elaine Thompson
No, I don't know which one is mine. I gave the keys to the valet!
A Chance to Make Your Fortune: Start a Valet Parking Service for Jet Aircraft Tuesday Morning Quarterback has been chortling that the profusion of privately owned jets, and of fractional-share private jet ownership, is causing airfields at chic destinations to become so crowded the rich can't get in. Airfields near Aspen, Colo., Jackson Hole, Wyo., Nantucket, Mass., and Sea Island, Ga., are now unable to accommodate all private-jet traffic during holidays. The problem isn't the fields' ability to handle takeoffs and landings, rather the lack of room for private jets to park while their passengers frolic. That's right -- you make millions, you buy the private Gulfstream, you fly to Sun Valley for Christmas in elite luxury and discover that you can't find a parking place! Recently, the Federal Aviation Administration projected that the advent of relatively affordable small private jets such as the Adam 700 soon will cause many more airfields to become overbooked. Today, for example, McCarran International at Las Vegas is close to capacity at 1,600 flights per day. By 2014, the FAA projects, another 400 private jets daily will be asking to land at McCarran.
A couple summers ago TMQ was in Aspen, talking at the Aspen Institute, a sort of Davos for people who aren't invited to the actual Davos. Bicycling past Aspen airport, I saw Chainsaw Dan Snyder's private jet parked there: The plane has the Heap Big Injun symbol of the Redskins on its tail. I thought: Man, Snyder must have some serious clout to get a parking space for a private jet at Aspen in August. In some ways the parking space is more difficult to obtain than the jet.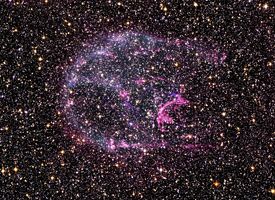 AP Photo/NASA
Supernovas are more destructive than previously assumed. But don't let that make you nervous.
News from Distant Space: Previous TMQs have noted that as telescopes improve, astronomers find supernovae are more common and more destructive than assumed -- and this is not necessarily the best possible news. The latest discovery, from a team lead by University of Toronto researcher Andy Howell, is that the "Chandrasekhar limit" on supernova explosions isn't a limit.
Subramanyan Chandrasekhar, one of the leading 20th-century astronomers, won a Nobel Prize for his 1930s studies that maintained the most common category of exploding stars, called the Type Ia supernova, could not exceed about 1.4 times the mass of our sun; this seemed to impose an upper boundary on the amount of destruction such a supernova explosion could cause. But the Toronto researchers observed a Type Ia supernova, dubbed SNLS-03D3bb, that reached about two solar masses before detonating, and thus released far more radiation than was thought possible. There's another implication. Partly owing to Chandrasekhar's arguments, it was assumed all Type Ia supernovae explode with about the same luminosity, meaning their light level could be used to estimate the expanse between the Milky Way and distant galaxies. (If they're all giving off approximately the same amount of light, relative measurements allow you to estimate how far away they are.) Current estimates of the size and age of the universe, and its rate of expansion, rely on the assumption that Type Ia supernovae obey the Chandrasekhar limit. If it turns out this class of exploding stars varies significantly, all bets might be off about how large and old the universe is, or its rate of expansion.
He thought there was a limit to the destructive power of nature. Umm, looks like he thought wrong.
Now consider this. Since Edwin Hubble's discovery in 1929 that the universe was not static but expanding, theorists have debated whether the expansion would continue forever, gradually slow down or eventually reverse as gravity overcame the outward momentum of the Big Bang and pulled the stuff of the firmament back to its starting point. (The latter conjecture is called the Big Crunch.) Researchers using Type Ia supernova as measuring sticks declared in 1998 that cosmic expansion was accelerating, which nobody's theory predicted. The galaxies could not be speeding up unless energy were somehow being added to them, which caused cosmologists to speculate that mysterious "dark energy" permeates the universe and functions as the mirror image of gravity. No physicist has offered even the vaguest explanation of where dark energy originates or what powers it. (General relativity theory does offer an explanation of how gravity derives its power to pull.) Yet even though the dark energy concept requires you to believe that most of the energy of the universe is undetectable and so far inexplicable, physicists rapidly have accepted the idea that dark energy exists and even might be the dominant force of the cosmos. What if it turns out the universe is not accelerating, that the apparent rising rate of expansion is a data error caused by the false assumption that all Type Ia supernovas have a standard brightness? Then physicists will have to announce that dark energy never existed in the first place. But trust us, we're experts!
Adventures in Officiating: Arizona sports-talk radio went nuts when booth officials did not review a sideline throw to Larry Fitzgerald that could have put the Cards into field-goal position with 18 seconds remaining. Fitzgerald appeared forced out as he made the catch; if I'd been the zebra on the scene, I would have closed my fists and signaled completion. The trouble is, force-out is a judgment call that can't be reviewed. Section 9 of the NFL Official Playing Rules, which governs replay challenges and booth reviews, specifically exempts the force-out call.
Meanwhile everyone's seen the Chargers' Vincent Jackson spike on a key fourth down in the San Diego-Oakland game. First it was ruled a lost fumble belonging to Oakland, then ruled an illegal forward pass but Oakland ball because San Diego had failed to make the first down, then ruled San Diego ball minus 5 yards for illegal forward pass because Jackson did gain first-down yardage. The CBS announcers went ballistic, Randy Cross declaring, "Art Shell is going to get a formal apology from the league office about this call." And no matter how you slice it, referee Mike Carey looked indecisive. But the forward-pass ruling wasn't flat-out wrong as the sports-yak world has been saying. Many fans and sportscasters falsely believe that whether a flying football is a forward pass depends on whether it is delivered overhand. Actually this is irrelevant. Any kind of arm motion that causes the ball to fly forward is a forward pass (either legal if behind the line or illegal if across) and any arm motion that causes the ball to move parallel to or away from the line of scrimmage is a backward pass, commonly known as a lateral. Forward passes are dead balls and backward passes are live balls. Meanwhile, according to Rule 3-2-4, "If a player pretends to fumble and causes the ball to go forward, it is a forward pass and may be illegal"; and according to Rule 8-4-2, "If a player intentionally fumbles forward, it is a forward pass." These rules could seem to say Carey was correct. But was Vincent Jackson either intentionally fumbling or pretending to fumble? No way! If he thought he had just intentionally fumbled or pretended to fumble, Jackson would not have strolled back toward the huddle. Now check the definition of a forward pass, which at Rule 3-21-2 seems to say that a player must intend to pass to another player for the action to be a forward pass. Clearly Jackson did not intend to pass to another player. So none of these rules, all of which invoke intent, seem to apply to what happened. What Jackson intended to do was taunt -- "the use of baiting or taunting acts or words that engender ill will between teams" -- and his action should have cost San Diego 15 yards, not 5. TMQ suggests that if Carey had called taunting, there would have been no controversy. At the least a rules clarification is needed, since the rules cited by the league in supporting the decision have to do with the rare intentional fumble, and that's not what happened here.
Jim Mora Decried as "Quarterback Killer": Two weeks ago TMQ noted that Atlanta coach Mora the Younger made a puzzling decision at the end of the first half against Cleveland, ordering an onside kick with nine seconds remaining and the Falcons holding but one timeout. The Browns recovered in position for a Hail Mary, but suppose Atlanta had recovered -- what would have been accomplished? Atlanta went on to lose. Now it's Sunday and the reeling Falcons are at home against the United States Saints. The Saints lead 14-6 and hold the ball at midfield with seven seconds remaining in the first half. The clock is stopped owing to an incompletion, but Mora calls timeout, allowing New Orleans extra time to set up a Hail Mary play. Touchdown, and suddenly the Falcons are in deep trouble with the score 21-6 at the half. Note: I don't wish to alarm you, but New Orleans now has the NFL's No. 1 passing attack.
As the Falcons have dropped four straight, everyone's focusing on criticizing Michael Vick. What about all the odd coaching decisions made by Mora and his assistants? Vick wasn't the one who ordered himself to take seven-step drops on passes against New Orleans -- something he's never been good at, and which plays away from his strength, the sprint-out pass. (Sprint-outs keep Vick closer to the line and also simplify the field, requiring him to look at only half the coverage, not the entire coverage as in a deep dropback.) Trailing 14-3, Atlanta had third-and-goal on the Saints' 2, on a day the Falcons would rush for 281 yards and average 6.2 yards per rush. Just run the ball! It wasn't Vick who not only called a passing play but a seven-step drop play that required him to run backward to the New Orleans 10; sack, and Atlanta settles for a field goal. You're on the 2, why are you instructing your quarterback to run backward to the 10? Last season's incident in which Mora the Younger did not know that a tie would keep Atlanta alive for the playoffs, and was screaming into a cell phone on the sidelines as he sent in the wrong decisions knocking the Falcons out of the postseason, is hardly the only weird coaching by Mora. Plus, a good coach focuses the criticism on himself, away from his players, a la Bear Bryant. Time to look away from Vick and toward the Atlanta sideline.
Best Blocks: Jamar Nesbit of New Orleans trap-pulled and flattened the Falcon at the point of attack as Deuce McAllister strolled in for an untouched touchdown. You've never heard the name Jamar Nesbit, but this guard is having a fine season.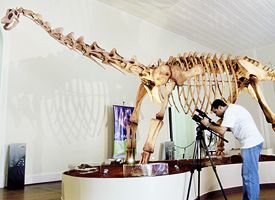 AP Photo/Renzo Gostoli
Archeologists discover that the Saurian Aeronautics and Space Administration spent all its money on a Moon base rather than research ways to stop comets.
News from Nearby Space: Meanwhile the more researchers learn about asteroid and comet strikes on Earth, these events seem much more common than previously assumed -- which is definitely not good news. Last summer, TMQ laid out the disturbing evidence that space-rock strikes powerful enough to cause mass extinctions were not confined to the primordial mists: Something gigantic smashed into the Earth about 10,000 years ago, and there might have been a severe comet or meteorite strike as recently as the year 535. Recently researcher Dallas Abbott of the Lamont-Doherty Earth Observatory at Columbia University has found indications that a huge comet or asteroid fell into the Indian Ocean about 4,800 years ago, causing global tsunamis.
Abbott's work is especially important because she is studying the oceans, not land. Most of what's known about past space-object strikes comes from the study of land craters. But three-quarters of Earth's surface is water; Abbott reasoned that three-quarters of space objects must crash into the seas. Her work suggests a lot of comets and large rocks have hit the seas, many recently in geologic terms. As recently as a decade ago, most scientists assumed that space-rock strikes powerful enough to cause general devastation happen only every million years or so. Now it looks like they are far more frequent. If a rock comparable to the one that struck the Indian Ocean 4,800 years ago struck today in Kansas, half the population of the United States might die. And as TMQ endlessly points out, what is NASA doing about this? Absolutely nothing.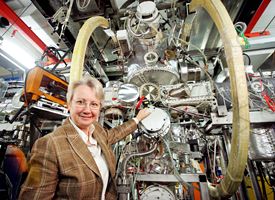 AP Photo/Michael Probst
NASA will fund this if the agency is assured it will be incredibly expensive and serve no purpose.
NASA continues to waste about 10 billion of your tax dollars annually on a space station project that had no scientific value, existing solely to justify money for aerospace contractors and staff budgets at NASA manned-flight centers. NASA plans to waste 200-500 billion of your tax dollars on return-to-the-Moon missions that don't even have a theoretical justification -- the sole purpose of return-to-the-Moon is money for NASA insiders. Yet if a comet or large meteor was spotted heading toward our world, NASA could do nothing. And NASA isn't even researching possible anti-space-rock technology. No agency of your government wastes taxpayers' money more cynically or systematically than the National Aeronautics and Space Agency. If a big space object strikes the Earth, sending humanity's survivors back into the Dark Ages, our descendents will consider the present Washington government history's worst collections of fools for doing nothing while there was time.
Leftover Point From the Giants' Epic Collapse: Leading 21-0 on the first snap of the fourth quarter, Jersey/A faced fourth-and-3 on the Flaming Thumbtacks' 31. A field goal here ices the contest, but Giants' coaches have no confidence in the weak-legged Jay Feely; they go for it, pass incomplete. At the end game, it's tied and Tennessee moves to the Giants' 31 with 11 ticks remaining. Rob Bironas kicks true from the exact yard line Tom Coughlin would not allow Jay Feely to kick from. Wind was light. If you don't have someone on the roster who can make a 48-yard field goal, you are not an NFL contender.
Single Worst Play of the Season So Far: You've got to run some mighty bad plays to blow a 21-0 fourth-quarter lead. It's tempting to say the worst occurred with 10:51 remaining. The Giants led 21-0, Vince Young had just scrambled on fourth-and-9 and been stopped short of the first down; Jersey ball, and TMQ would have written the words "game over" in his notebook. Except as Young went out of bounds, Giants defensive back Frank Walker delivered a brainless late hit. First down Tennessee, and the Titans scored three snaps later. Walker is a nobody, yet thought his own desire to make the highlight reel by popping a star quarterback was more important than the team.
A worse play was to come, though, because it involved more than one Giant. Now it's Jersey 21, Tennessee 14, and the Flaming Thumbtacks face fourth-and-10 with 2:44 remaining -- another chance for the Giants to end the comeback. Young scrambles for the first down, and the vaunted Giants defense is on its way to surrendering 24 points in the final quarter. On the scramble, Mathias Kiwanuka deliberately let Young go, believing he had thrown the ball and not wanting a roughing-the-passer flag. This was just a mistake by Kiwanuka. It's what happened next that was bad: Defenders Will Demps, William Joseph, Kiwanuka and Fred Robbins all stood there doing nothing, making no attempt to chase Young as he headed for the first down. Will Demps, William Joseph, Mathias Kiwanuka and Fred Robbins -- you staged the Single Worst Play of the Season So Far. Stupid late hits, guys standing around doing nothing -- sounds like a team that's been outcoached, doesn't it?
USC-Notre Dame Analysis: The main thing that happened was the Trojans showed they are the better team. Better lines both ways, better linebackers, better running backs and at least equal quarterbacks. The Irish had four dropped passes, including a killer drop on fourth down while the game was close; Southern Cal suffered only one drop. Keeping the theme of the column, Charlie Weis was outcoached. Nearly all of USC's passing yardage came down the middle; Notre Dame opened the game with its safeties unusually wide, inviting passes down the middle, yet never adjusted as the Trojans kept throwing exactly where you'd expect them to. Reaching first-and-goal in the first half, Weis called three consecutive passes, and the result was incompletion, incompletion, incompletion, field goal. Facing fourth-and-1 with a 14-3 lead, Pete Carroll called the trendy flip run -- John David Booty faked a quarterback sneak and then backhand flipped to the tailback, first down, and the Trojans scored on the possession to make it 21-3. Later in the first half -- USC 21, Notre Dame 10 -- the Irish faced third-and-1 in USC territory. Weis called the flip, too. But USC had just used that play, how was Weis expecting to trick the hosts with a play that was fresh in their minds? Loss of yardage, and Notre Dame failed on fourth-and-3.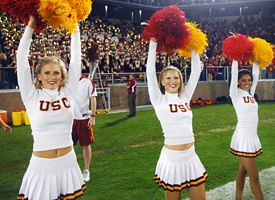 Kirby Lee/WireImage.com
They're gorgeous, but why are they mythic?
USC note: I've now seen the fabled Song Girls in person, and can report that while they are every bit as gorgeous as advertised, they didn't seem to have much in the way of dance or cheer routines. During the game the Song Girls mostly dipped at the knees and waved two fingers in the USC salute. "Unlike other college cheer teams, the Song Girls are primarily a dance squad. The Song Girls hold themselves to a higher standard than that of many squads. They constantly work to insure their choreography is innovative and exciting," USC claims. Innovative choreography? Their performance was nothing close to the complex hip-hop done by the Washington, Philadelphia and Tampa NFL cheerleaders, among other squads; little different from the sort of abbreviated, simple kick steps good high school cheerleading units use. The Song Girls are just college kids and are, one hopes, cheering on the side while spending most of their time studying. But why claim mythic status for the Song Girls if all they do is jump around and wave?
Los Angeles note: Grant and I stayed at a downtown hotel, and met an old friend of mine at Philippes, a local landmark sandwich restaurant that seems not to have changed one whit since opening in 1908. I used MapQuest for directions. The restaurant was about two miles from the hotel, and except for the initial and final turns, the directions consisted entirely of freeway ramps.
Obscure College Score of the Week No. 1: Appalachian State 45, Coastal Carolina 21. (Division I-AA playoffs.) Located in Conway, N.C., Coastal Carolina says its current president has "successfully engaged the university's chief stakeholders," which sounds like a military maneuver.
Obscure College Score of the Week No. 2: Shepherd 31, Merrimack 7 (Division II playoffs). Located in Shepherdstown, W.Va., Shepherd University's dining hall is playing host to a Victorian Christmas dinner. Menu items include figgy pudding and pasta with tofu, the second of which doesn't sound terribly Victorian. Date of the Victorian Christmas dinner? Dec. 1.
Obscure College Score of the Week No. 3: Saint John's of Minnesota 21, Whitworth 3. Located in Spokane, Wash., Whitworth College has a 35-person student government for a student body of 2,156, meaning one student in 62 belongs to the government. How platonic!
In Alabama's Case, the Orangutans Are Running the Athletic Director's Office: After years of troubles, Alabama had a great season in 2005 under Mike Shula, winning the Cotton Bowl -- and now has fired him because 2006 wasn't a great season too. Shula's Tide finished 6-6 this fall, and as TMQ has pointed out before, football-factory schools have such huge advantages in recruiting and rigged schedules that it is assumed an orangutan could win six games coaching Alabama, Ohio State and so on. Normally a football-factory coach's added value is the number of games above six that he wins. In Alabama's case, considering the school's football program has suffered fiasco after fiasco, Shula's added value should have been seen as bringing character and stability. But character doesn't matter at Alabama, we want to beat Auburn! What self-respecting coach would take the job at this screwed-up school?
Reader Animadversion: Got a complaint or a deeply held grievance? Write me at TMQ_ESPN@yahoo.com. Include your real name and the name of your hometown, and I may quote you by name unless you instruct me otherwise. Note: Giving your hometown improves your odds of being quoted. Note: There won't be a Reader Animadversion this Wednesday, but the feature will resume next Wednesday.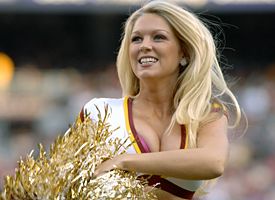 Al Messerschmidt/WireImage.com
Kickoff temperature 60 degrees, the Redskins' cheerleaders wore bikini-like outfits. Do you even need to ask who won the game?
Mini Reader Animadversion: Since there won't be a Reader Animadversion this week, let me toss in one reader comment. A month ago, TMQ suggested NBC could save "Friday Night Lights" by marketing it to women as a show about relationships under the strain of modern life. Scott Remley of Washington, D.C., writes, "Did you catch the Macy's Thanksgiving Day Parade on Thursday on NBC? As is tradition, the network used stand-up interviews to push its programming, with largely scripted questions and answers. The first interview pushed 'Friday Night Lights.' What was interesting was the demographic they were clearly targeting, as the interviewed actor was not one of the players or cheerleaders or coaches but Connie Britton, who plays Tami Taylor, the coach's wife. The first question to Britton was an open-ended tell-us-about-the-show. Britton talked about the show being a family drama, not just a football series. She talked about the relationships of the characters. When she was asked a follow-up question in the vein of, 'Do you need to understand football to watch Friday Night Lights,' her response was, 'Absolutely not.' Britton said she frequently has to ask the show's director for instructions on how to react to the football scenes, because she has limited football knowledge. I work in politics, so I have a pretty good understanding of what was going on here: NBC was trying to shore up female viewers for FNL. When you have a male candidate with problems with female voters, a common first move is to put lots of shots of his wife into the ads. Hence NBC's choice of middle-aged Connie Britton over any of the young or athletic characters -- an attempt to target 25-to-45 female viewers. Clearly, the NBC research and programming execs are reading TMQ."
Next Week: Tom Coughlin blames the Trilateral Commission.
In addition to writing Tuesday Morning Quarterback, Gregg Easterbrook is the author of "The Progress Paradox: How Life Gets Better While People Feel Worse" and other books. He is also a contributing editor for The New Republic, The Atlantic Monthly and The Washington Monthly, and a visiting fellow at the Brookings Institution. Sound off to Page 2 here.