The NFL Players Association is taking one roundhouse to the chin after another. Bryant Gumbel called director Gene Upshaw a lapdog on national TV. Mike Ditka practically is touring the country to denounce Upshaw. Joe DeLamielleure got credulous press for claiming Upshaw threatened his life. Congress held hearings on the NFLPA's disability-claim system. News reports have suggested there is scandal in the pensions received by older footballers through the NFLPA. The Players Association just gets hammered over and over, with nary a soul rising to its defense.
So you know what Tuesday Morning Quarterback is going to say -- namely, that the NFL Players Association is doing a great job.
Shocking disclosure! Here is Tuesday Morning Quarterback's secret column formula: "Everyone thinks X, but actually Y is correct, and that tells us a lot about Z." This secret formula can be used to write a contrarian column on practically any topic -- just insert facts (if required). Please do not allow this formula to fall into the wrong hands.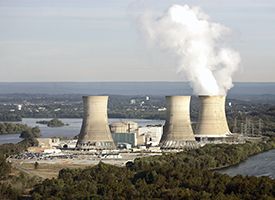 AP Photo/Carolyn Kaster
Three Mile Island -- the NFLPA's model for public relations.
Regarding the NFLPA, first let's dispense with the two minor reasons the union is getting a bum rap, then analyze the significant issues. Some of the bum rap is the Players Association's own fault, as the NFLPA has the worst media-relations strategy since the Three Mile Island nuclear plant. When the guy whose title is Director of Communication refuses to return reporters' calls, when the union's boss snarls and glares if questioned in public -- both recurrent NFLPA problems -- bad press is guaranteed. How can the NFLPA be in an image industry and be so incompetent on public relations?
The other minor NFLPA issue is that media commentators and some older players don't like the fact that the Players Association has forsaken confrontational labor tactics. The NFLPA does not claim its members are horribly mistreated; Upshaw snaps at reporters but is cordial with Roger Goodell; NFL players don't picket training camps chanting, "Let the bosses take the losses!" Since 1993, the NFLPA has chosen the cooperative approach to bargaining, and many who criticize the union prefer belligerence. Gumbel types want a confrontational union because they find it entertaining when angry people scream at each other. Sophisticated commentators such as Mike Florio of Profootballtalk.com contend the NFLPA should be "the league's chief antagonist" because "there really is something wrong with a situation where there is way too much warmth and fuzziness" between labor and management. Any union that does not engage in ceremonial fist-shaking exposes itself to the charge of being soft, and the press is now echoing this charge without, so far as TMQ can tell, wasting valuable time examining the actual impact of cooperative bargaining on NFL players and retirees. To top it off, there is one major area where the NFLPA really has failed -- and the NFLPA's real failure has been totally missed by the sports press!
The actual impact of the NFLPA's cooperative bargaining has been, I argue in detail below, fabulous not only for current NFL players but for the very retirees now complaining so bitterly. My defense of the Players Association follows my annual compendium of offseason lowlights. This year's lowlights included the ends of Tony Soprano and Harry Potter -- and not a moment too soon, if you ask me.
But before Tuesday Morning Quarterback rises to a full defense of the NFLPA, let me just say: I'm back and I'm bad! Well, at least I'm back. TMQ has returned and will appear in this space through the Super Bowl. Start blocking off 1-3 hours of downtime every Tuesday to read the column!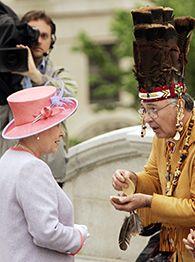 AP Photo/Susan Walsh
The sun never sets on the Queen's hats.
OFFSEASON LOWLIGHTS
Ye Gods, It's a Good Thing We Won the Revolutionary War: When Elizabeth II visited Virginia in May, her escort included a large van staffed by five butlers who did nothing but … carry the Queen's hats.
Informed of the News, France Immediately Surrendered: Swiss soldiers on a training exercise accidentally invaded Liechtenstein. And failed to capture it!
General Motors, Ford, Chrysler Fail to Offer a Spiritual Pickup Truck: The Great Wall Motor Company began selling cars in Europe. Check out the Wingle pickup truck, which "goes forward towards the world" -- let's hope it goes forward! -- and offers a "self-creative engine" plus has a "chrome-plated grill infiltrating with the desire to conquer all from inside to outside." Also, "the solid headlamp gives the vehicle spirituality" while the "advanced four-wheel drive system makes manipulation arbitrary." And if you wonder what a Chinese limo might look like, now you know.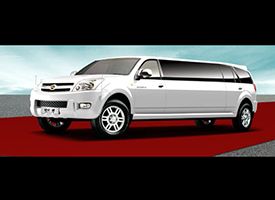 Great Wall Motor Company Limited
How long until the first Chinese limo pulls up at the Academy Awards?
The Dead Sea Scrolls Romance Package Included a Bowl of Dates with Whipped Cream:
The Marriott Hotel in Kansas City offered a
Dead Sea Scrolls Package
complete with bus tickets to the exhibit, health club pass and "Dead Sea Scrolls memento." Please do not bury your Dead Sea Scrolls memento in an earthen jar in the Middle East! In the year 4007, a Bedouin shepherd will find the memento, then scholars will argue that it holds the key to understanding the 21st century.
Gentlemen, Start Your Engines: The offseason brought word that first-overall NFL draft choice Mario Williams and sixth-overall draft choice Pacman Jones own orange Lamborghinis. Weird coincidence? Smoldering-hot Maggie Q drove an orange Lamborghini in "Mission Impossible III," making this particular set of wheels into a style choice among the young and rich.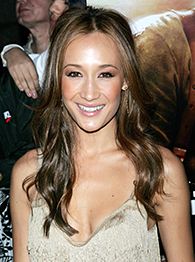 Jim Spellman/Wireimage.com
Which is higher-tech, an orange Lamborghini or Maggie Q?
Sopranos Spinoff in Development Features the Zany, Wacky Adventures of Adriana and Valery the Russian:
TMQ won't miss "The Sopranos." What, exactly, about the show was so imaginative? The malapropisms were funny -- an event was said to mix "the sacred and the propane." The first season began with an engaging premise: Mob boss goes to see therapist because he is troubled by pangs of conscience about committing crimes. Everything went downhill after that first season, "The Sopranos" becoming just a soap opera plus Hollywood's two most clichéd staples, violence and breasts. In the 1960s, people said they bought Playboy for the fiction. In this decade, people said they watched "The Sopranos" for the family-life scenes, when really they were watching for the murders and the strippers. Had "The Sopranos" been a show about a New Jersey insurance executive in therapy, the same family scenes that critics praised when spliced between lapdancing and close-ups of savage beatings would have been dismissed as boring by Emile Zola. Bowdlerized repeats of "The Sopranos" air on A&E: the family bickering and Jersey-guy talk is the same, but most of the brutality and all of the topless babes have been expunged. Watch an episode in the A&E format and tell me if it seems like edgy drama.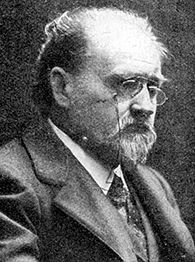 Even Emile Zola would have fast-forwarded through the family scenes to the action sequences in "The Sopranos."
HBO promoted "The Sopranos" as offering incredible realism, and gullible critics seconded this claim, but only the Jersey Turnpike views struck me as true. There were numerous minor phony touches. For instance, as pointed out by Timothy Noah of Slate, New Jersey does not grant liquor licenses to nude dance establishments, so the Bada Bing couldn't exist in the Garden State, though New York law does allow martinis and erotic expression. Thus a show supposedly about the gritty truth of life in New Jersey included a major recurrent plot element that could not happen in New Jersey. Probably the best "Sopranos" episode was "The Pine Barrens," in which Chris and Paulie Walnuts get lost in the Pine Barrens while incompetently chasing a Russian mobster and engaging in faux-Sartre dialogue. "The Pine Barrens" has good scenes, but maddening defects on the realism scale. The episode appears to have been shot in an Appalachian terrace forest, not the actual New Jersey Pine Barrens, much of which
look like this
. And there's the kind of central unreal touch that even a freshman film student shouldn't have allowed. Early in the episode, Chris is grazed by a bullet and bleeds from the forehead. Throughout the episode -- night falls, they sleep, it's the next day -- the blood on Chris's forehead remains exactly the same, like a Halloween costume. Not only does he never wipe the blood off, it stays Heinz-57 bright red, though blood turns brown when exposed to air.
The important unrealism was that "The Sopranos" drastically overstated the frequency of murder in contemporary organized crime. Tony, Sil, Paulie, Vito and Chris combined to commit maybe 50 murders during the series; I doubt there is any actual Mafiosi branch in the United States where the people at the top have killed that many since 1999. And if the relatively small Sopranos organization really was killing people by the dozens, how did they do it without ever leaving evidence? The mafia has declined in part because mobsters now spend more time dealing with law enforcement than with other mobsters. Yet on "The Sopranos" a DiMeo family member could beat someone to death outside the Bada Bing, leave the body lying in the parking lot, drip the victim's blood all over the club -- and not only was the Bing still open next week, no policeman ever came to investigate!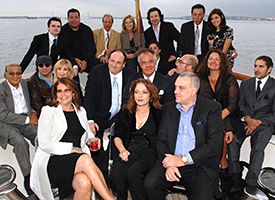 Dimitrios Kambouris/Wireimage.com
A lovely Sopranos cruise on the Hackensack River.
Occasionally there were FBI types wiretapping Tony, but these were history's most inept agents, since the suspects they were assigned to track committed dozens of murders in a short period yet an entire FBI team never obtained ANY evidence. Plus entirely missing from the show was regular cops. In most instances murder, illegal gaming and drug sales are state offenses, meaning evidence against organized criminals is often compiled by regular cops, not federal undercover units. On "The Sopranos," regular cops simply did not exist. Caldwell, N.J. and other show locations had no local police departments; New Jersey had no state police; this was because factoring in the police would have ruined the absurd premise that organized crime figures of the present day can kill anyone anytime without ever being arrested. The FAQs page of the actual
Caldwell, N.J.
tells residents how to dispose of a couch, but does not have an entry reading, "How can I gun someone down in broad daylight without a police officer ever investigating?" "The Sopranos" was not, as the New York Times said, "the most unusual and realistic family drama in television history." It was crime science fiction, plus breasts.
But consider the really crucial thing about "The Sopranos" that is critical to our understanding of modern American society …
(Screen goes black.)
Does Corporate America Assume We've Gotten 60 Percent Stupider? Wait, Don't Answer That: Hewlett Packard introduced new printer cartridges that cost 25 percent less but contain, according to the Wall Street Journal, 60 percent less ink.
Offseason Football-Like Substance: In Arena League action, the Dallas Desperados defeated the New Orleans Voodoo 80-79. The contest featured 22 touchdowns, two field goals, a combined 791 net yards passing and a combined one net yard rushing. The Arizona Rattlers defeated the Utah Blaze 83-68, Arizona scoring 83 points without gaining a single yard rushing. Over in arenafootball2 -- the league's little sibling cannot afford capital letters -- the Arkansas Twisters beat the Corpus Christi Sharks 93-19. Ahead by 61 points in the fourth quarter, the Twisters staged a drive that consisted entirely of pass attempts.
On the season, quarterback Chris Greisen of the Georgia Force led the Arena League with 112 touchdown passes, more than doubling Peyton Manning's all-time NFL regular season touchdown passes record of 49. Receiver Bobby Sippio of the Chicago Rush led the Arena League with 53 touchdown receptions, more than doubling Jerry Rice's all-time NFL regular-season touchdown reception record of 22. Dan Alexander of the Nashville Kats led the Arena League in rushing with 426 yards, a fifth of Eric Dickerson's all-time NFL regular-season rushing record of 2,105 yards.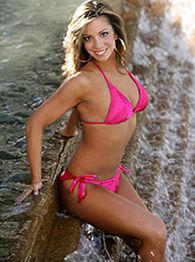 San Jose Saber Cats
Alexis Kofoed, the best argument so far for globalization.
Here are the
scantily attired cheer-babes
of the San Jose Saber Cats, who won the Arena League championship, beating Columbus 55-33 in a defensive struggle. Here is Saber Cats' cheerleader
Alexis Kofoed
, who is half Nicaraguan and half Dane -- obviously she represents a strong argument for globalization! And don't overlook Orlando Predators cheerleader
Christina S.
, who trained at the Joffrey Ballet, who agrees with the Sports Illustrated swimsuit models that the modern thong bikini covers way too much (see below), and who charmingly jokes that she can't remember at this point what her natural hair color is.
"Humungous" Becomes Technical Term: Science magazine, the world's leading technical journal, published by the American Association for the Advancement of Science, ran an article headlined, "Humungous Eruptions Linked to Environmental Changes."
I Wanna Hold Your Stock: Paul McCartney signed to do his next album with Starbucks. Expected lyrics include:
He ordered at the service window, a latte with a silver spoon …
When I am old and losing my hair, a couple of weeks from now, will you still be recharging my Starbucks card?
Help me if you can I'm feeling down, and I'd appreciate if you cleaned these coffee grounds …
Ob-la-dee, ob-la-da, life goes on, brew. Vente vente, life goes on.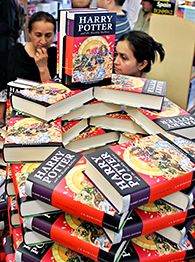 AP Photo/Anjum Naveed
None of these copies explains how Harry came back to life.
Spoiler Warning! Harry's Fine at the End of "Harry Potter and the Global Marketing Campaign of Doom":
"And you knew this? You knew all along?" Actual statement by Harry Potter to Dumbledore on page 710 of the final book. Near the end of each Potter installment, Dumbledore reveals to our hero information that, had it been conveyed earlier, would have rendered much of the book's action unnecessary. Near the end of each volume, I've wanted to yell at Dumbledore, WHY DIDN'T YOU TELL HIM BEFORE! But then there would have been no books. Here are my leftover Harry Potter questions:
• How did the sword of Godric Gryffindor get into the Sorting Hat? When last we saw the sword, subject of much intrigue, it had been seized by a goblin who hated wizards and carried off far from Hogwarts. Suddenly, in the final confrontation with Voldemort, the mystical sword is conveniently at hand. Huh? There's not even a hint of explanation.
• Why didn't the good wizards and witches buy guns? In the final confrontation, the centaurs kill some Death Eaters using bow-and-arrow, so projectile weapons work against dark-side magic. The seventh book happens in the English countryside in the year 1998. In that year handguns were hard to acquire in England but rifles and shotguns were readily available in shops. The situation is a battle to the death, why didn't the good guys get guns?
• If Harry is true master of the Elder Wand, how is Tom Riddle able to use this implement to "kill" our hero? The wand wouldn't harm its own master, and indeed mere hours later, after Harry has come back to life, the Elder Wand refuses to harm Harry, killing Riddle instead.
• What the heck is happening in the scene where Harry is "dead"? Dumbledore gives some garbled gibberish about Voldemort having Harry's blood in his veins, but there isn't so much as a morsel of explanation of how this allows Harry to survive a fatal blow, enter a zone between life and death, and choose which direction he goes. Sci-fi and fantasy are plagued by heroes coming back from death. Harry dies, then he and Dumbledore converse in some kind of purgatory, then Harry is totally fine again: No explanation. The decisive plot twist in the final Potter book made no more sense than a "Battlestar Galactica" episode.
To me, the amazing thing about the Potter oeuvre is that J.K. Rowling managed to write more than 4,000 pages without ever really explaining Tom Riddle. For instance, if Voldemort is both super-intelligent and obsessed with attaining immortality, why does he go out of his way to make powerful enemies? That's some feat of flatfoot writing to ship seven books and never explicate one of the central characters. But Rowling did give us endless lines like this, from page 740 of what we hope is the final volume: "… Harry said, as he saw Voldemort's nostrils flare." Horses can flare their nostrils. Only in really bad writing do the nostrils of villains flare.
God and Man at Hogwarts: The postwar United Kingdom has produced three blockbuster young people's fantasy series, the Narnia books by C.S. Lewis, the "Golden Compass" series by Philip Pullman and now the Potter volumes. All feature astonishingly capable English schoolchildren with magic powers. The Narnia books are explicitly Christian; the Golden Compass books are explicitly anti-Christian; what about Potter? Though J.K. Rowling's 4,000 pages concern supernatural forces, the soul and communication with the dead who exist in an afterlife, religious issues are missing from the series. The wizards and witches of the Potter world celebrate Christmas, but otherwise seem to have no religious views and never pause to reflect on where their power comes from or what the spirit world might be. Perhaps Rowling concluded that in the contemporary milieu, it's totally fine to market a children's story containing numerous scenes in which children are tortured or murdered, but mentioning God would be too controversial.
The final book was the first to contain religious references, and they've been missed by commentators. Harry travels to the enchanted village where the good wizards and witches of England live and observes there is a church at the center of the town square -- the evil sorcerers have nothing like this. On his parents' tombstone in the church graveyard, Harry sees the inscription, The last enemy that shall be destroyed is death. This is the essence of resurrection theology, and though readers aren't told, is a quotation from Paul's first epistle to the church at Corinth. In the older Bible books, there is no talk of heaven or paradise; even the righteous dead go to a place of oblivion. When Christ declared, "I was dead, and see, I am alive forever and ever," he was announcing the defeat of death and offering a fundamentally new compact between Maker and made. Paul wrote to the church at Corinth, "If there is no resurrection of the dead, then Christ has not been raised; and if Christ has not been raised, then our proclamation has been in vain and your faith has been in vain ... But in fact Christ has been raised from the dead ... The last enemy to be destroyed is death." The declaration comes in the same letter where Paul set down some of the greatest words in all literature: the magnificent passage that begins, at First Corinthians 13, "If I speak in the tongues of mortals and of angels, but do not have love, I am a noisy gong or a clanging cymbal."
When Harry finds the Dumbledore family grave, he reads this inscription: Where your treasure is, there will your heart be also. Though readers aren't told this either, the phrase is a quotation from Jesus. The teaching, at Matthew 6:19, is worth contemplating in its fullness, as it is difficult to imagine 40 words that exceed these in wisdom:
Do not store up for yourselves treasures on earth, where moth and rust consume and where thieves break in and steal; but store up for yourselves treasures in heaven. For where your treasure is, there your heart will be also.
Regarding the "Golden Compass" volumes, in them God is a central character -- but is actively evil, obsessed with causing people to suffer. The plotline of the books is that Christianity is a complete fraud and the source of all that is wrong with society; the final "Golden Compass" volume concerns a desperate attempt by the heroic children to kill God and obliterate every trace of Christianity from several universes. I found Pullman's arguments against Christianity puerile -- like recent anti-Christian books by Richard Dawkins and Sam Harris, the "Golden Compass" volumes resort to the cheap subterfuge of cataloging everything bad about religion while pretending belief has no positive qualities. Pullman, Dawkins and Harris are anti-faith jihadis: they don't just want to argue against the many faults of Christianity, they want faith forbidden. But however flawed the "Golden Compass" books might be, to advance anti-Christian views is Pullman's prerogative, and his art should be transferred authentically to the screen. Now that the Golden Compass volumes are becoming big-budget flicks, will Hollywood accurately depict their loathing of Christianity or turn the books into a mere adventure story?
Offseason Pro Sports Feat: Michael Ruffin of the Washington Wizards hurled a basketball into the air to celebrate the team's win over Toronto -- except that there were still a few seconds on the clock. The ball came down into the hands of a Raptor, who hit a buzzer-beater shot that forced an overtime in which Washington lost.
Offseason Mid-Major Feat: Lindsey Luebchow of the New America Foundation cleverly filled out an NCAA men's tournament bracket that gave equal weight to won-lost record and to graduation rates. The winner was Butler, where an impressive 82 percent of men's basketball athletes graduate. Vanderbilt, graduating 67 percent of men's basketball scholarship holders, met Butler for the title in Luebchow's bracket, while Florida and Southern Illinois rounded out the graduation Final Four. The actual Final Four was Florida at 67 percent graduation, Georgetown at 47 percent, UCLA at 38 percent and Ohio State quite pathetic at 10 percent. Located in Indianapolis, Butler University cautions in an FAQs page that students might not be able to understand the school's meal plans.
"I See Tall Columns, Like a Greek Temple ... No Wait, I See Bars ..." When Ronald Reagan was in the White House, Nancy Reagan's astrologer was called away by the sudden death of her mother -- which the astrologer failed to anticipate. TMQ is always on the lookout for misfortunes afflicting those who claim the ability to foresee events. In June, Grace Uwanawich, a Maryland psychic, pleaded guilty to stealing about $250,000 from clients and was sentenced to 18 months imprisonment. Despite her powers, Uwanawich failed to divine that a man who appeared in her office pretending to seek fortunetelling actually was a detective!
"I See Numbers, Shimmering Numbers ... No, Wait, I See Ratings ..." Over the years TMQ has done several items on Larry King's propensity to conduct long, respectful interviews with psychics, such as this 2003 show with supposed oracle Sylvia Browne. Among other things, Browne predicts that friendly space aliens will arrive on Earth in the year 2010 to present humanity, as a gift, the anti-gravity devices used to construct the pyramids. In the 2003 King show, Browne attempted to read the minds of callers and was basically wrong about everything, though she made extremely generic predictions such as that a person's eyes were brown. (Brown is the most common eye color.) In 2002, an 11-year-old named Shawn Hornbeck disappeared and Browne pronounced on "The Montel Williams Show" that the boy was dead: murdered, she said, by an Hispanic man with dreadlocks. When Hornbeck was found, fine, in January 2007, King ran a segment on whether Browne is a fake. Here's the transcript; you have to skim past a lot of Anna Nicole Smith.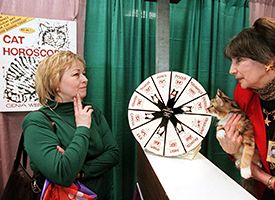 AP Photo/Adam Nadel
"I see dogs ... no wait, I see cats ... no wait, I see dogs chasing cats ..."
While mocking his former favorite psychic, King presented another psychic he said was genuine. King's new psychic, Rosemary Altea, declared by way of proving her powers, "A lady yesterday called and I described her home that was on a manmade lake. I described the house in detail, even to the roofline, the new terrace and plantings," claiming she gleaned this information from communing with the caller's dead mother. Altea presented no proof she had actually been right about the home description and King didn't ask for any. If you read the transcript you'll note that the psychic seems flustered by questions asked by magician and psychic-debunker James Randi, who was also on the show. Wait, if she can see the future, wouldn't she have known what Randi was going to ask?
Here is Sylvia Browne's Web site. You've got to check her photo; remember this is her site and thus the photo she chose of herself. Browne offers to talk with you on the phone for $750 for 20 minutes and "Explore your Theme, Option Line, and Spirit Guide." Here is the Web site of King's new psychic, Rosemary Altea, who won't talk to you on the phone but invites you to lectures whose tickets cost $175. In her FAQs page, Altea explains that your pets will be waiting for you in heaven. Also, the psychic reveals that the spirit world is "impossible to describe, as there are so many places. If you can imagine this world of ours and all the differences in countries, then quadruple that, it may give you an idea."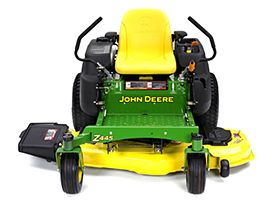 John Deere
Can the ride-on mower with power lumbar be far behind?
Can the Air-Conditioned Riding Lawnmower Be Far Behind?
John Deere introduced a
$4,649 riding lawnmower
with cupholders. Actually, two cupholders -- so you can have cold and hot beverages simultaneously.
Separately, 300 Million Americans Promised to Lose Weight in 43 Years: At the G-8 summit, the United States announced it would "seriously consider" action against greenhouse gases -- beginning 43 years from now.
Victoria's Secret Profit Margins are High Because the Products Contain So Little in the Way of Raw Materials: Shoplifters stole $12,000 worth of fashion bras from the Victoria's Secret in Jersey City, N.J., in a single day. New Jersey has 34 Victoria's Secret stores -- can there seriously be that many women in the Sopranos' state who look hot in teddies? The company claims not to know on what grounds its own models are chosen: "Unfortunately, we do not have information to release regarding specific criteria they must meet." (Go here, then click "How can I become a Victoria's Secret model?") The main "specific criteria" seems that the models must be emaciated. As TMQ has noted before, I'd take one NFL cheerleader over 10 Victoria's Secret models any day of the week. Pro sports cheerleaders represent a positive ideal of female beauty: they are athletic, fit, confident and strong. The Victoria's Secret beauty ideal borders on anti-woman: gaunt, anesthetized and surgically enhanced.
Find Out Who Claims to Have Seen One, Then Badger the Witness: "We categorically state that we have not released man-eating badgers in Iraq." Actual public announcement by a spokesman for the United Kingdom military.
Except for Losing by 30, We Played a Great Game: "Except for a tragic accident, the 35th annual Bath Heritage Days parade went off without a hitch." Actual beginning of the Brunswick-Bath Times Record story on a Fourth of July parade in Maine.
Coming Soon to Bookstores, "Gone With the Wind" by Raghunath Mashelkar: Raghunath Mashelkar, head of India's equivalent of the National Science Foundation, admitted he had published a book containing extensive plagiarism. Subject of the book? Protection of intellectual property rights.
And the Cause Might be Global Warming: Twelve feet of snow fell on Redfield, N.Y., in a single storm.
International Thong-Based Item: The Associated Press reported that Koniakow, Poland, for centuries home of the world's finest lace, is now doing land-office business selling lace thongs marketed over the Internet. Polish entrepreneur Malgorzata Stanaszek started making lace thongs and teddies a few years ago when the market for traditional lace products, such as table decorations, dried up. Now she employs 65 people making a full line of racy lace items for women. This is her company -- which we can link to but not show, for thong-based reasons.
Hollywood Stars Find Their Ideal Car! Lexus introduced a $121,000, 438-horsepower hybrid sedan whose gas mileage is lower than the standard-engine version of the same car.
"That's One Moderately Proportioned Foot Motion for a Non-Gendered Individual, One Court-Supervised Athletic-Style Activity Representing All Stakeholders. Relative Dimensions Do Not Imply a Value Judgment. This Landing Subject to a Public Hearing Process. Creator of the Cosmos Not Responsible for Lost Personal Items. No Footprint Is Express or Implied." Neil Armstrong's July 1969 Statement from the Surface of the Moon -- If It Had Been Reviewed by 171 Lawyers. In congressional testimony, it was revealed that NASA has 171 staff lawyers.
According to European Constitution Article CCLXXXVII, Clause CXIV, Footnote XLV ... As written in Philadelphia in 1789 and amended over two centuries, the United States Constitution is now 10,600 words. The proposed European Constitution rejected by European voters two summers ago was 63,000 words. Maybe if there'd been less of it, there would have been more support! But oh those zany, wacky Eurocrats. In June the European Commission issued a memo proposing a new European Treaty that essentially would serve as a constitution; the memo came in at 12,800 words. That's 12,800 words just for the memo proposing the constitution! If this sounds silly -- OK, it's hard not to make European governments sound silly -- bear in mind that over the winter, the European Union observed its 50th anniversary, an occasion that deserved more praise than was won. For five centuries from the mid-1500s until approximately the European Union, Europe existed in a perpetual state of war, twice drawing the entire world into its conflagrations. In the last half century there has been hardly any artillery fire in Europe, while nearly all nations of the continent have become liberal democracies. Today personal freedom and self-expression in Europe equal America's, prosperity is nearly as high, daily stress is lower, cultural institutions are equal to or superior to ours, and most of Europe is more open-minded than most of America about enjoyment of our one brief chance at life. Europe has a flair for making itself sound silly, lacks America's entrepreneurial mind-set and therefore our job-creation numbers, plus its birthrates and worship-service attendance figures are troubling. Yet those are small concerns compared to European progress. For the last half-century, Europe's political and social improvement has been extraordinary to a degree that is totally unappreciated in the United States.
Turning to the United States Constitution, George W. Bush said in Washington in 2007, "I don't think Congress ought to be running the war." The Founding Fathers said in Philadelphia in 1789, "The Congress shall have the power to ... declare war, grant Letters of Marque and Reprisal, and make rules concerning captures on land and water." The founders were quite clear that they wanted Congress running wars, among other things declaring only Congress could approve funds "to raise and support armies" and that congressional approval for military spending might last no longer than two years.
What are "letters of marque and reprisal?" The writers of United States Constitution assumed the new nation would have a permanent navy but no standing army: If an army was needed, it would be raised and funded on a two-year basis. Yet the framers knew international circumstances might call for military action short of sending an army into battle. Letters of marque grant to mercenaries -- at the time, it was normal for nations to retain soldiers-for-hire -- the right to act in America's name for a specific purpose, such as taking back some thing or location seized by privateers. Letters of reprisal could confer on the Navy, or on mercenaries, color of the flag to conduct a specific retaliation in America's name. The modern meaning of "letters of marque and reprisal" is "commando raids and air strikes."
So the Founding Fathers did not merely grant Congress sole power to declare war -- they expected Congress to be involved in the conduct of war, by such means as issuing specific instructions regarding what could and could not be attacked on land or water. The Commander in Chief clause of the Constitution mainly serves to make clear that the executive is superior to the military -- the framers did not want the U.S. military resisting civilian control, as did some European militaries of the era. Bush and other modern presidents of both parties have behaved as though the Commander in Chief clause locates in them unilateral authority for all use of force: the Founding Fathers would be horrified to learn that Bush and other modern presidents act as though they have unchecked powers in matters of war. Here's the text of the United States Constitution, which all Americans including our current president ought to take a few moments to familiarize themselves with.
New York Times Correction of the Offseason: "An article about the last joint appearance by President Bush and Prime Minister Tony Blair of Britain at the White House misstated the name of the medal Mr. Blair was awarded in 2003. It was the Congressional Gold Medal, not the Congressional Medal of Honor." So neither the Times writer nor any editor who read the draft (typically several editors review stories involving the president) knew the Medal of Honor is conferred exclusively upon members of the United States military. Plus, the correction itself contained an error. The formal name of the nation's highest martial award is the Medal of Honor. Traditionally the president says to a recipient, "I confer this distinction in the name of the United States Congress." But there is no commendation called the Congressional Medal of Honor. A newspaper that styles itself as the paper of record should not employ an erroneous name, even if the error is common.
As for the Congressional Gold Medal, it may be conferred upon anyone whom Congress deems to have served the interests of the United States. Blair was presented with the Congressional Gold Medal in July 2003 because he "clearly demonstrated" that he is "a staunch and steadfast ally of our nation." How did he demonstrate this? By being the foremost international supporter of the March 2003 invasion of Iraq. That is to say, Blair got a medal for helping encourage a U.S. foreign policy fiasco. Couldn't Blair's medal be revoked?
Bonus actual offseason New York Times correction: "[An] article misidentified the type of clothing that Ronald Crisman, who runs the Vermont Veterans Militia Museum and Library, wore to a legislative hearing. He wore contemporary clothing, not a Civil War uniform."
"The Daily Show" Was Booked That Night: John McCain announced his presidential candidacy on the "Late Show With David Letterman."
It's One Thing to Relive the Summer of Love, Another to Relive Haldeman and Erlichman: Bob Woodward told Kiah Collier of the Daily Texan that when driving their cars, he and Carl Bernstein still listen to old White House tapes of Richard Nixon.
Defense of the NFLPA: The foremost responsibilities of a labor union are to maximize wages and jobs; on these scores, the NFLPA numbers among the most-accomplished unions ever. Consider NFL wage trends since 1993, when the salary-cap system and current collective-bargaining format were adopted. Stated in today's dollars -- all money figures in this section are converted to 2007 dollars -- in 1993, the salary cap was $47 million. This year, the NFL salary cap is $109 million. That's a 132-percent increase in per-team player spending over 14 years, roughly a 10-percent annual improvement. (Exact amounts disbursed to NFL players can be somewhat above or below the cap, but track fairly closely.) Now add that there are more franchises than in 1993, hence increased employment for football players. In 1993, the NFL paid about $1.3 billion to labor. Between the higher salary cap and more teams, in 2007 the NFL will pay about $3.5 billion to labor. That's a real-dollar rise of 170 percent over 14 years, or 12 percent per year. How many industries do you know where inflation-adjusted payments to workers are rising 12 percent per year?
The unions of professional baseball and basketball are often praised by the same pundits who denounce the NFLPA. Major League Baseball's average salary in 1993 was $1.4 million; the MLB average is now $3 million, a 114 percent increase. The NBA's average salary in 1993 was $2.1 million and now is $4.9 million, a 133 percent increase. The average NFL salary was $790,000 in 1993 and will be $1.8 million in 2007, a 128 percent increase. So since 1993, average player earnings in the NFL have increased slightly less than in the NBA and slightly more than in MLB. Average length of career is shorter in the NFL than in the NBA or MLB, but NFL teams employ far more players than either pro basketball or baseball, so these labor-market differences among the major professional sports roughly equal out.
The sort of labor-management confrontation endorsed by critics of the NFLPA certainly does make for drama, though drama is not necessarily in anyone's interest, and at any rate, its track record in sports is poor. The 1982 and 1987 strikes led by the old NFL union were plenty dramatic, but benefited no one: Games were cancelled, fans were shafted, players (and stadium workers) lost income. Basketball and baseball athletes with longer average careers are only somewhat harmed financially by a partial year of lost wages. In pro football, the average career is three years, so a partial season of lost wages, as with the strikes of the 1980s, is devastating to the average player. From 1987 to 1993, the union reformed as an alliance and used litigation to attain free agency for NFL athletes -- please remember that pro football free agency did not pop out of the air, it was won by the union. Once free agency was achieved, the NFLPA resumed collective bargaining and decided to abandon confrontation for cooperative negotiation. Fourteen years of cooperative negotiation have proven a better model for NFL players, including the retired players, than the confrontation that came before -- much higher pay, no lost wages from strikes or lockouts. The proof is in the pudding: Why are ESPN, CBS, Fox and NBC willing to pay astounding sums for NFL broadcast rights? Labor peace assures the networks a steady supply of quality games. That, in turn, assures NFL players ever-rising income. Rarely has labor been so tangibly rewarded for productivity (good games with high ratings) as have NFLPA members since peace broke out in 1993.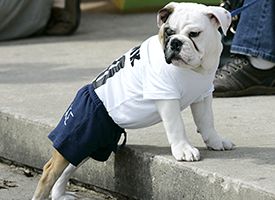 AP Photo/Charlie Neibergall
Gene Upshaw -- lapdog or bulldog?
In some industries, labor has reason to be confrontational. The Service Employees International Union (
Justice for Janitors
) and the United Mine Workers are opposed by troglodyte owners, so in these areas, confrontation can't be helped. But today in the NFL, management is handing money to workers so fast the bank tellers' wrists hurt from counting out the bills. In that kind of environment, cooperative bargaining makes sense. Some of the older retired players complaining about the NFLPA remember an era when a union had to throw bricks through windows to accomplish anything, and just don't get that cooperative bargaining can work. Meanwhile there's a subtle reverse bias in sports pundits ripping Upshaw for having civil dealings with NFL owners. The pundits won't give Upshaw his due for obtaining 57 percent of the largest money pot in professional sports -- which seems to me the achievement of a bulldog, not a lapdog.
Now let's turn to pensions, and first consider the regular pensions for which all former NFL players are eligible. The pension deal for current players, spelled out here and here, is excellent. Beginning at age 55, current players will receive $5,600 per year for life, per NFL season played. So the average player who's in the league three seasons will get a $16,800 annual pension; a five-year performer gets a $28,000 pension and a 10-year veteran gets $56,000 annually. The start year of 55 is sooner than most corporate and public-sector pensions. And the key point is that they are pensions for only a few years of employment.
Corporate or government employees in traditional plans get their pensions in return for decades of work. The average NFL player who will get $16,800 per annum starting at age 55 worked three years and clocked out for his final time at age 26. "Retired" has never been the right word for former pro athletes, since most players leaving the NFL don't retire, rather, go to some other career for most of their adult lives. Current-player benefits also include an annuity that if invested conservatively would provide roughly another $5,000 annually beginning at 55, and a 401(k) with $20,000 in annual matching payments for those smart enough to use it. Thus even the average player who stays in the NFL only three seasons can put himself in solid long-term financial position if he makes smart choices.
Doesn't Major League Baseball promise retirees a lot more? Yes and no. A currently retiring 10-year MLB player will qualify for a $175,000 pension, versus $56,000 for the 10-year NFL player. But the MLB pension does not start until age 62, so the 10-year NFL veteran is $392,000 ahead on the day the baseball benefits begin. Because the NFL employs many more players than MLB, football's benefits are spread to a larger group of pensioners. Finally, the NFL pension fund is in better financial shape than its MLB counterpart. The NFL fund has $1.1 billion in the bank, while the MLB pension system has roughly $1 billion in unfunded liabilities.
For older NFL retirees, pension benefits are generally about half the level of those for current players. An NFL athlete who retired before 1982 gets $3,000 per year per season played, so a five-year older retired player draws $15,000 annually, a 10-season older player draws $30,000. But bear in mind, many older retired players had few or no pension rights in their contracts, and left the NFL expecting little or nothing when they aged. Before 1959, there were no NFL pensions. A system established for those retiring in the 1960s and 1970s originally paid only about $1,000 per season played and did not kick in unless the veteran had five seasons -- with an average three-season career, the typical player never vested. Retroactive pension increases in the 1993, 1998, 2002 and 2006 contracts upped the older player's pension from $1,000 to $3,000 annually per year played and eliminated the five-year floor. So older players generally get only half what current players will get. But that amount is more than double what older players received before 1993.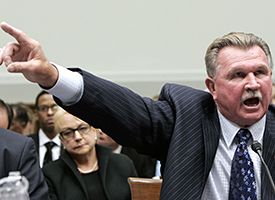 AP Photo/Pablo Martinez Monsivais
He's furious, livid, enraged, fuming that the NFLPA hasn't given him larger gifts.
The older players you've seen quoted denouncing the current union -- Herb Adderley, DeLamielleure, Ditka, Bernie Parrish and others -- never won significant pension rights when they were active members with NFLPA voting power. The big pension increases for older players have come since the advent of cooperative bargaining, while the earlier fist-shaking approach, which the old timers extol, failed to win decent pensions. Older players such as Ditka who today pound the table saying the union should be confrontational are overlooking that it was the cooperative years that got the older players practically everything they have. Had the union remained confrontational, NFL income would not have risen so spectacularly, and there would have been less revenue to assign to the older retirees.
What about the older players' contribution to making the NFL so successful? It is undeniable that current players would not be as well off if older players had not done their part to forge the NFL. But there are many occupations -- medicine, law, Wall Street -- where today's wage-earners are much better off than counterparts of the past, owing partly to the good work of those counterparts. Beyond the Social Security tax we all pay to seniors in general, few professionals today voluntarily reduce their incomes to provide bonuses to those who once held their positions. Among the few who do this are NFL players. The expanded benefits now received by NFL retirees are funded by current players. The average current NFL player's salary has been reduced by about $70,000 per year to finance benefits for retired players. Because the older players never won significant pension benefits when they were running the show, the payments they now receive are essentially gifts from current players -- and it's a bit unseemly to be calling news conferences to complain about the size of your gift.
If anything, the current players set the round of complaining in motion by voluntarily enriching the deals of older retirees. Until the cooperative bargaining era, older players expected little. Once the current NFLPA voluntarily opened up the pot of gold, the older players came to feel that anything less than the maximum was unfair: Though in contract terms, often they were owed nothing. Plus there's simply a power grab factor. Now that NFL prosperity has brought a $1.1 billion pension fund into existence, the older players want to be the ones in charge of that money.
Now, add a factor the older players would rather not discuss -- some have low pensions because they claimed early eligibility. Everyone approaching Social Security eligibility knows that the earlier you file for benefits, the less you get. DeLamielleure receives a roughly $12,000 annual pension because he began drawing benefits at age 45 -- knowing that taking early eligibility would reduce his benefits. Had DeLamielleure waited until age 55, his pension would be about $44,000. Thus in order to receive the $120,000 he drew from ages 45 to 55, DeLamielleure surrendered an additional $32,000 per year (the difference between the pension levels) for the rest of his life. That's not sound financial planning, but was DeLamielleure's free-will choice; now he wants the NFLPA to grant him the higher amount anyway. Leroy Kelly and other older players cited in recent media coverage as receiving low pensions get the amount they do because they filed early. Kelly began drawing $9,600 annually at age 45; had he waited until age 55, his pension would be $30,000 annually. It seems likely Kelly was warned not to file early, yet he calls the NFL pension system "really terrible" because it won't re-qualify him as if he had waited. If even one player took early eligibility and later received full payments anyway, every player would take early eligibility then demand full payments.
Some of the older players quoted as sad stories in media coverage of the NFL pension issue are, in truth, sad stories. Many aren't telling you they cashed out early, regret a bad decision, and now want special favors. Both the sports press and the regular press have presented a highly distorted view of the pension issue by treating pensions to players such as DeLamielleure as typical, when actually they are exceptions -- often exceptions the retirees brought on themselves. At any rate, the NFLPA no longer allows members to cash out early. Now players must wait until full benefits at age 55, and this rule is very much in the members' interest.
What about disability payments? There is some evidence, presented to a congressional committee in June, that the NFLPA has not approved enough disability claims by older players. But disability claims are notoriously hard to evaluate, even for physicians who examine a claimant. Some who seek disability benefits are bona-fide disabled, others miraculously cured whenever they approach a golf course. Recent media coverage of disability-benefit complaints by former players took on face value that anyone who claims to be disabled must be disabled, which is an extremely naïve assumption.
In recent congressional testimony, Ditka said there are 300 former players who unfairly have been denied disability checks. When asked for his source, Ditka "acknowledged he might not have been correct on his estimate and quickly changed the subject," the Chicago Tribune reported. Ditka further declared the NFLPA disability claims process onerous because "If you make people fill out enough forms, if you discourage them enough, make them jump through enough hoops, they're going to say, 'I don't need this.' " Certification of an NFL disability qualifies one for up to $224,000 a year for life -- it's an awful burden to fill out some forms in return for $224,000 a year? Disability claimants should be required to prove their conditions are bone-fide, otherwise those who aren't really disabled would file for the money. Former players protest that the NFLPA uses a law firm to review disability claims, which in turn means they need legal advice. Yet the Social Security Administration uses law firms to review disability claims, and advises claimants to hire a lawyer. In response to older players' requests, the NFLPA just announced that disability eligibility will be based on Social Security Administration rules. That should standardize the process, though not necessarily increase awards. As of June, four percent of the NFL's 8,000 former players were receiving disability payments. The Social Security Administration approves about three percent of disability claims.
This brings us to the area where the NFLPA has let its former players down: Health care. Current players and their families receive four years of health insurance after leaving the NFL, previous players got less or nothing -- but even the current deal is far short of sufficient. Former NFL players are more likely to have health complications than the population as a whole. And because former pro football players represent bad risks to insurers, it can be very expensive for them to buy individual health plans.
Every former NFL player should receive high-option health insurance for life. The megabucks NFL can afford this. And the equity case is strong -- a player who gets smashed around in the NFL for a few years should be expected by society to pay his own way in life by starting a second career, but fairly asks that the highly profitable NFL sees to whatever health complications he developed. Two weeks ago, the NFL and NFLPA quietly agreed to fund joint-replacement surgery for all retired players. That's a start, but goes nowhere near far enough. Lifetime health care insurance should be the first priority in the next round of friendly, cooperative labor-management bargaining.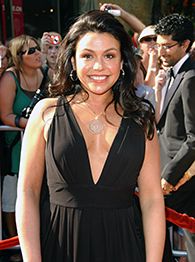 Albert L. Ortega/Wireimage.com
Caught with another man! What does the National Enquirer know about Rachael Ray that we don't?
Actually, Now That We Think About It …
The National Enquirer ran a front-page banner headline, "Rachael Ray Caught in Bed with Another Man!" Wait -- Rachael Ray is a man?
Imagine If Roger Taney Had Blogged While Writing the Dred Scott Decision: The The Supreme Court posted video of a police chase -- see Scott v. Harris on April 30. This first-ever posting of high court video caused the Supreme Court Web site to crash as hundreds of thousands of people tried to look at a site normally used solely by law students.
This Year's Sports Illustrated Topless Count: For several years, TMQ has noted the modern thong bikini must cover way too much, as an ever-increasing number of models in the world's most popular magazine issue are shown with tops off and hands strategically placed, or thumbs hooked into their suit bottoms, suggesting imminent undress. The 2005 Sports Illustrated swimsuit number offered 44 photographs of women in bikinis; 26 had their tops off or wore only body paint, while the year's innovation was a model who was naked except for a few flakes of fake snow. (Surely fake snow because it didn't melt!) The 2006 Sports Illustrated swimsuit issue offered 123 photographs of women in bikinis; 63 had tops or bottoms off or were in body paint, with that year's innovation being a mega-babe wearing only pieces of jewelry. This winter's Sports Illustrated swimsuit issue offered 114 photographs of models in thongs, plus two beautiful women who were fully clothed -- how did that get past the editors? The percentage of women in near-undress actually declined, with only 31 models shown topless or yanking their suit bottoms down. This year's innovations: one bathing beauty wore nothing but guitar picks, and professional knockout Marisa Miller wore nothing but an iPod. Meanwhile a number of pics featured women embracing in way that suggested they were anxious for the camera crew to leave so that they could engage in other activities. Remember, the issue is completely justified because female athletes wear swimsuits during swimming and diving competition!
Next Week: My AFC preview -- and the NFL drug-use scandal you haven't heard anything about yet.